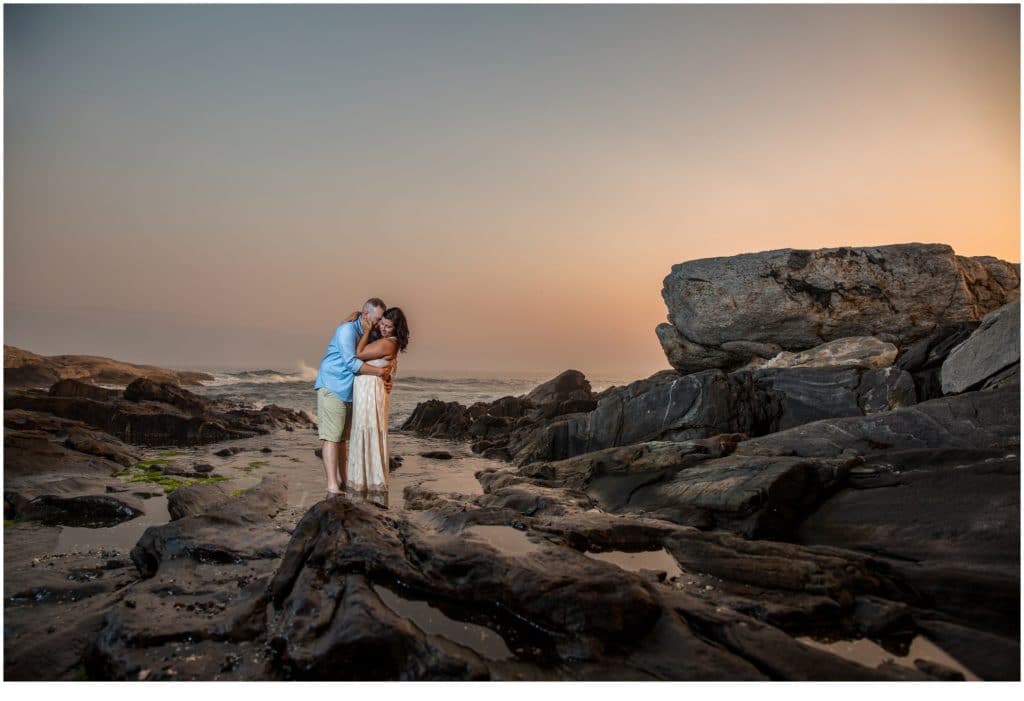 I was so happy to have taken Darcy and Neal's engagement photographs! Sunset at Pemaquid Point Lighthouse was the perfect quintessential Maine backdrop they were looking for since they were recently engaged and vacationing here, and had decided to have their engagement photos taken while on vacation.
We started with capturing images around the park sorrunding the lighthouse while we waited for the sun to set. The sun poked through the light haze of the day with beautiful golden light.
Darcy and Neal were up for anything, including climbing around the rocks and getting her dress soaking wet in a pool of water. It was totally worth it!!
Their outfits were perfect as they really stood out from the scenery. They had a casual look to start with the greenery of the garden as the backdrop, followed by a more dressy look as the sun was setting. I brought in some additional light to really give the images a little pop and love how they are the focus of the image, contrasting with the rocks.
There are so many moments during this shoot. I LOVE Darcy's laugh which was ever-present during the shoot. You can see the love and chemistry just from her bright smile and the way Neal looks at her when they are together. So beautiful.
I loved working with these two for their lighthouse engagement photos.