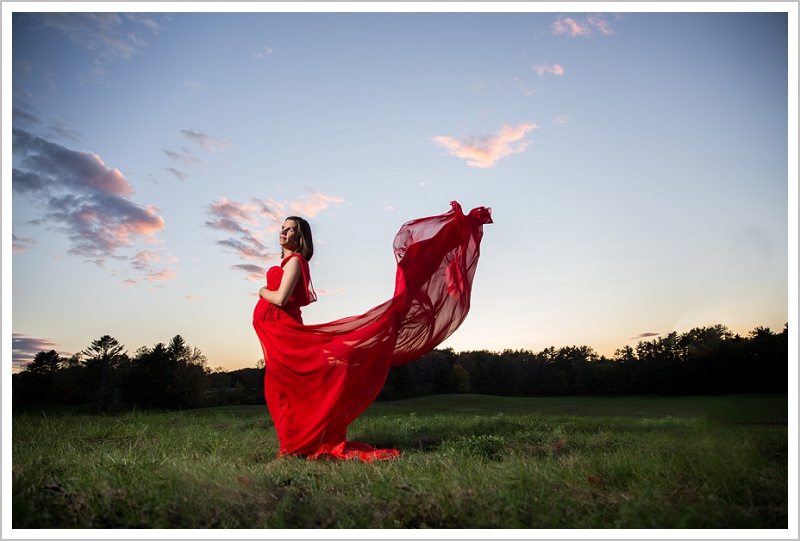 I had the honor of photographing Brandon and Sarah's wedding a few years ago, so it was so great to hear from them when they decided to have some outdoor maternity photos done! I love my clients!!!
We wanted to focus less on the belly for their photos together, and more on them being in a super happy moment in their lives. They wanted to include their pup, Sadie, to show their complete family as it grows to four. So cute!!! Sarah wore a great turquoise sweater, which I swear was almost the exact same color as the one she wore so long ago in her engagement photos on the beach. Such a great color for her.
Considering the fall foliage, and the awesome location we had chosen for the photo shoot, I brought a couple red dresses for Sarah to wear for her photos alone that would accentuate her baby belly. The sunset light and colors were just beautiful and I knew I wanted to capture them. She really pops off the background when using flash. I just love those images!!!
Brandon was so great, helping to get Sarah changed into the dresses and helping me by throwing the dress into the air to create the "windy dress" look in the photos! Go team! LOL!!!
I know these two will make amazing parents! Congratulations Brandon and Sarah!!! xoxo