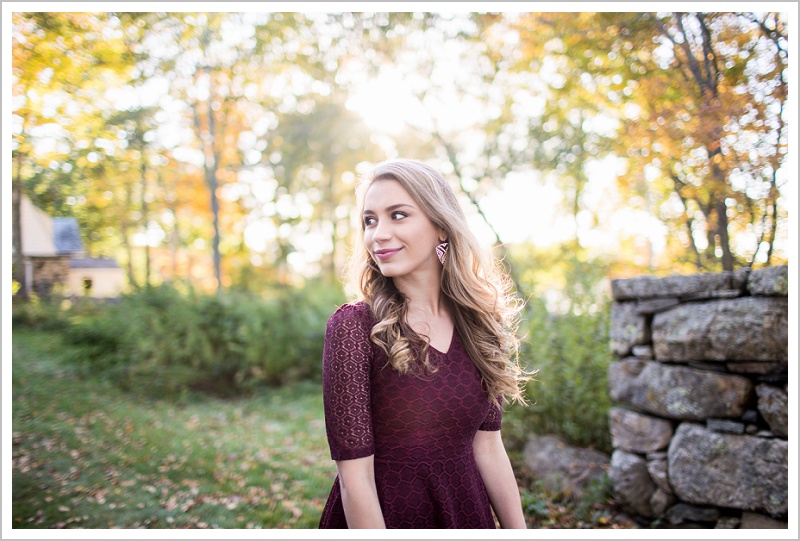 I am thrilled to introduce Katie, an amazing young woman in her Senior Year at Gardiner Area High School. We hit it off right away and created some beautiful images of her… which isn't hard when you get to meet someone with such a warm and vibrant personality.
I love her choice of location and outfits. Wolfe Neck Park in Freeport had so many diverse backgrounds and places to shoot; the field bathed in golden light, and the blue of the ocean, which was at high tide and lent itself so perfectly for some amazing watery images.  The light was just gorgeous and complimented her warm smile!!! Love love love this photo shoot!!!!
Katie absolutely impressed me with her confidence and strength as a woman, not to mention her sense of style. She's intelligent and inviting, and so aware of the world around her. The colors she wore and locations were a perfect fit for who she is as a person. That burgundy dress is stunning on her and I love how it popped next to the gray stone wall. Katie also brought a beautiful floral top and jeans that offset the blue ocean vibes and woodsy greens on the trails of the park. So many amazing images!!!
Katie rocked her session!!  Go out and take the world by storm, Katie!!!! xoxo