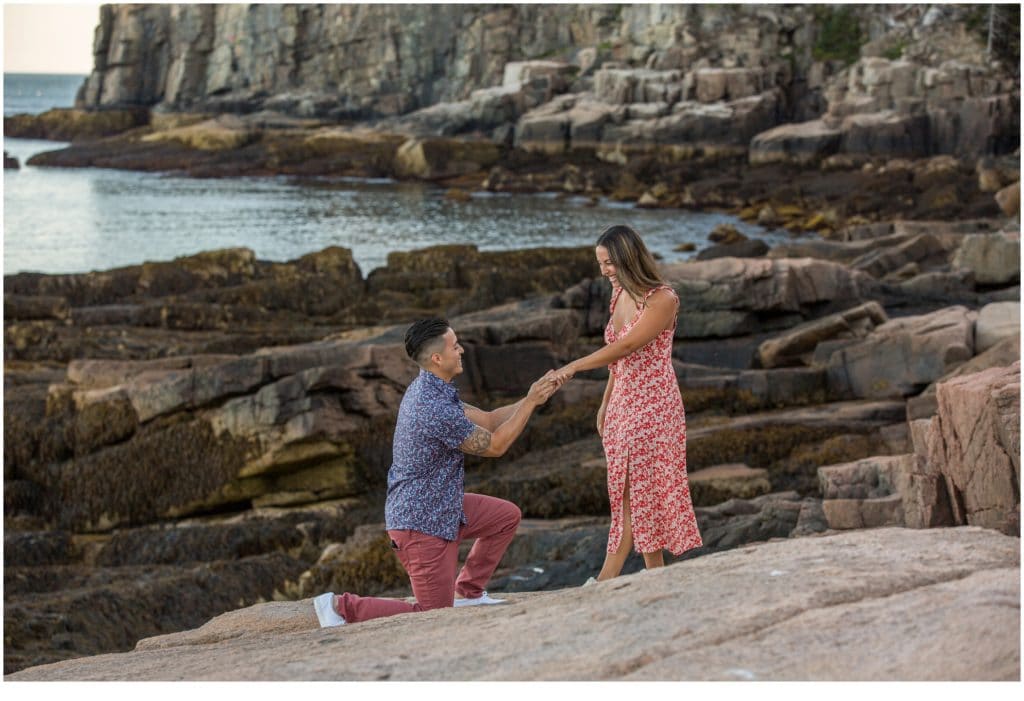 It was great working with Kris to make it a special day and photograph his Otter Cliff proposal to Jannell.
Kris and Jannell came to Acadia National Park on vacation and Kris had one main goal: to ask Jannell to be his wife. They had met long ago through mutual friends and became close over the years. Each led their own life and dated other people, without much luck, until one day Kris admitted to Jannell that he had had feelings for her for quite some time. To his surprise, she said she felt the same way! Their bond grew as they started dating, and now they're inseparable!
Kris and I had been coordinating the surprise proposal at Otter Cliff in Acadia National Park. He had it all planned out and even made sure their outfits coordinated. Mother Nature even provided a vibrant sunset to make the evening perfect for them!
A picturesque coastline with evergreens and the rocky shores make Otter Cliff a great place with spectacular views.
After the ring was on her finger and excited hugs and kisses were exchanged, they celebrated with a drink and creative engagement photos as the sunset. It was such a pleasure working with these amazing people.