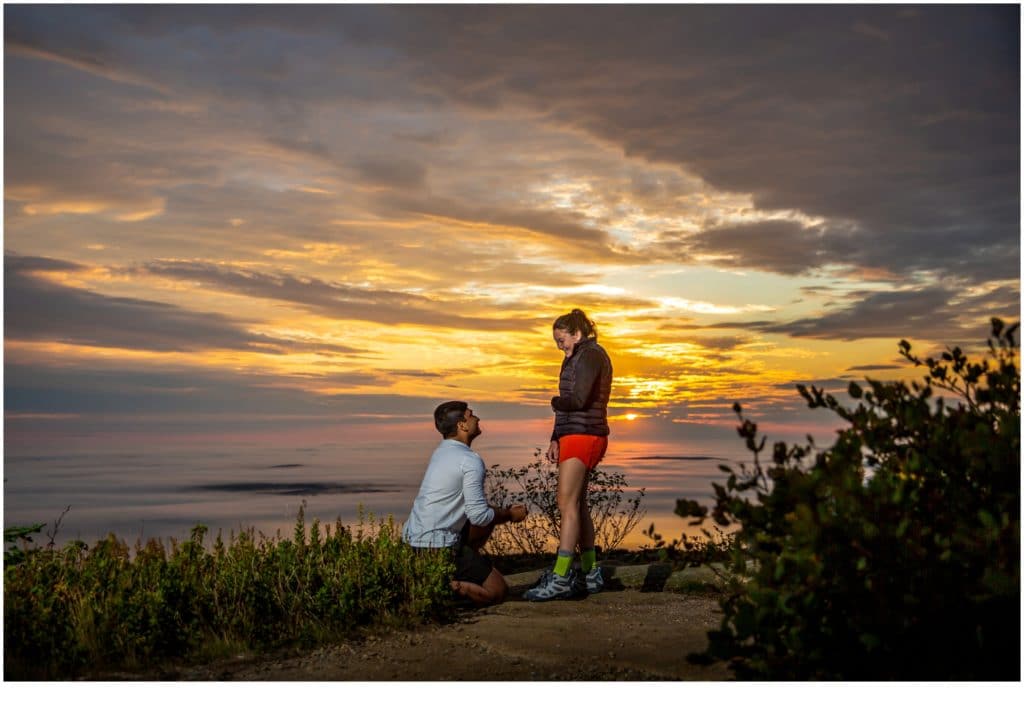 For two avid hikers, what better place to propose than on top of a mountain. What a treat to be able to photograph this Cadillac Mountain sunrise proposal of Nancy and Chowkas.
Cadillac Mountain in Acadia National Park is a popular hike for many. While on vacation in Maine, Chowkas and Nancy had planned to watch the sunrise that day and then hike the rest of the day.
Chowkas met Nancy at work and he took the time to win her over. They enjoy the outdoors and being on a mountain, so hiking attire is very normal for them. And seriously, you don't have to be dressed up to propose!
There are hundreds of people on top of Cadillac Mountain every morning to catch the sunrise, but as a photographer, it's my job and area of expertise to photograph the proposal in such a way that makes the couple feel like they are the only ones on the mountain, with epic images to showing just that.
It turned out to be a beautiful morning and we had some fun traipsing over the rocks and trails at the top in with such sweeping views. I wish them all the best!