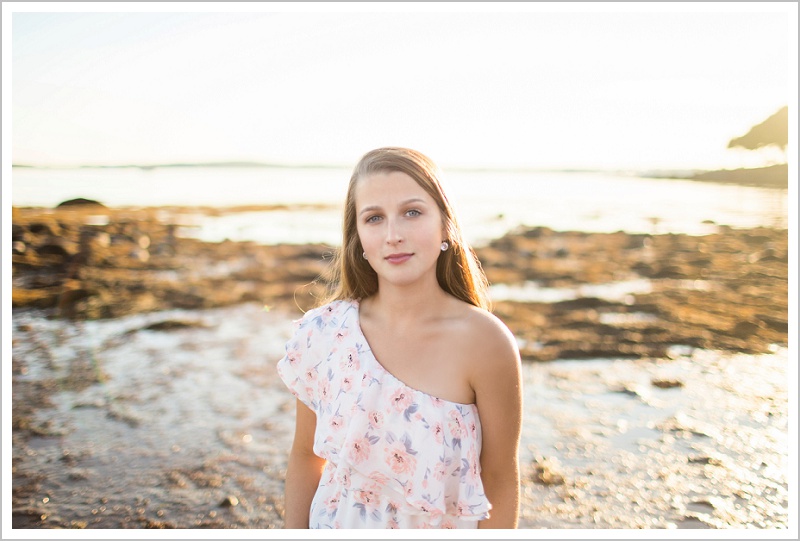 Not only is her name stunning, but so is she! Meet Oceanna, a senior at Edward Little High School. She chose a perfect location for her senior portraits and sometimes the light and weather just works. That evening was simply magical.
Oceanna chose to do her senior photos at the breakwater in Rockland, Maine. A beautiful location with plenty of backgrounds to use. The glowing backlight on the beach. The setting sun on the dock and open water; all were a perfect match for her gorgeous smile and a strong sense of self… not to mention the killer outfits and a great sense of humor!!
Outfit changes can bring a lot of variety to a photo shoot and when the backgrounds and outfits work so well together, its like magic. The sunset produced a beautiful array of colors that we just had to use as a background, complimenting her floral print dress and flannel outfit. I love when mother nature gives us scenes like that!! We definitely had a great time.
Oceanna's personality was the star of the night, looking so relaxed and in her element. Confident and strong, with some laughter thrown in. I loved laughing with her and know she's going to absolutely kill it in her final year at Edward Little High School!!!
Hugs to you, Oceanna! xoxo