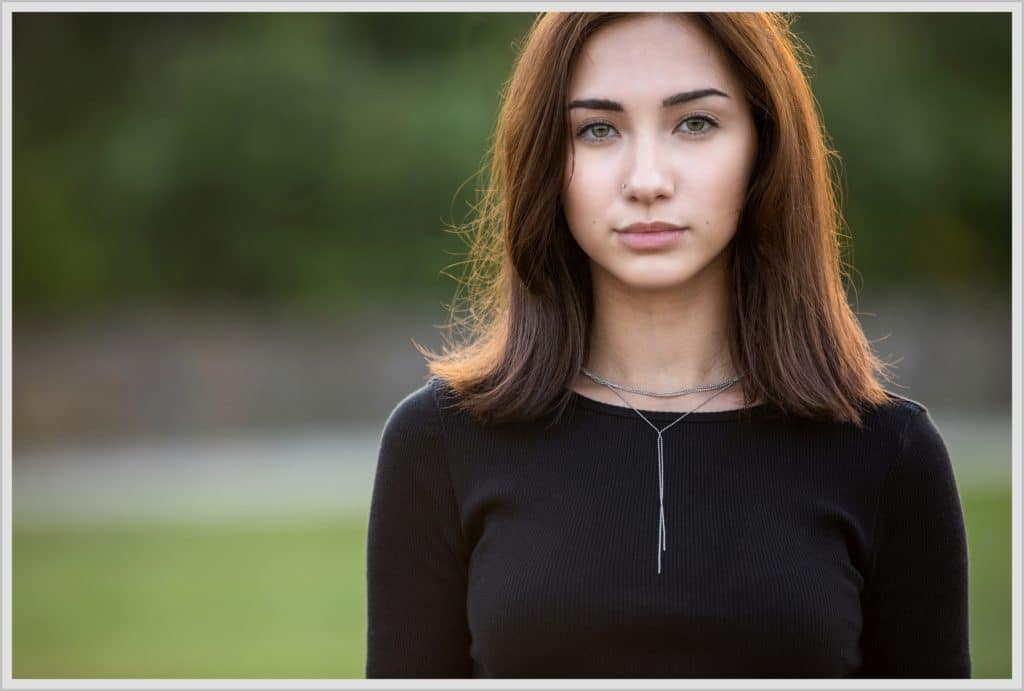 This year, Nicole is a senior at Thornton Academy, where her favorite subjects are all about the arts…. singing and theatre are her passions.  She has chosen to attend college at Southern Maine Community College and study radiography, with a goal of an associates degree in health sciences.
Nicole and I go back a few years.  I first met her when she added her name to a model call for a charity photo shoot I was planning for The Cinderella Project in Gardiner, Maine.  I chose her to model prom dresses for me and donated the photos to the Project to help them promote the charity.  If you're not familiar with it, look it up.  The Cinderella Project collects new and used prom dresses and gives them away each year to High School girls who might not otherwise be able to afford a dress for the prom.  It's an amazing idea, and if you'd like to support it, please get in touch with me!
Anyway, fast forward a couple years and Nicole volunteered to model for a workshop I was teaching to other professional photographers on concept photography and how to create competition-worthy images.  She knocked it out of the park, and after four hours in hair and makeup, impressed the entire group with her modeling.
In her own words: "What I'll miss about high school is being part of a group/team, as well as seeing familiar faces in the halls and in classes.  It's sad to see that come to an end.  Everyone has a different path to take, and watching everyone I grew up with disperse will really hit hard. Graduation is one of life's big milestones, and one thing I know for sure is that they keep on getting bigger."
She was also nice enough to say a few words about her photo shoot with me as well.  "Shooting with Lauren was such a breeze. Not only because I've worked with her before, but because her dedication and creativity results in amazing photos. I always love working with Lauren, and she always makes me feel confident."
Nicole is definitely a bright star and I can't wait to see what amazing things she does when she hits the ground running in the "real world".