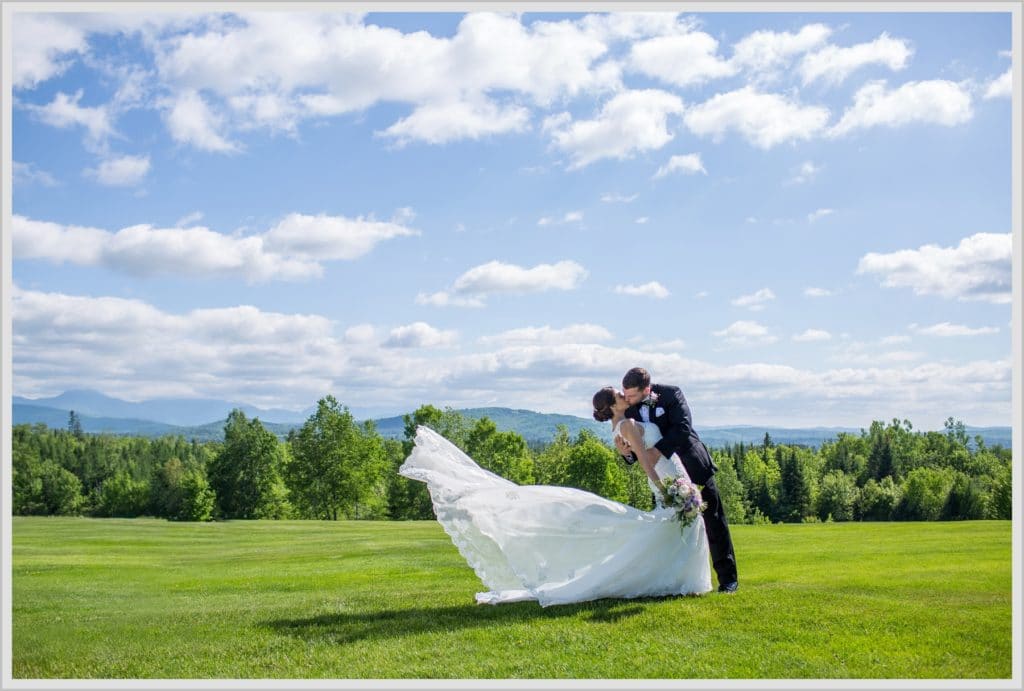 Zachary and Christina were married at the gorgeous Mountain View Grand Resort in Whitefield, New Hampshire, which they chose for the spectacular views of the White Mountains. It was a beautiful day!
Every little detail was thought out, and so many personal touches were added throughout the day, including a few pink roses which were added to the bridal bouquet and the head table. The roses were grown by Zack himself, in his garden at home. His green thumb, and the fact that this man loves to bake are two of the reasons Christina fell in love with him so long ago.
They chose to do a first look and get a lot of their photos out of the way before the ceremony so that they could join their guests during cocktail hour, which was perfect, because it meant that once the dance floor opened during the reception, they were not too busy visiting tables and greeting guests, and instead could dance to the music and party the night away. And boy was it a party!!
The sky was a deep blue with the sun over their shoulders during the processional.  During the ceremony, Zach and Christina decided to do a box closing, a fairly new and very personal addition to wedding ceremonies, during which a bottle of their favorite wine (or scotch, or whatever they may want to drink years from now), plus love notes they hand wrote to each other, are put in a box.  The box is sealed during the ceremony and only to be opened on one of their anniversaries.  Some choose the first anniversary.  Some choose to open it on the tenth anniversary.  Either way, it is a special way to celebrate their love!
After joining their guests during cocktail hour, everyone moved inside for the first dance as husband and wife, speeches, and dinner. At sunset, we ventured back outside for a few photos of them together with the beautiful purple sky.
After dinner was finished, a simple yet stunningly beautiful cake, with purple flowers cascading down it's side, was cut by Christina and Zack.
The dance floor became one of the most fun and crazy dance floors I had seen in a while, and it was so fun to see both the bride and groom out there together. This wedding was well-planned and went off without a hitch, thanks to the Mountain View Grand.
I loved every minute of it and wish Christina and Zachary all the best!! xoxo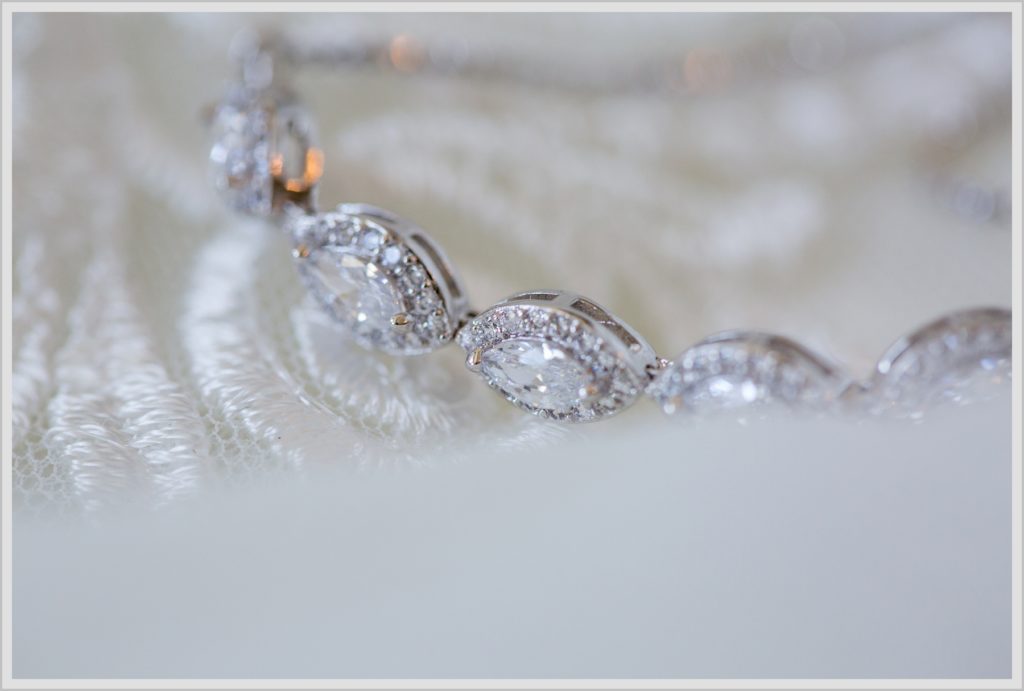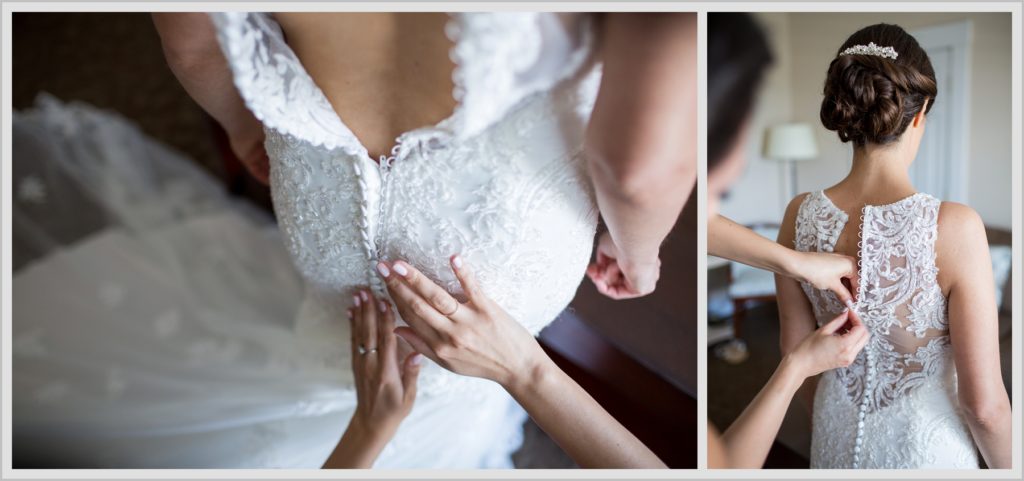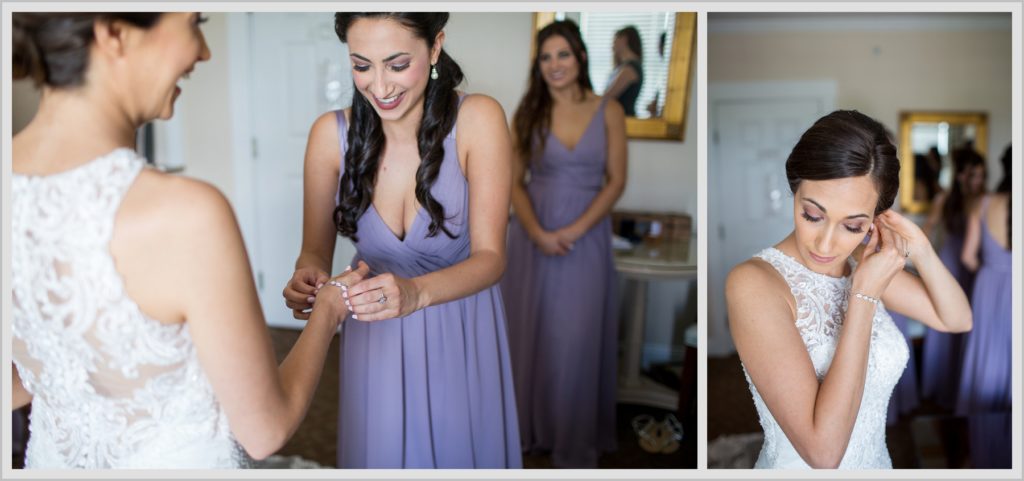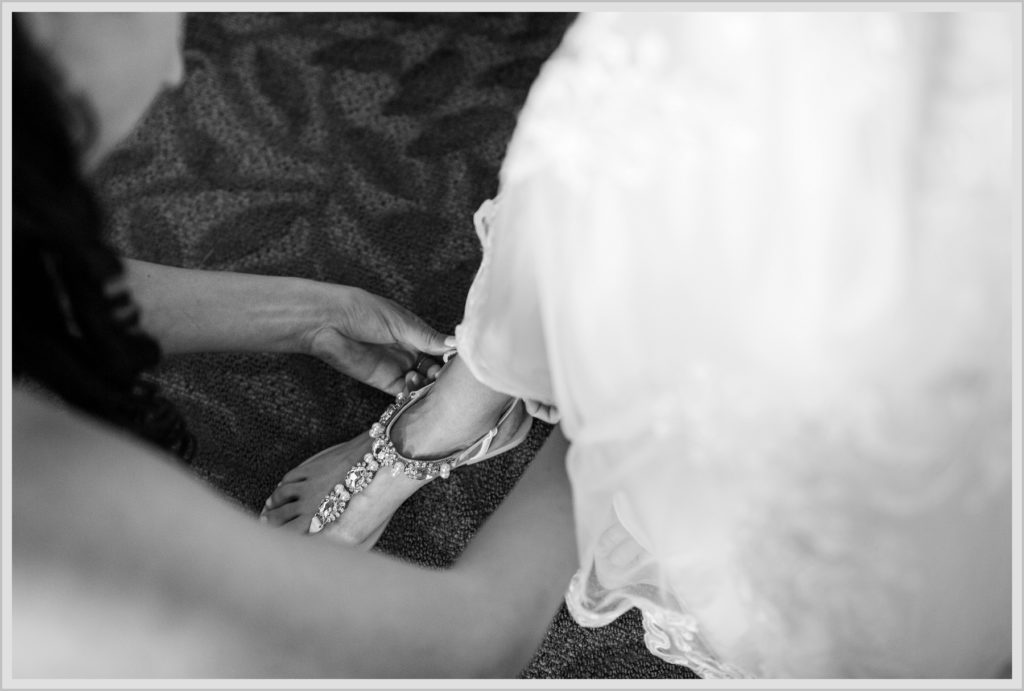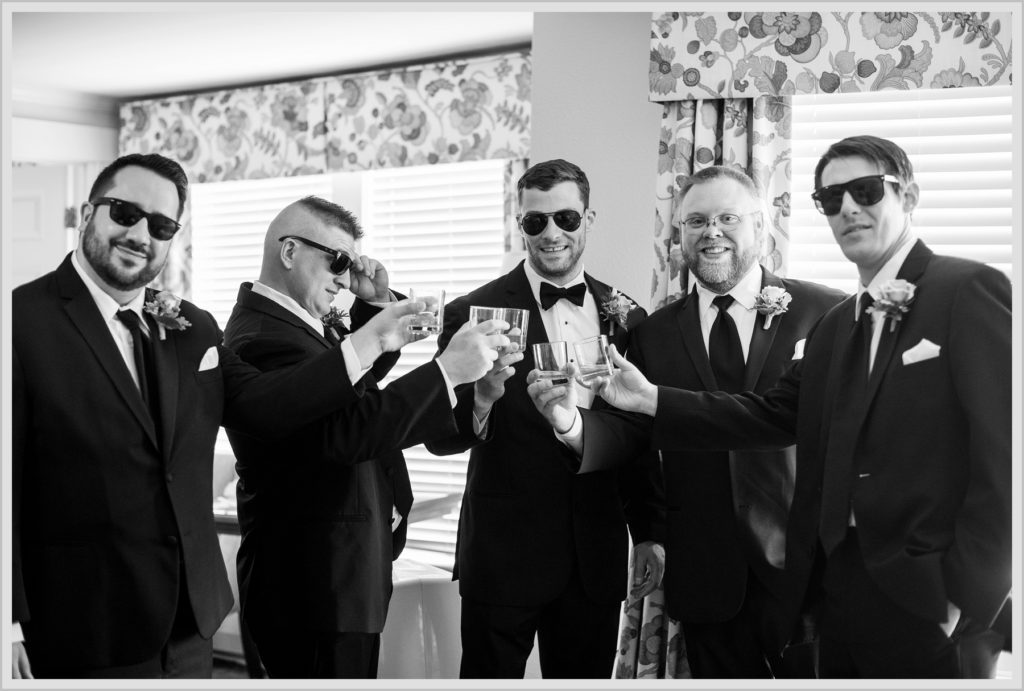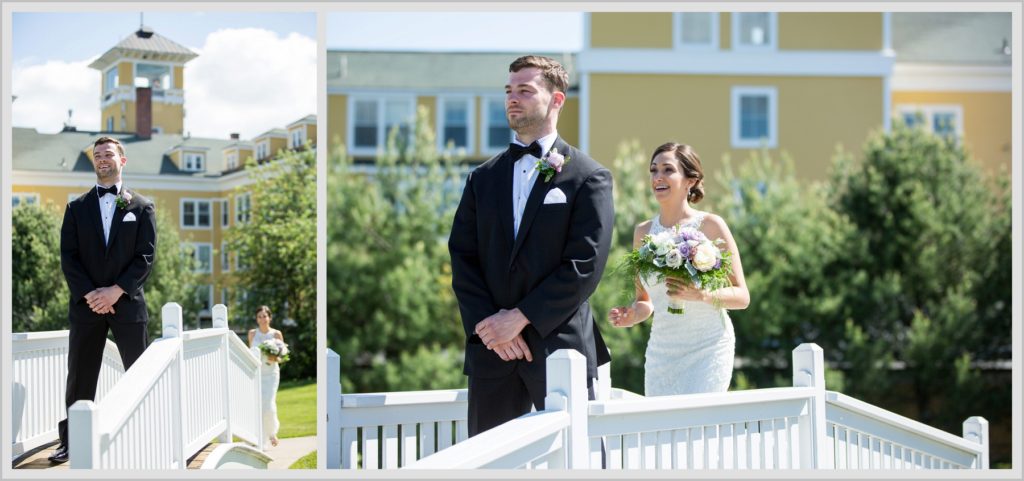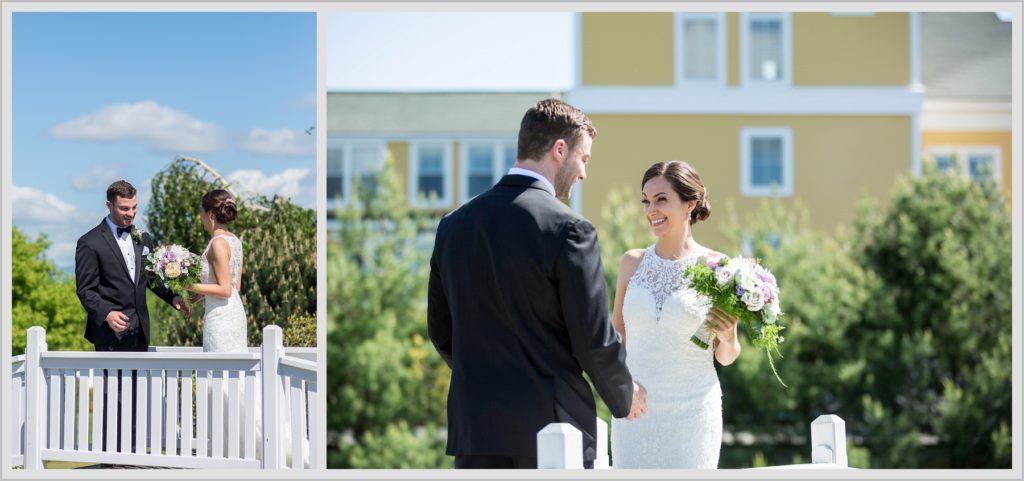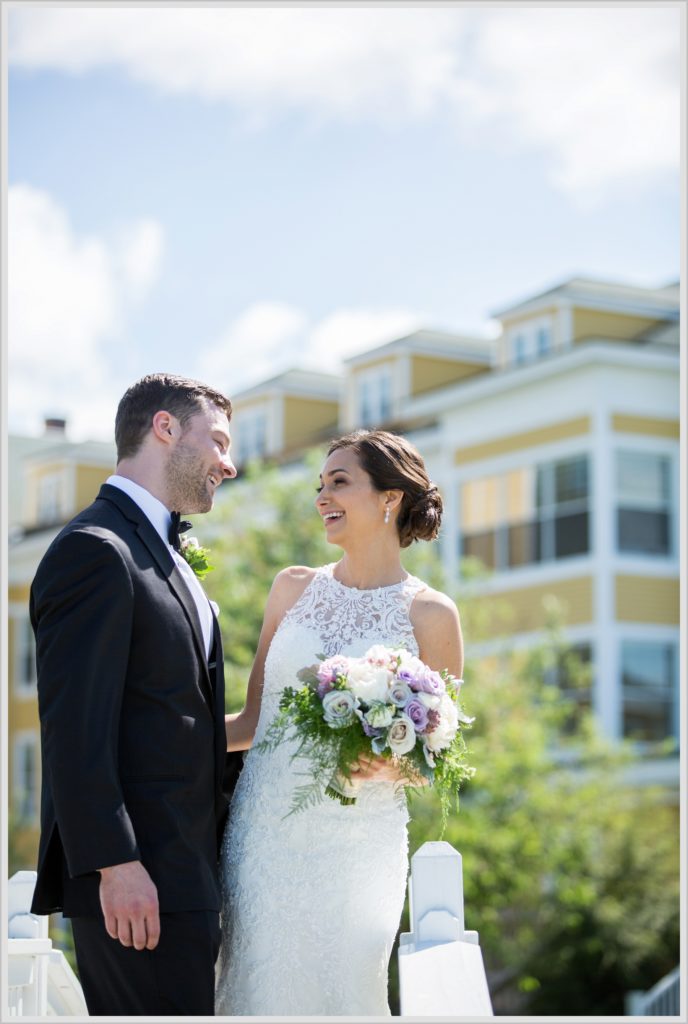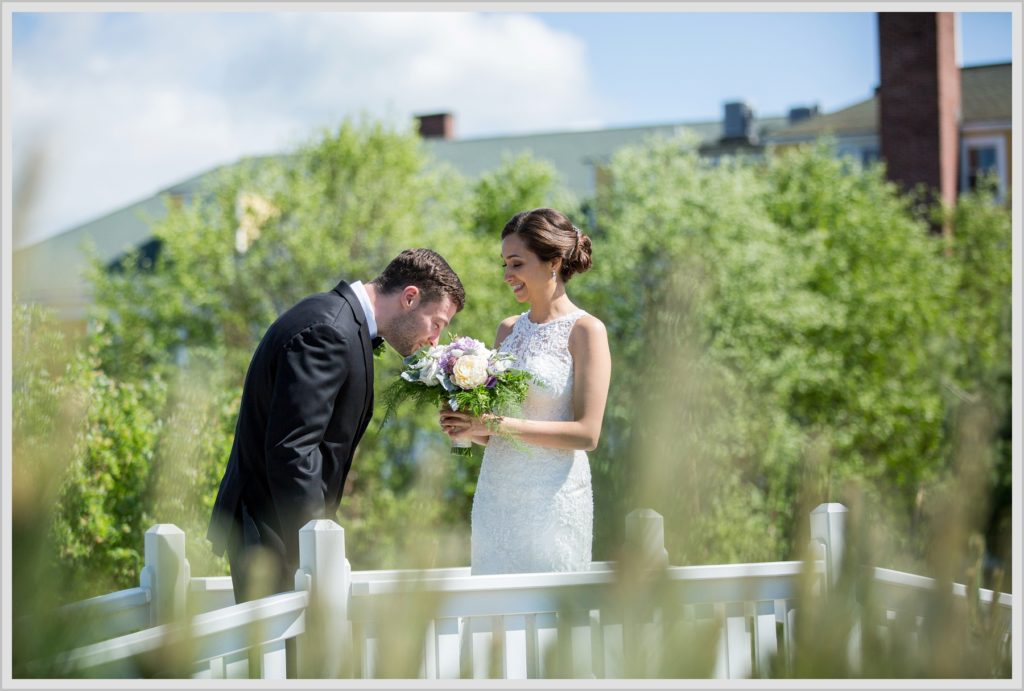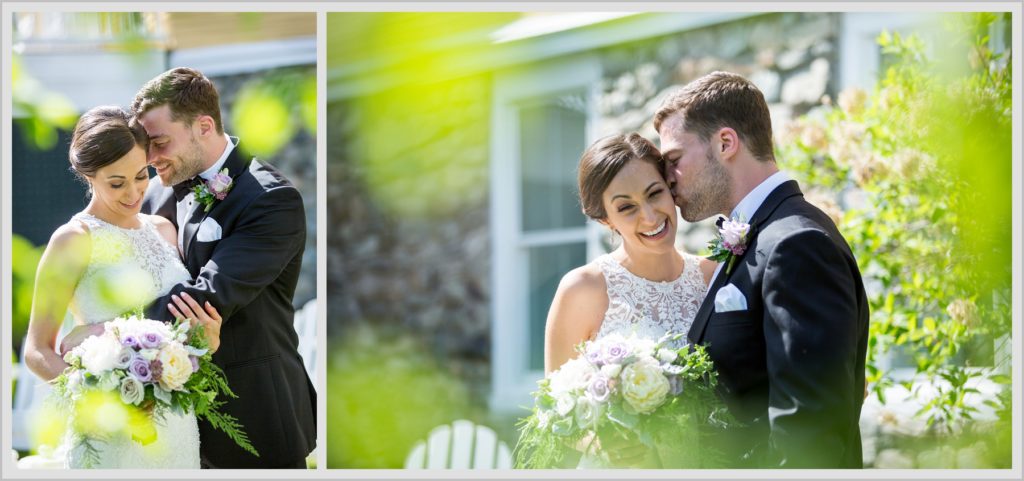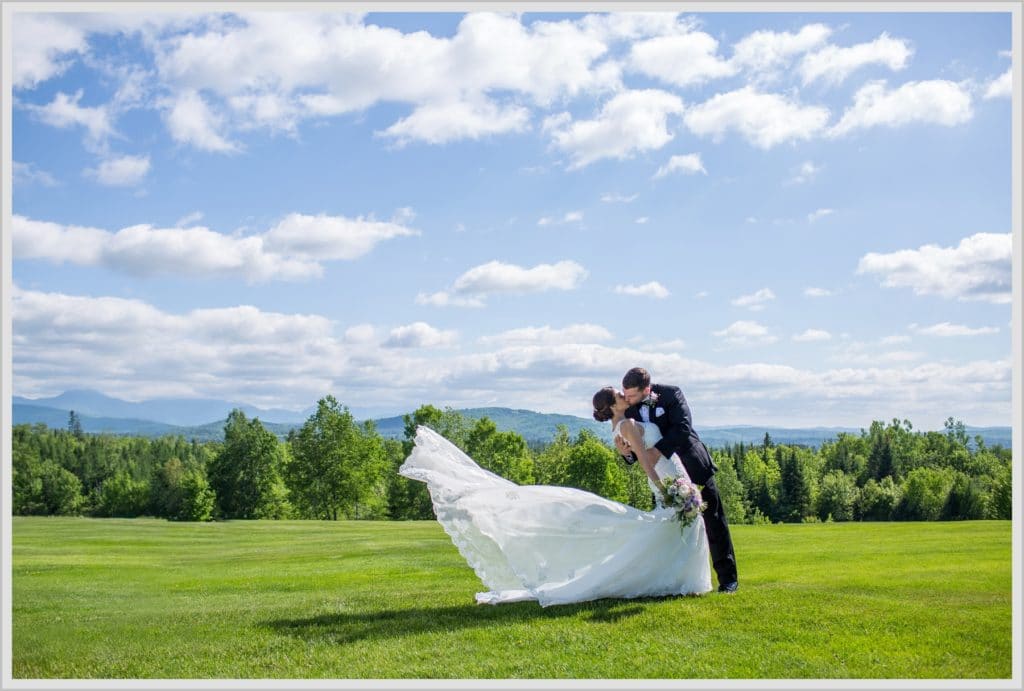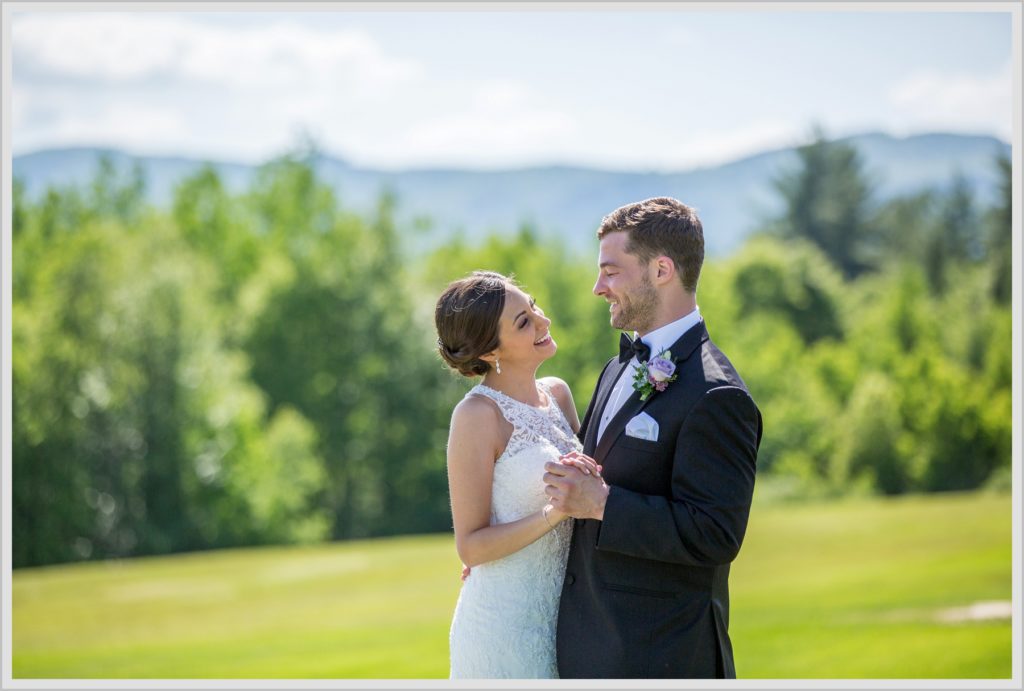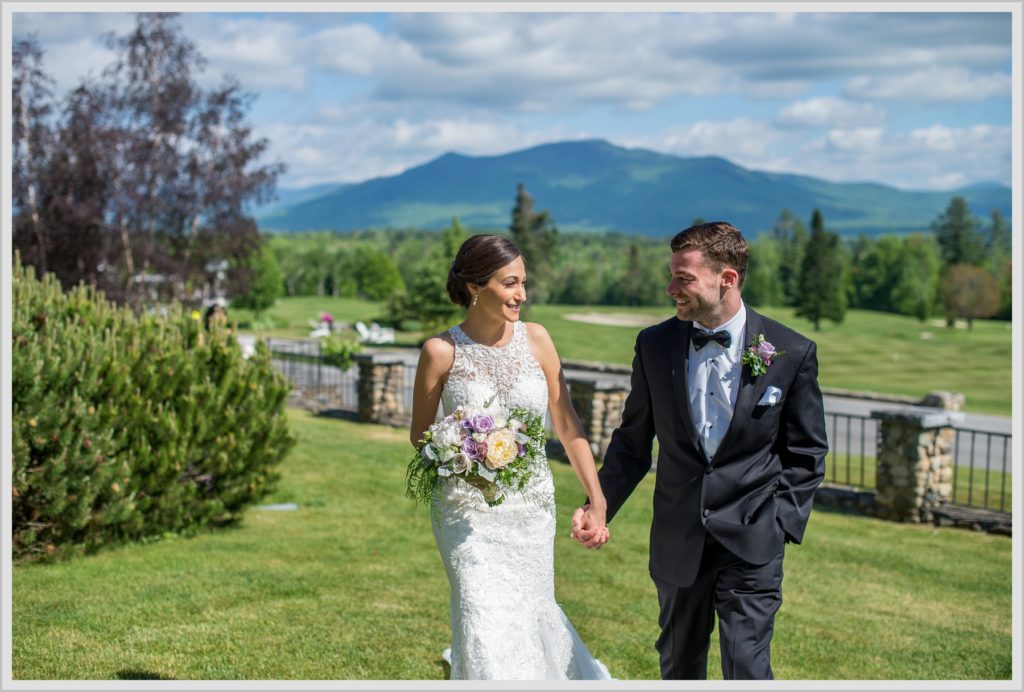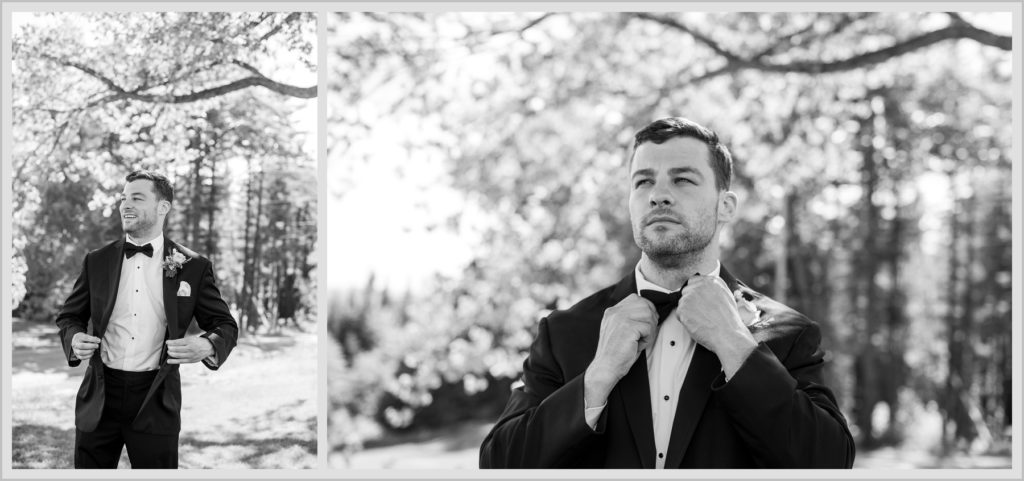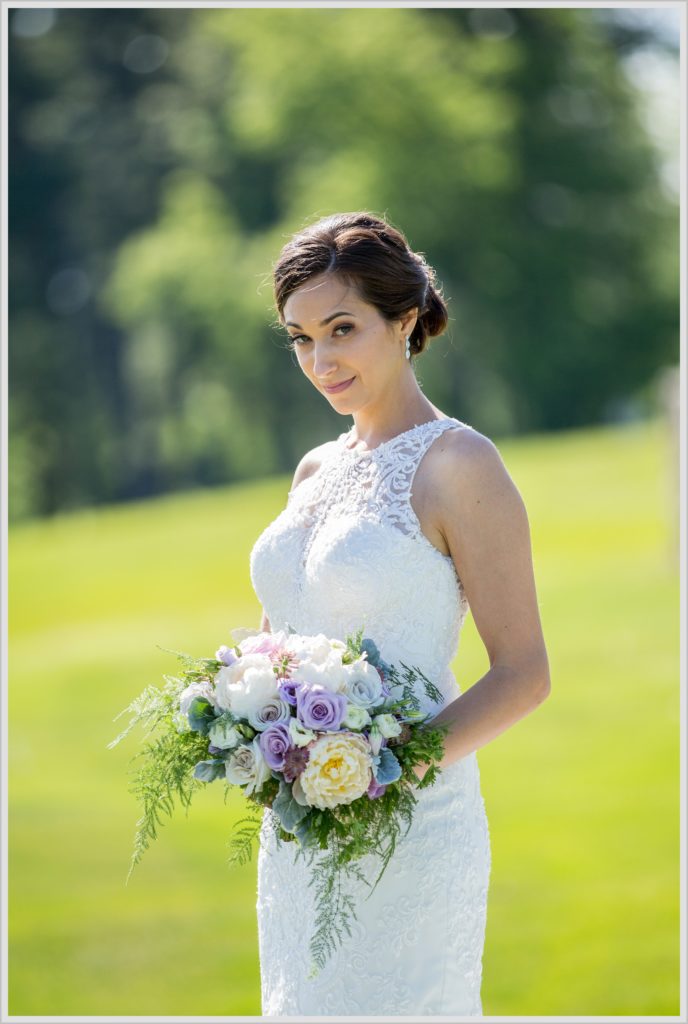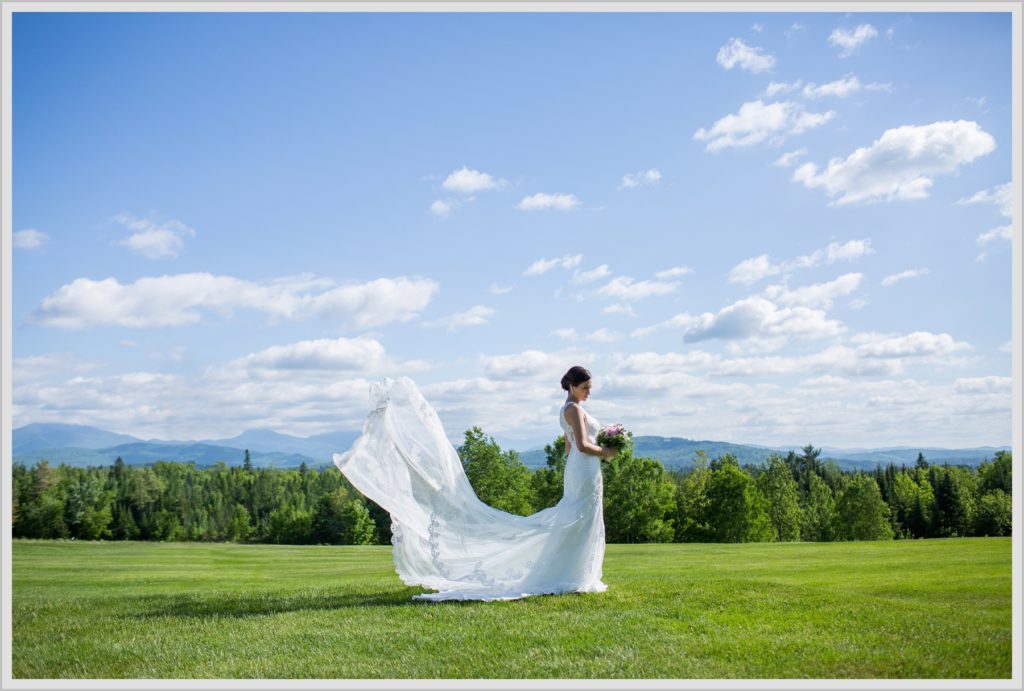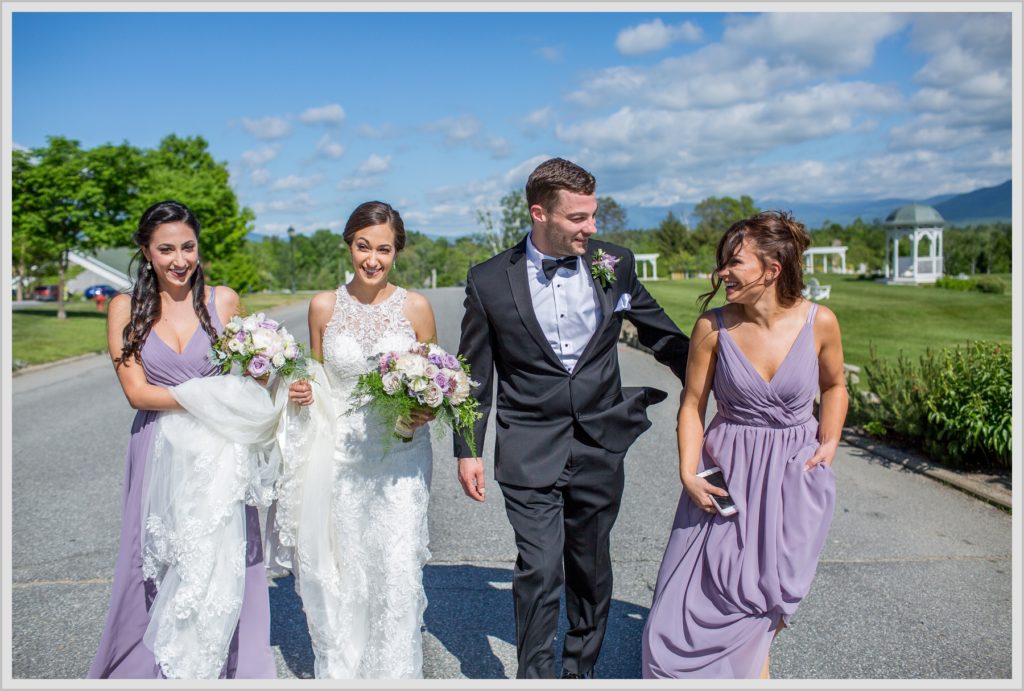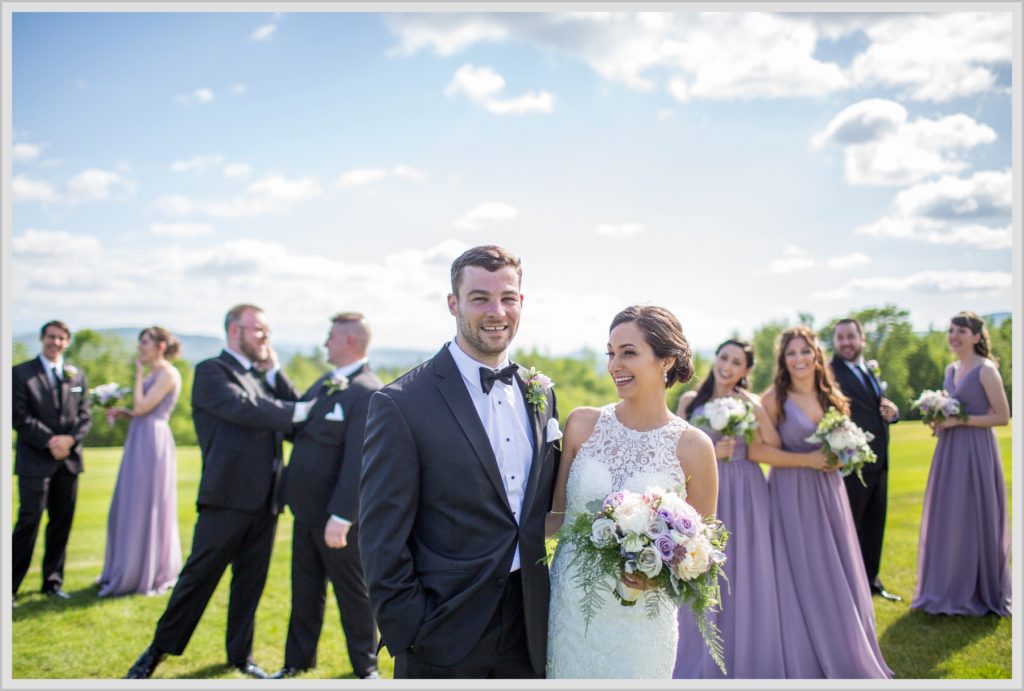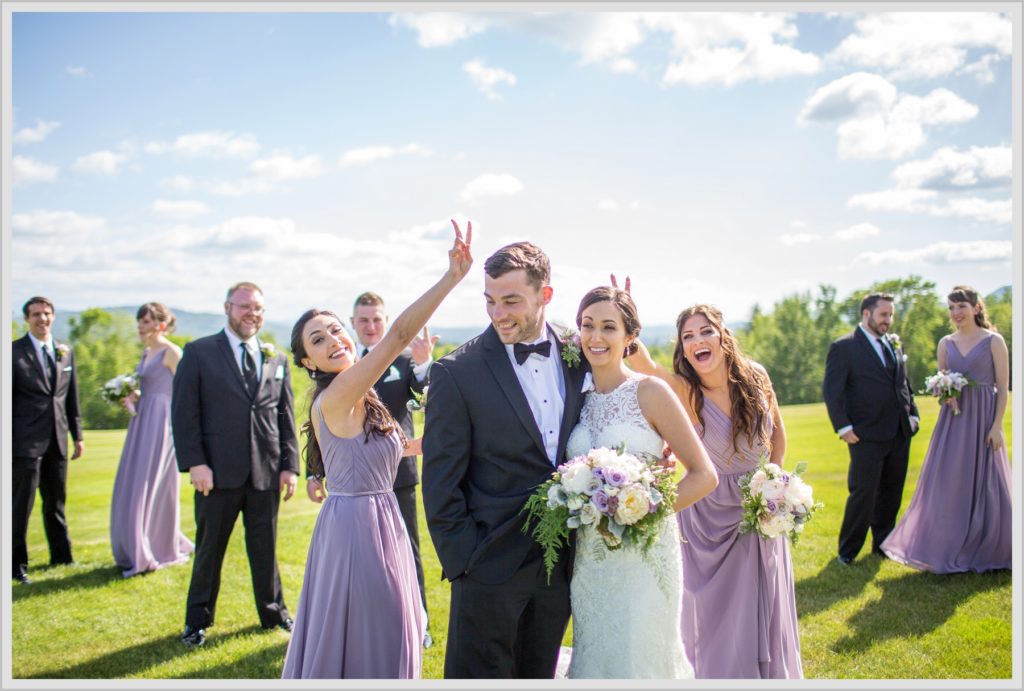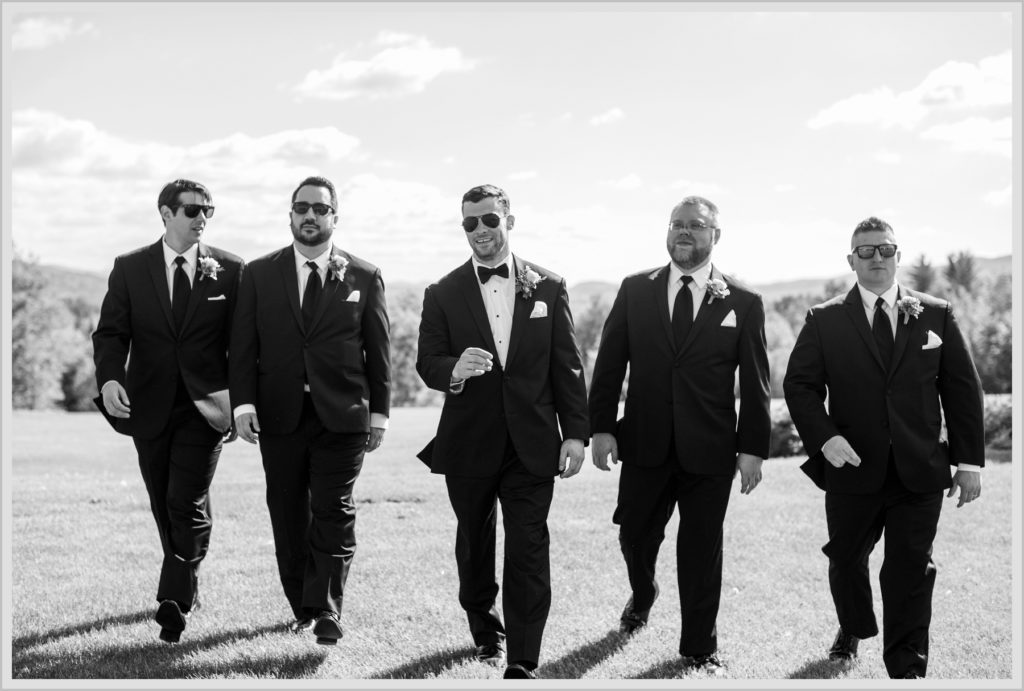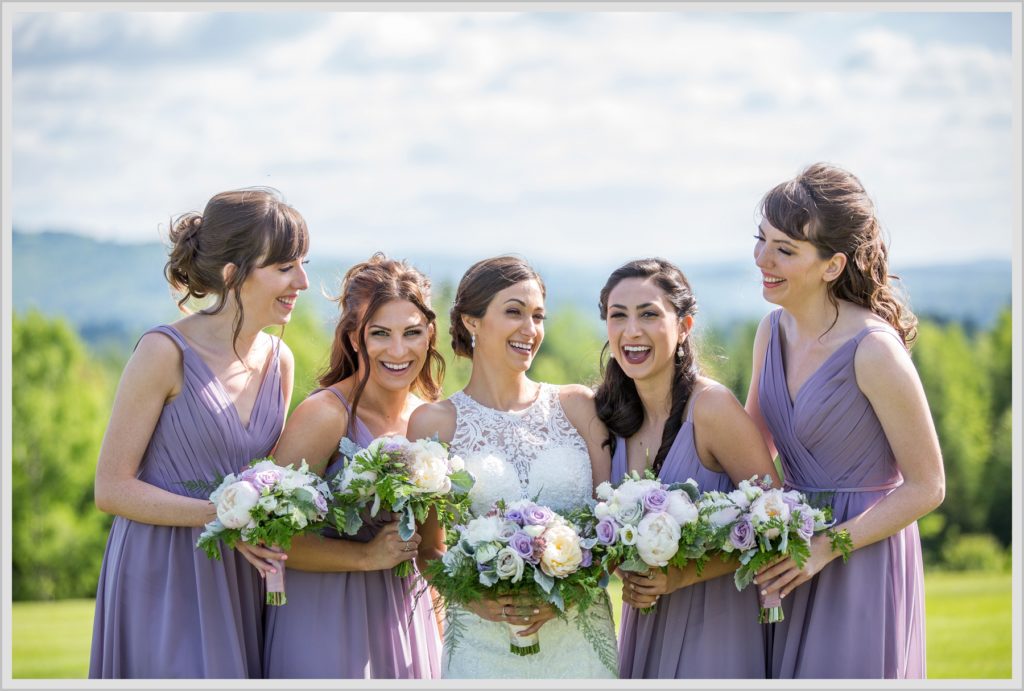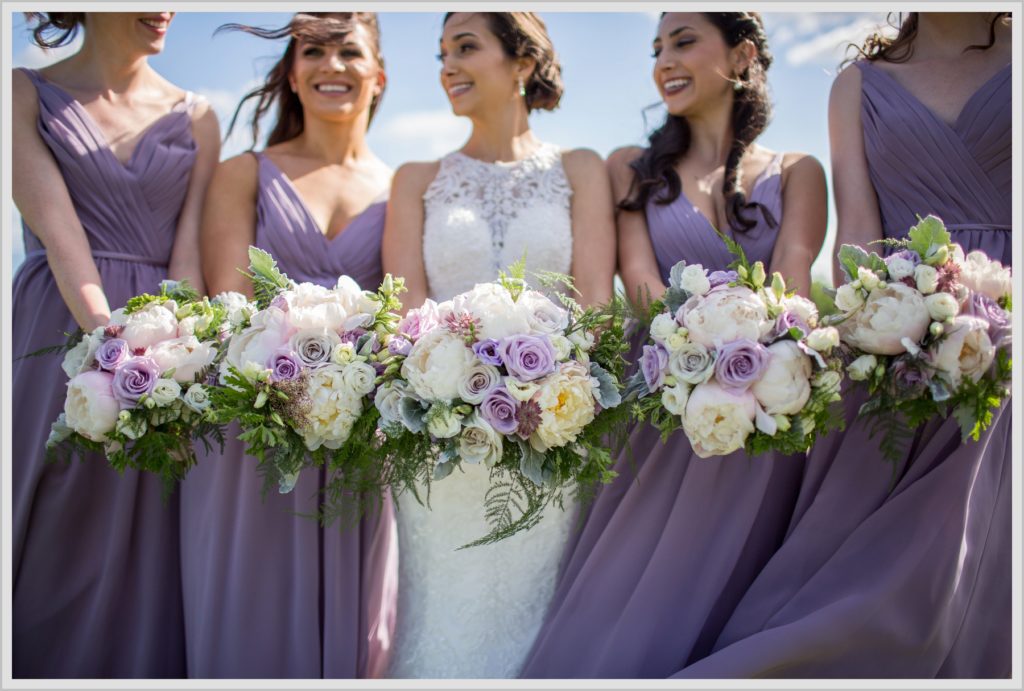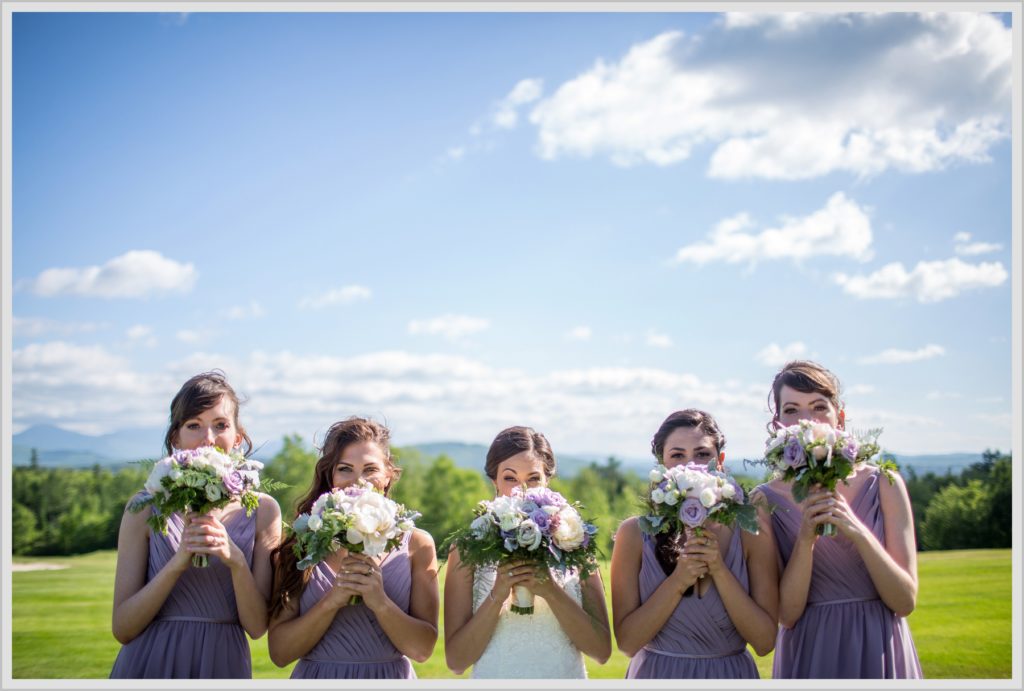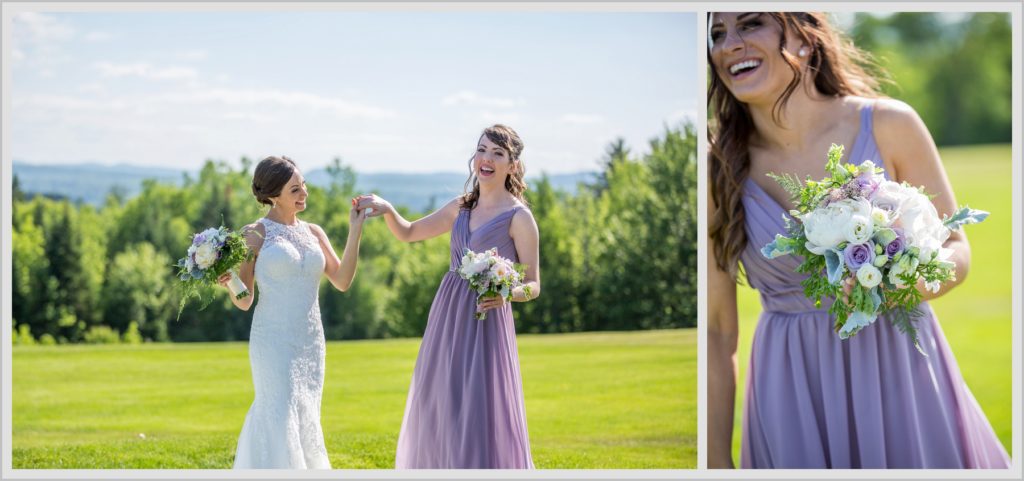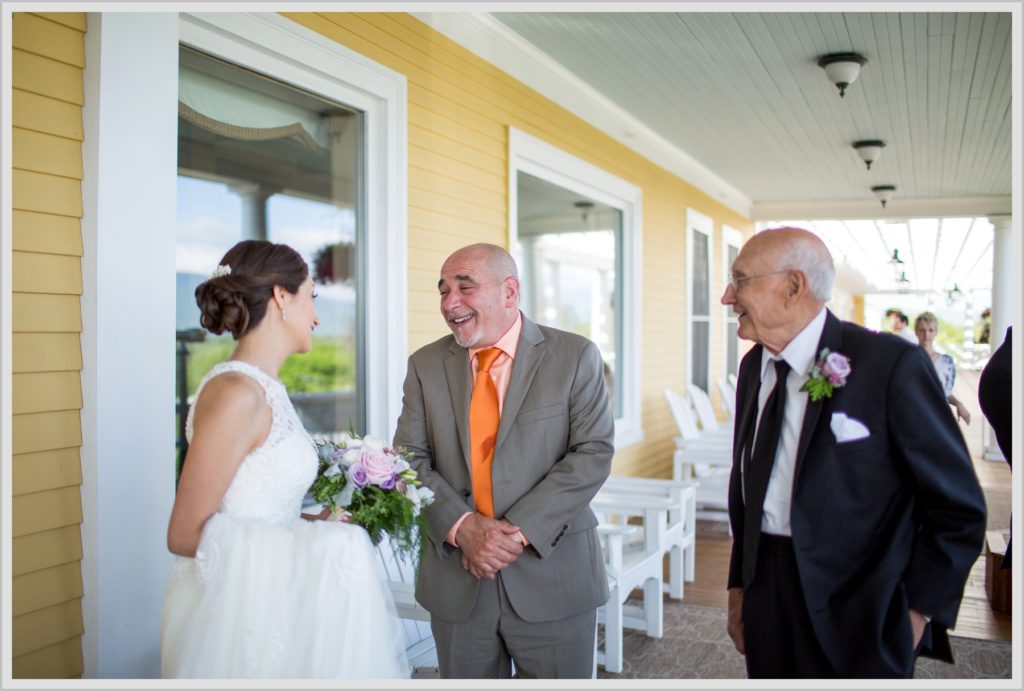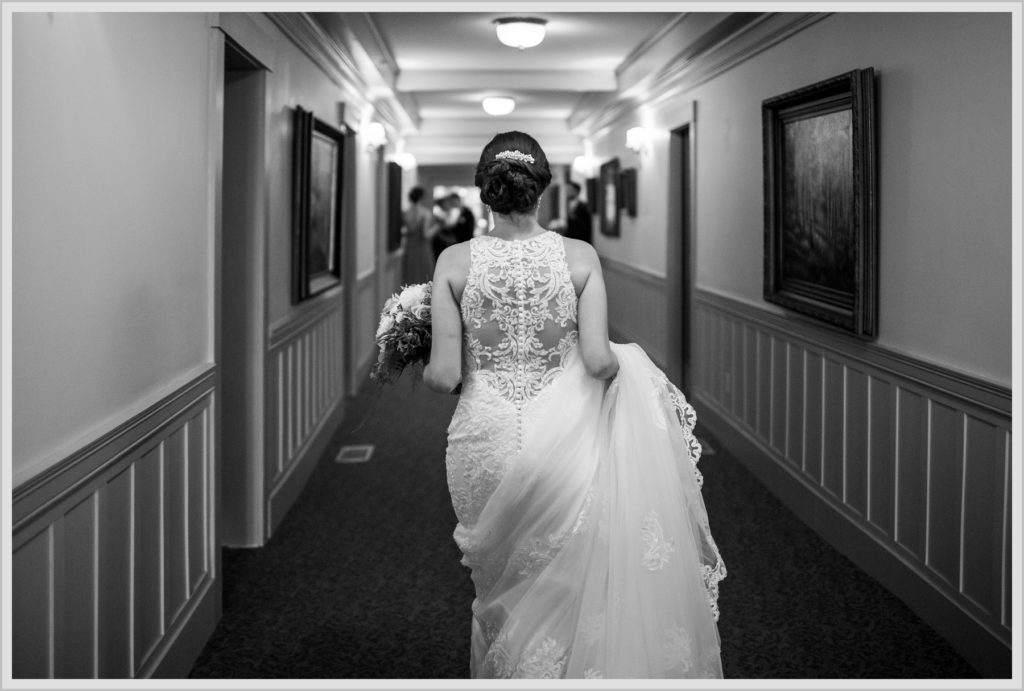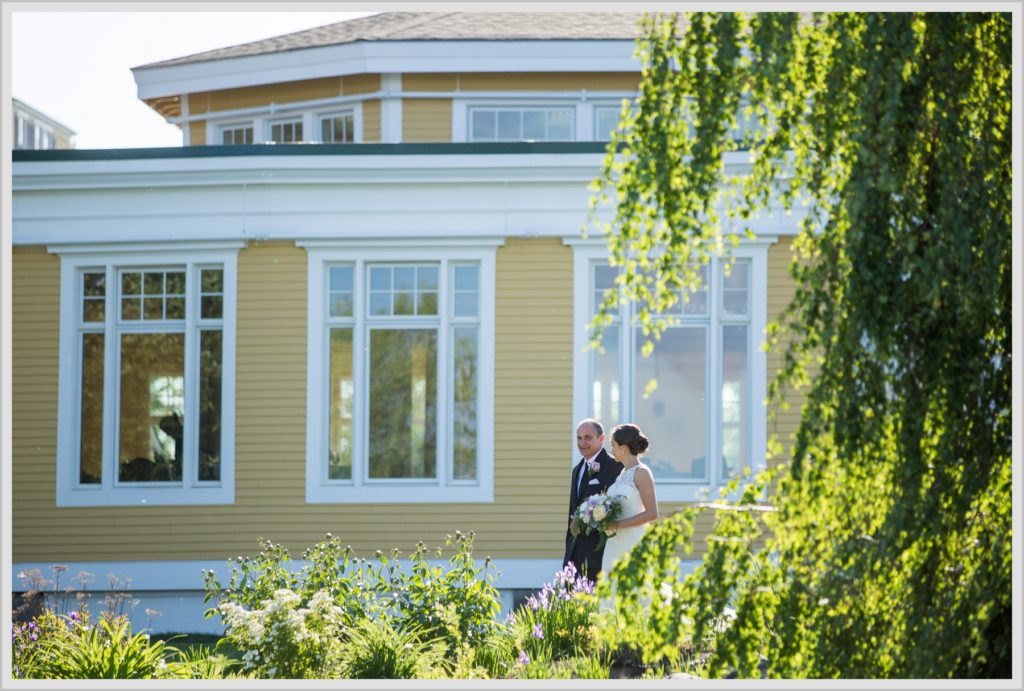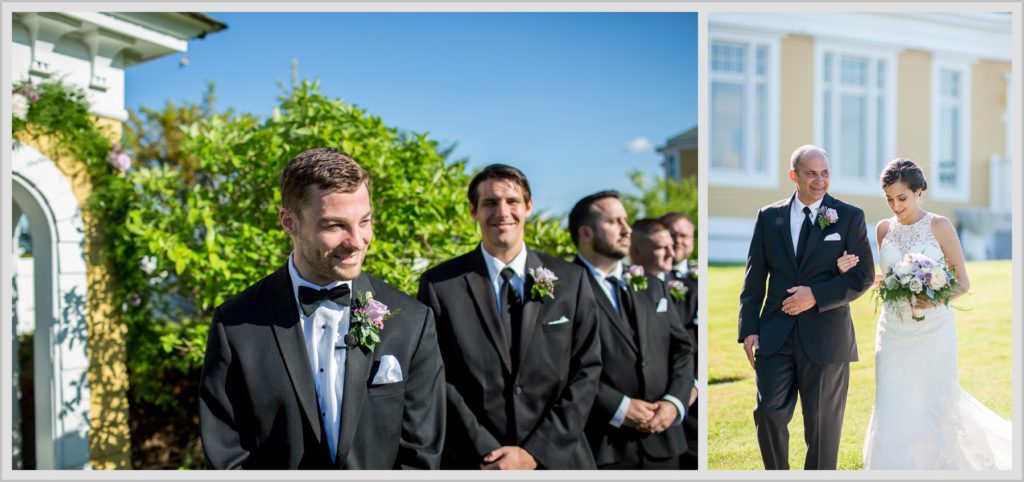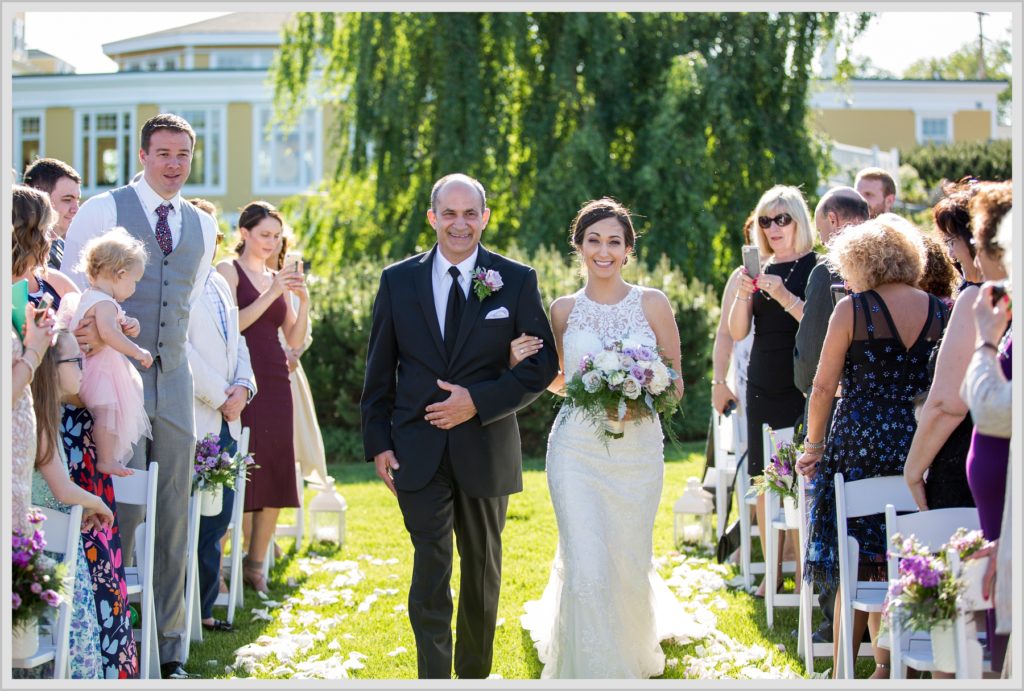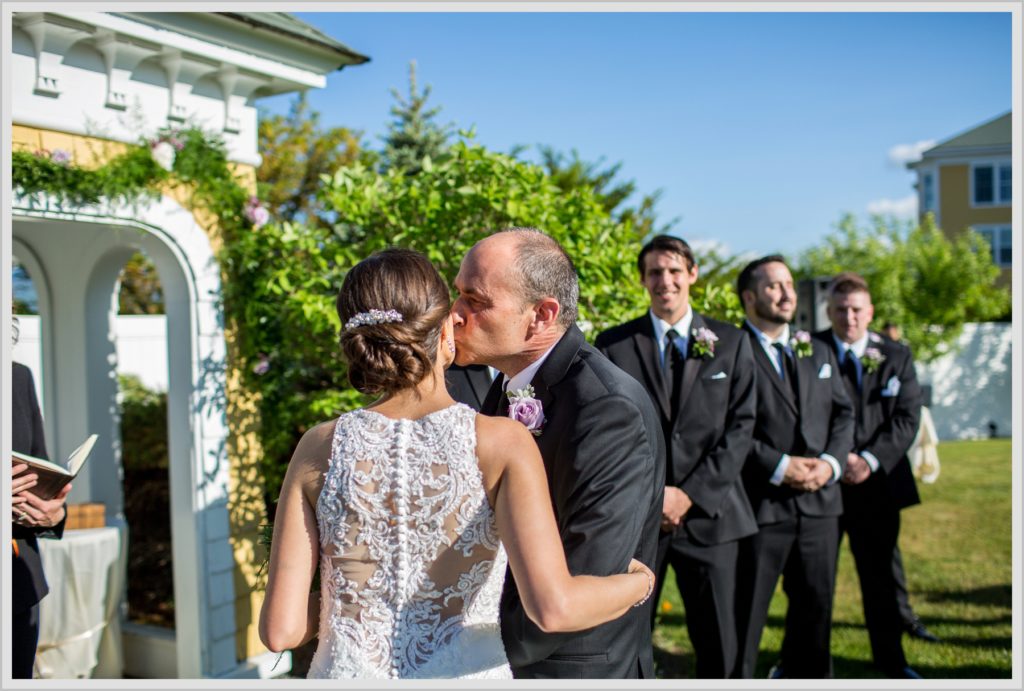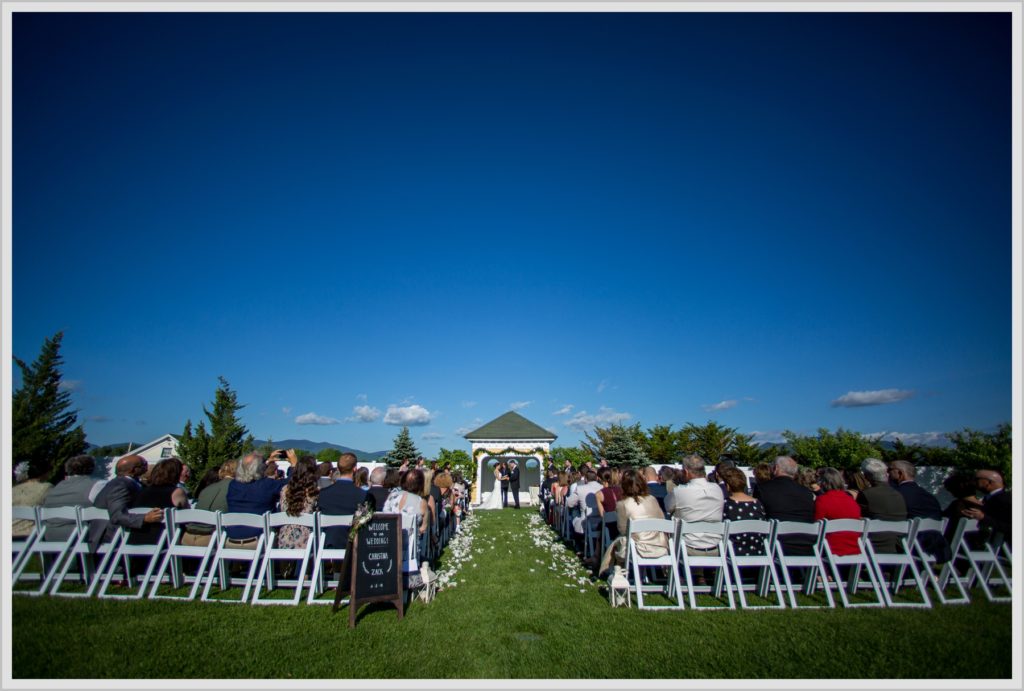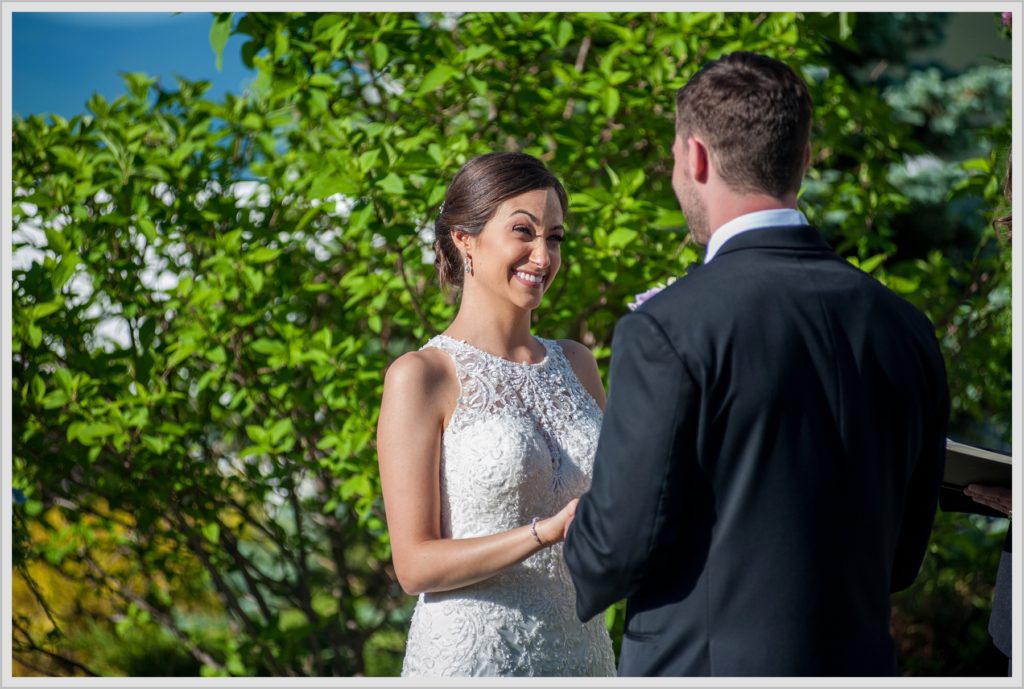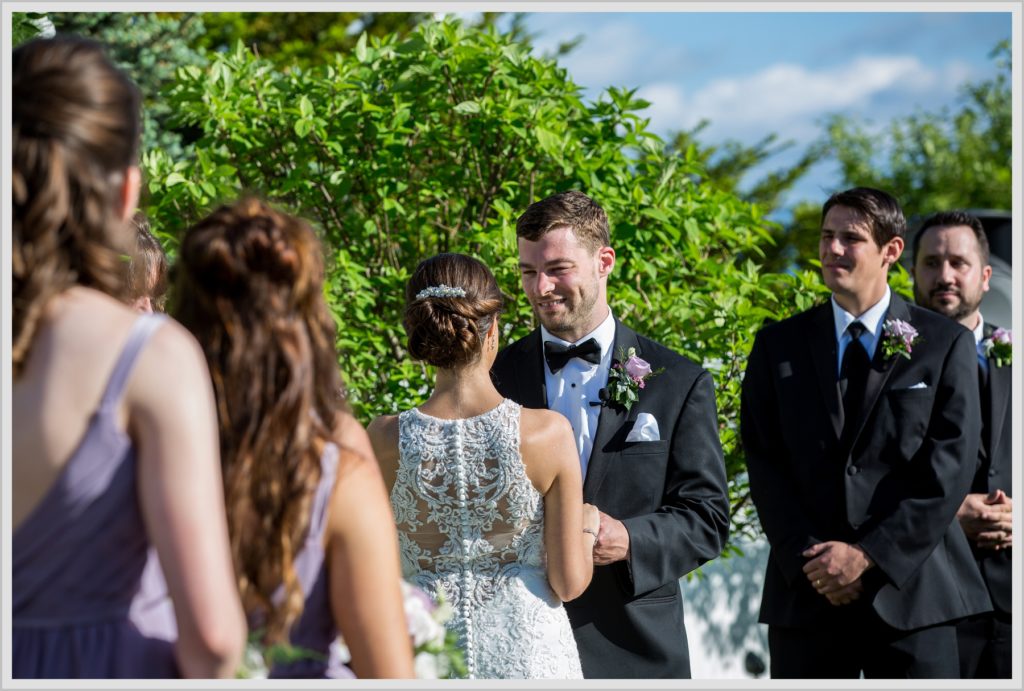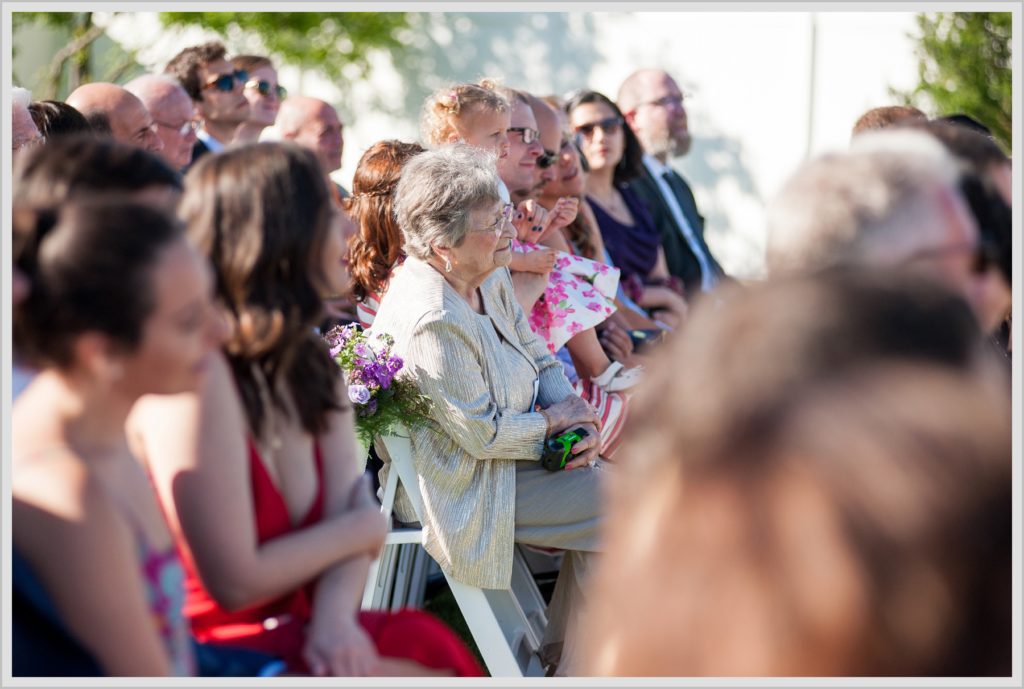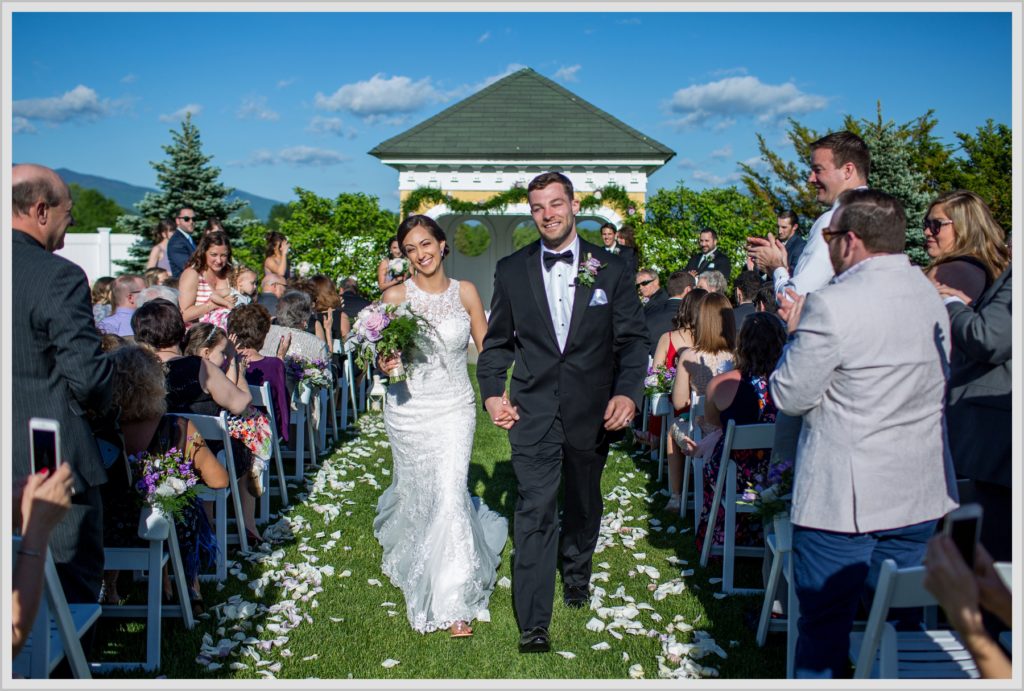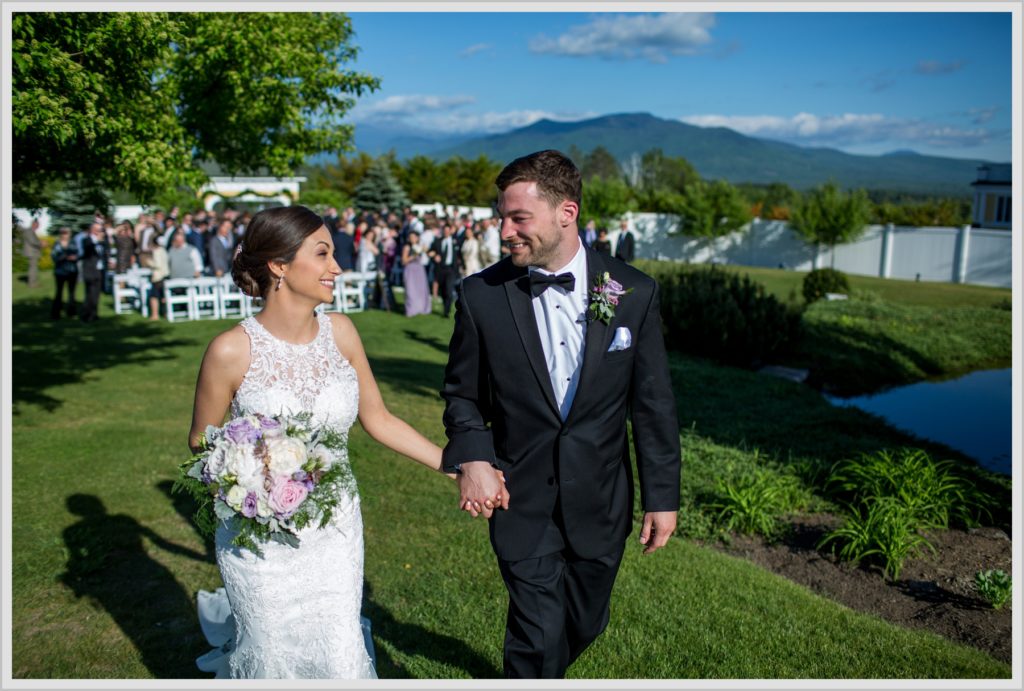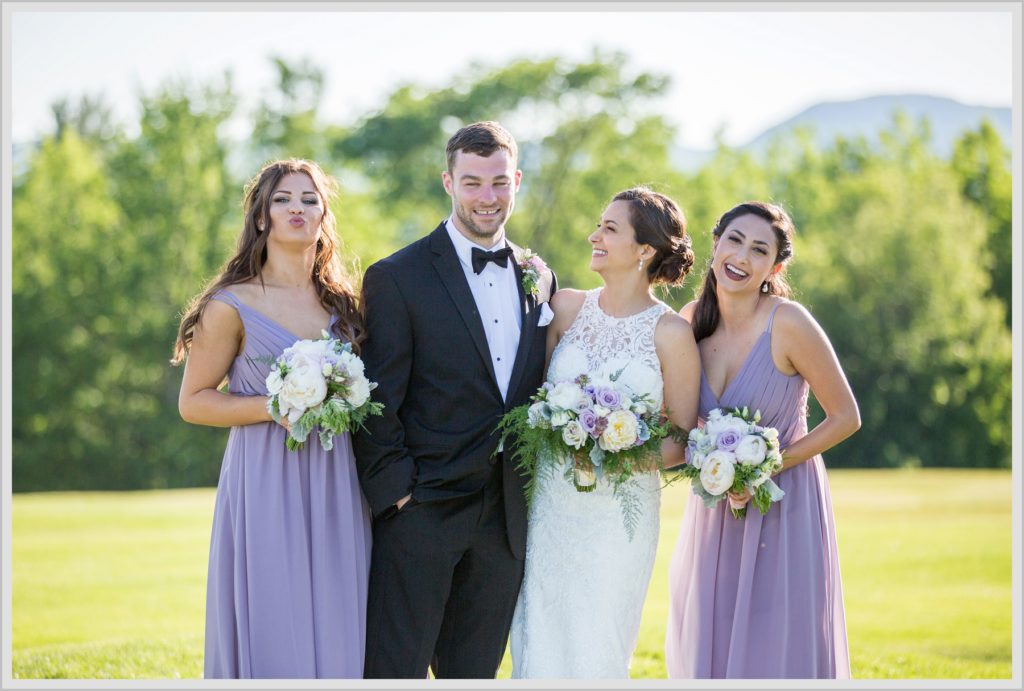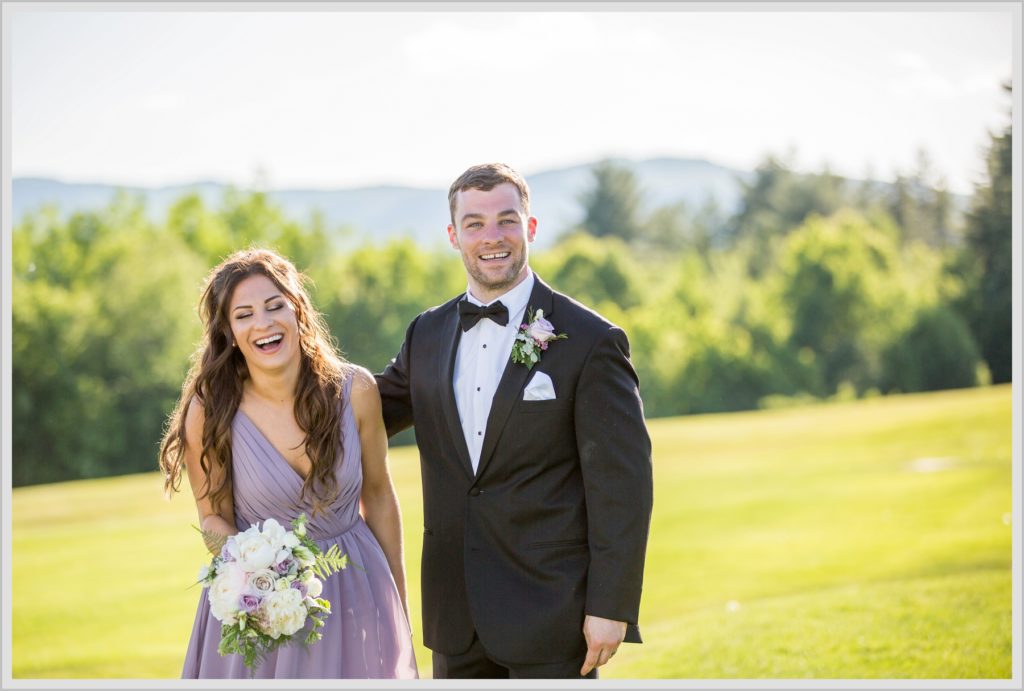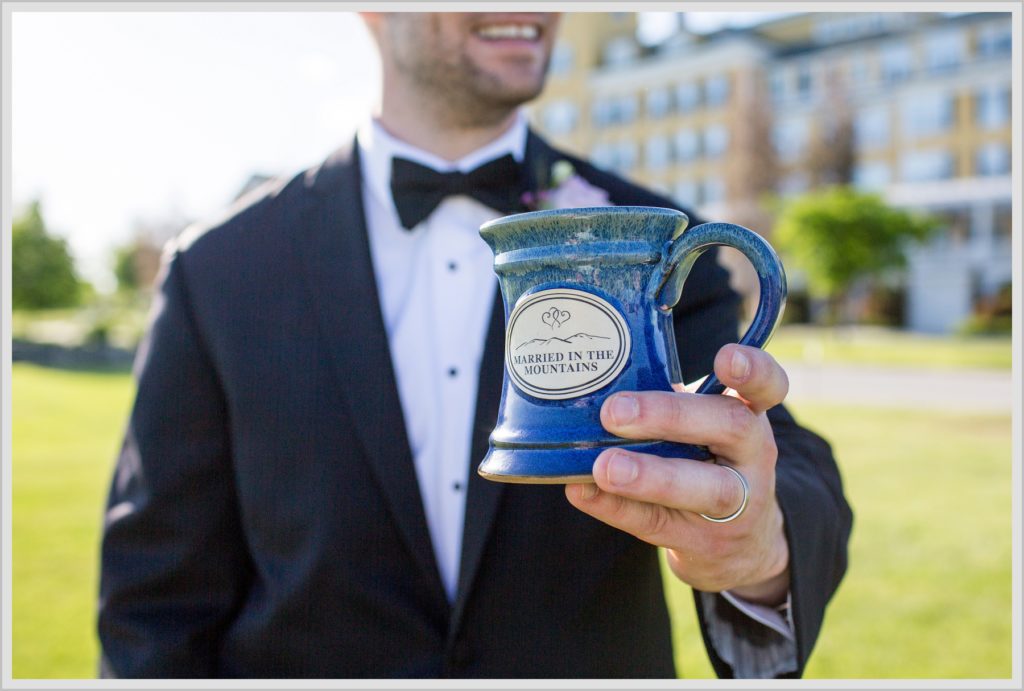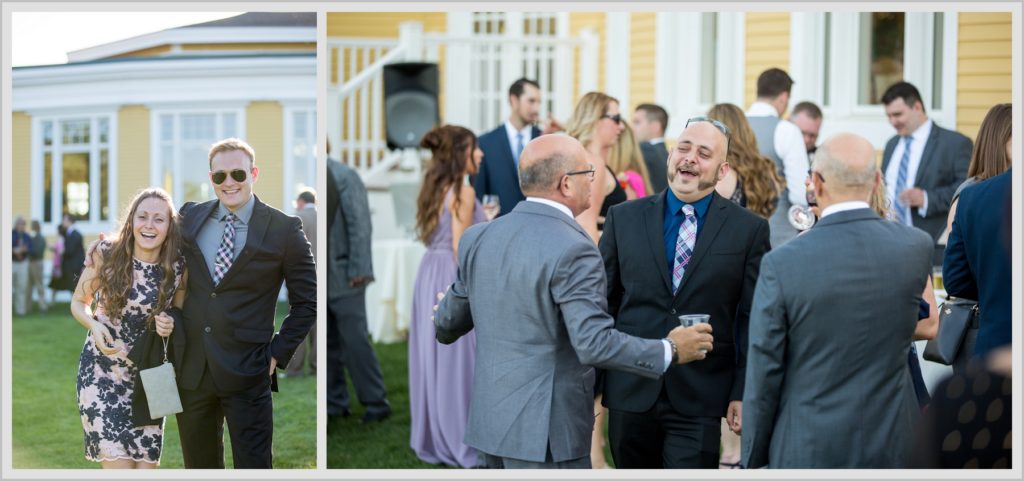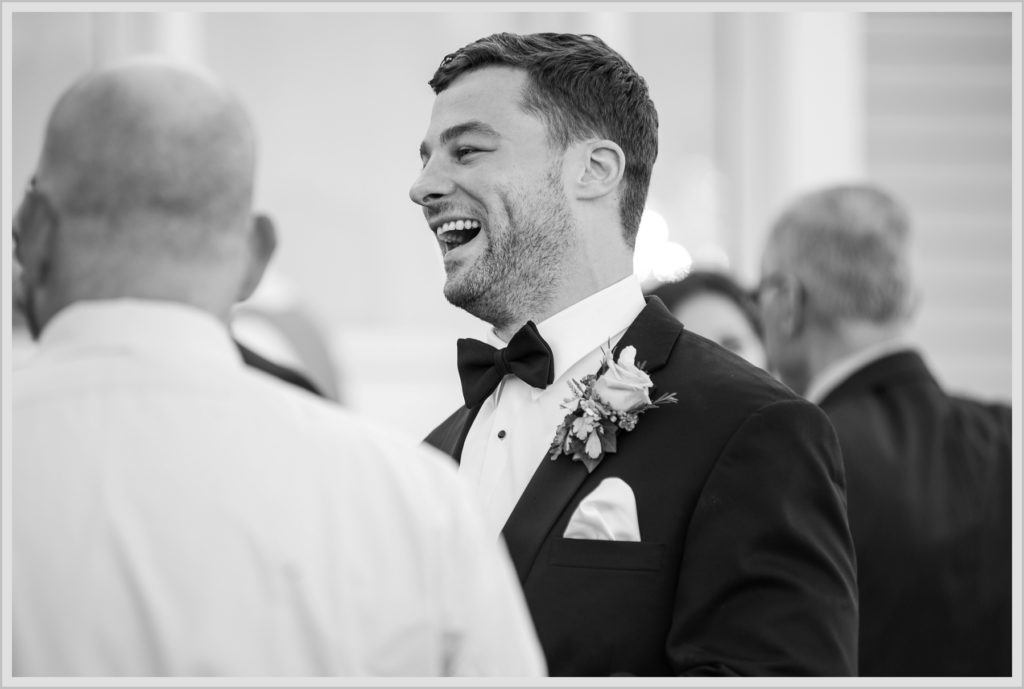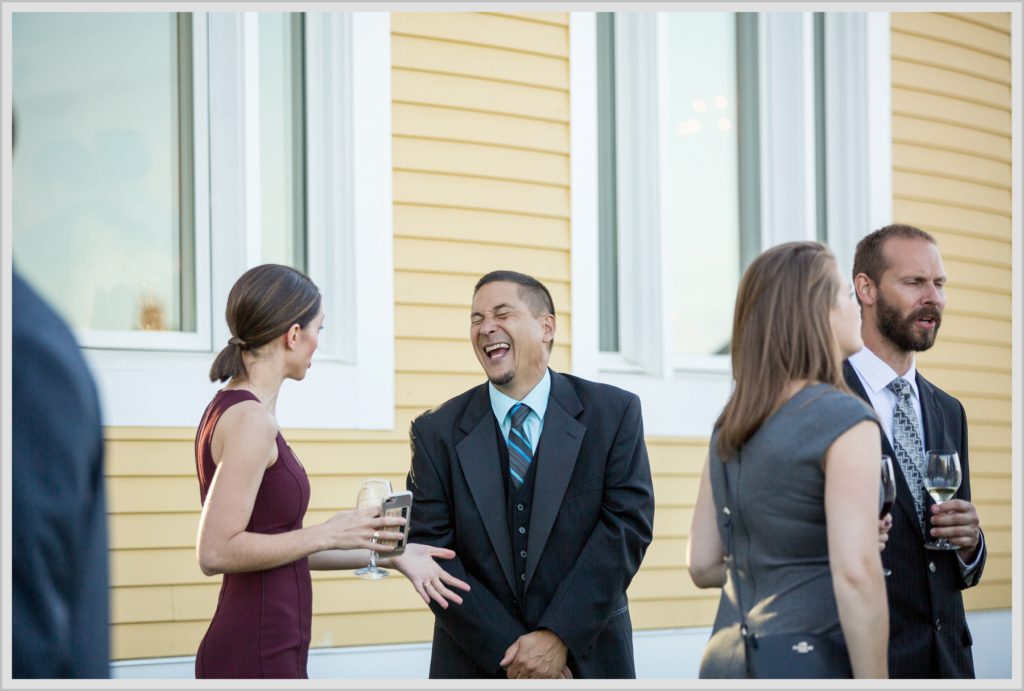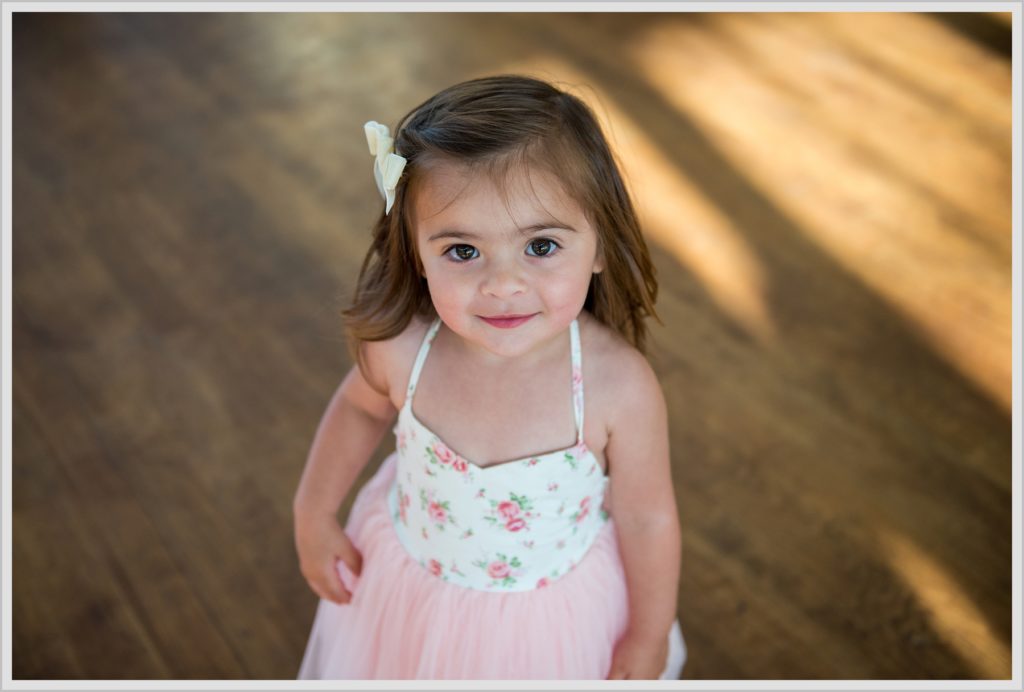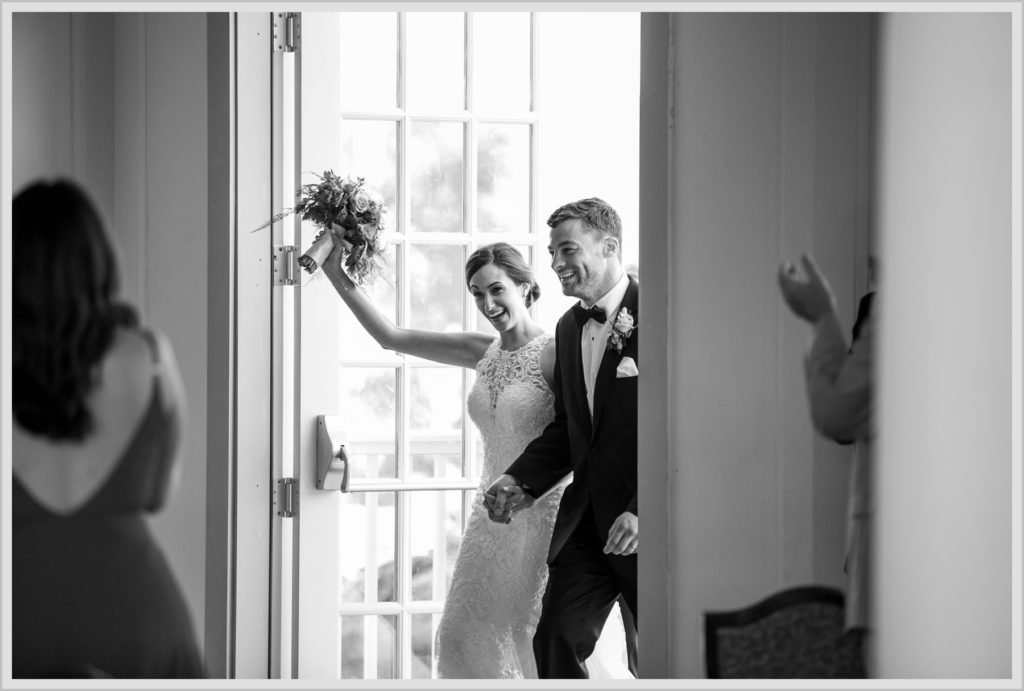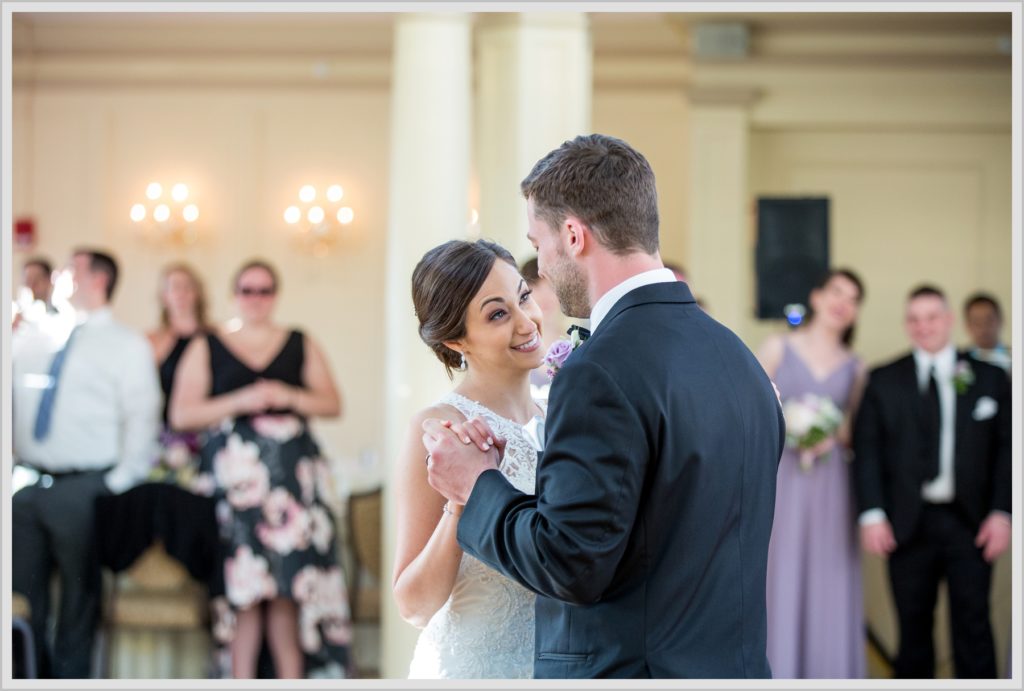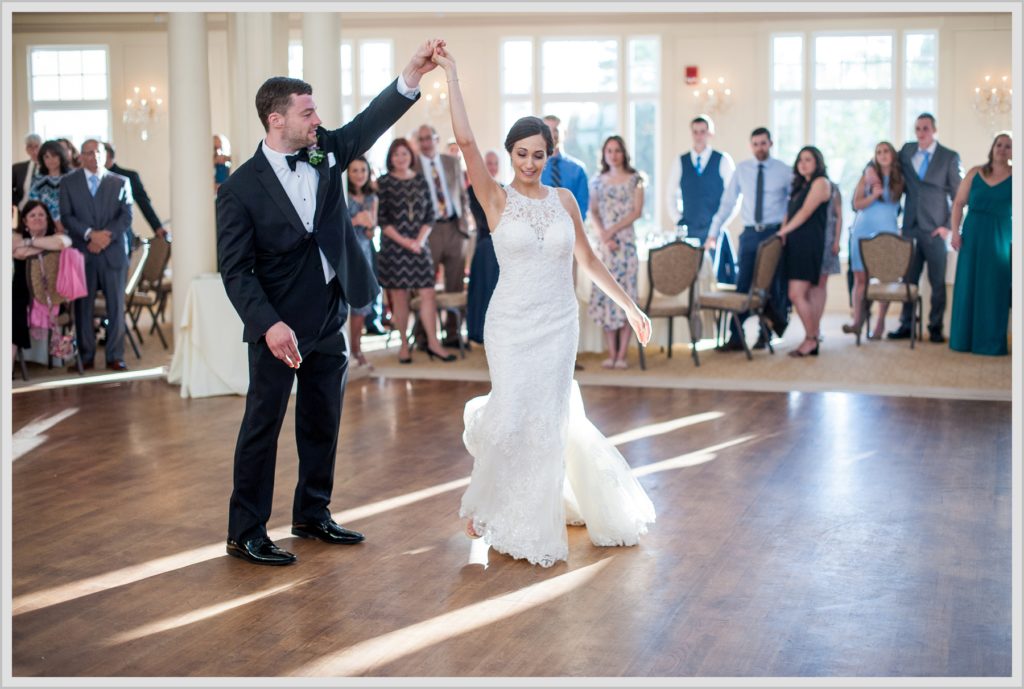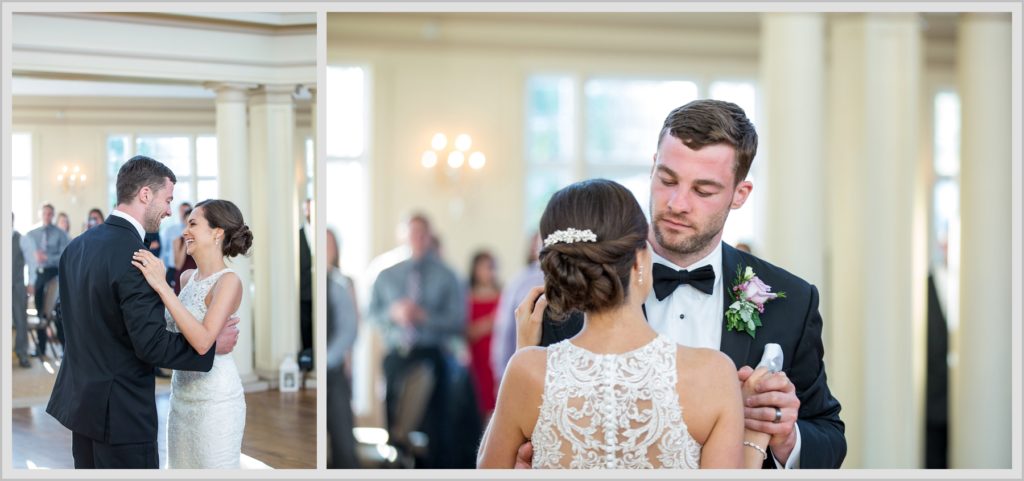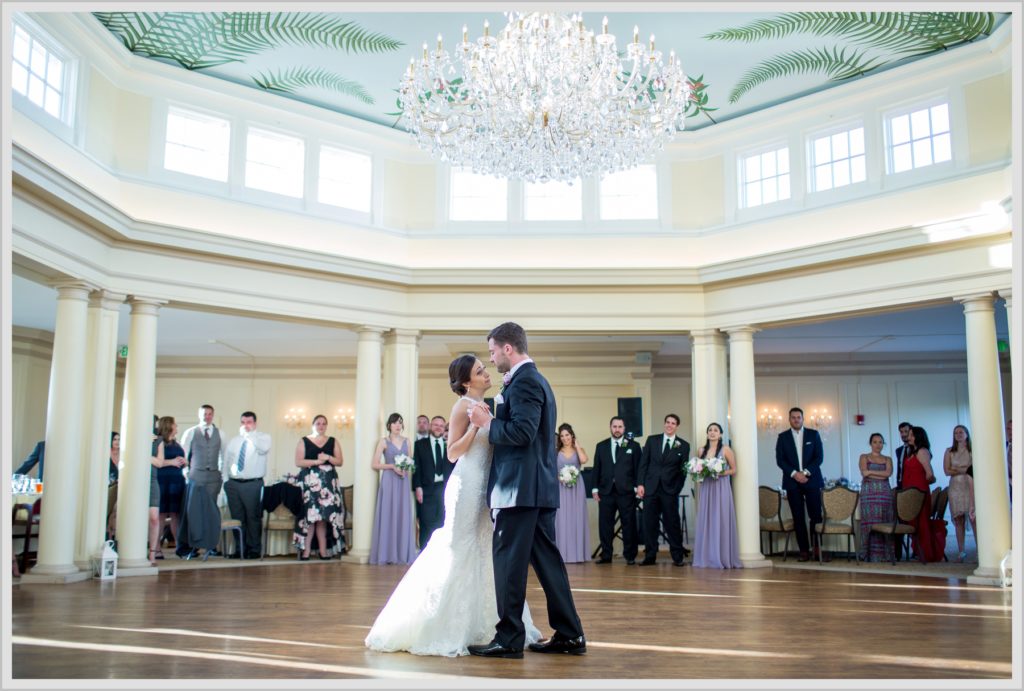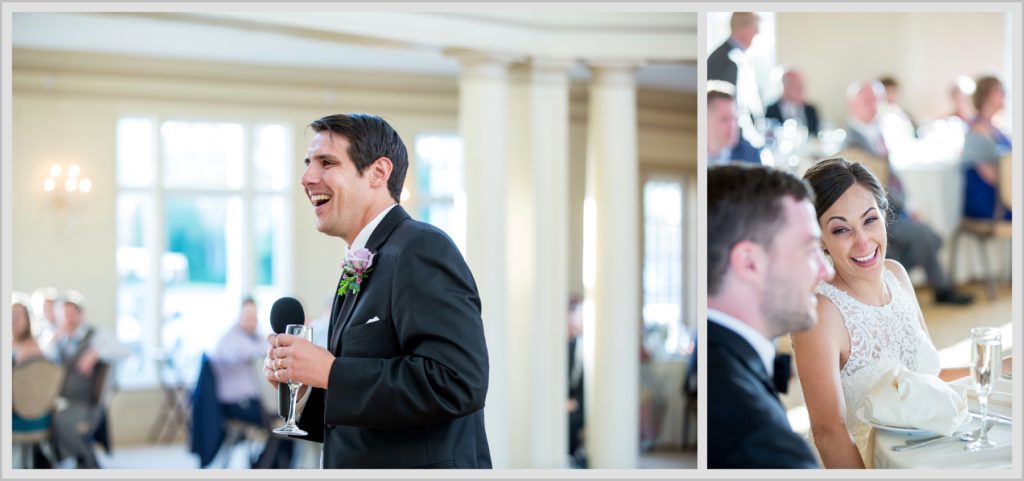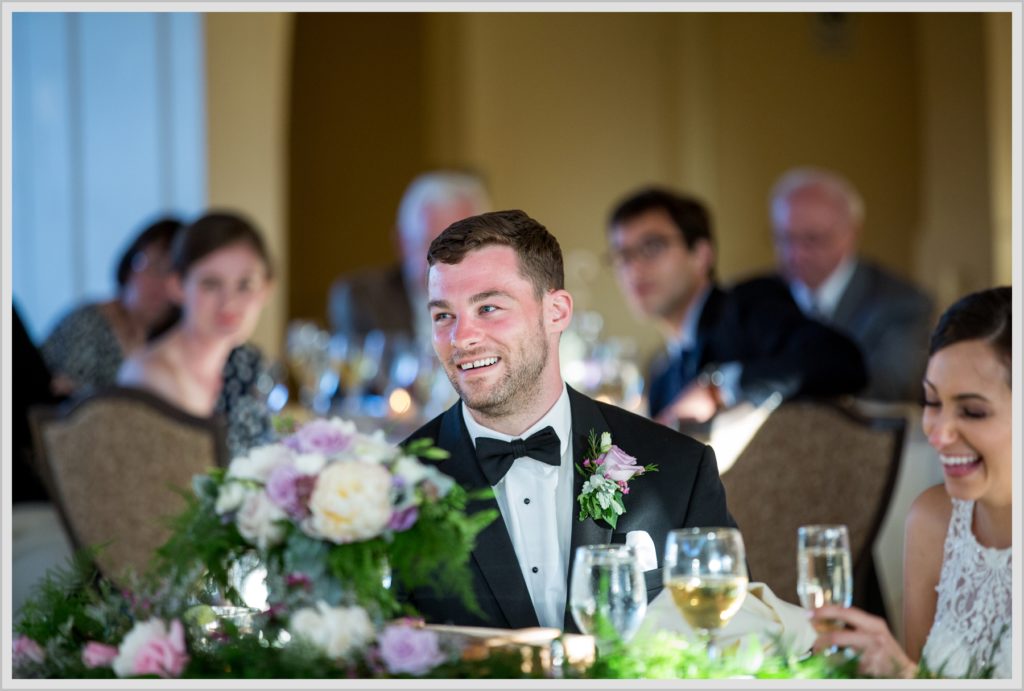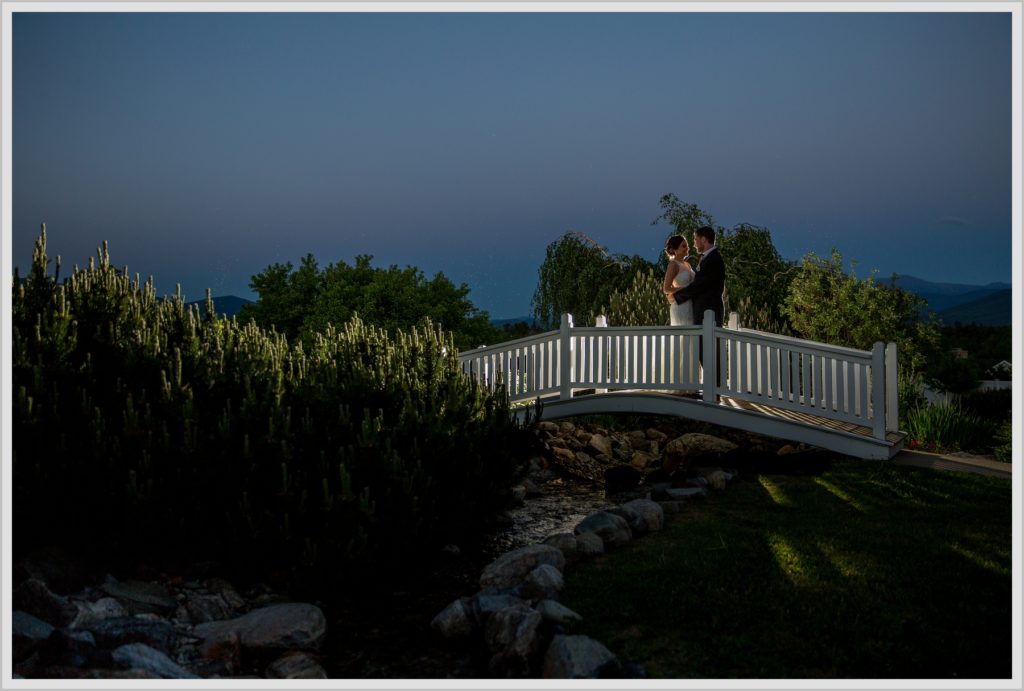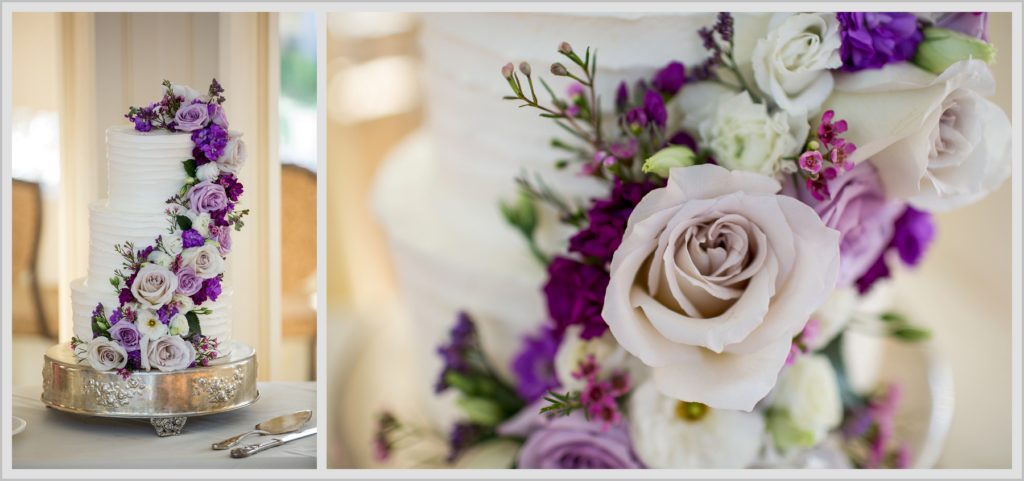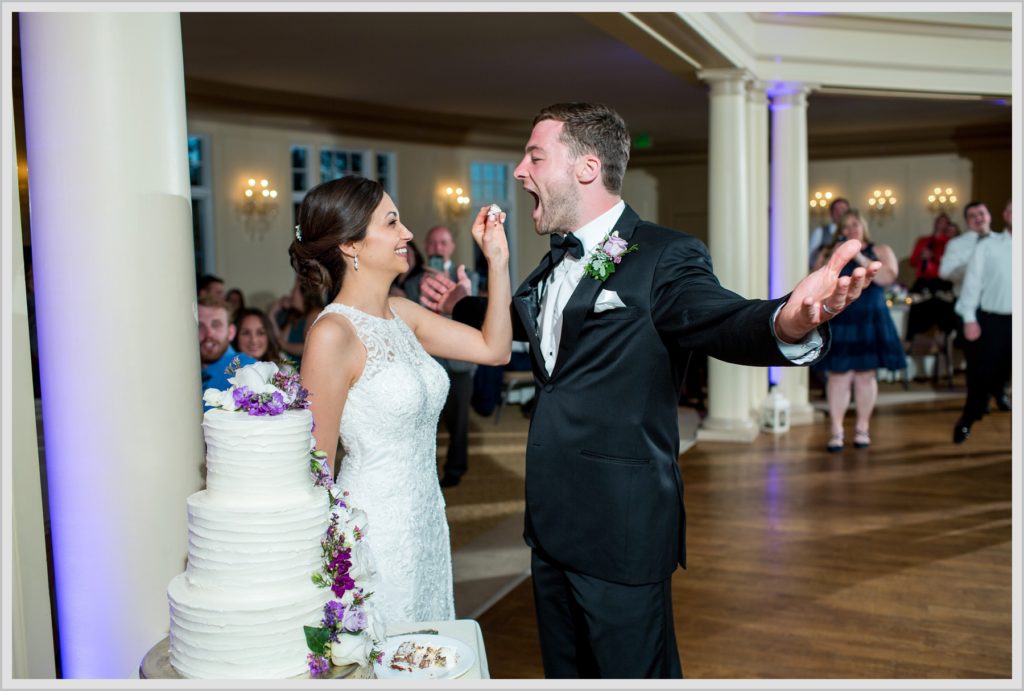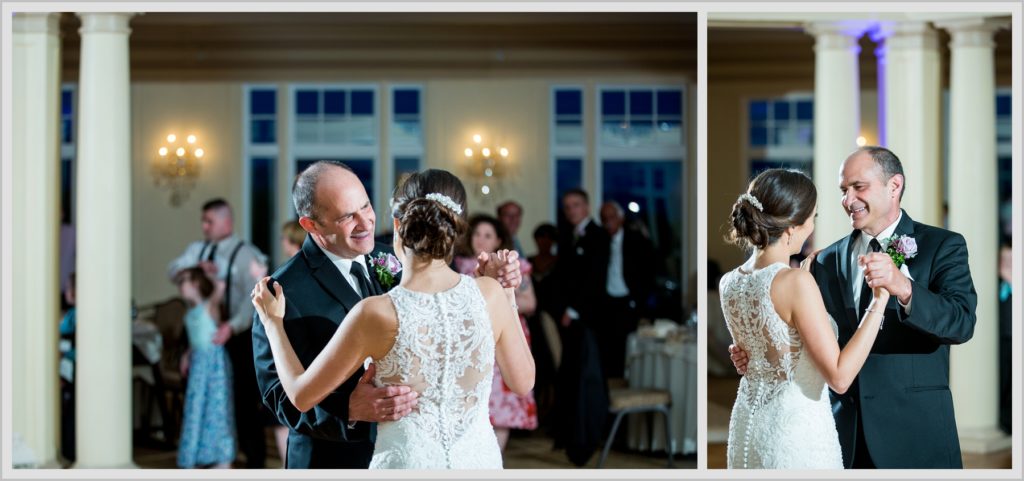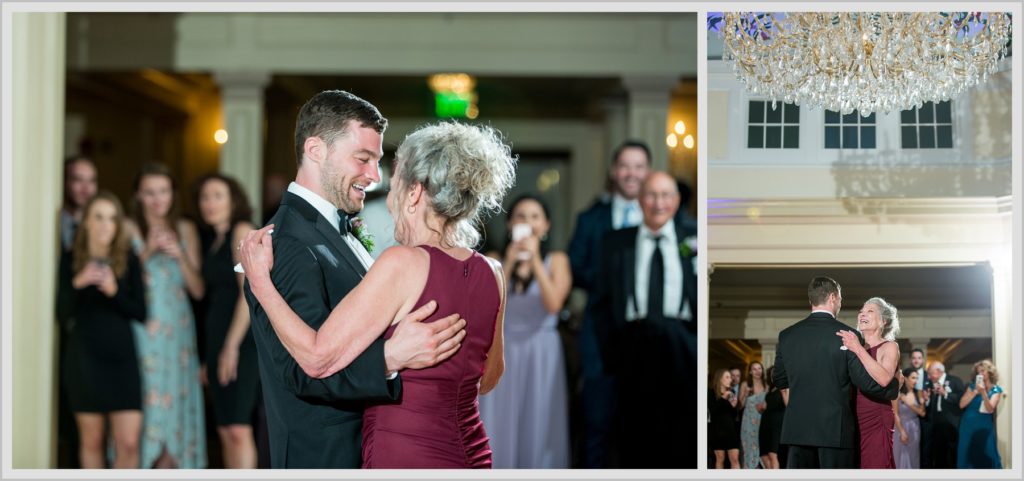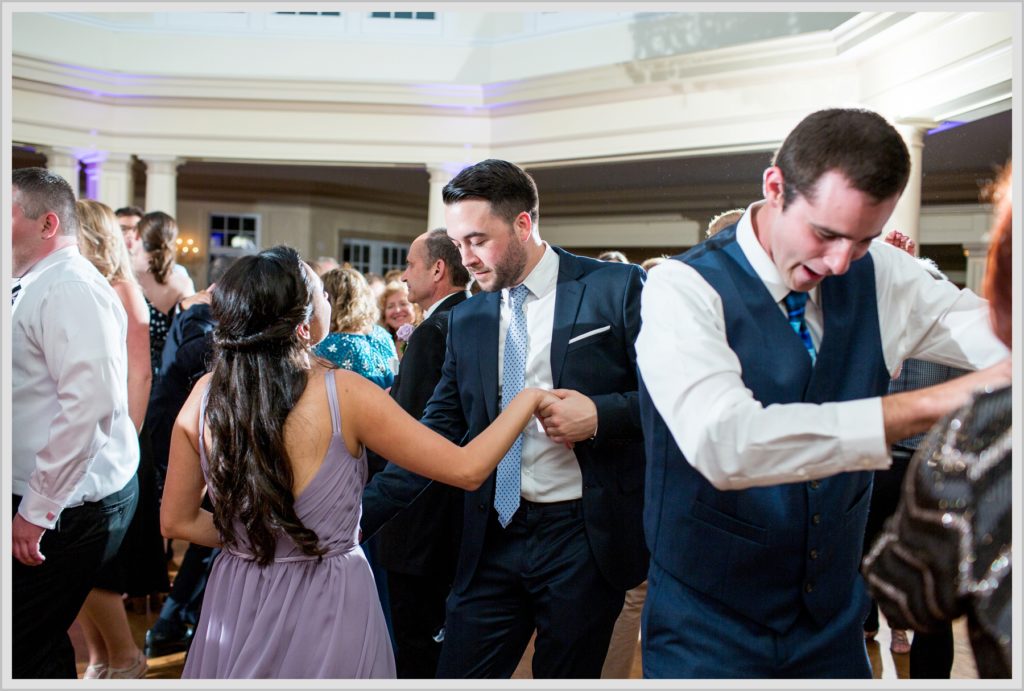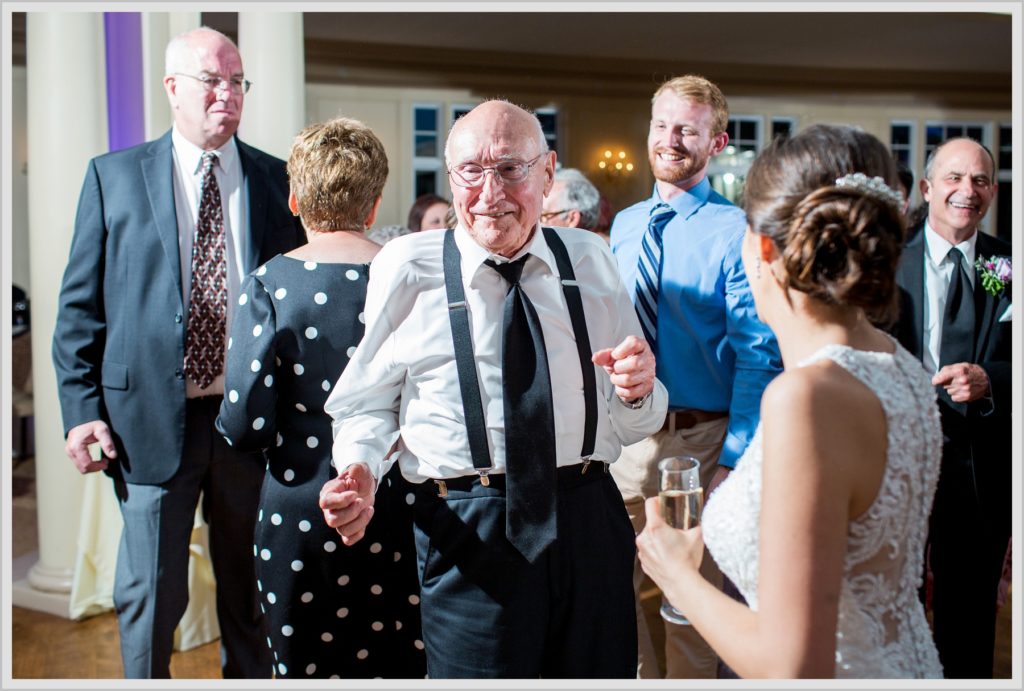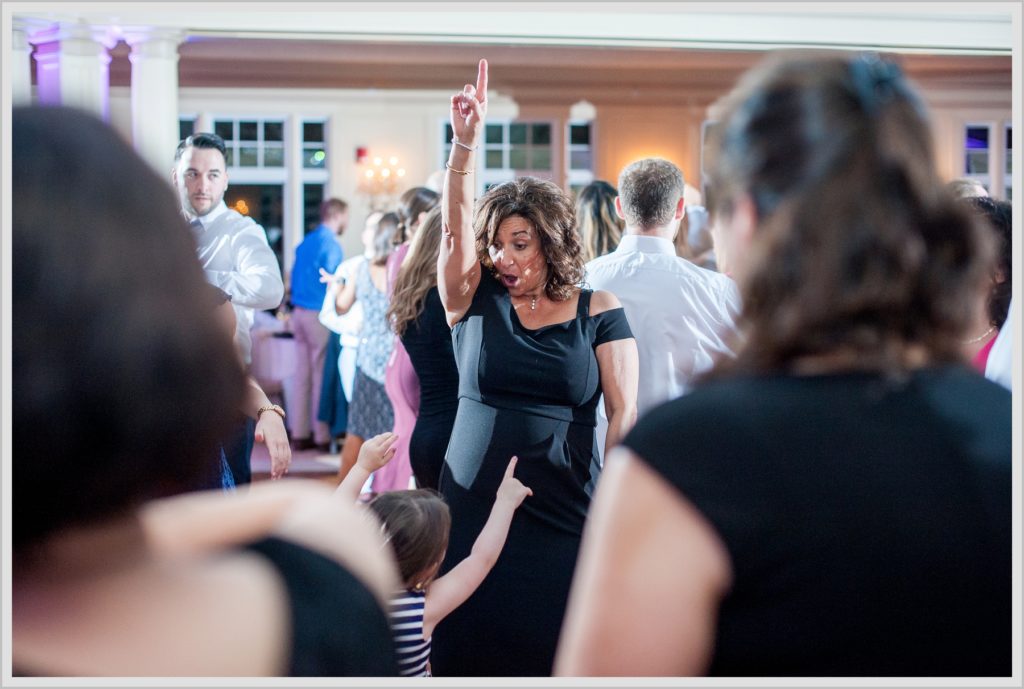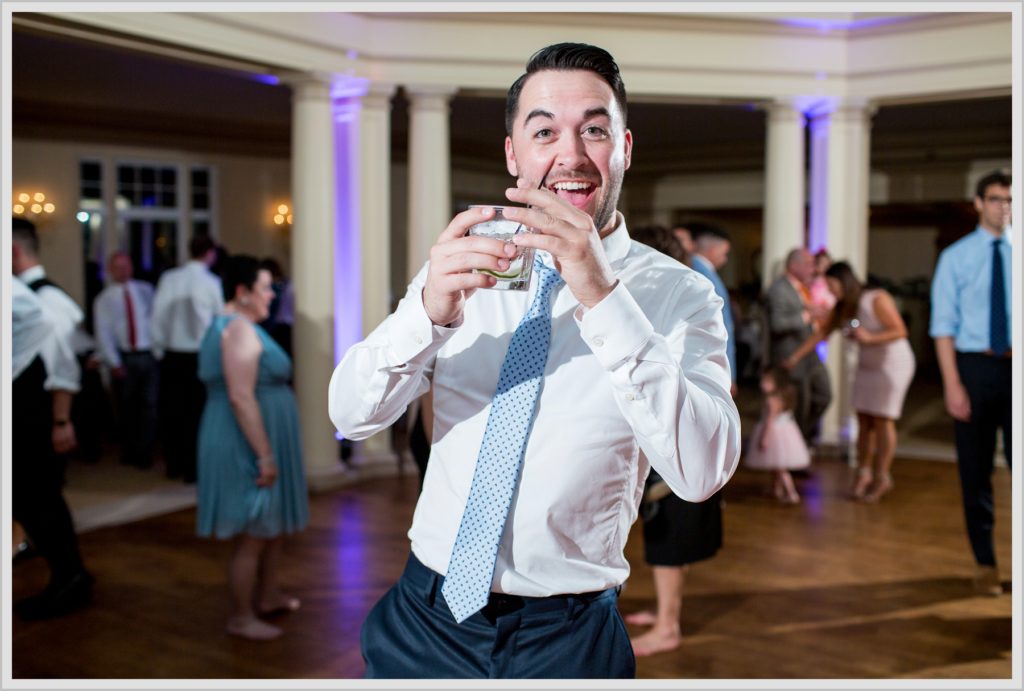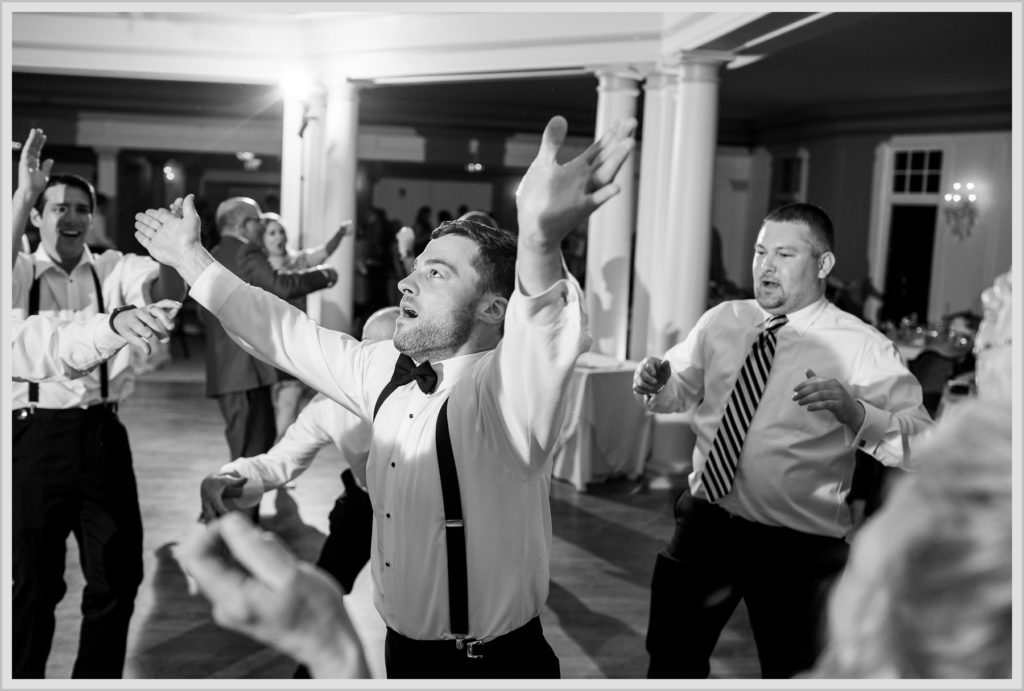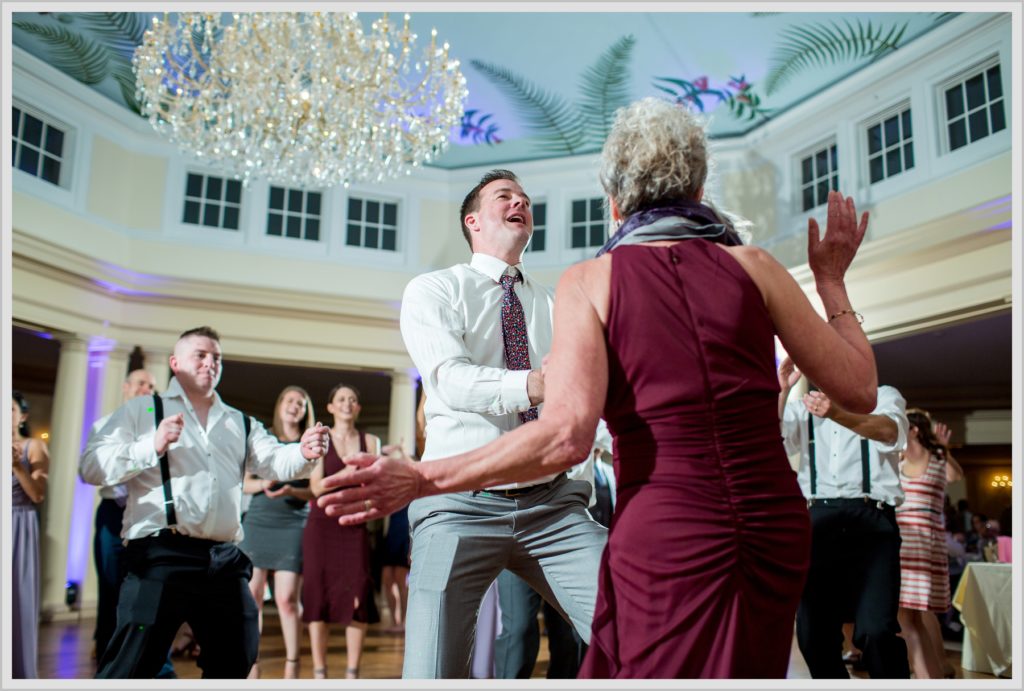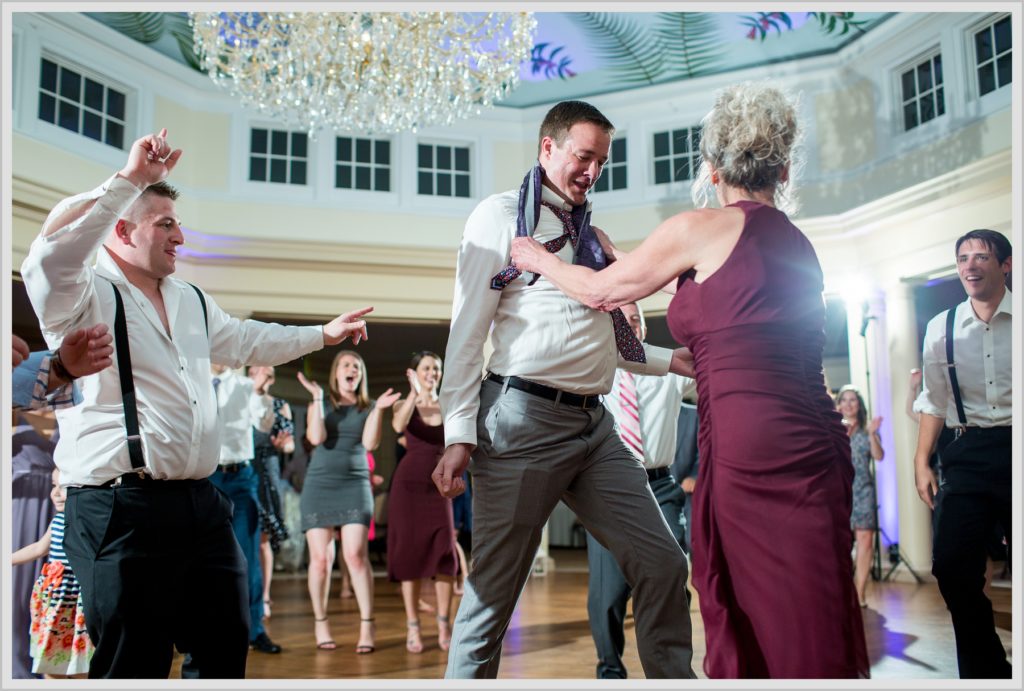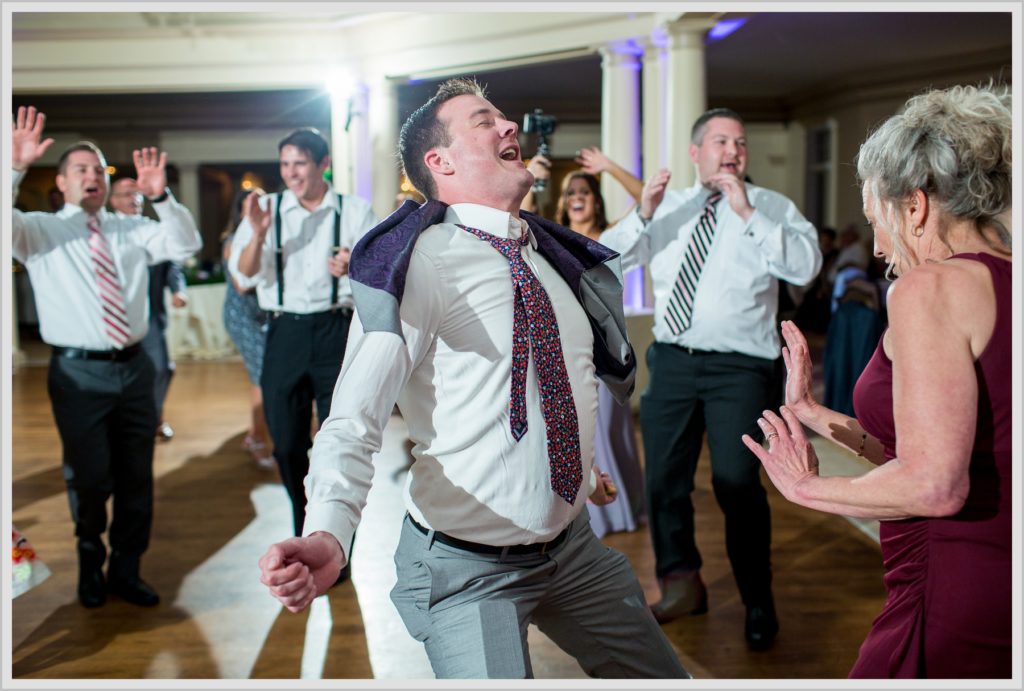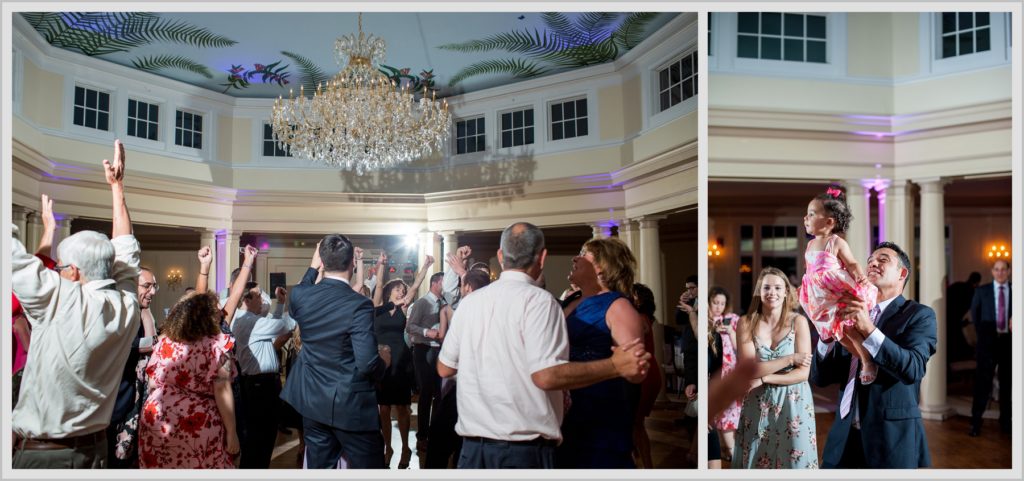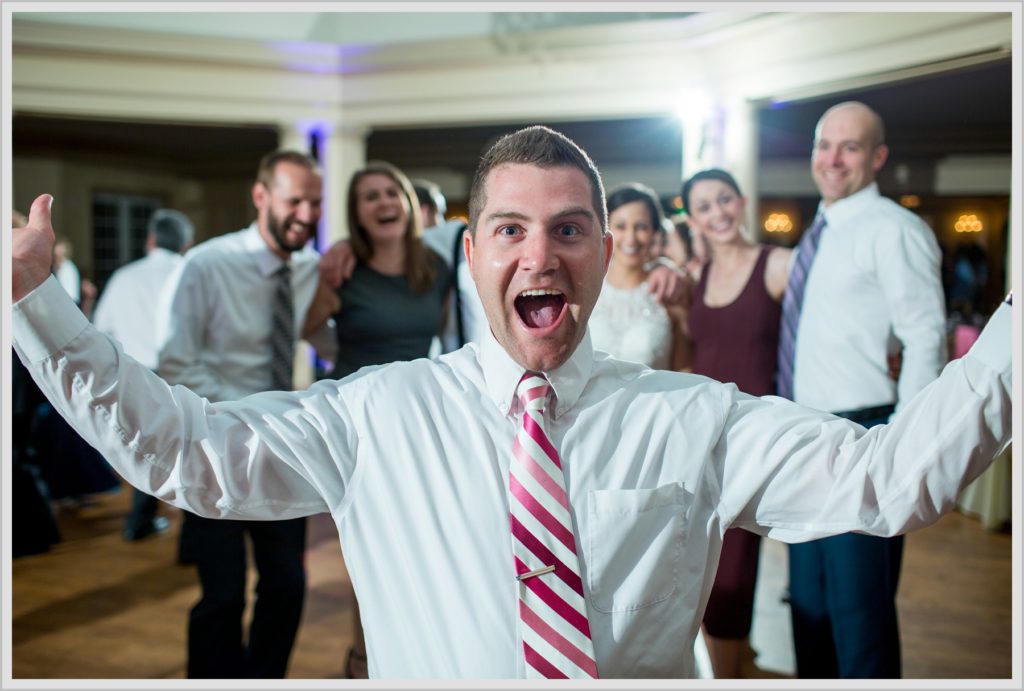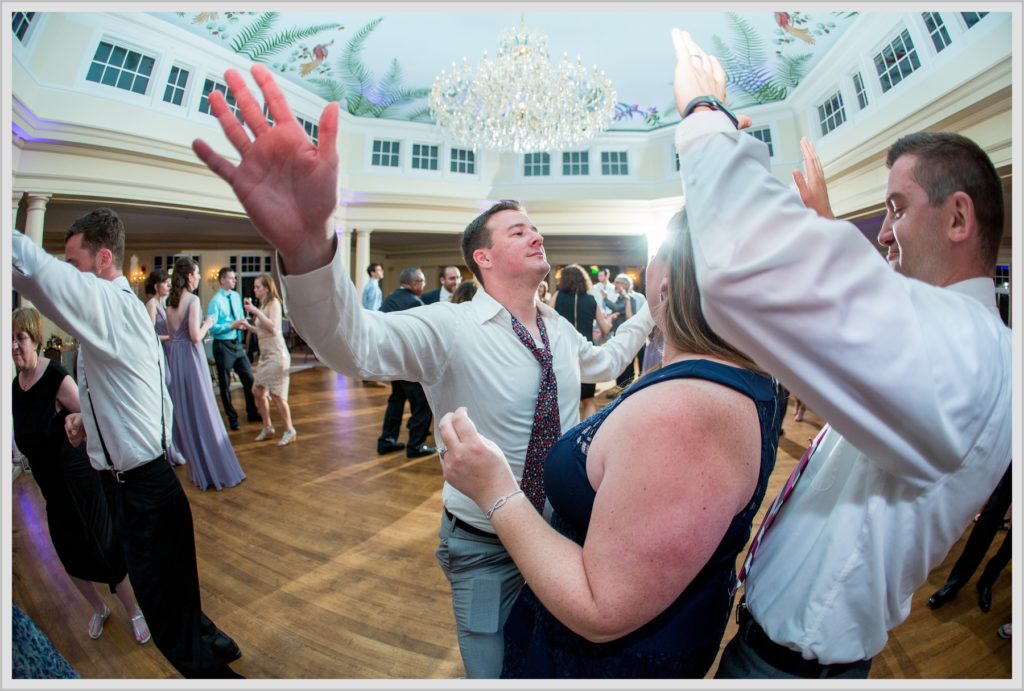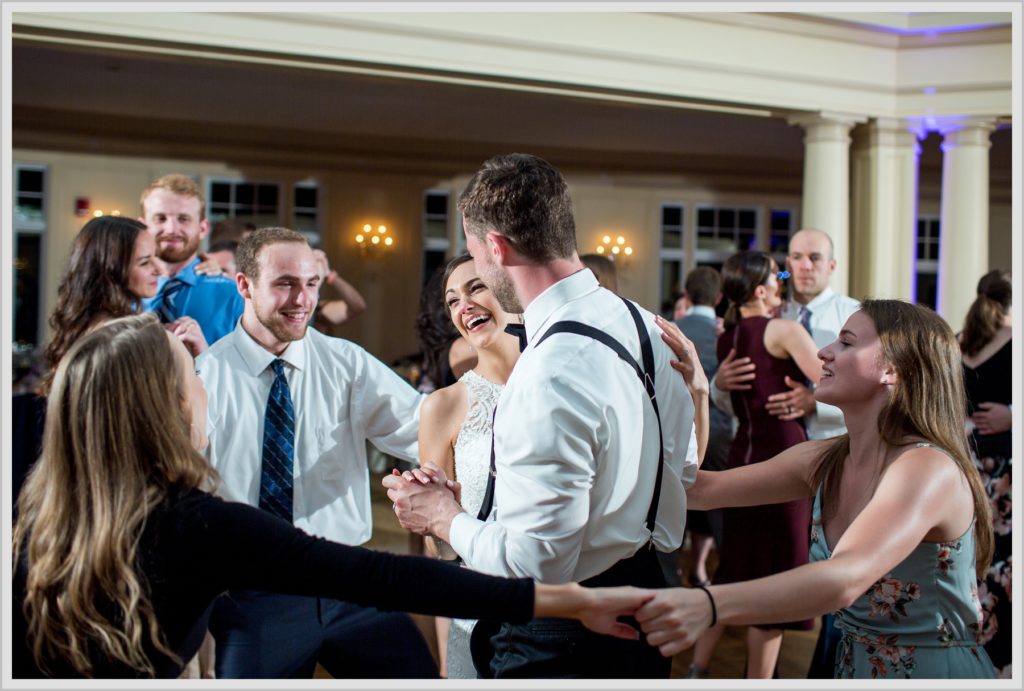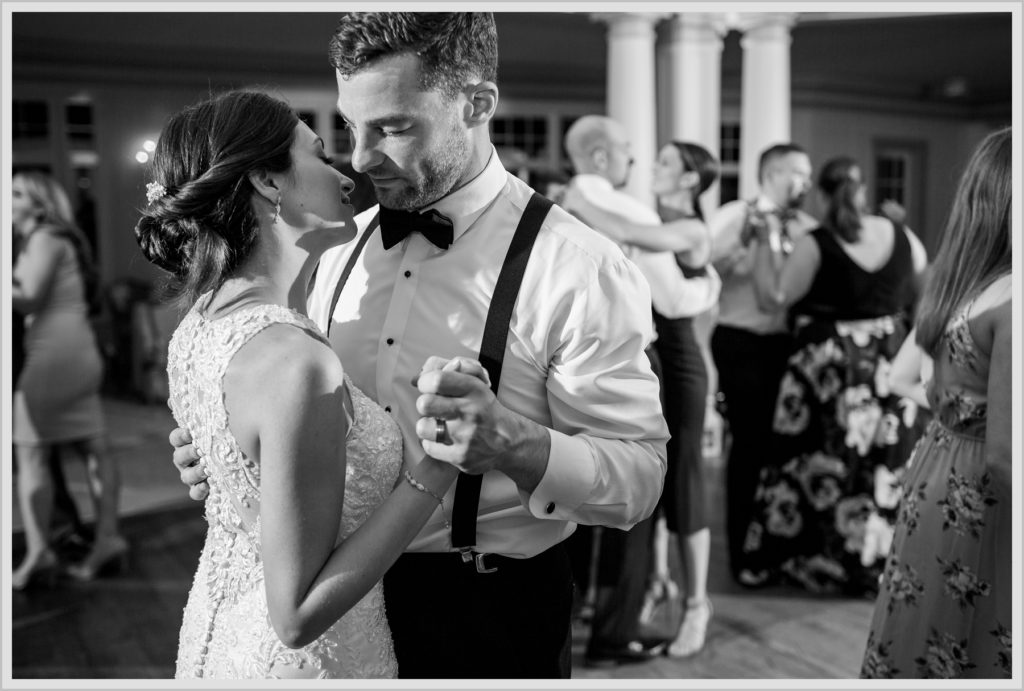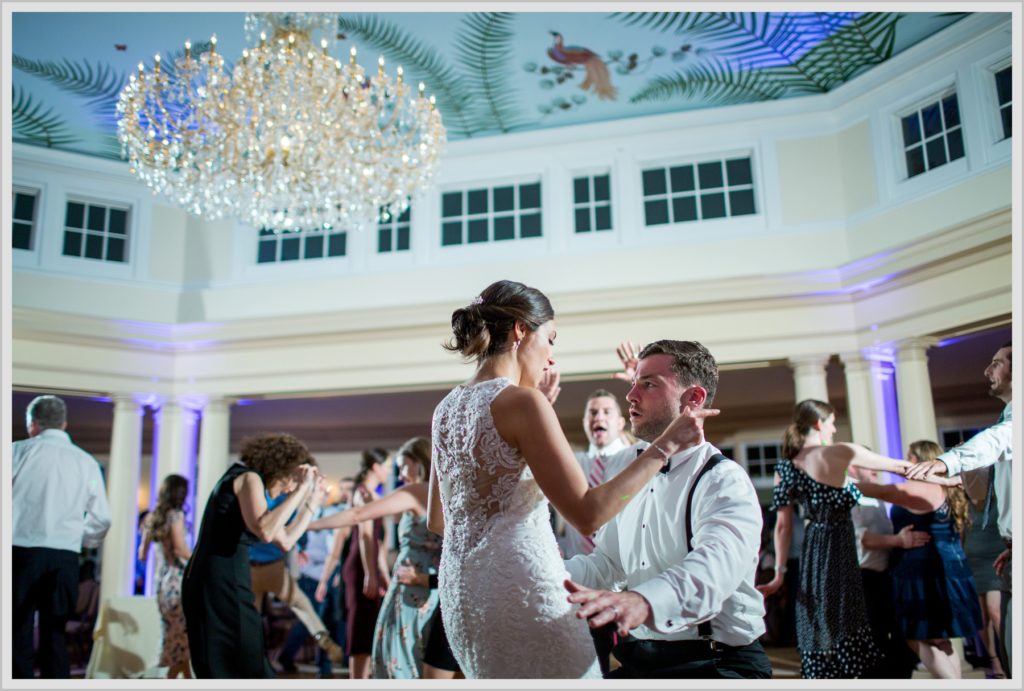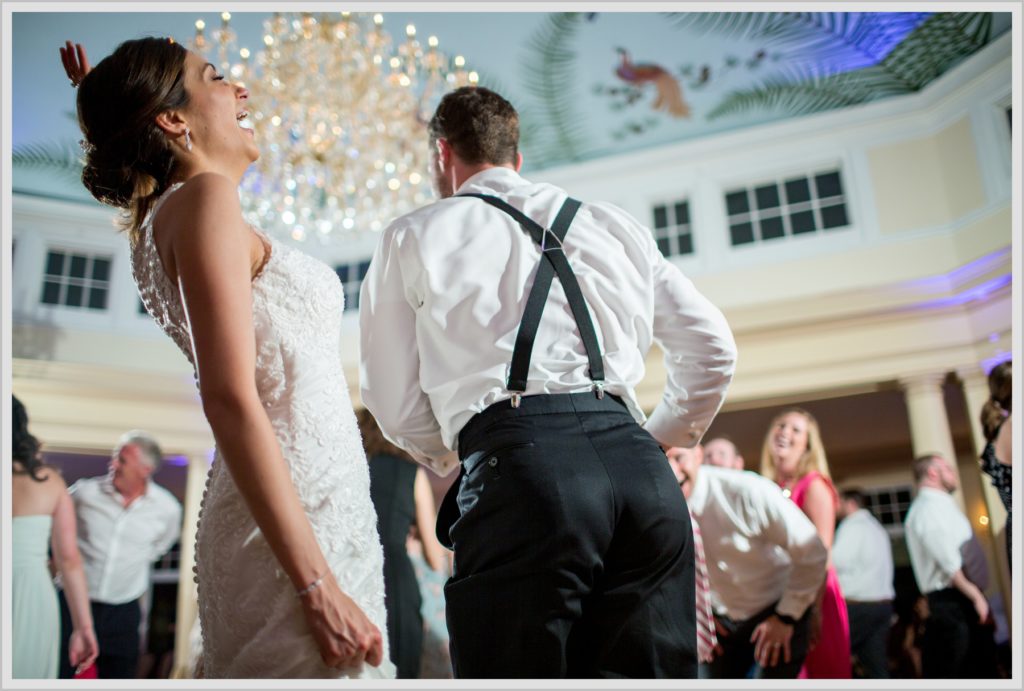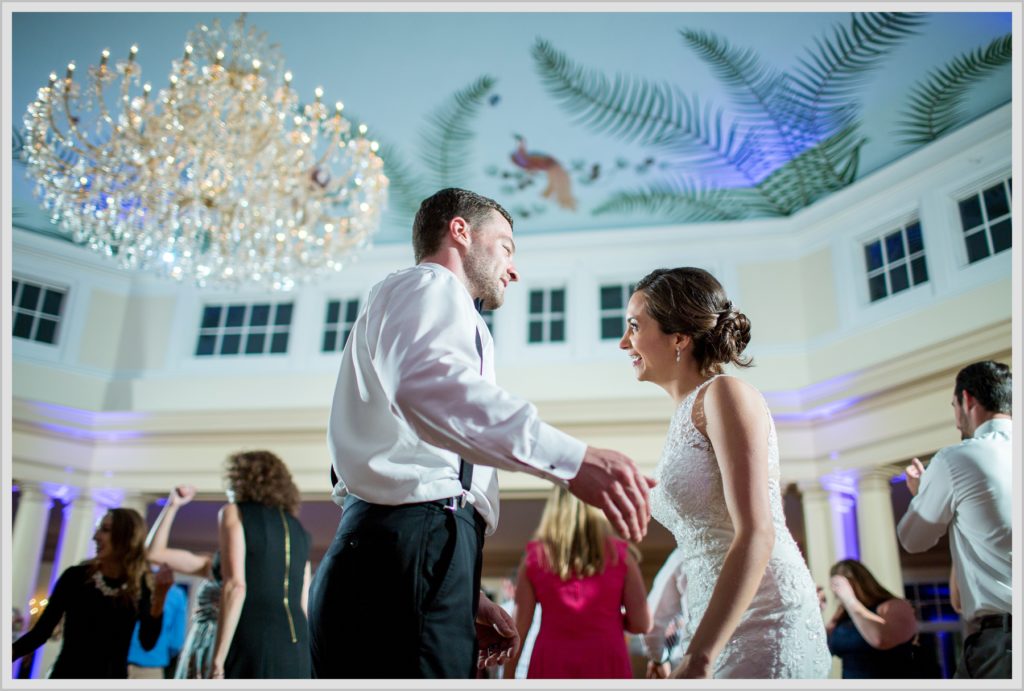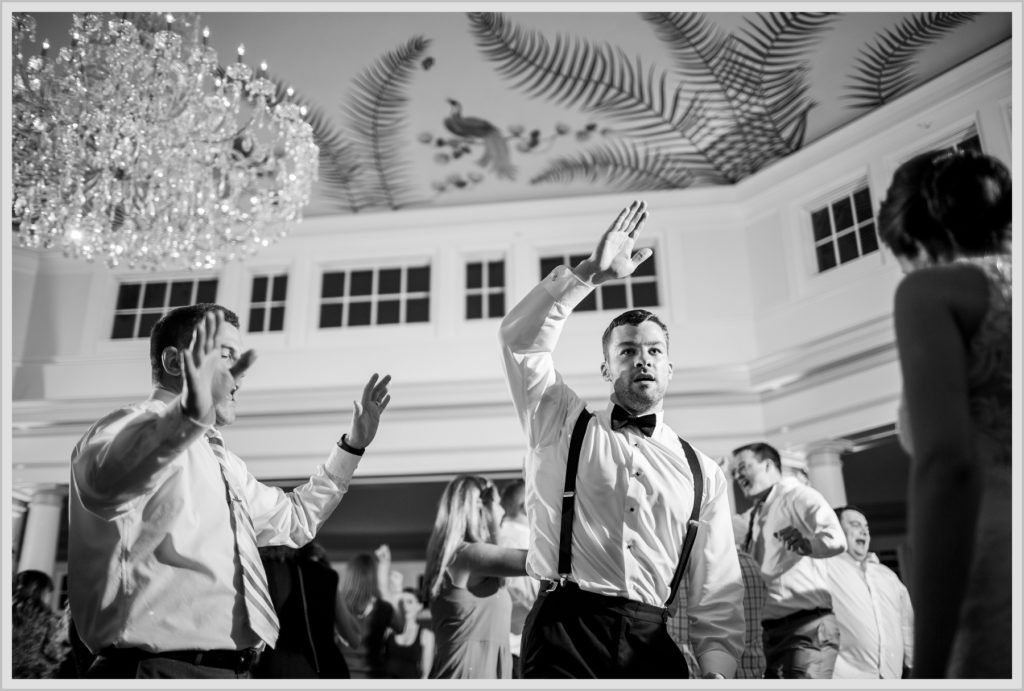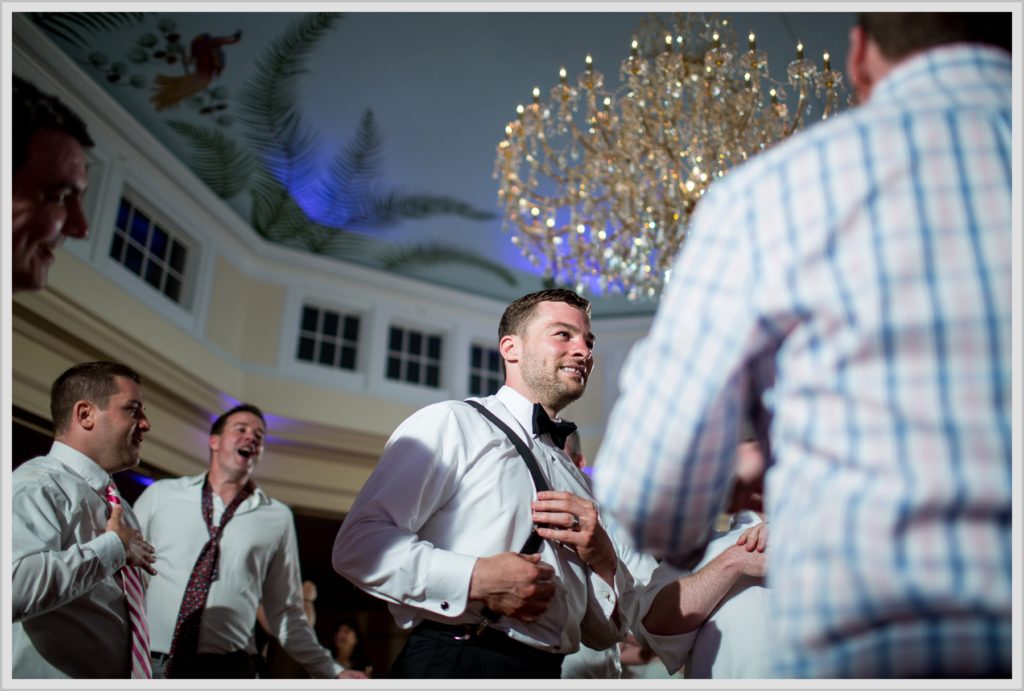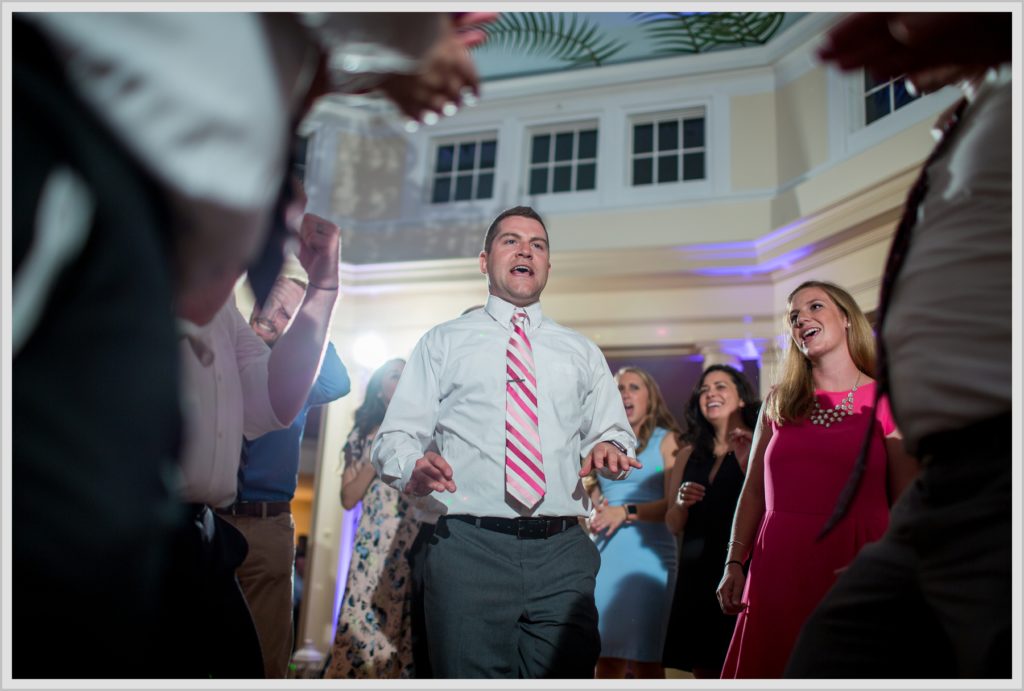 Vendors
DJ: Rick Lee
Florist: Lakes Region Floral Studio
Food, cake, hair, and venue: Mountain View Grand