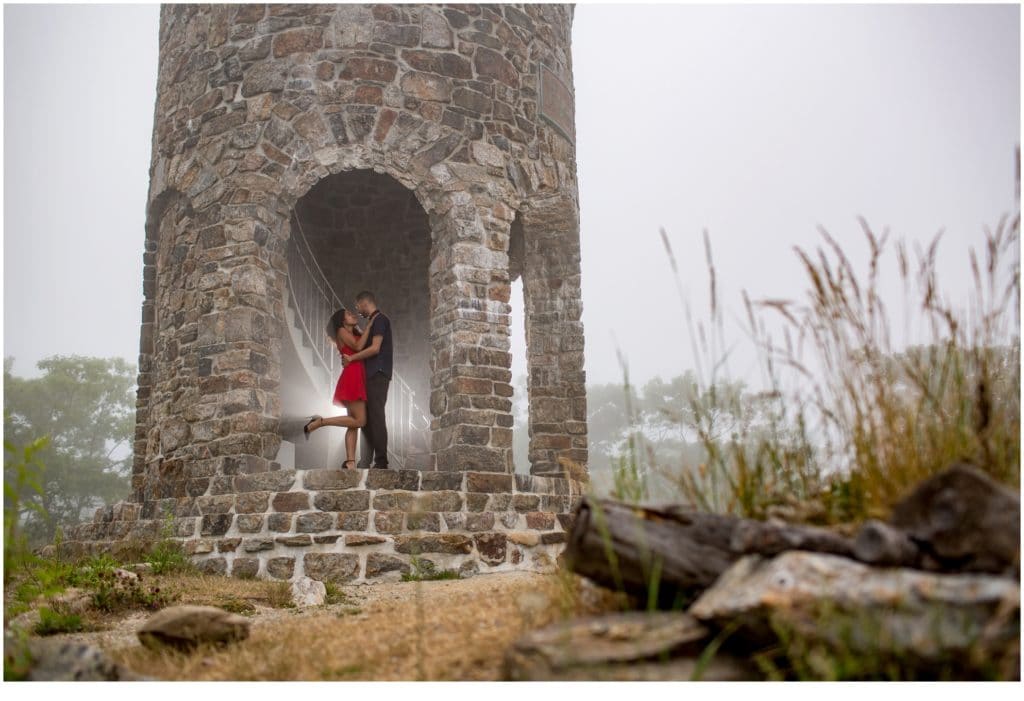 Bethany and Jesus wanted the coast of Maine for their engagement photos and they sure got it, fog and all! I love this Mount Battie Engagement session and I am excited to be their wedding photographer next year in the mountains of Bethel, Maine!
Jesus's friends were all complaining about their luck using dating apps and dared him to give it a try. One of the first people he matched with was Bethany, and he was smitten from the start. He asked to meet her and she agreed. She admitted during the Engagement Session that after a couple of dates he was "looking at her like he loved her" and it was "creeping her out". They both laughed so hard telling me the story.
But Bethany saw such kindness in him, and he was so attentive and genuine that she stuck around. He won her over with his sense of humor and the way he treated her. Needless to say, he was on and off the dating apps faster than any of his griping friends! Ha!!!
The spectacular view of the harbor, along with the cool little castle at the summit, was one of the main reasons why Bethany and Jesus wanted their engagement photos on the top of Mount Battie in Camden. They drove all the way from Massachusetts for it. When we arrived, the fog had suddenly rolled in and was so thick we could barely see ten feet in front of us.
Instead of choosing another location or rescheduling, we decided to use the fog to our advantage and lit it up for some creative images that no other couple has. Bethany's vibrant red dress red dress was a great pop of color in the foggy surroundings.
I can't wait for their wedding next year at the Bethel Inn in the mountains of Bethel, Maine.