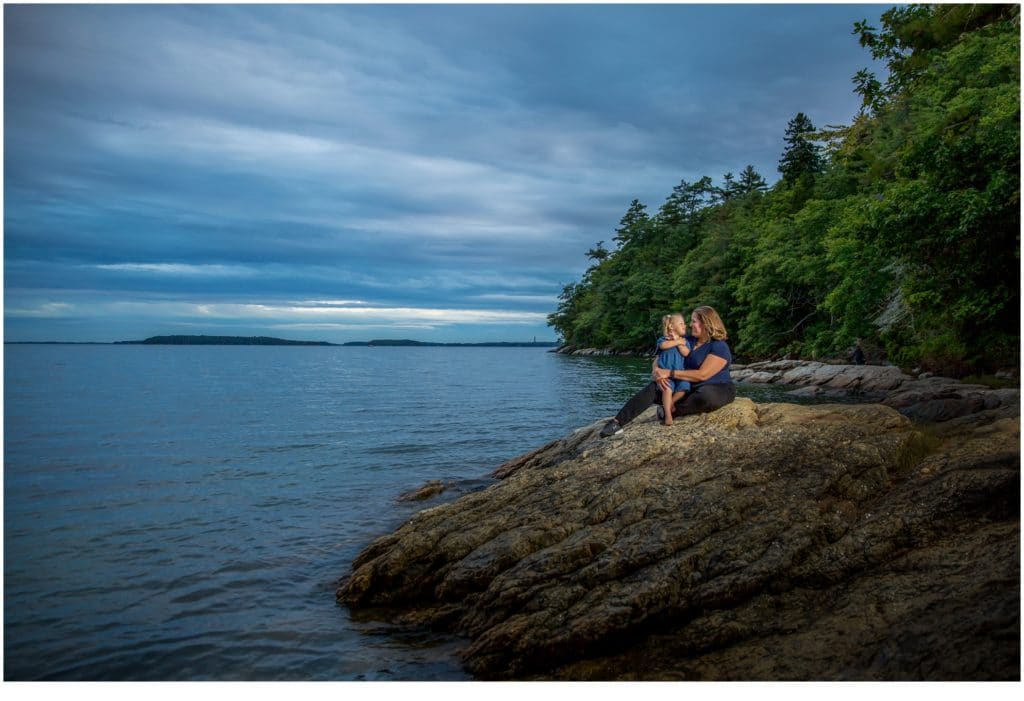 Kristen is a fellow photographer, and as always, when a photographer asks me to capture their family memories, I'm so very honored! I love these Mother-daughter photos!
Kristen a smart and vibrant single mother to an energetic and sassy little girl named Sage. Sage's blue eyes were almost the same color of her blue outfit, and her smile and laughter were contagious. The photos here are just a small selection that Kristen chose to order, and I like that she chose a range of visuals, from close-ups candid images, to a couple more dramatic photos as well. I always try and give a wide range of options from which to choose.
WOLFE'S NECK PARK
Wolfe's Neck Park in Freeport Maine is a perfect location for photos.  There are well-maintained wooded paths, small bridges that create great visual impact photographically, and of course, a rocky coast to explore that is a perfect representation of why Maine is considered so unique and beautiful. 
The only downfall is the gates to the park close promptly at sunset, so much like Cinderella's ball, you have to leave on time or risk the consequences. Luckily, I haven't been trapped there overnight yet!
It was such a fun day bouncing around with such a bubbly little girl, and talking shop with her momma.  I hope to see them again soon! Enjoy these Mother-Daughter photos.