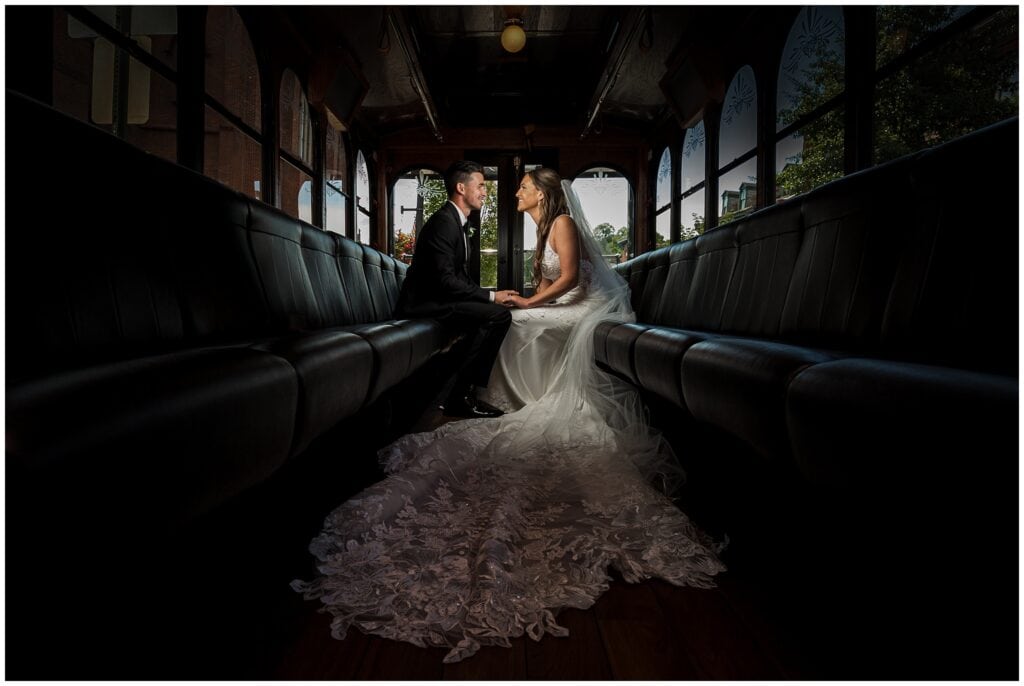 Marcelino and Katie are a super up-beat and fun couple to be around! You can't help but smile when you are in the same room as them. Their love for each other is radiant. I was looking forward to photographing their wedding at Excelsior in Reading, PA after having photographed Marc proposing to Katie at Spruce Point Inn in Boothbay Harbor, Maine.
Love Letters
I always love photographing the raw, intimate moments of a wedding that may go unnoticed otherwise. After Marc and Katie were dressed and ready to go, they each saved a few moment to sit down by themselves and read the letters they had written to each other prior to the service. It was a beautiful moment! It's always touching to watch a groom's eyes tear up when he reads these letters and feels so loved. Marc also gifted Katie a gorgeous ring and Katie gifted Marc a watch with their wedding date and "I love you!" engraved on the back. Before heading to the ceremony we made sure to take some "dramatic" photos of the bride and her bridesmaids, and the groom and his groomsmen.
The Venue
Excelsior was the perfect venue for a wedding! It was essentially a garden in the middle of the city… so unique. There was a mix of industrial and greenery everywhere. Every room made for great photo opportunities. Between the old bricks, walls replaced with greenery, and vines that draped across the ceiling, I was in awe the entire time as this place was a wedding photographers dream! They did such a nice job setting up for the event, everyone was super happy with them.
The Big Moment
Father Daniel Powell did an amazing job officiating the wedding. The Church was breathtakingly beautiful, with stained glass and gold features. Marc's mother pinned his boutonniere at the Church right before the wedding and Katie's dad proceeded to walk her down the aisle. The flowers attached to the benches matched Katie's bouquet perfectly and looked amazing as she made her way to Marc. This ceremony could not have been planned better, as everything went smoothly for the happy couple. After the two said their "I do's" in front of their loved ones we made our way outside of the Church to capture the family photos. Family is very important to Marc and Katie. The distance between the Church and Excelsior was walkable, so they arranged for their dog sitter to meet us in downtown Reading for a few special photos. They even had a floral wreath made for their pup to match Katie's bouquet. He's so handsome!
A Bubbly Reception
After the ceremony we made our way to the reception where there was a lot of dancing, drinking, eating of cake and…. bubbles! This was a cool idea by Marc and Katie that made for some awesome photos. They also had a live band perform, Saved by the 90s, which was a fan favorite! From the first song to the last, the dance floor had an incredible amount of energy. This was one of the first weddings I've heard a band play primarily 90s alternative rock music. It was THE BEST!! I highly recommend this band.
I thank Marc and Katie for allowing me to photograph their engagement and wedding! I always love doing destination wedding photos and traveling outside of Maine! I wish them love and happiness in their new life together.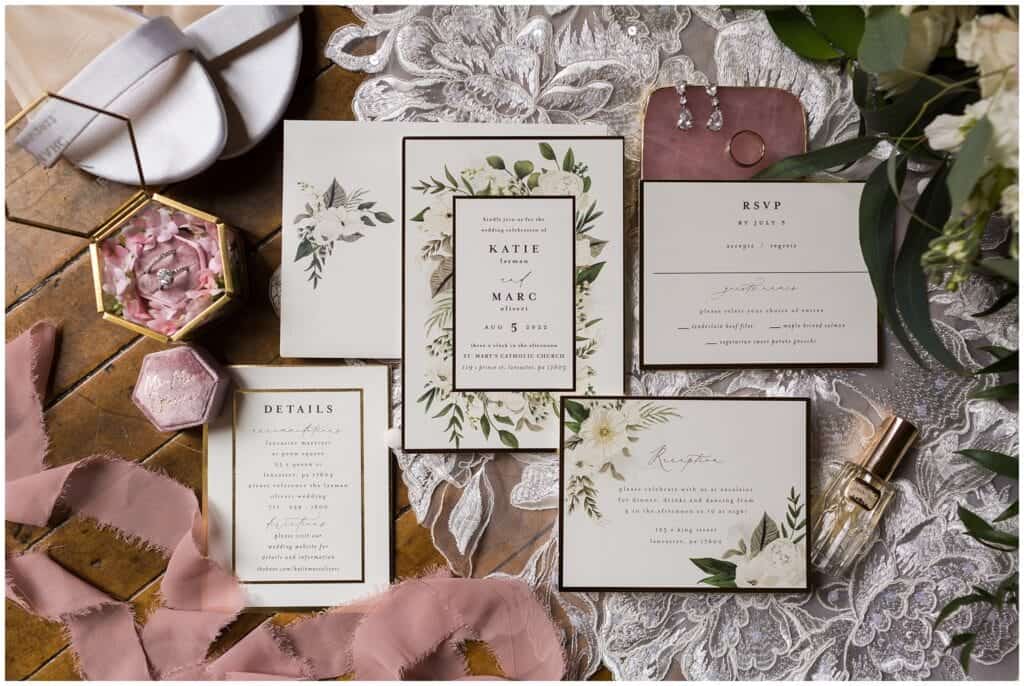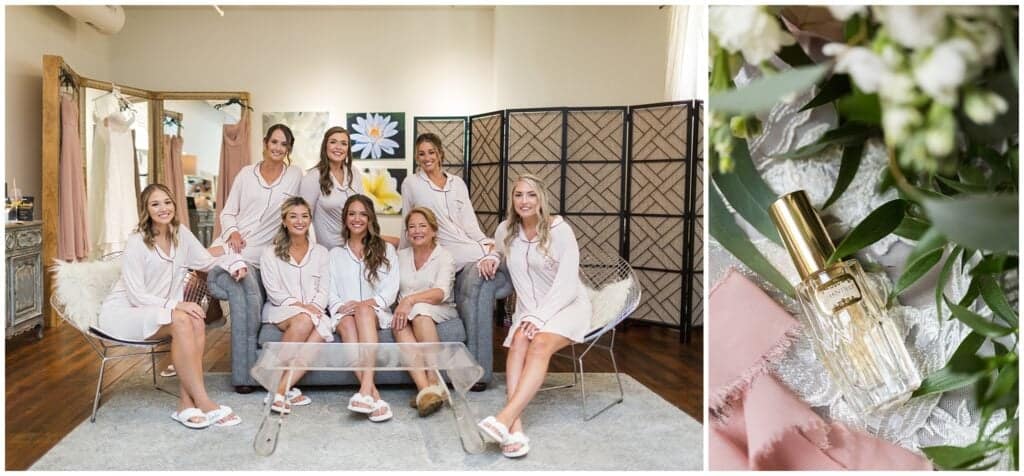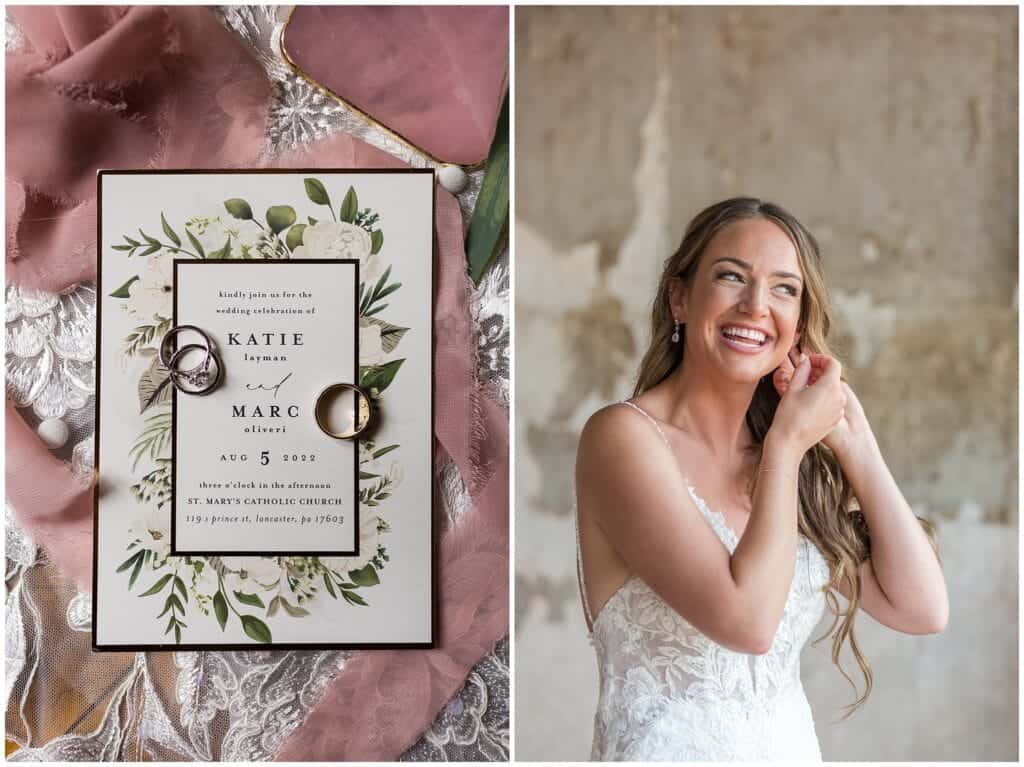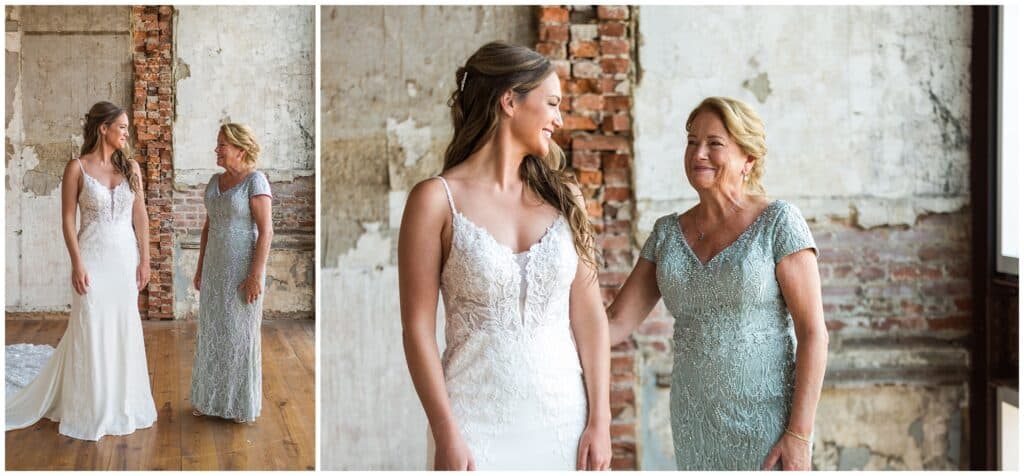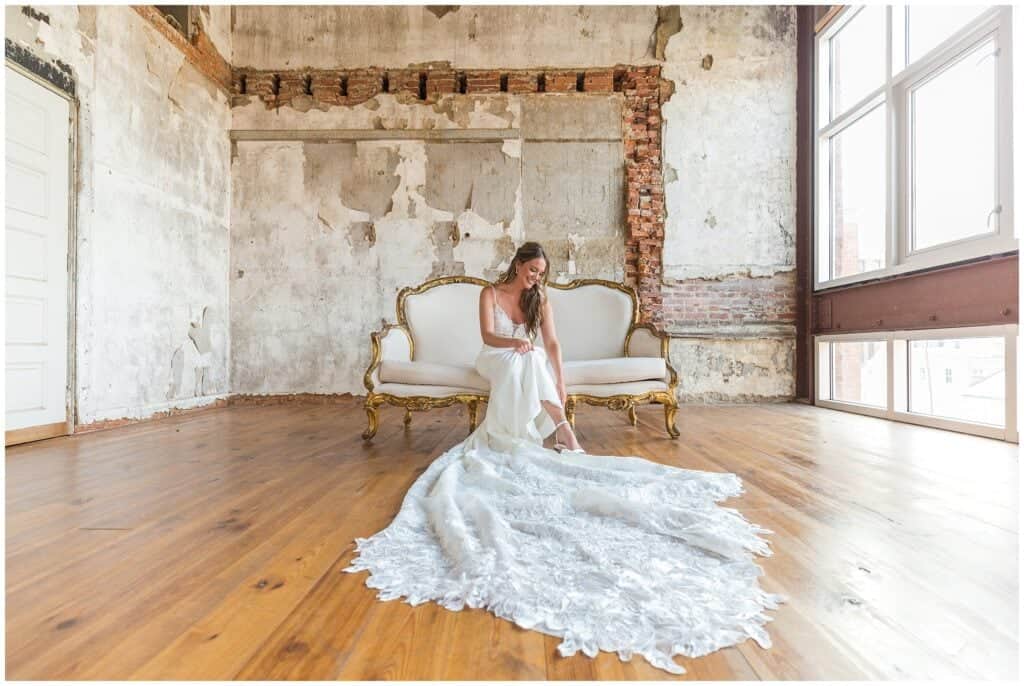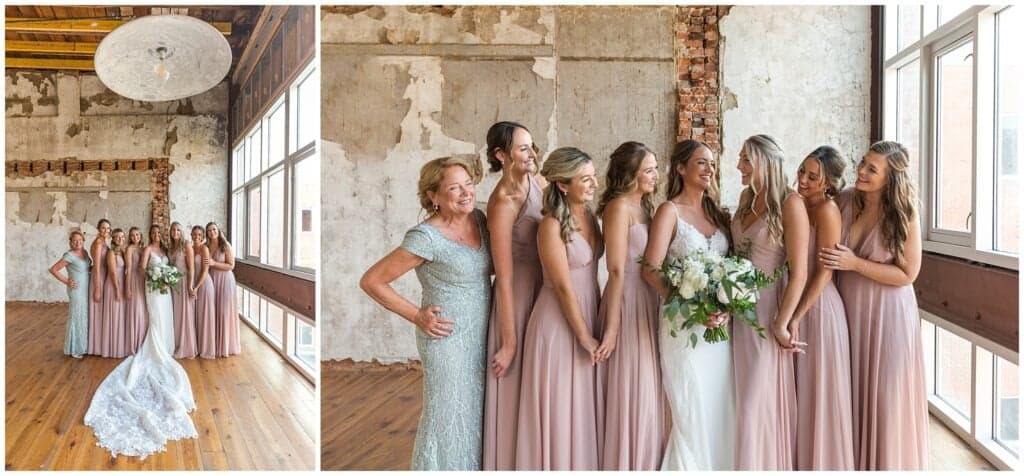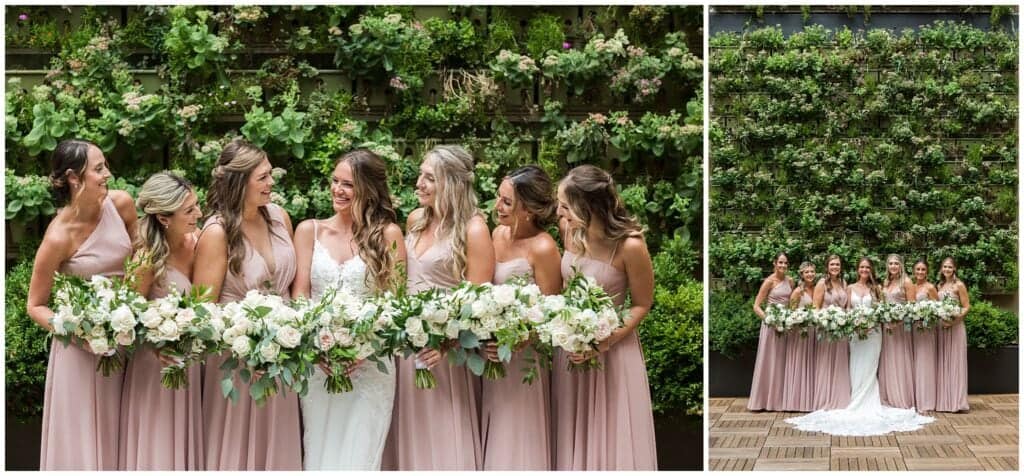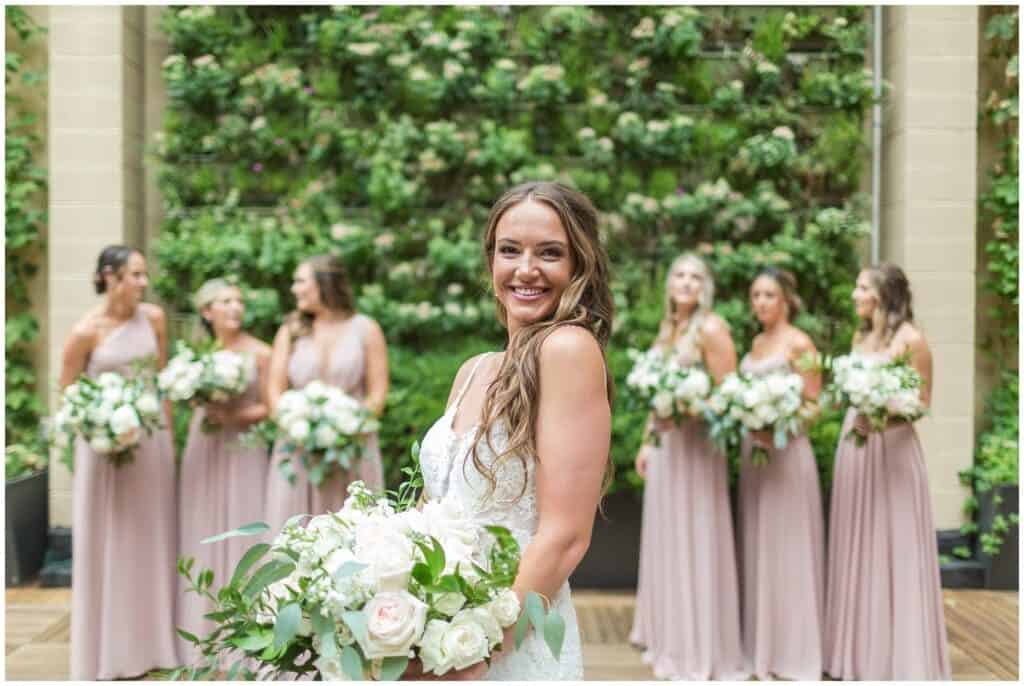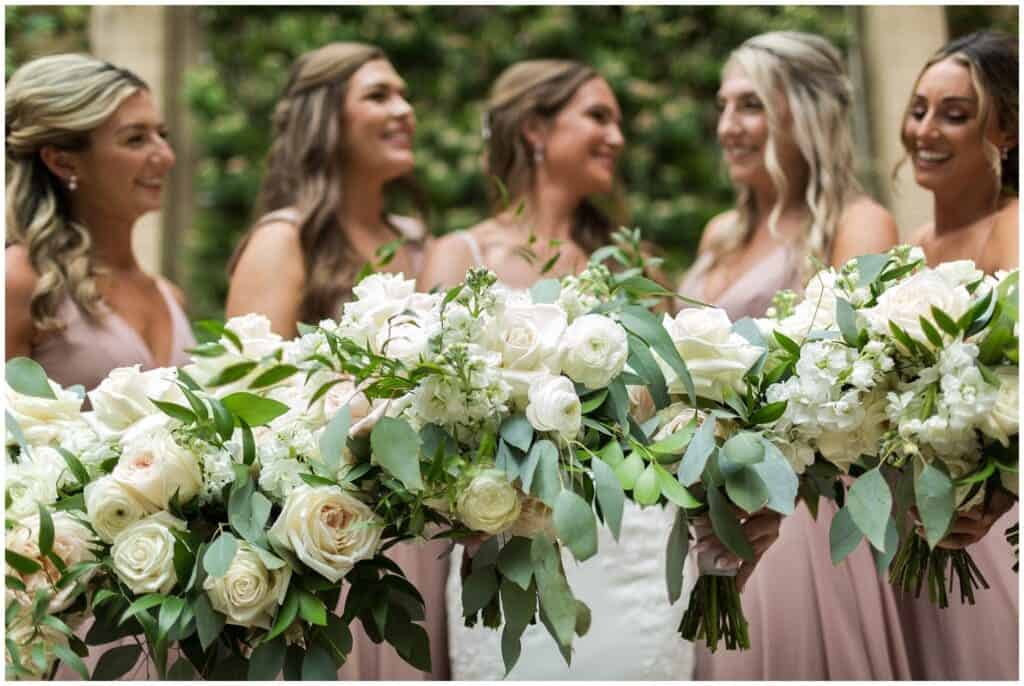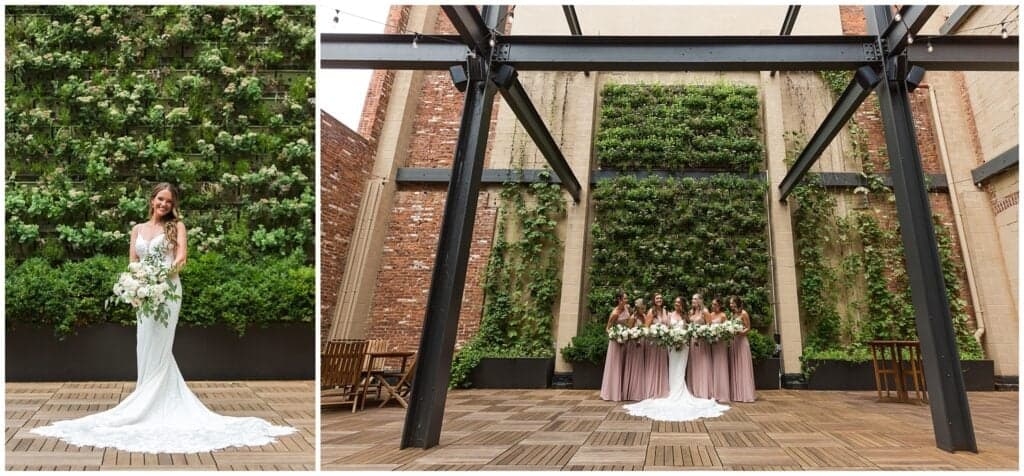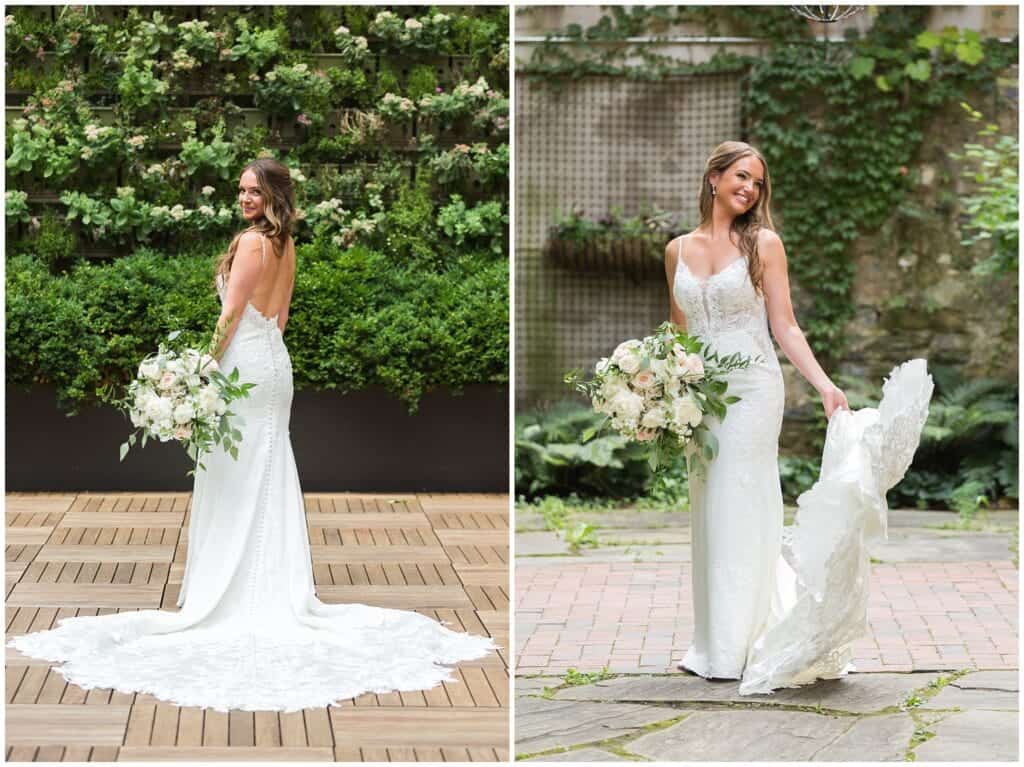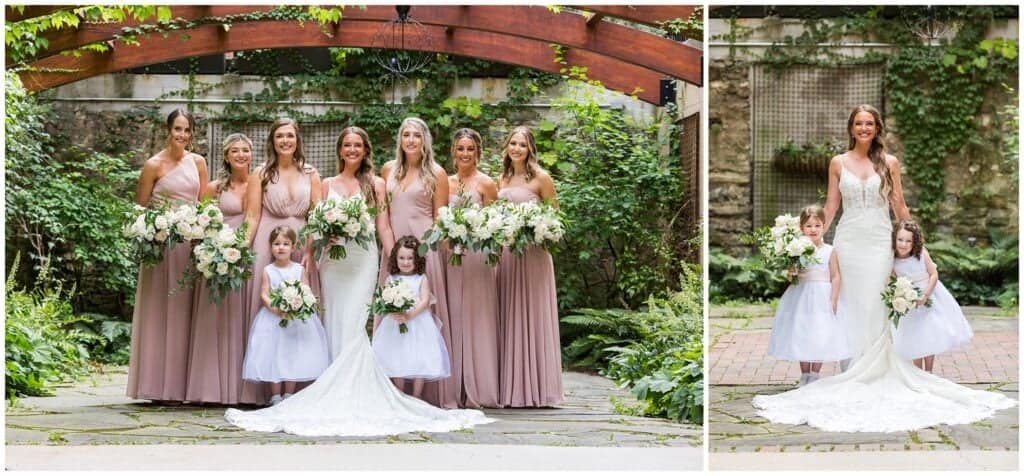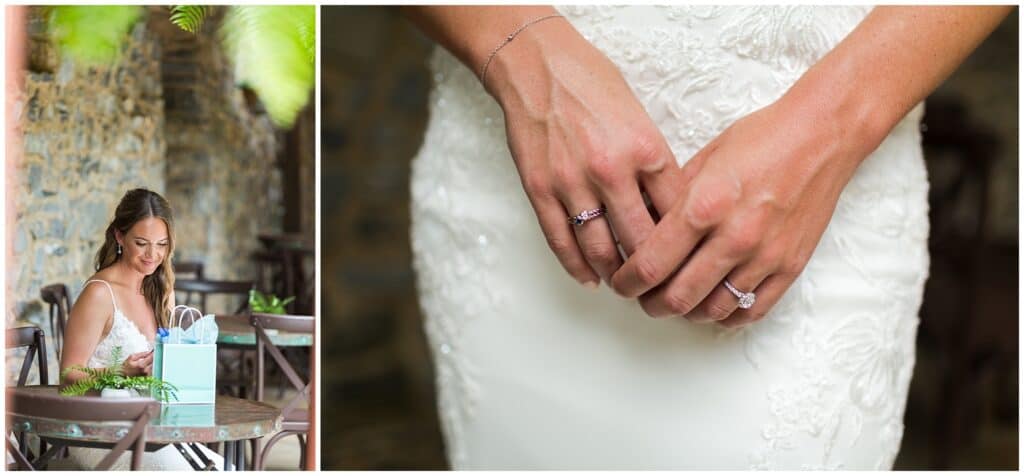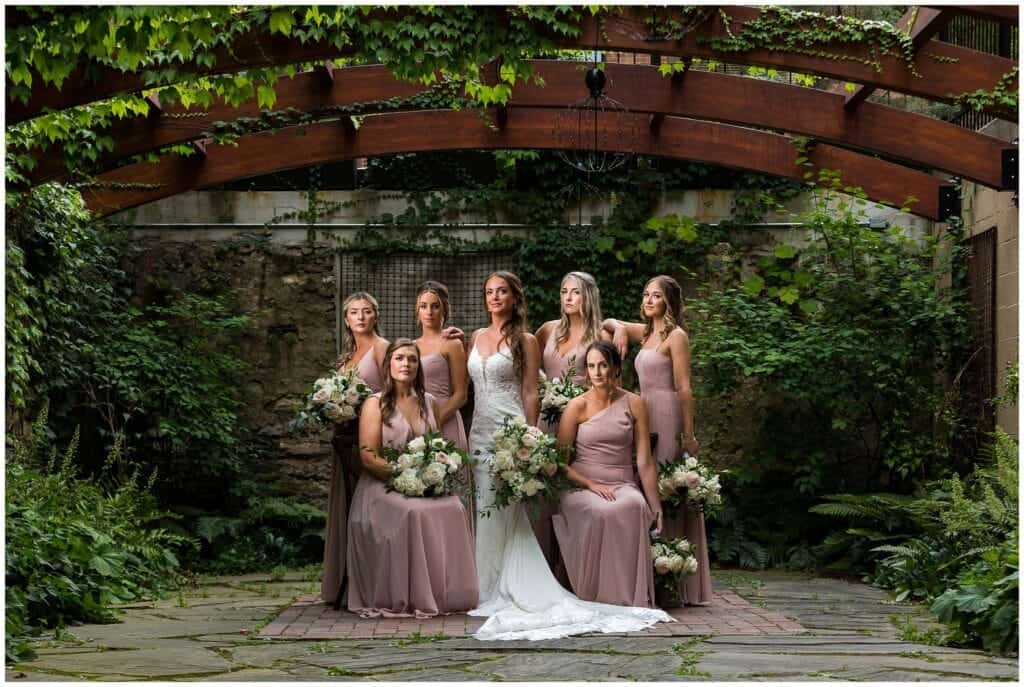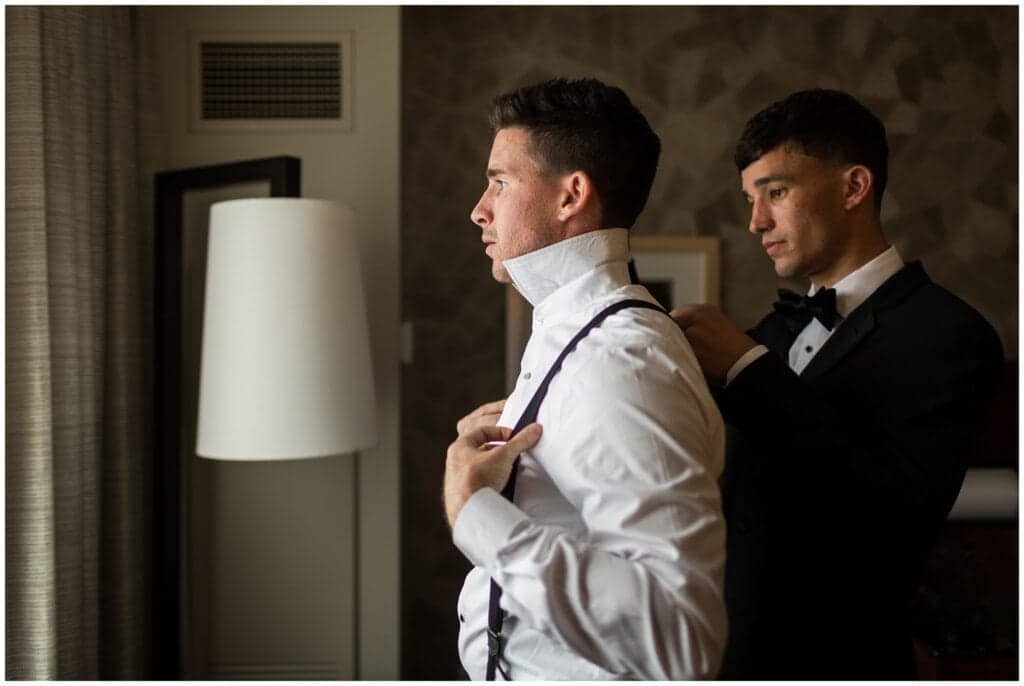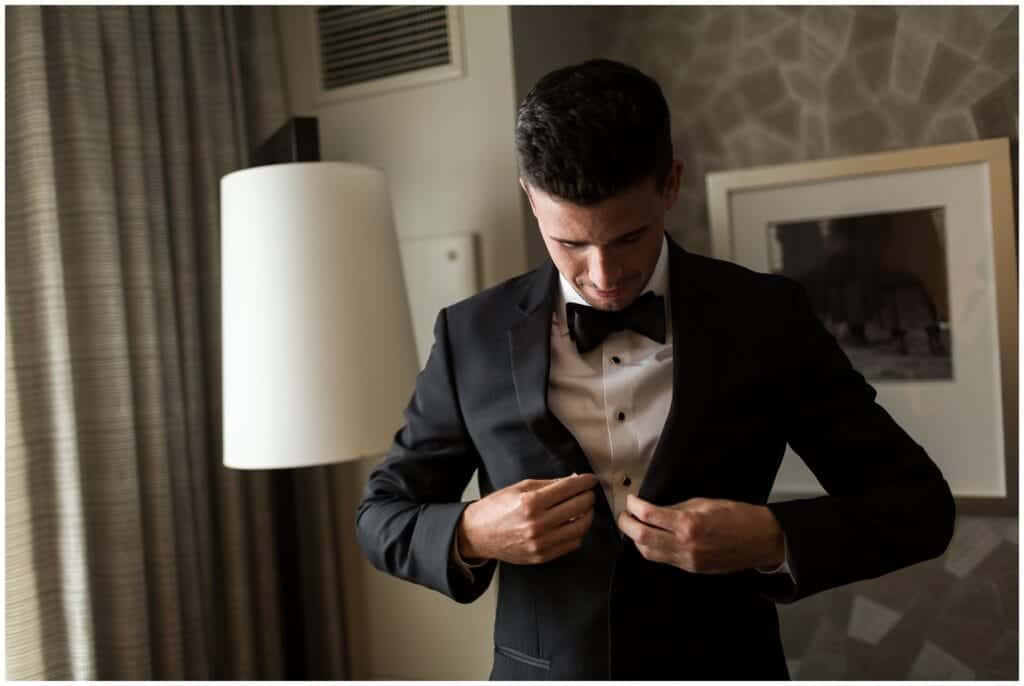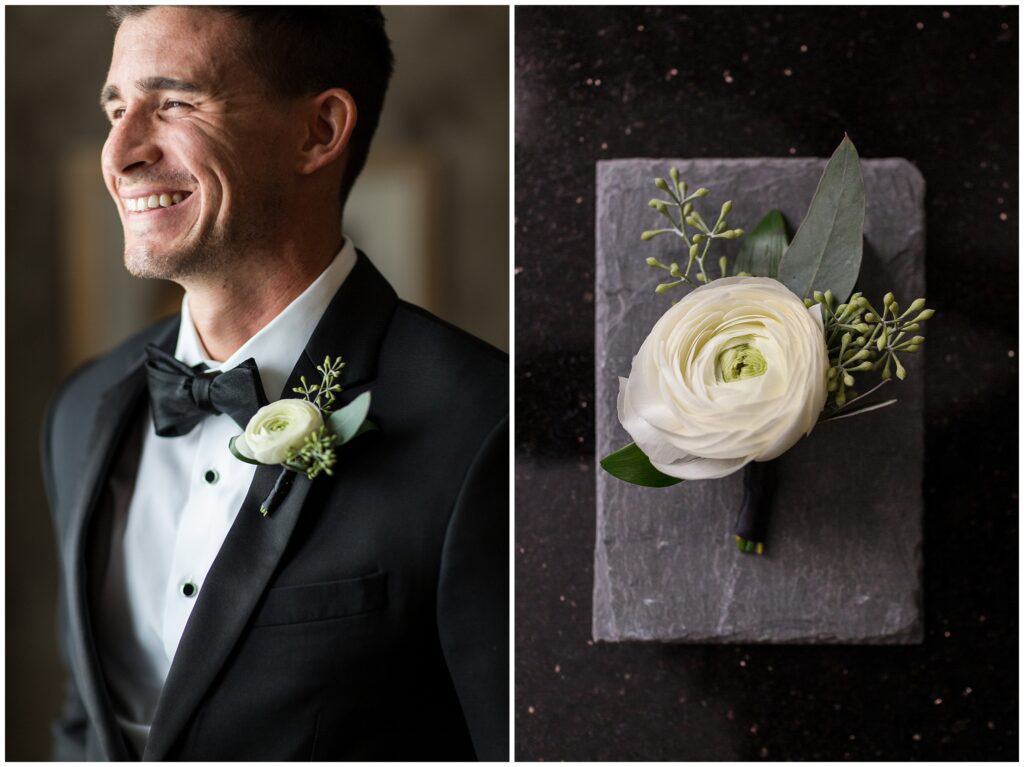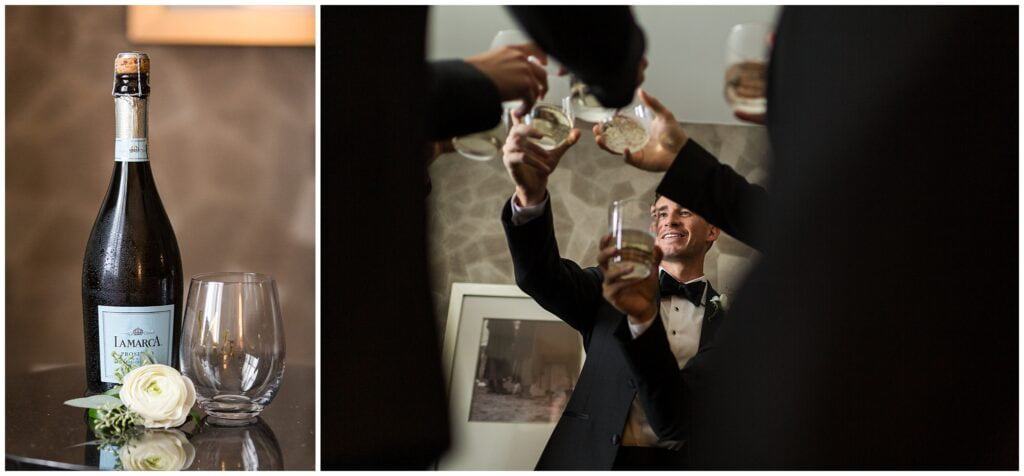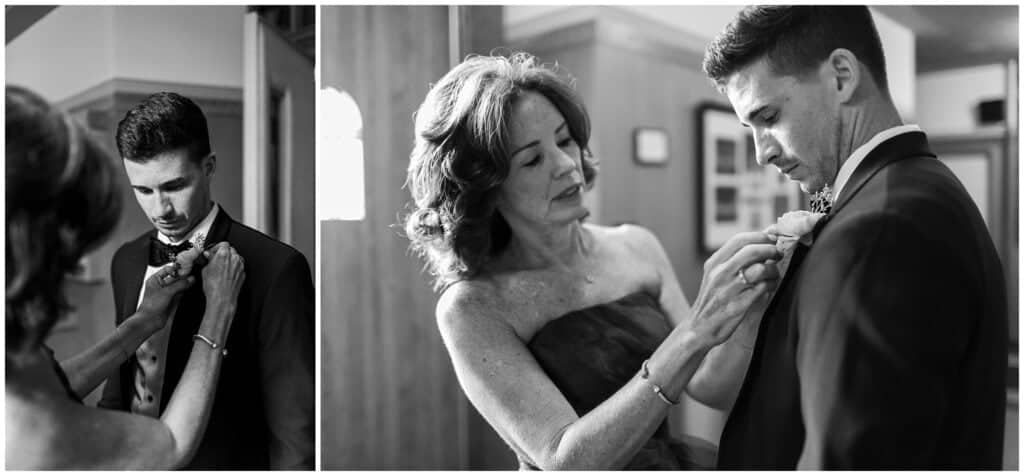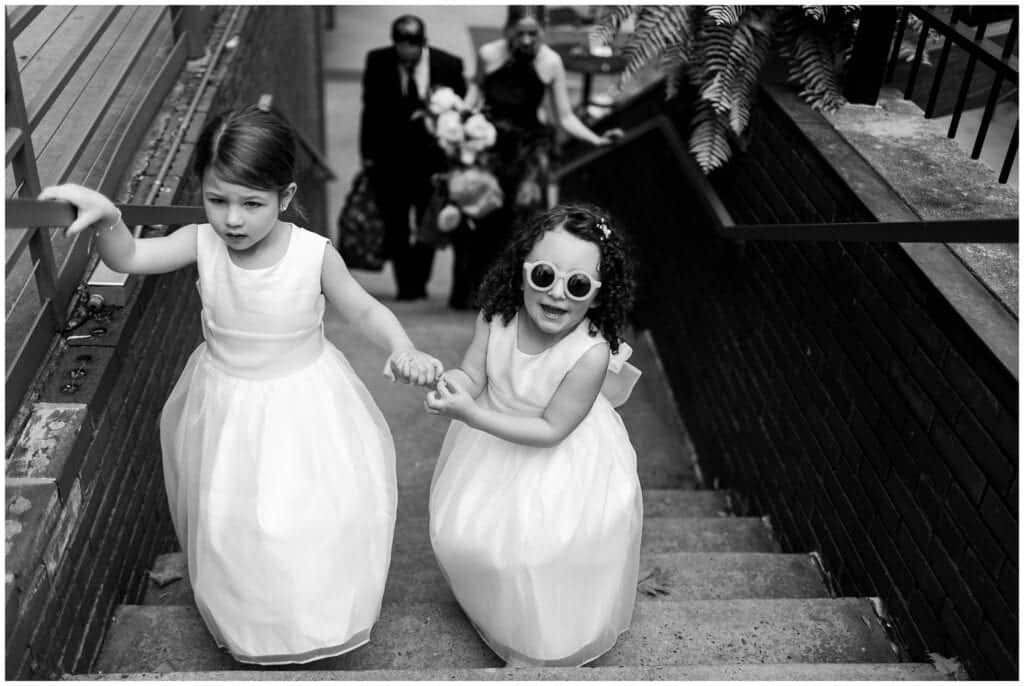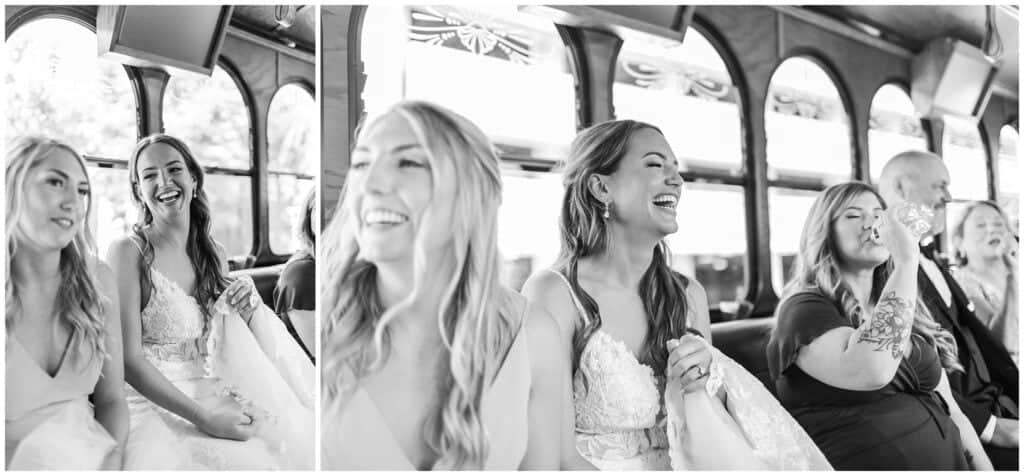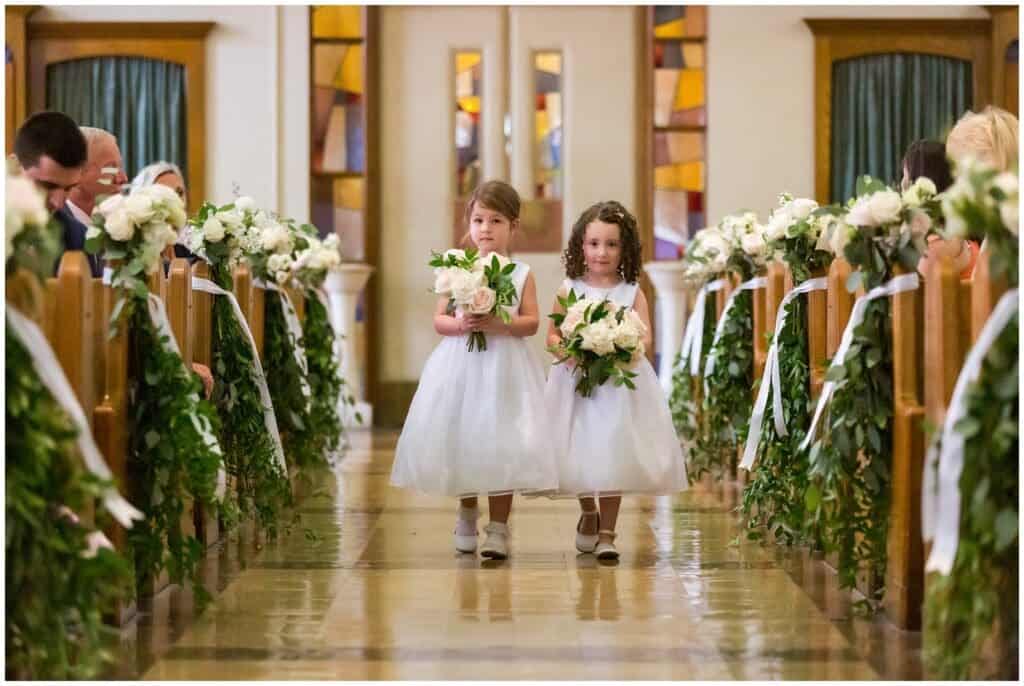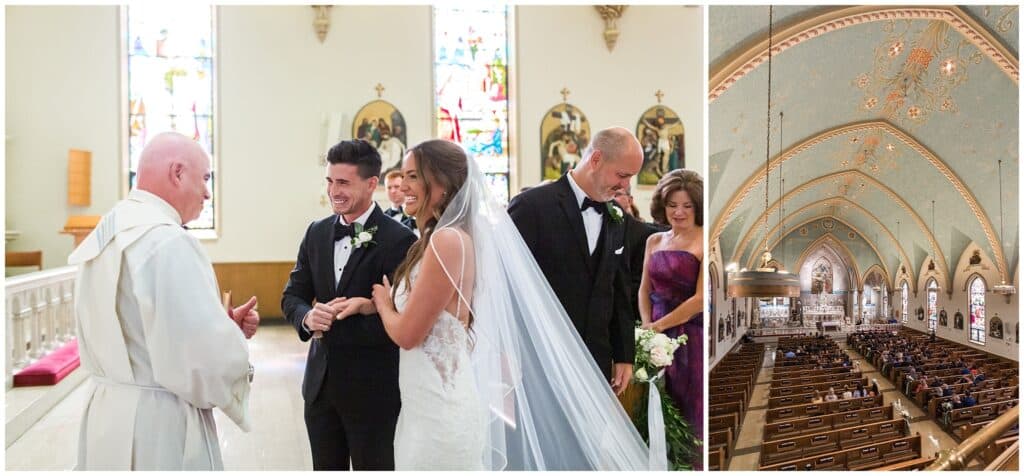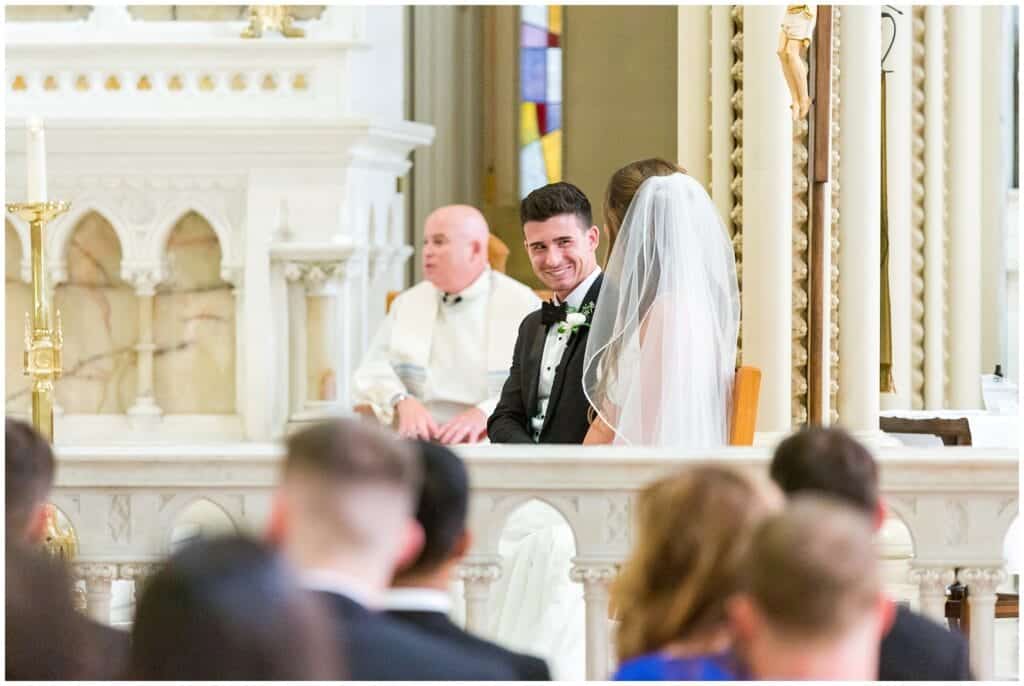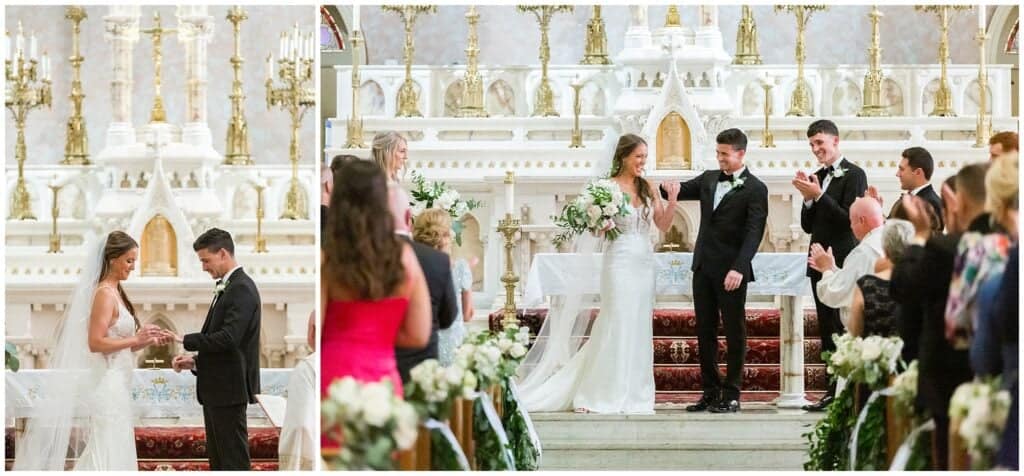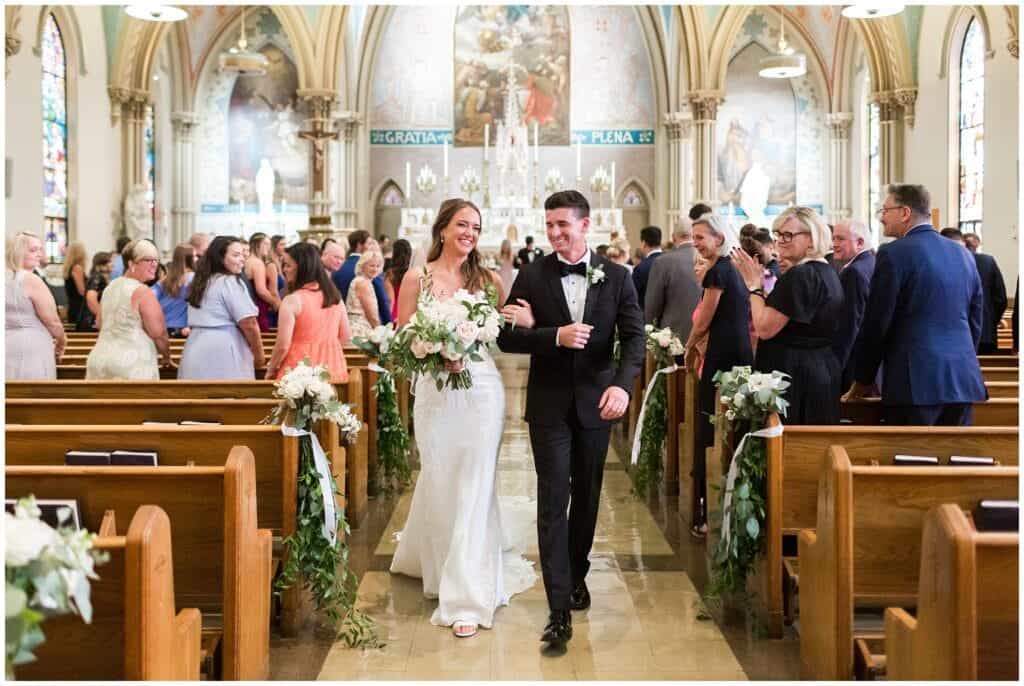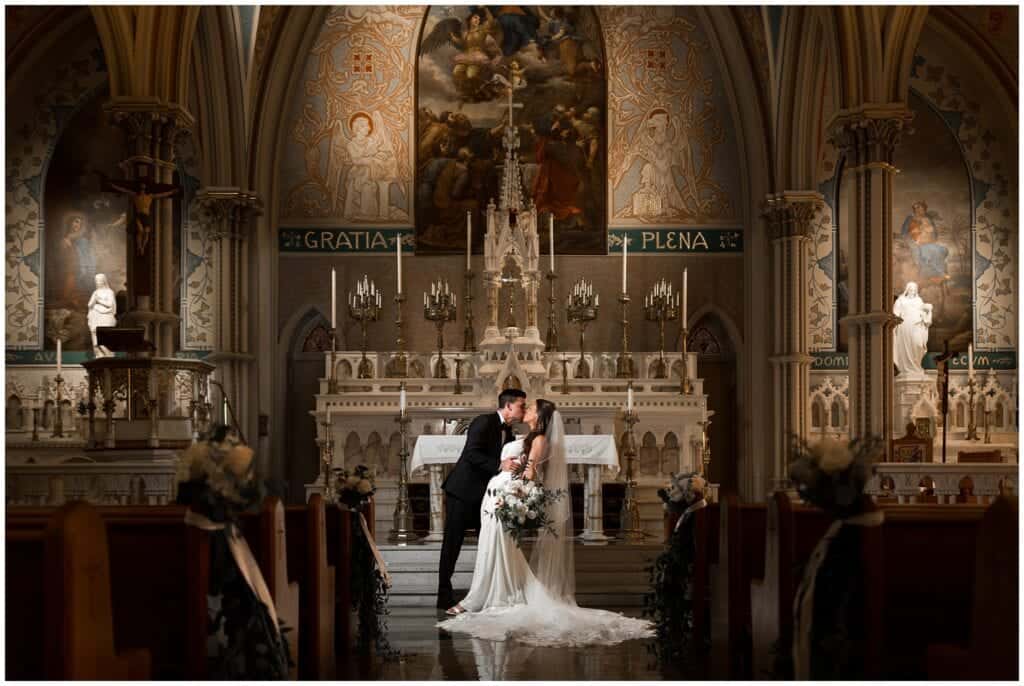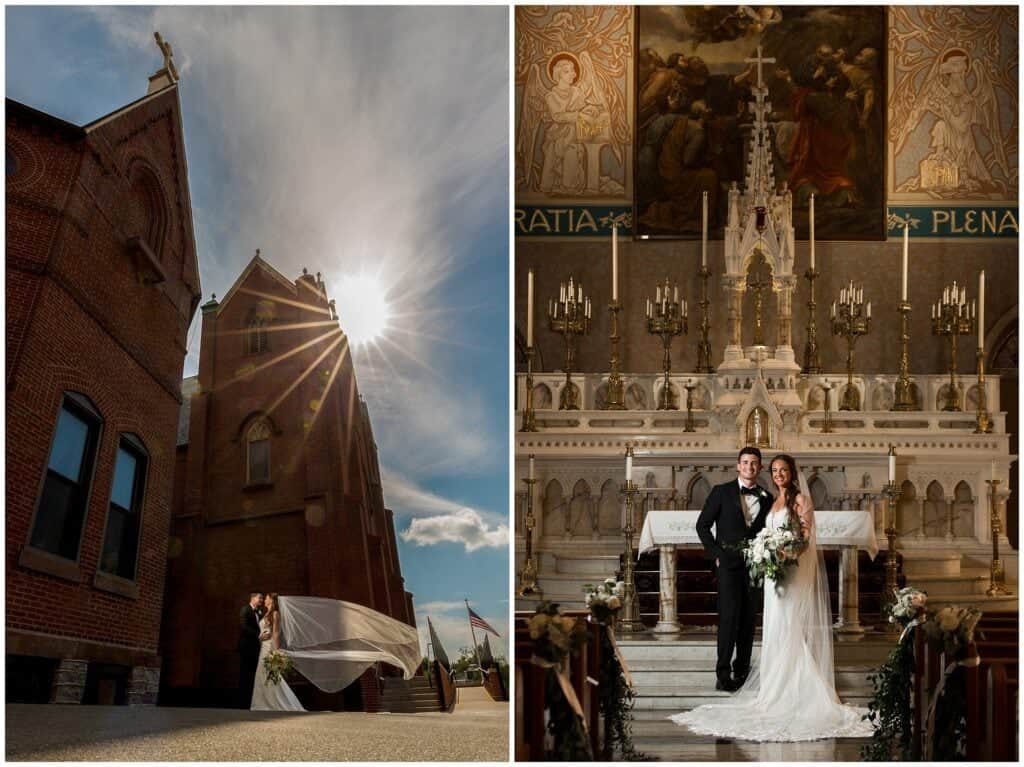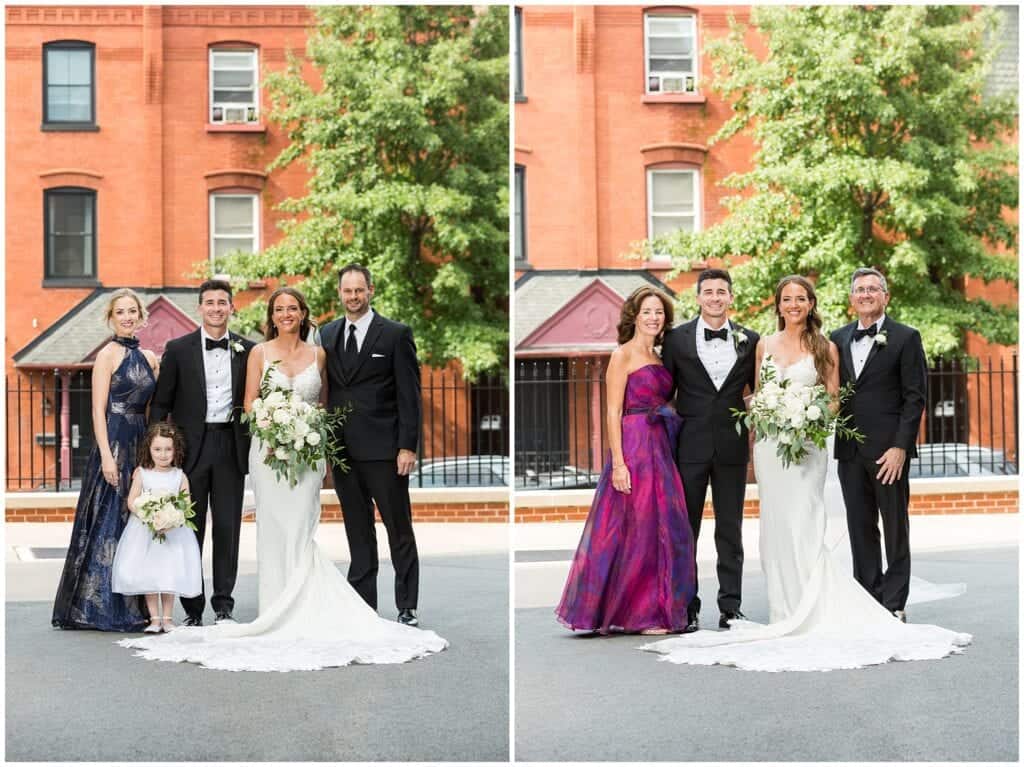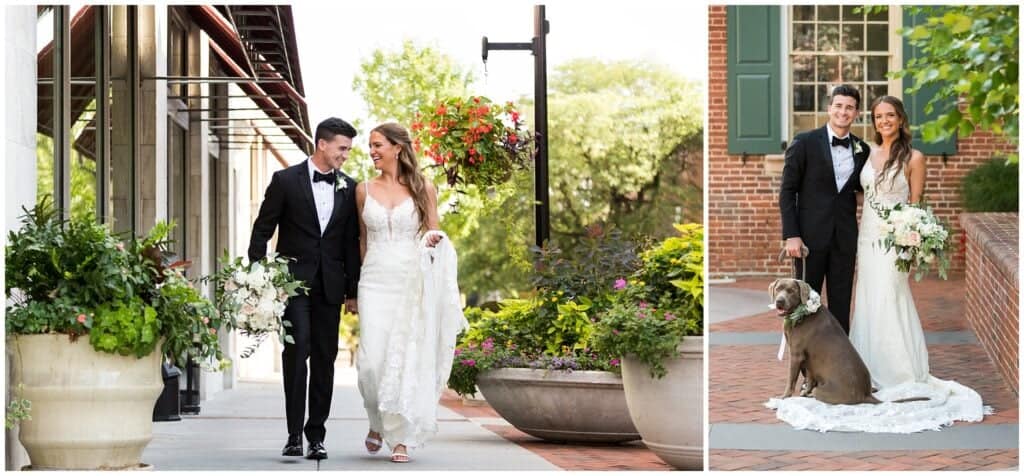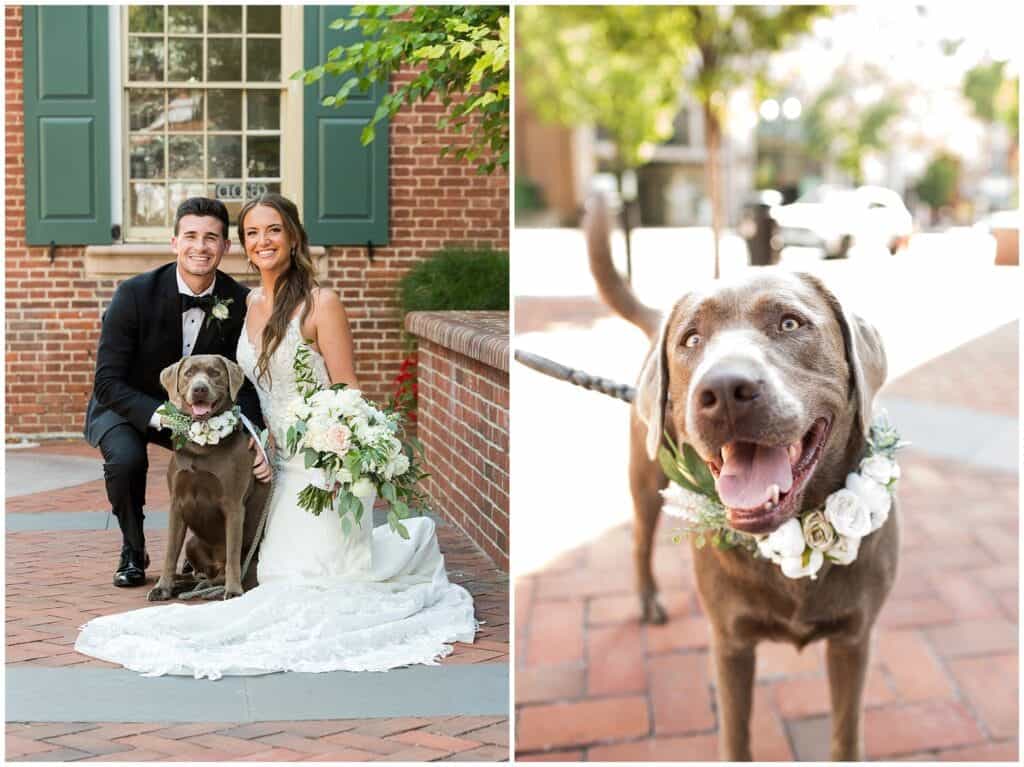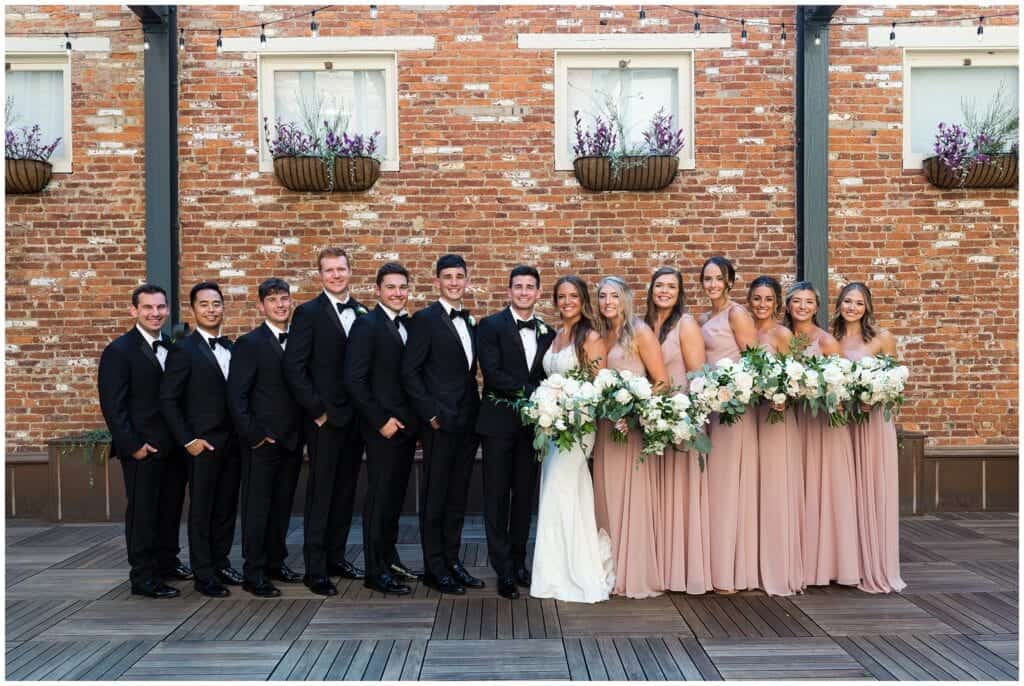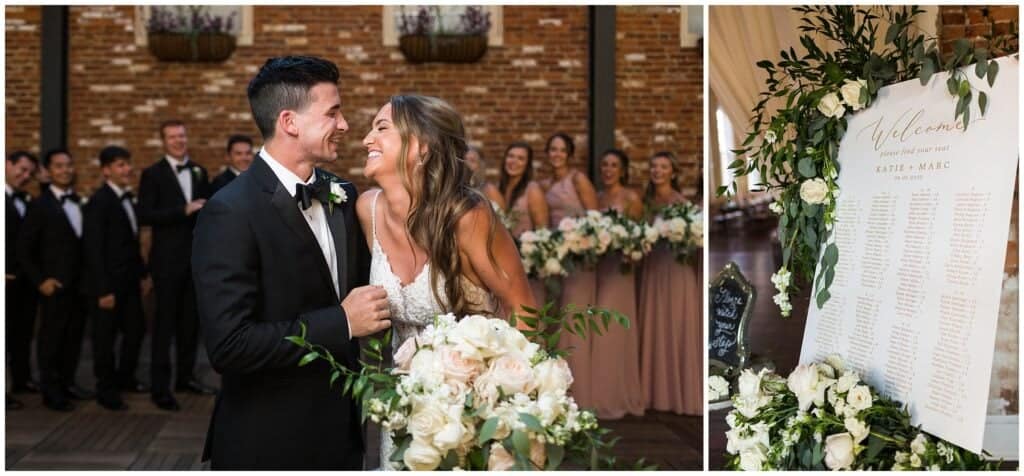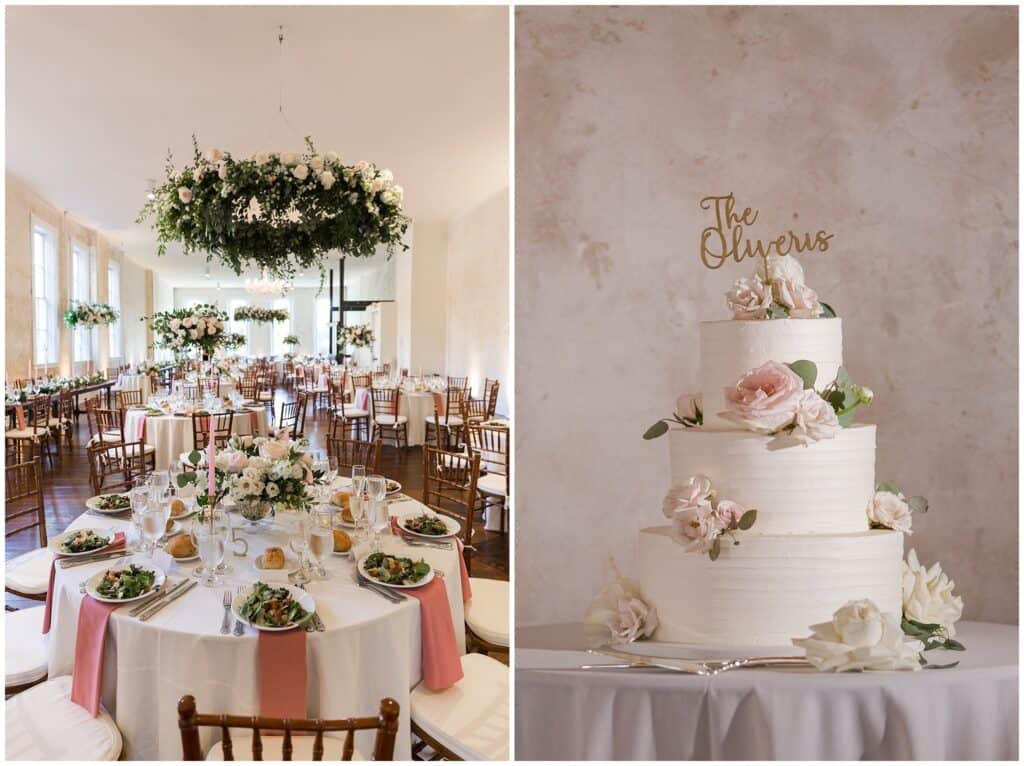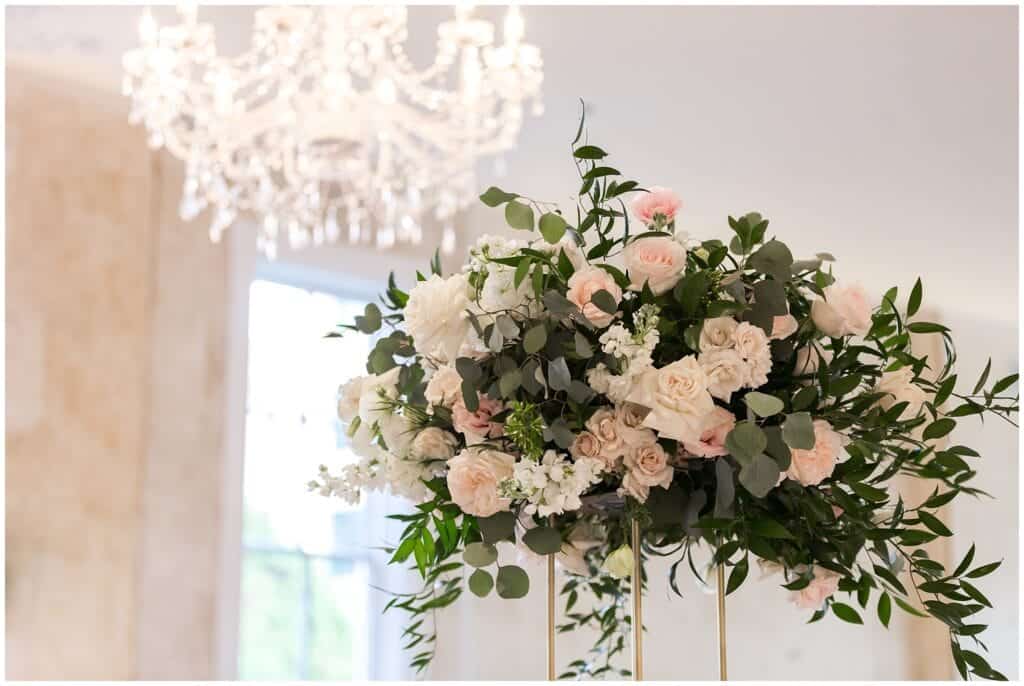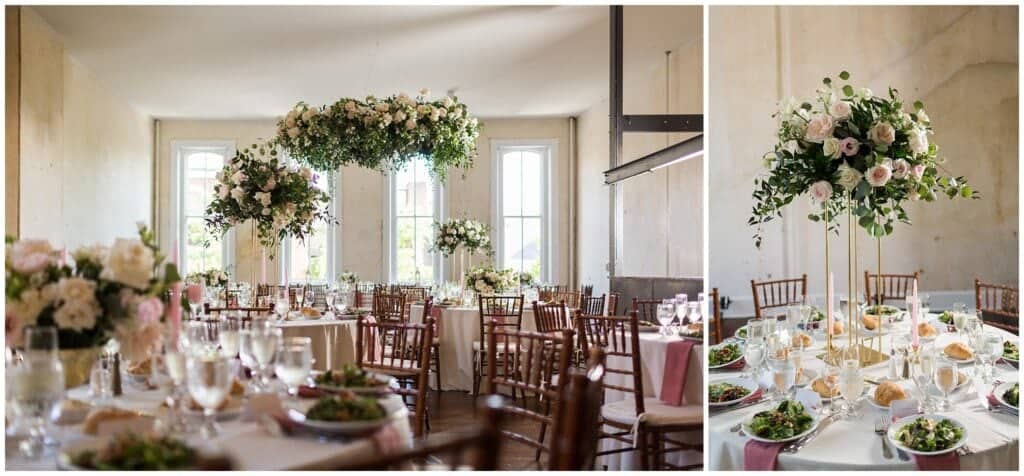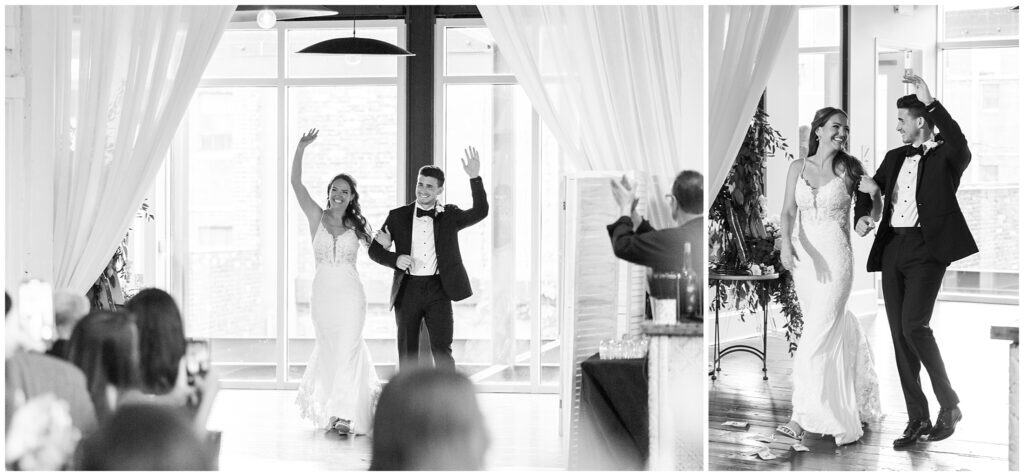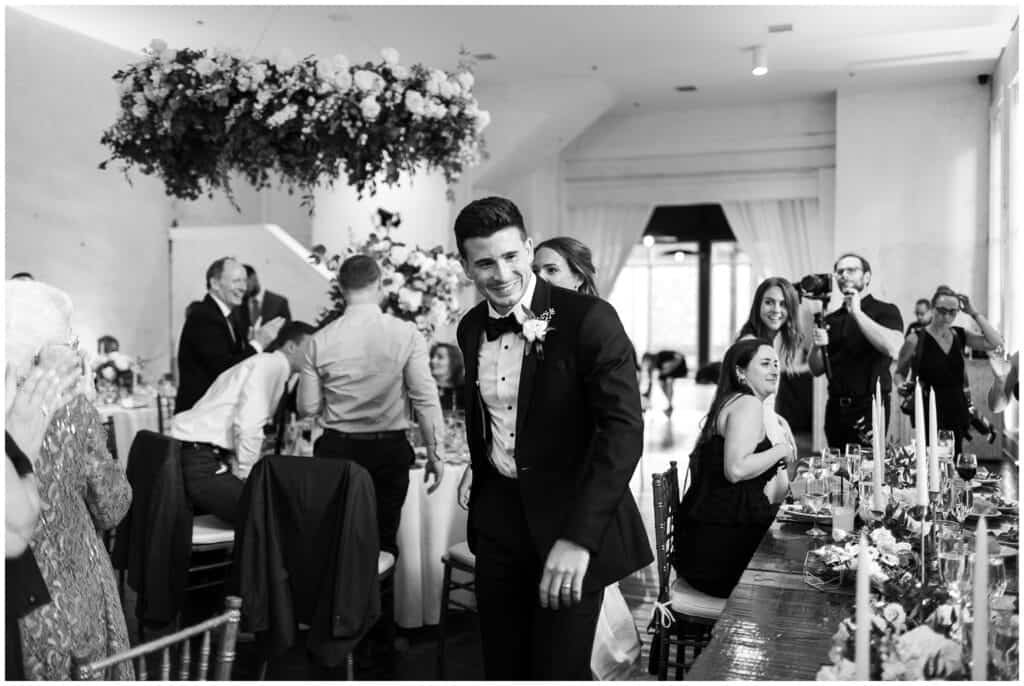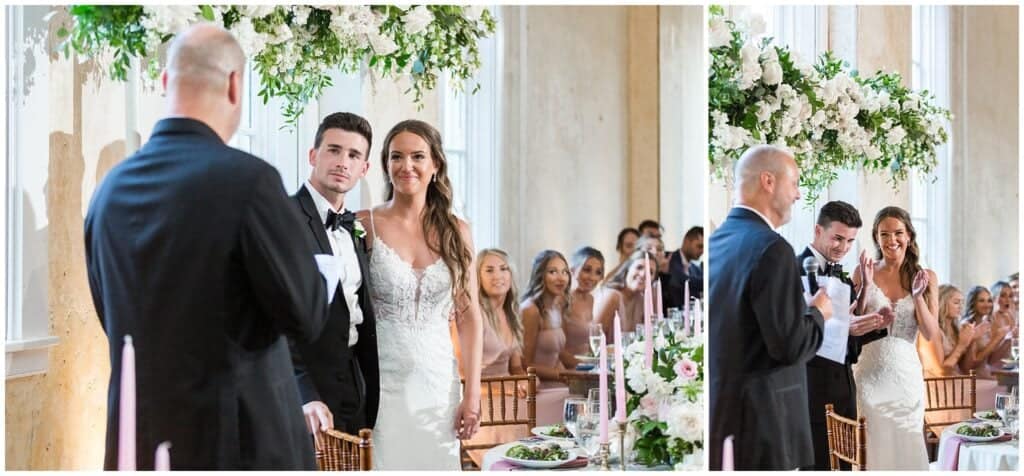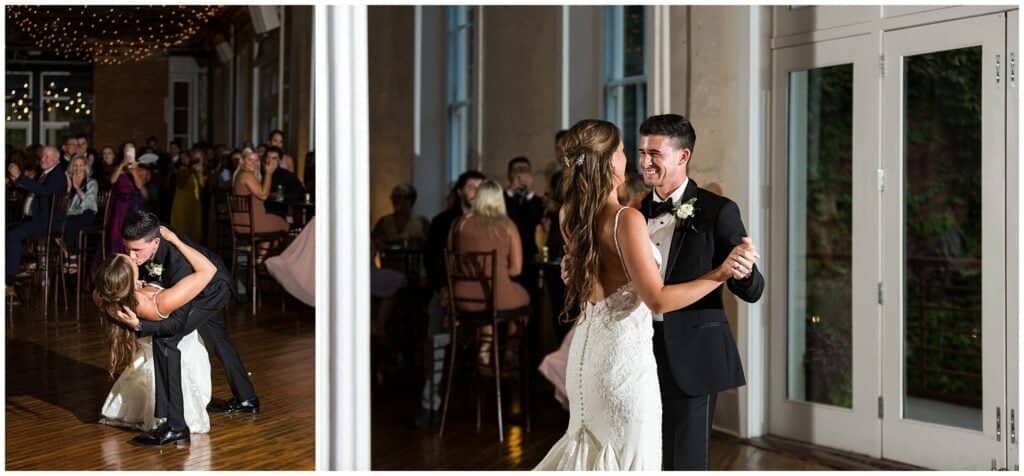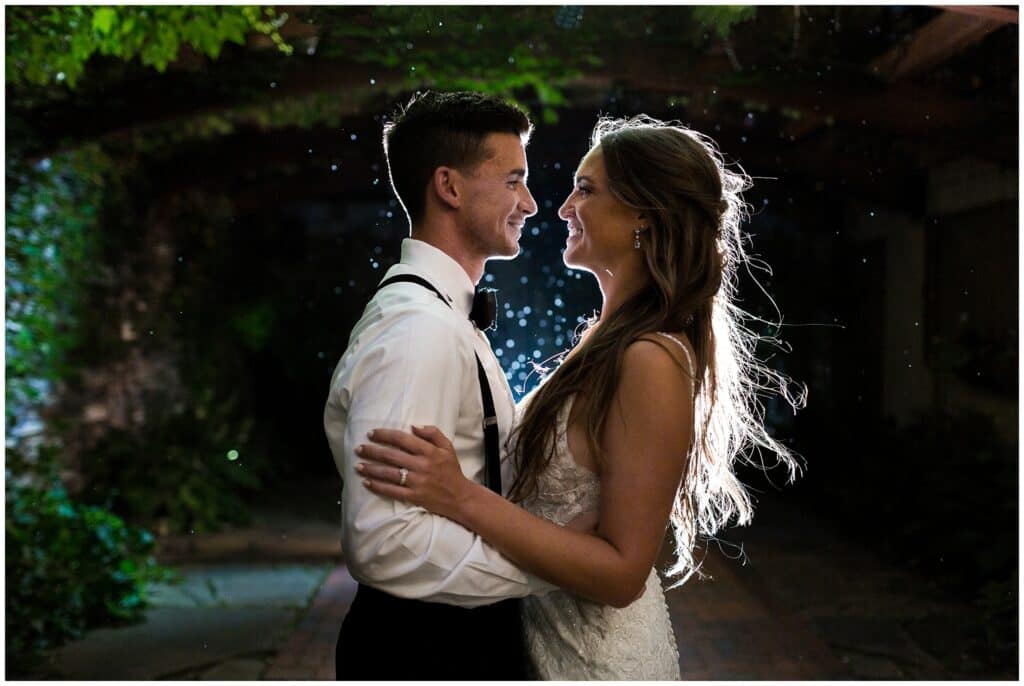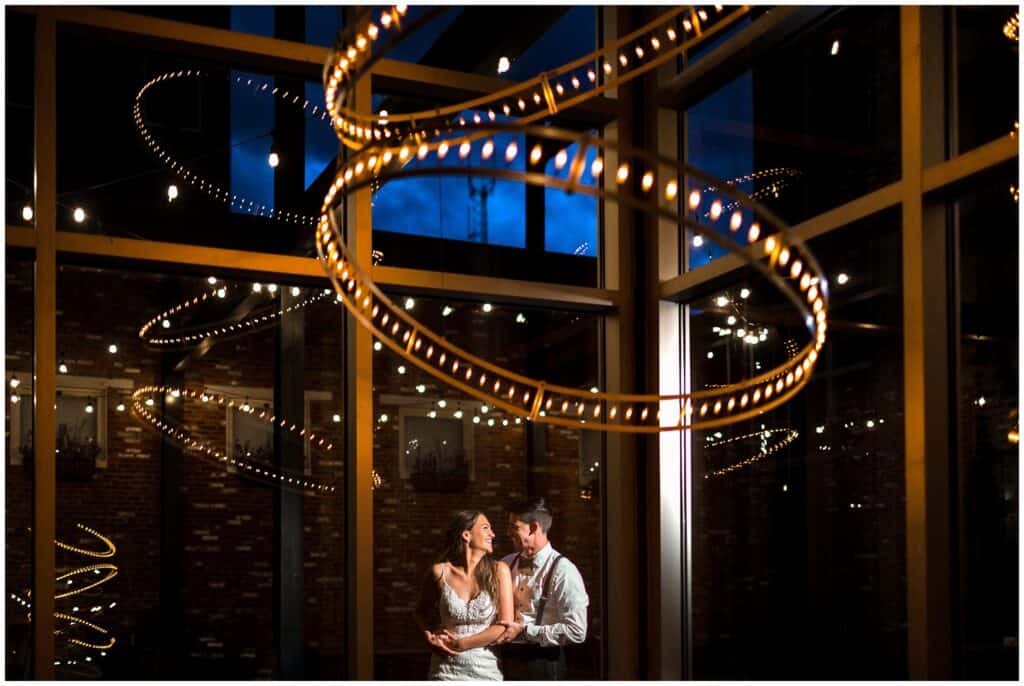 Vendors List