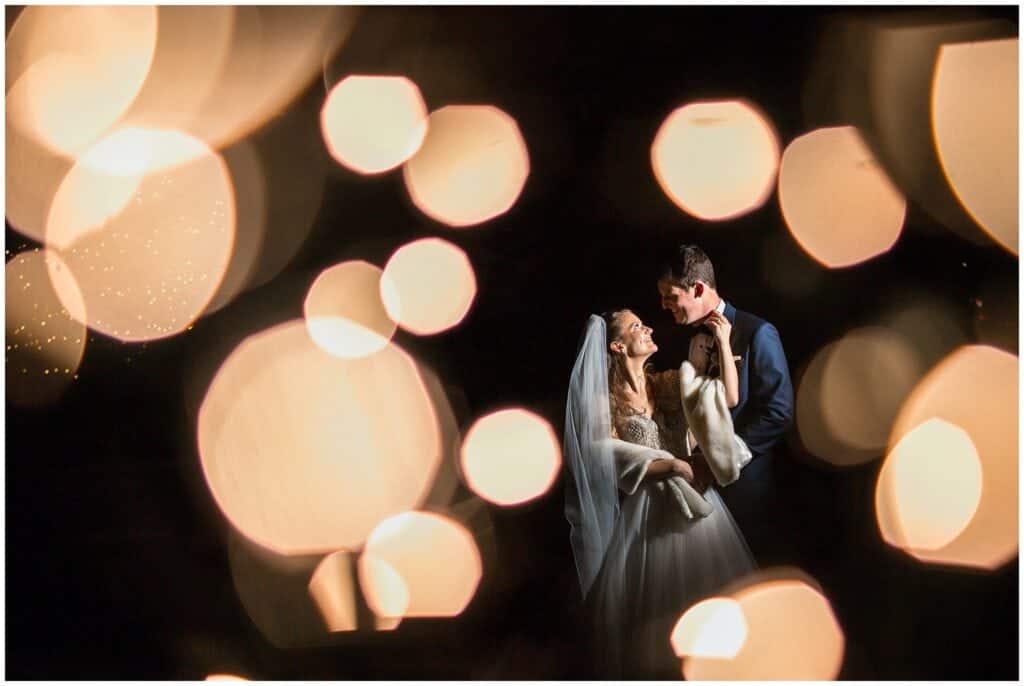 Julie and Patrick's New Years Eve wedding was a night to remember! Their reception at Mariner's Hall in Portland, Maine transformed into a sparkling wonderland with glittering lights and elegant decor that perfectly matched the couple's theme of sparkle and twinkly lights. The champagne wall was a guest favorite! Julie and Patrick's friends and family could help themselves to a glass of bubbly while admiring the beautiful room. It was a truly magical setting for Julie and Patrick's special day and the perfect way to ring in the new year!
St. Peter Parish Ceremony
The couple tied the knot in a beautiful Catholic ceremony at St. Peter Parish in Portland, Maine and was married by Father Bob Pecoraro. The bride looked stunning in her gorgeous, sparkly gown, and the groom looked dapper in his suit. The church's timeless beauty and the array of poinsettias provided the perfect setting for the couple's photographs. The ceremony was a beautiful start to their new life together, and it was clear to everyone in attendance how much their energy filled the room. It was an honor to capture such a special moment in their lives.
The Small Details
Julie and Patrick's attention to detail was evident throughout their wedding day, with every aspect carefully thought out and executed to perfection. To begin, they had their invitations and menu hand-painted by a talented artist. Instead of using normal table numbers, they incorporated clocks with each table being represented with a different hour counting down to midnight. The clock set to midnight was at the head table, to signify the new year and the beginning of Julie and Patrick's new life together! Every detail was a reflection of the couple's personality and style, and it was clear that they had poured their hearts into making their day truly special.
A Happy Ending
One of the most memorable moments of the night was during Julie's dad's speech at the reception, held at Mariner's Hall in Portland, Maine. He talked about how heartbroken she was as a young lady after her first big breakup and how he tried to tell her that someone better would come along… (of course he was right!) The entire room broke out singing "The First Cut is the Deepest" because it was the song Julie listened to over and over when she was sad over her first relationship ending. Patrick picked up one of the (faux) candles and started waving it around like he was at a concert. It was absolutely awesome and a testament to the fun and lively spirit of the evening. From there, Julie, Patrick, and their loved ones danced the night away to the awesome band!
Champagne Pop
As the night concluded and the new year began, Julie and Patrick went outside and did a champagne pop to end their photos for the evening as barhopping New Years Eve celebrators cheered them on from the sidewalks. We stopped at City Hall in Portland for their wedding party photos and photos alone, and I loved being able to get creative with off-camera flash to create something truly unique. It was a fitting end to an incredible night and a perfect start to their new life together.
Who doesn't love a New Years Eve wedding?! I had so much fun capturing Julie and Patrick's special day. I wish them a beautiful life together!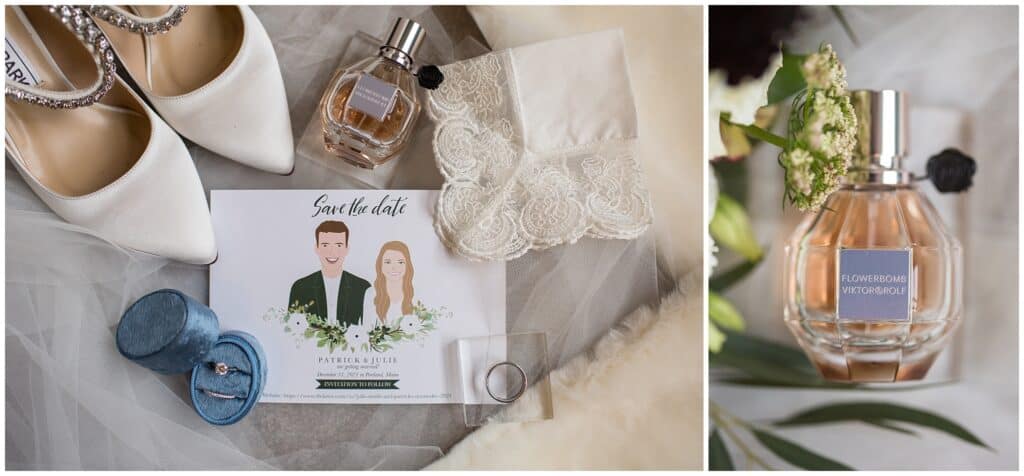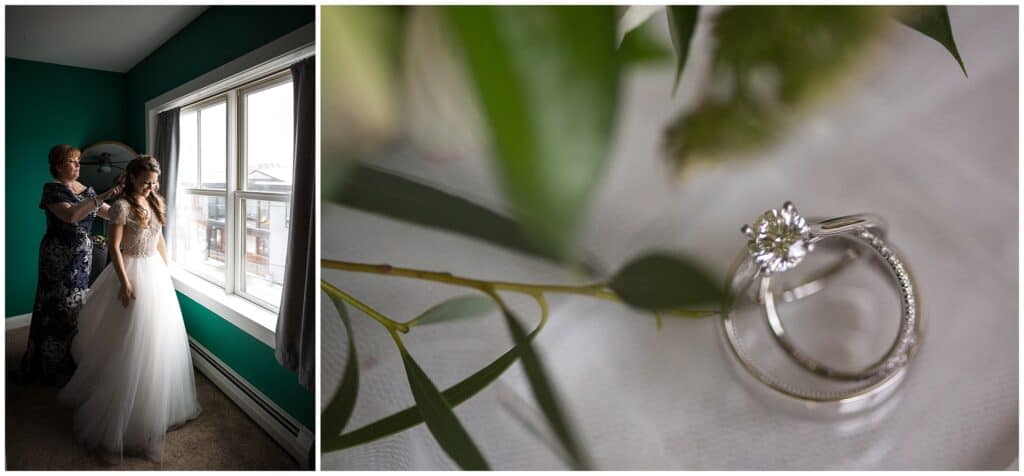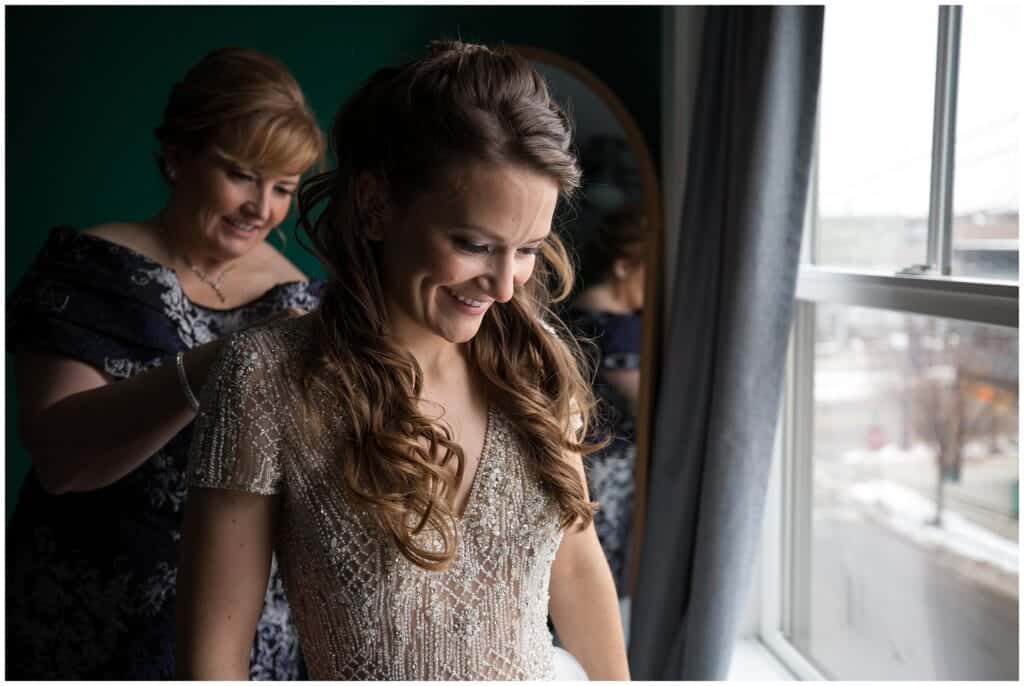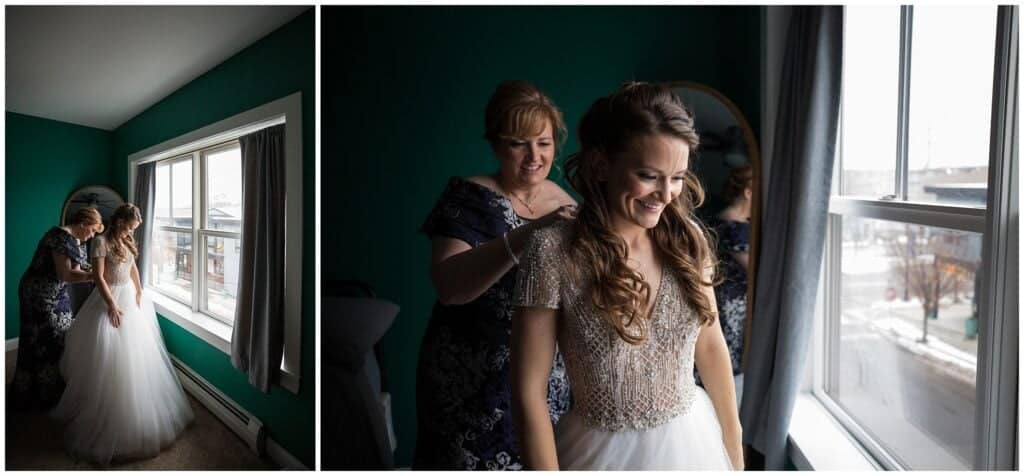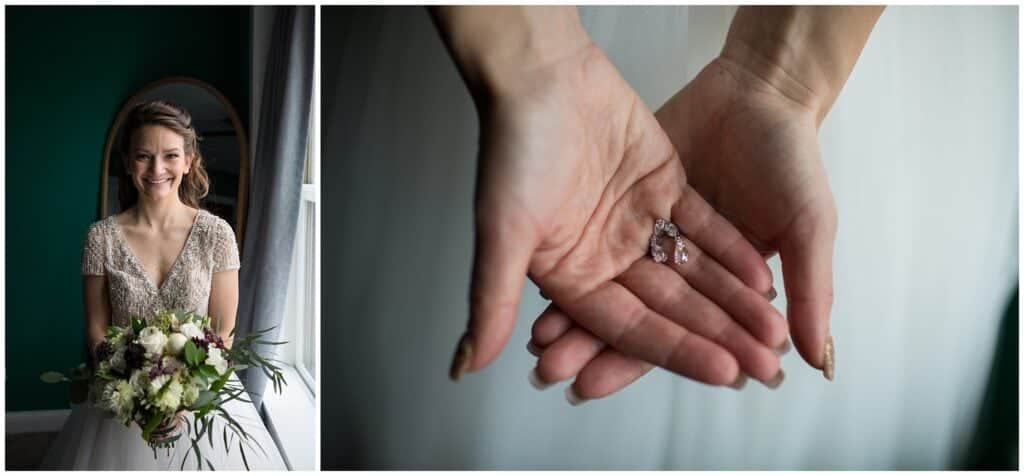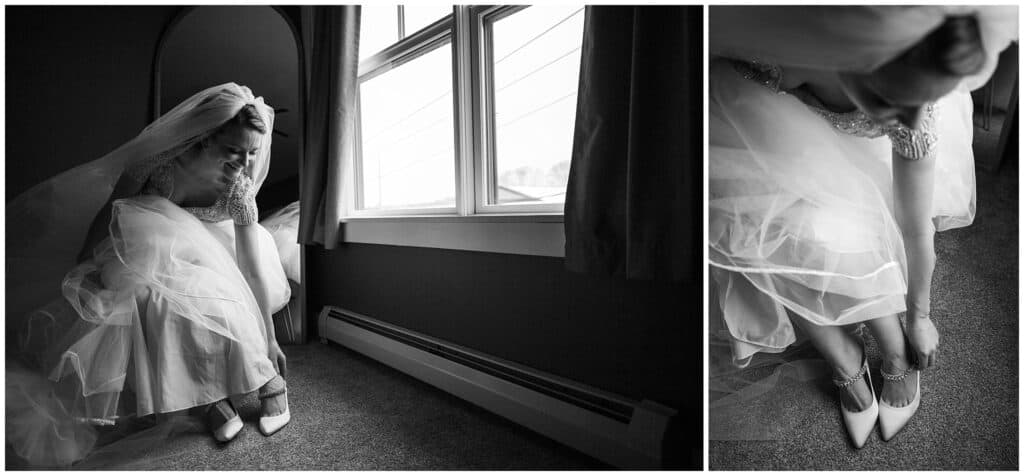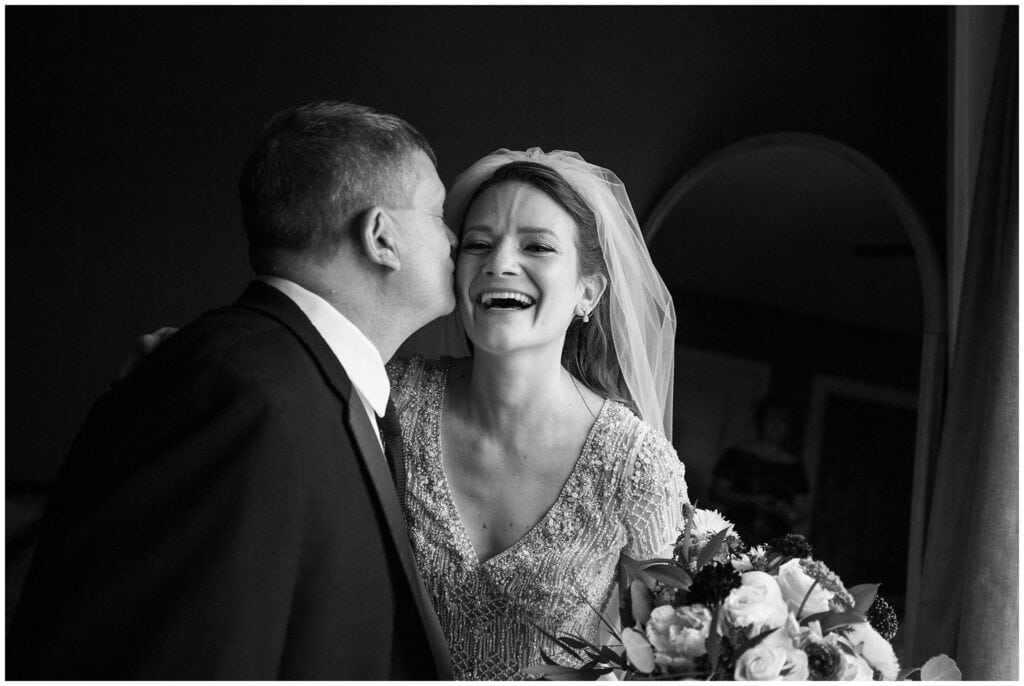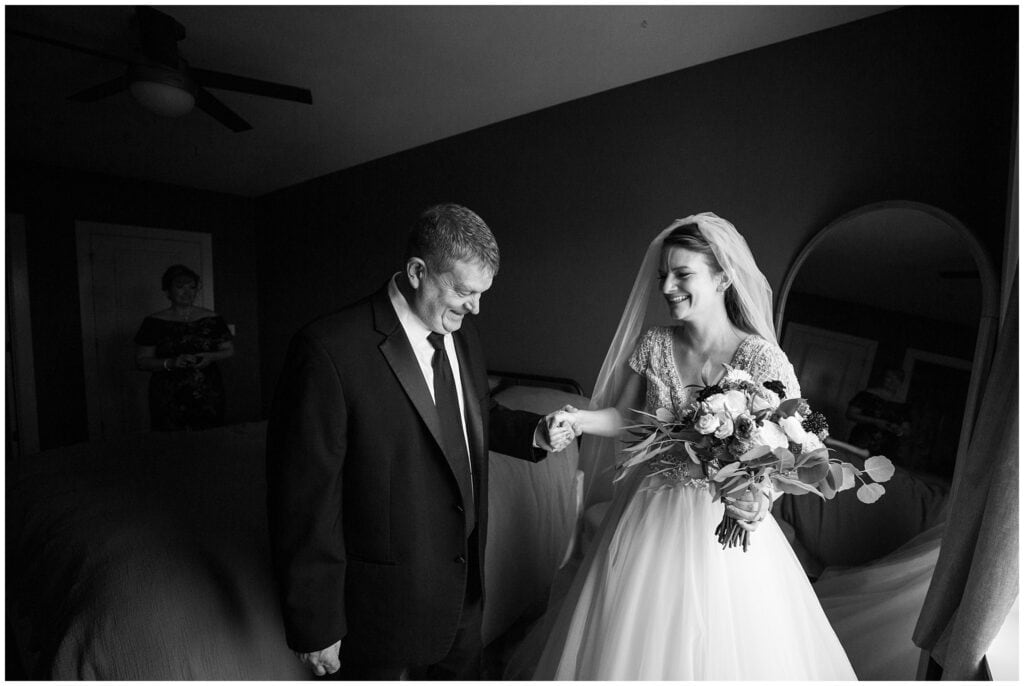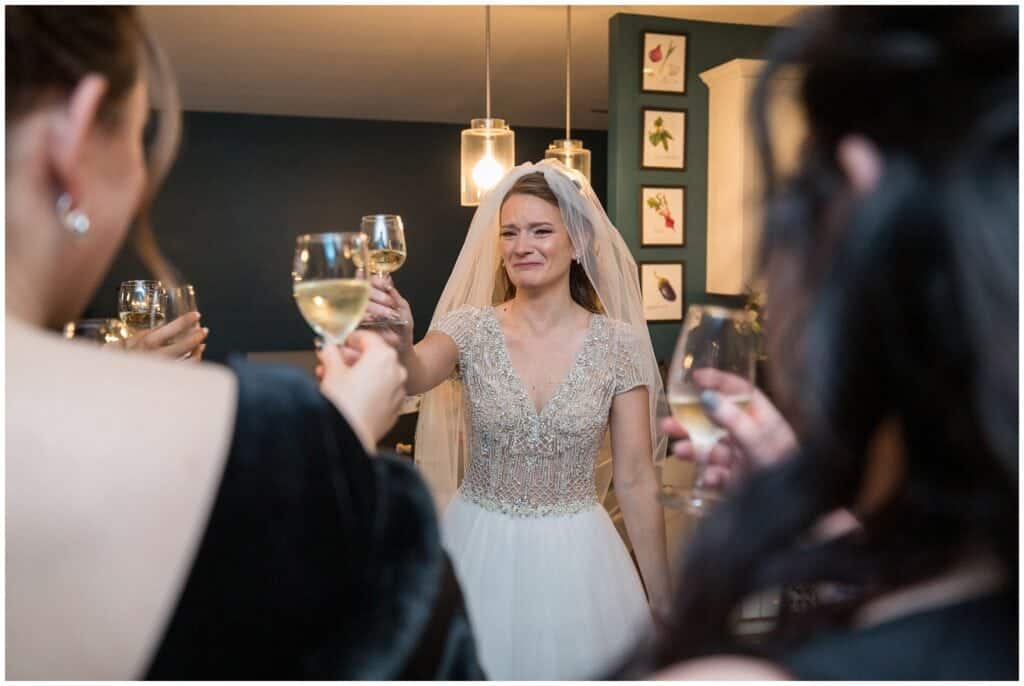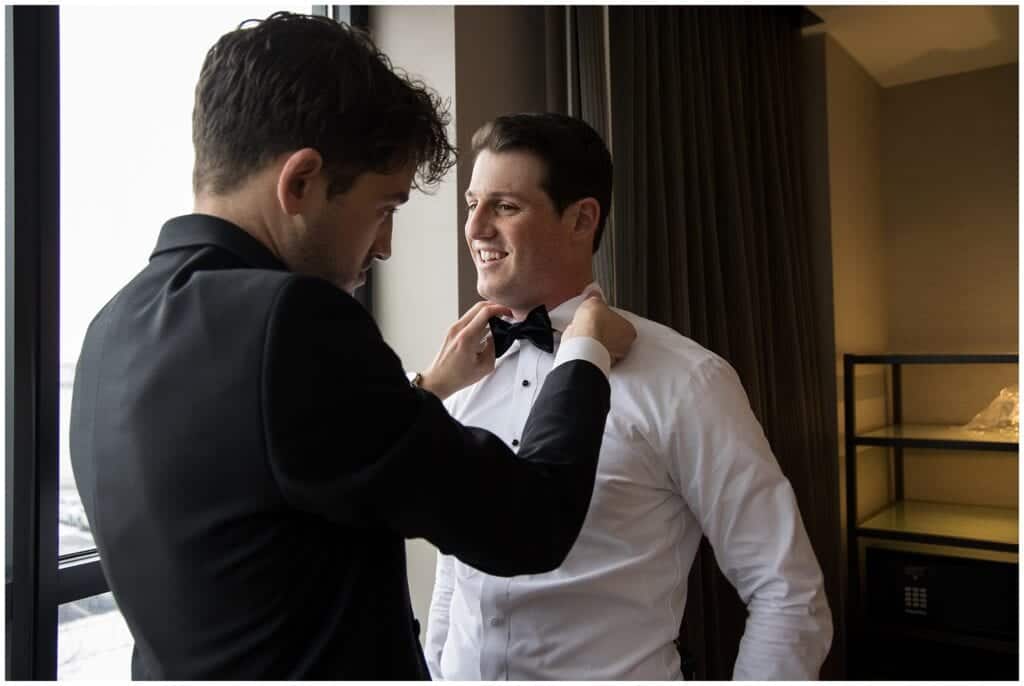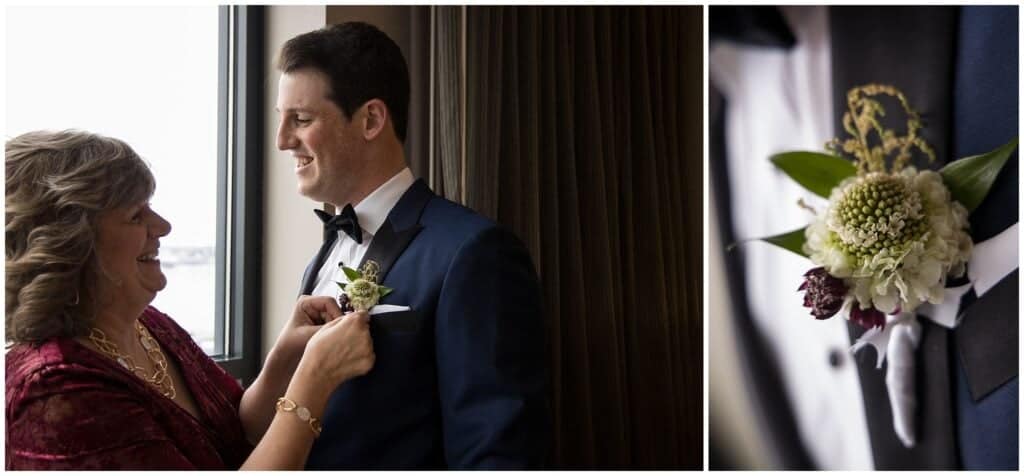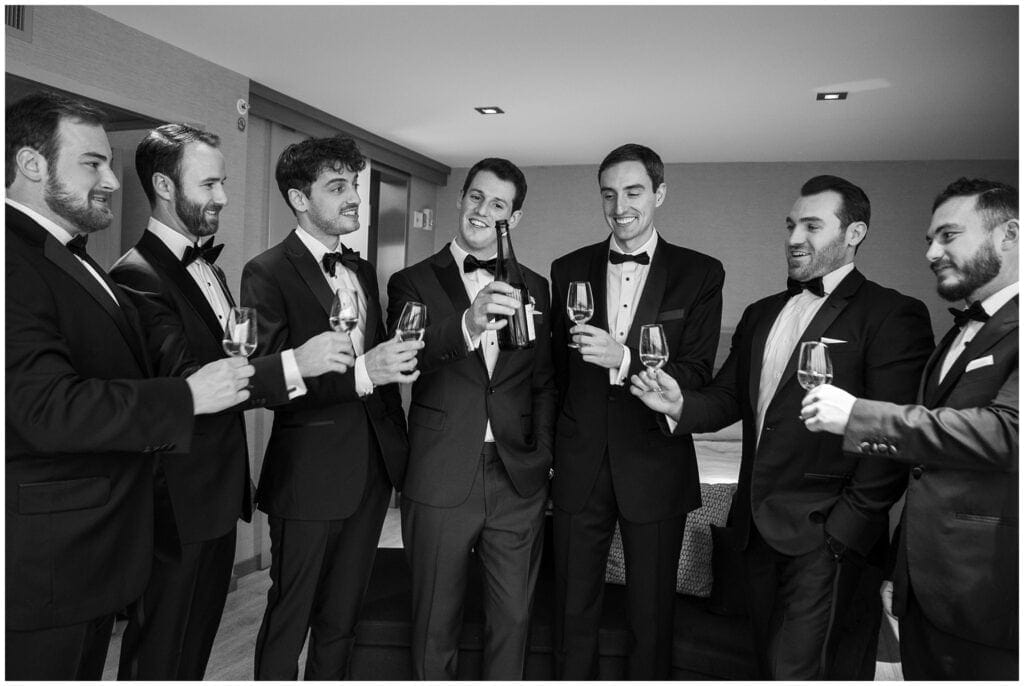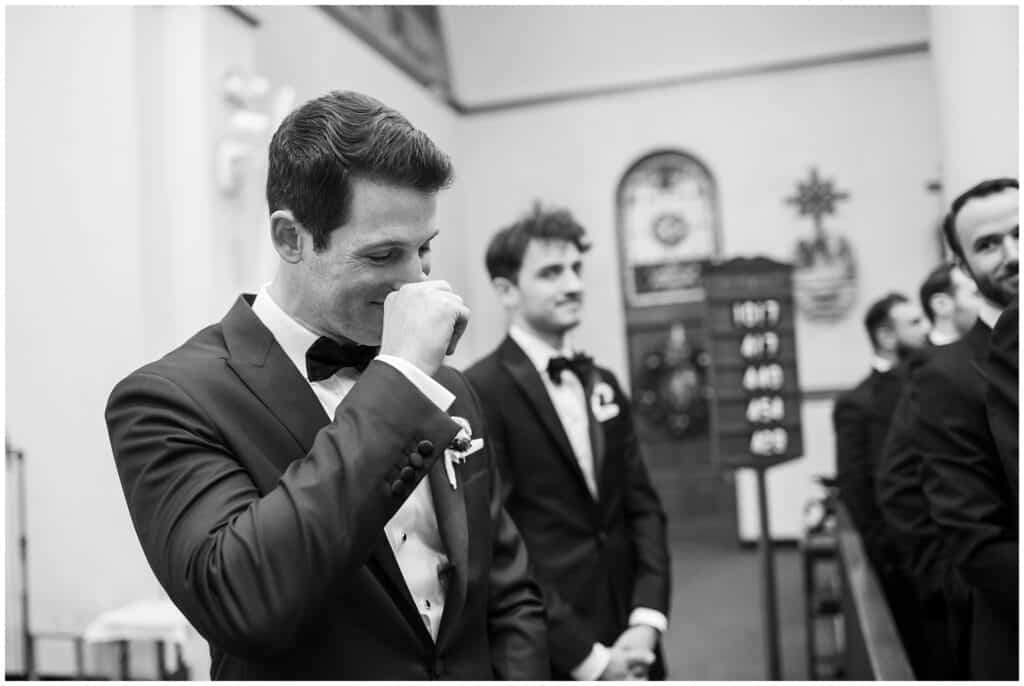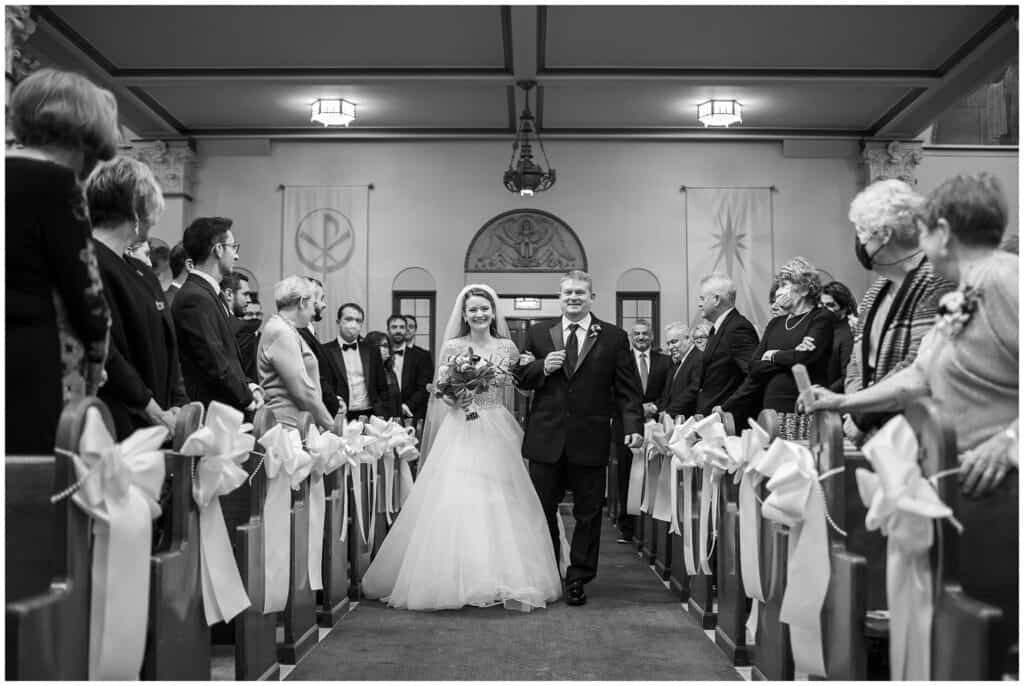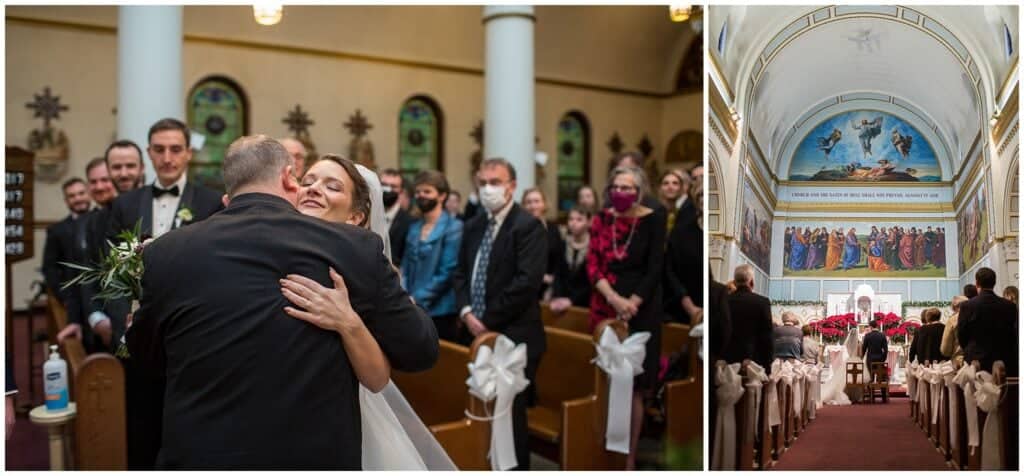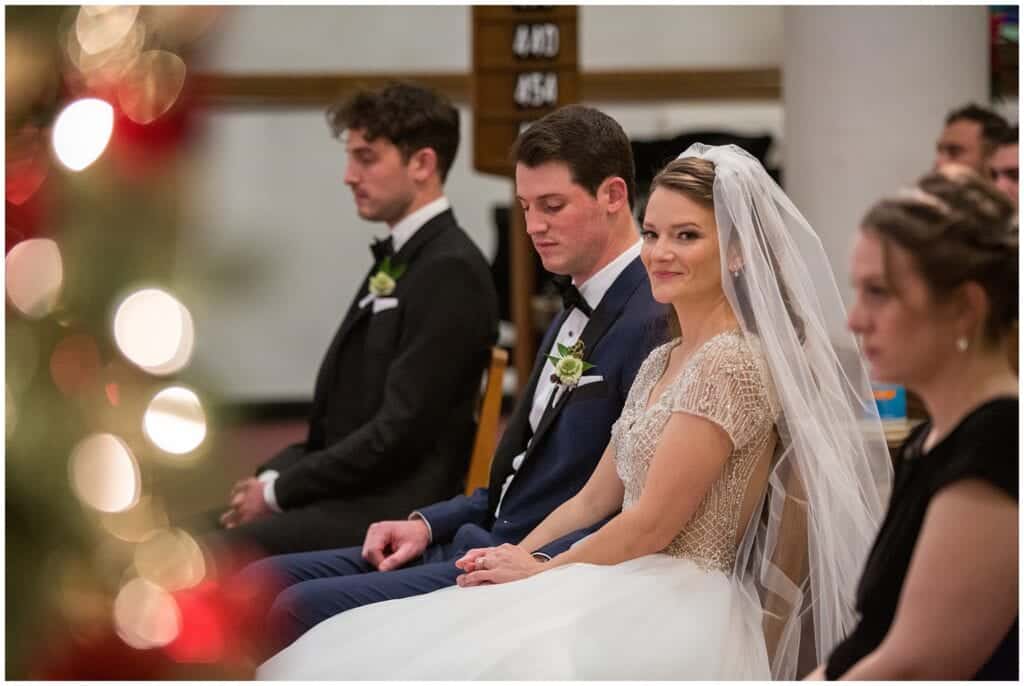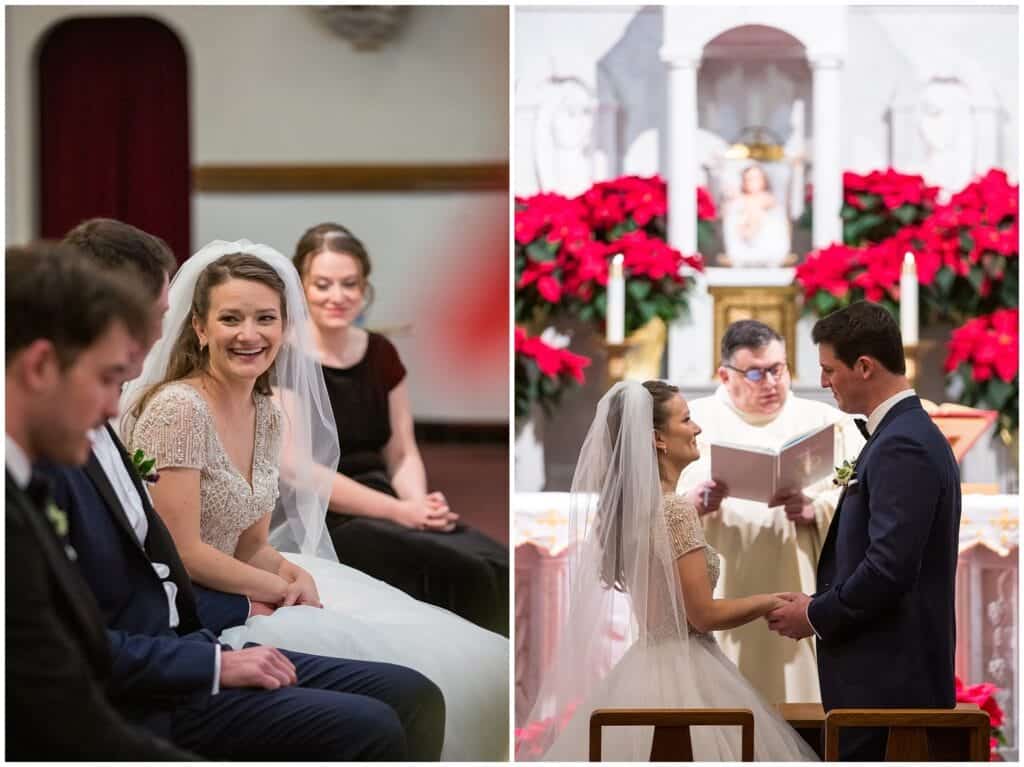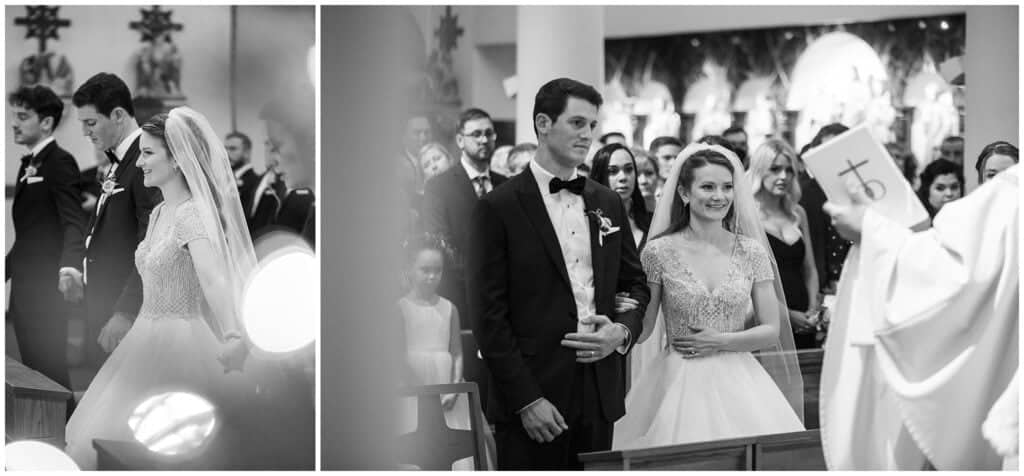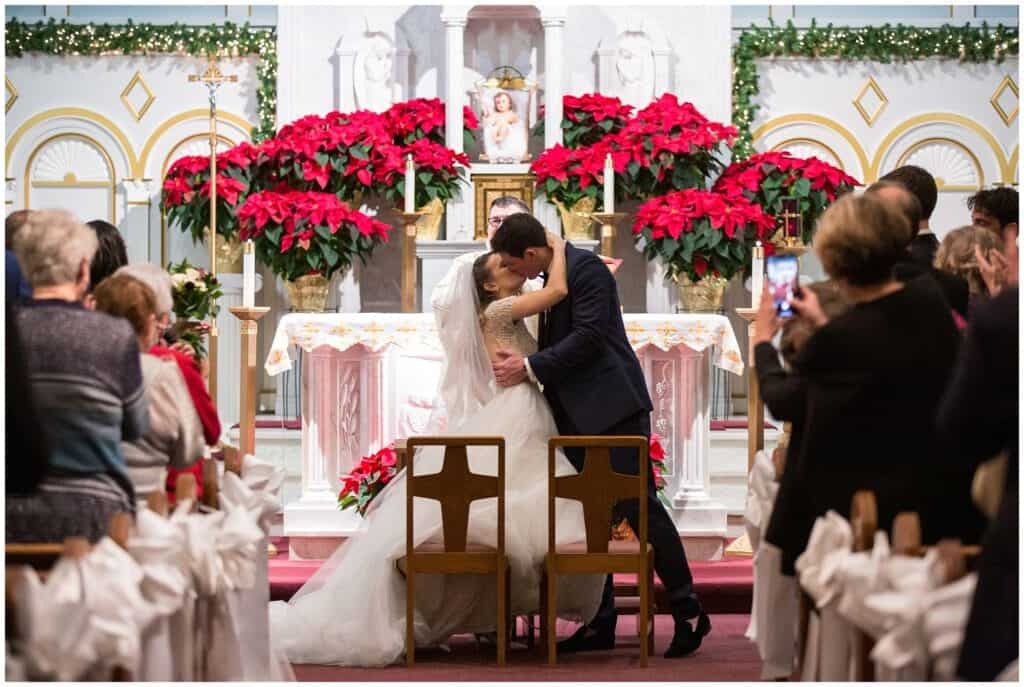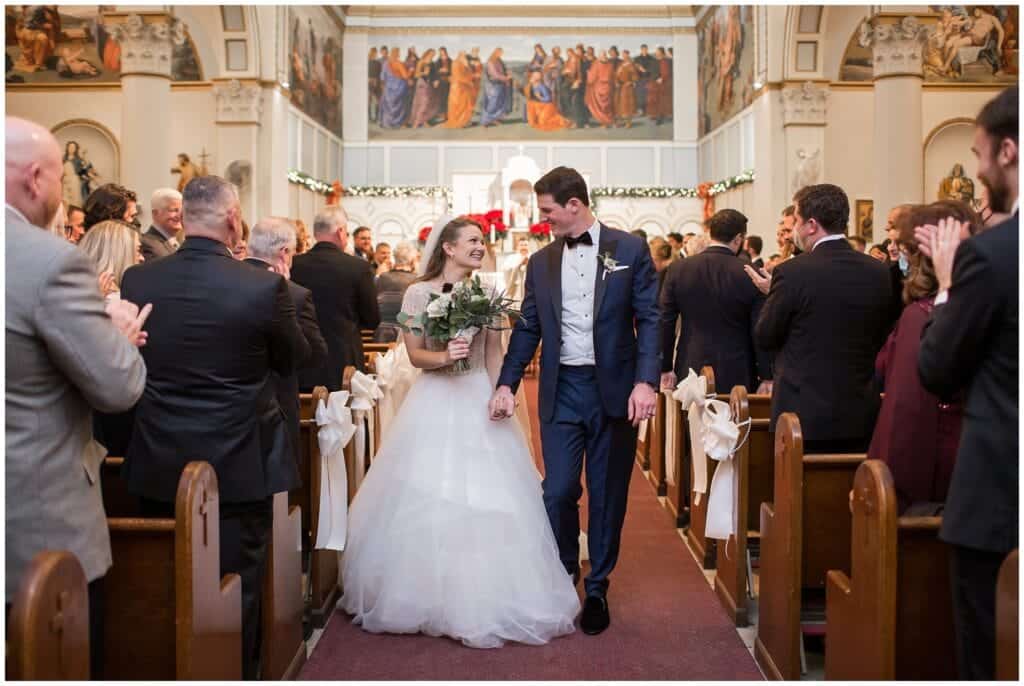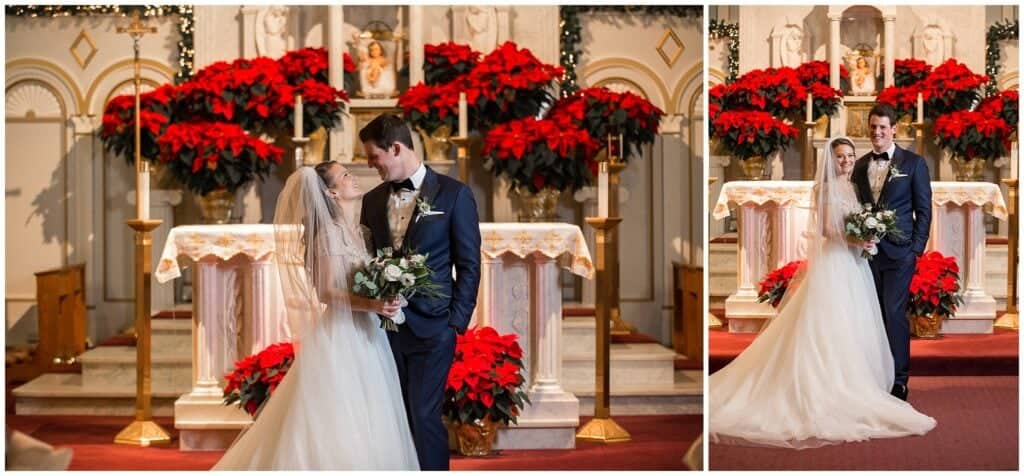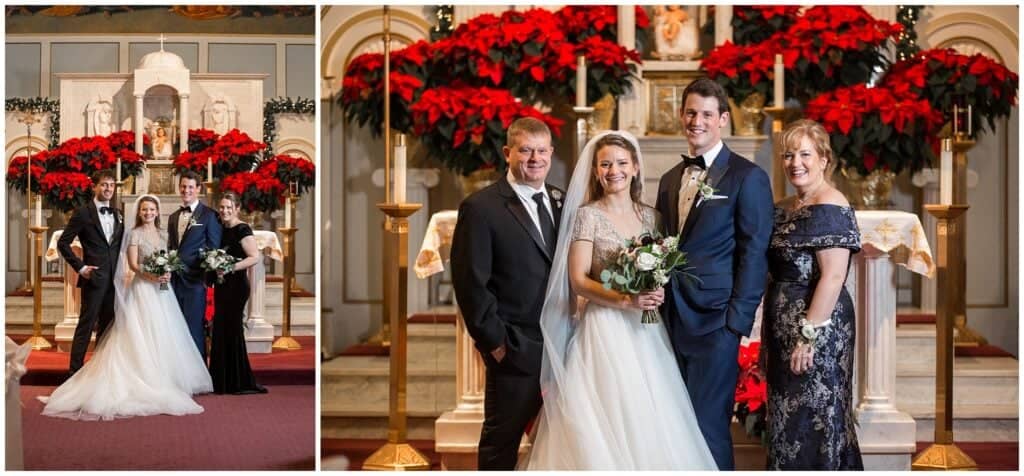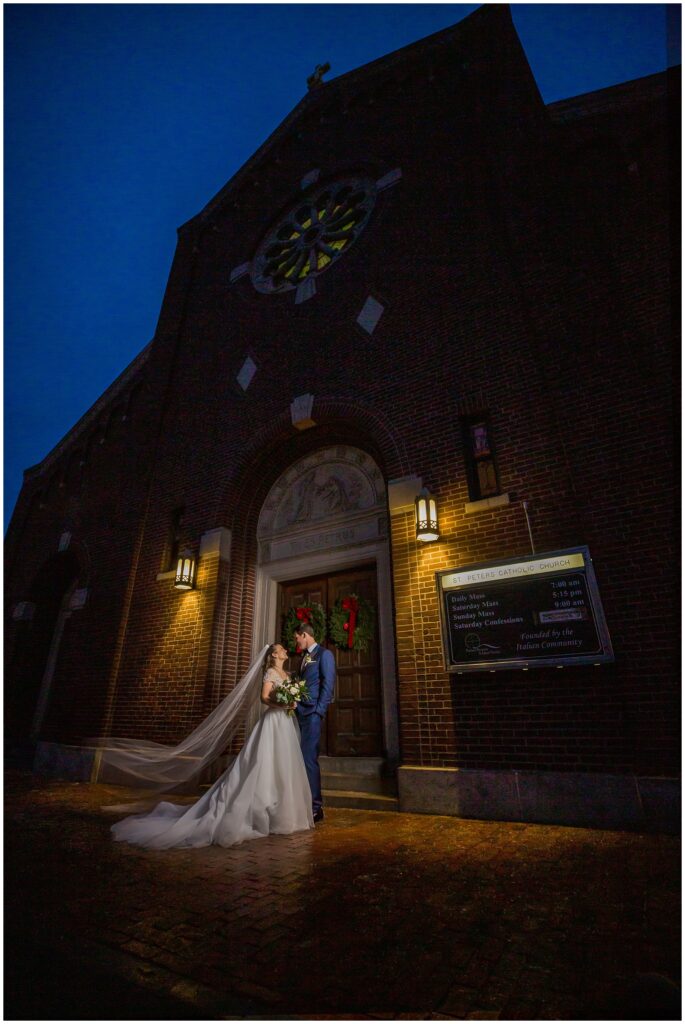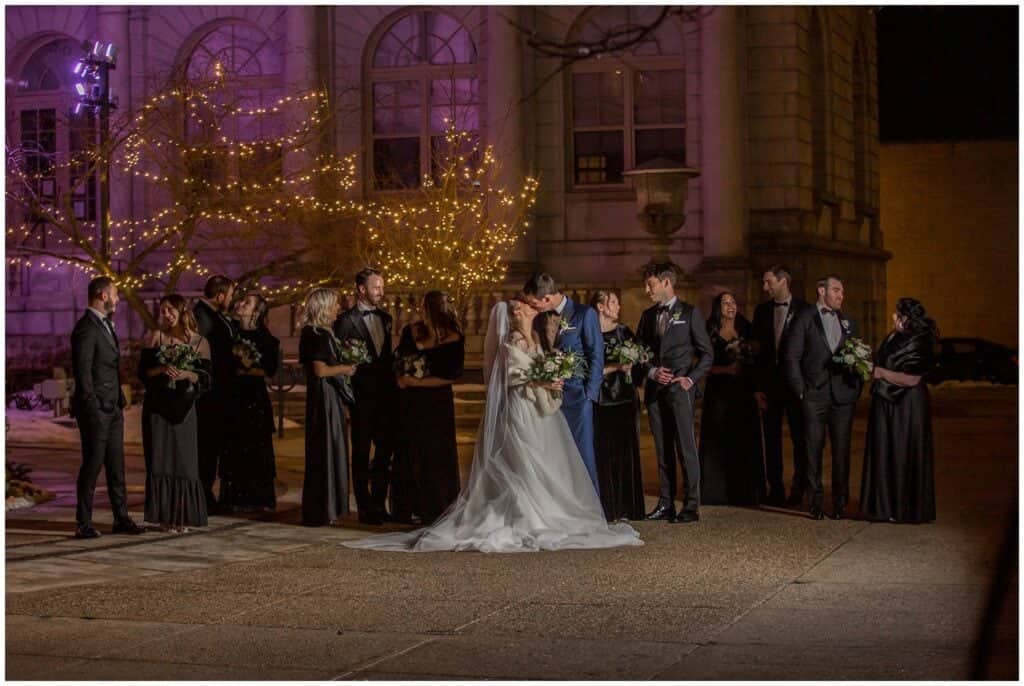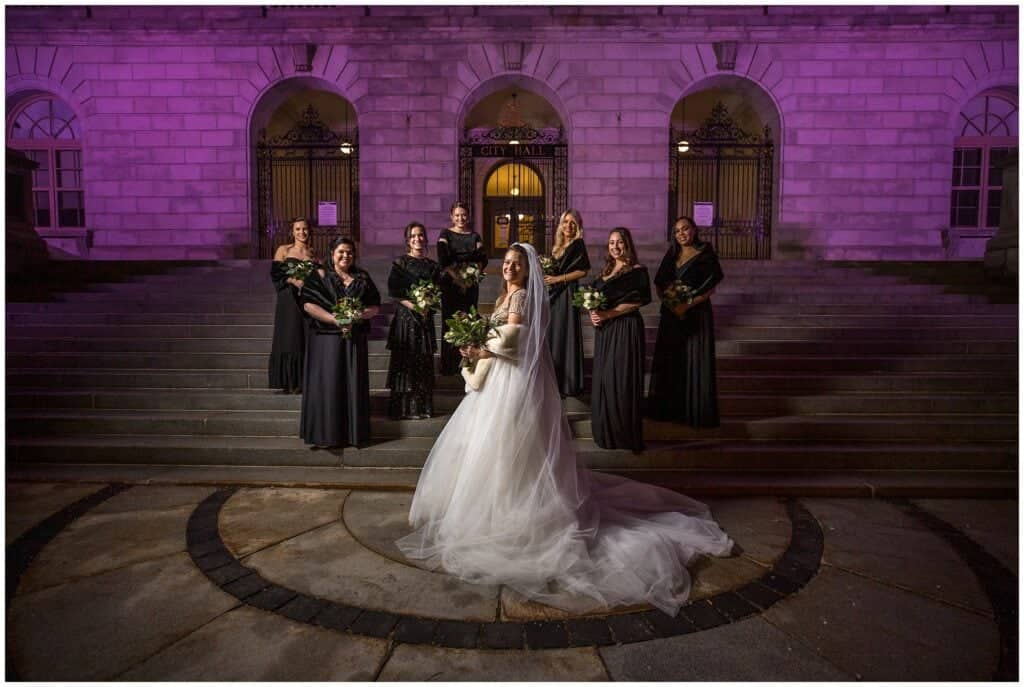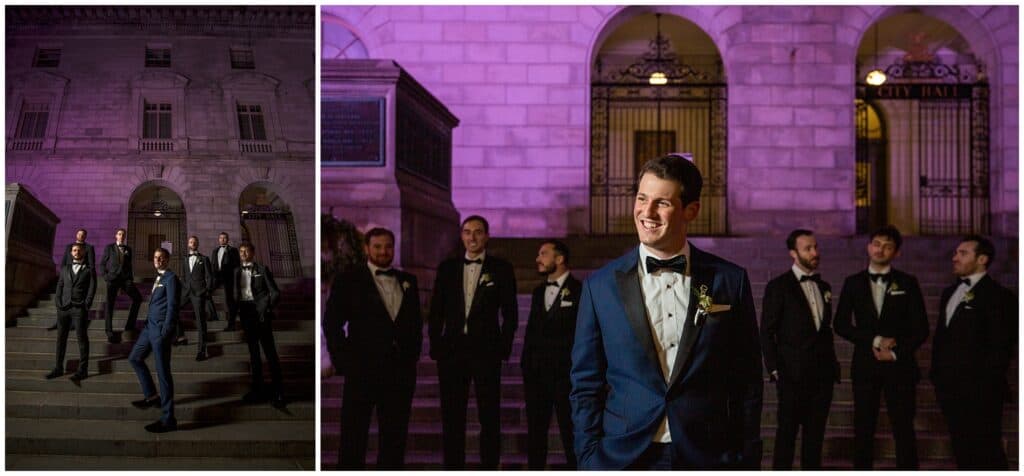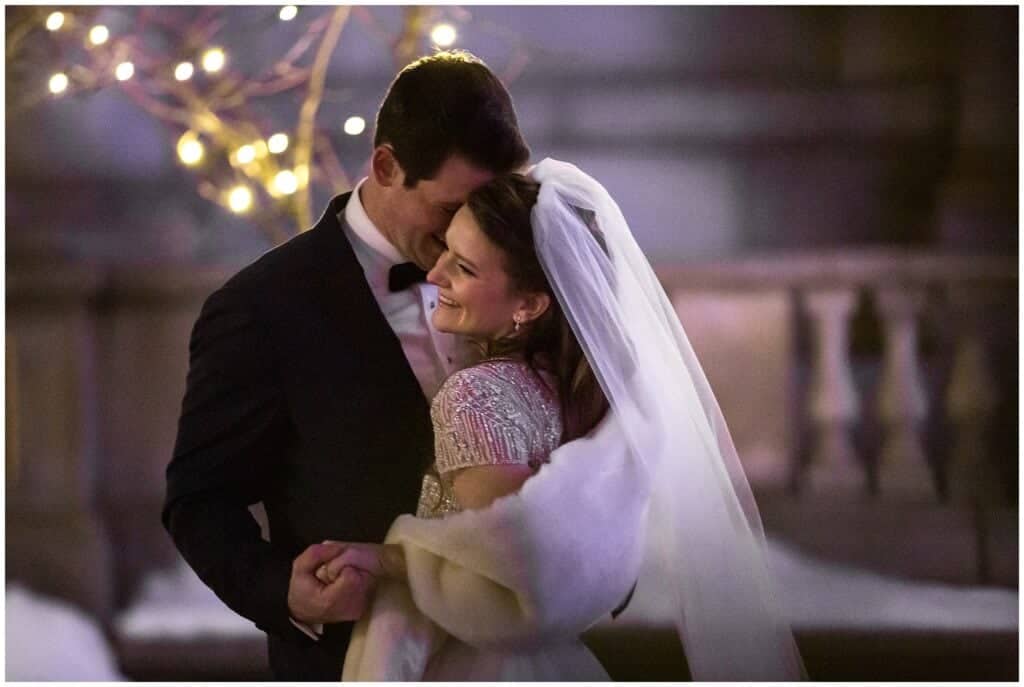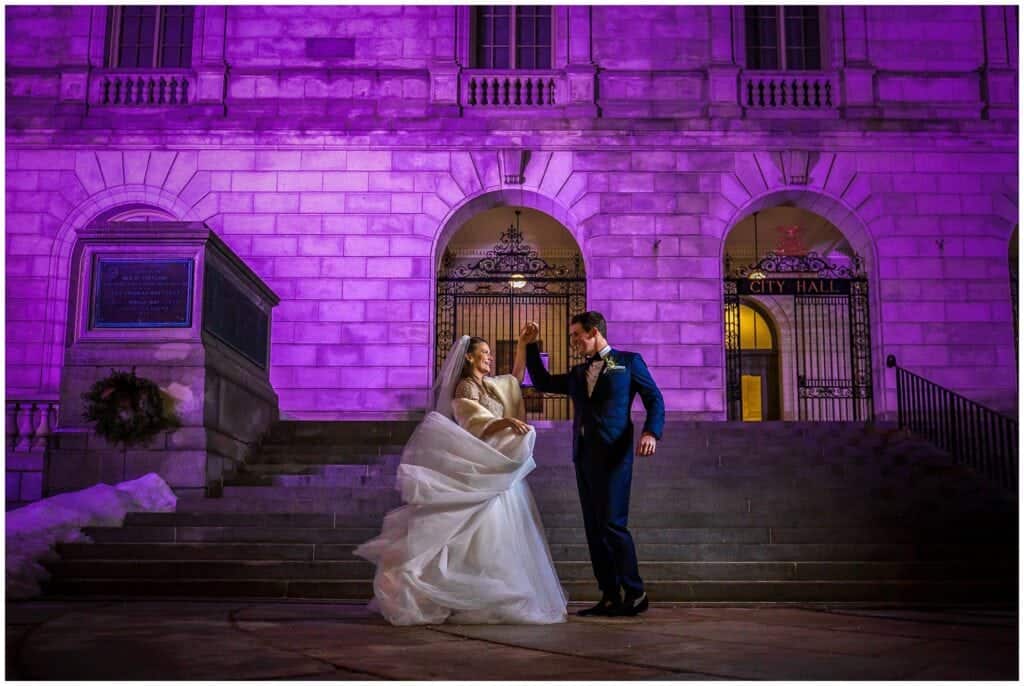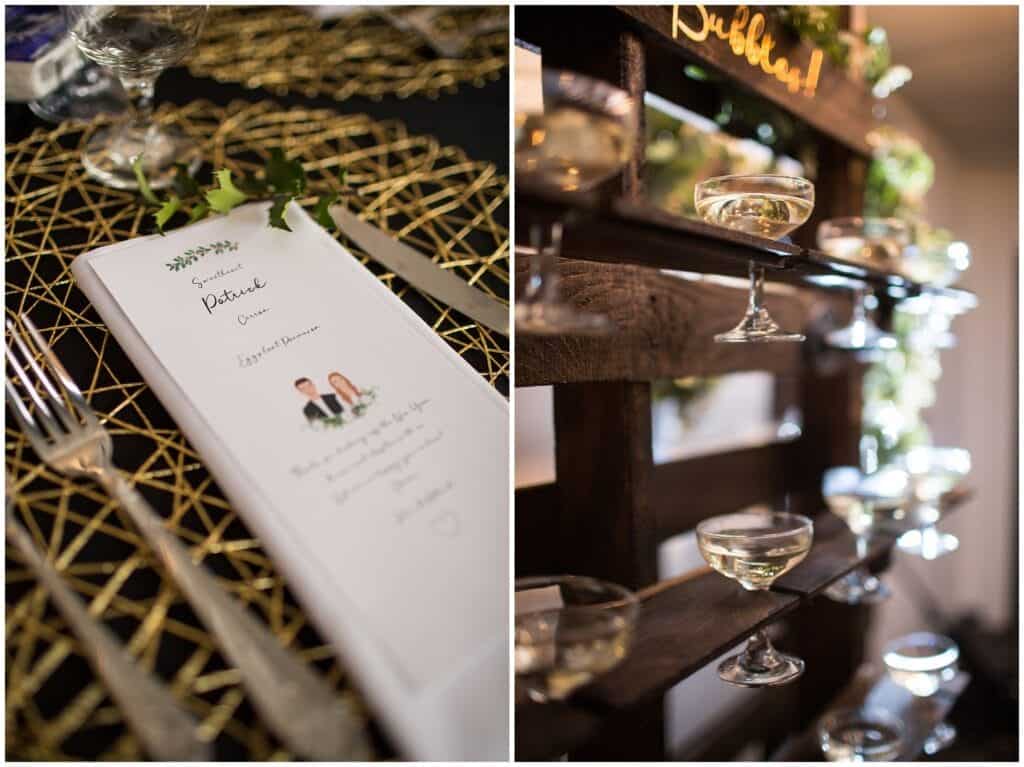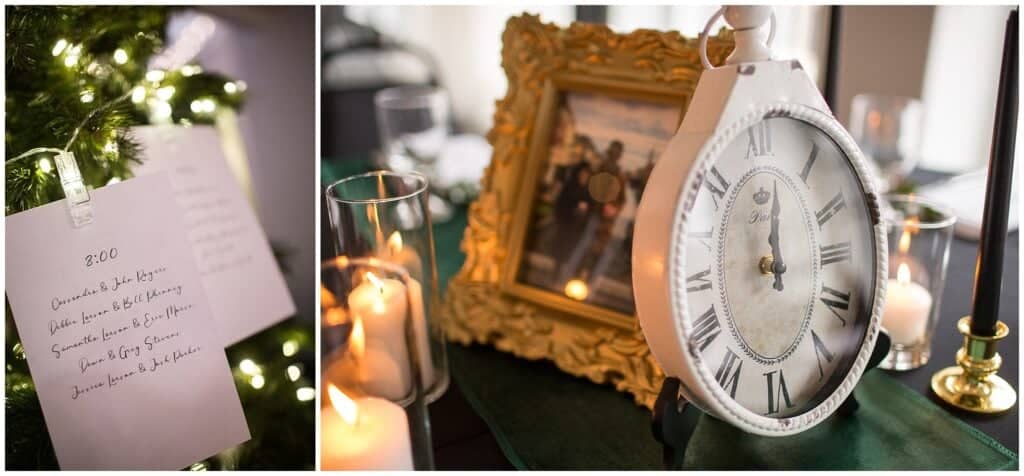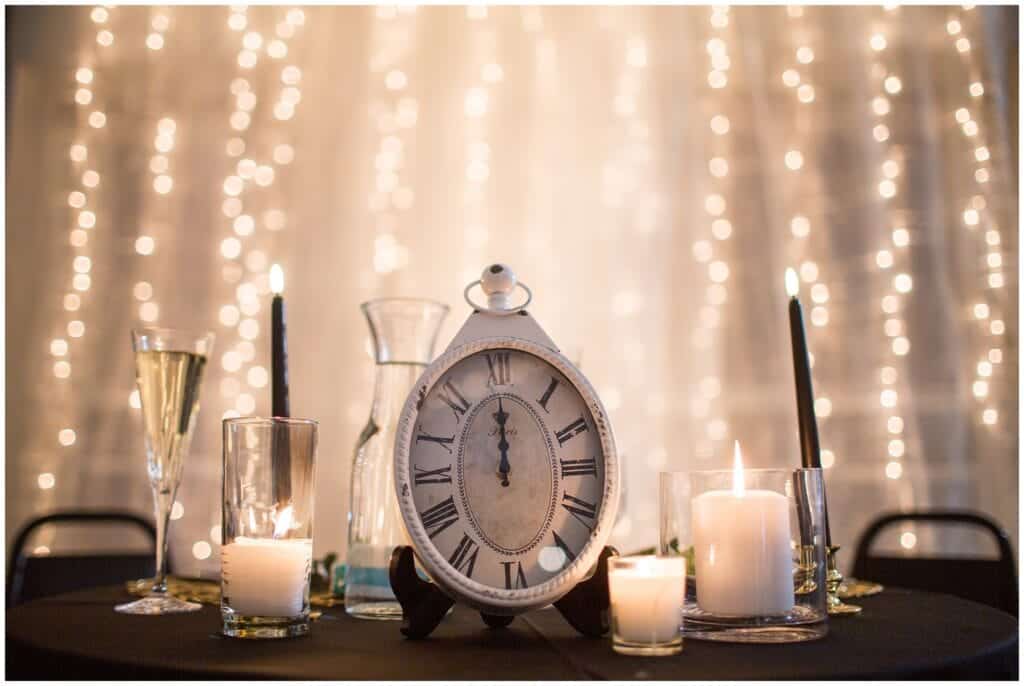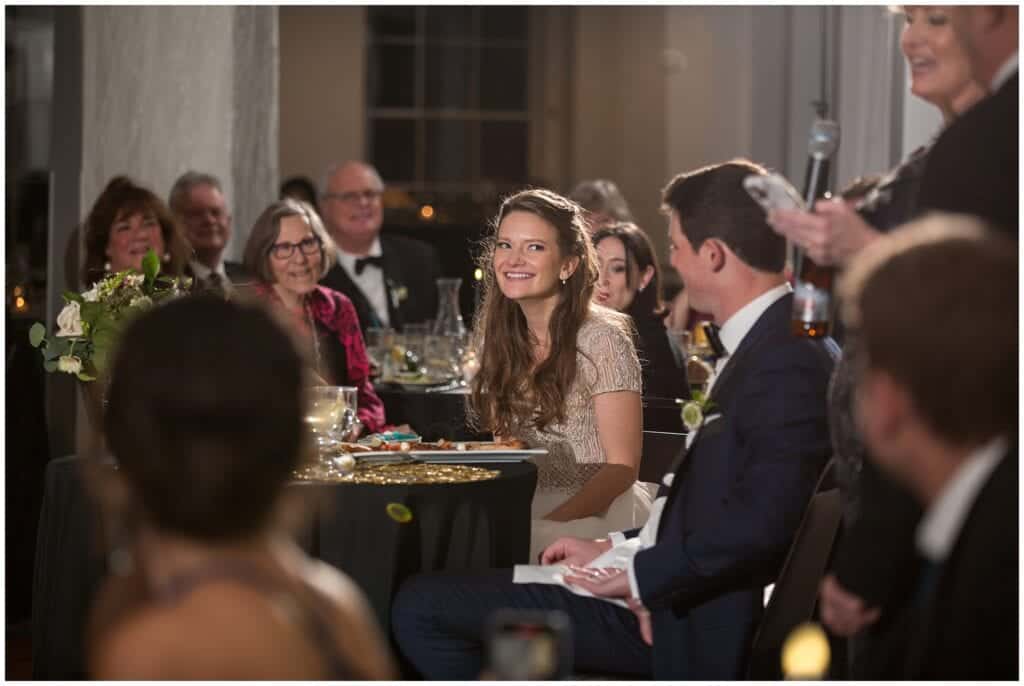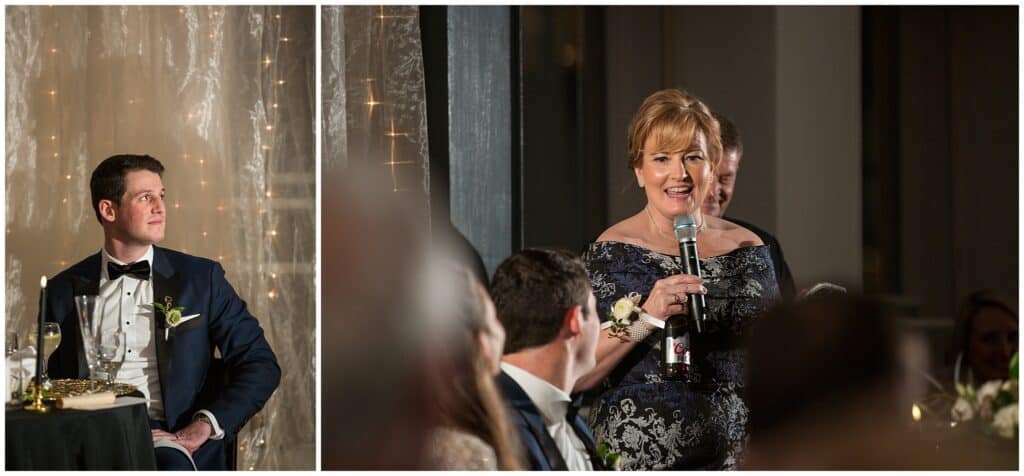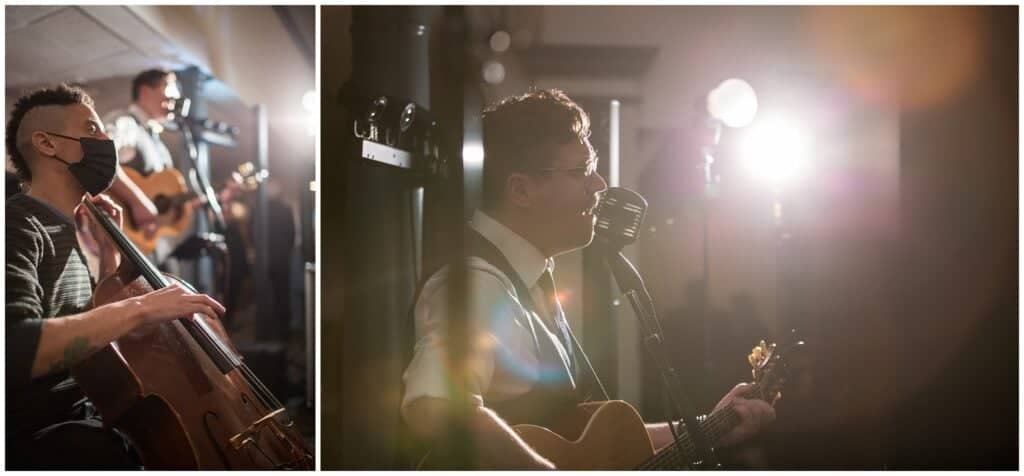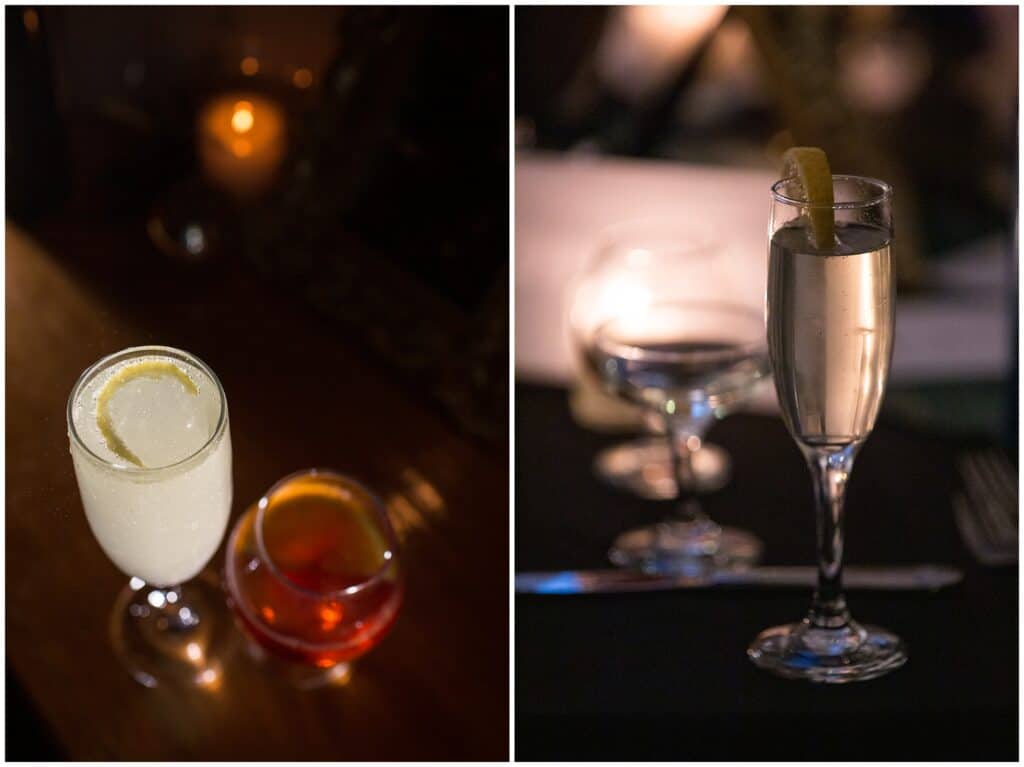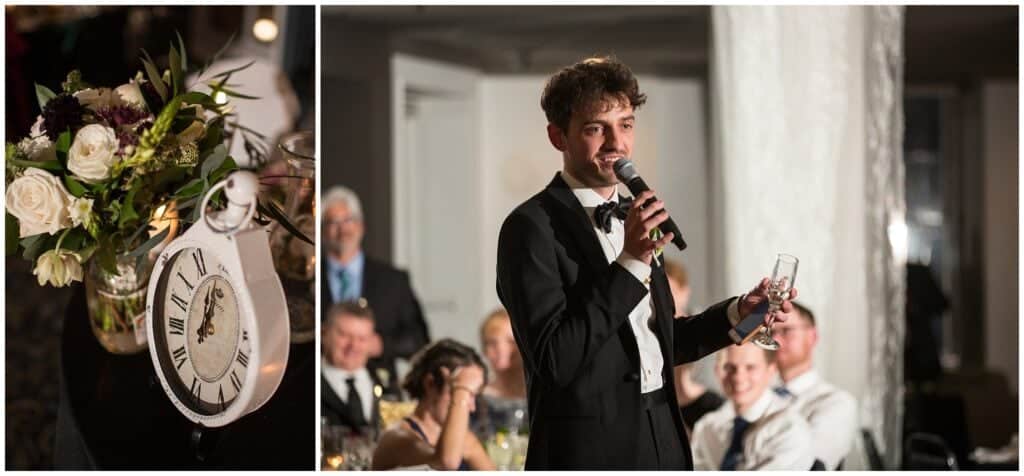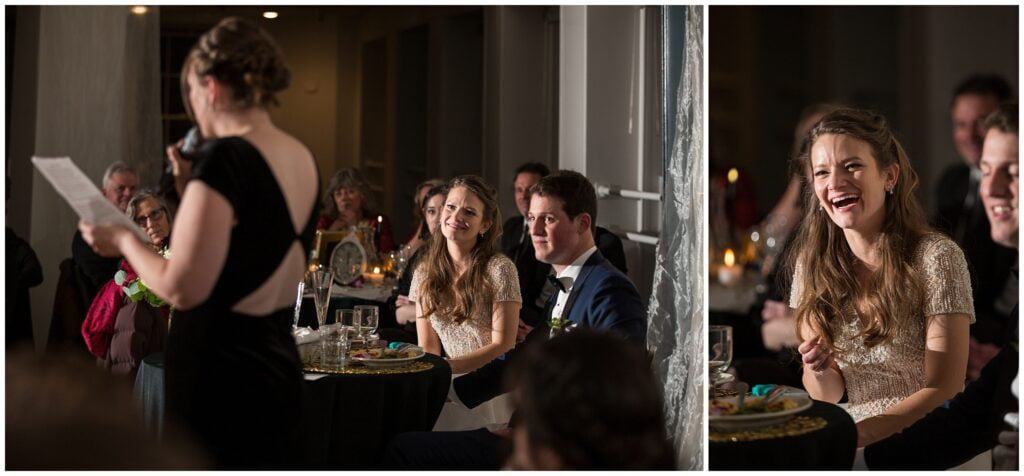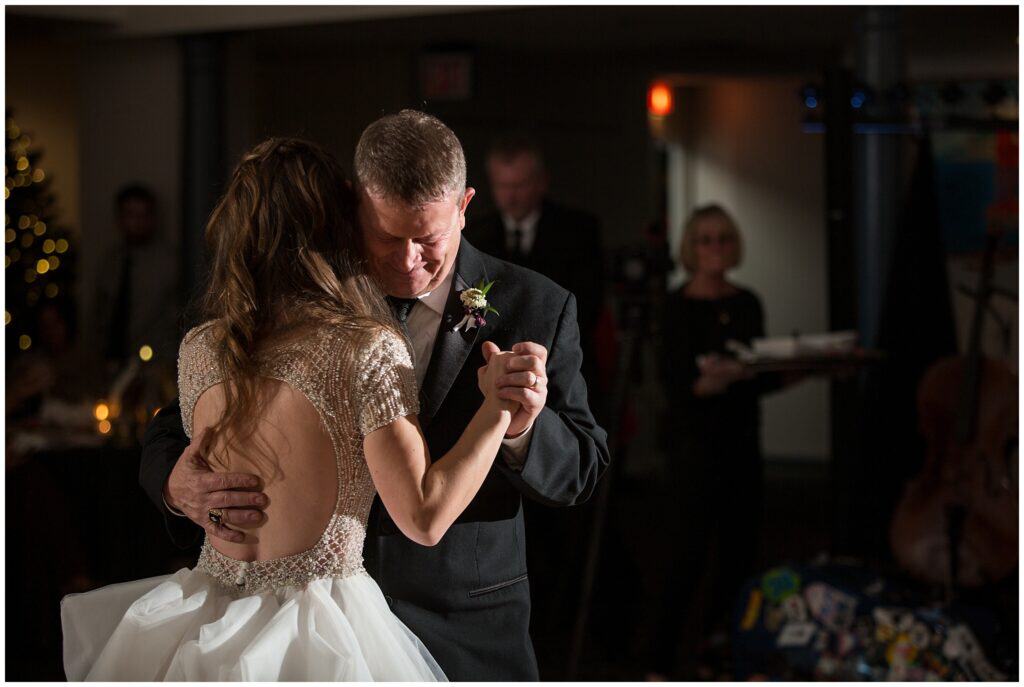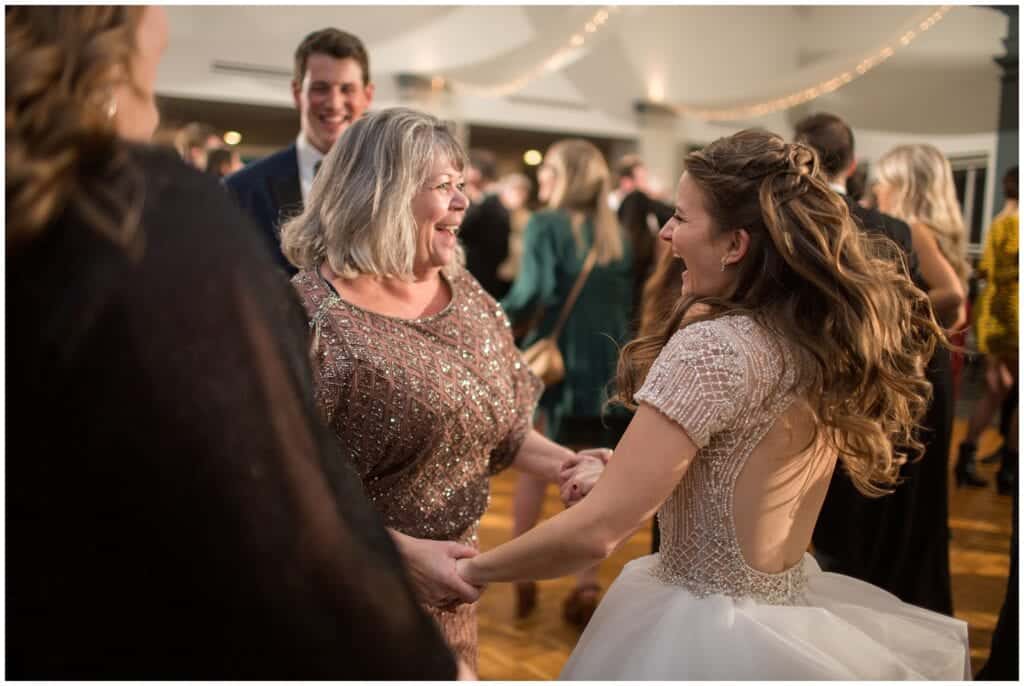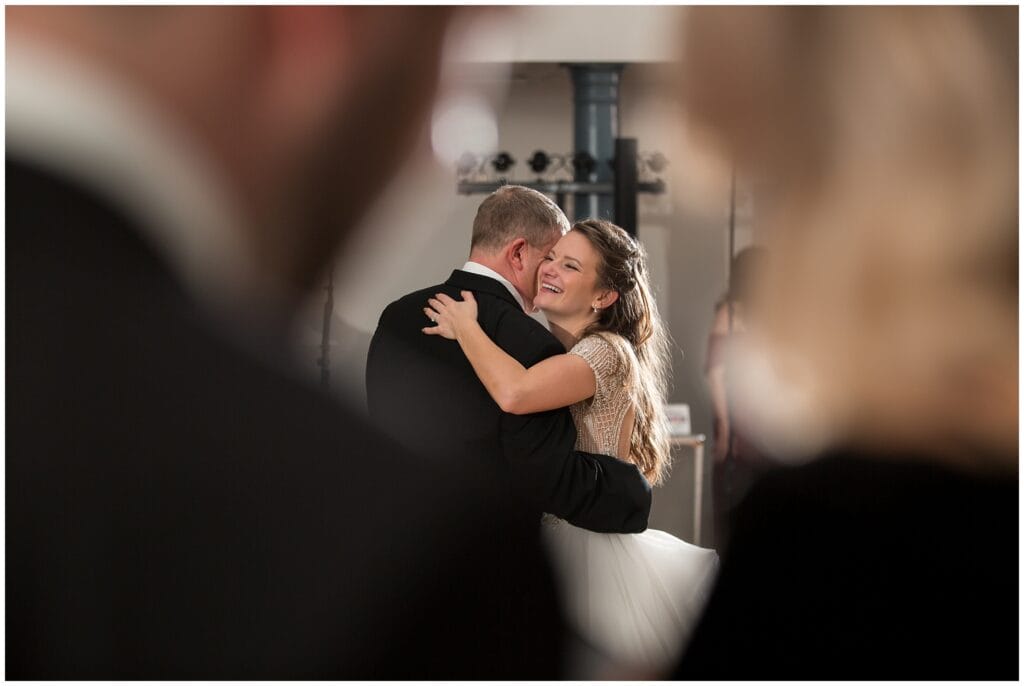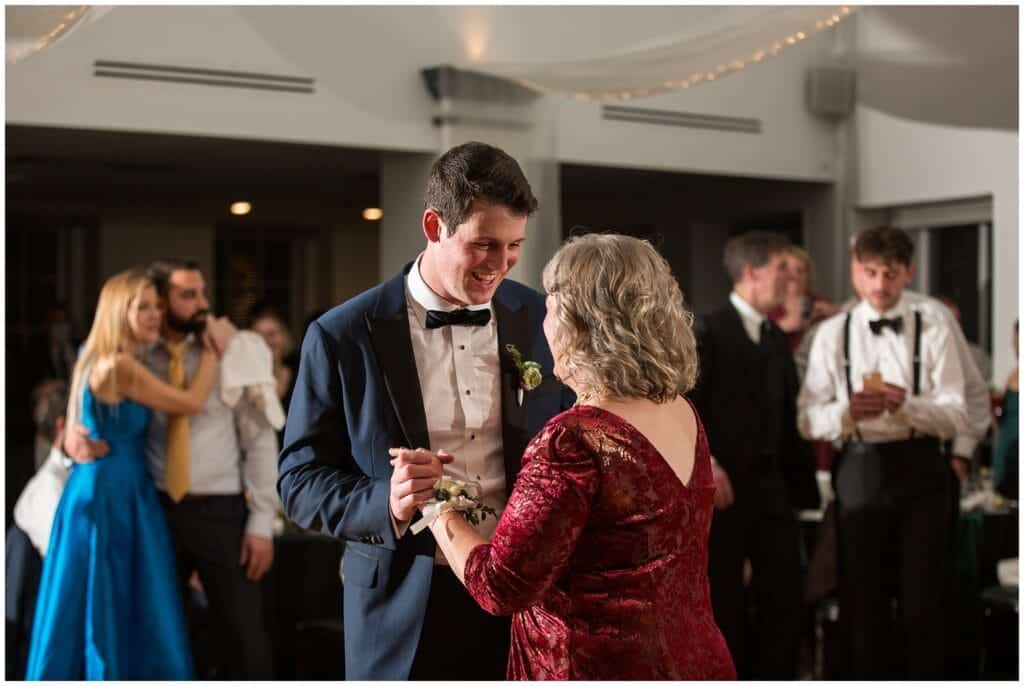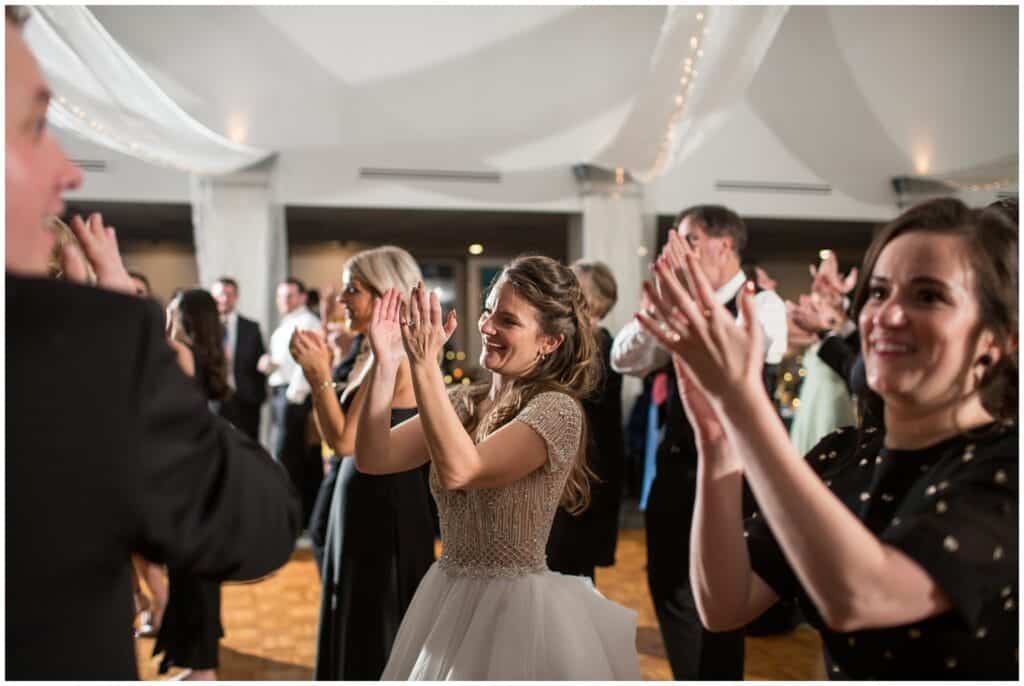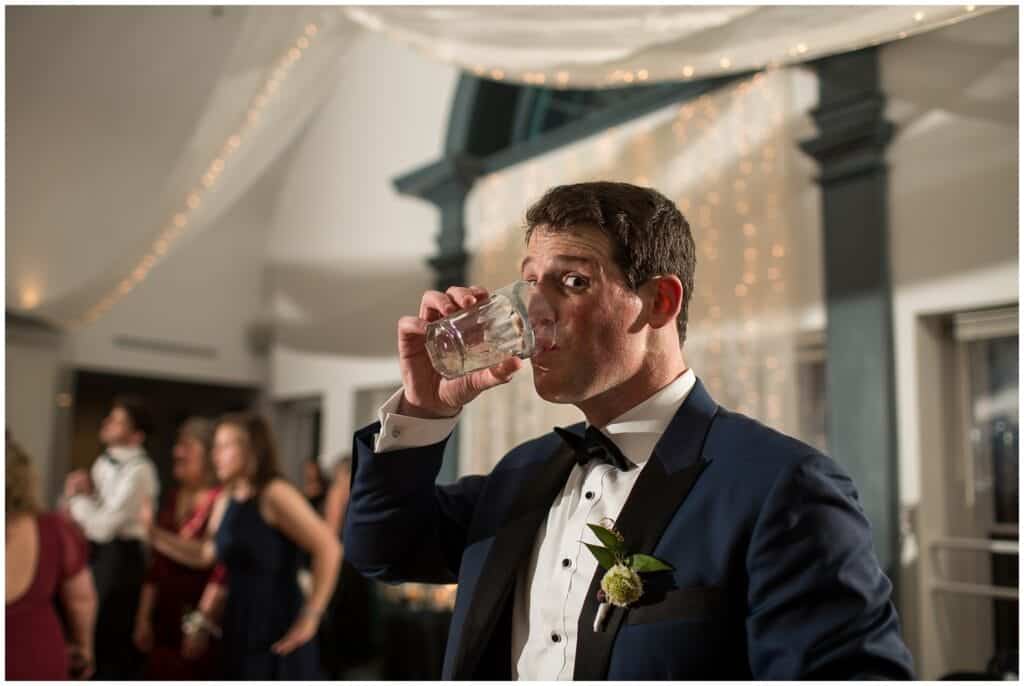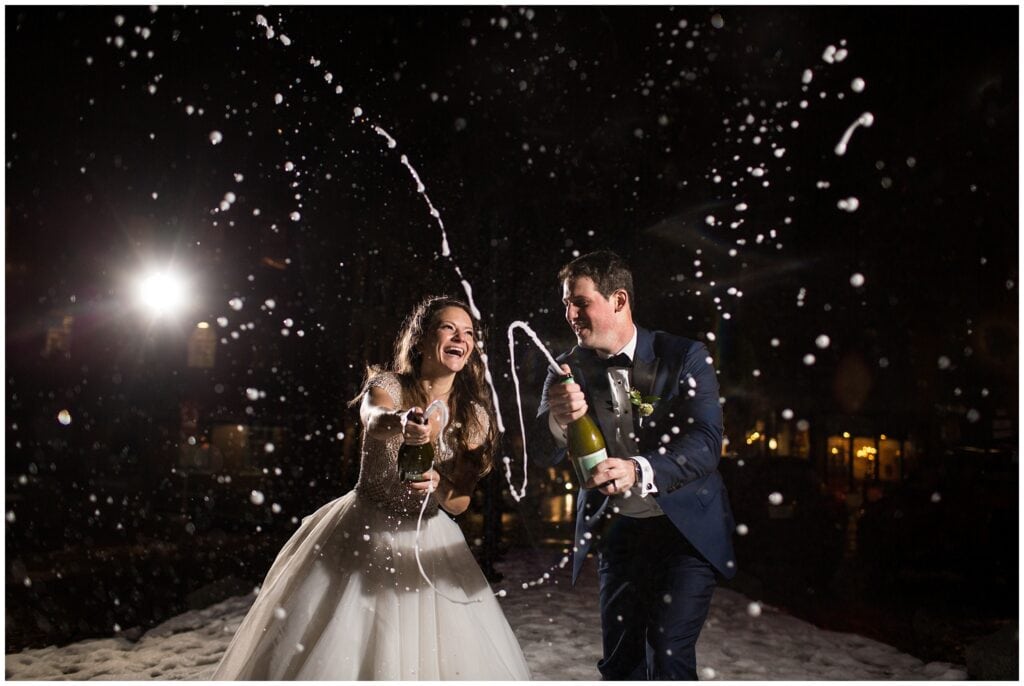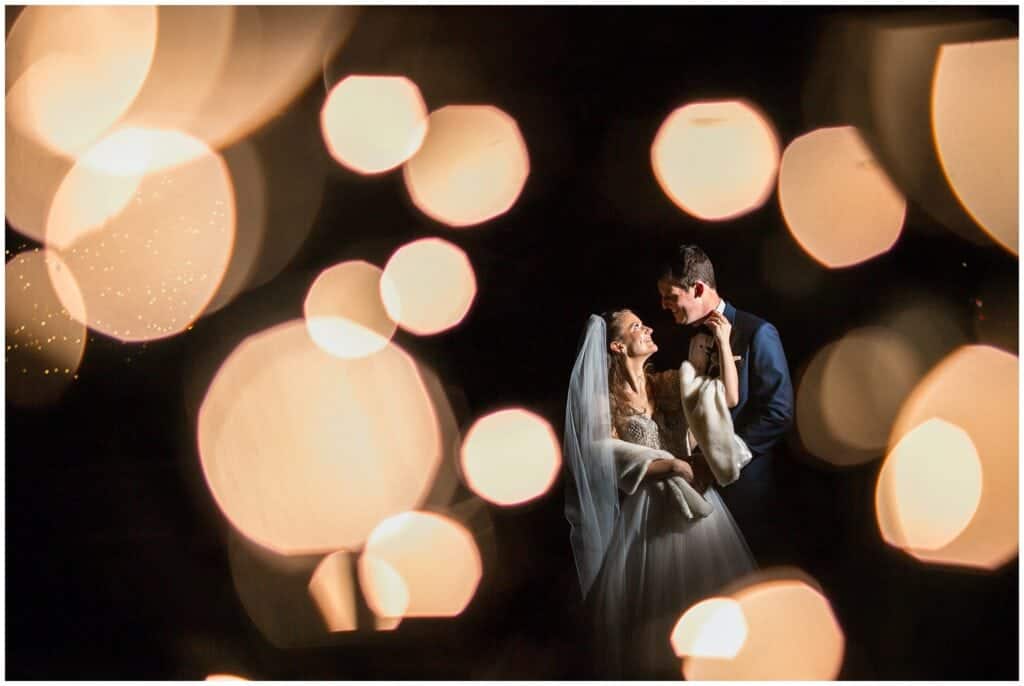 Vendors List:
Venue: Mariners Church Banquet Center
Ceremony: St. Peters Parish
Priest: Father Bob Pecoraro
Church Music: Jim Ciampi
Julie's Dress: Andrea's Bridal
Dress Alterations: Hem & Veil
Bridesmaids Dresses: Various / Pre-owned
Ladies Faux Fur Shawls: Julesveils
Patrick's Suit: Pacific Fashions (Hong Kong)
Groomsmen Suits: Various / Pre-owned
Rings: Springers Jewelers
Invitations: Zazzle
Save the Date: Monique Victor Illustration
Band / DJ: The Dapper Gents
Cake: Katie Made Bakery
Hair: The Wedding Hair Co. (Jessica & Rebecca)
Makeup: Lisa Napoleone
Flowers: Fleur De Lis