The Amalfi Coast
I had the amazing opportunity of traveling to Ravello, Italy for James and Ashley's beautiful wedding at the Villa Eva. They are truly such a charming couple and this experience was breathtaking!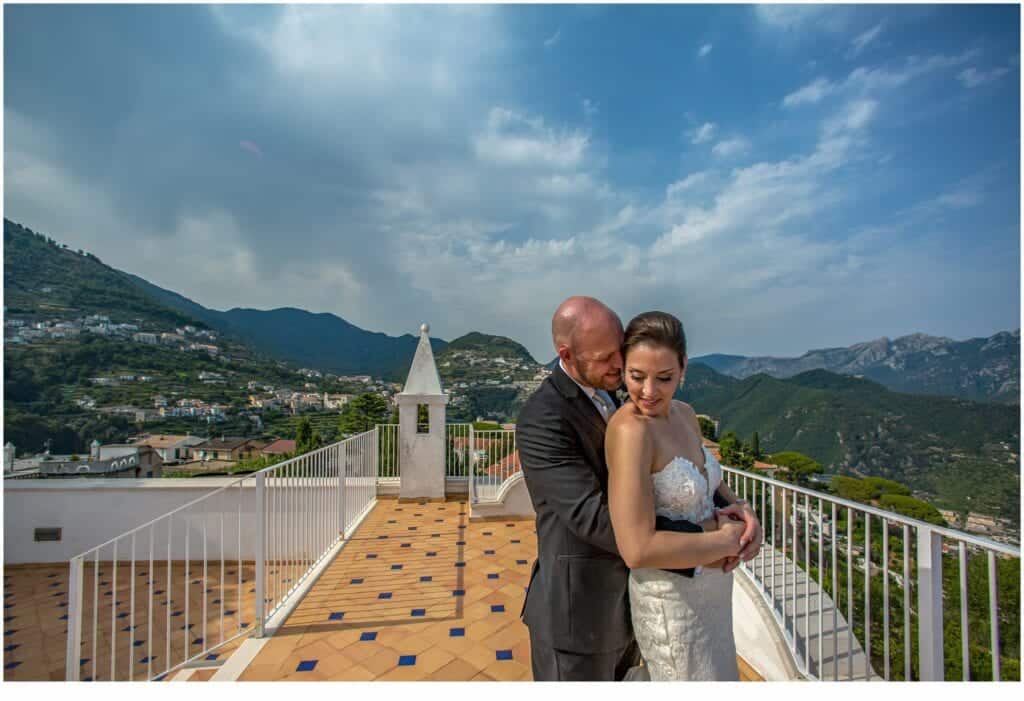 The Bride & Groom
Originally from the D.C. area, James and Ashley found me while visiting family in Maine and had me shoot their engagement photos, which led to me photographing their wedding in Italy!
Ashley, a true beauty, has a type A personality- you'll only see her wearing heels! James, a sweetheart, adds a nice balance- he is very calm and laid back.
Details Matter
Every last detail in James and Ashley's wedding was thoroughly planned out. From Ashley's gorgeous wedding dress she brought to Italy all the way from D.C., to the perfect rings, their invitations and programs, and lastly, the food, flowers, and wedding venue itself! Ashley included a blue brooch in her bouquet, that was her grandmothers, which was very sentimental. I couldn't have asked for a more perfect day to capture for this amazing couple!
Pizza & Prosecco
As their wedding day approached, I first photographed James and Ashley's rehearsal party at El Salvatore. Family and friends joined for a fun night filled with delicious pizza and bubbly Prosecco. Their special day was almost near.
The Ceremony
James and Ashley's wedding day began with the first look right in town, surrounded by the rich architecture on the Amalfi Coast. They made their way to the square, followed by local guitar musicians. Prosecco was handed out, as the couple and their family and friends made their way to the ceremony to say the "I do's". James' father officiated the wedding, making it even more special. Their day couldn't have been more perfect- we finished off with lovely sunset photos. Just like James and Ashley will never forget this wonderful day, I will not forget it either. I wish James and Ashley nothing but love as they begin their new life together.