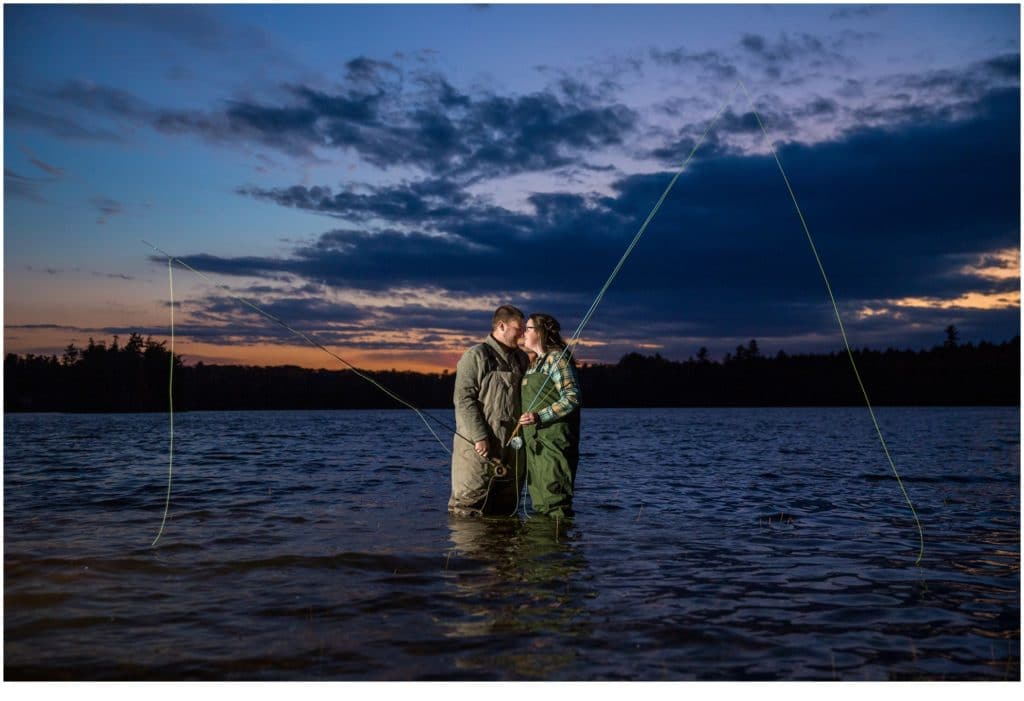 An engagement session for true Mainers isn't complete without getting the waders on and lines in the water. I loved photographing this amazing couple. I loved photographing this amazing couple.
I love the traditional poses in the woods with blankets and cuddles but my favorite part about photographing engagement sessions is the uniqueness each couple has. From their hobbies to personalities it is so much fun incorporating those things into their images. These two were no exception.
One of Brittany and Connor's hobbies as a couple is fishing, so for their engagement photos, we decided to get extra creative and went to a spot where I knew we could get some great photos in the woods AND where they could put on their waders and fly fish together! I pulled out special lighting at sunset to make the photos look like they might be straight out of an LLBean magazine.
Brittany and Connor didn't need to get too fancy for these photos. Flannels and comfy sweaters were the outfits of choice. With the waders and fly rods of course. Making it even more of a true Mainer engagement session.
Secret spots and outdoor-loving people make for great images. I am so excited for these two and their wedding day.