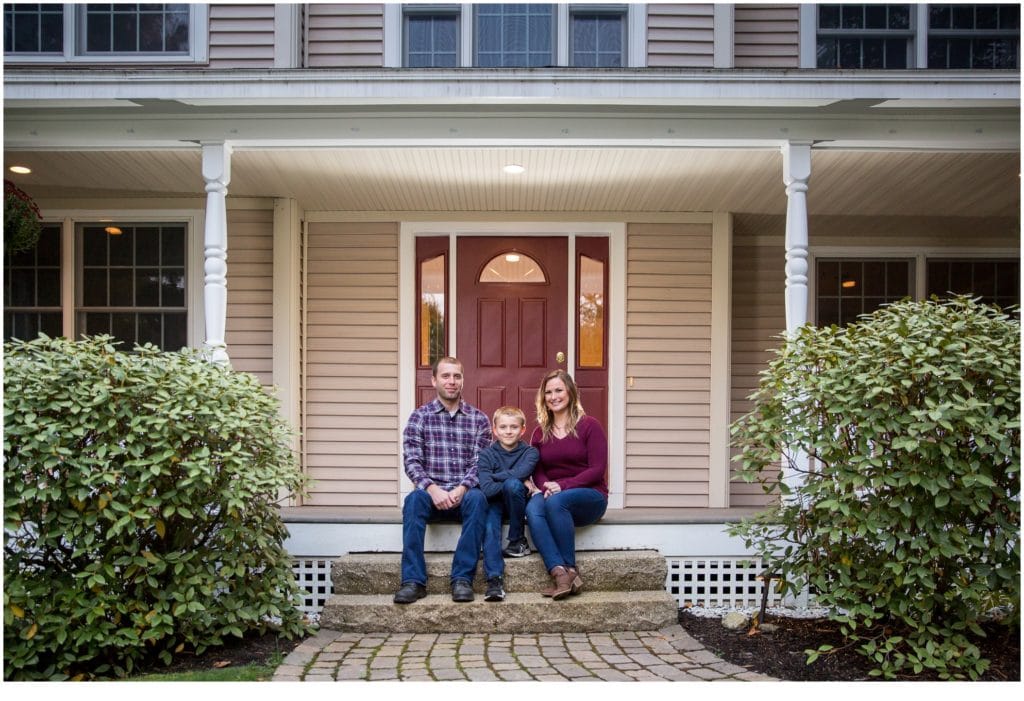 Getting to photograph past wedding clients again for family portraits is always a treat. The Russell family came back to me for photos of their little family in their new home, with a special request as well. Their new kitty cats, Loki and Luna needed a portrait, too!
I photographed Cassie and Jeff's wedding a couple of years ago at the Maine Wedding Barn in Minot. Their front yard and porch were great places to stage these photos of the family. Their outfits coordinated nicely and the maroons and blues of their outfits stood out from the greenery on the property.
Jeff's son, Spencer, was on a baseball league, but due to the pandemic, they didn't have a league photo day, so there weren't any photos of Spencer in uniform. I was so happy to do these little extra shots for them and replace something that was missed this summer. He's looking like he should be on a sports card!
Another special image they requested was of their two new kitties, Loki and Luna. I used 3 images I took in their own living room as the cats played, with help from the Russells and a bunch of kitty treats (lol!), and composited them together for the final image, that I made to look like an oil painting worthy of a frame above a mantle.
It was so nice to work with this family again! It was so nice to hear Cassie say they want me as their photographer for life. I couldn't be happier! I must be doing something right! xoxo