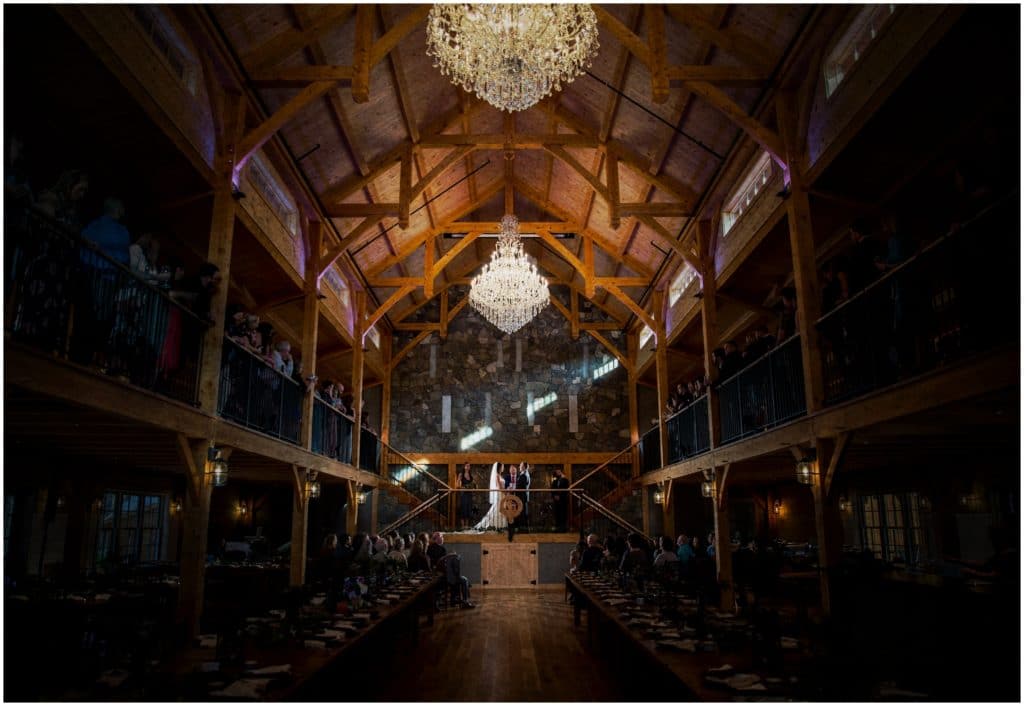 Chad and Emily found one of the only barn venues in Maine with heat for their Winter Barn Wedding, The Old Saco Inn.
As we all know, February in Maine can be incredibly cold, and their wedding day was no exception. Many Maine weddings take place in barn venues, but most don't have heat, so this little gem tucked away in Fryeburg, Maine, is one to check out. I loved the vibe of this new venue, and the owners made sure Chad and Emily had everything they needed for their big day.
Their wedding date was moved up on short notice, due to the failing health of Emily's father. If they hadn't moved the wedding, it may never have happened, as it was held only weeks before COVID-19 became a household term, and widespread lockdowns began. Perhaps this was his last gift to her before he passed.
FAMILY HEIRLOOMS
This wedding was filled with family DIY projects, from a hand-carved family crest that was hung on the railing where they stood for their ceremony, to bouquets and boutonnieres created by Chad and Emily's mothers. But most importantly were the family heirlooms that they carried with them, making these items even that more precious. Chad carried family dog tags with him, and his brother, the best man, wore a pin that represents the family. He even made his own ring from a gold coin. Emily wore a necklace handed down for generations.
WEDDING PARTY VIP's
Chad and Emily chose to have a first look, which quickly became emotional. I love capturing these moments, when such joy and love is felt in the room. After photos together alone, we usually do photos of the entire wedding party. Emily and Chad opted not to have a traditional wedding party at all, and instead made some of their closest friends and family into VIP's. They all gathered outside for some group photos before taking a seat inside for the ceremony.
A POLISH TRADITION
After the ceremony, toasts, and dinner, as a surprise to the newlyweds, they were called to the dance floor and presented with a challenge. A tray was brought to them, containing a crown, and two filled shot glasses. Chad and Emily were each to choose a shot glass. One was filled with water, and the other with vodka. On the count of three, they were to take the shot in their hand, and the winner receives the crown!
I had never seen this at a wedding before, and I can whole-heartedly say I hope I get to experience it again. The crowd cheered, and as Chad swallowed the vodka shot, he grabbed the red crown, placed it on his head, and did a victory stroll around the dance floor, playing up his energetic humor to their guests, and giving Emily a good laugh in the meantime.
Their first dance together was beautiful, as well as Chad's dance with his mother. However, the most important dance of the night may not have been Emily and Chad's first one, but instead the last dance that Emily and her father would share together. I tend to wipe away my own tears for moments like these so that I can see clearly through my lens.
I am always amazed at not only the love shared on a wedding day, but the sentiment, peace, laughter, tears, strength, weakness, and the smallest moments that I'm honored to capture. This winter barn wedding will be one to remember.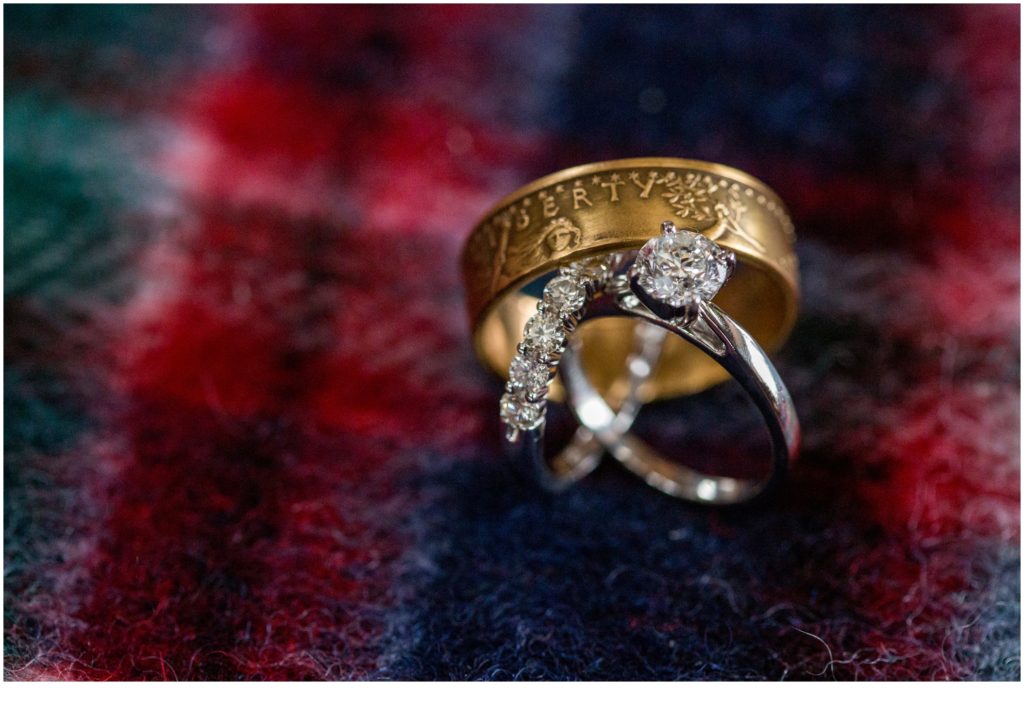 VENDORS
Photography: LAD Photography
Hair/Makeup: Kimberly Collins – The Make-up Diva
Dress: Dreams Bridal Boutique
Venue: The Old Saco Inn
Bouquet/Boutineers: DIY
Centerpieces: DIY
DJ: Greg Young