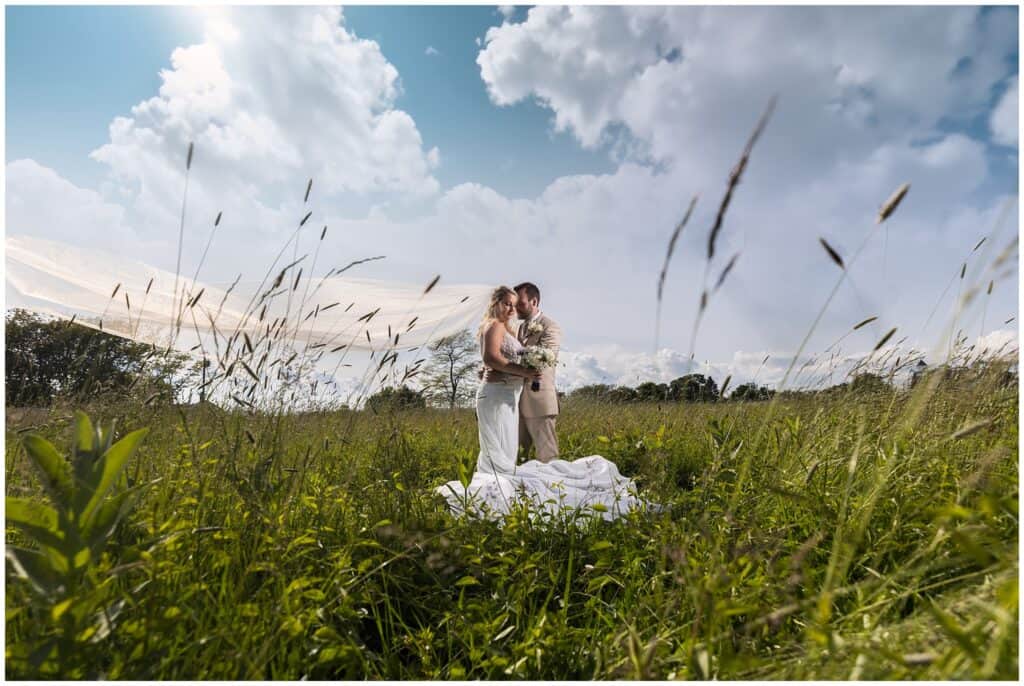 It's always such a heartwarming experience when you are able to be part of a couple's journey through life's most beautiful moments. I've had the privilege of knowing Analise for quite a while now, having first crossed paths when I photographed her high school senior photos several years ago. From those early days to capturing their engagement photos just last year, I've watched Analise and Mark's love story unfold, and I knew their wedding day was going to be something truly special.
A Heartfelt Ceremony
Library Hall on Bailey's Island in Harpswell, Maine set the stage for Analise and Mark's wonderful ceremony. The day was marked by a bittersweet undercurrent as Analise's mother had sadly passed away just weeks prior to the wedding. However, the presence of her mother was felt throughout the day. There was a beautiful framed photo of her in the ceremony space and a delicate blue bit of fabric wrapped around Analise's bouquet, as well as gracing a table – remnants from the dress her mother was supposed to wear. One of the most touching gestures was the memorial chair placed in the front row, a poignant reminder of the loved one they dearly missed.
Analise's stepfather played a special role in the ceremony, serving as the officiant, bringing a sense of warmth and familiarity to the proceedings. As Analise made her way down the aisle, her brother was right there by her side. It was truly such a special moment, you could feel all of the emotion in the air. Even Analise's brother, hidden behind his sunglasses during their dance together, couldn't contain his tears. This day was not just about the union of two souls in love; it was about celebrating the enduring bonds of family and the legacy of Analise's mother, whose spirit was present in every heartfelt moment.
A Small Coastal Town
Bailey Island is more than just a picturesque wedding location; it has great meaning to Analise and Mark as they grew up there and their families currently reside there. With their roots firmly planted here, it was only fitting that they chose this charming island as the backdrop for their special day.
And speaking of warmth and familiarity, there's a funny story that perfectly captures the close-knit nature of Bailey Island. As we were out with the groom and his groomsmen, taking some incredible photos in the yellow Oldsmobile Cutlass, a local police officer decided to have a little fun. Knowing the family well, he pulled the car over and pretended to question them about drinking and driving, much to the amusement of everyone present. It was a light-hearted moment that showcased the genuine camaraderie that exists among the island's residents.
Analise and Mark's Bailey Island wedding was a beautiful blend of tradition, love, and laughter. It was a day that honored the memory of Analise's mother and celebrated the meaning of family. Against the backdrop of Bailey Island's scenic beauty, their love story reached a new chapter, and I feel truly blessed to have been there to capture every heartfelt moment. Here's to Analise and Mark, may their love continue to grow as deep and strong as the roots of Bailey Island itself.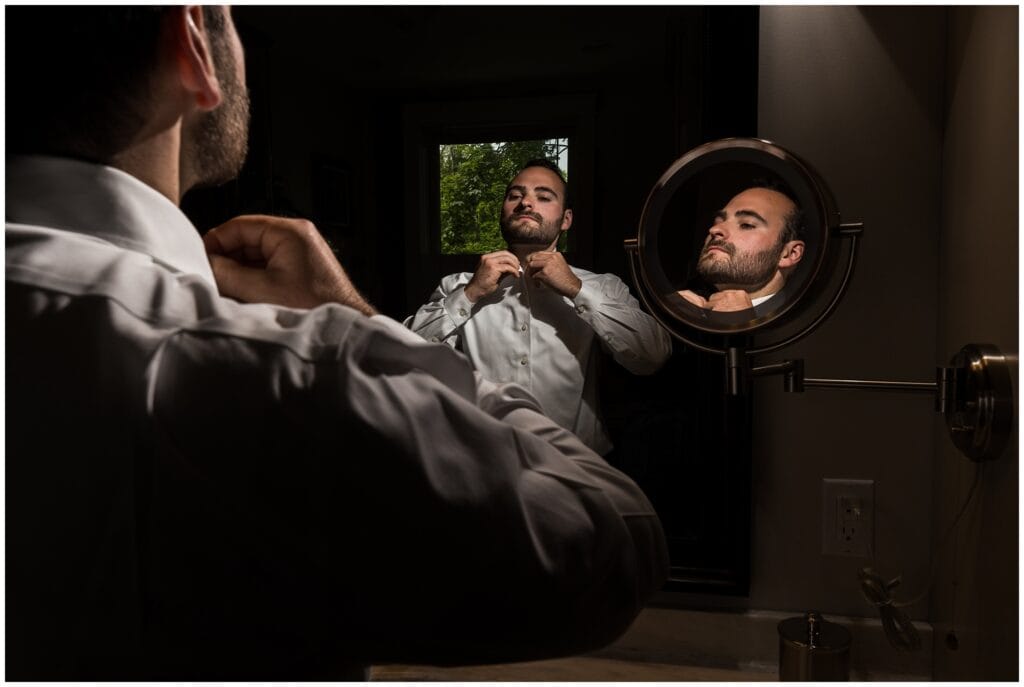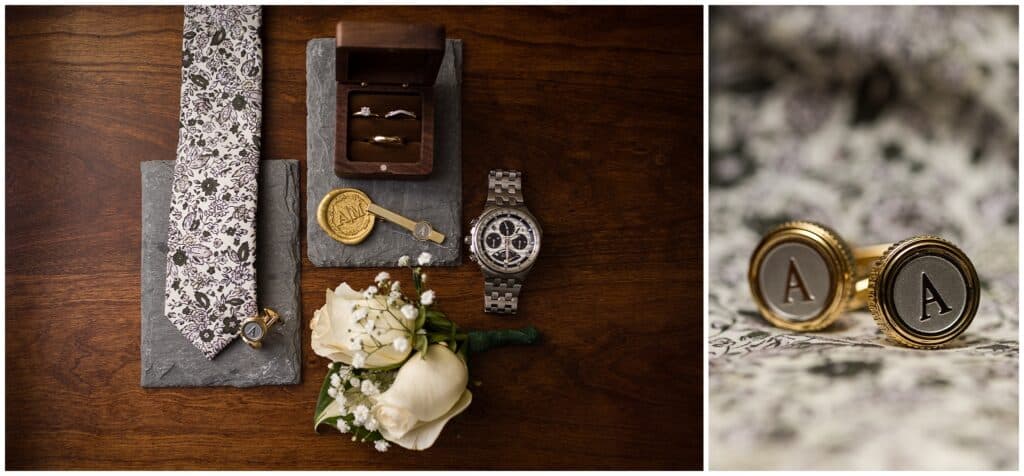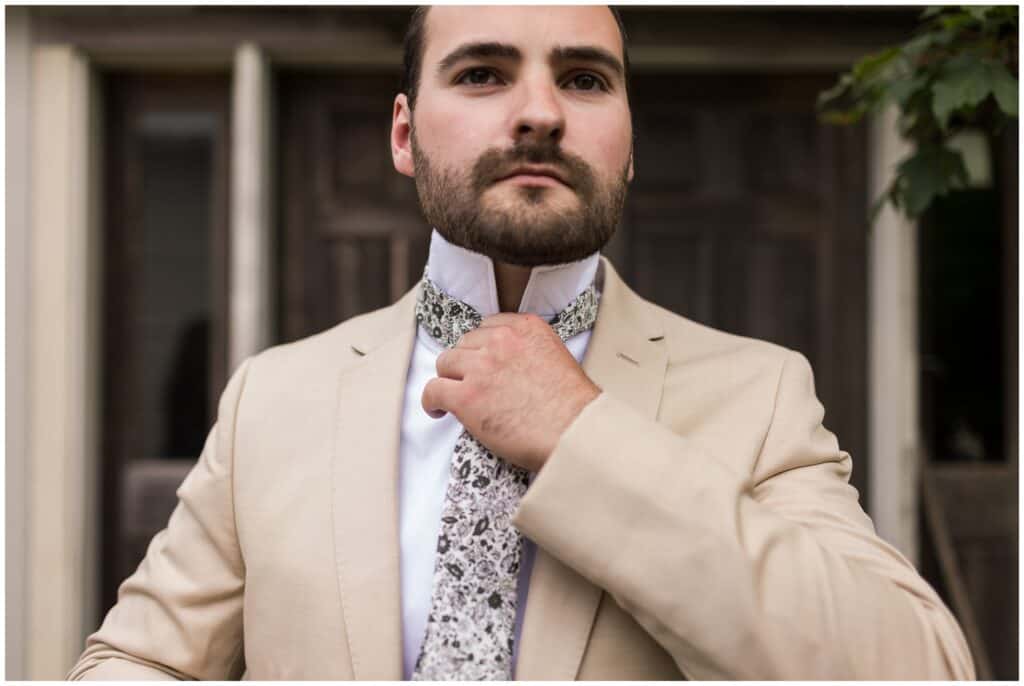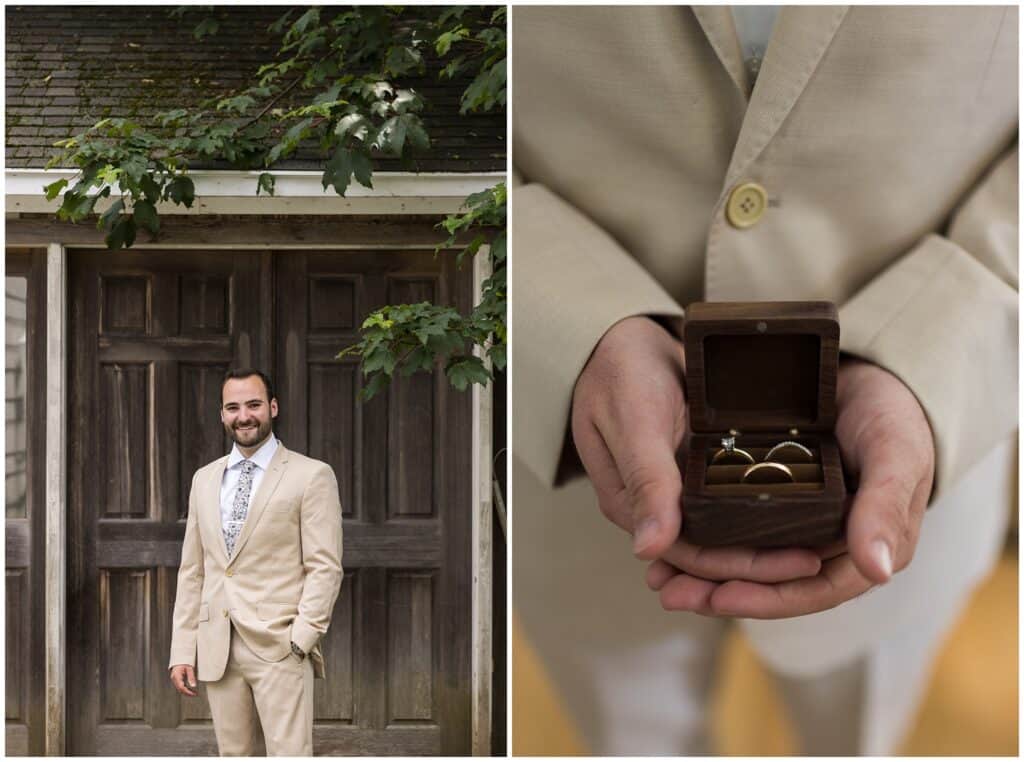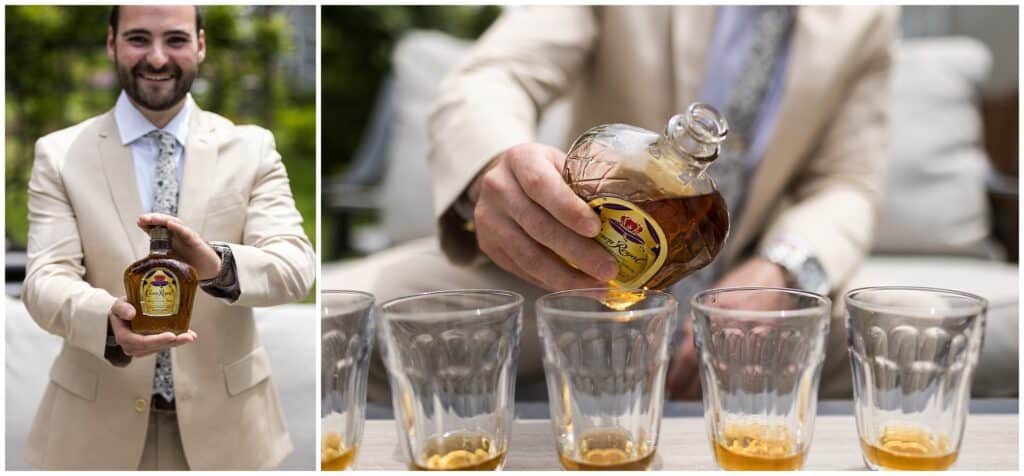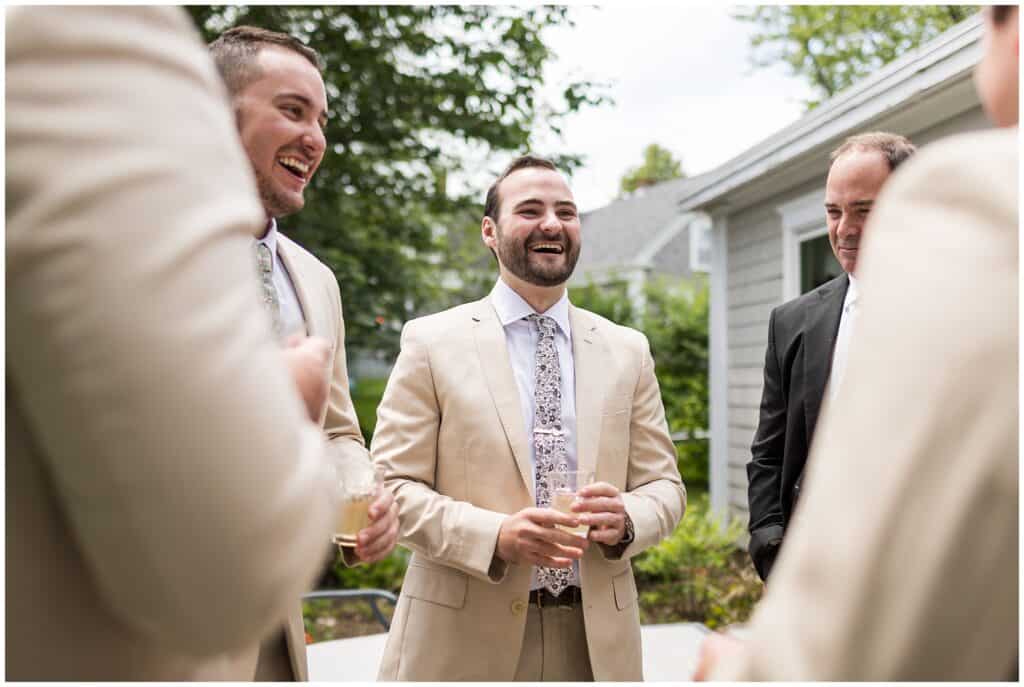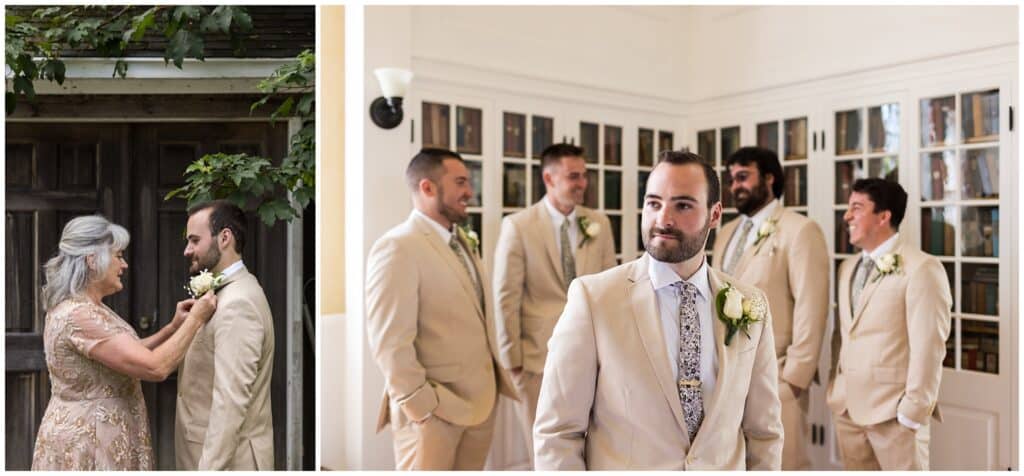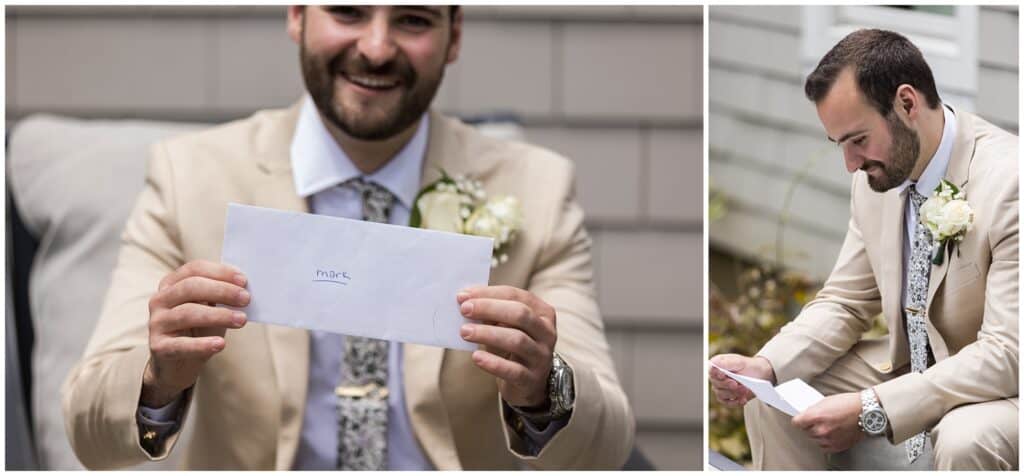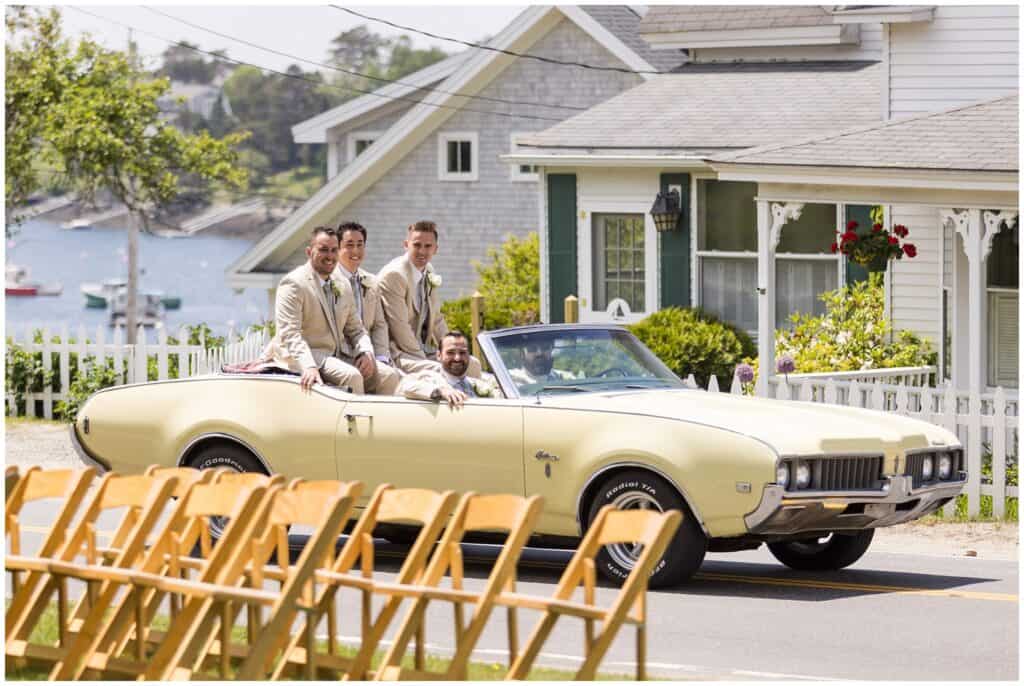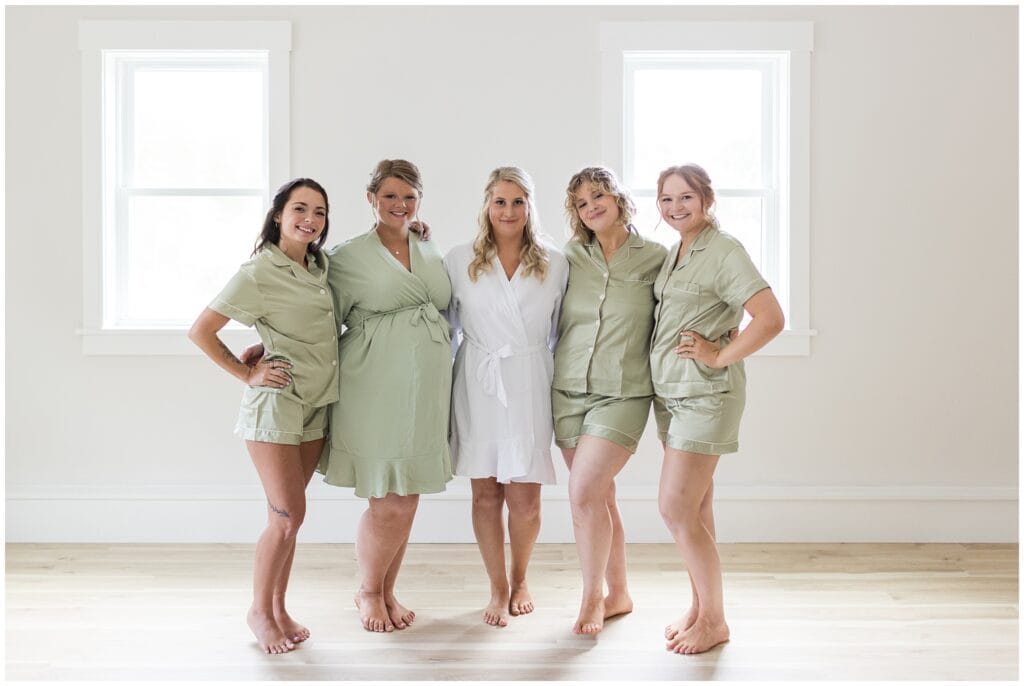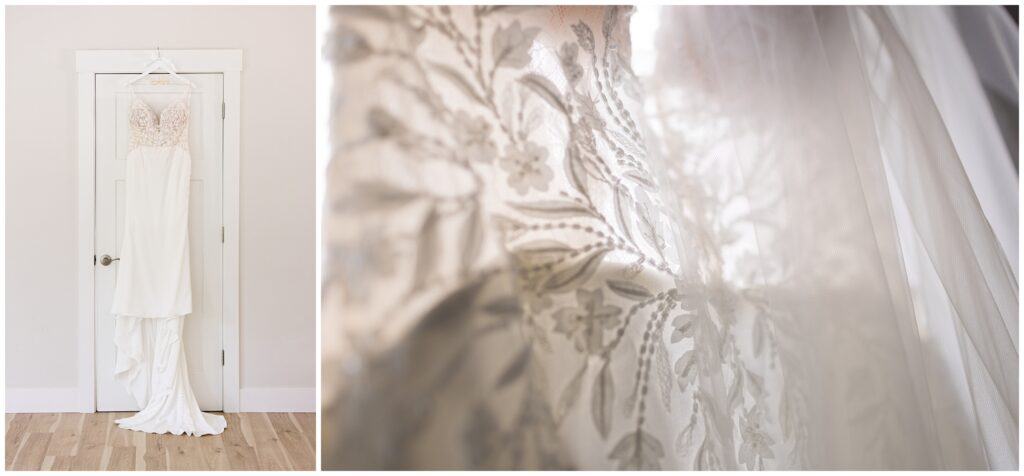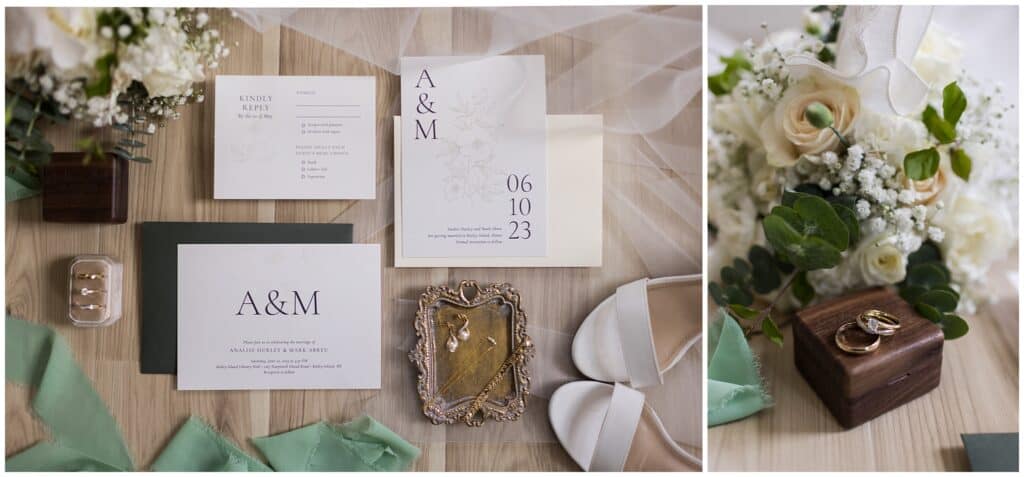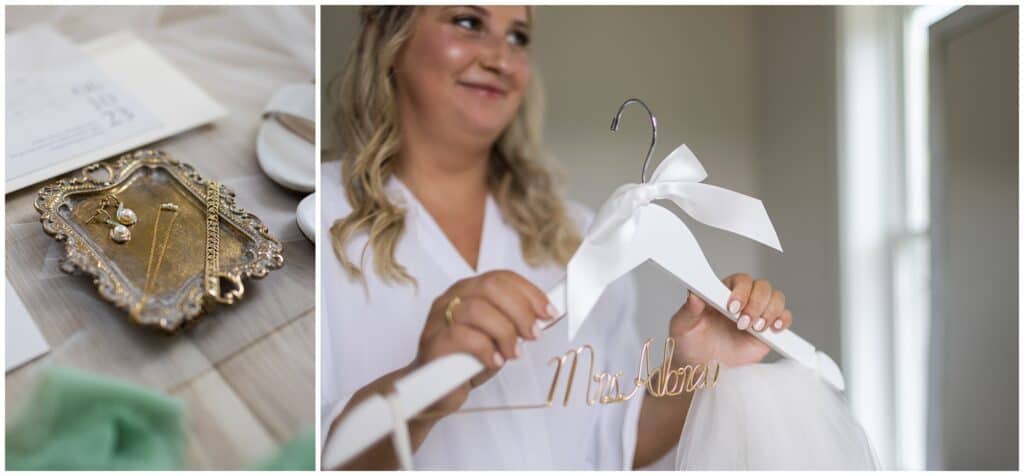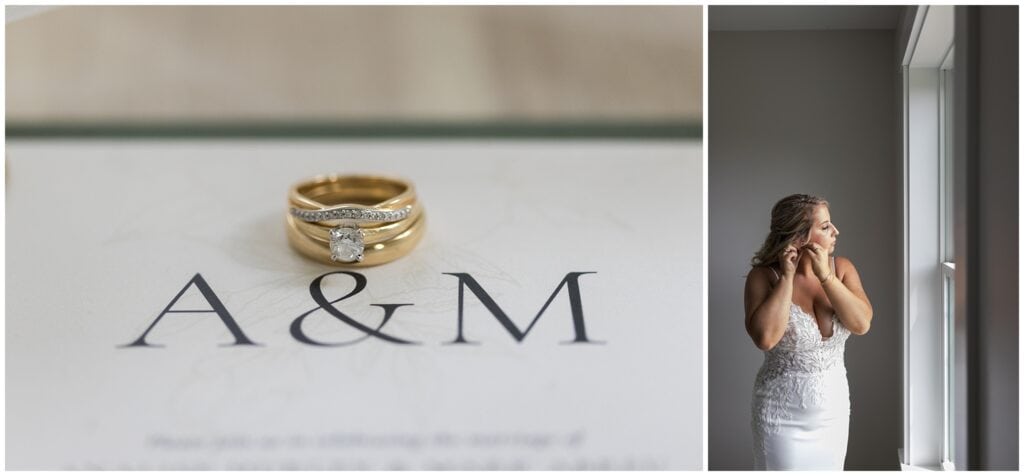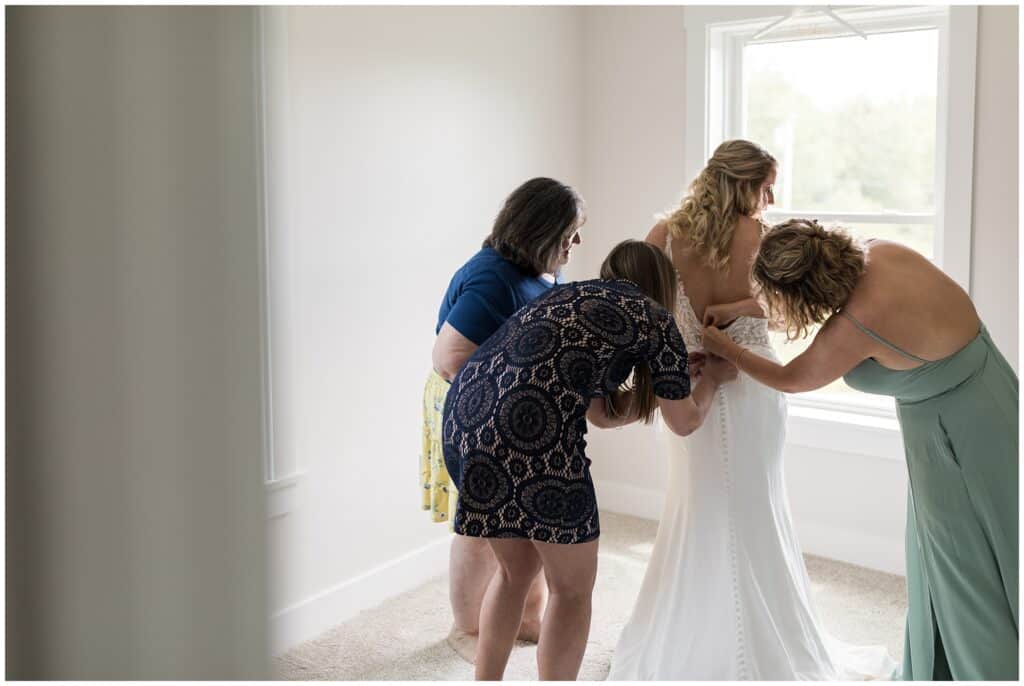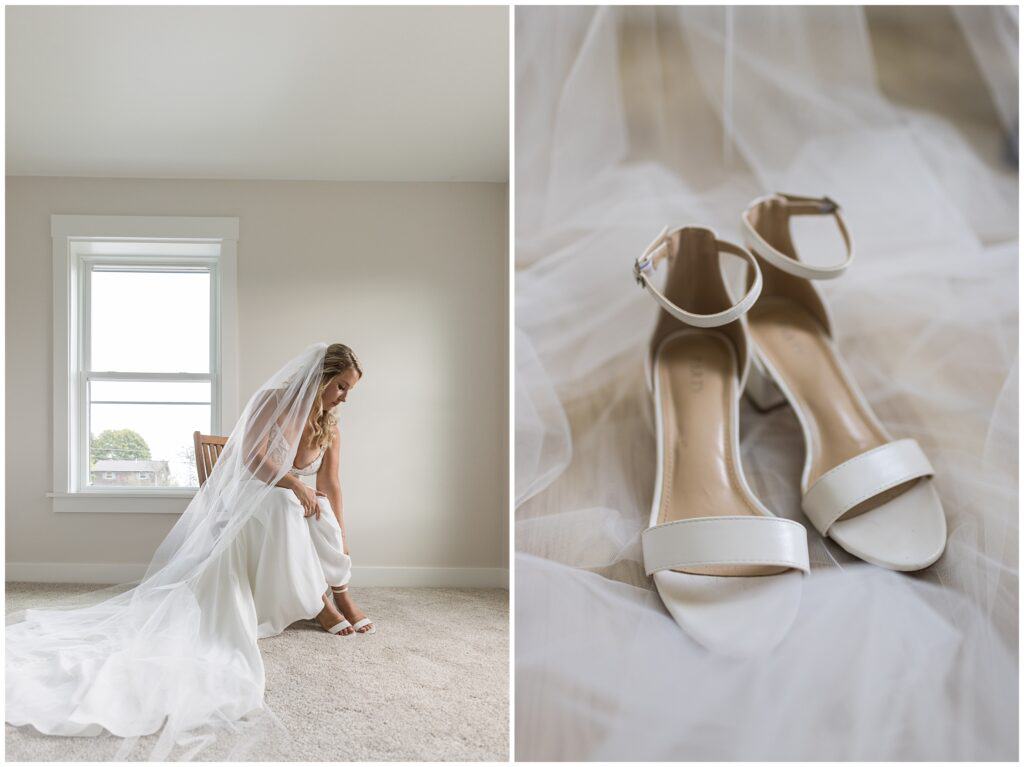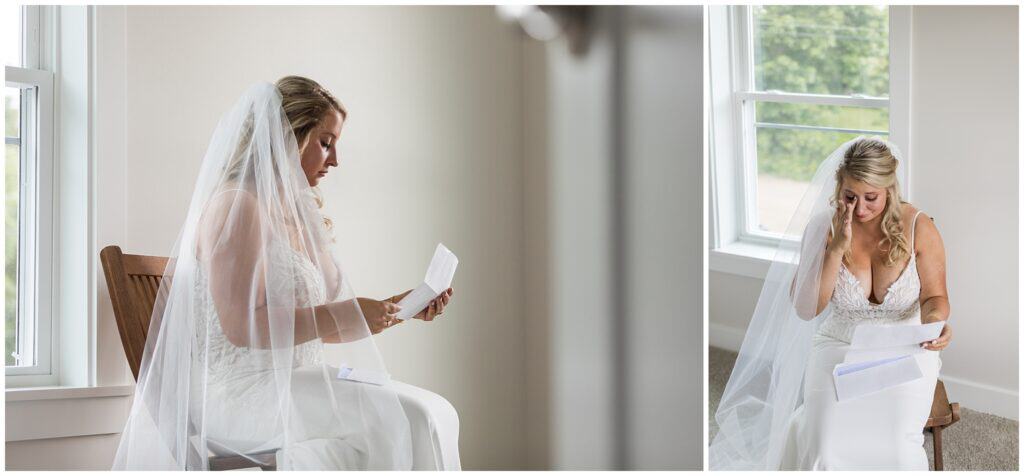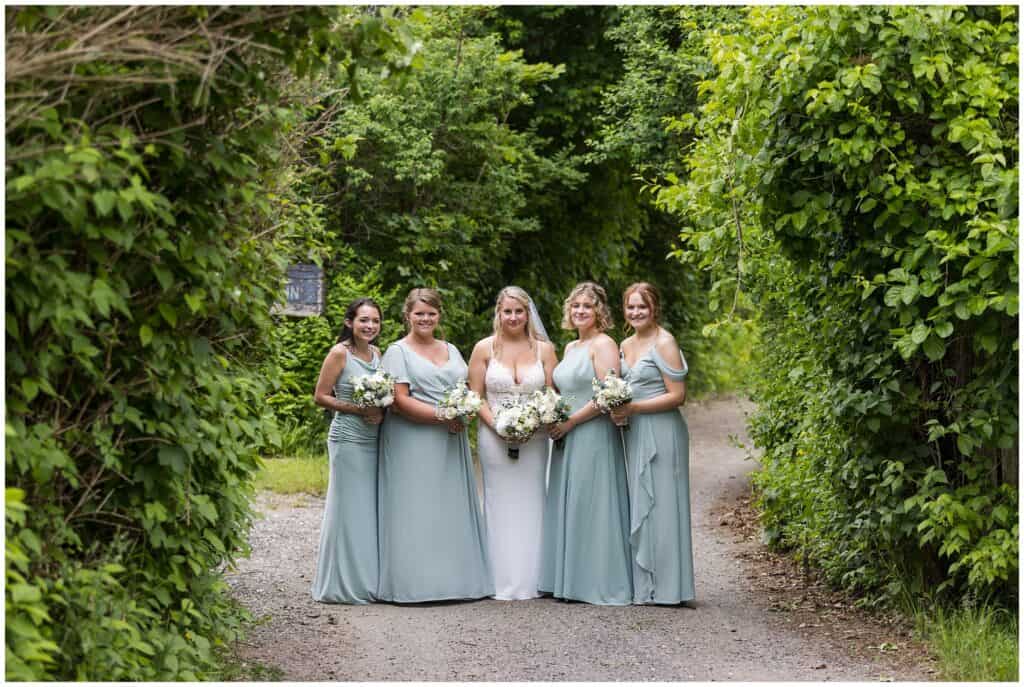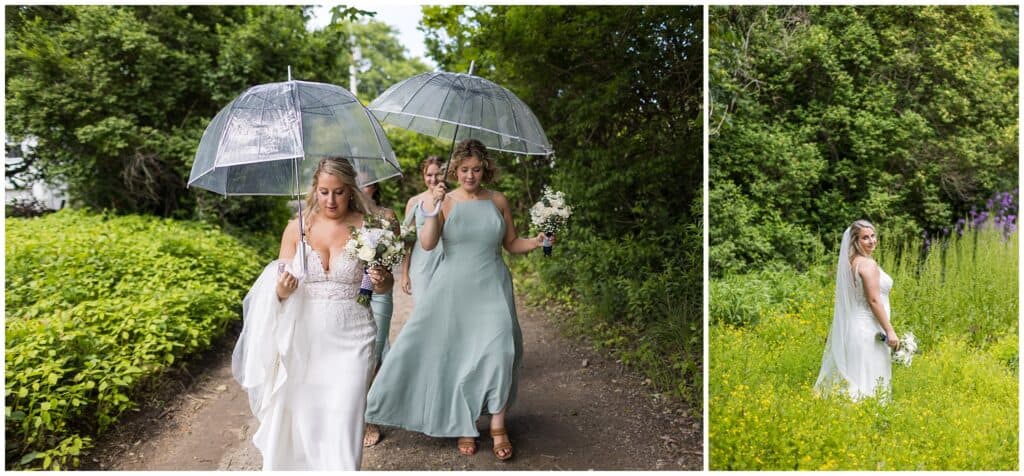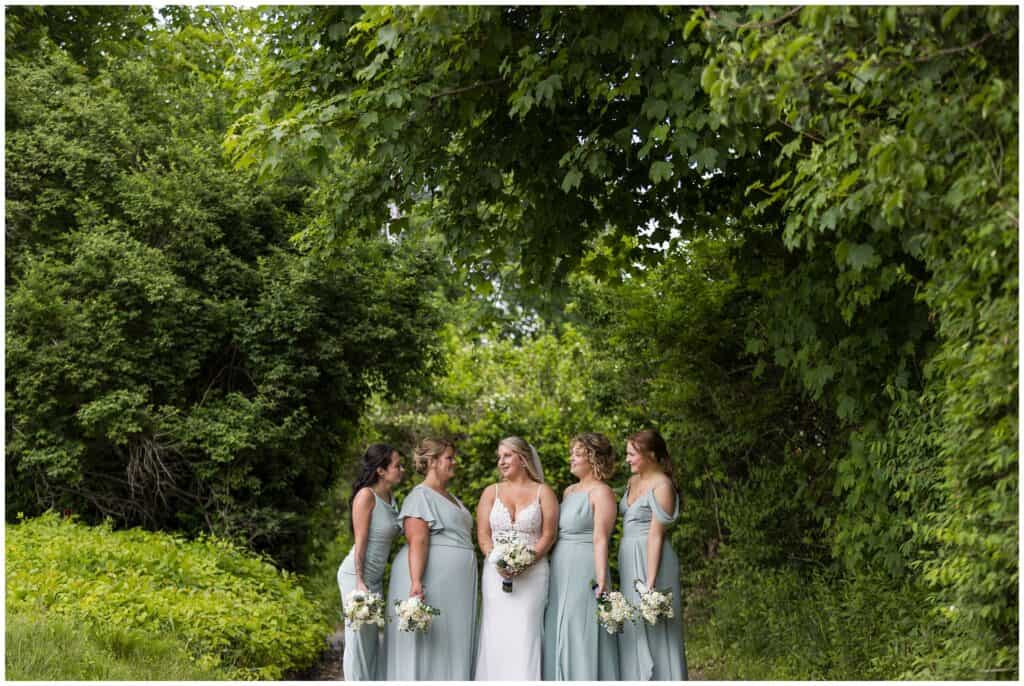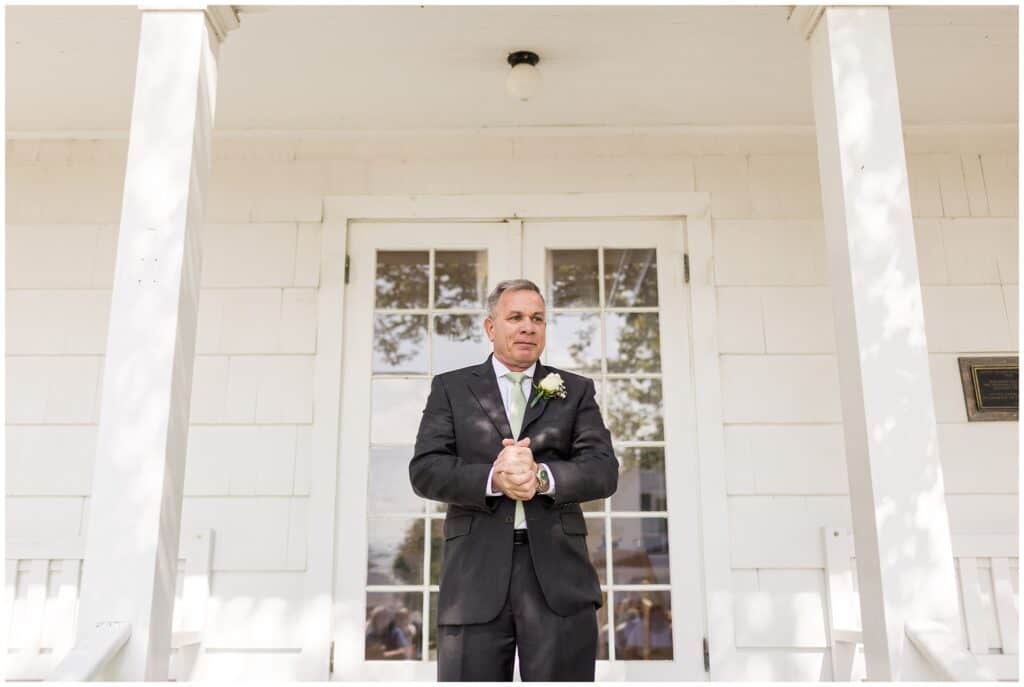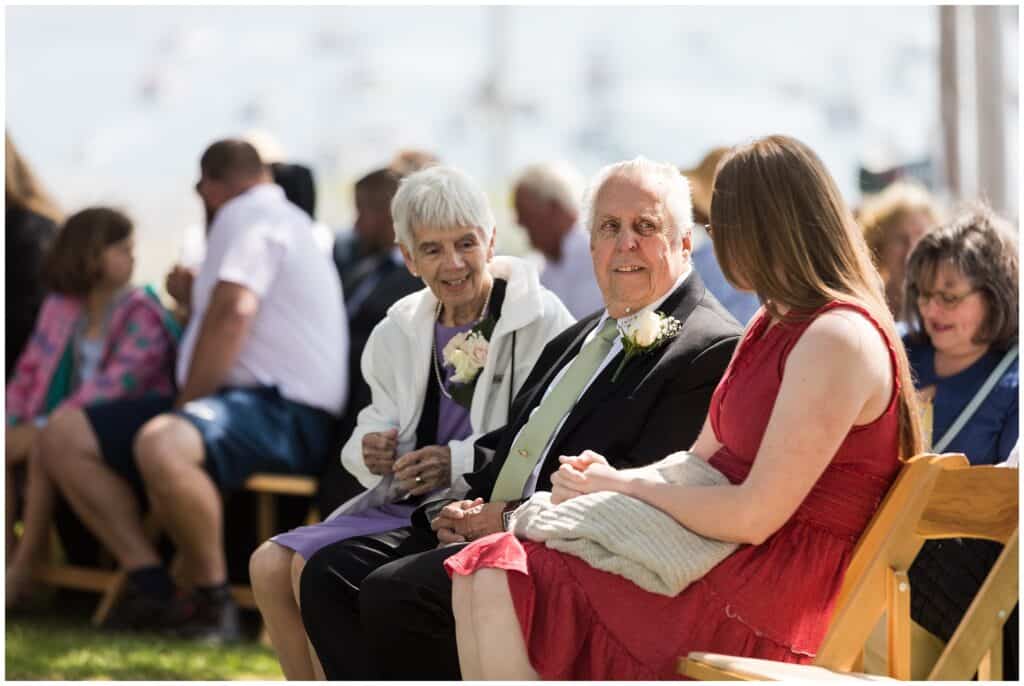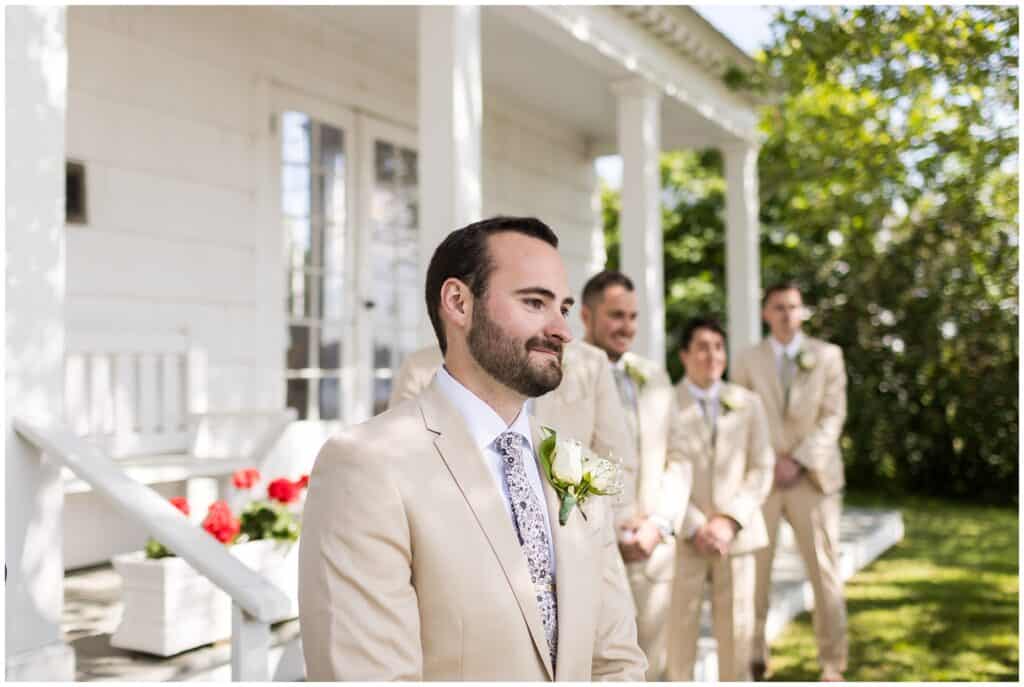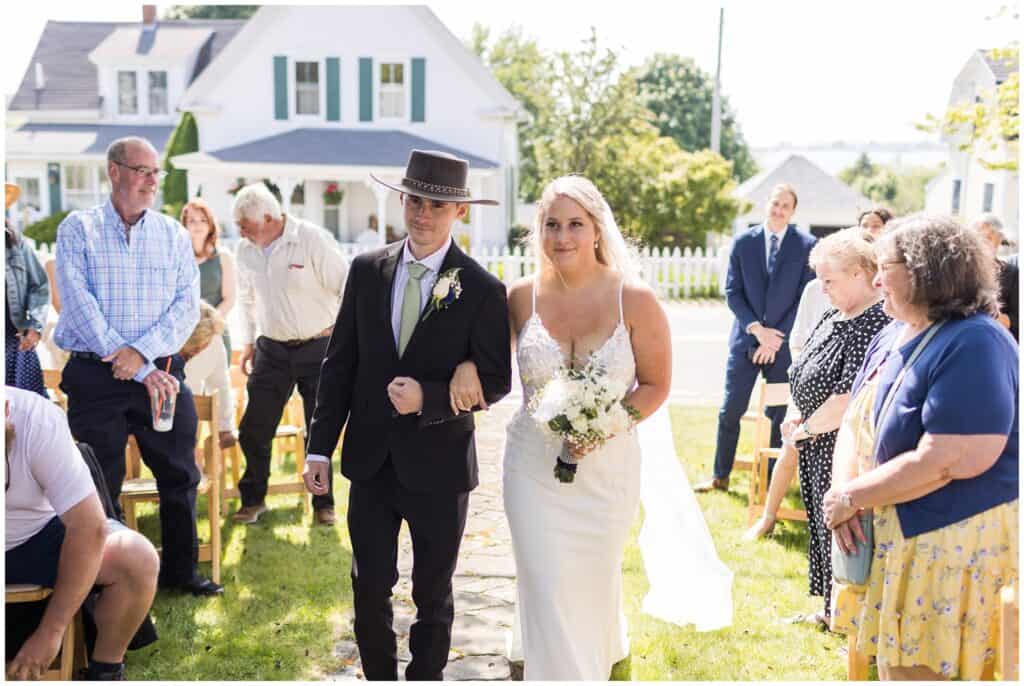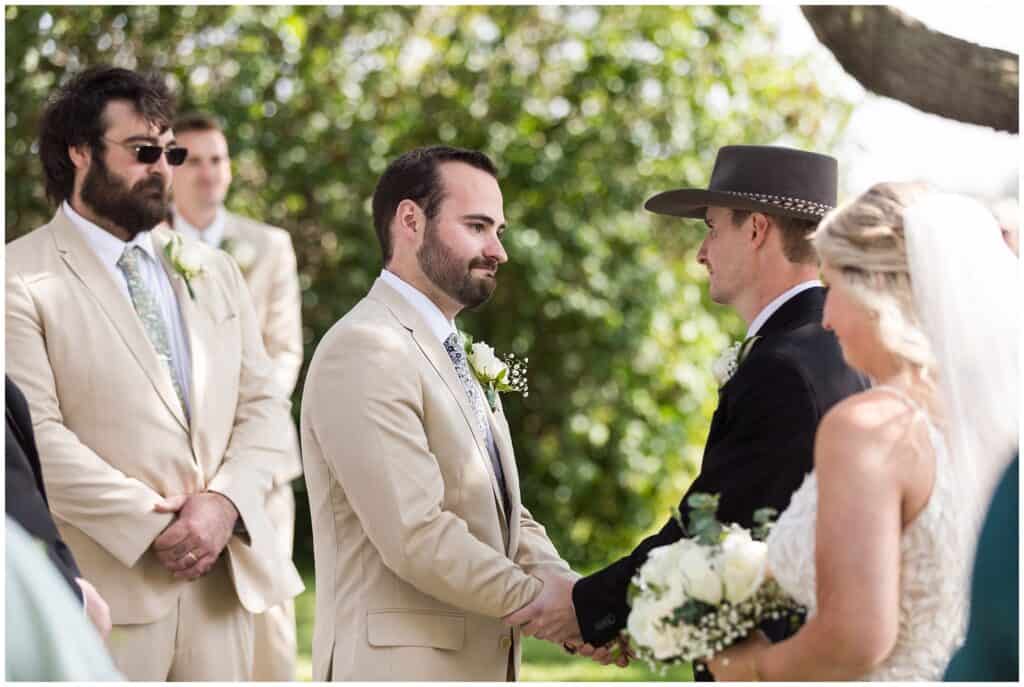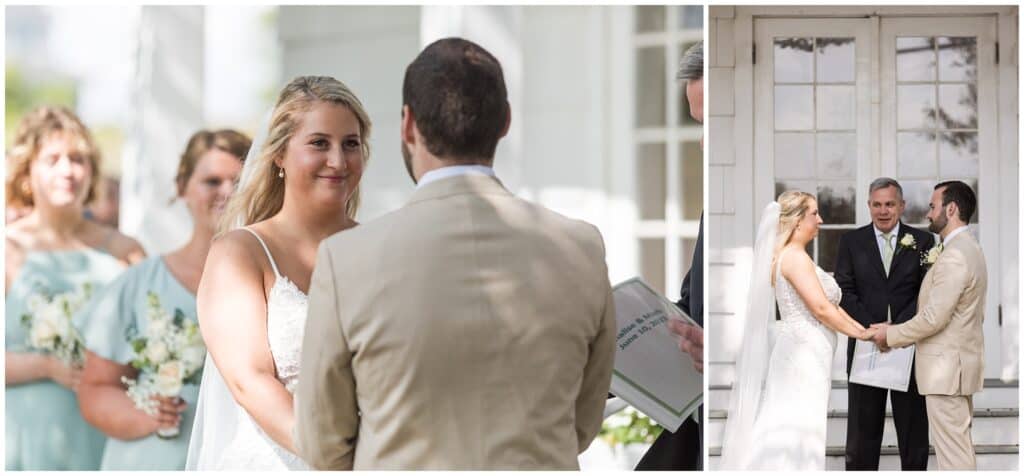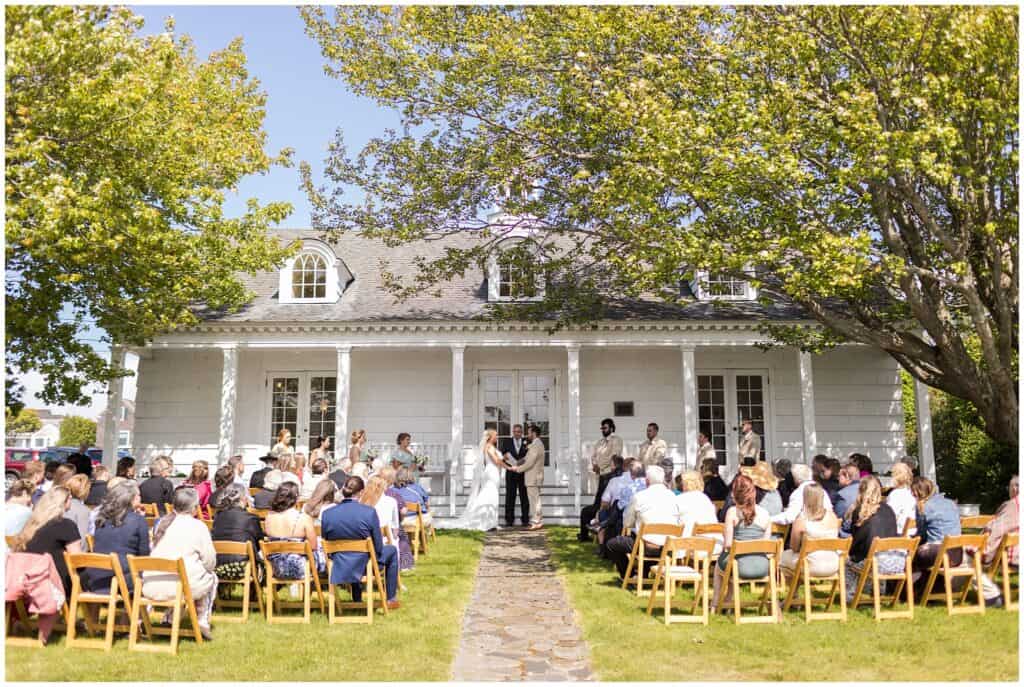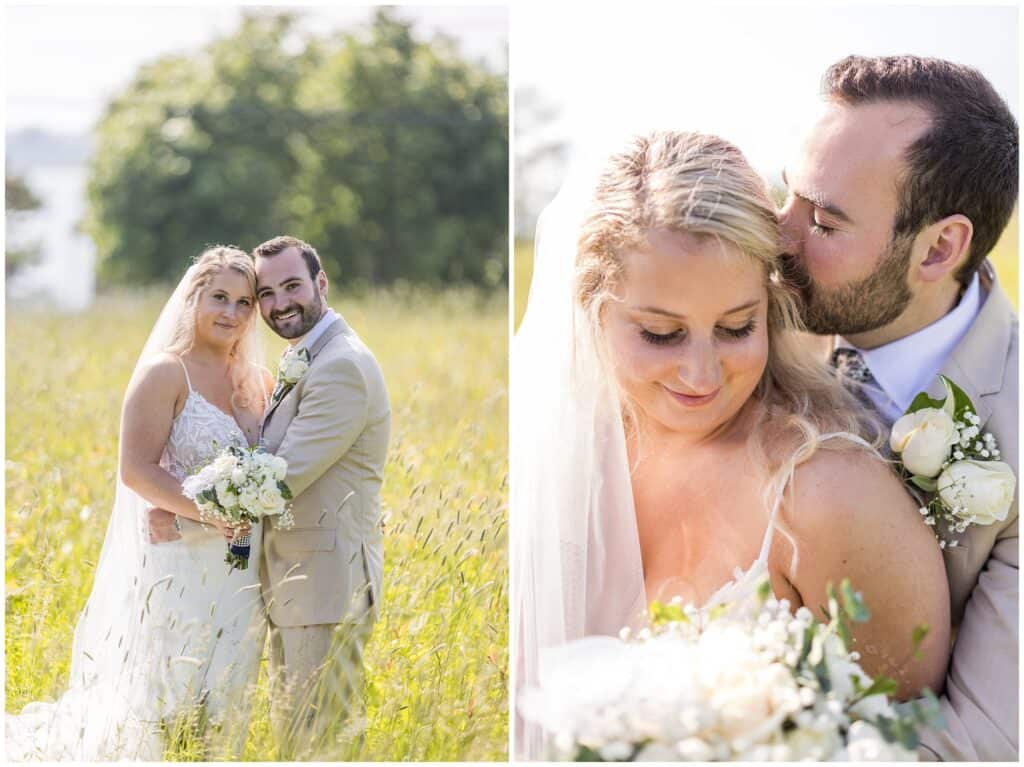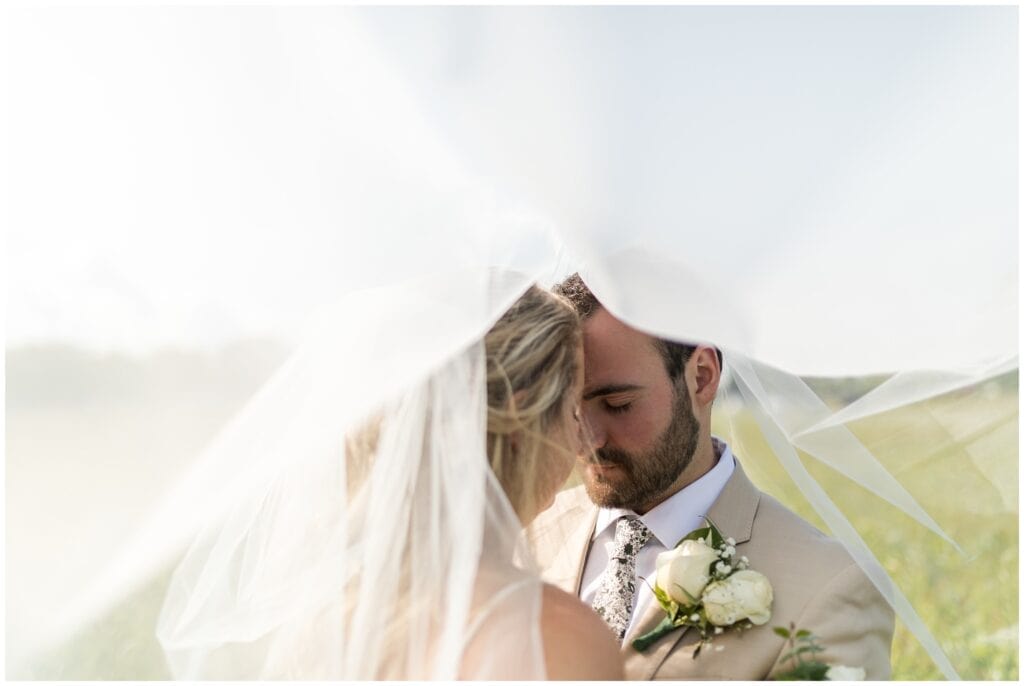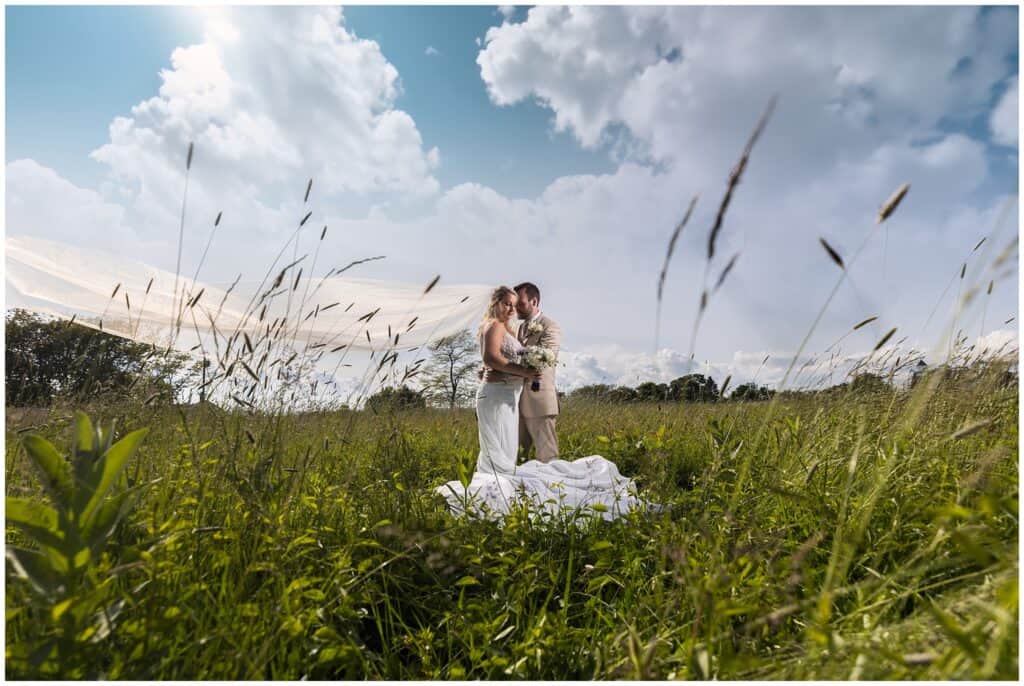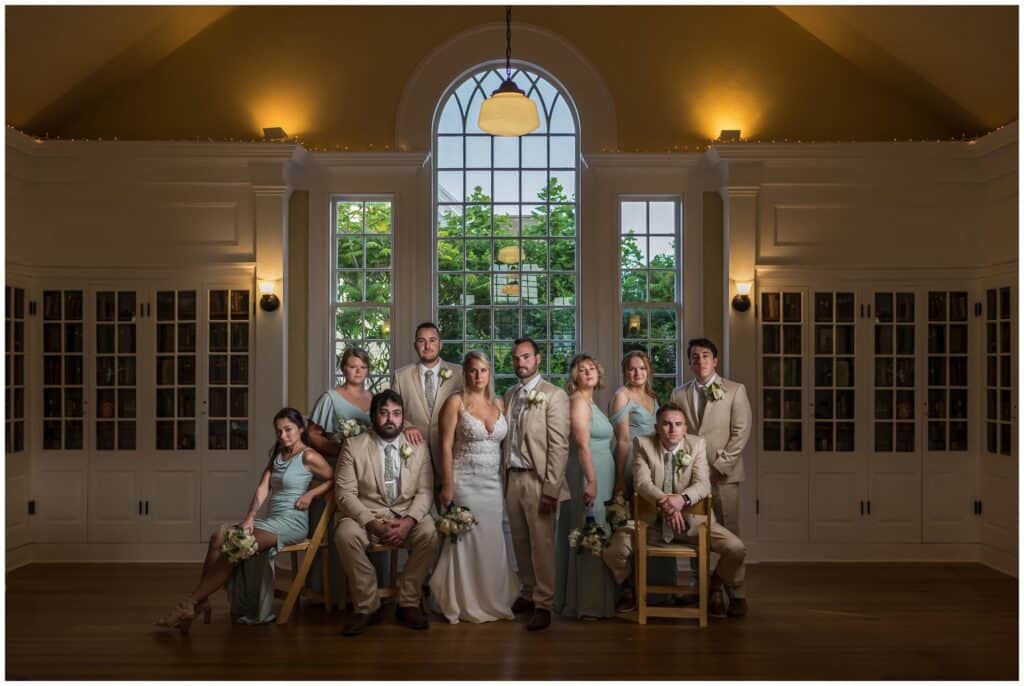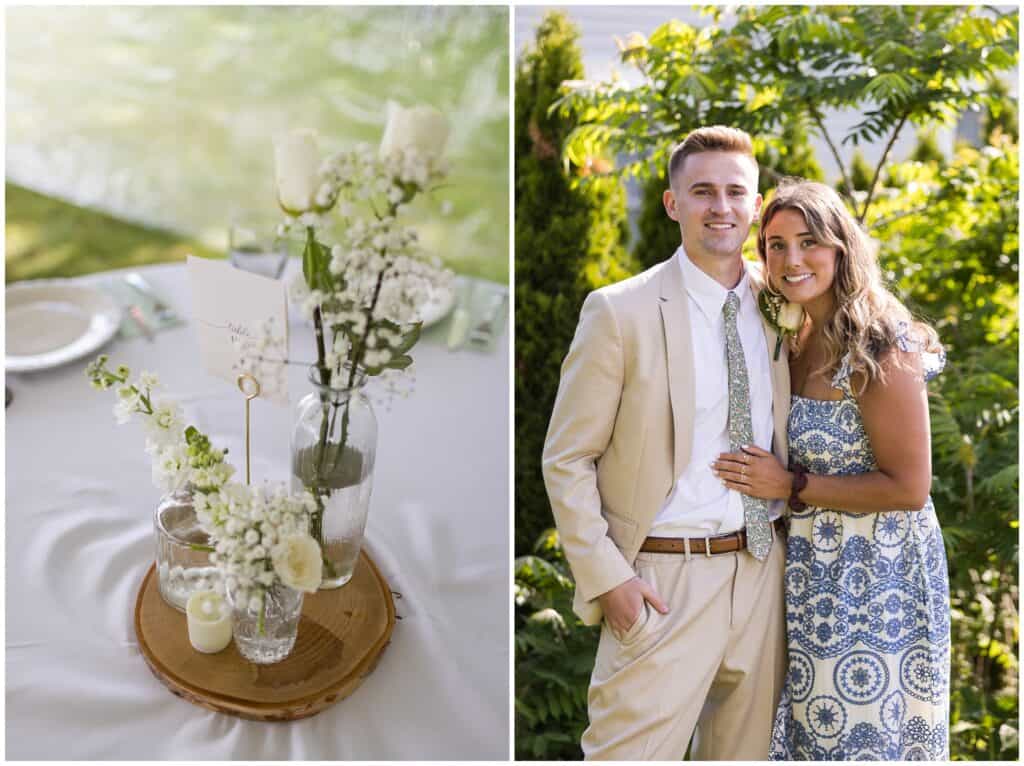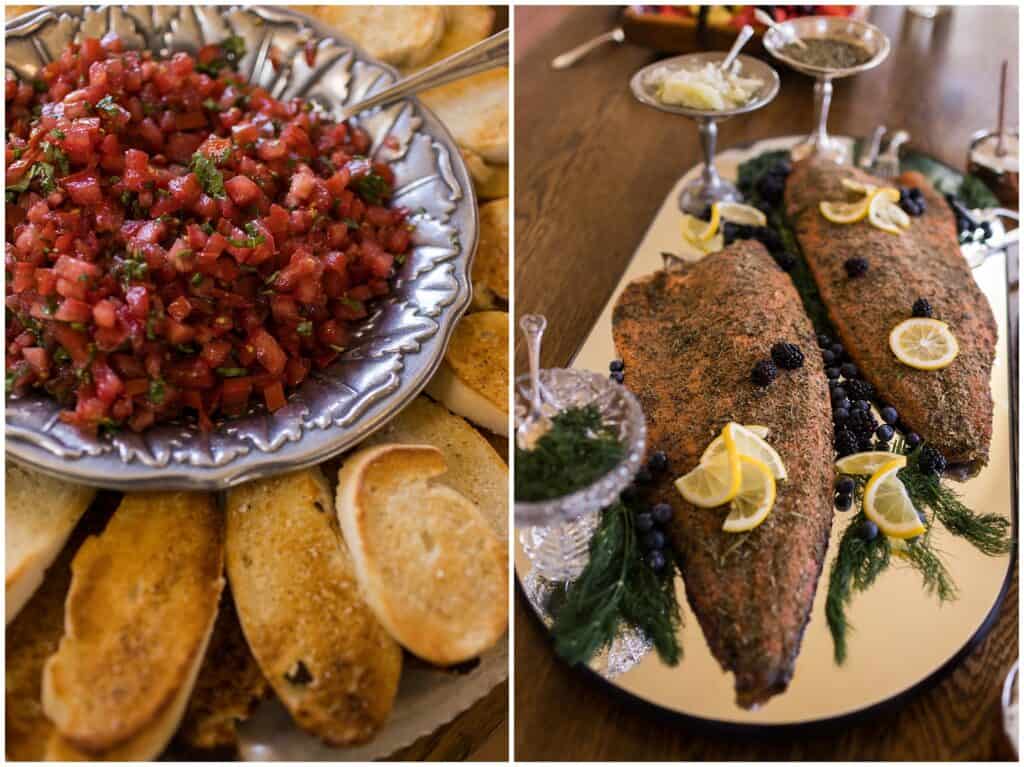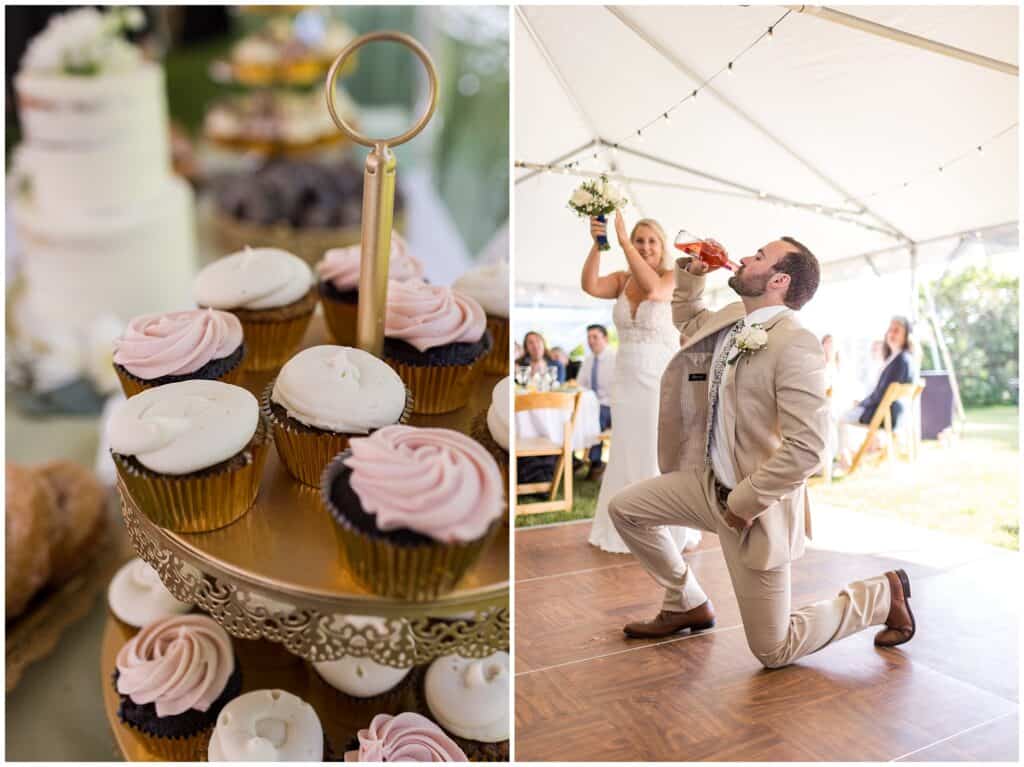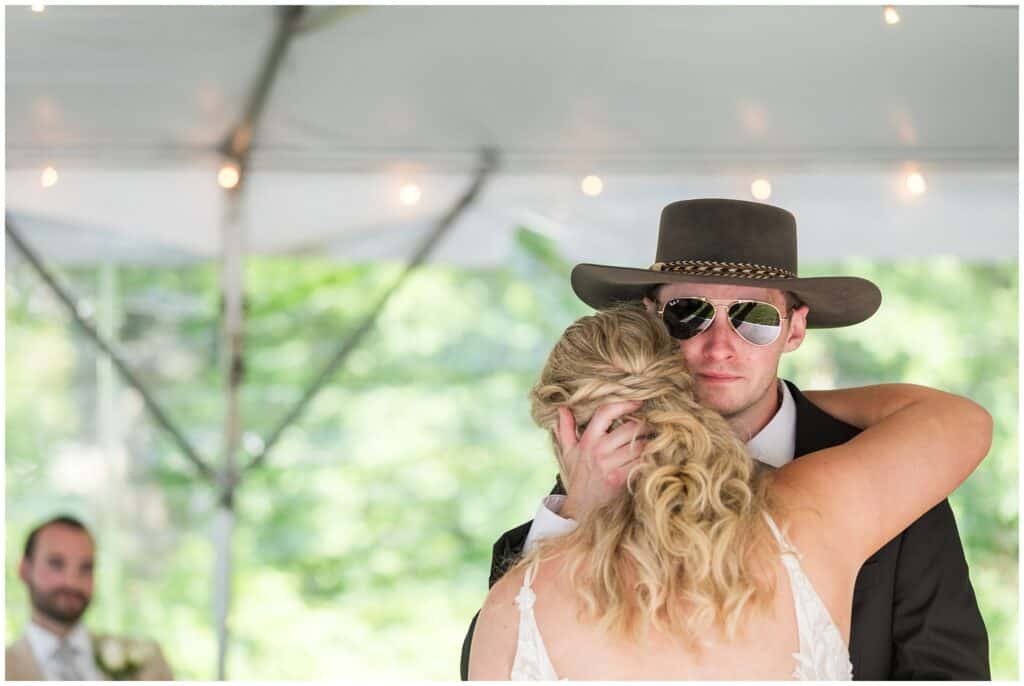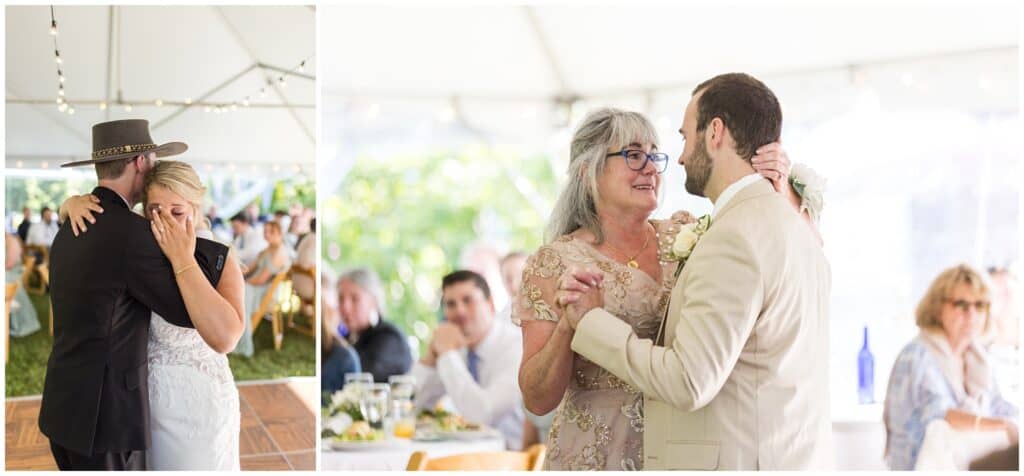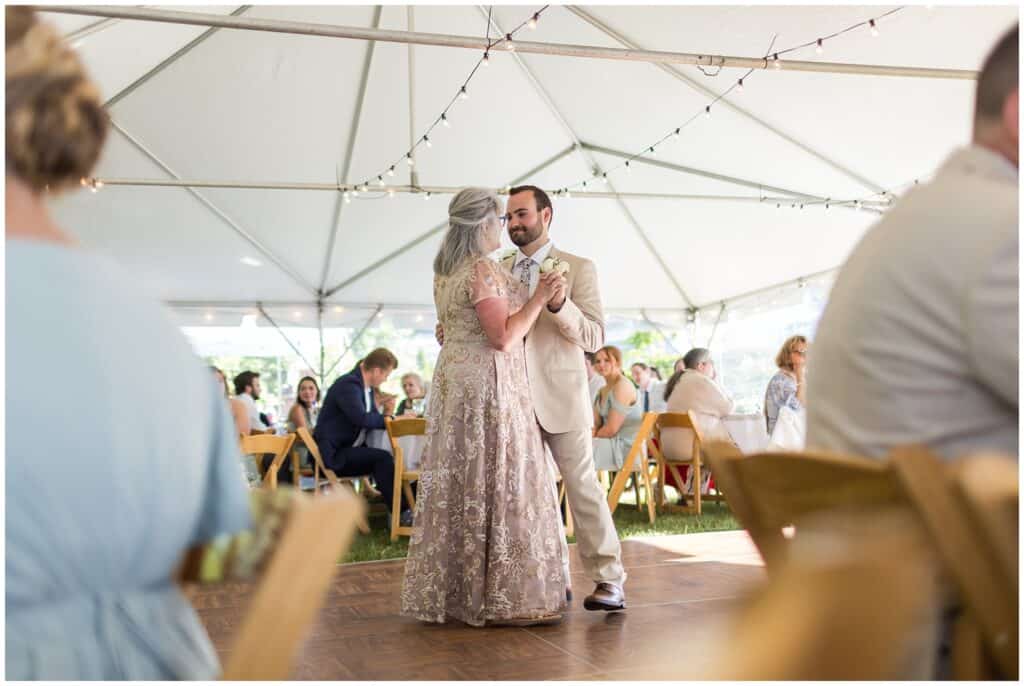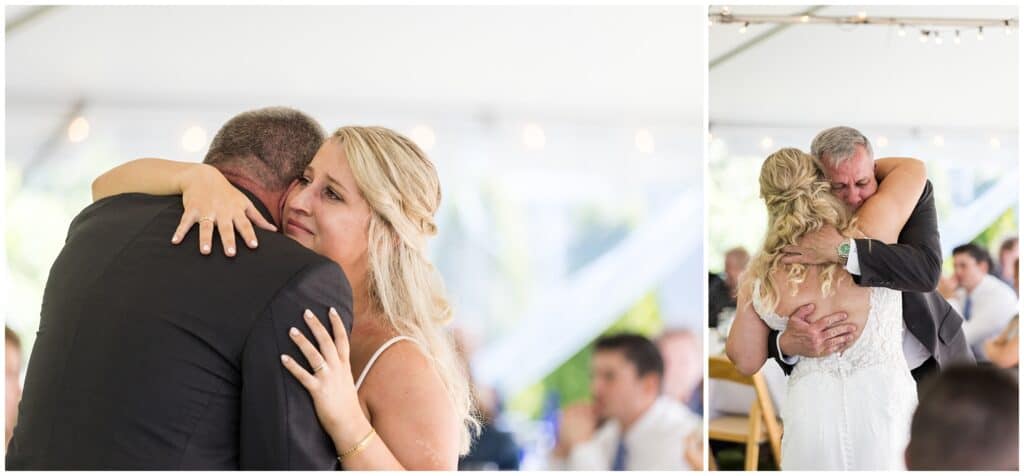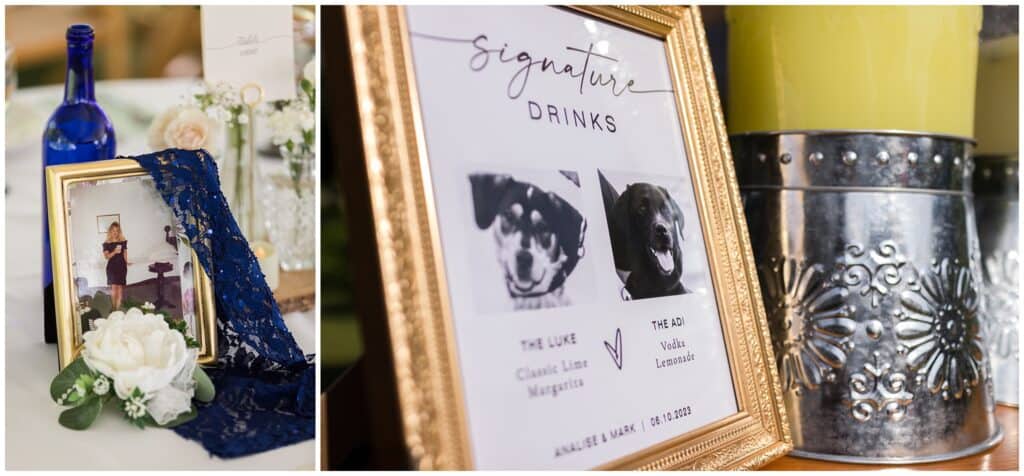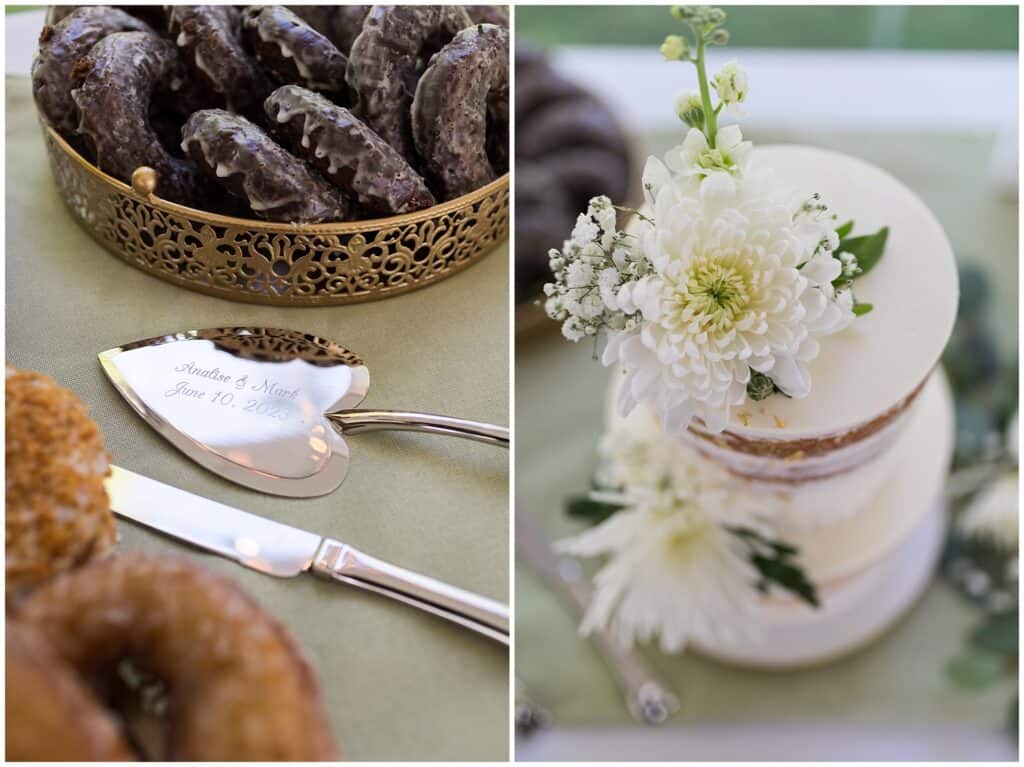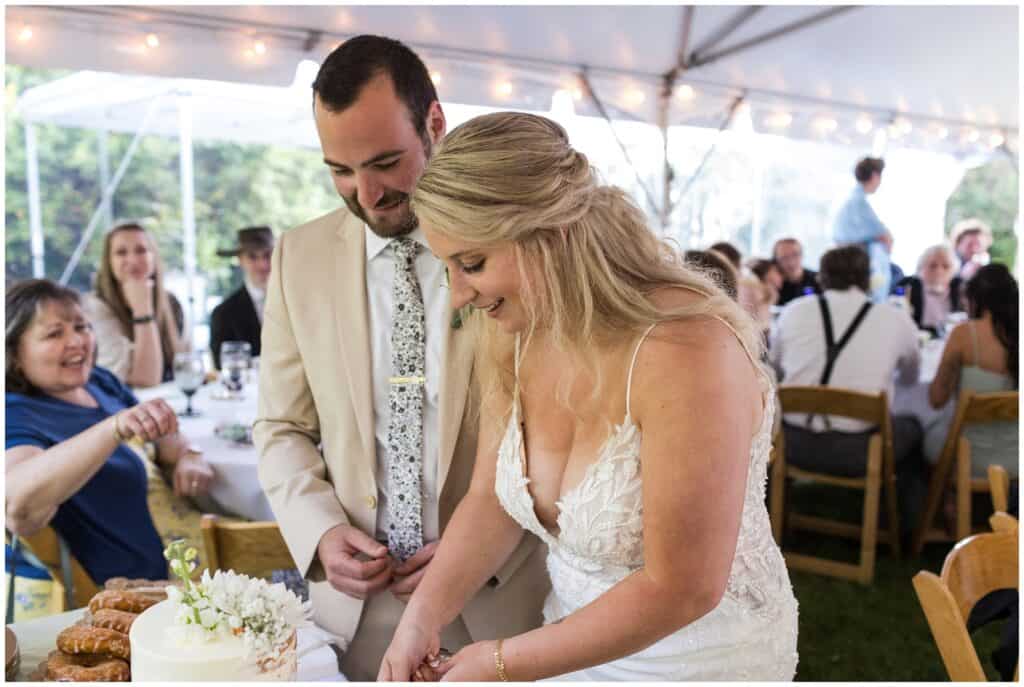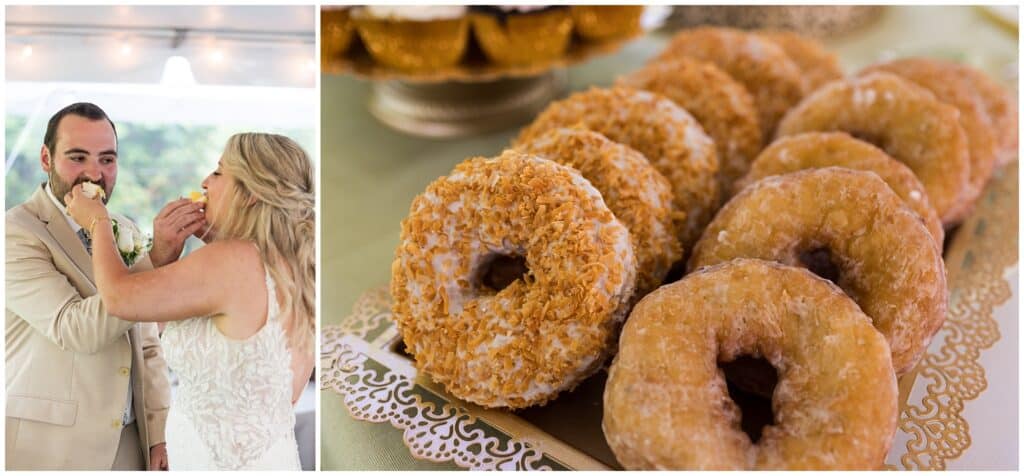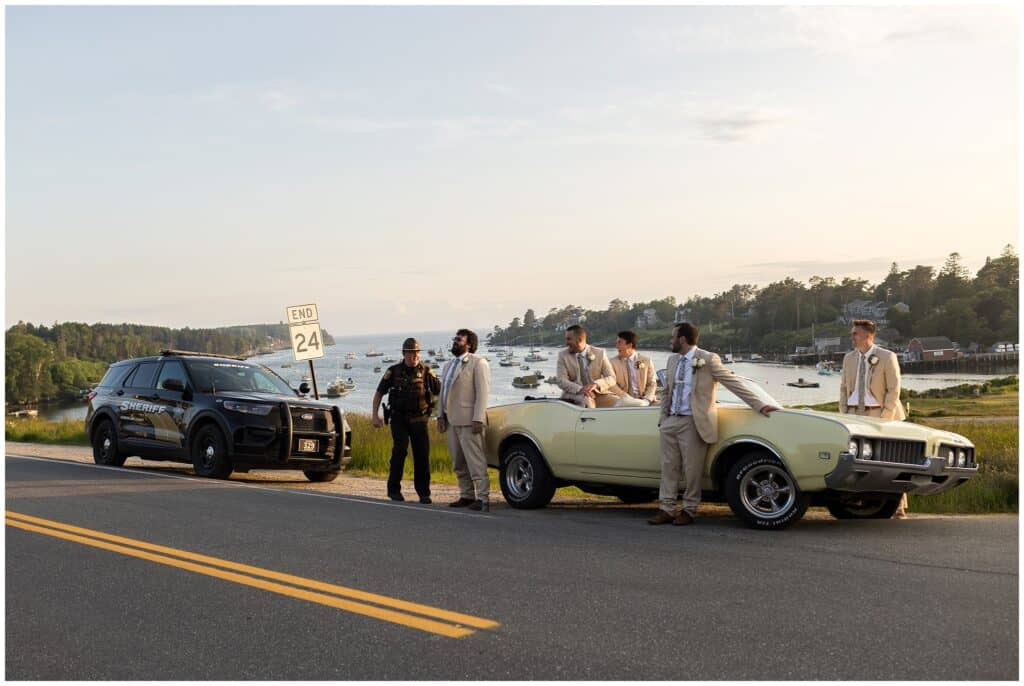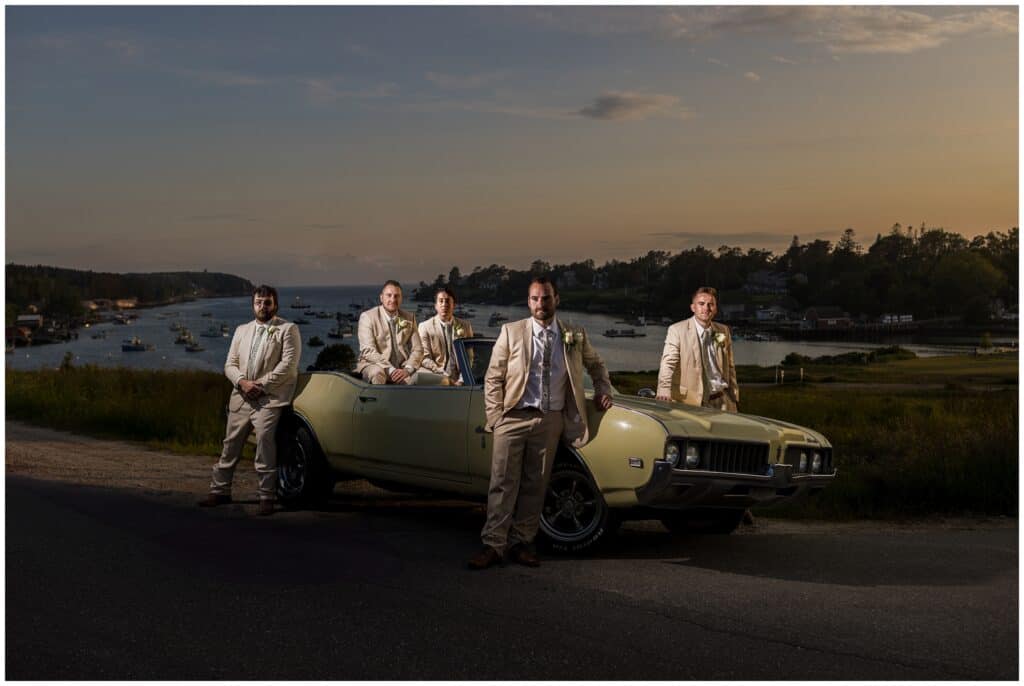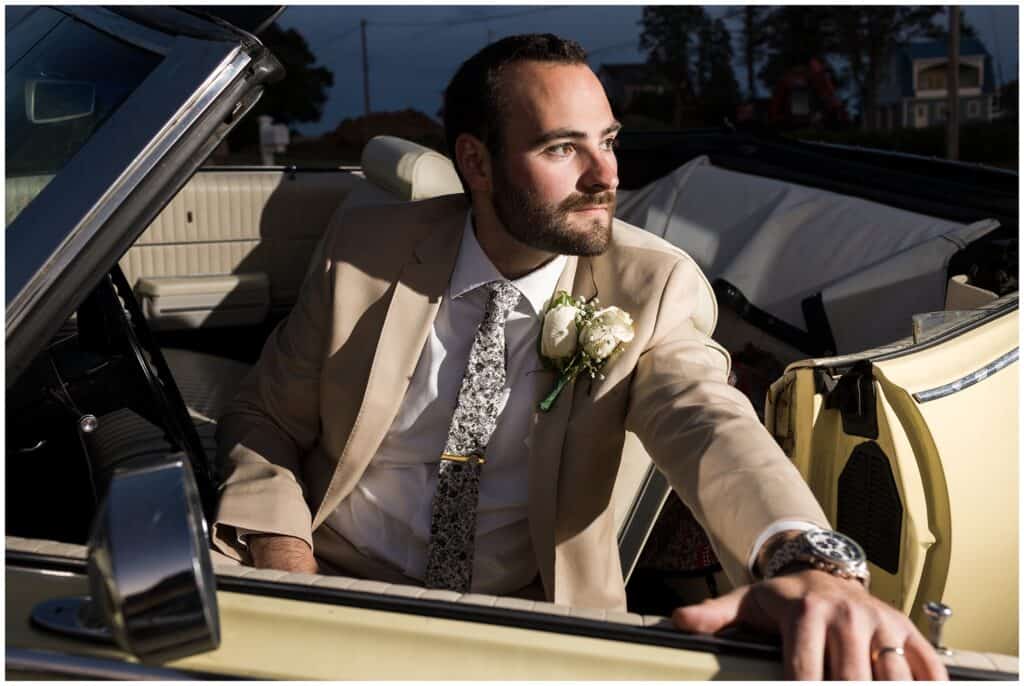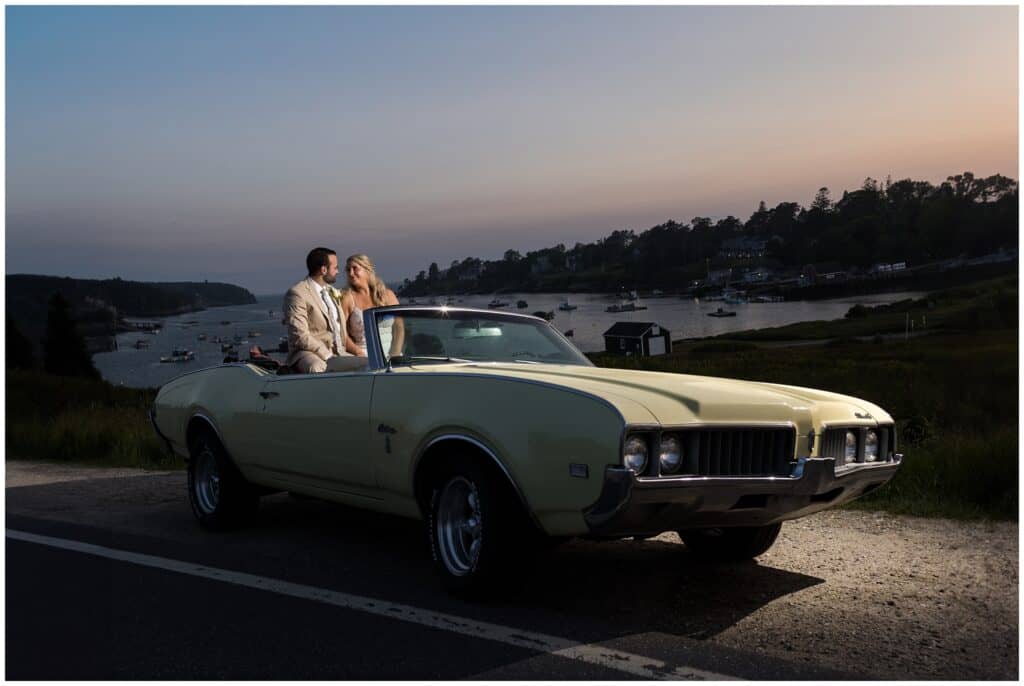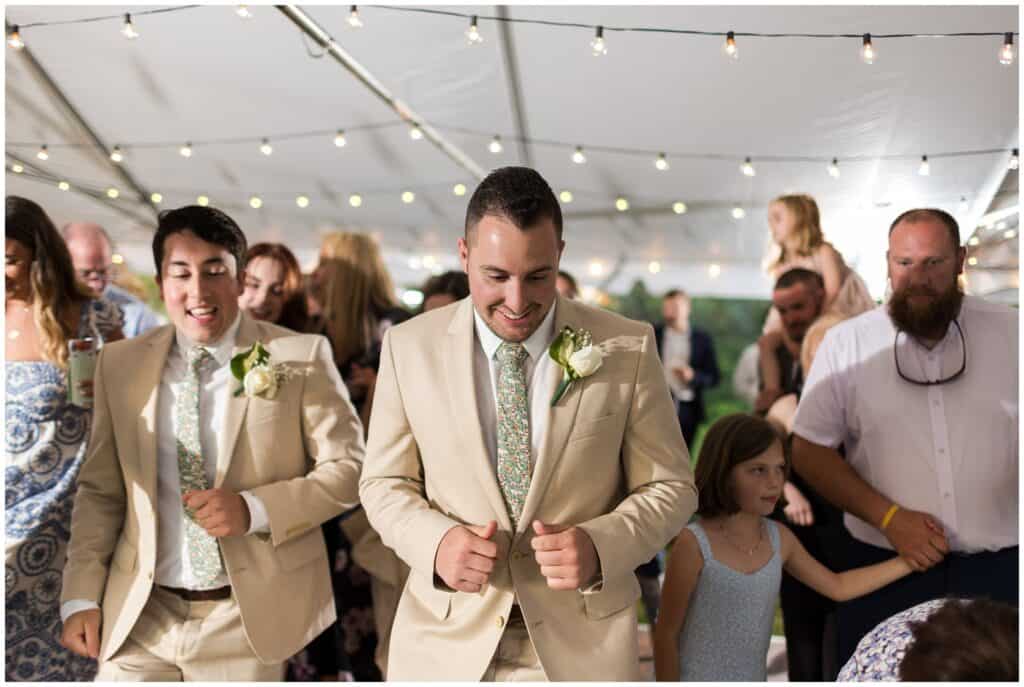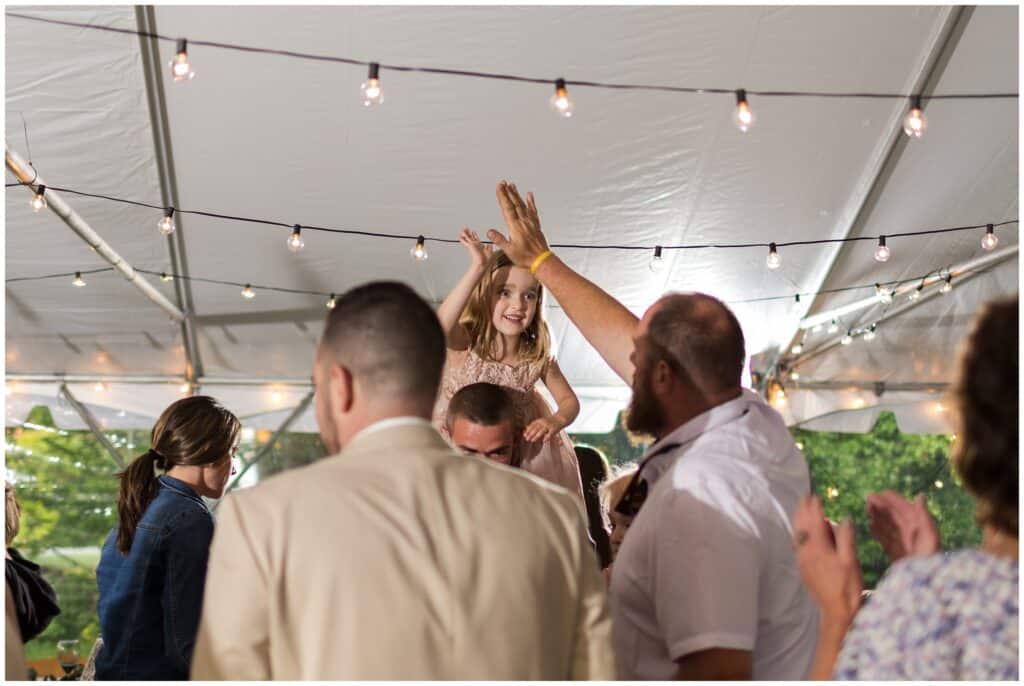 Vendors List:
Venue: Library Hall, Bailey Island
Wedding Dress: Andrea's Bridal
Bridesmaid's Dresses: David's Bridal
Suits: The Black Tux
Rings: Day's Jewelers
Officiant: Analise's step father
Hair: Lydia Rogers
Makeup: Ashley Kate James
Flowers: Family Friend
Music: DJ Cooper Fox
Cake / Desserts: Mainely Wedding Cakes
Caterer & Bar Service: Library Hall
Stationary: Zola
Table Numbers / Guest Seating Cards: DIY
Party Rentals: New England Tent and Awning