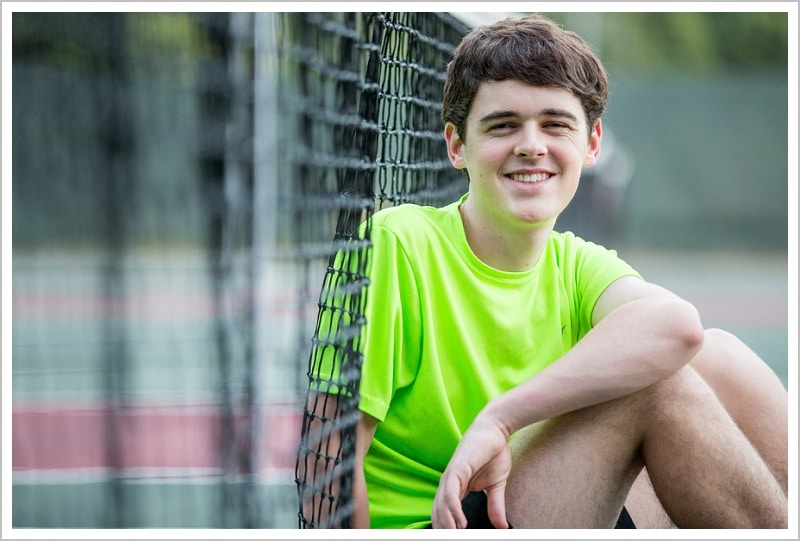 Say hello to Mac, a senior at Hall-Dale High School. From the woods to the court this session rocked!
Having been a member of the track team, where he would run the paths behind the school, and a tennis star, he wanted to have his senior pictures show that. What better place than right at his school where we utilized the woodsy paths and the courts. He even got to show off a little behind the net as we created some epic sports shots. Great choice of top for those shots too, opting for a neon green shirt. Definitely my favorite images from the session.
An extremely bright young man who can carry a conversation with anyone with ease, Mac brought his fun personality to the shoot. Just look at the color tie he picked out; that right there says a lot about him. Yes, he tied it himself, which, I have to say, impressed me, considering I don't know many older men who know how to do that!!! Bright future ahead of him.
All the best as you finish up your senior year at Hall-Dale!!