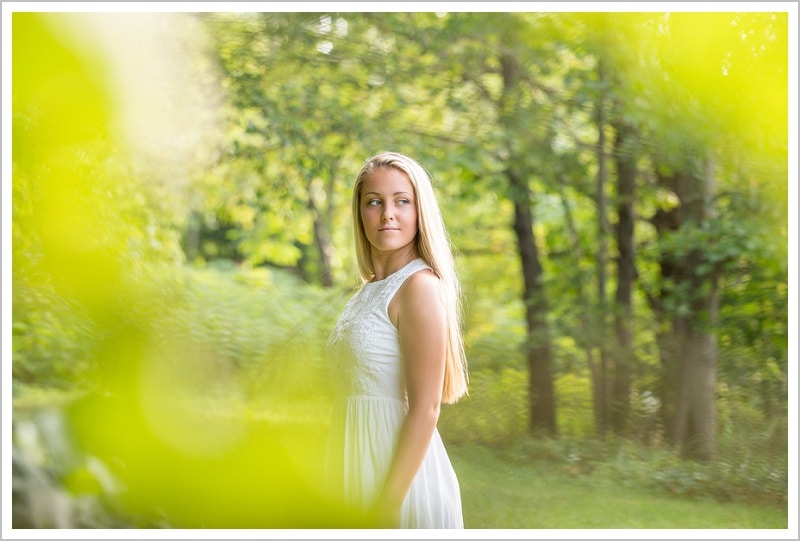 I often see white and greenery at the weddings I photograph, so I knew this was going to be right up my alley. Lexi sure can pull it off and rocked her senior session. Simple and beautiful and makes it look easy. This Gardiner Area High School Senior is known for her pearl earrings and hopefully her matching smile!
We all may be a little hesitant at first in front of the camera; not sure what to expect. But once we get over that it can be a lot of fun. This session started out no different and Lexi eventually let loose the laughter and rock star confidence. With the sun in and out of the clouds, we managed to find some great spots where the sun popped through the trees and the leaves were set a glow. a stunning backdrop for an equally stunning senior.
As the session went on Lexi couldn't hold back and I couldn't keep up with all the good shots she was throwing at me! Maybe she was a model in a past life. She sure looked the part.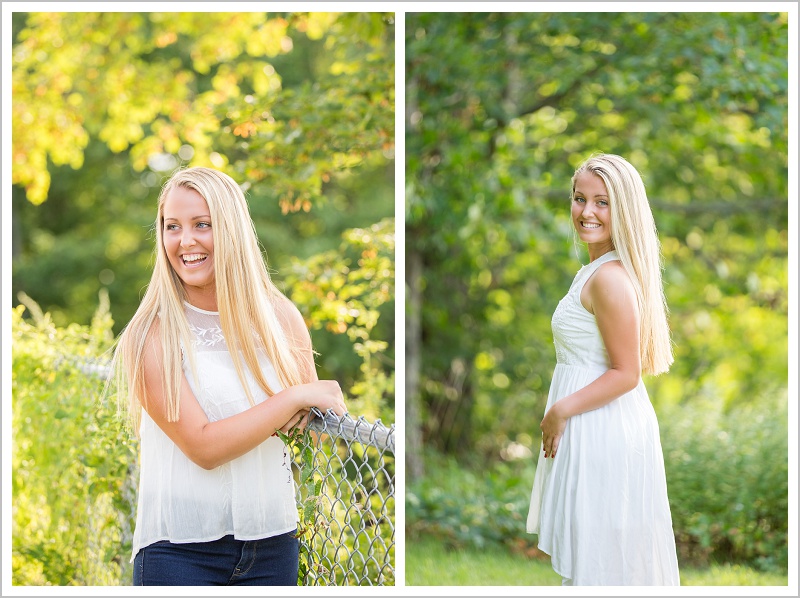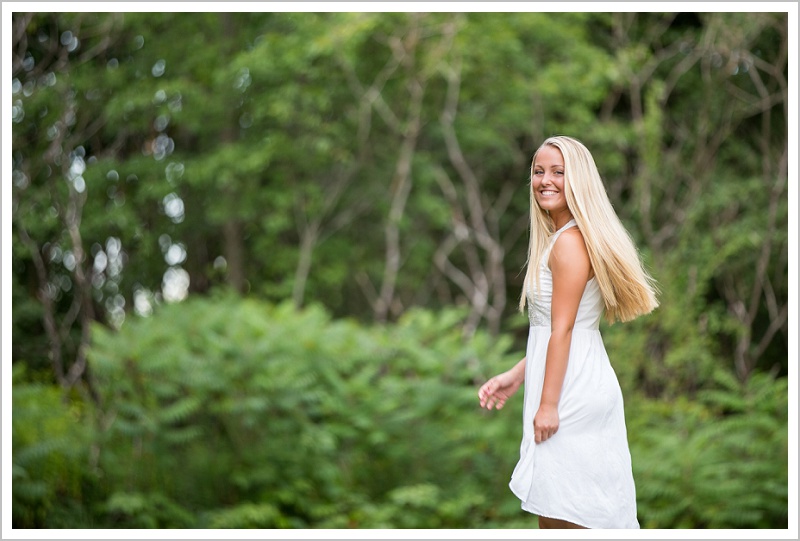 I loved how these purple flowers framed her on the porch. Immediately drawn to her stunning eyes and confident grin. You can't help but smile back at her.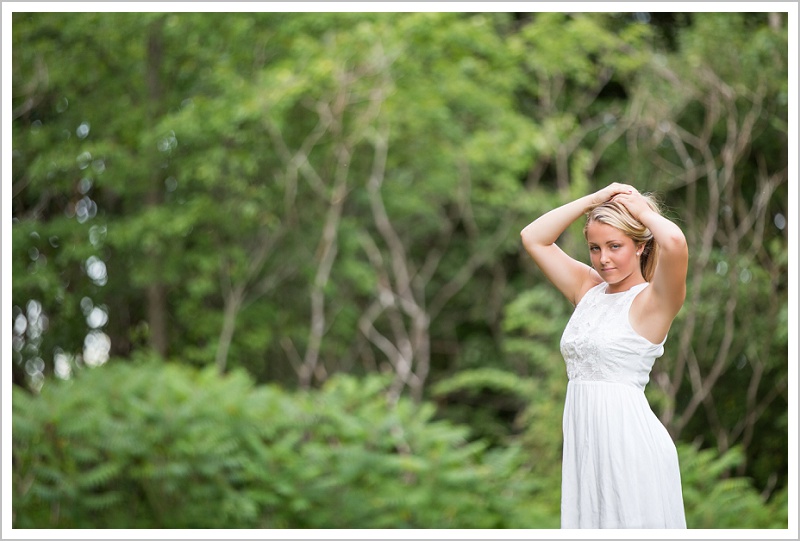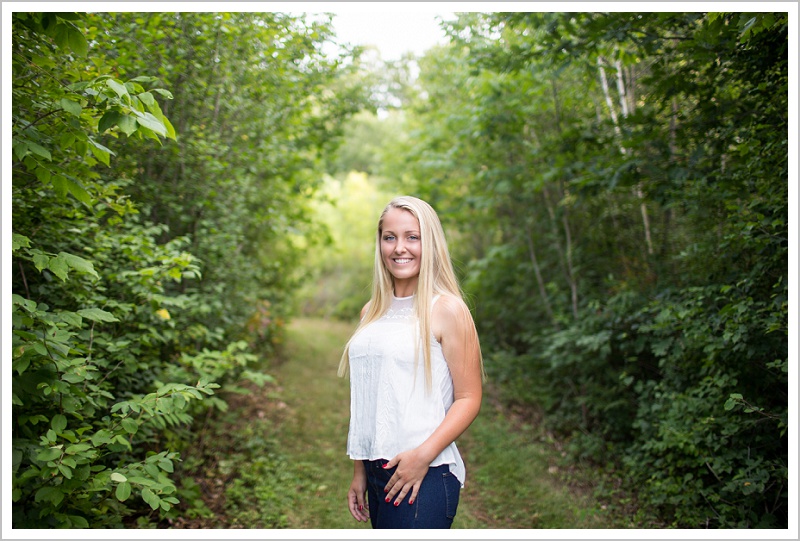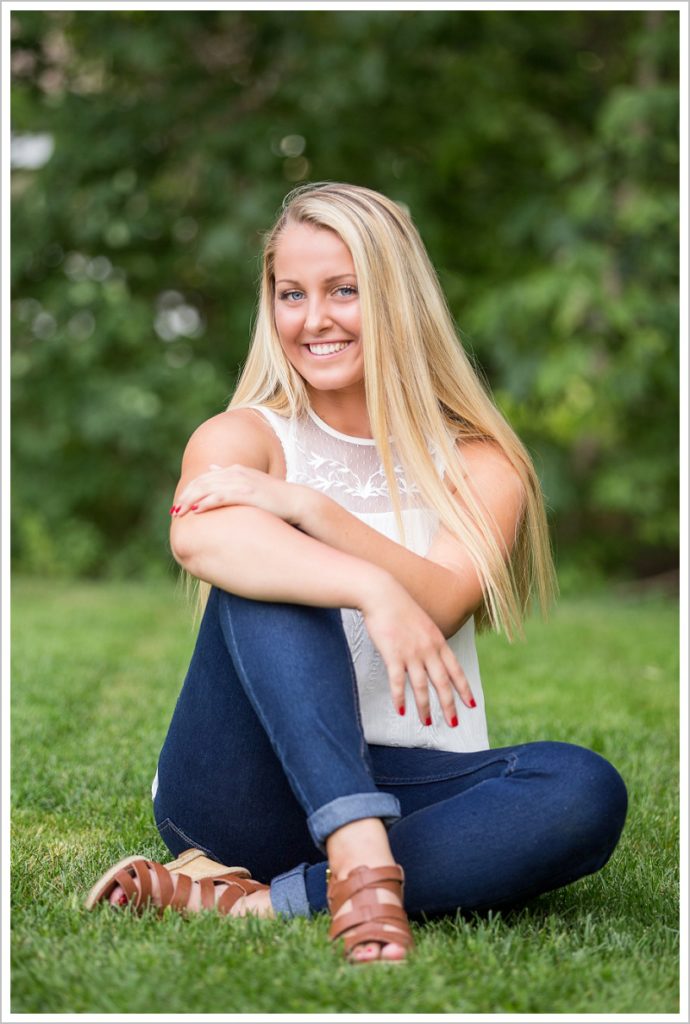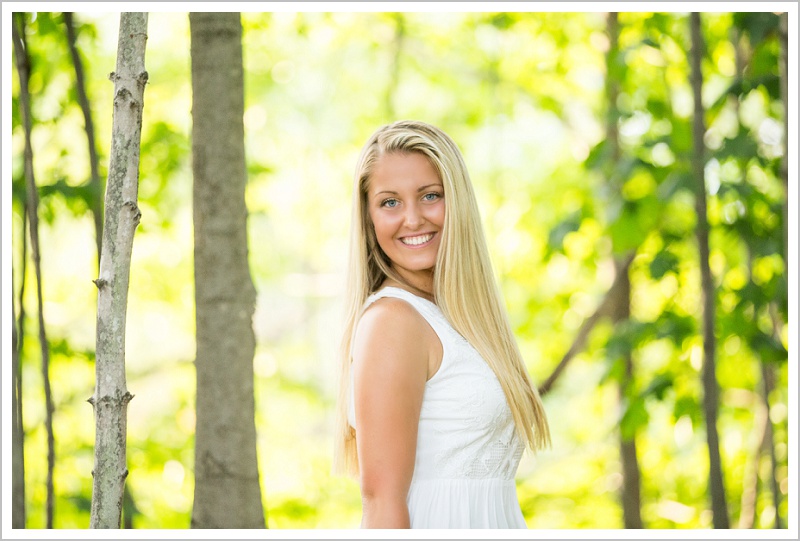 Completing the white trend we switched it up a bit and threw in a little more color. The teal top is a perfect match for her golden blonde hair and welcoming blue eyes. I'm just trying to keep up with her at this point and my shutter finger can't move fast enough.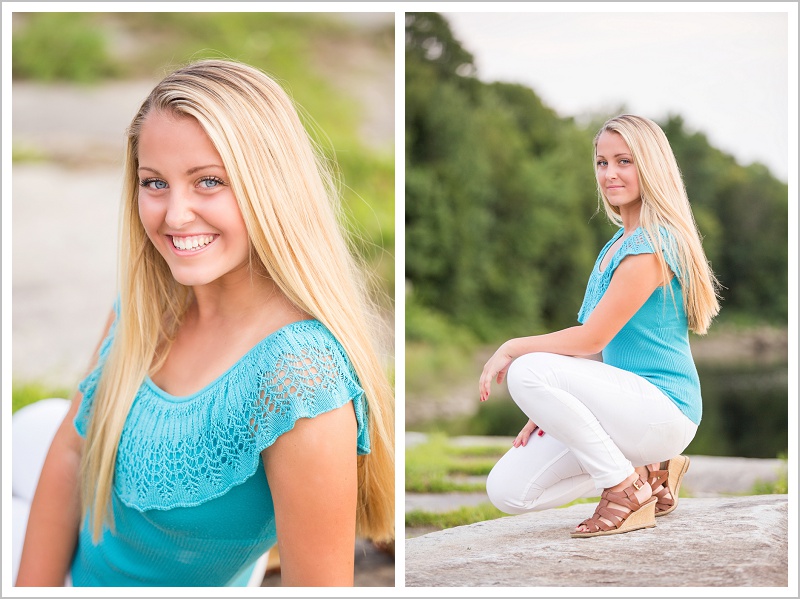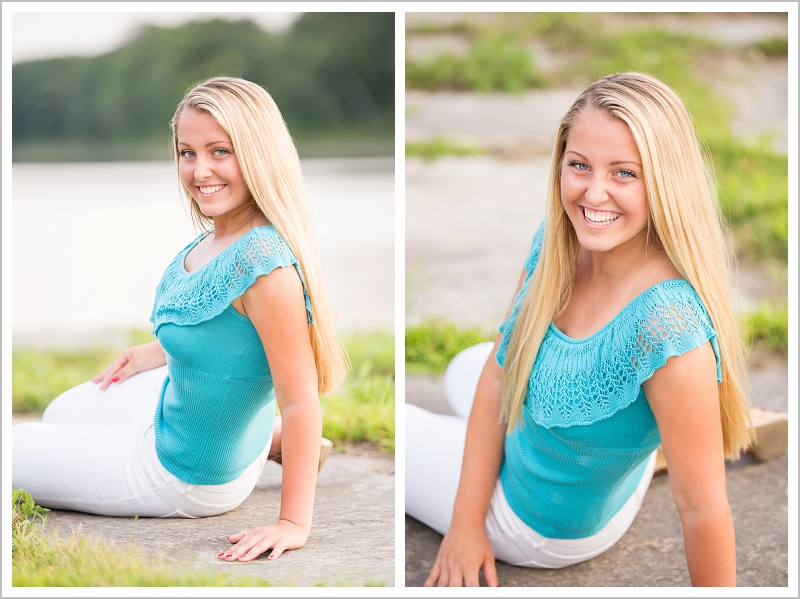 I still can't get over that she hasn't been photographed her entire life. Best wishes, Lexi, in your senior year and beyond! As long as you bring that rock star attitude and infectious laughter, you will go far.