From golden light and floral prints to blue green ocean waters at the beach. It was a beautiful evening for a photo shoot with Gardiner Area High School senior, Karissa. The 2018 seniors are rocking their shoots this year! Karissa was no exception, bringing her A game from the start!
We started our southern Maine photo shoot in an open field for the beautiful golden light of the later afternoon sun and the simple background. The golden highlights in Karissa's hair really popped with the sun shining through them. And the subtle pink floral dress with expertly done make up really let her personality shine through. The smile just caps it all off.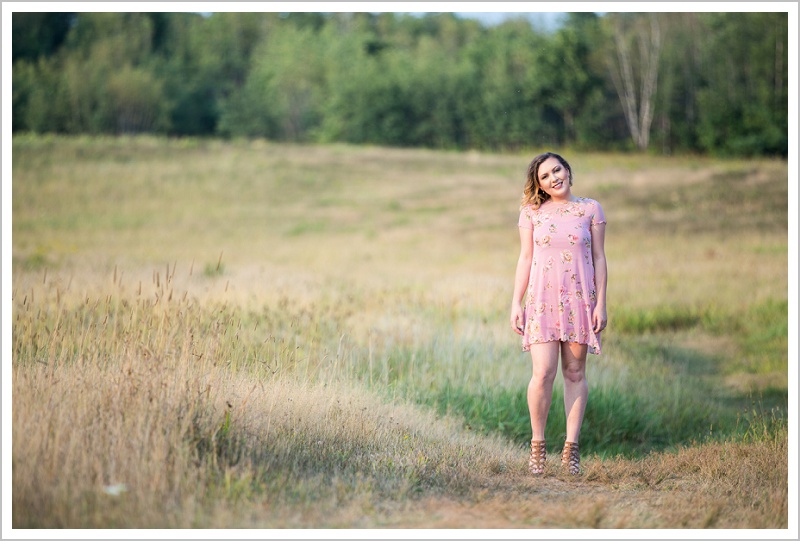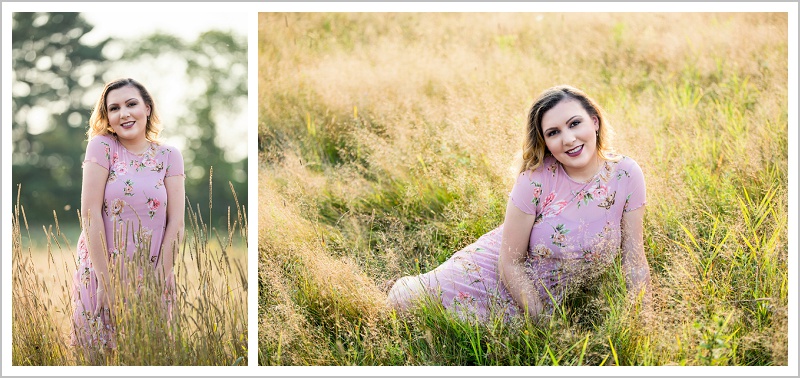 Karissa has impeccable style, and it shows in all of these images and clothing choices. A quick wardrobe change to something a little more casual and she still looks so put together. The blue of her jeans, the reds and oranges in the flowers on her top, afternoon sun, and model poses. What's not to love about these images, I mean she is just radiant.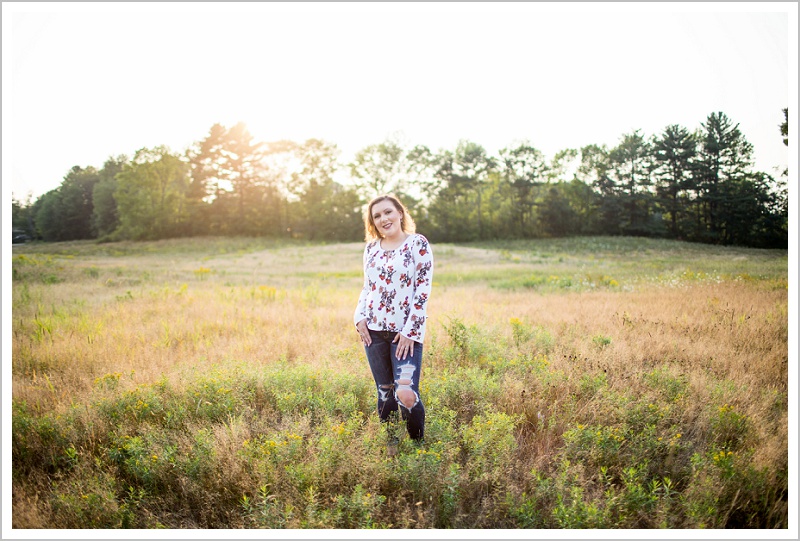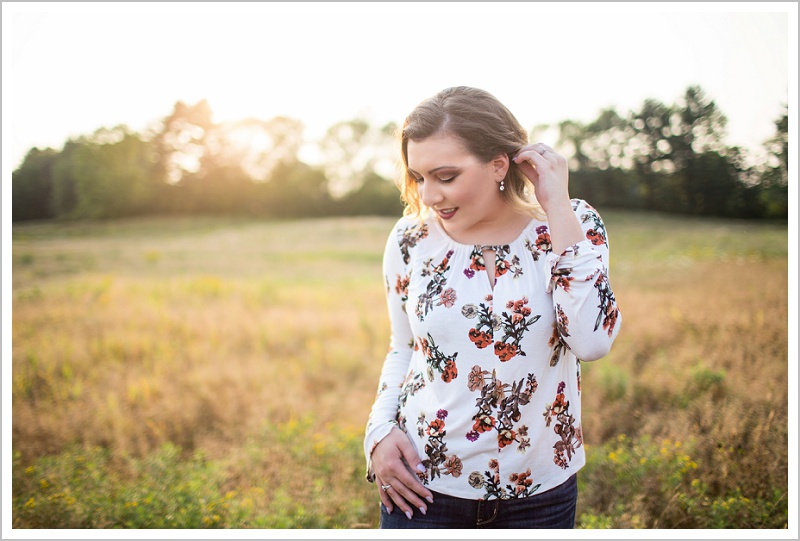 We finished the amazing evening off in Old Orchard Beach as the sun was setting. That blue top she brought was a perfect compliment to the blue ocean water, chill vibe, and wind-blown hair. Though, you can't be at the beach without the sun. Thankfully I brought portable sunlight, and the pier was the perfect place to try it out. Flash is not meant to always be used indoors. When you can bring the sun and the model can bring the expression it's a win win. Karissa sure has the model look down pat too!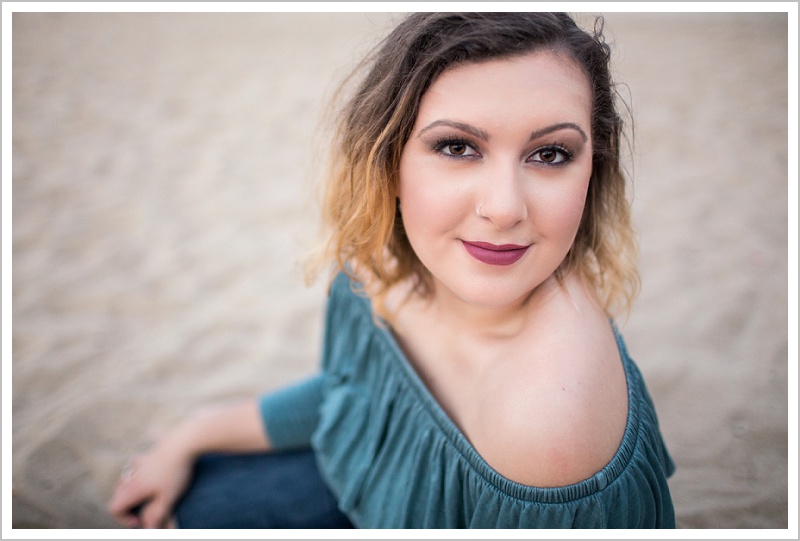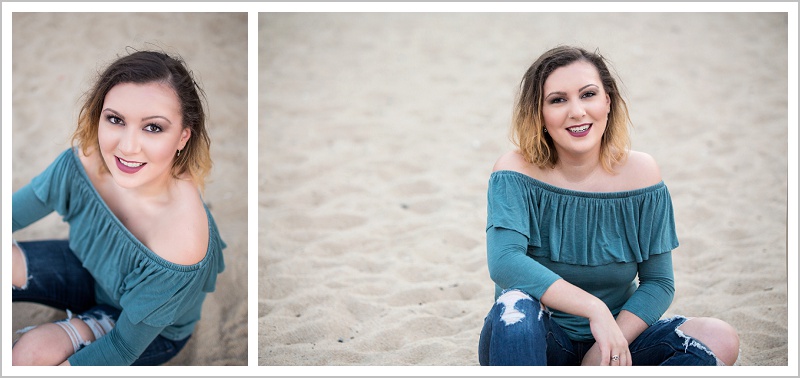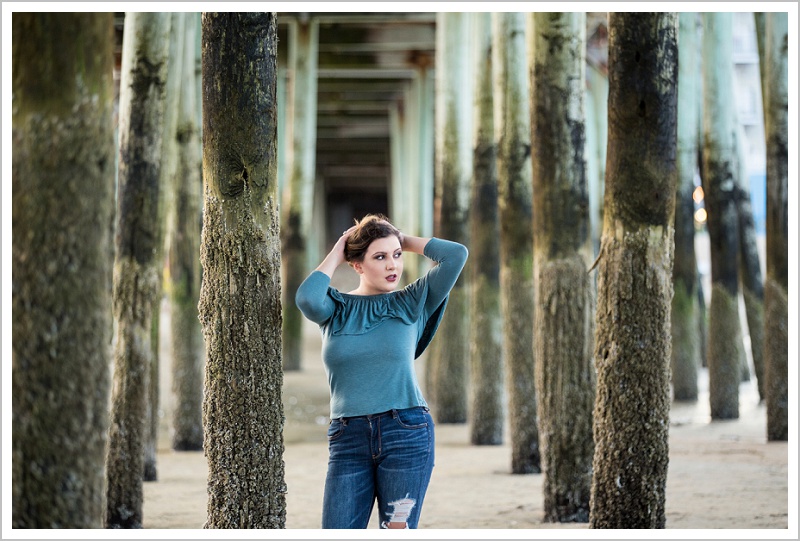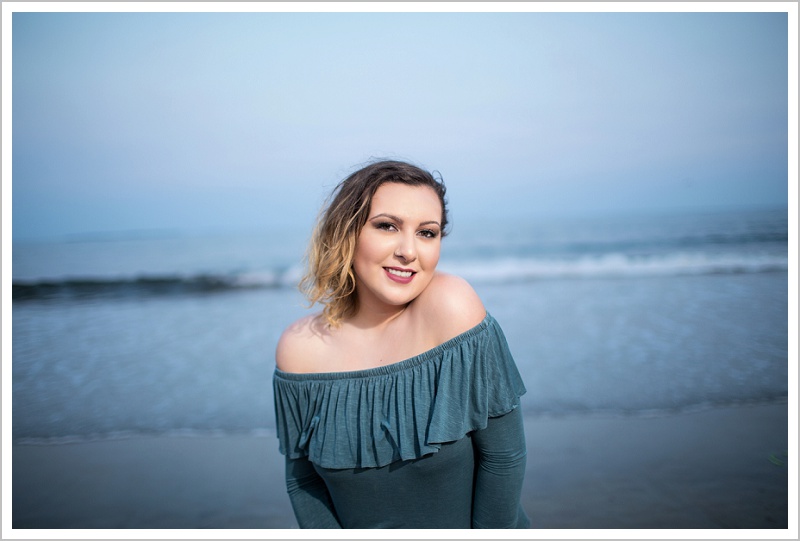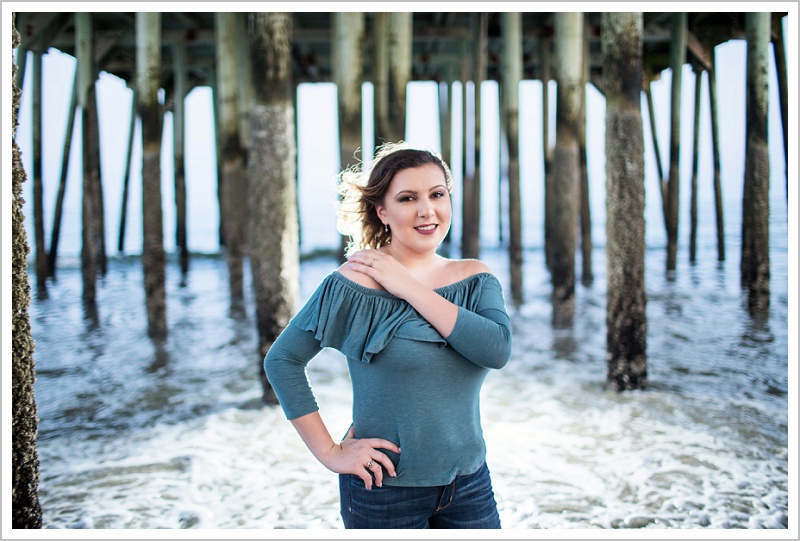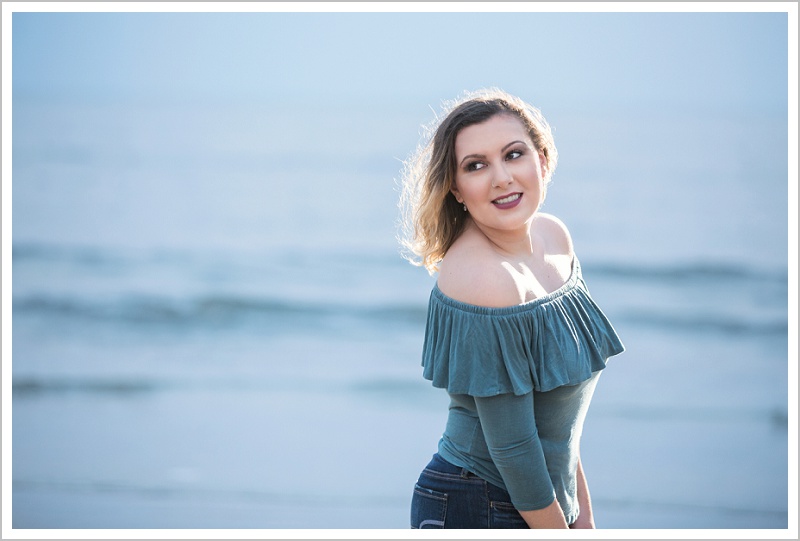 The world is your oyster, Karissa. Best of luck on all of your adventures during your senior year and after you graduate! I know you will do amazing things.