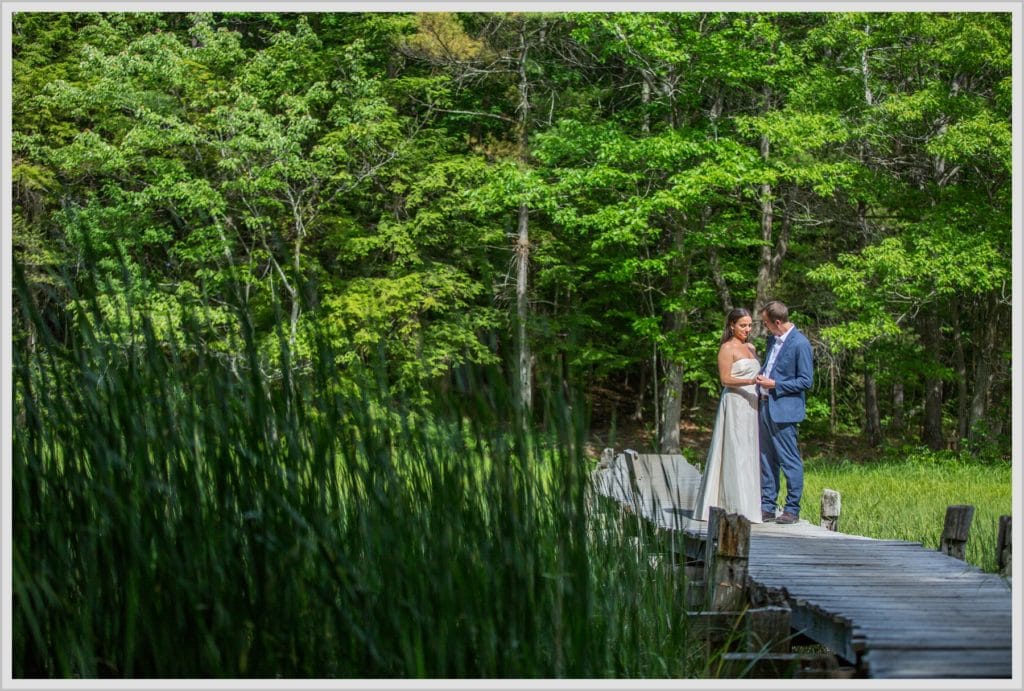 Kristen contacted me about a unique photo request. She and Larry were going to elope on June 22nd. They didn't want a large number of guests and opted to have a private ceremony at the city hall in Portland, followed by a little intermission for photos, and then an intimate dinner with their families.
Kristen's request of me was to simply meet them after their ceremony, at the Fore River Sanctuary, where she walks the dogs almost every day, and take an hour of photos of she and Larry together. It was perfect.
Who even knew that this special little bit of land existed behind a commercial building in Portland!? It was so diverse, and we walked a couple miles over little bridges, through paths, past water, tall grasses, through wooded areas… all so very beautiful and quiet. We practically had the entire sanctuary to ourselves!
I love the formal attire in contrast with the lush greenery and nature. The "just out for a stroll in our wedding attire" was perfect for these two. Sometimes just being with your partner is all that you need. So happy to have created images for them.
I wish these two the sweetest future together, and I know that when Kristen walks her dogs each morning along these paths they will have a new and special meaning to her. xoxo