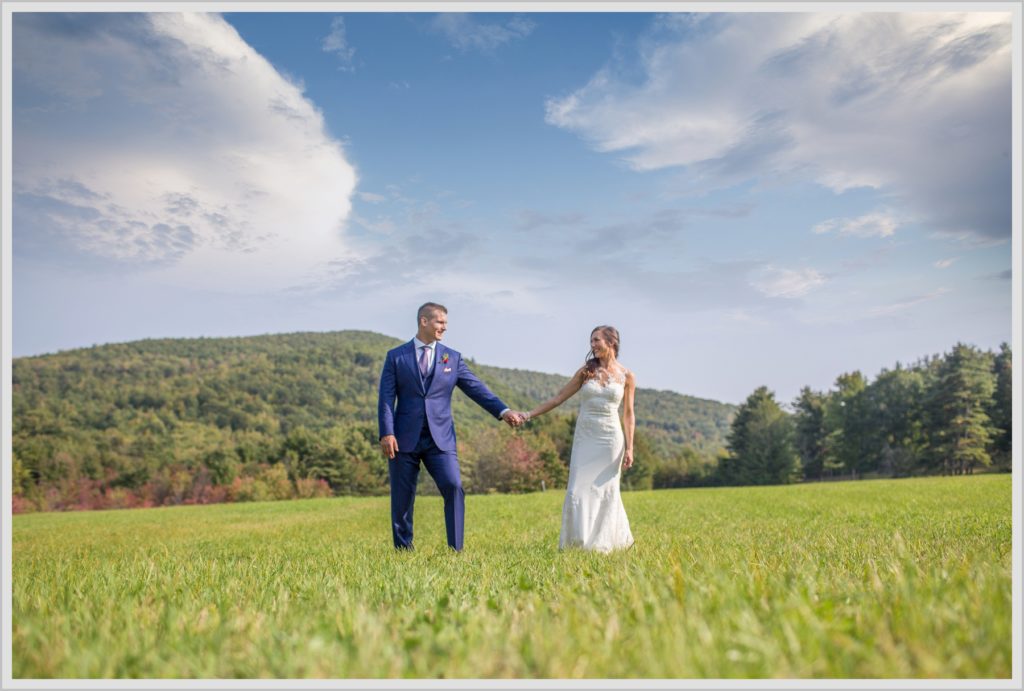 Their wedding day was the perfect mix of class, energy, color, and shenanigans! The weather was absolutely perfect, although a bit warm, and the wedding party was pumped for the day. I am so excited to share that this wedding was featured on the Real Maine Weddings blog!!!
Dan and Amanda are two people I can describe as "aware". They are the type of people who are aware of how to treat each other, aware of how to make those around them feel cared for and appreciated, aware of their own health and fitness, and aware of the importance of family. They are aware, as well, of how to laugh and have an absolute blast, and not worried about letting go and being goofy, even when the camera is watching.
Moonset Farm did an absolutely incredible job with some of the most colorful florals I had seen in years, bringing pops of color against the blue suits and dresses of the wedding party, and to the reception venue as well.
The ceremony was held at Our Lady of the Mountains in North Conway, New Hampshire. It was so fun to see Dan just about fall over when he saw Amanda for the first time, and even more fun to laugh when the best man accidentally dropped the ring before he could get it into Dan's hand. I love his sheepish grin as he picked it up and placed it back into the ring box. Dan and Amanda could barely contain their laughter. The guests didn't hold back and the entire room erupted in laughter.
After the ceremony, we went to the scenic vista just down the road from the church, and took photos of the wedding party, and of Dan and Amanda together. The groomsmen were hilarious, putting on a show for everyone around by practicing the lift from the movie Dirty Dancing (which seemed to become a theme throughout the day as they even attempted it a few times in the hotel before the ceremony, and again at the reception), and by generally goofing off for their photos together. Who says wedding party photos have to be static? This group wanted to showcase their personalities and their sense of humor, and I loved it!
When photos were done we drove to Stone Mountain Arts Center in Brownfield, Maine, where we finished some family photos before the grand entrance. You'll notice Dan couldn't even keep the humor out of the family pics! Ha!!!
Something I remember so well about the moments between family photos and the entrance into the reception for their first dance was when Dan and I were standing alone outside the venue waiting for Amanda to join us. I told Dan how much fun I was having and he said to me something so touching and personal… He told me that he used to be a very serious person. He never smiled in photos. He took himself and the world around him very seriously, and never laughed much. Until he met Amanda. He said it took her patience and wonderful spirit and view of the world to change him. Dan told me that Amanda taught him how to laugh, to let go, and to have fun. These things are what make my heart melt, and I feel so connected to this couple, even to this day almost a year later.
The entrance into the reception was full of energy, and their first dance together was sweet and romantic, and I love that Dan picked her up and spun her around at the end.
Toasts by the father of the bride, the maid of honor (who has hired me as their photographer for their 2019 wedding, and you can see her engagement photos here), and best man were fun, thoughtful, and of course hilarious. And might I just say that the dinner menu at Stone Mountain Arts Center is one of the absolute best. They customize every menu for each wedding, coming up with new and creative ideas for each wedding, and the flavors are to die for!
At sunset, we traveled down the hill for a few photos as the party raged on inside (and yes, you'll notice that Dan and Amanda showed every single person in that venue how the Dirty Dancing lift is supposed to be done!) and it was a wonderful few minutes when Dan and Amanda got to have a quiet moment alone and snuggle up as the sun dipped behind the trees. Sometimes I think it's the smaller and more personal parts of a wedding day that couples remember the most, and it makes me happy to give that to them when we can do sunset photos together.
This wedding was blogged by Real Maine Weddings Magazine (check out that blog post here), and the image of Amanda in the air during the lift was featured in Real Maine Weddings Magazine in their July 2018 issue.
I can't wait to see this couple again at Amanda's sister's wedding next year!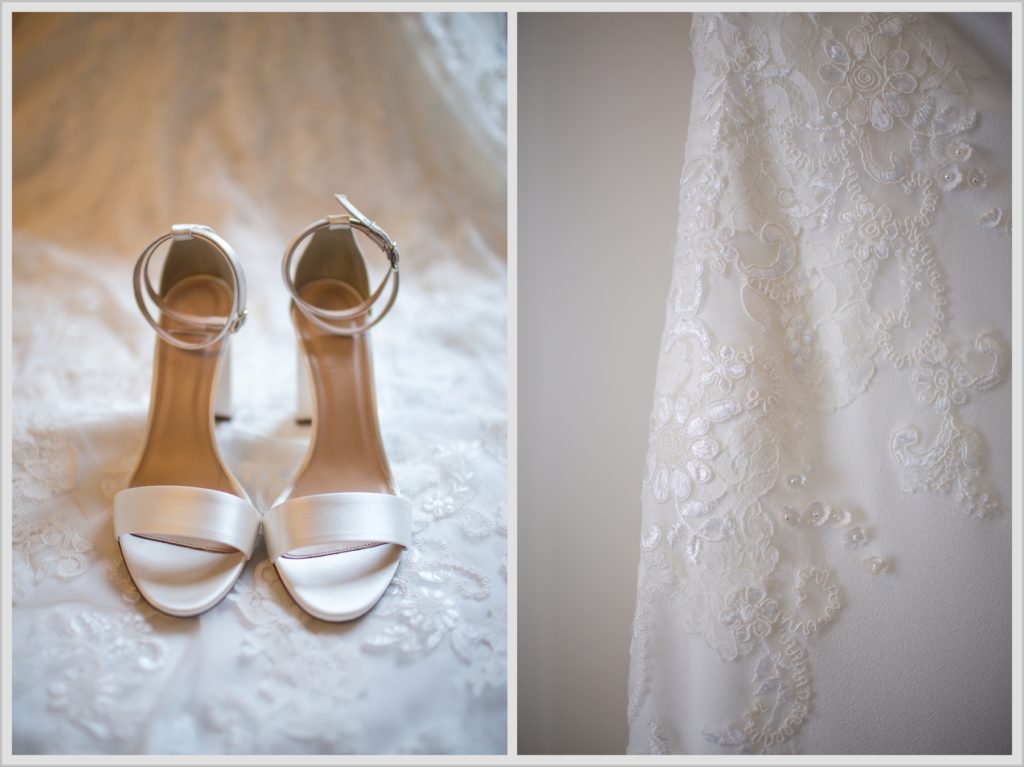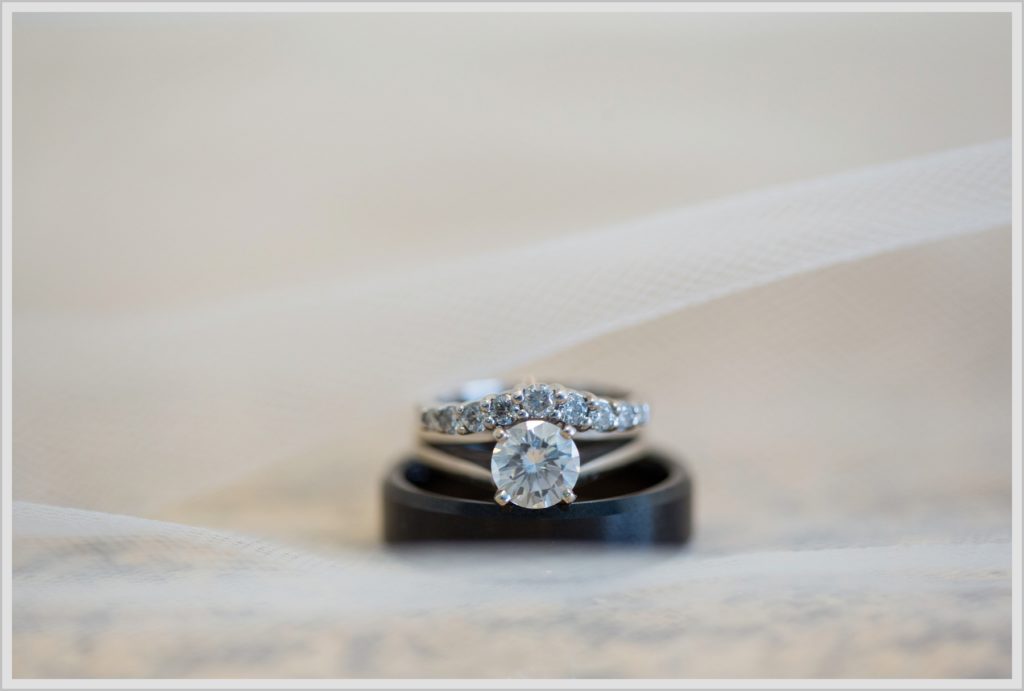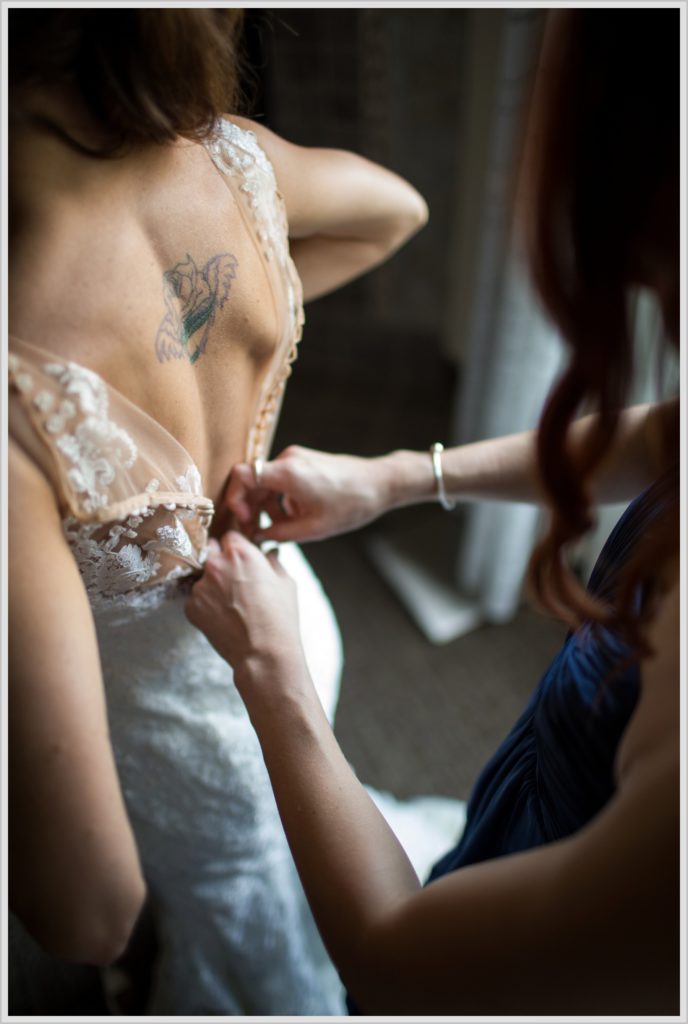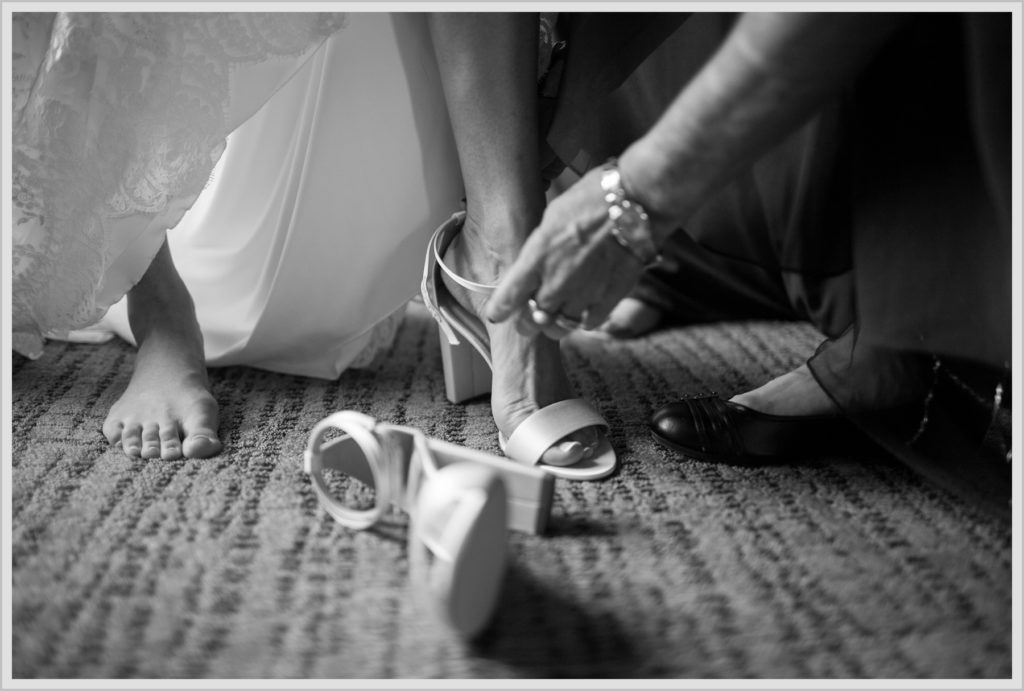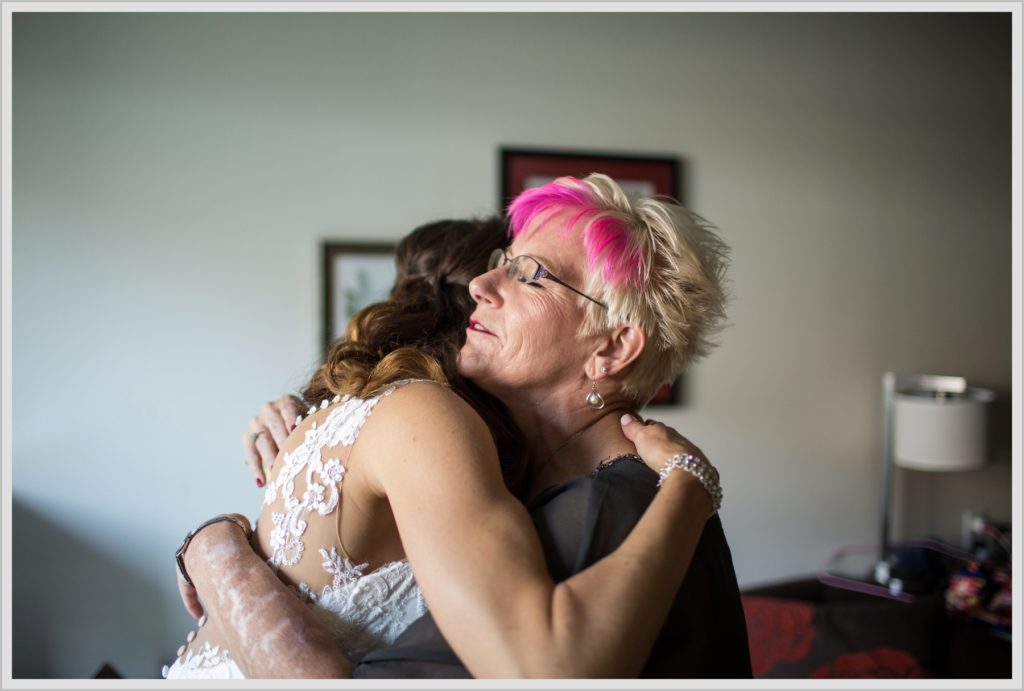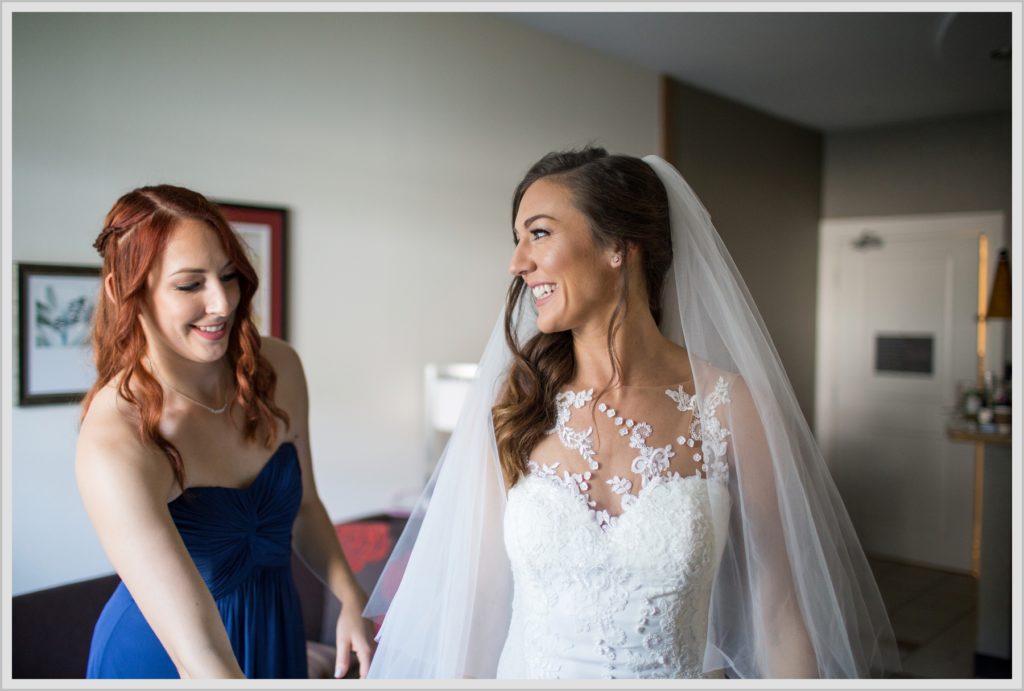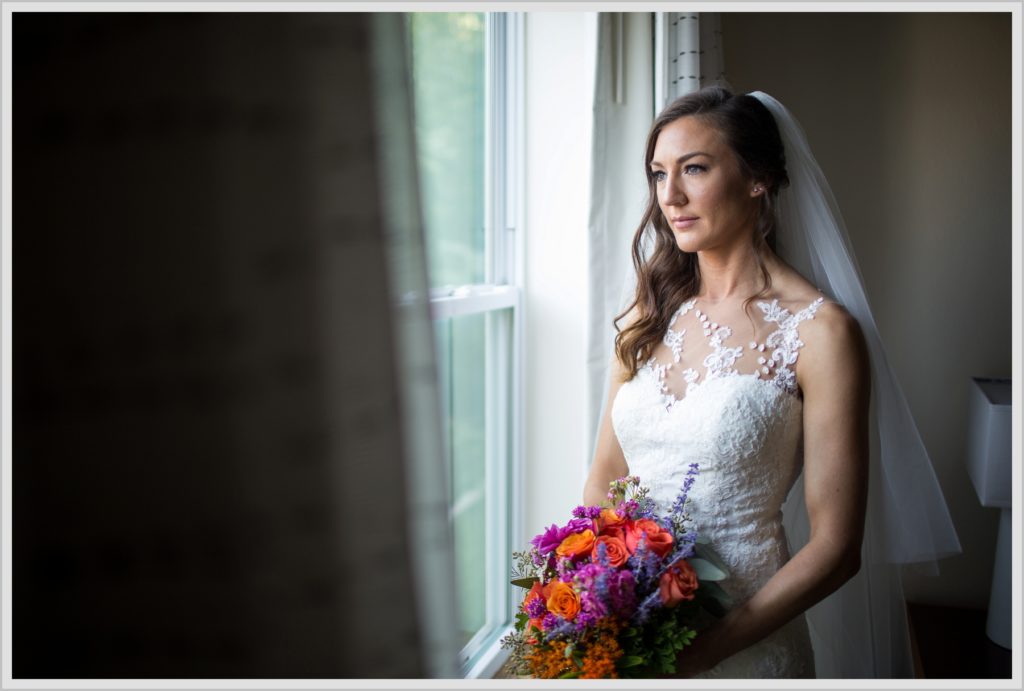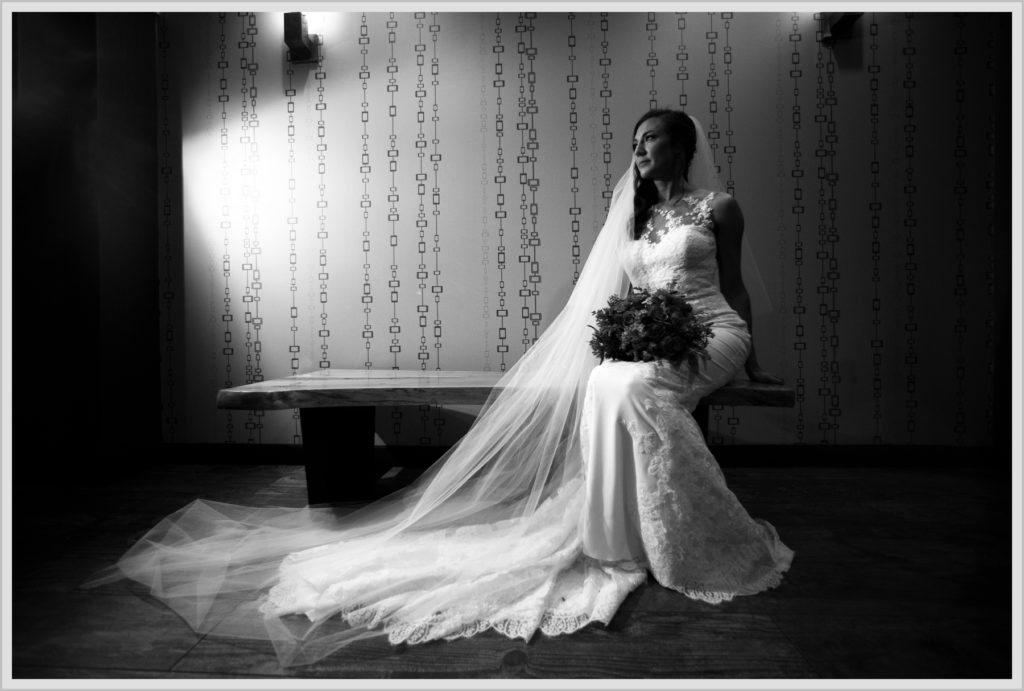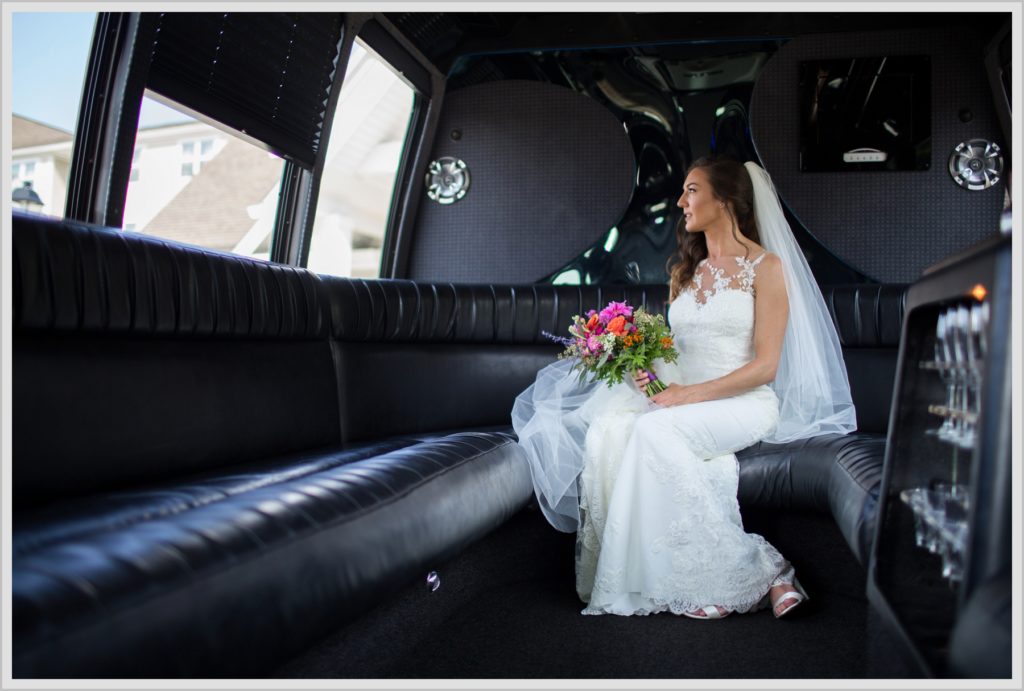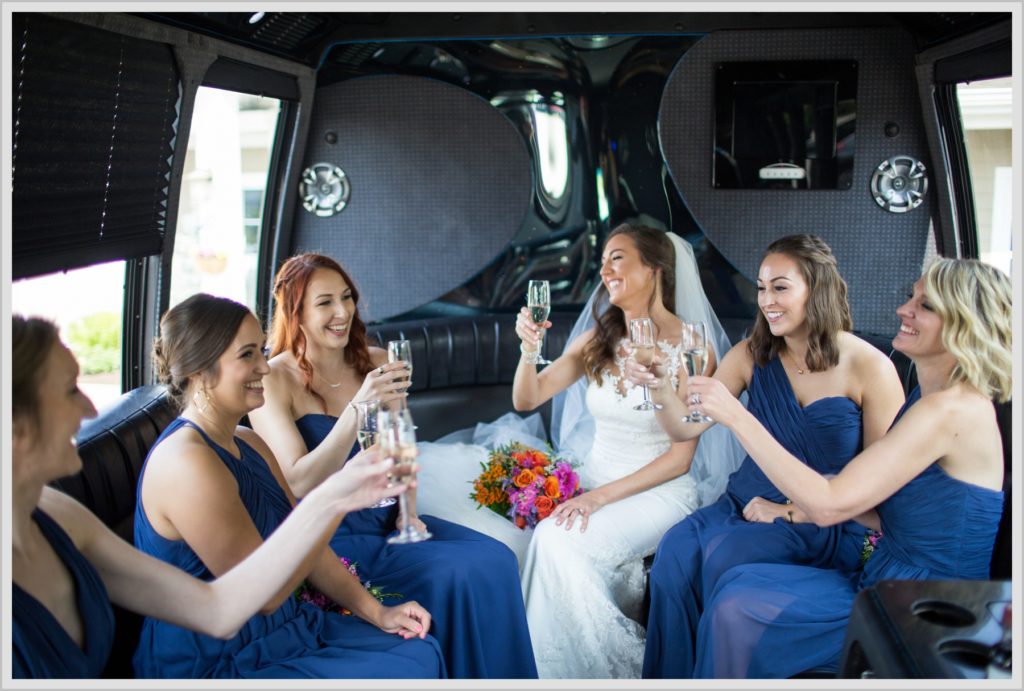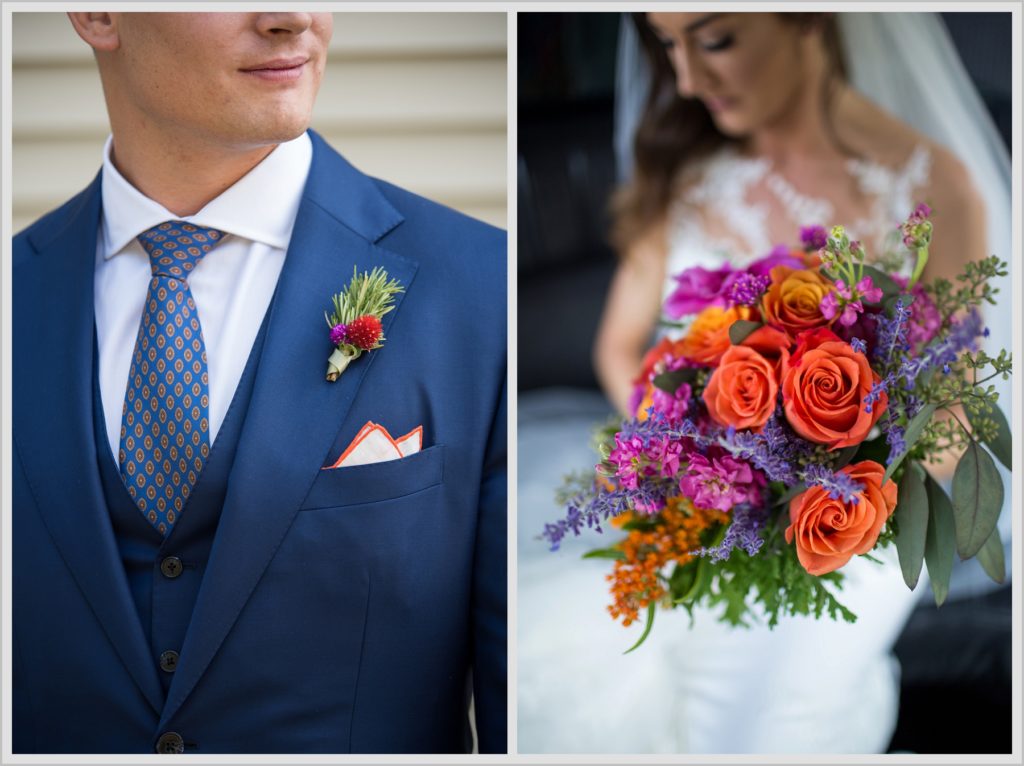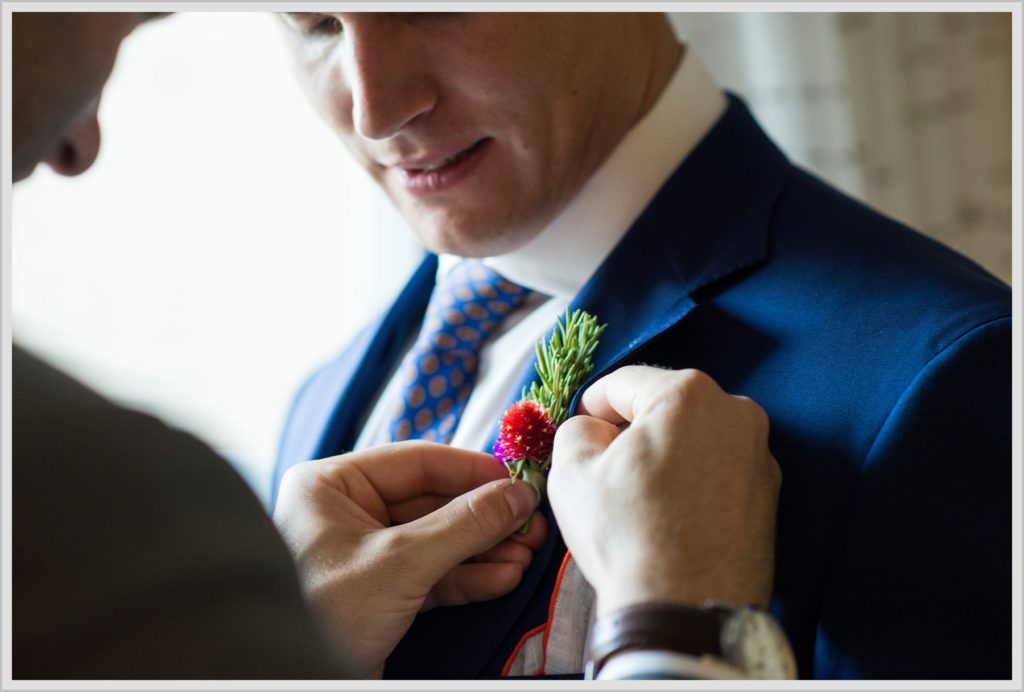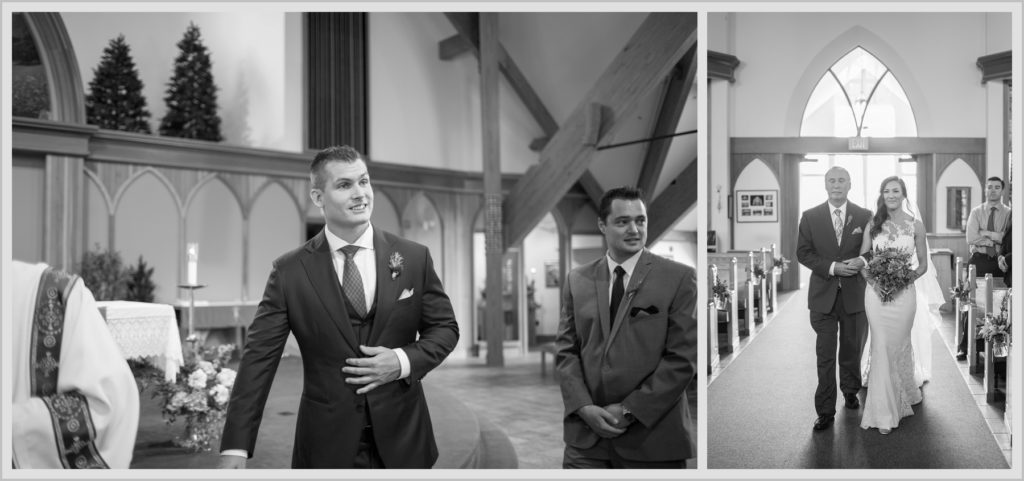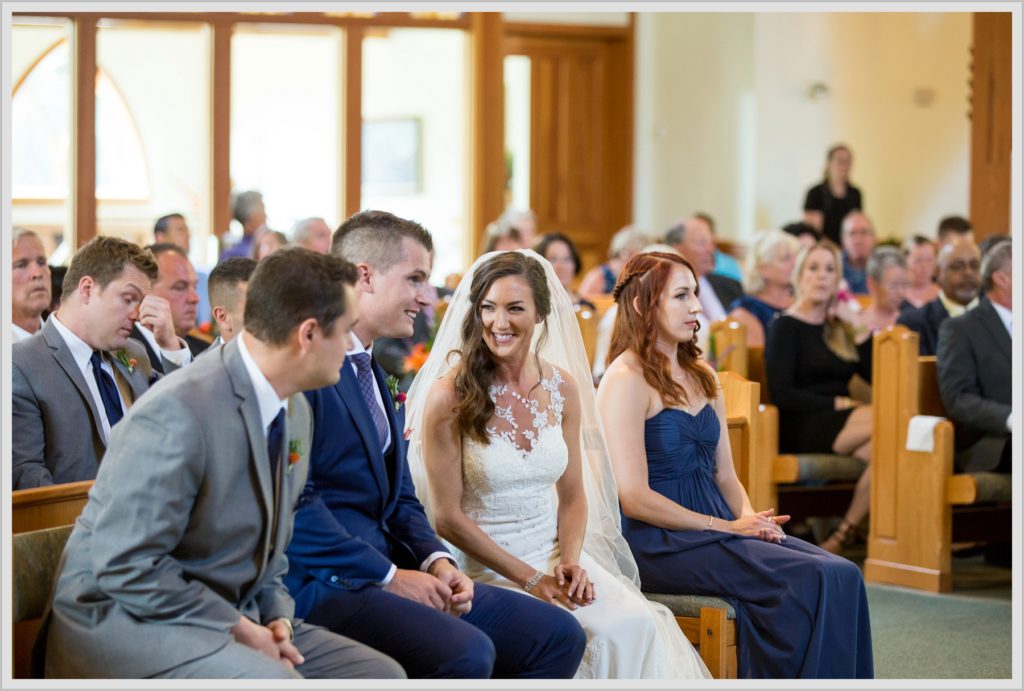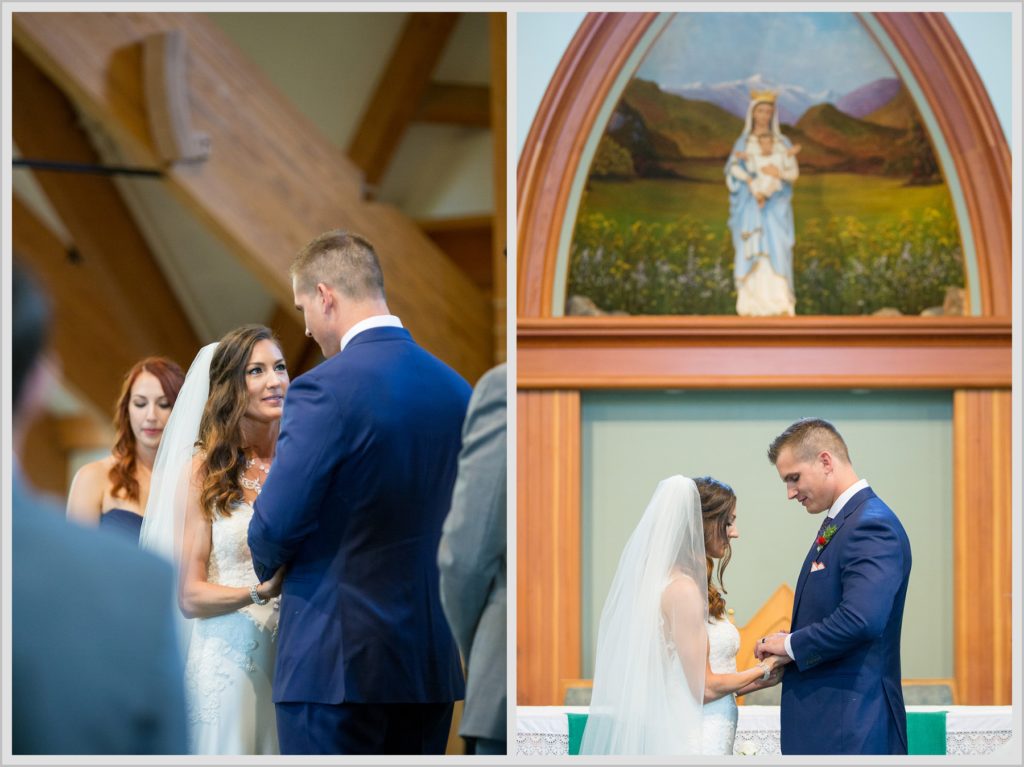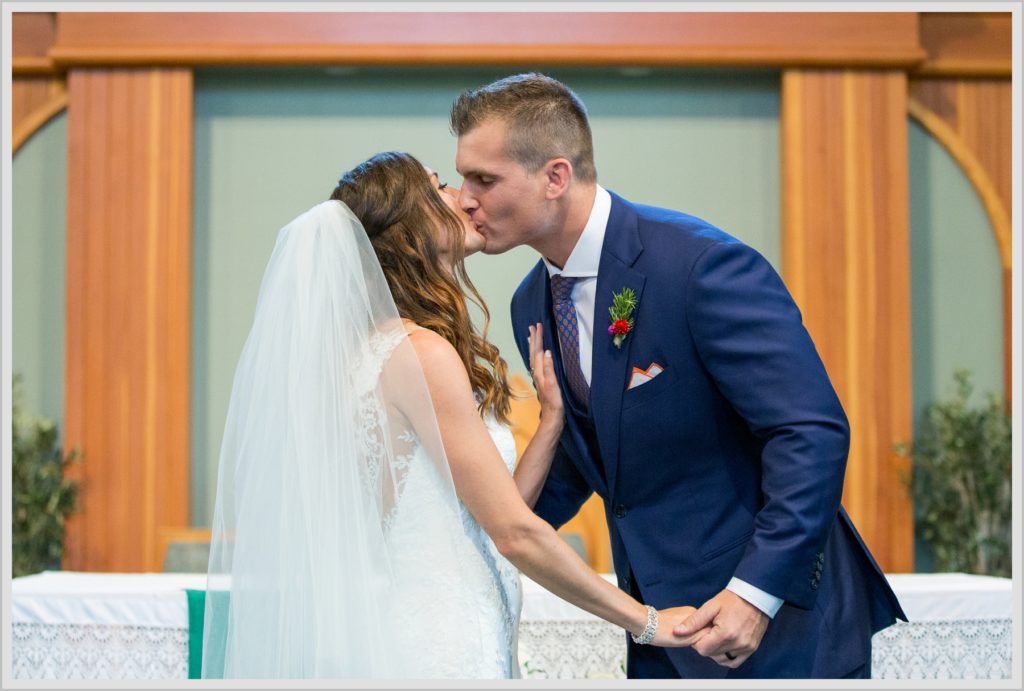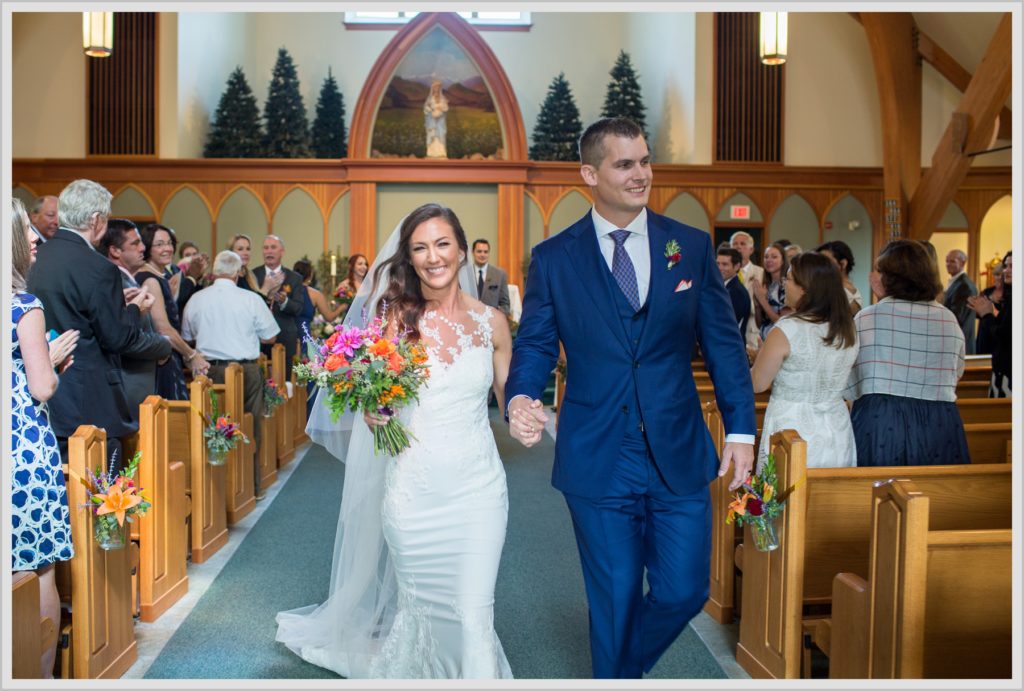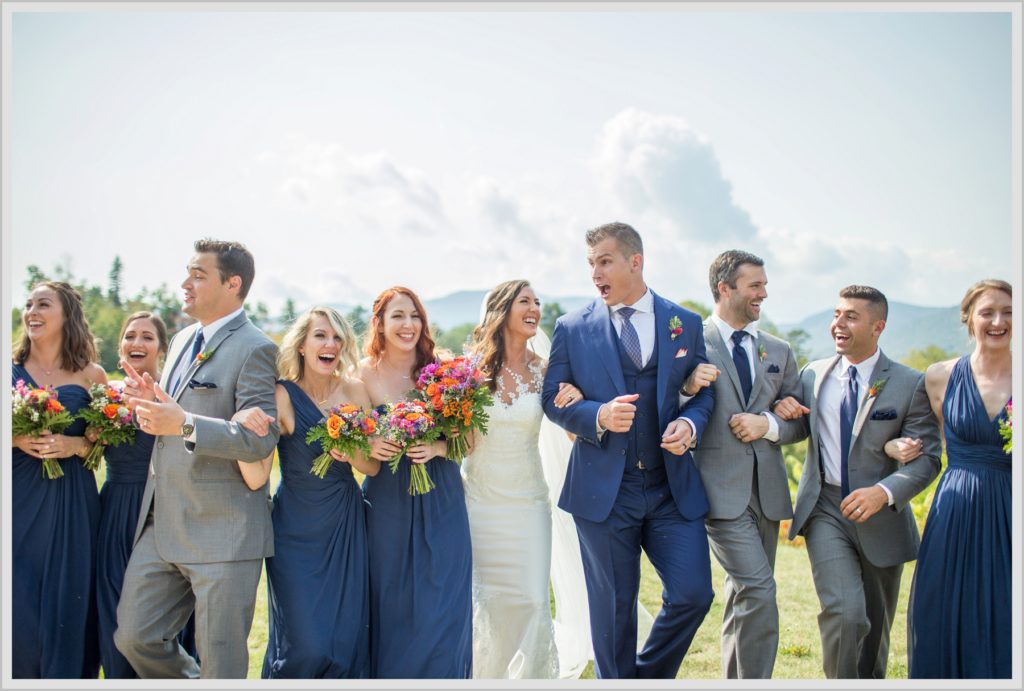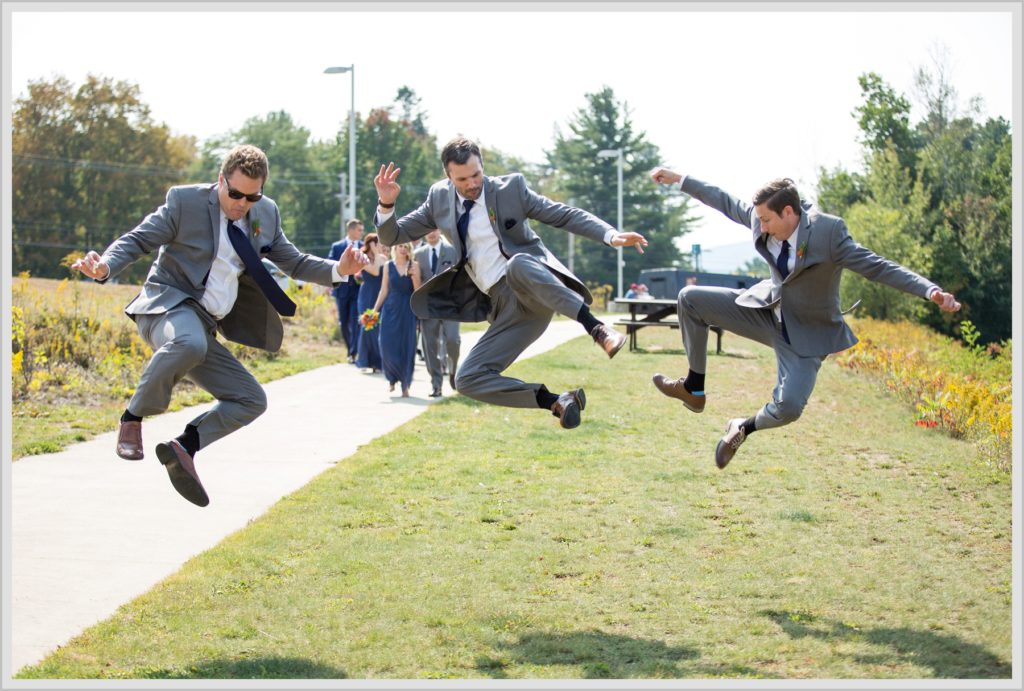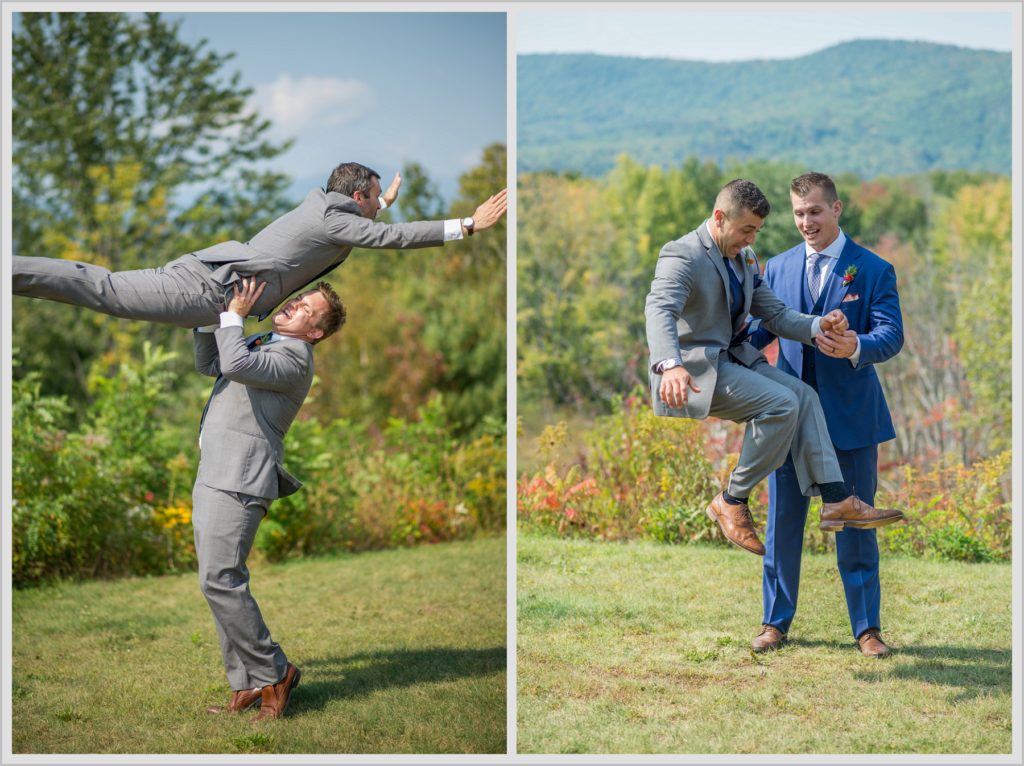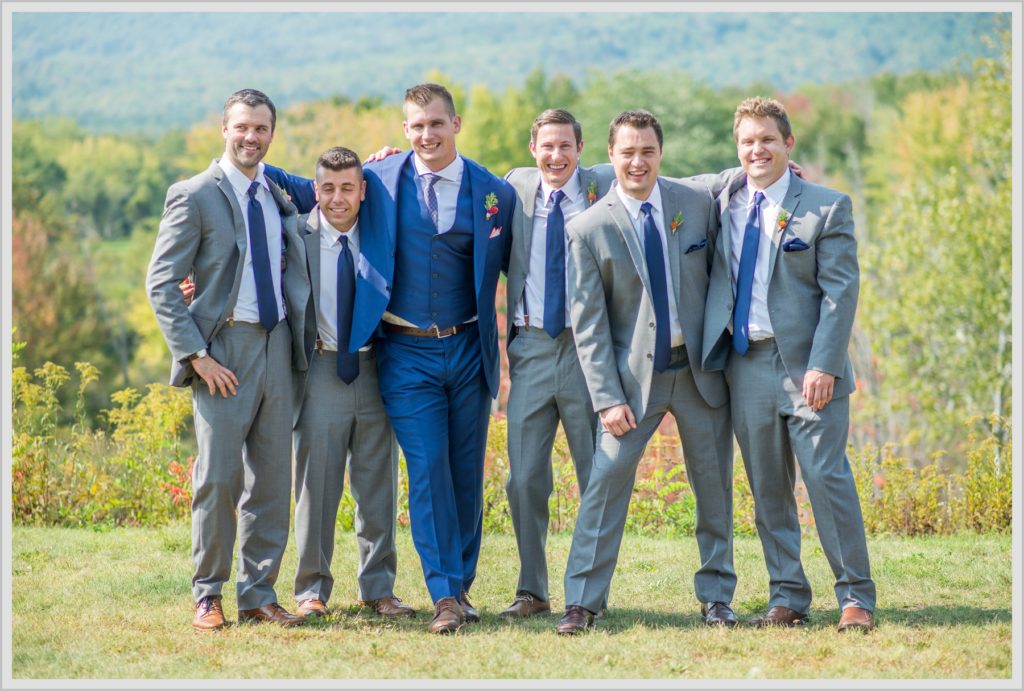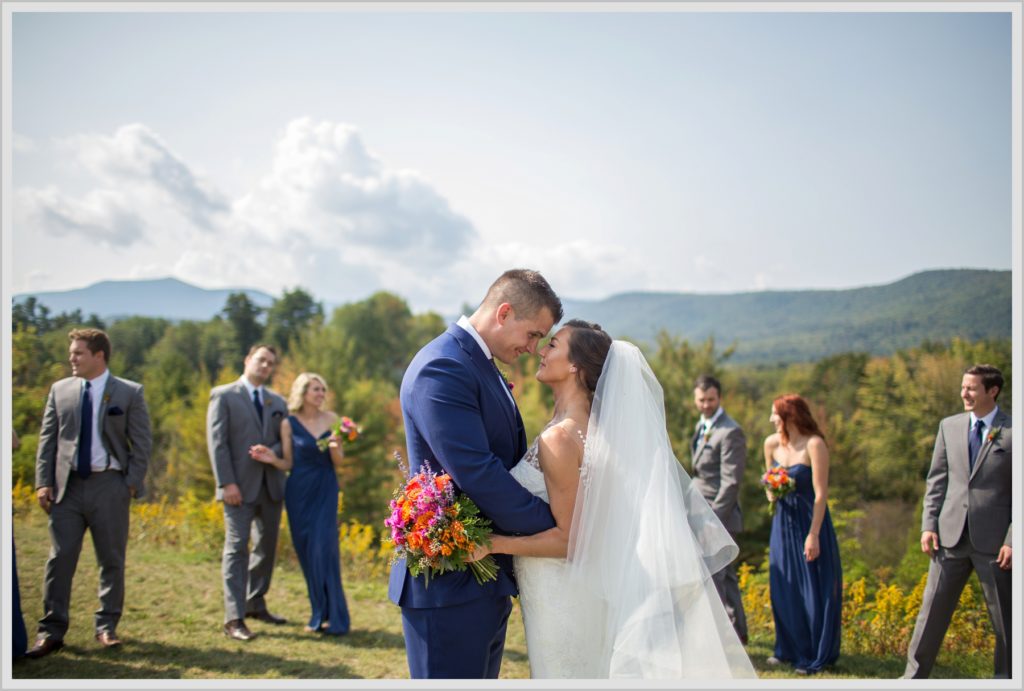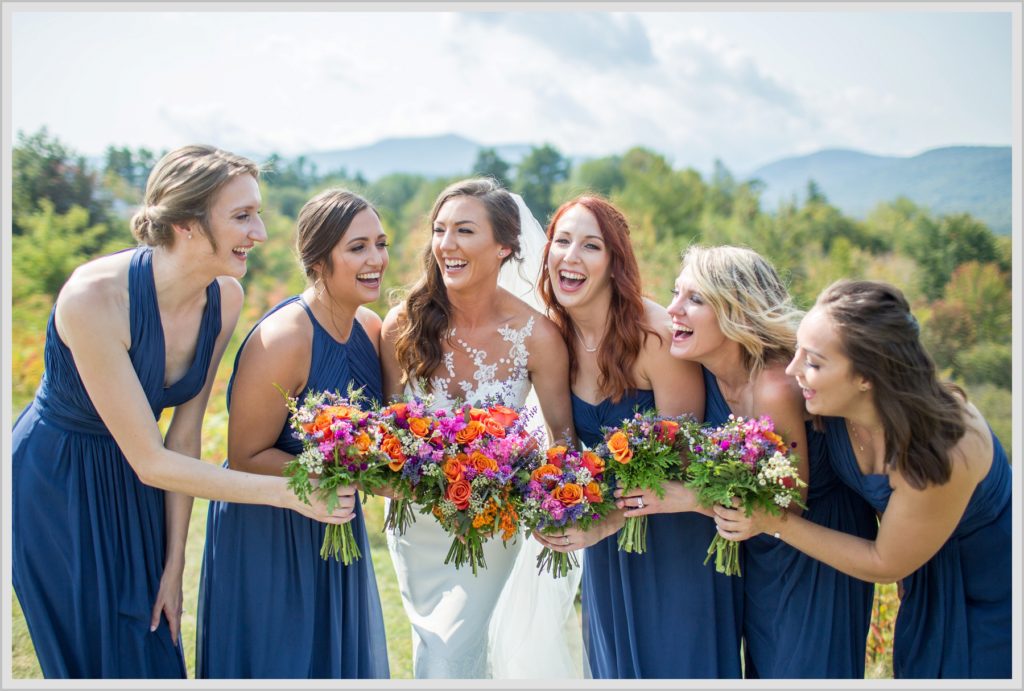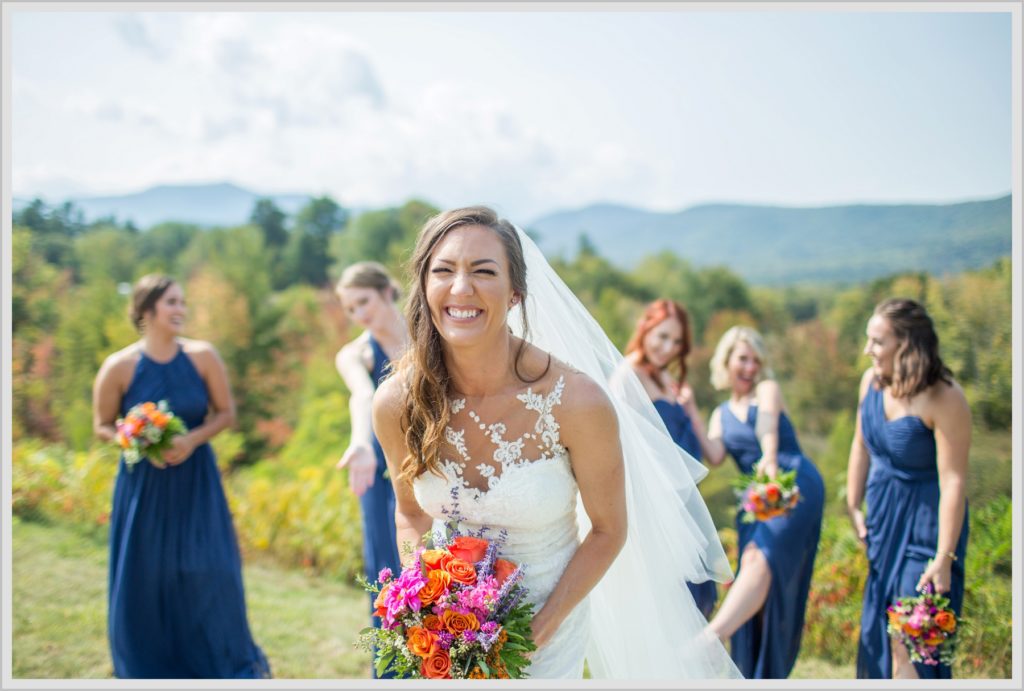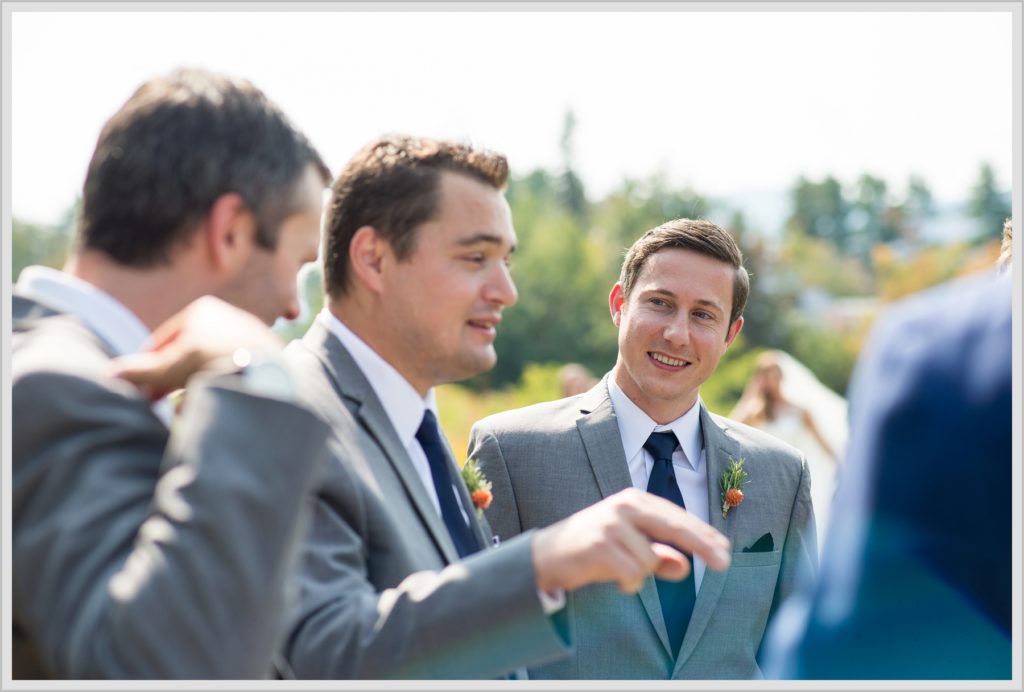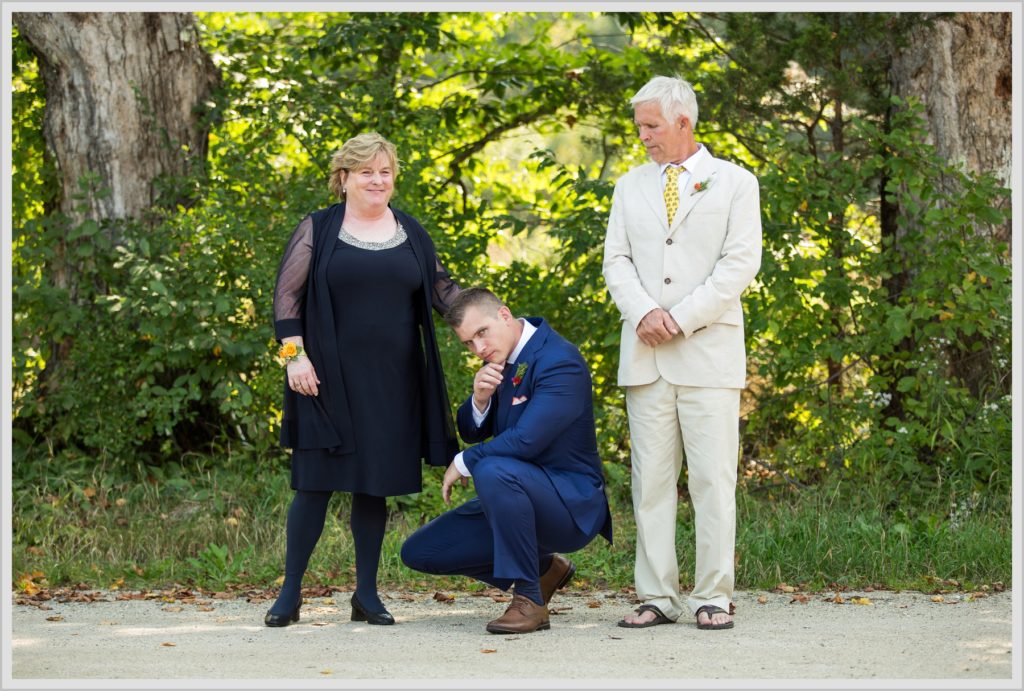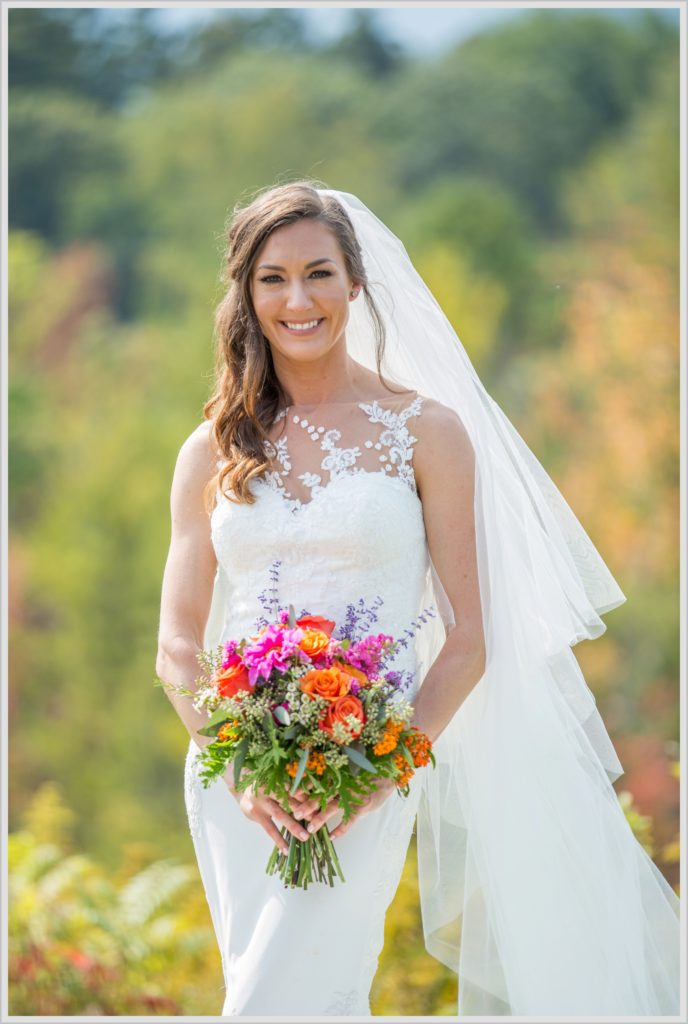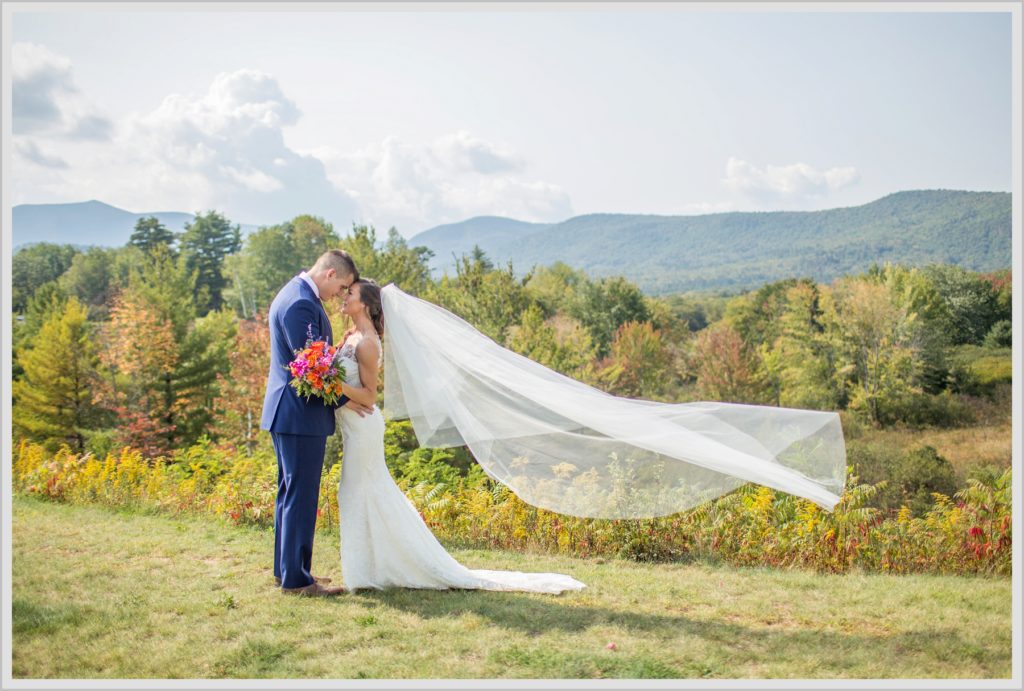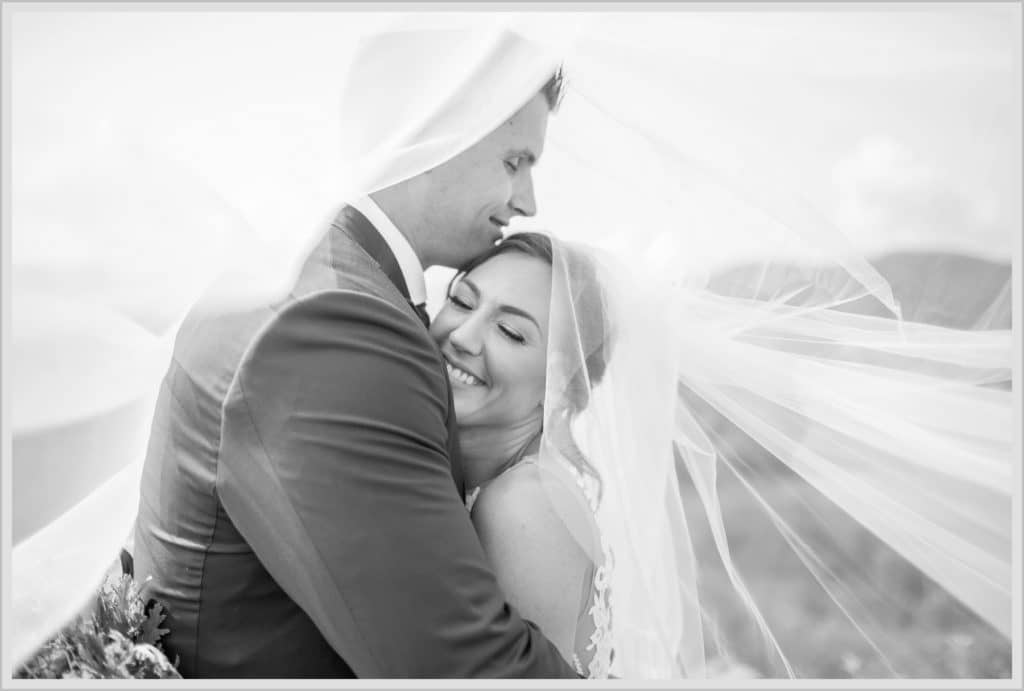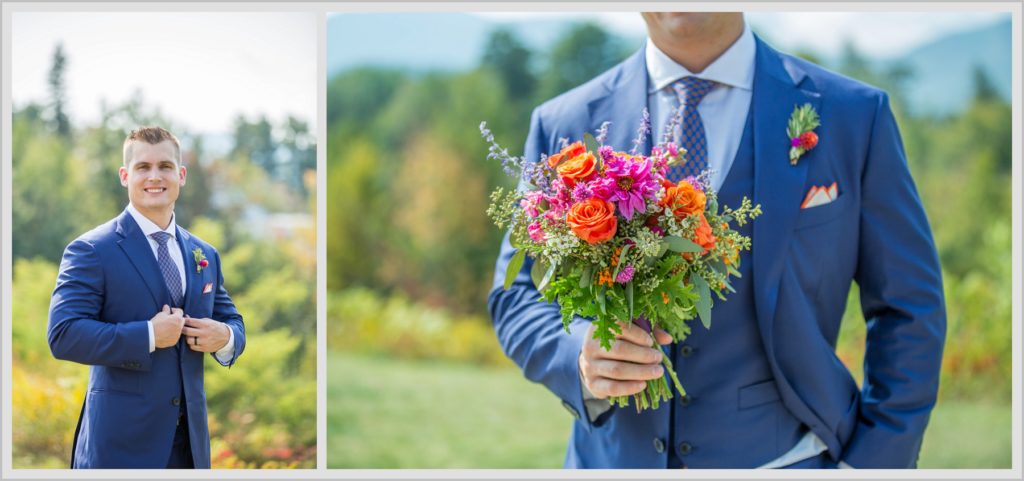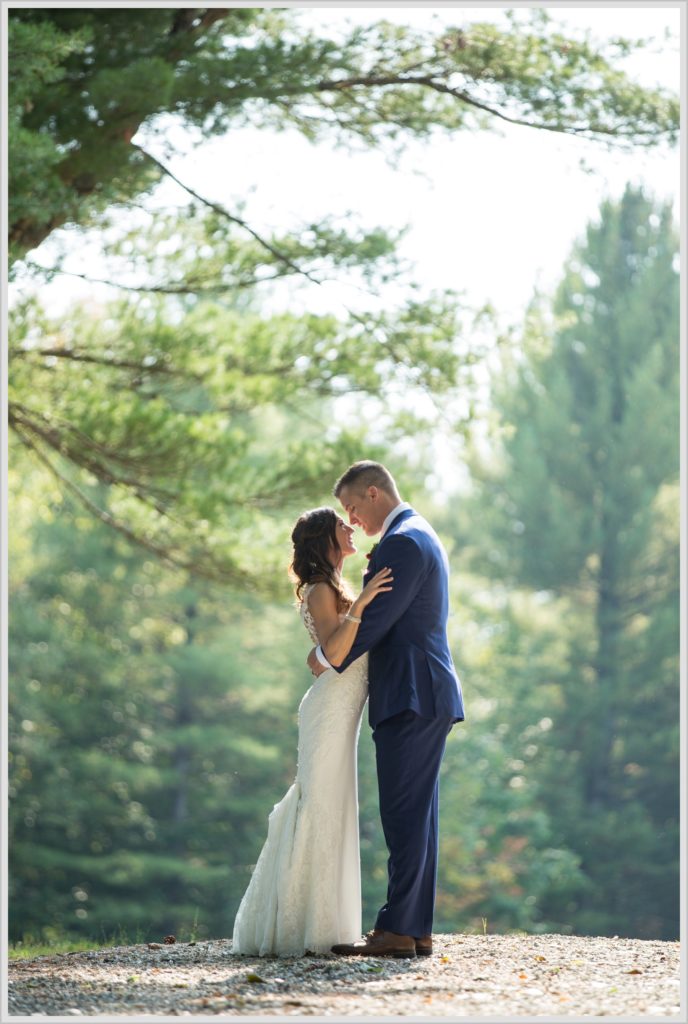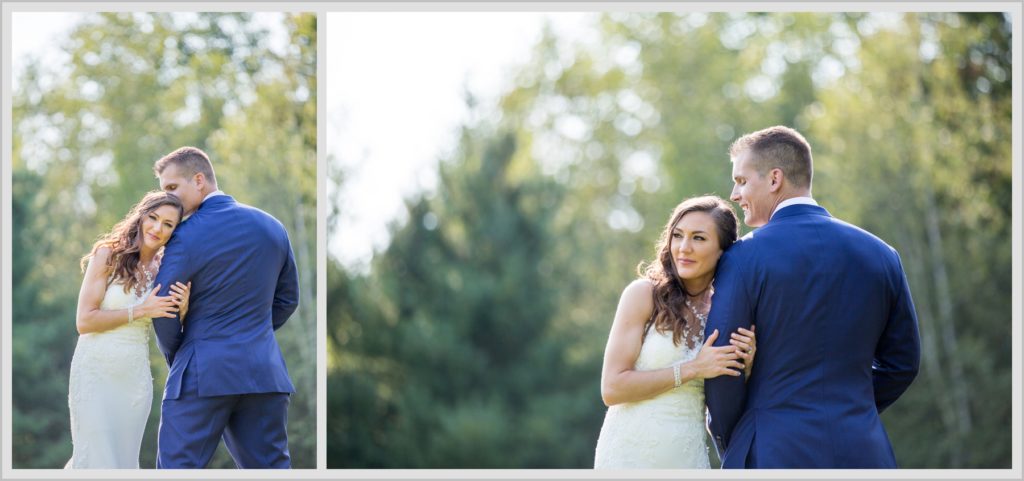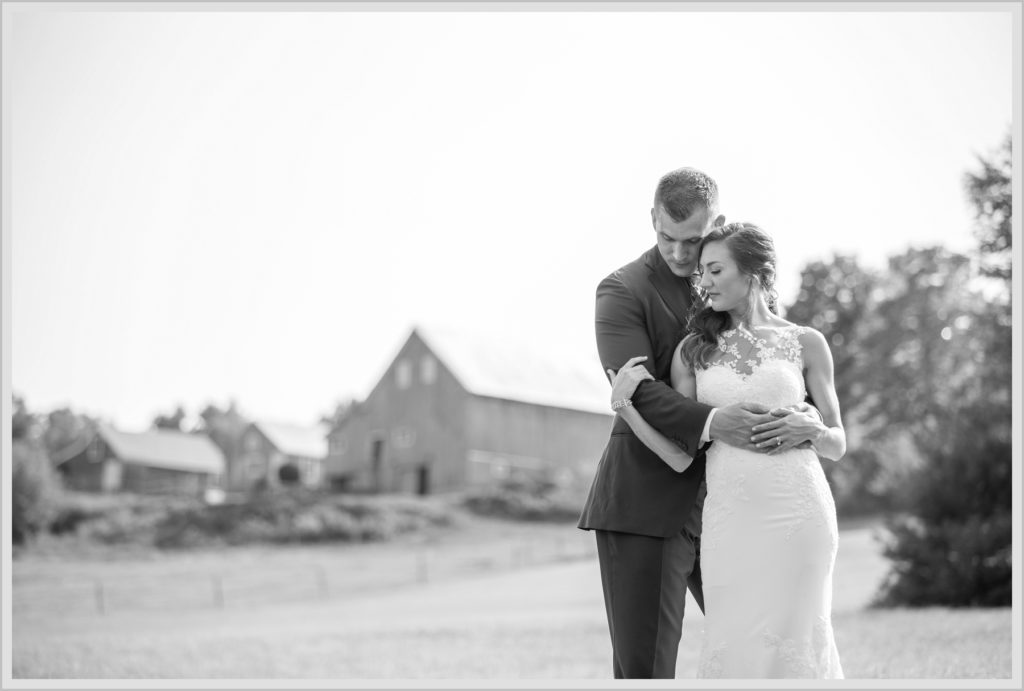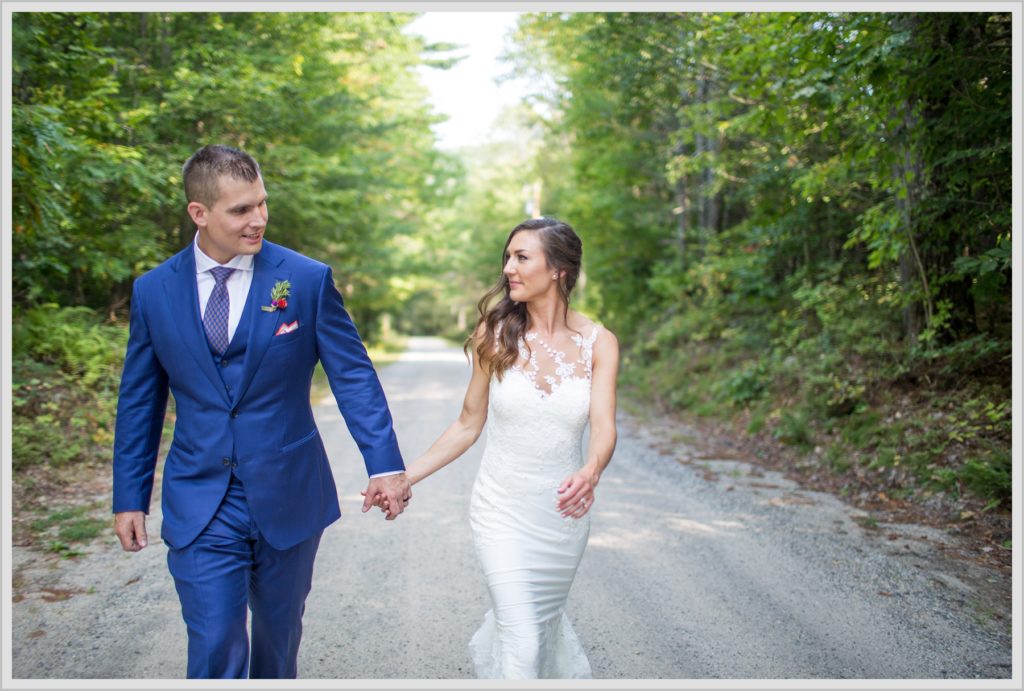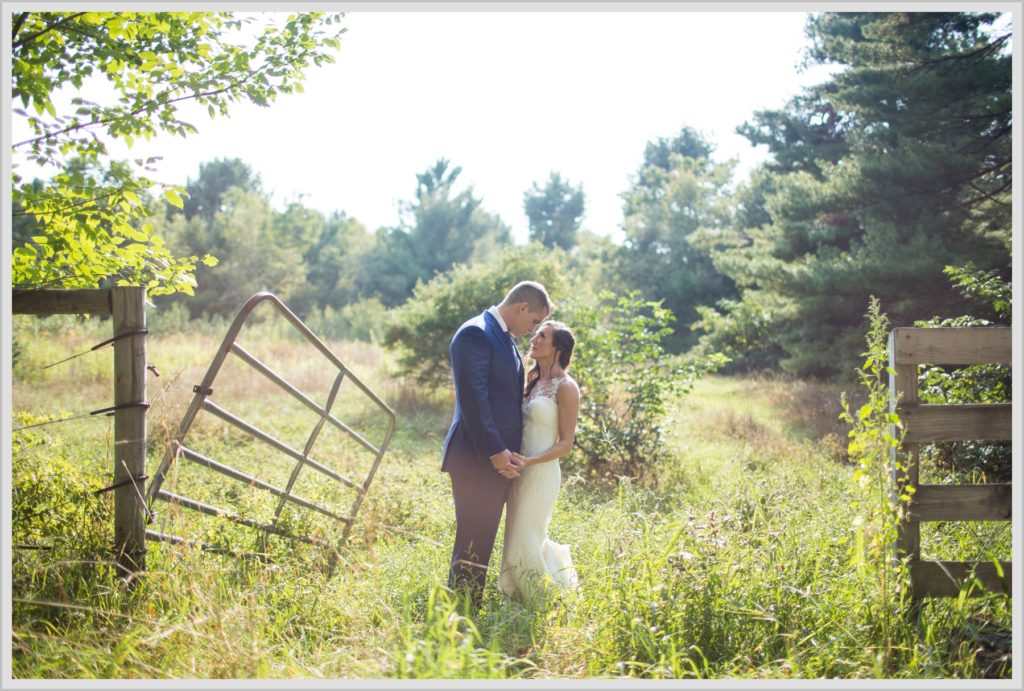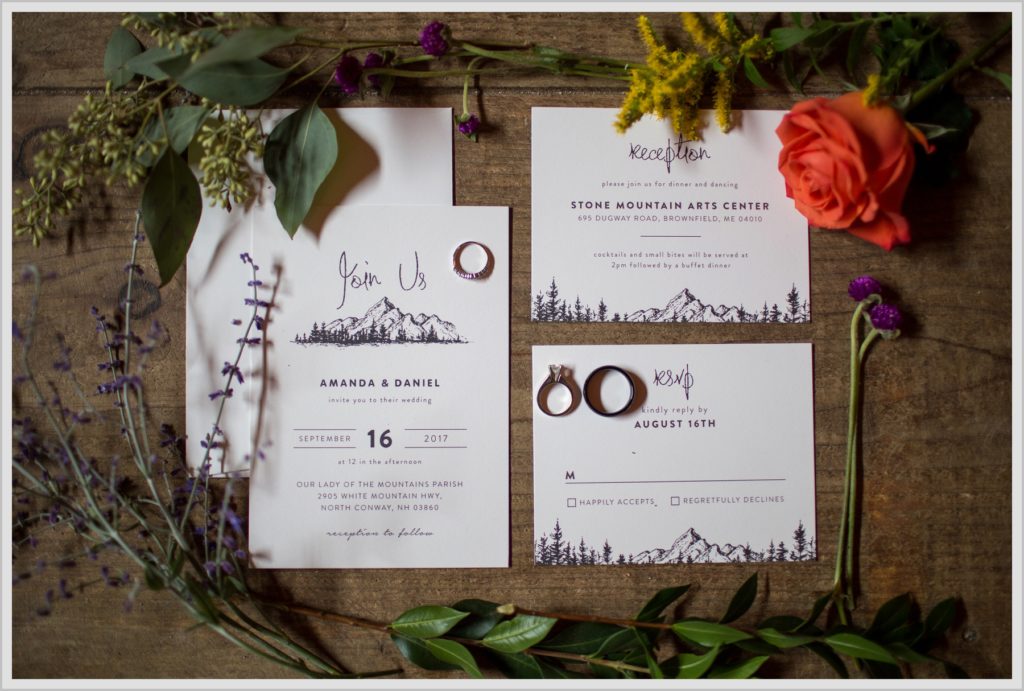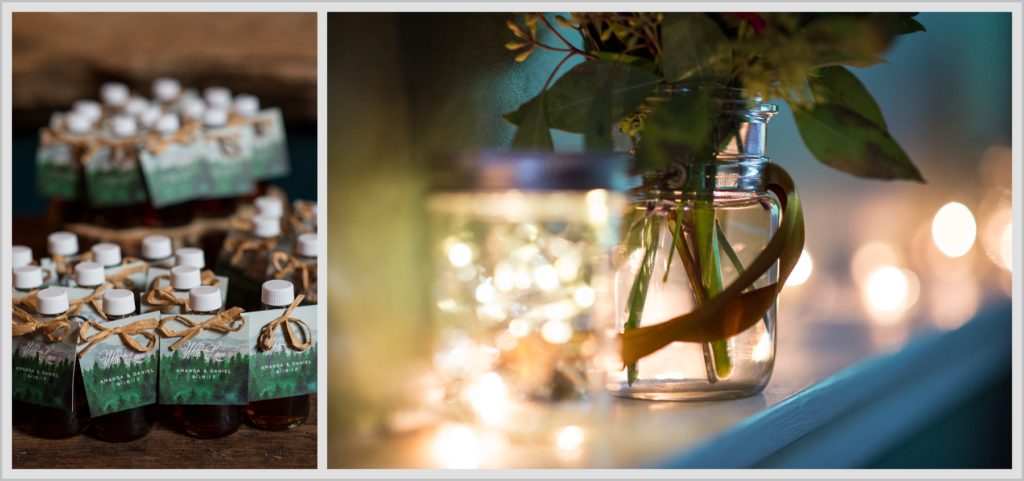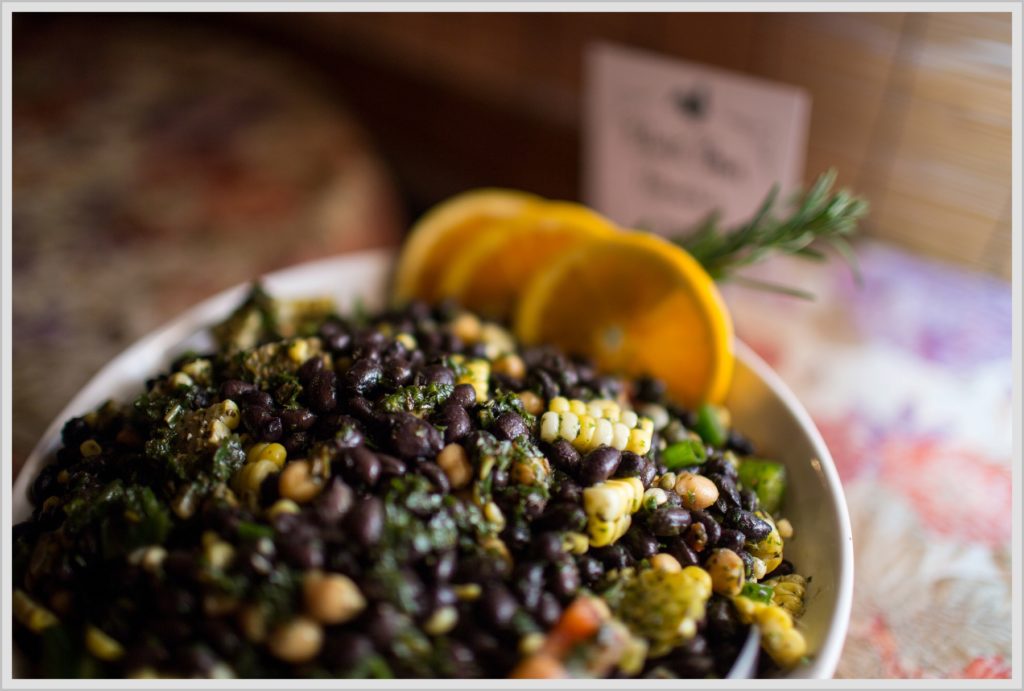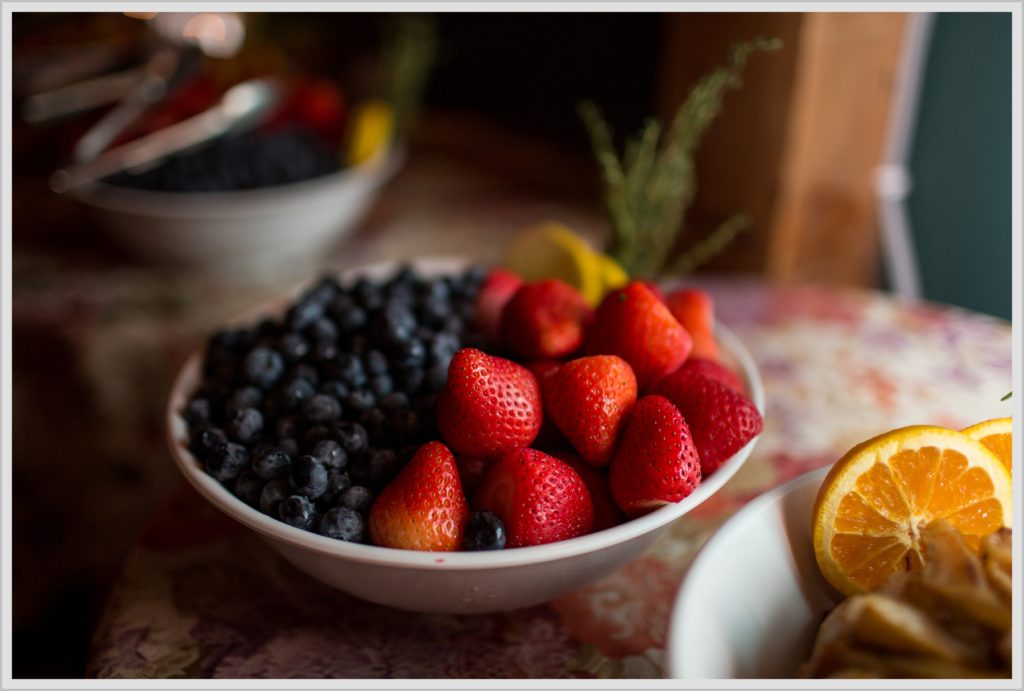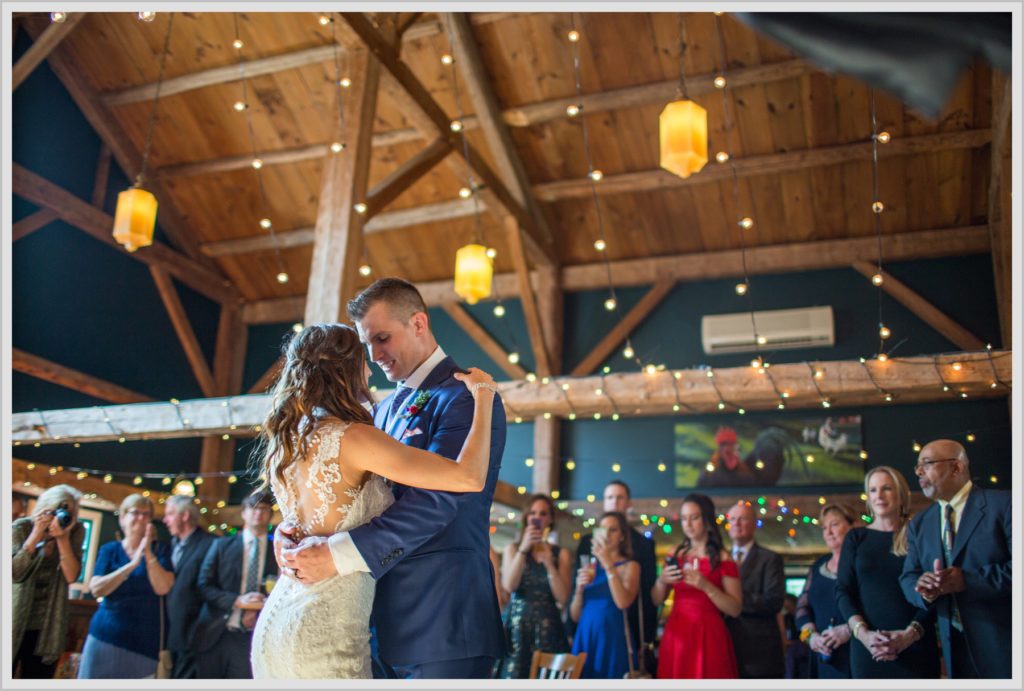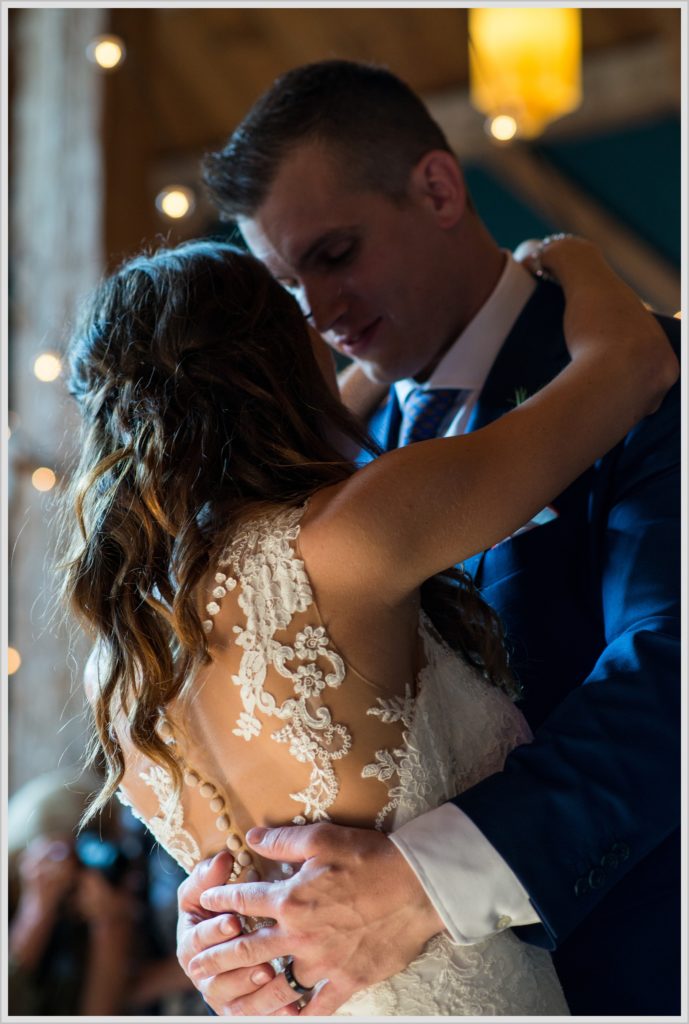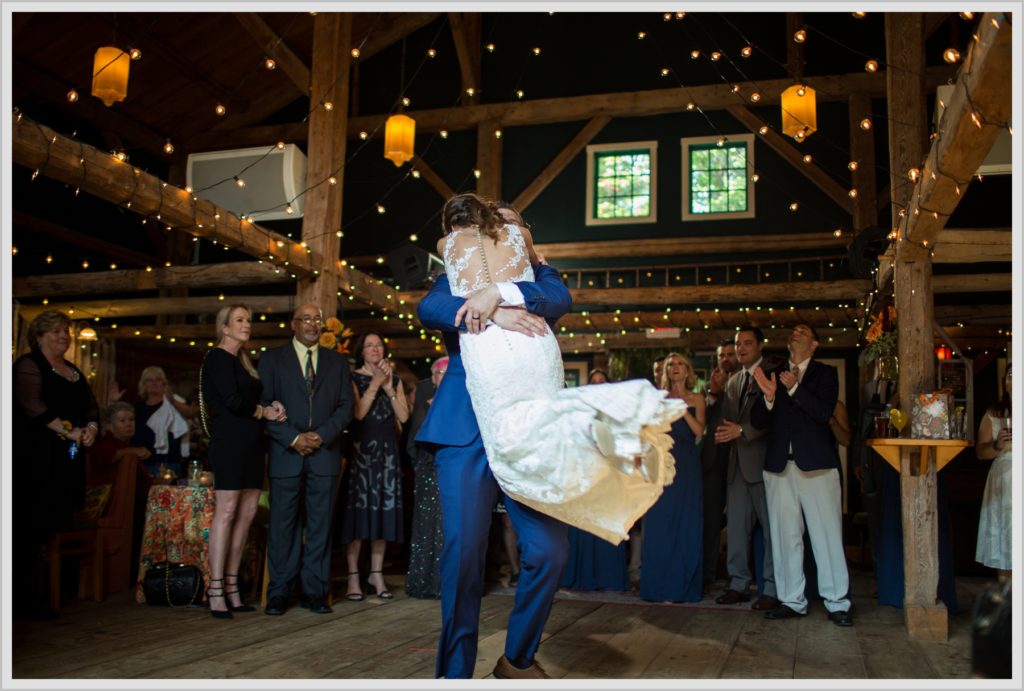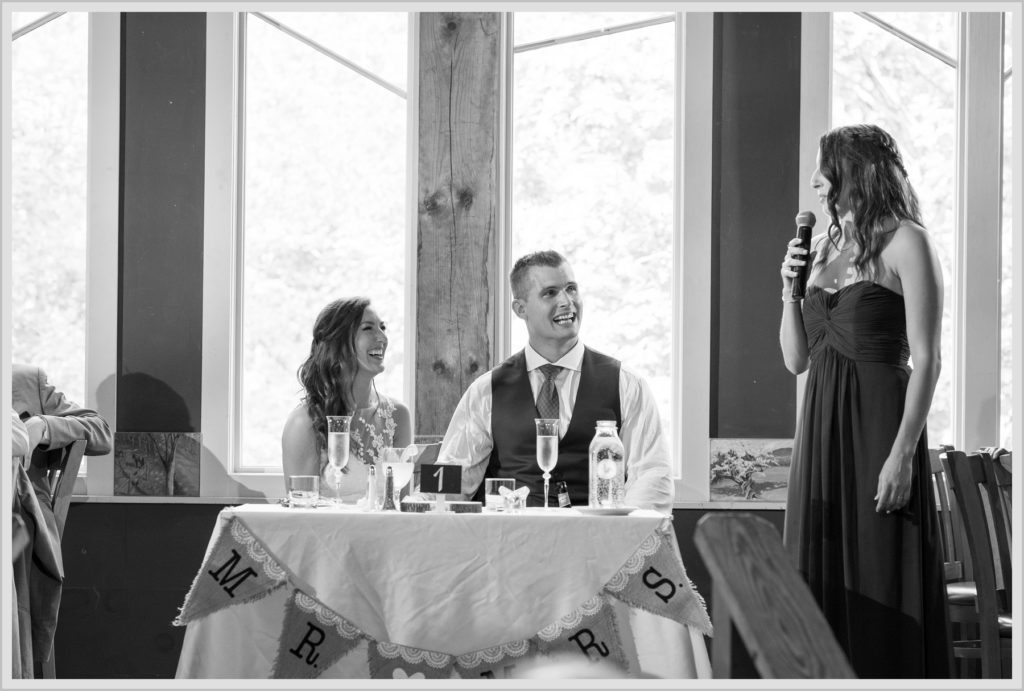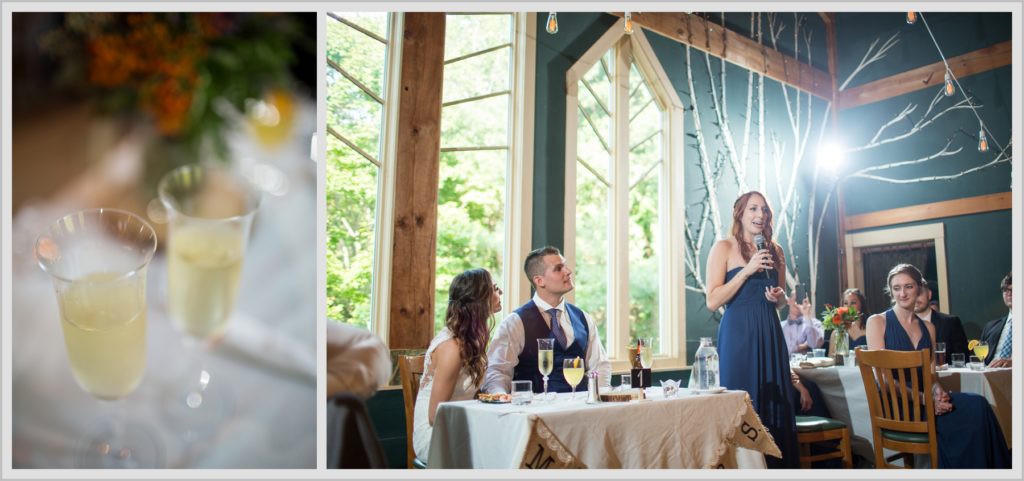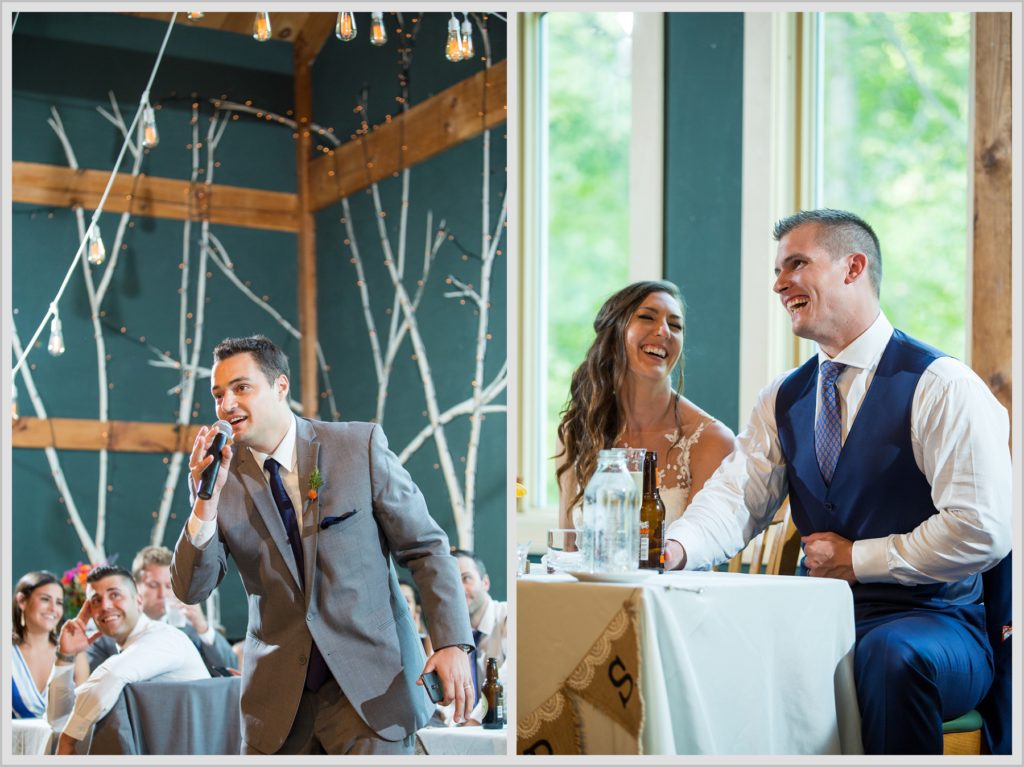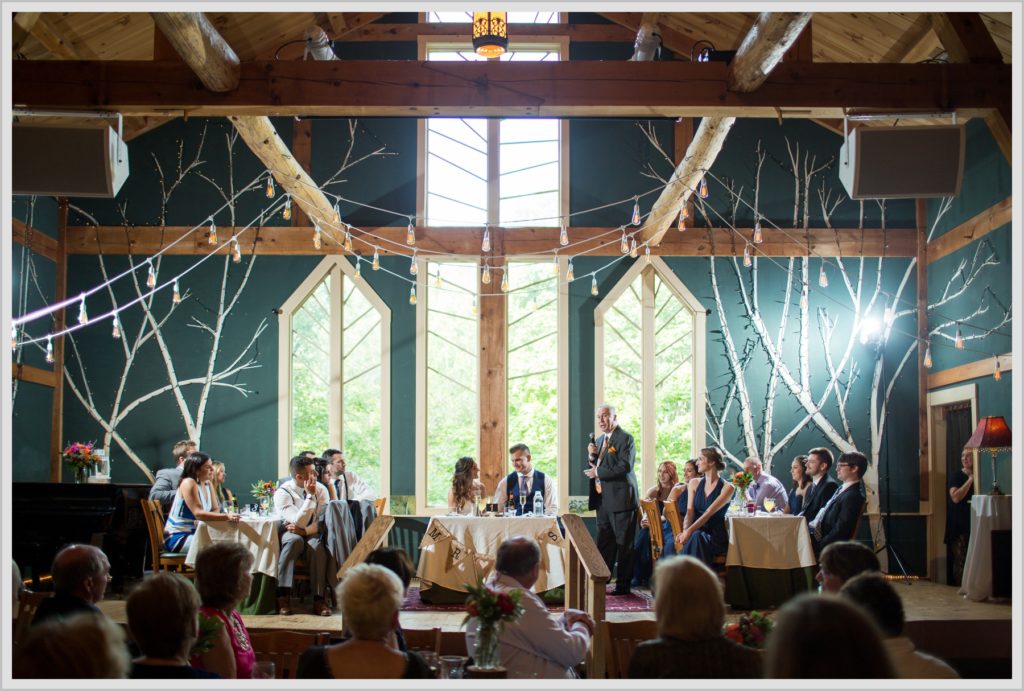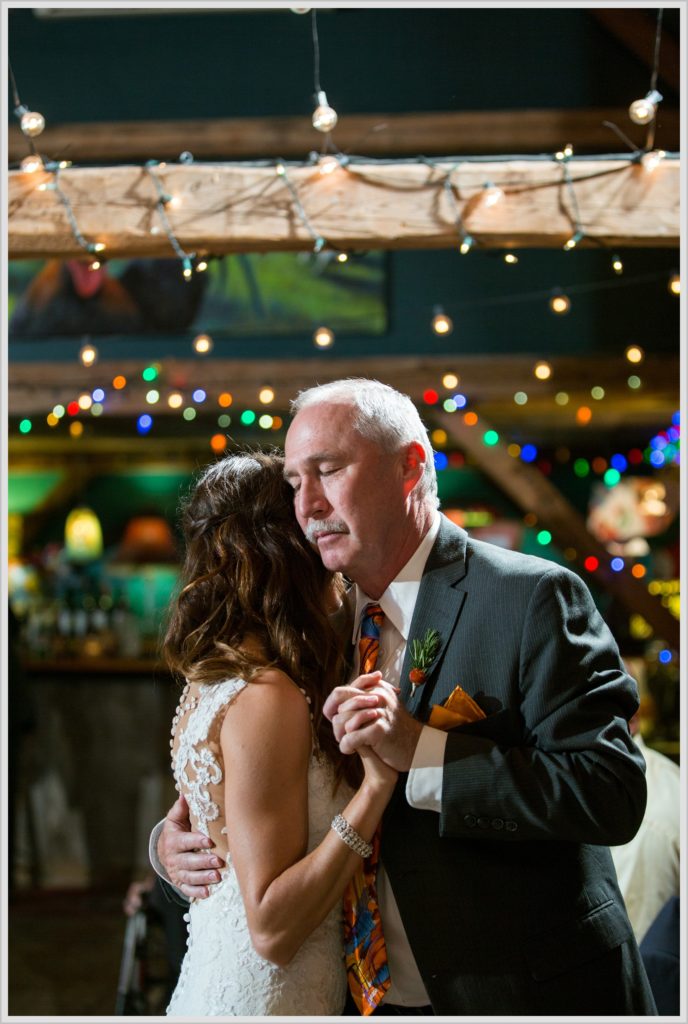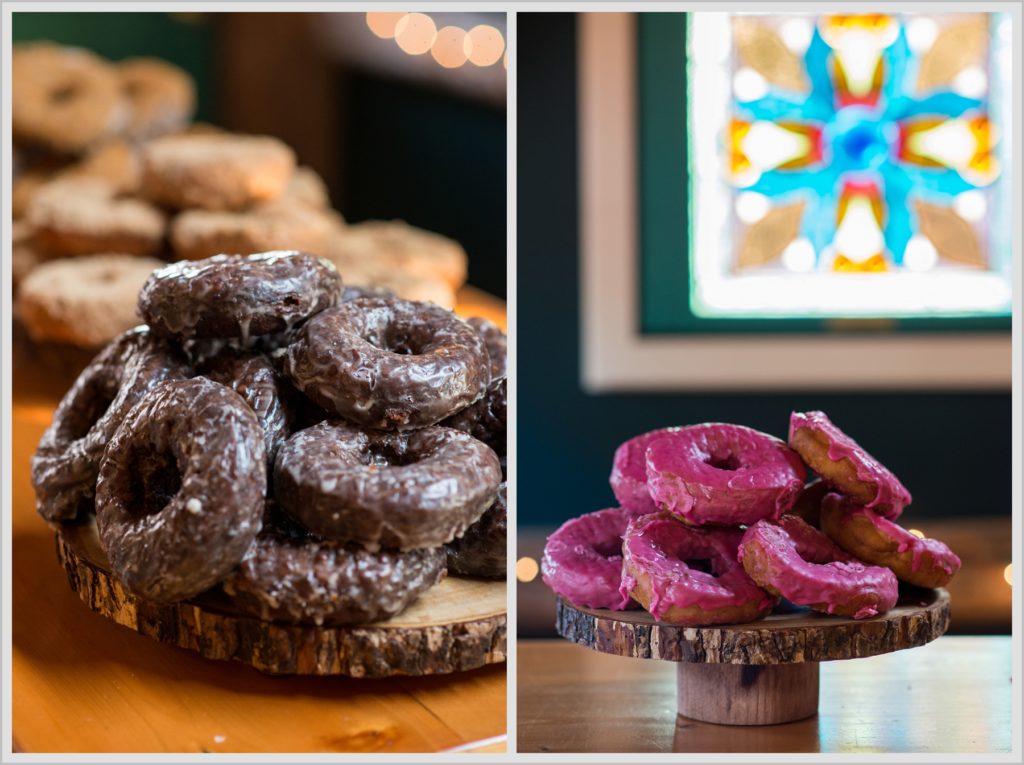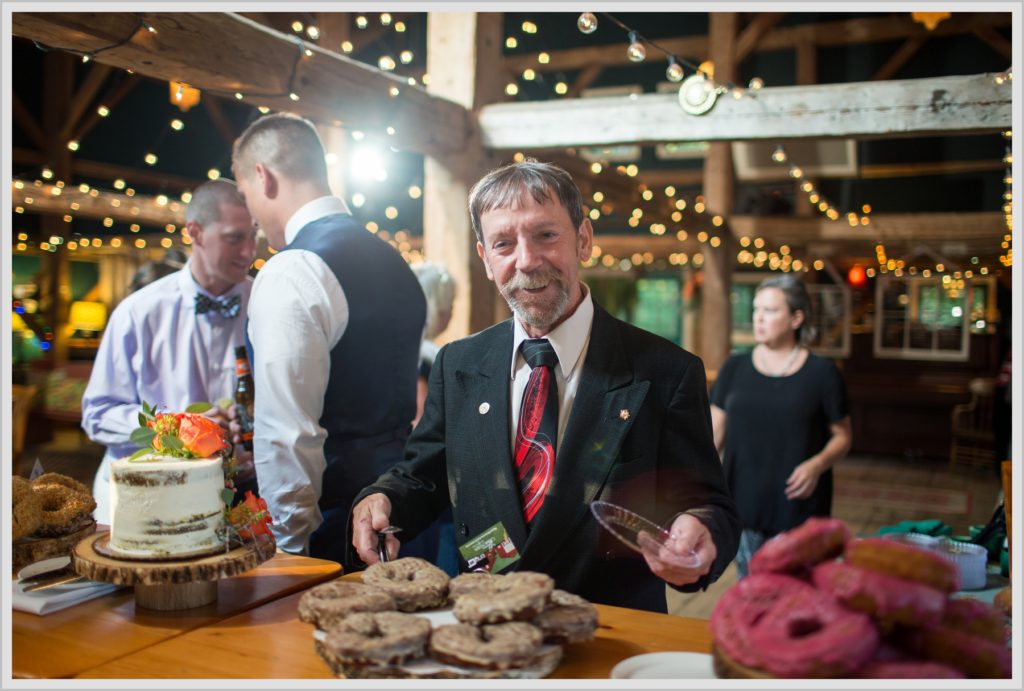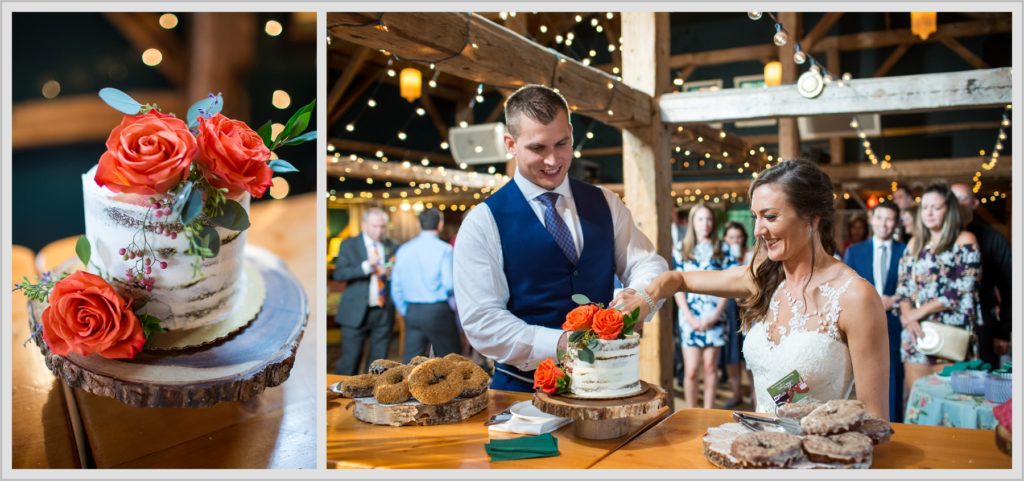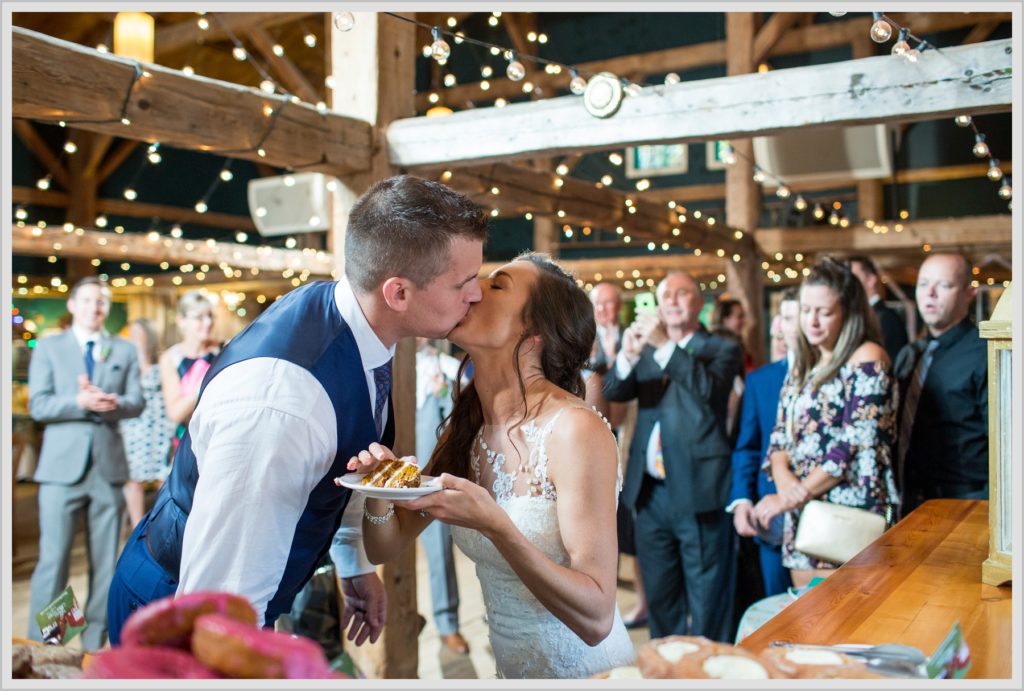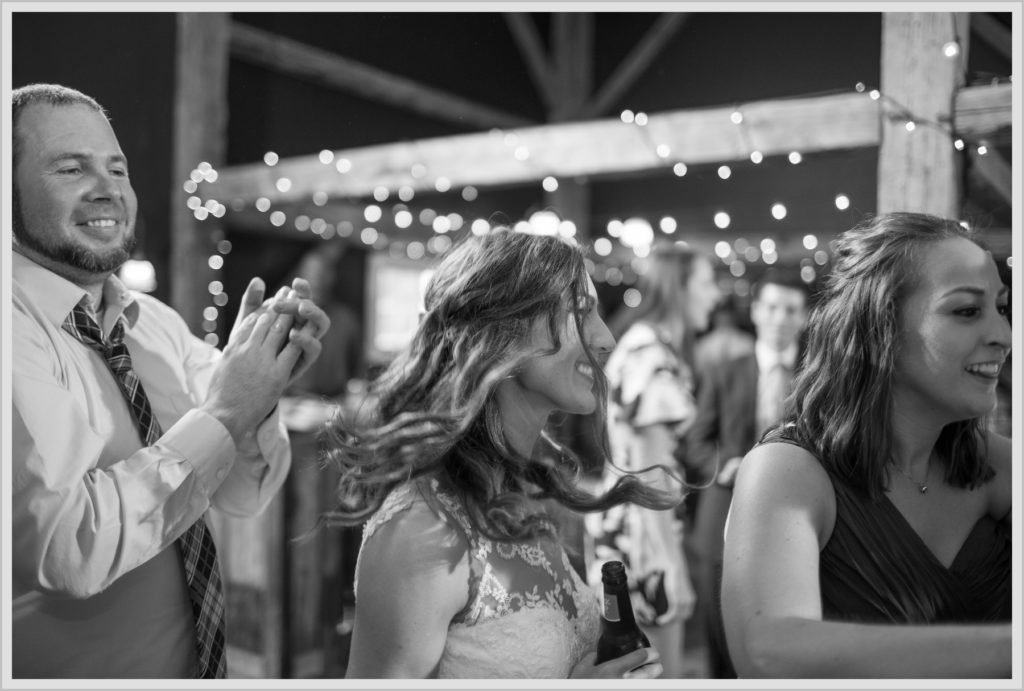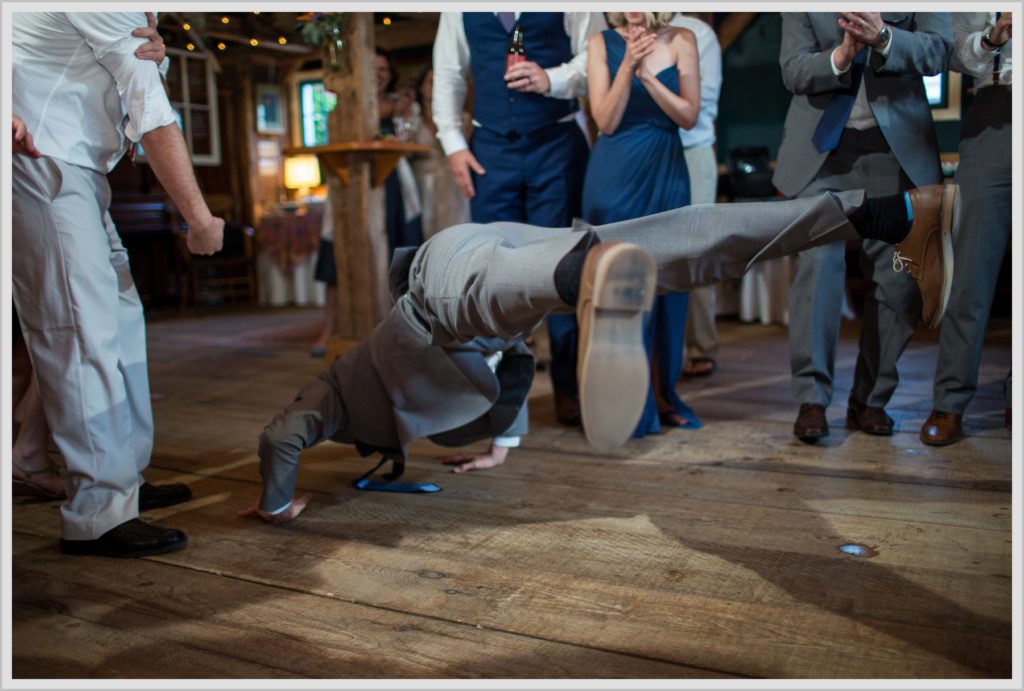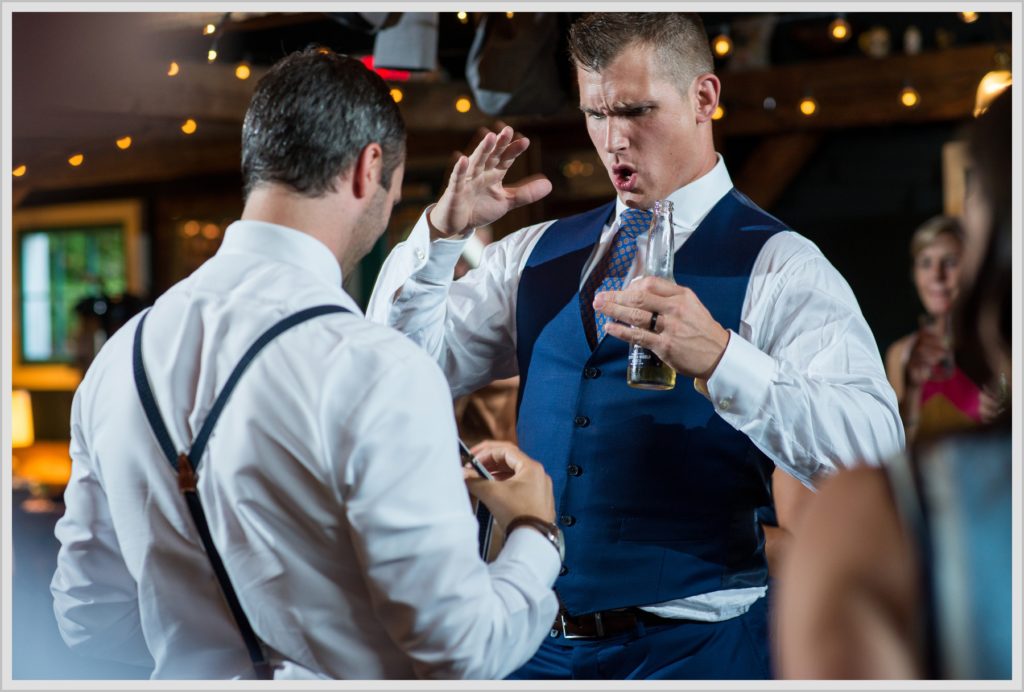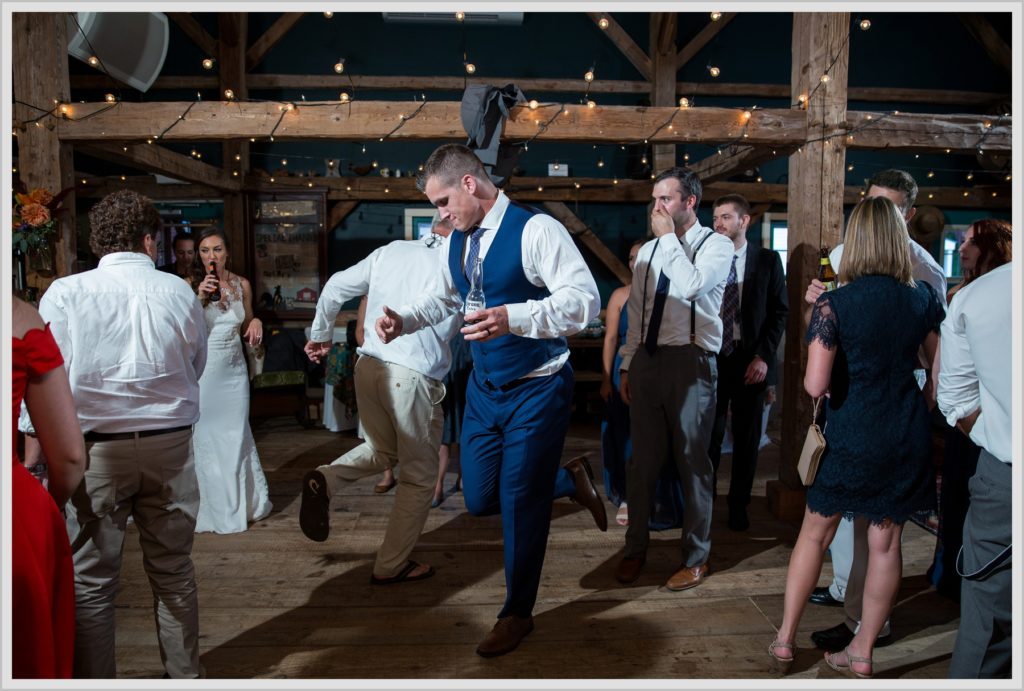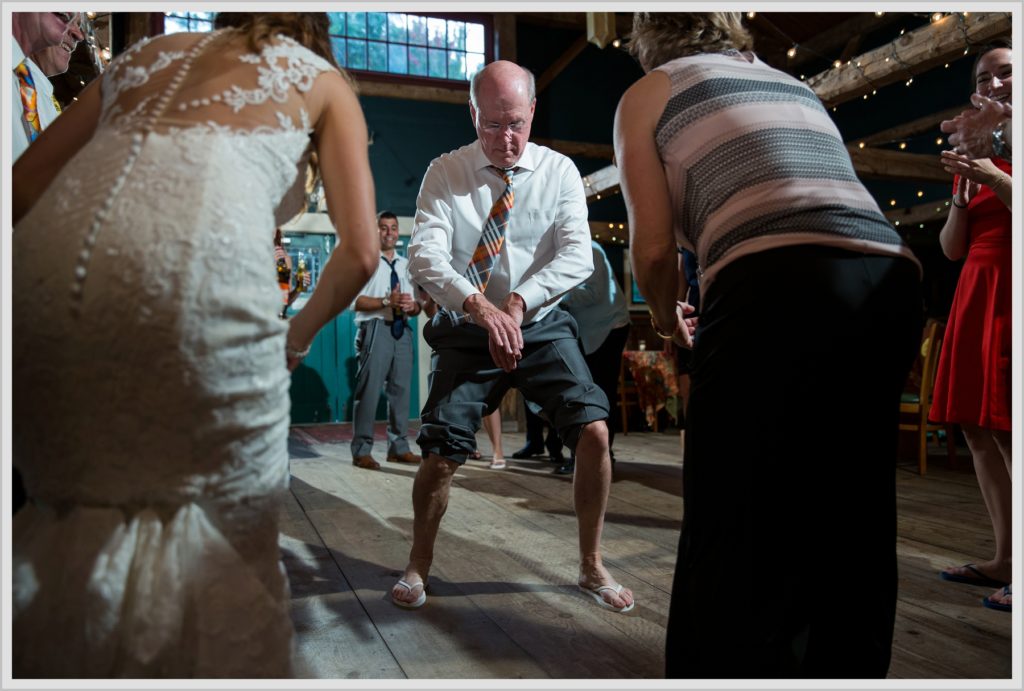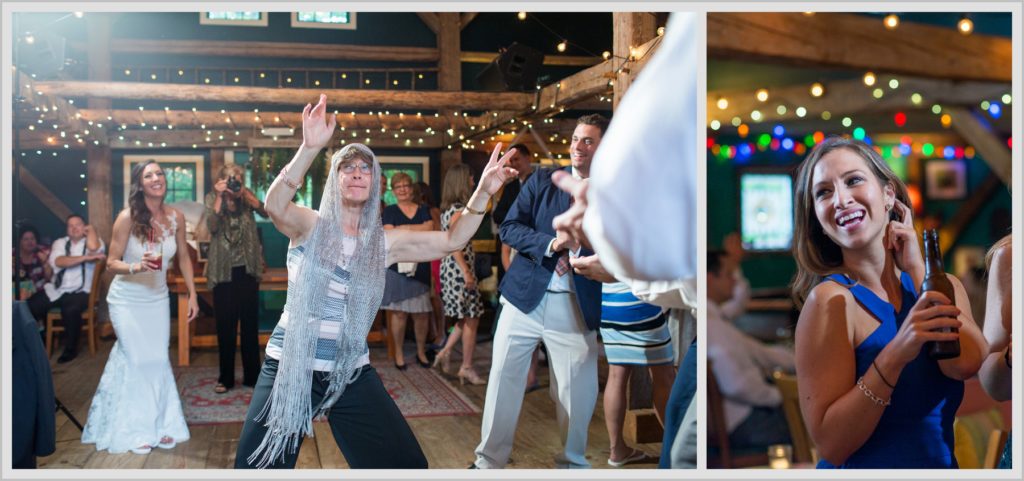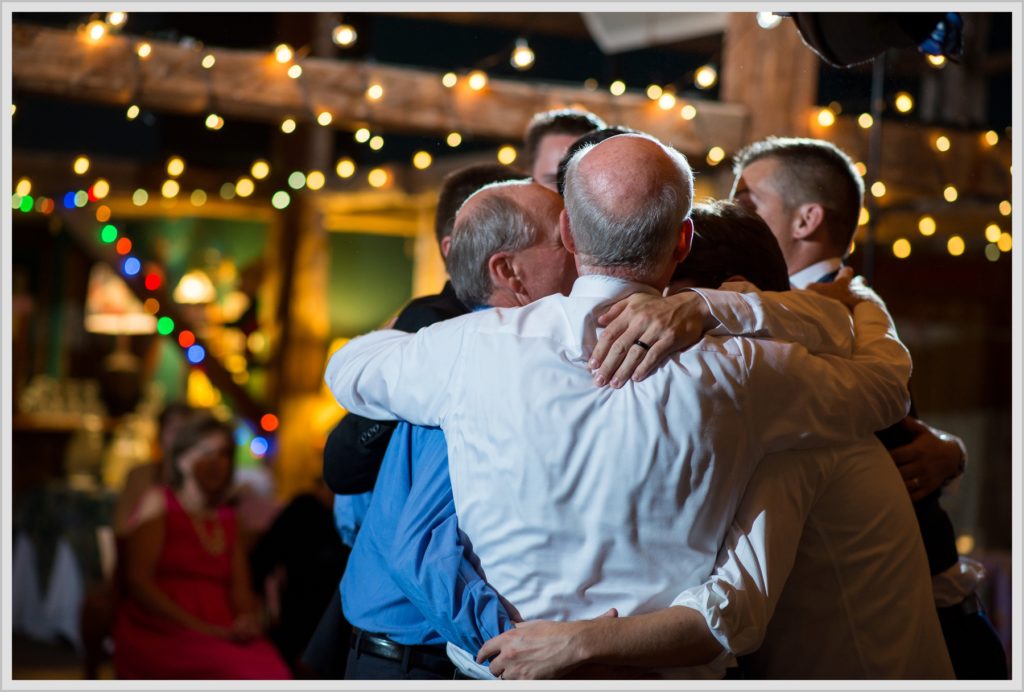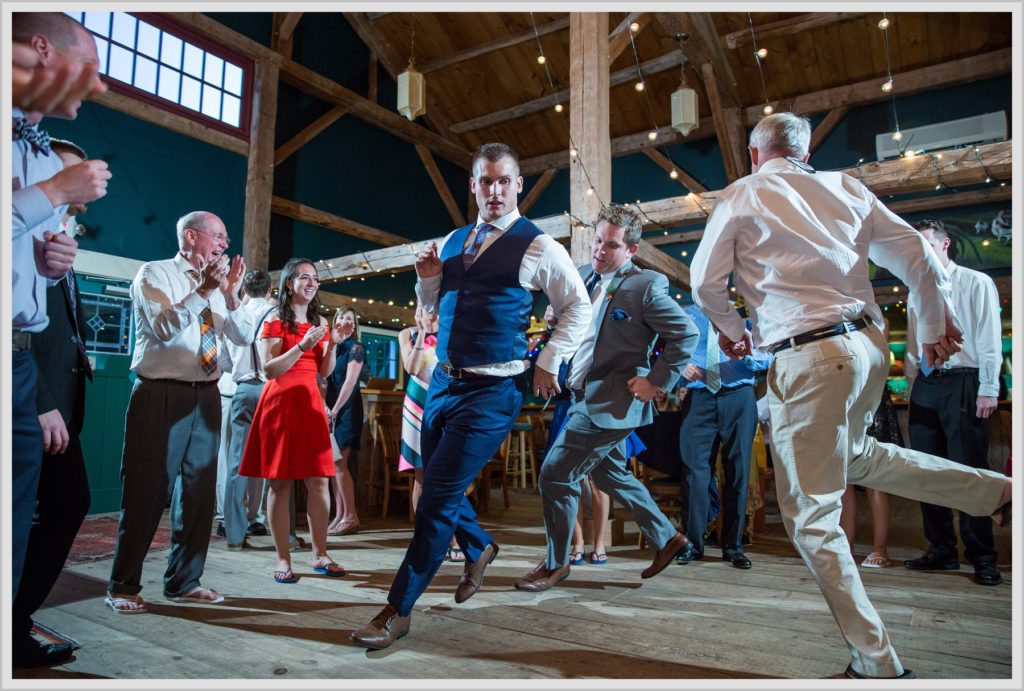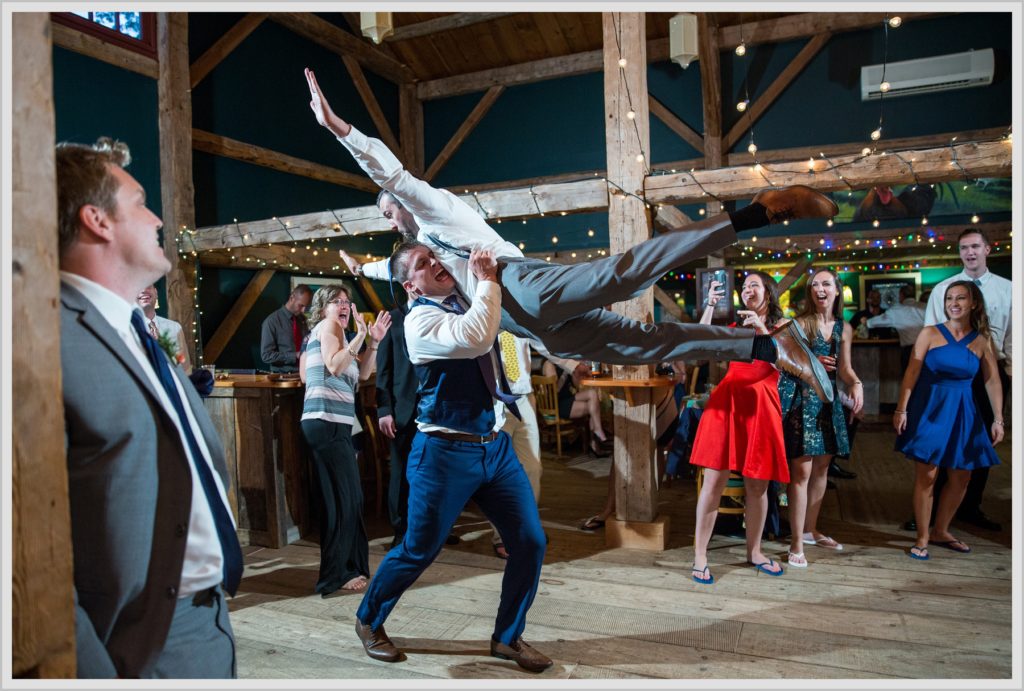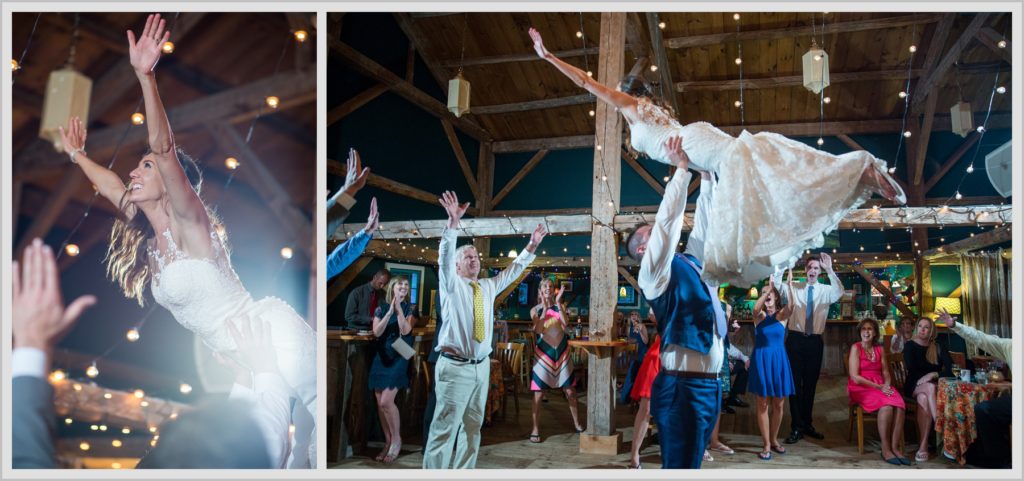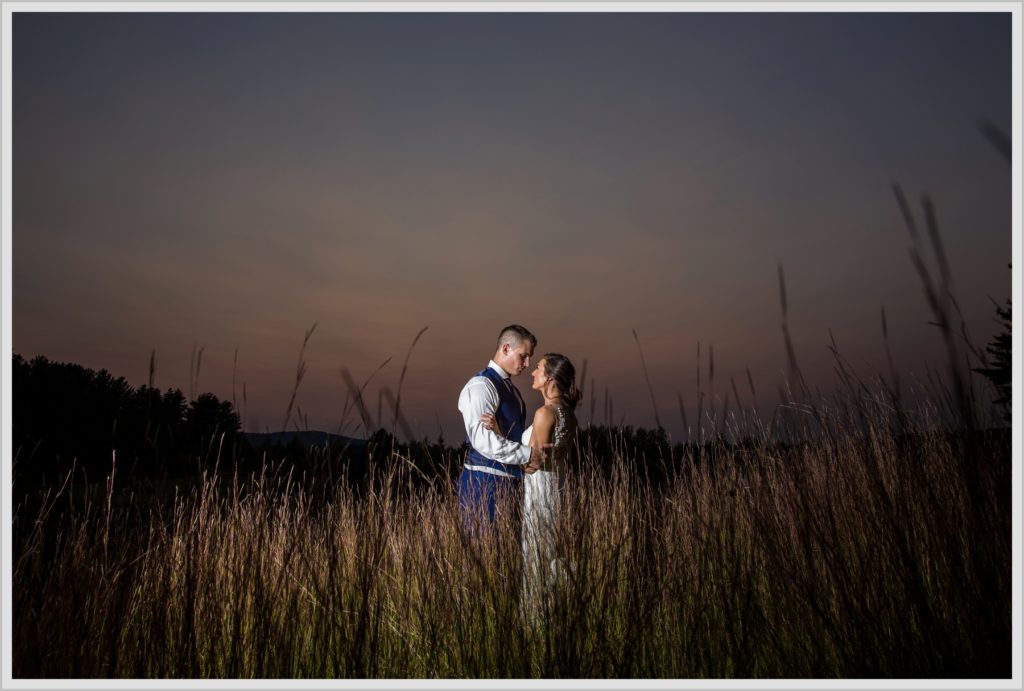 Vendors
Invitations: www.minted.com
Church: Our Lady of The Mountains, North Conway, NH
Reception/Planner/Caterer: Stone Mountain Arts Center, Brownfield, ME
DJ: Rob Riccitelli
Florist: Moonset Farm Floral, Porter, ME
Cake: Vintage Baking Co., Glen, NH
Donuts: The Holy Donut, Portland, ME
Bride's Dress: Pronovias
Groom's suit: Mr. Sid
Hair and makeup: Philip Mark Salon, Manchester, NH
Rings: Avitabile Fine Jewelers, Hanover, MA