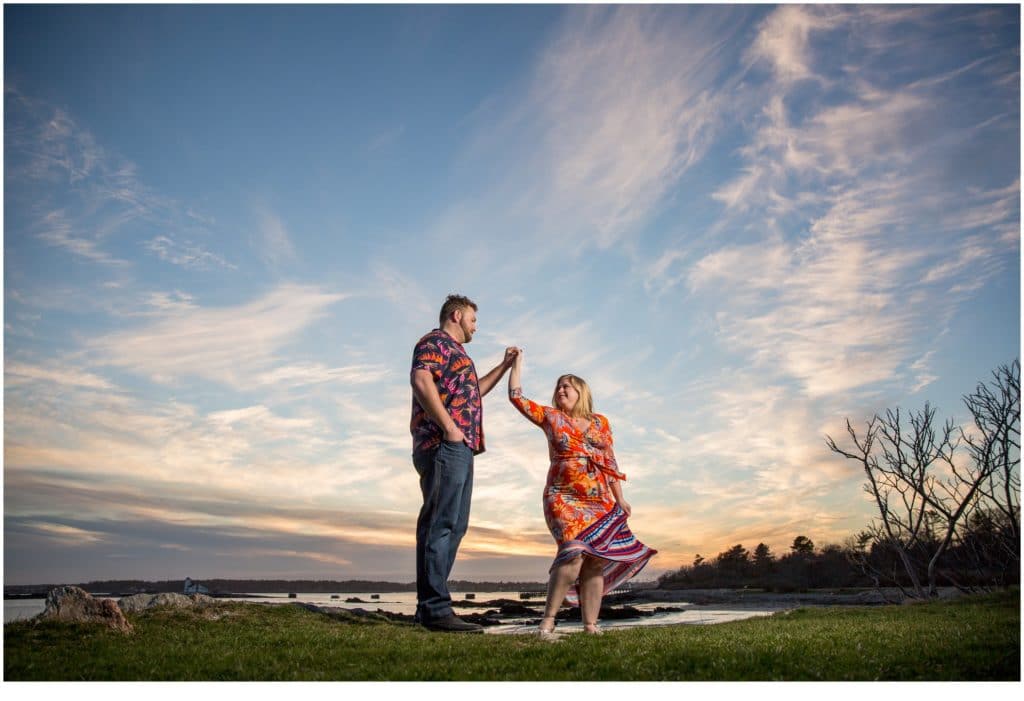 Drew comes from a bit of a Viking family, full of men over 6 foot 3 inches, and incredibly intelligent. Sarah is a peanut of a woman standing about 5 foot 2, but with the energy and personality ten times her size. I loved photographing their engagement photos just a month before their wedding. They chose Fort Foster for their Kittery Point Engagement Session, which was a new location for me, and one I'll definitely return to!
During the process of planning what to wear, Sarah asked for a little advice, and my normal answer is to coordinate, but don't match, avoid super busy patterns and pinstripes, and find something classic for at least some of the session. Leave it up to Sarah to ask whether they could wear Hawaiian shirts for part of their session because they are "known for wearing bright Hawaiian colors all the time!" When it comes to letting your true personalities shine, rules get to be thrown out the window. I can't express how much I love the images of his Hawaiian shirt and her crazy colorful dress!!!
Their wedding, just a month after their Kittery Point Engagement session, was located at The York Harbor Inn, in York, Maine. I'm there for at least a couple of weddings a year and love the staff, who treats me as well as one of their guests.