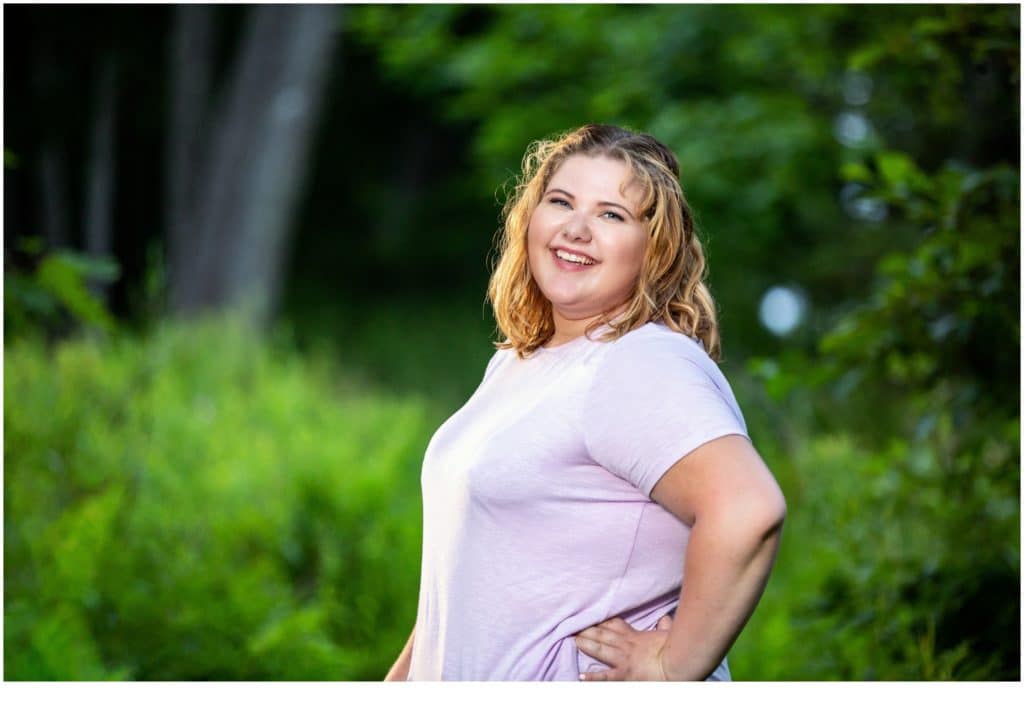 Photographing High School seniors is one of my favorite things about being a photographer, especially in Maine. This Belfast Area High School Senior was so much fun and her bright personality was infectious.
Kaya has an incredible smile and laugh that makes you want to laugh right along with her. She loves history and wants to attend UMaine Farmington or KVCC for either criminal justice or psychology!
She wanted to keep her session close to home so she decided to have it at the Wentworth Event Center in Belfast, Maine, which the family owns. The wooded areas and beach gave us plenty of backgrounds to work with. I love that she chose this spot as it has a personal connection, making her images even more special.
Sometimes the seniors I photograph ask to have a couple of photos taken with a parent or sibling. Kaya requested a few shots with her boyfriend and sister, and I was happy to do that for her!
When I asked Kaya what she thought about her photo shoot with me, she said:
It was fun! My favorite part was doing them on the beach, and working with all of the different poses that you gave me. Working with you was amazing!