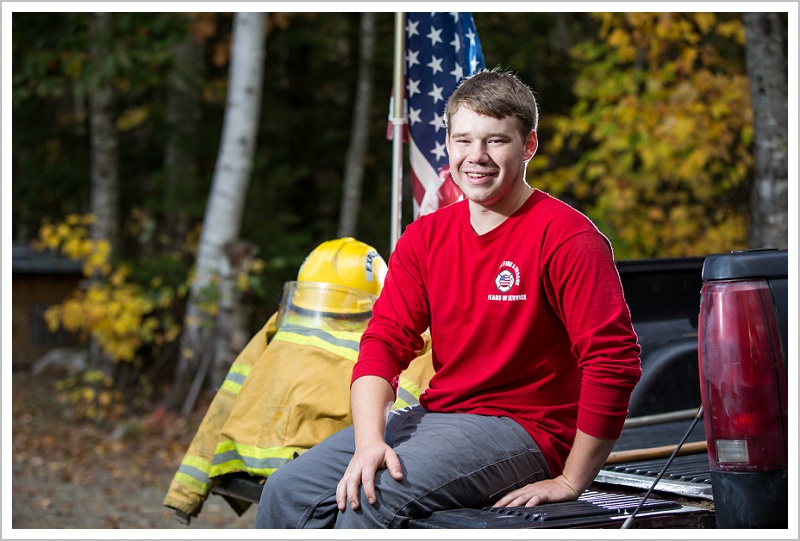 It's so great when a client comes back to you again! Joseph is the son of Amy, whose wedding I photographed a few years ago. I was surprised to hear that her son is now a senior at Camden Hills Regional High School! We had one hell of a time laughing and trekking through the woods near their home in Jefferson, Maine.
I love that Joseph asked to include a few of his favorite things in his photos… his truck, and the tattered American flag that waves in the back of it, and the fact that he is a firefighter.  He proudly wore his fire department's logo during the shoot and went perfectly with the flag. I love that flag!! 
We hiked through the woods and found some great spots with a stream as a backdrop. He looks quite at home in the forest and I love how the blue and red stand out amongst all the green and brown.
Joe was raised right, by a good family, and I know he will do great things in life with such great people surrounding him!