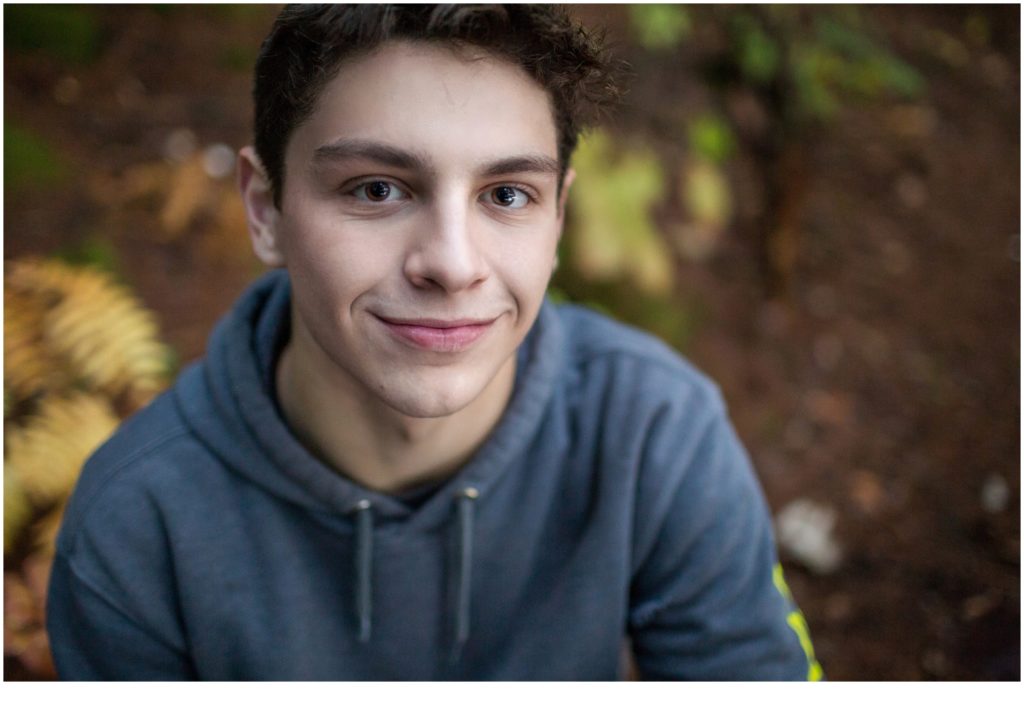 Jonathan is a senior at Gardiner Area High School and not your typical student.  As opposed to so many who excel at traditional studies, Jon excels at using his hands.  He loves his vocational classes because of the hands-on nature of the work, and has found his niche in machine tooling and welding…. two skills I actually wish I knew how to do myself!!!!
After photographing Katie, Jon's sister, for her senior photos, Jon's mother asked me to hop on board for Jon's photos as well. I know that most guys don't exactly look forward to their high school senior portraits the way that most girls do, but I actually see a surge in how many guys I get to photograph for their senior photos simply because I don't make the experience cheesy or traditional. We get to create photographs together that show exactly who that senior is, whether it be that he's into mechanics, theater, sports, or in Jon's case…. the outdoors and his dog! The location we chose is special to Jon since he often comes to the lake and walks the paths and fishes, and he always brings along his pup.
Jon says he will miss his friends (who refer to him as "Jonnyboy" or "JZ") when school ends because he grew up with many of them and they share so much history together. When he finishes high school he is leaving his options open but thinks he may wind up going to school for machining or welding, or possibly getting his commercial drivers license and allowing that to take him to some new and interesting places.
I'm so happy to be Jon's senior portrait photographer. When I asked if he had a good experience, he replied, "Lauren you made it an awesome experience for me, and I hate getting my pictures taken.  But you made it fun and interesting and you set up some good shots… especially the ones with the dog. You're pretty creative, and it was just all around a good time. Thank you so much."
Seriously, when I can make a teenage guy who hates having his picture taken excited about a photograph of himself, I know I'm doing something right!!
Best of luck to Jon in his senior year, and wherever the road may take him afterward!!!