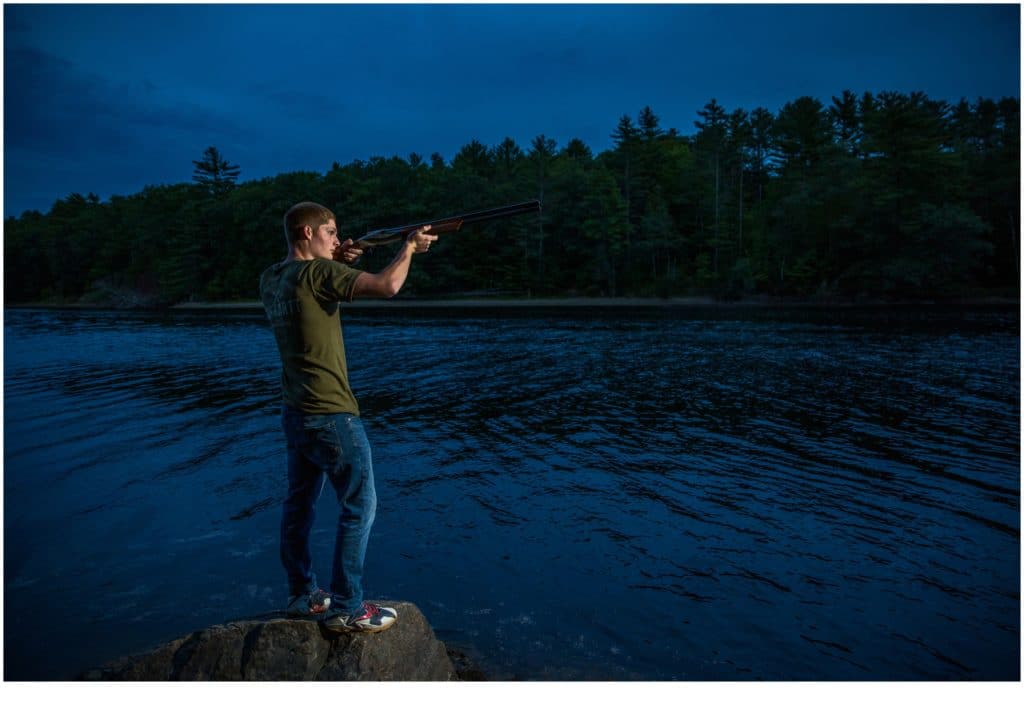 Hayden is a Leavitt Area High School Senior and is an avid hunter and fisherman. It was so much fun photographing him and his passions.
It was such a fun time being out on the water and in nature with this avid outdoorsman. Hayden loves bird hunting and fishing so we incorporated those into his senior photos with his gun and fishing pole. To give the images a little more variety we used the barn as a rustic background and then he went out in his canoe. I love those shots on the water!
Towards the end of the session, we used the blue skies and water behind him and added some cool lighting to give the images some punch. Not your everyday fishing or hunting photos!
Hayden says his favorite subject in high school is Math and he plans to go to Central Maine Community College for business or plumbing. All while also working. He is a very determined individual and has to be, as a hunter and fisherman. No doubt he will do great things after he graduates Leavitt Area High School.