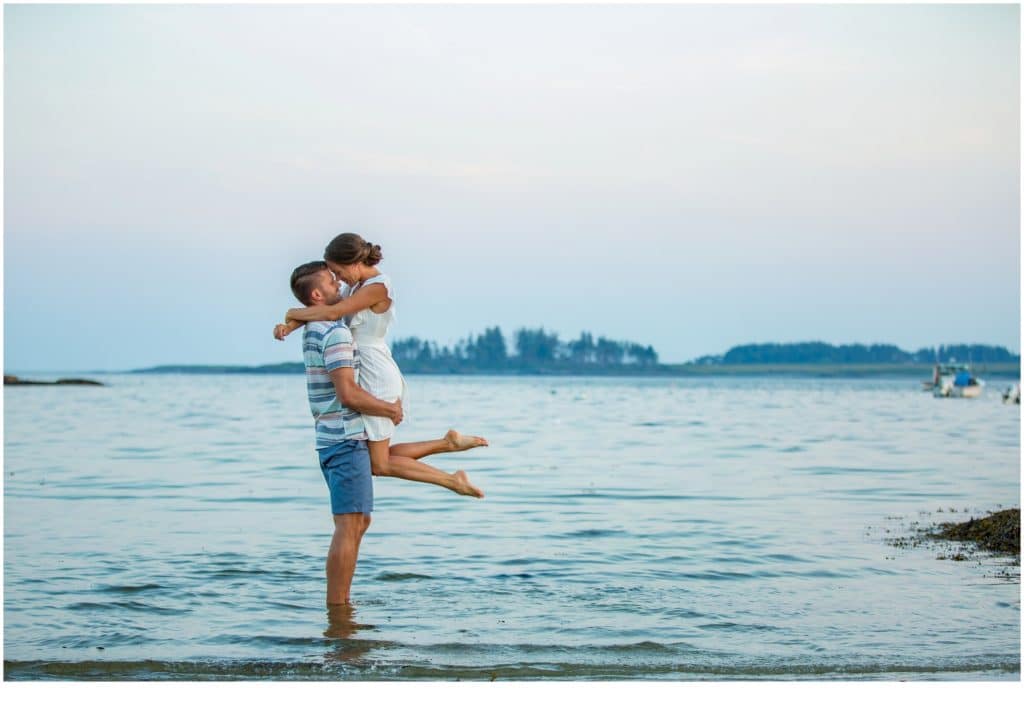 Any excuse to get to the beach in the summer in Maine is accepted. Especially when it is a fun Kettle Cove Engagement photoshoot! I loved photographing Kristen and Brandon.
Kristen and Brandon brought all the laughs and we had a beautiful evening at Kettle Cove in Cape Elizabeth Maine for these wonderful people. Starting before sunset we walked down the trails towards the water. They got their feet wet and danced in the shallows as the sun went past the horizon. A truly magical evening.
Classic summer attire and even a rose gold ring to match, which I LOVE!! The coordinating colors to match the ring and the sunset were the perfect choice. I can't get over Kristen's choice of outfits. The long floral dress and the white ruffled sleeved dress were simply stunning on her!!!
Kristen and Brandon are getting married at Point Lookout in Northport Maine. They are sweet and gentle people with the biggest hearts, and huge football fans, so we just may incorporate football into one of their wedding photos, too!!!
I loved photographing these two and know their wedding will be just as amazing as their fun Kettle Cove Engagement was.
So use all that and write whatever you want.