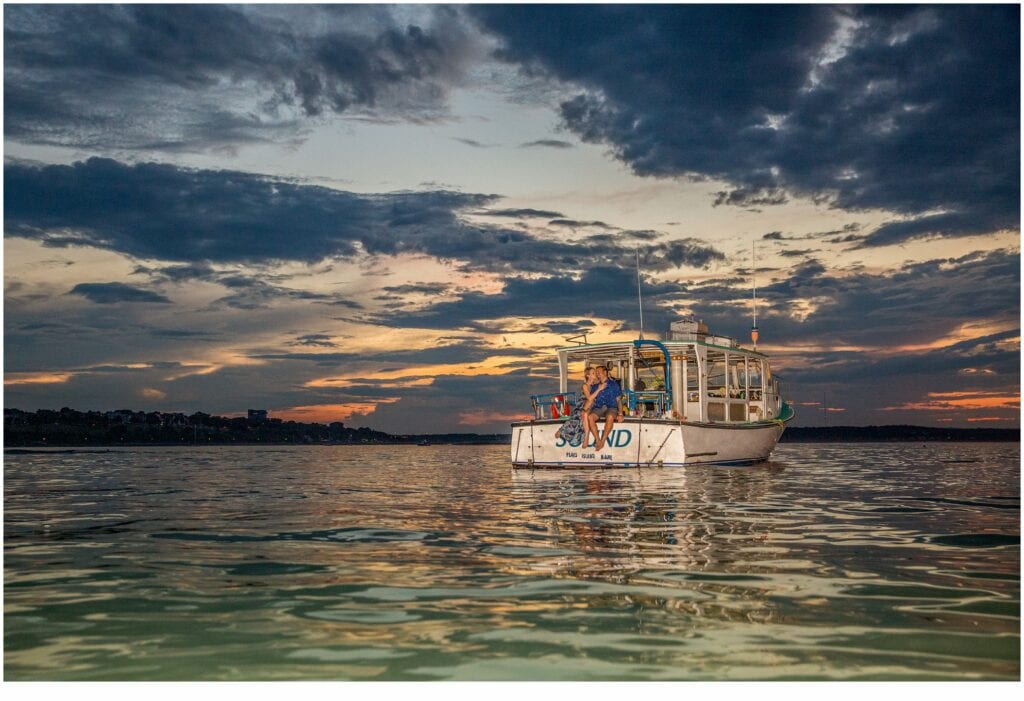 Fort Gorges, Portland, Maine
Fort Gorges is a former US military fort just off the coast of Portland, Maine, in Casco Bay. It was never used and has been left there since 1864. The only way to get there is by boat or kayak… something small enough to reach its shores, since it has no dock. When Lauren and Jeremy asked if I'd be up for a trip out there for their engagement photos I jumped at the chance!
Lauren and Jeremy met at a concert and immediately hit it off. She had been trying to get a better view of the stage and decided to tap someone on the shoulder to ask for a spot closer to the front. The man she tapped was Jeremy, who turned around and was immediately smitten, claiming she'd have to pay a toll to get by. The flirting never ended, and now they're getting married next year!
It was so fun taking a trip out on a fishing boat to the fort, and then boarding a little skiff to row to the shore. The unmaintained fort is so much fun to explore, and there are great spots along the top of it from which to view the ocean and catch a great sunset.
On the way back, the boat Captain was kind enough to keep me in the skiff a little longer, while Lauren and Jeremy boarded the boat, just to lean over the water and photograph them together with their feet hanging off the back of the boat.
I'm definitely looking forward to this wedding next year!