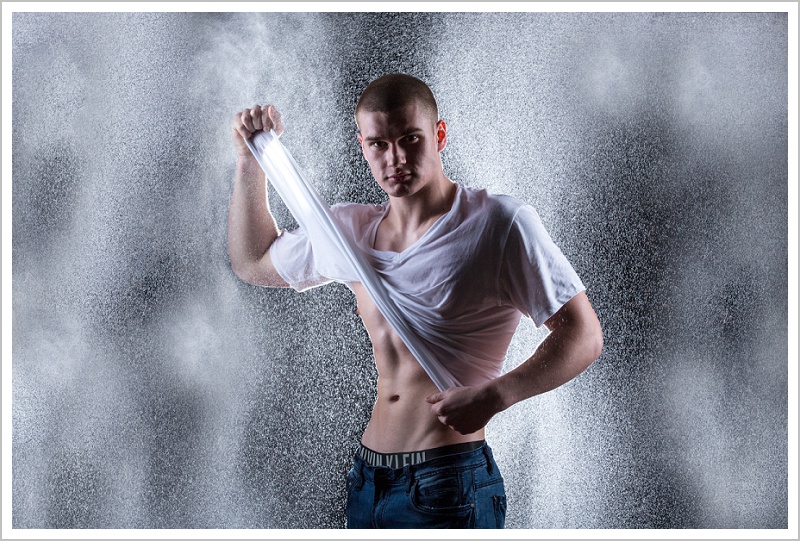 Alex is a high school student who happens to be a fitness fanatic, working out nearly every day. He someday hopes to own his own health club, and he and his family were gracious enough to allow me to photograph him to support a new branch in the LAD Photography tree… Fitness Photography!
I'll be offering fitness photo shoots, including a free "before" image, and a full photo shoot up to one year later that documents the hard work, dedication, and self-discipline that goes into sculpting your body and working towards that ever-elusive "perfect" physique.
From Alex: "When I was younger I would always get picked on at school. I wasn't very big so I couldn't really do anything back and I hated that feeling. I hated feeling small, being weak, just feeling like I can't do anything so I started to train with small things first, like push-ups and sit-ups. when I got a little older I started to go to the gym but it wasn't just to show off. It turned into a lifestyle. Being able to better my body mentally and physically just amazed me, how the little things we do can impact others in ways you never thought you could. As of right now I'm 16, I have one more year of high school left, and when I graduate I'm going to move forward and go to college for nutrition and management, and hopefully, in the future open up a gym and to inspire others."
If Alex isn't an inspiration in and of himself to better ourselves in every way possible, I don't know who is. A true testament to what hard work can do, even at a young age. I can't wait to see where he ends up; I'm sure it will be an amazing life!