Evan and Jaqueline are true animal lovers. When they asked me to drive to Massachusetts to photograph their engagement session with their two horses, mule, and two dogs, how could I possibly say no??!
The pictures speak volumes about the family they have built together.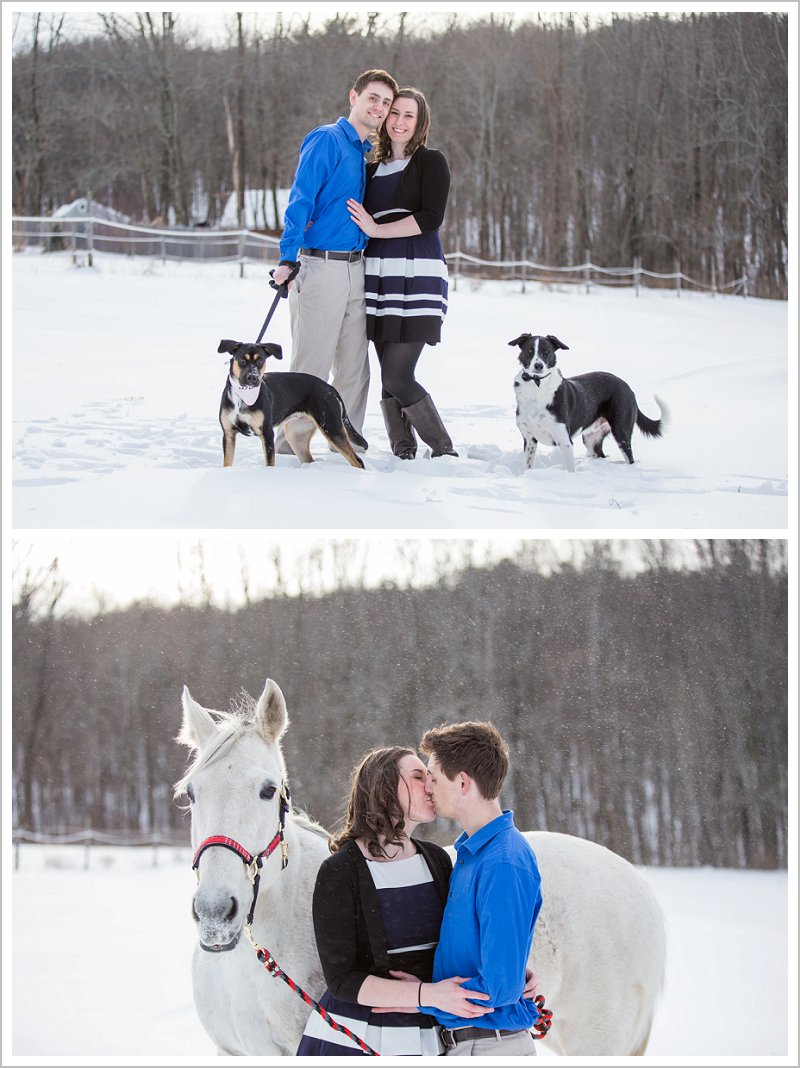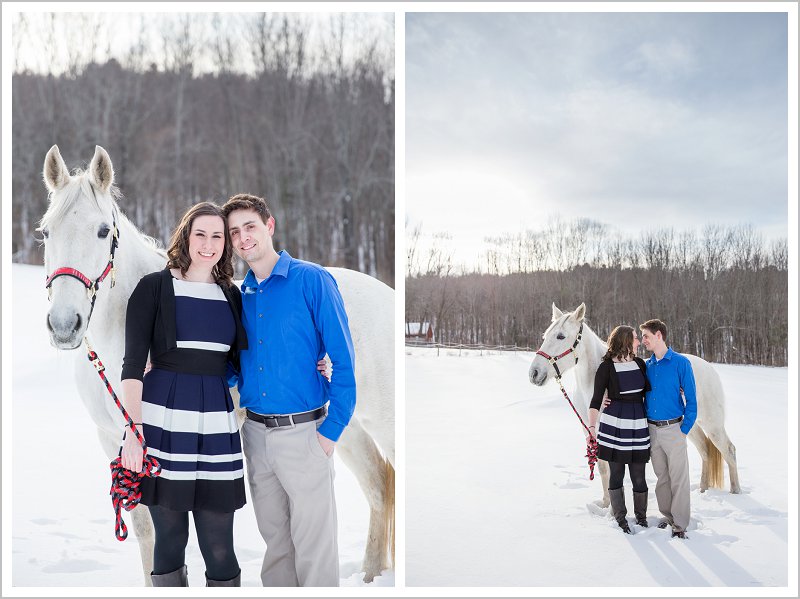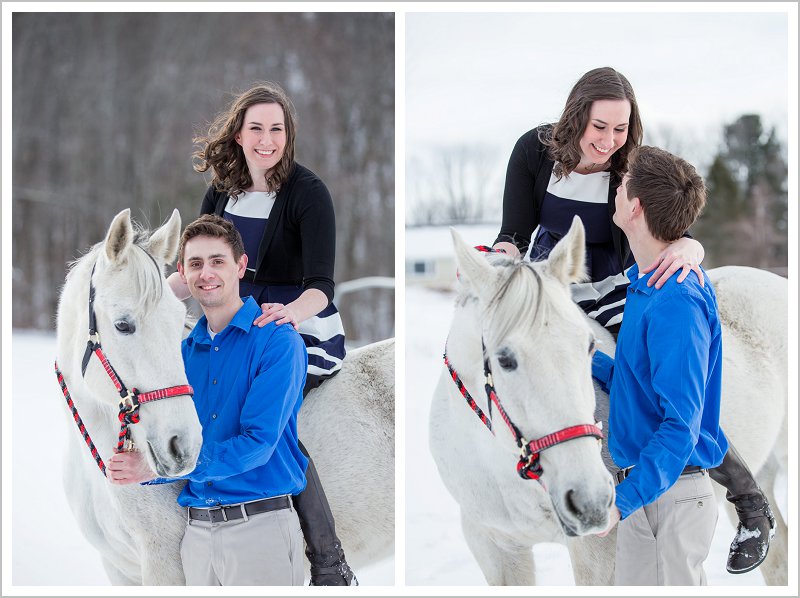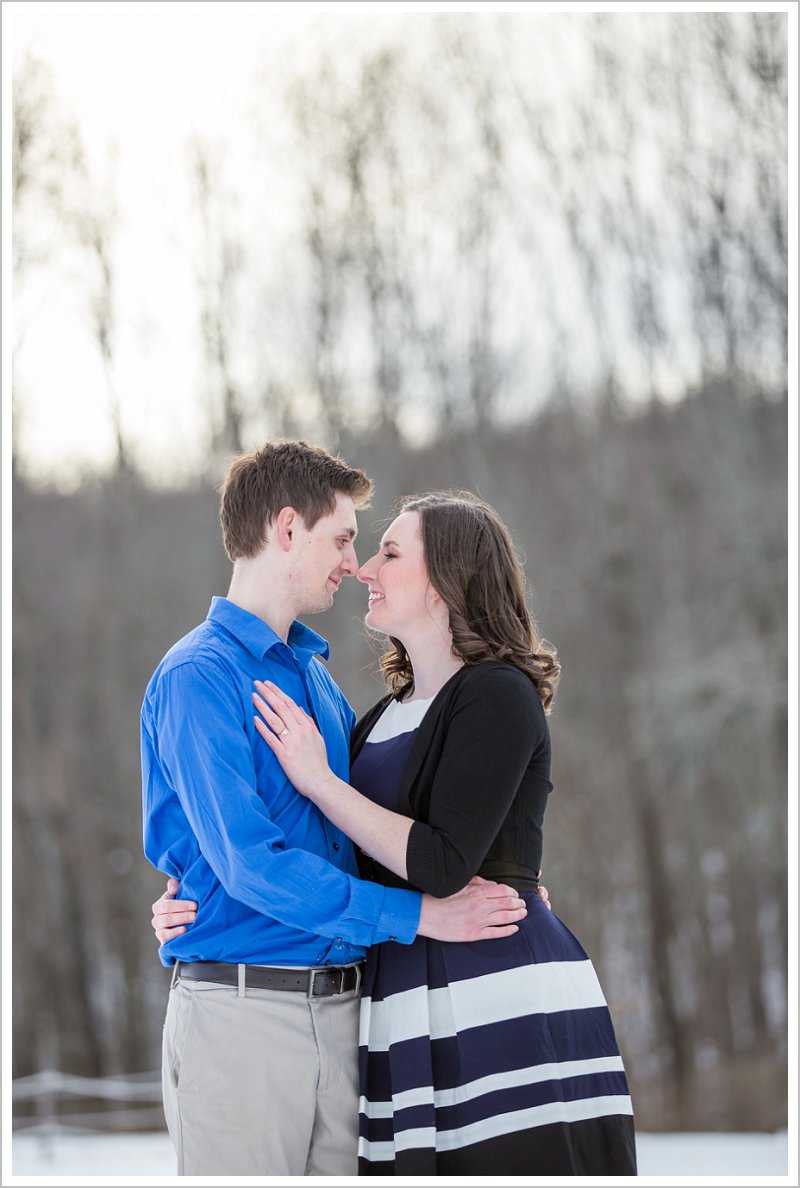 Walter the mule is so funny!  He can't stand being near the dogs, and gets jealous when his playmate (Katie, the beautiful white horse) gets to come out for photos without him.  He even tried pushing his way out of the gate to be with us when it was Katie's turn to have some photos with Evan and Jacqueline alone.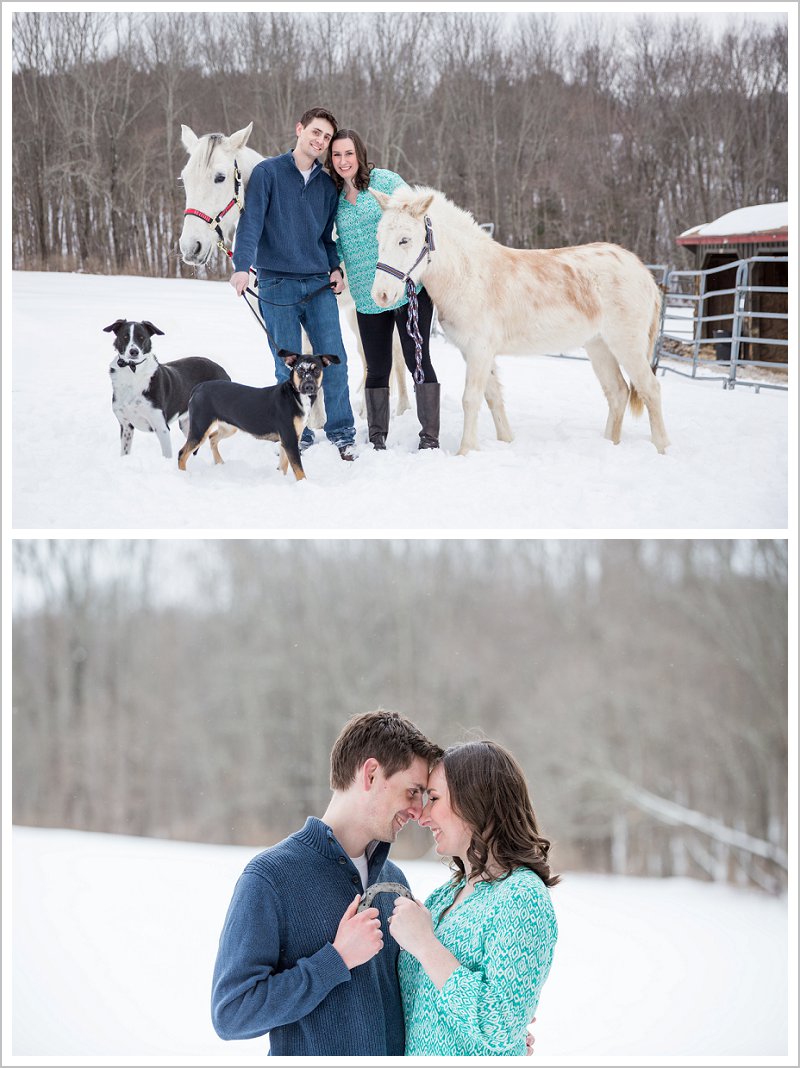 Evan and Jacqueline are both incredibly down to earth people, and so much fun. They powered through the super cold temperatures and trudged through the snow without batting an eyelash.  And together they thought of making this wonderful image above where they got to hold the shoe of one of Jacqueline's most loved horses, who had recently passed.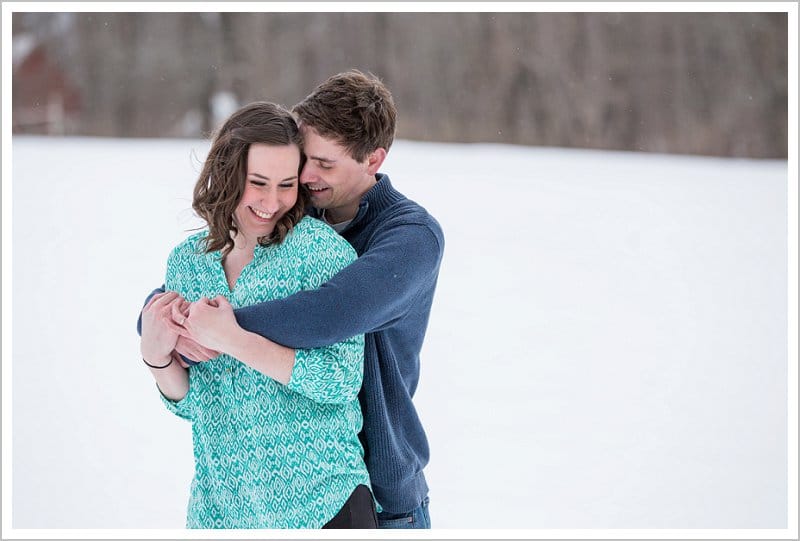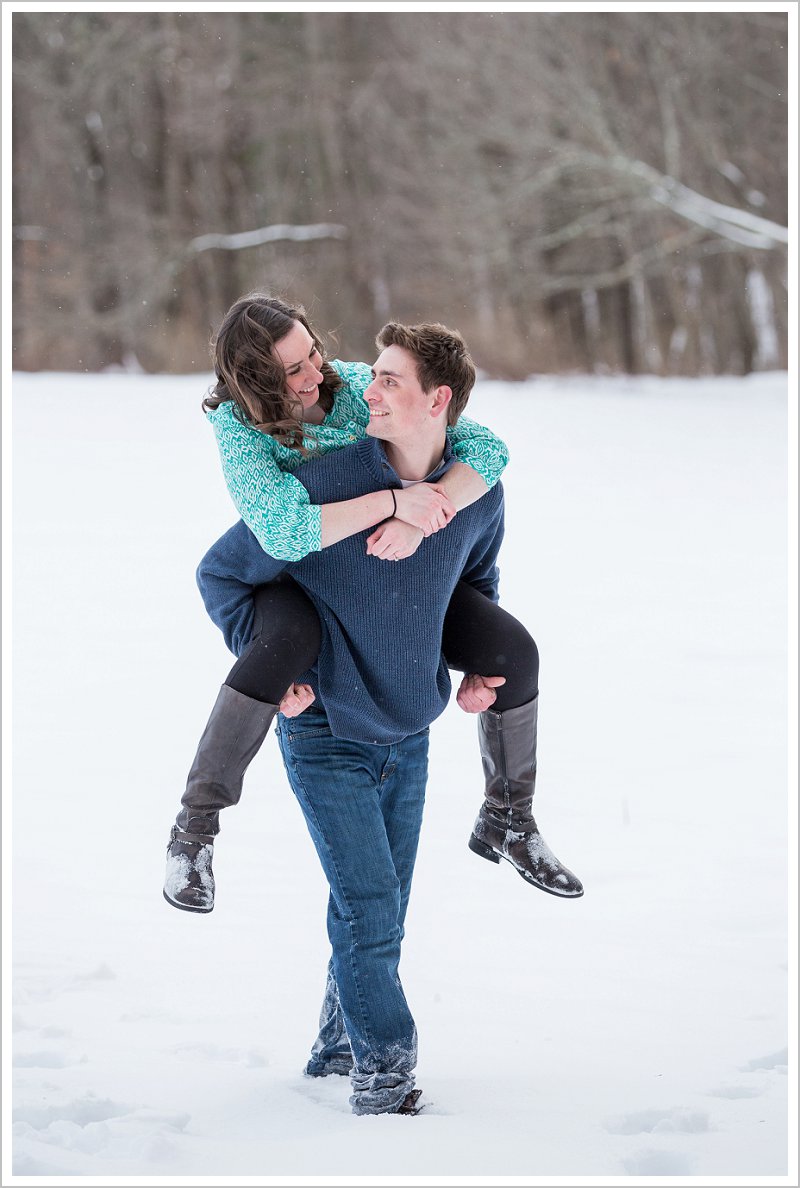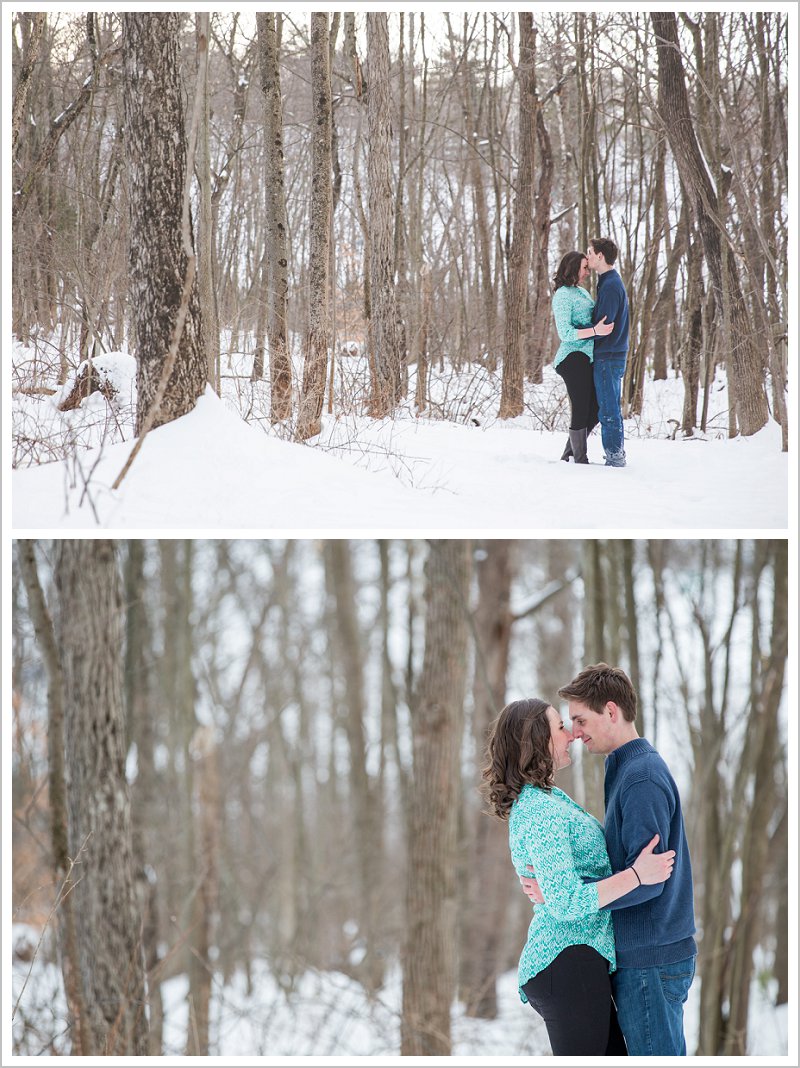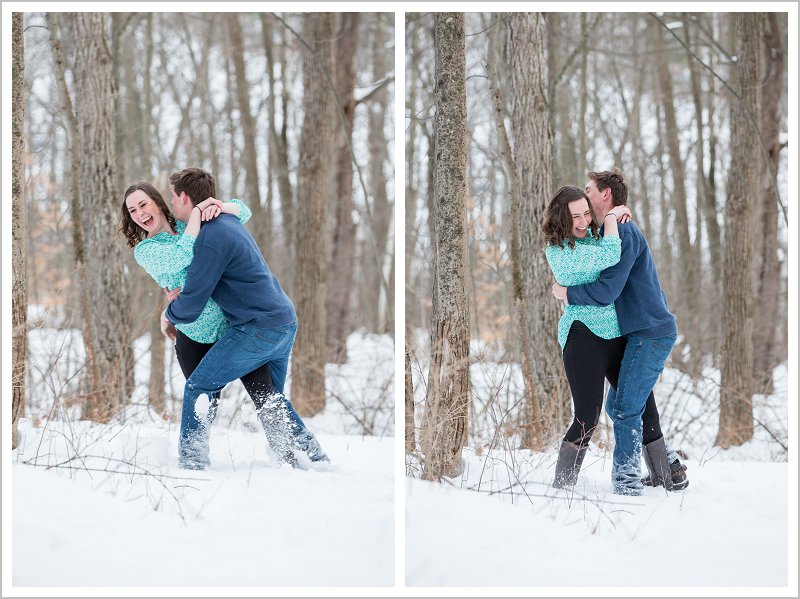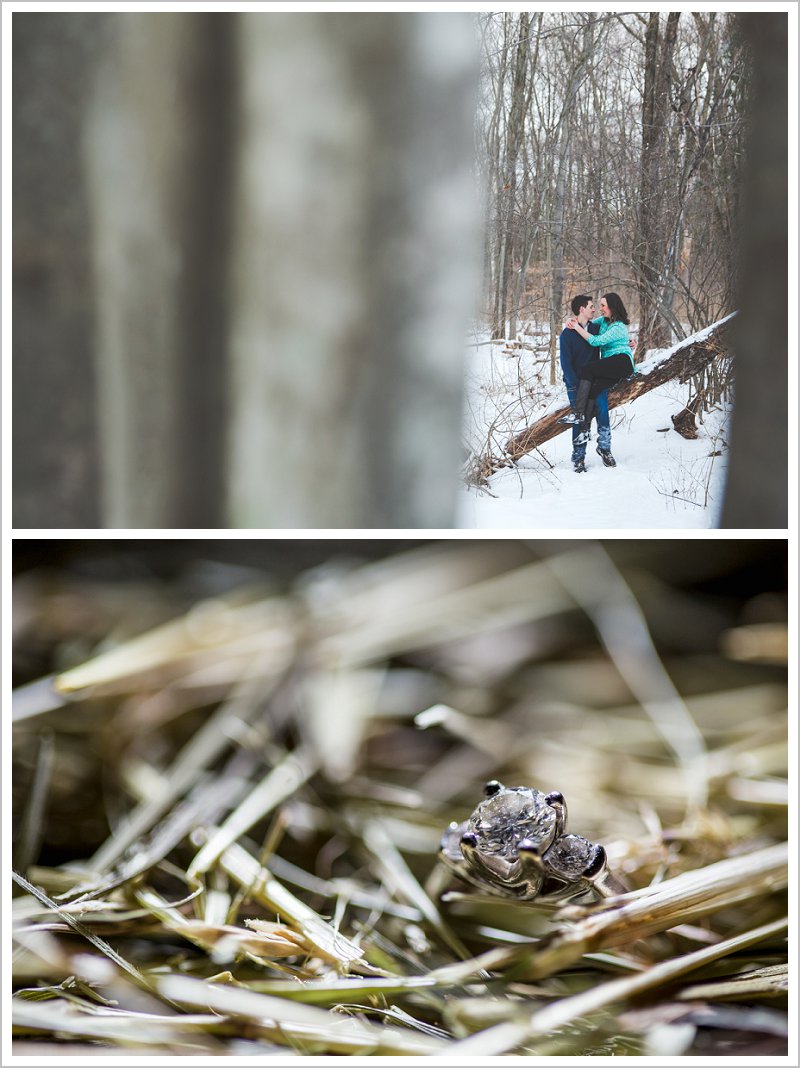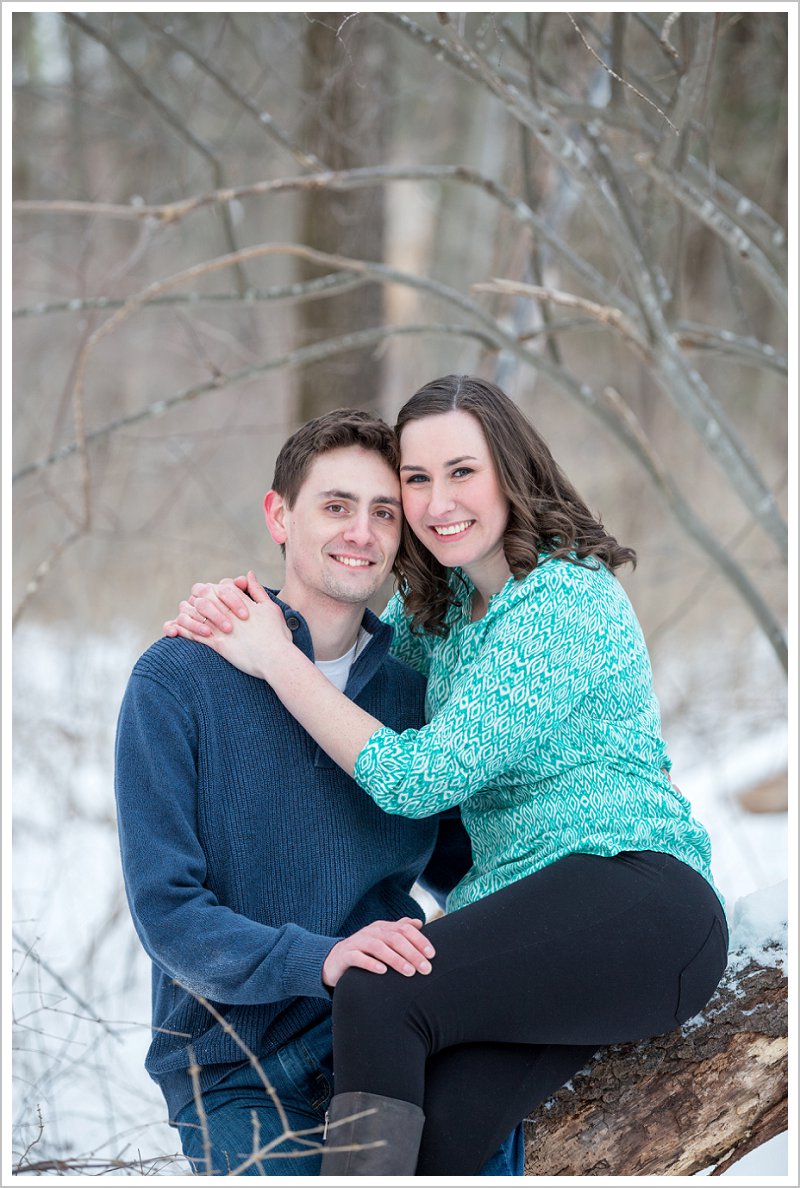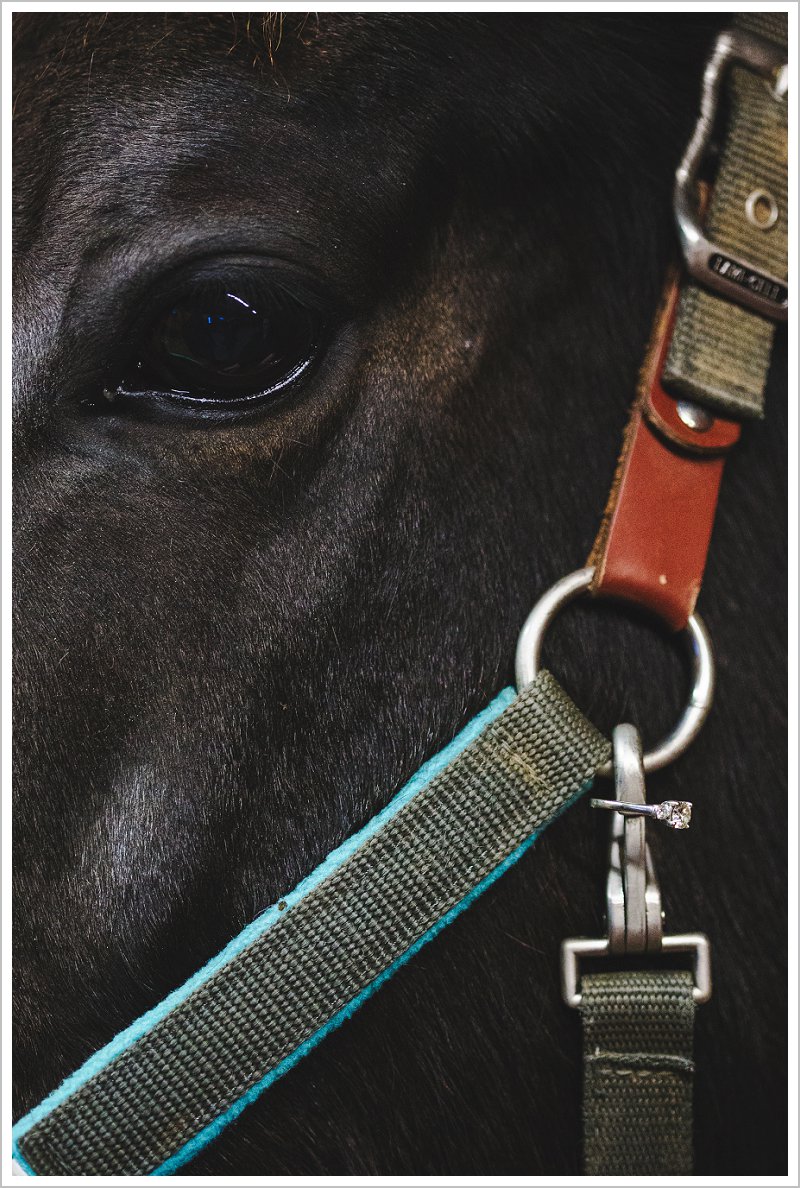 These are some of my favorite engagement photos ever! Winter pictures are so underrated. Don't you agree?  How can you possibly have a better engagement session!?!?  Snow, horses, dogs, and a stubborn mule… all put together with a couple that will melt your heart!  PERFECT!!!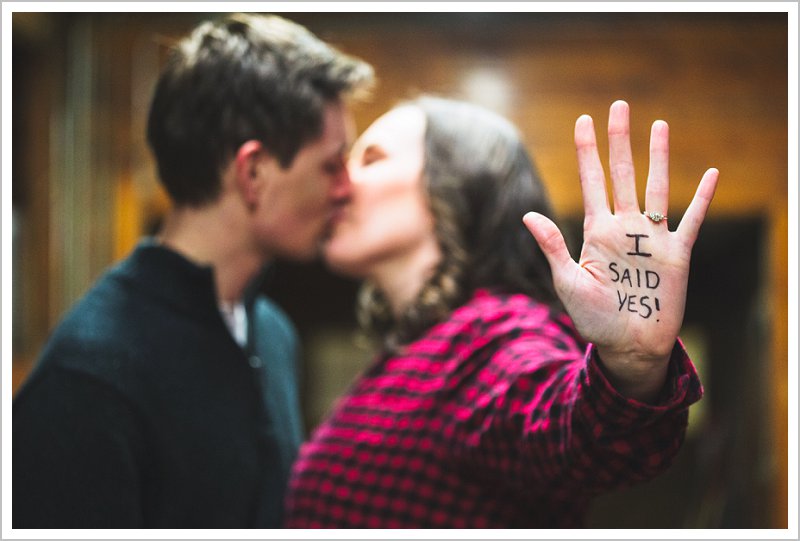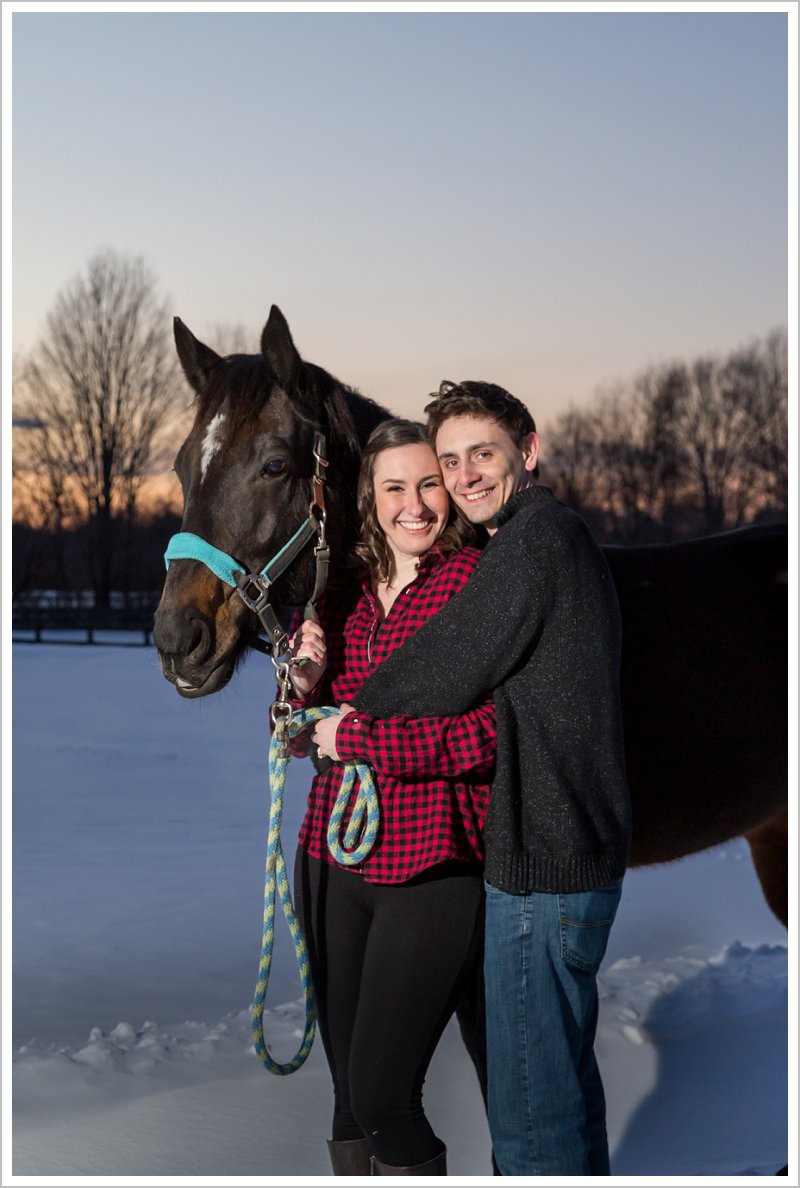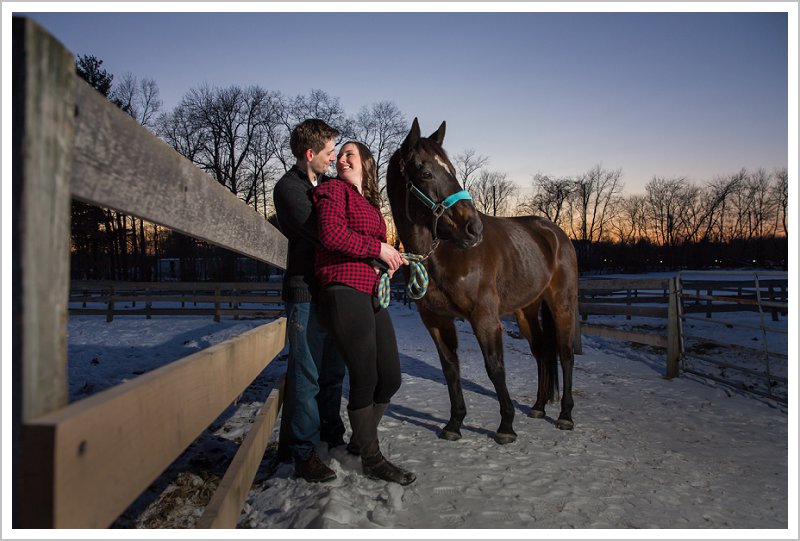 At the end of our session we headed to the barn for some killer shots.  Jacqueline tracked down this beautiful horse, Storm, nearly halfway across the country after she found out he was a relative of one of her most beloved horses she's ever owned.  He seems so connected to her, and boy what a personality!  He posed for every image, and even butted them out of the way so he could take the limelight!

I wanted to highlight the wonderful stable where Storm lives, and also bring out a bit of one of the colors that will be incorporated into their upcoming wedding: yellow!!!  So we went for a really cool silhouette.  The other horses were watching from the sidelines… it was so cute!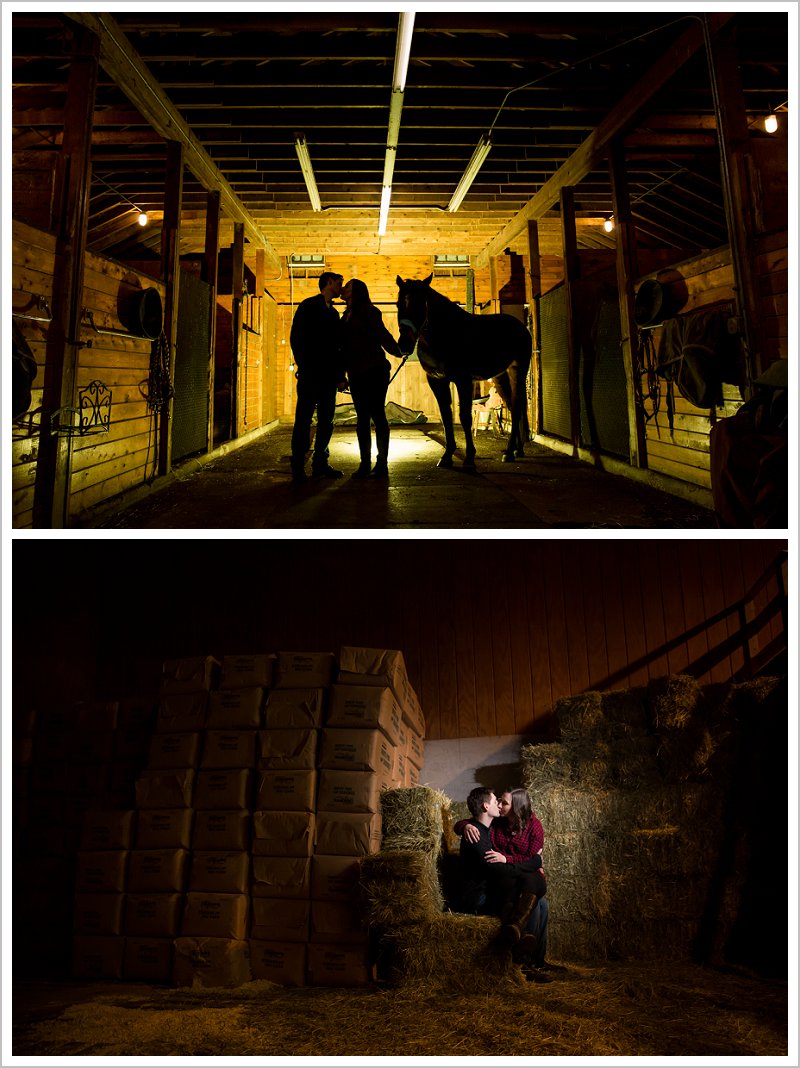 At the suggestion of the stable owner, we went down the hall where the hay bails are kept, and I whipped up a bit of light to highlight Evan and Jacqueline as they snuggled on the bails.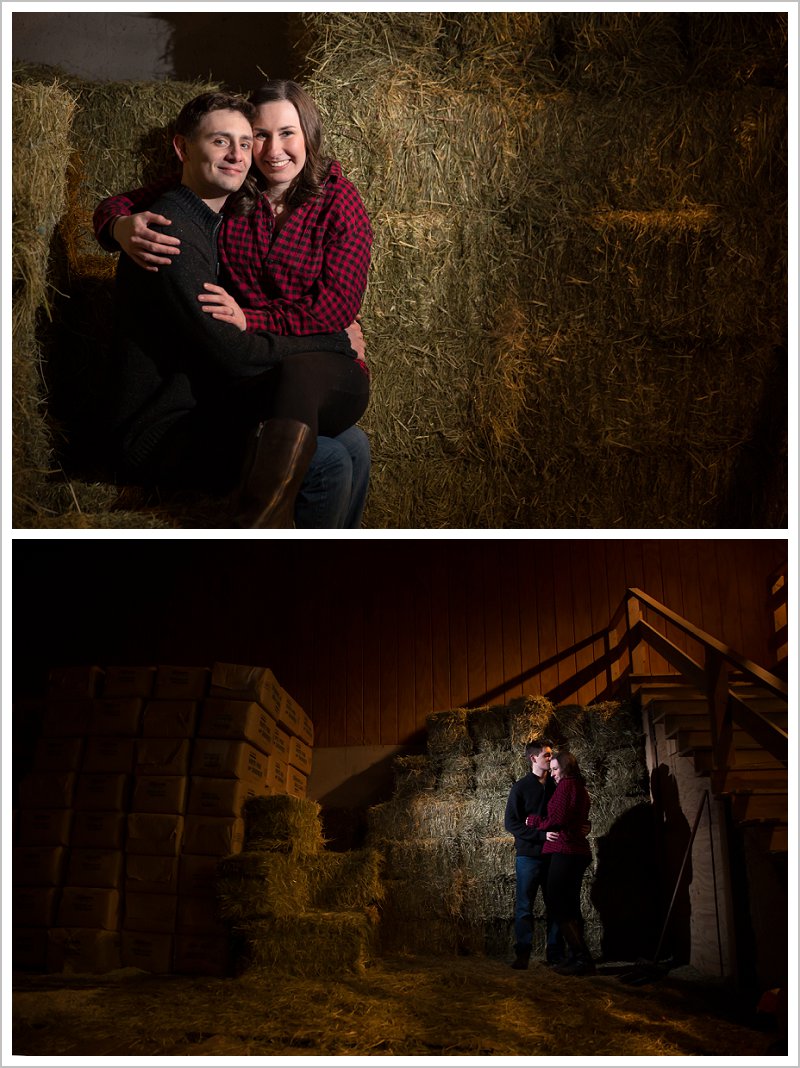 I can't wait for their September 10th wedding!