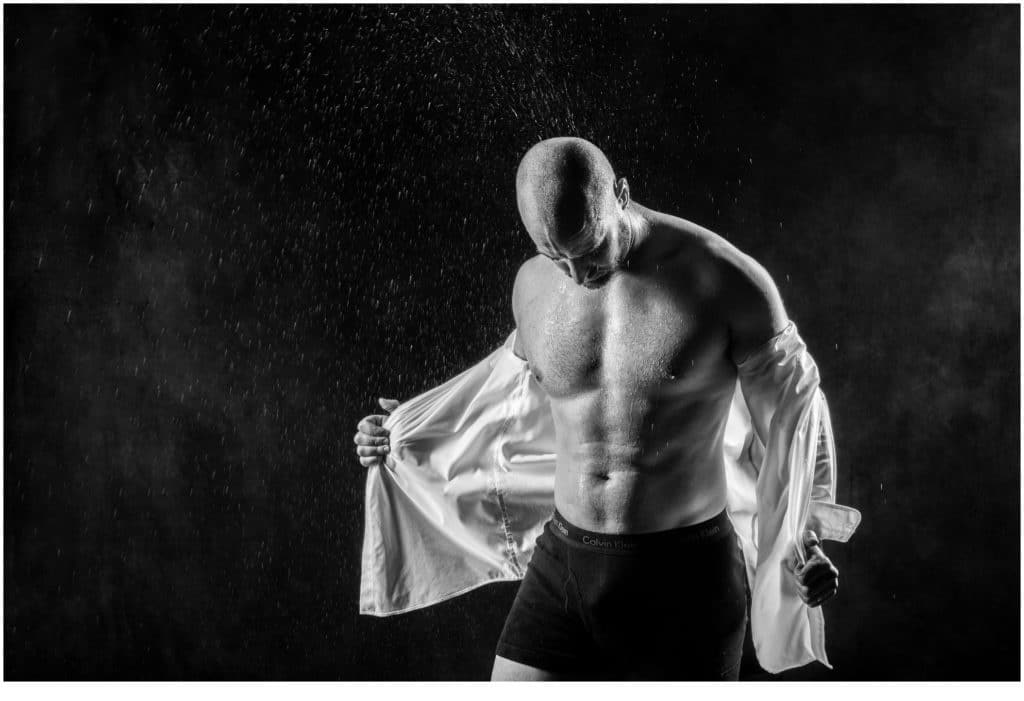 Boudoir photography is meant to empower women and offer a little something for her significant other. But men are also catching on to this idea, and I do as many dudoir sessions for men as I do boudoir sessions for women each year! Who says men can't do it too?!?!
M came to me wanting to do something special for his wife, and we went for a male model look for his shoot. I used fitness lighting to show off the muscular body he has built. The dramatic lighting defines his sculpted shape and shows muscle definition. We also played with spraying water to give a little shine and that wet shirt effect.
Many people think Dudoir photography has to be funny or mocking the sexy Boudoir shoots women do. While these silly dudoir sessions can be hilarious and get a lot of attention online, some men want to look masculine and sexy instead. Everyone loves a little eye candy, right?
Why not give your significant other the gift of your own Dudoir session? Contact me to schedule yours!