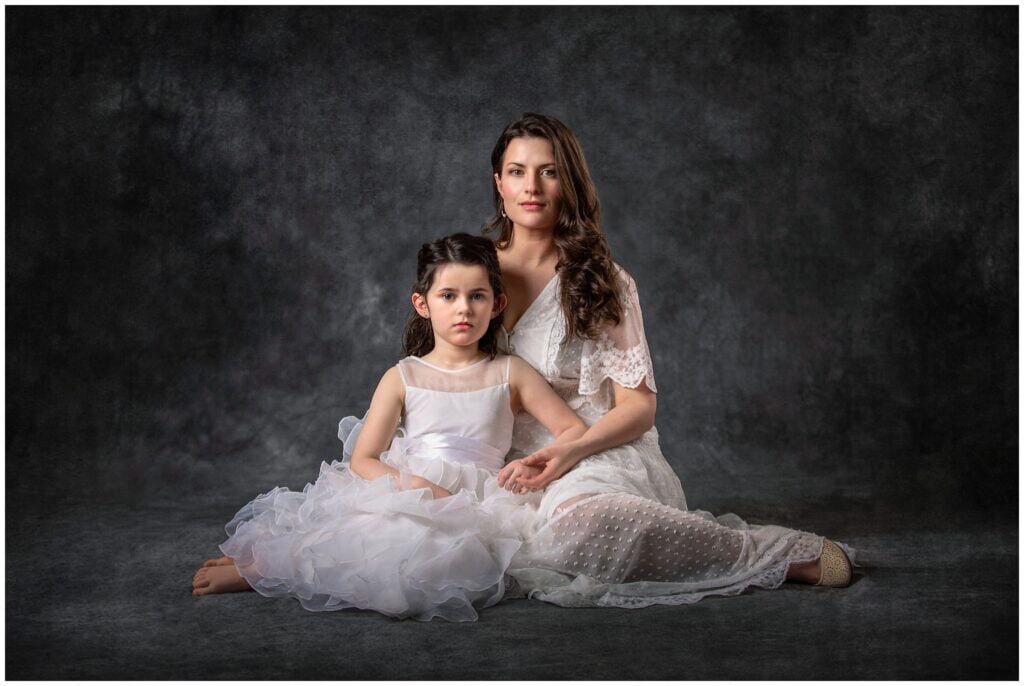 The world of studio photography has changed. It is no longer posing in front of fake looking woodsy backdrops or leaning on a faux white pillar designed to look like the ruins of Athens! It is subtle and beautiful… or bold and colorful! Either way, it is worth the consideration, opposed to the outdoor photos everyone else has done.
Mother Knows Best
Diana had been waiting quite a while to book this session with me. She wanted to make sure everything was perfect. The hair, makeup, and outfits! She also was very adamant with the portraits looking classic yet modern. Similar to the style of Paulina Duczman, a world renowned portrait photographer whose work I adore!
Diana and Olivia absolutely nailed this session! Their expressions and gentle touches were perfect. I loved the finished product and so did Diana! She ordered several of the images to hang around her home.
I do not find myself doing many studio sessions, but when I do, I always love the end result. It is a much more intimate setting and I feel I can really learn a lot about a person from it. Let's rethink what we know about studio sessions and bring them back with avengeance!! I'm so glad Diana and Olivia trusted me with their Mother-Daughter session. They were the best models and their photos turned out stunning!