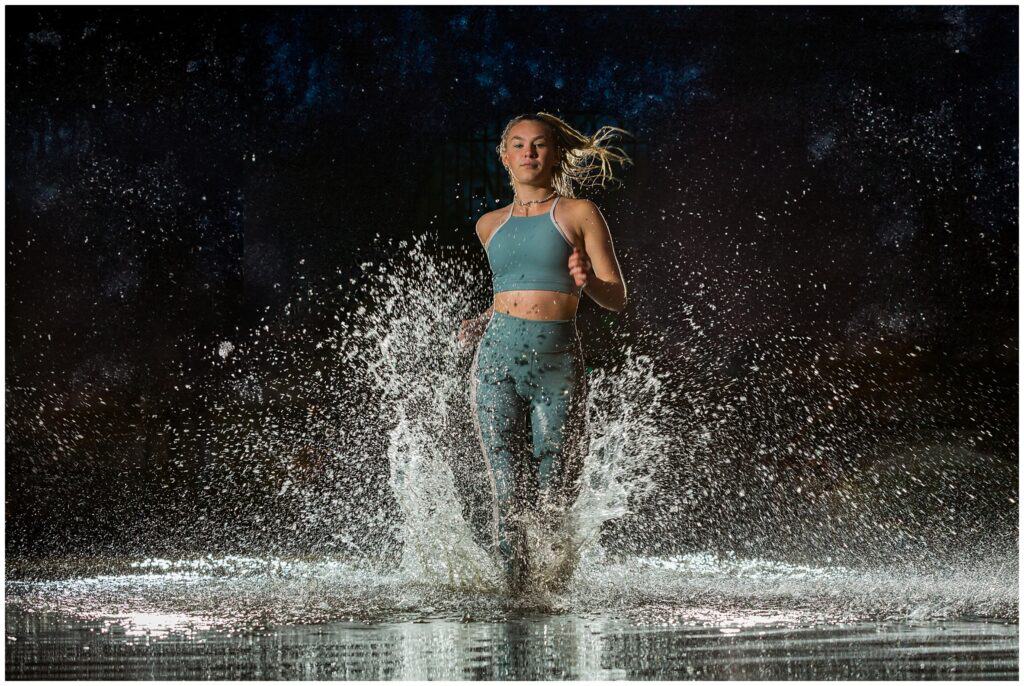 Let me tell you about Ashlyn, a remarkable athlete whose achievements in race walking are nothing short of extraordinary. With an impressive track record, Ashlyn has established herself as a force to be reckoned with in the world of race walking. She is a four-time All-American, securing her position among the best in the sport. As the 2022 and 2023 Class B Track & Field State Champion, she has consistently demonstrated her exceptional skills and determination. In 2023, she added another accolade to her name by becoming the champion of the one-mile race walk. Ashlyn holds the Class B state meet record in the one-mile walk and the state of Maine indoor 3k record, truly showcasing her dominance in her field. Her accomplishments extend beyond state boundaries, as she currently ranks first in the country for the mile, fourth for the 3k and 5k, and eighth for the 10k. Ashlyn's dedication and talent have undoubtedly placed her in a league of her own and I was so excited to do a session with her!
Kennebec River Fun
When the Kennebec River in Maine decided to flood during the rainy spring season, an idea sparked in my mind for a unique photo shoot. Half of the local grocery store parking lot was submerged in water, and I couldn't resist capturing the extraordinary moment. I approached Ashlyn with the proposition of doing a photo shoot in the water, and to my delight, she agreed wholeheartedly. The task wasn't without its challenges, though. The water was icy cold, reaching up to our knees, making it a true test of endurance. My assistant, bless her hardworking soul, had to run alongside Ashlyn through the water, putting in extra effort to ensure the lighting was perfect. Balancing while running through the water was no easy feat either. However, Ashlyn's determination fueled our enthusiasm, and we had an absolute blast creating one-of-a-kind photos that truly encapsulate her passion. Running in the rain happens to be Ashlyn's favorite way to train, so it was an incredible experience to capture her doing what she loves most.
Onto The Next Adventure
Ashlyn is not just an exceptional athlete; she's also an incredibly kind and responsible person. I first met her when she started babysitting my son, and from the moment we crossed paths, I knew she was someone special. Her warm-hearted nature and dedication shone through in everything she did. It comes as no surprise that Ashlyn is now embarking on an exciting journey to Southeastern University in Lakeland, Florida. There, she will be pursuing a major in Pre Occupational Therapy while continuing to compete on the cross country and track and field teams. Ashlyn's remarkable character, combined with her athletic prowess, make her a shining star both on and off the track.
I had so much fun creating this photo session with Ashlyn! The unforgettable photo shoot in the water, amidst the rain and flooded parking lot, showcased Ashlyn's love for her sport and her ability to rise to any challenge. As she embarks on her collegiate journey, I wish Ashlyn the best of luck… but I doubt a girl like her will need it!