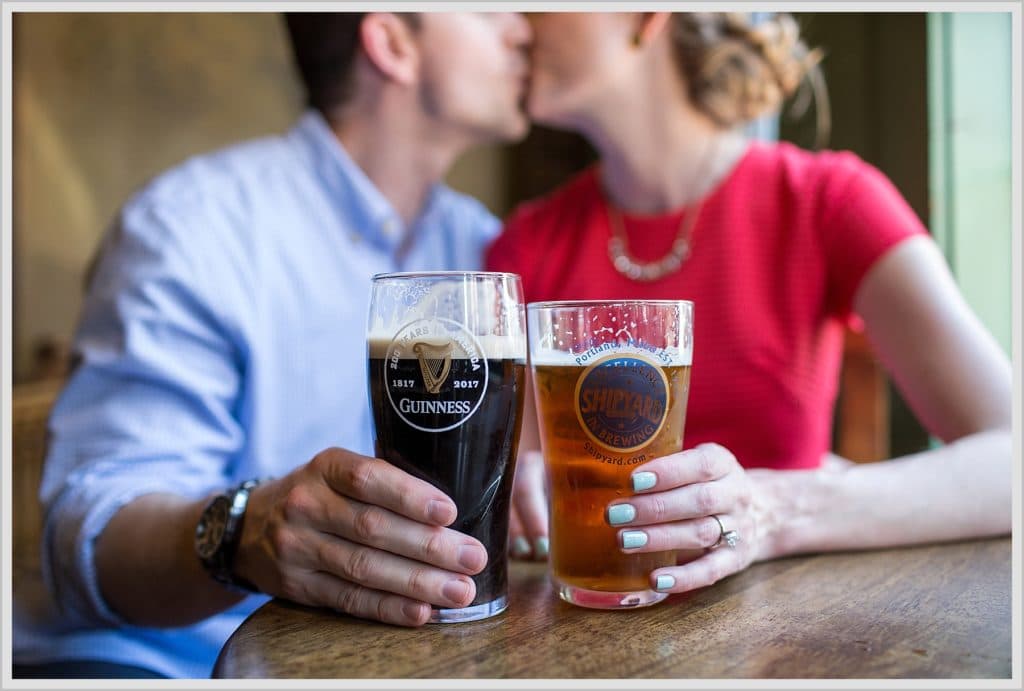 Brian and Liz, who traveled from Washington, DC for their Portland engagement photo shoot, proclaim themselves as being "awkward" in front of a camera and asked for a bit of help in knowing how to look right. Ummmm… I think they nailed it!
I adore her red dress and the simple elegance of her hair and makeup, and how the blue shades of Brian's outfit complimented it. Classic colors for this classy couple. From the cobblestones to the waterfront, we covered all the spots. They definitely fit right in on the streets of Portland, Maine!!!
We walked around the Old Port and I got to watch them laugh, dance, and give little kisses to each other. I LOVE the where she turns the table and kisses him on the cheek, making them both laugh out loud! Then, visiting Bull Feeny's, a local pub, we got some amazing photos of Brian and Liz being… Brian and Liz…. having a beer and relaxing in a window seat! Creating a session that really captures a couple's personality together is the best thing!!!!
Brian and Liz are so friendly, classy, and so so so excited for their wedding day, this August 4th!!! I can't wait to join them on their big day and capture it all!