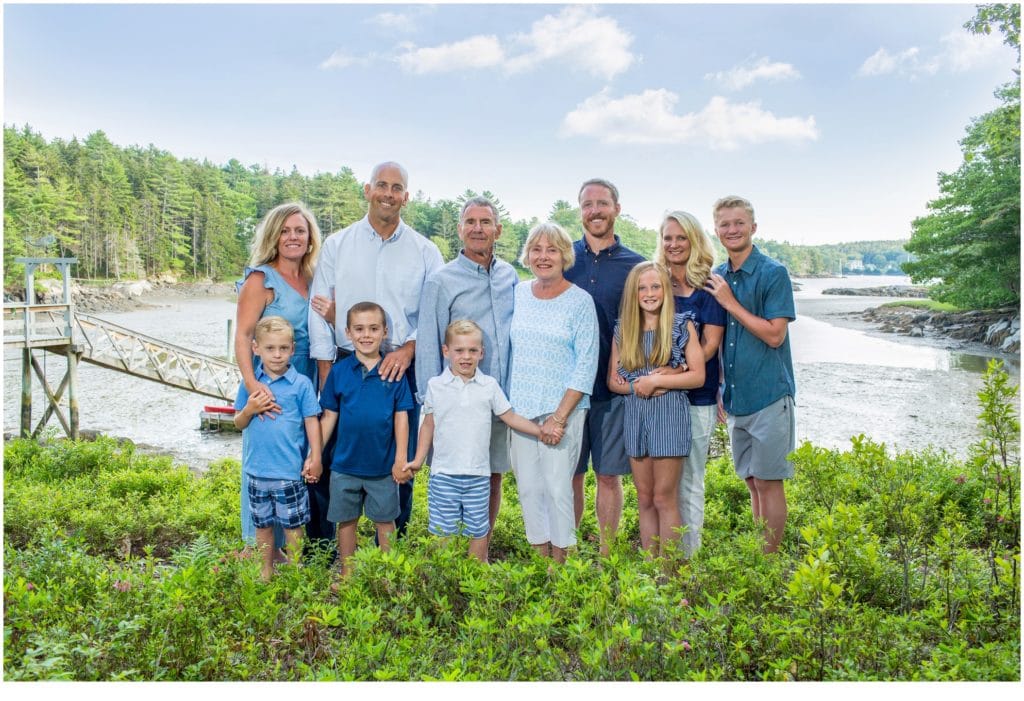 I had the pleasure of photographing the Basile family while they were in Boothbay. These extended family portraits were so much fun!
The Basile family was in Boothbay to celebrate the 50th anniversary of Sue and Peter. Their daughter, Carrie, was the one who wanted to gift this family photoshoot to them. Having everyone all together can be a priceless time as a family so why not capture family photos while on vacation!!
One of the best things about extended families is being able to capture multiple generations during the photo shoot. I like to start with the large group and then break it down into smaller groupings. There are a lot of opportunities for combinations. We made sure to get photos of all the kids and then some of just the grandparents. What a great way to celebrate the family.
The weather was perfect and I loved how the vibrant greenery complimented the blue and ocean shades they chose for clothing. Having a cohesive color palette with varying shades and tones can give a lot of interest to extended family portraits without looking matchy-matchy.
The whole family was so much fun and energetic. They were even caught doing yoga poses in the woods in between photos. I loved working with them.