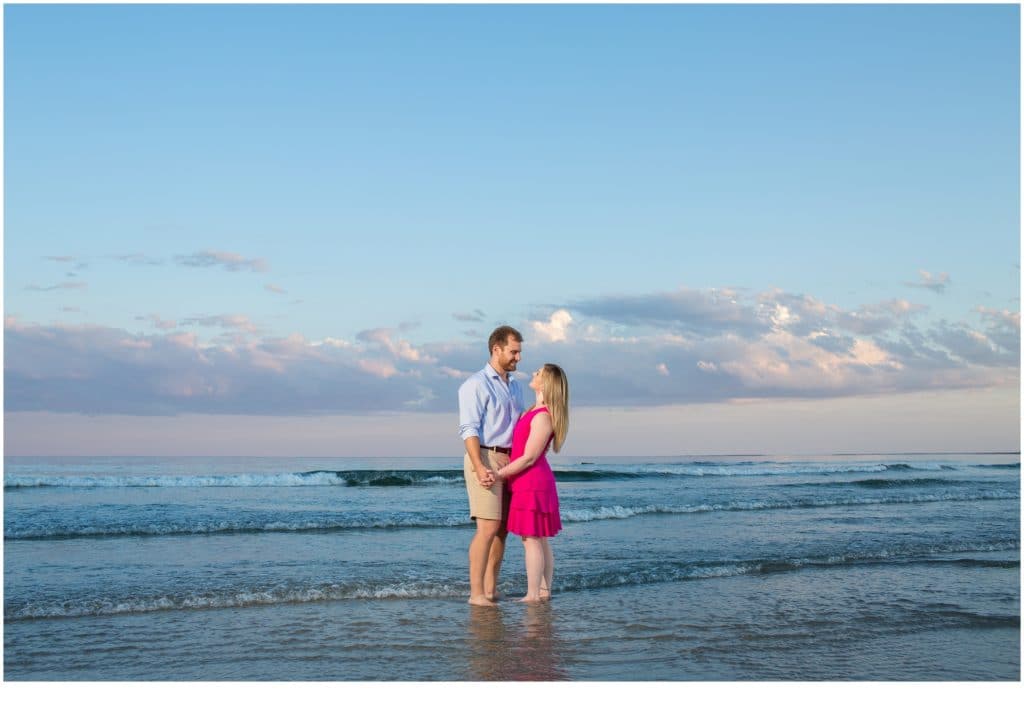 A beautiful evening for an amazing Higgins Beach Engagement. It was such a pleasure to be their photographer. It was magical!!!
Katie and Bill had the perfect night for their sunset shoot at Higgins Beach in Scarborough Maine. It started at golden hour with their energetic pups, Bruin and Ranger. I love photographing couples with their furry family members!
They went for a summer casual look with Bill's classic button-down and shorts which complimented Katie's dress choices. Her pink dress was an amazing contrast with the waves and sky, making Bill and Katie pop in the photos. I loved it!
We pretty much had the beach to ourselves and got incredible images with the golden light and epic colors of the sunset. They were totally up for dancing in the waves and were so much fun!