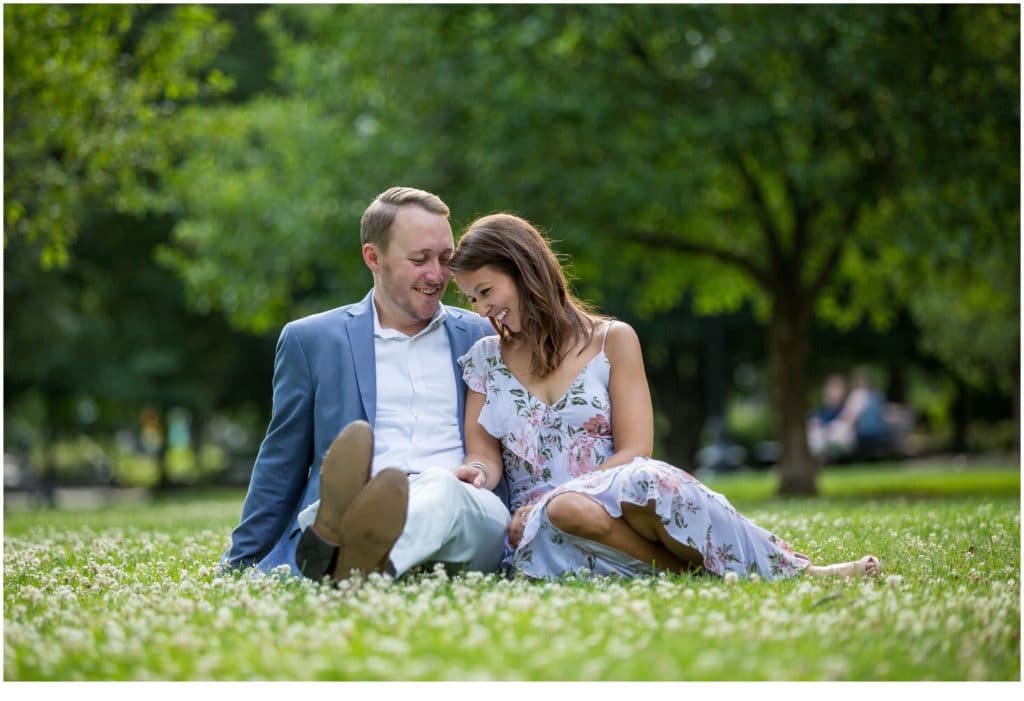 Such a beautiful day for engagement photos in Boston. I loved working with Hannah and Kyle on these and am excited to photograph their wedding in January at the Cliff House!
Hannah and Kyle have a great sense of style. The floral dress Hannah wore was a perfect complement to the flowers and greenery in the park. Kyle rocked the sport coat and pocket square! A change of location to the seaport brought an outfit change to a blue color palette which was a perfect match to the water and blue hues and golden light from the setting sun.
An engagement shoot should always include the fur family. Kyle and Hannah did bring along their dog Brutus for a few shots down on the docks. They even popped a bottle of champagne and toasted to their future. I love the intimate moments and laughs they shared by the water and their little family portrait with Brutus!
I adore these two and had such a great time making the trip down to photograph their beautiful Boston engagement.