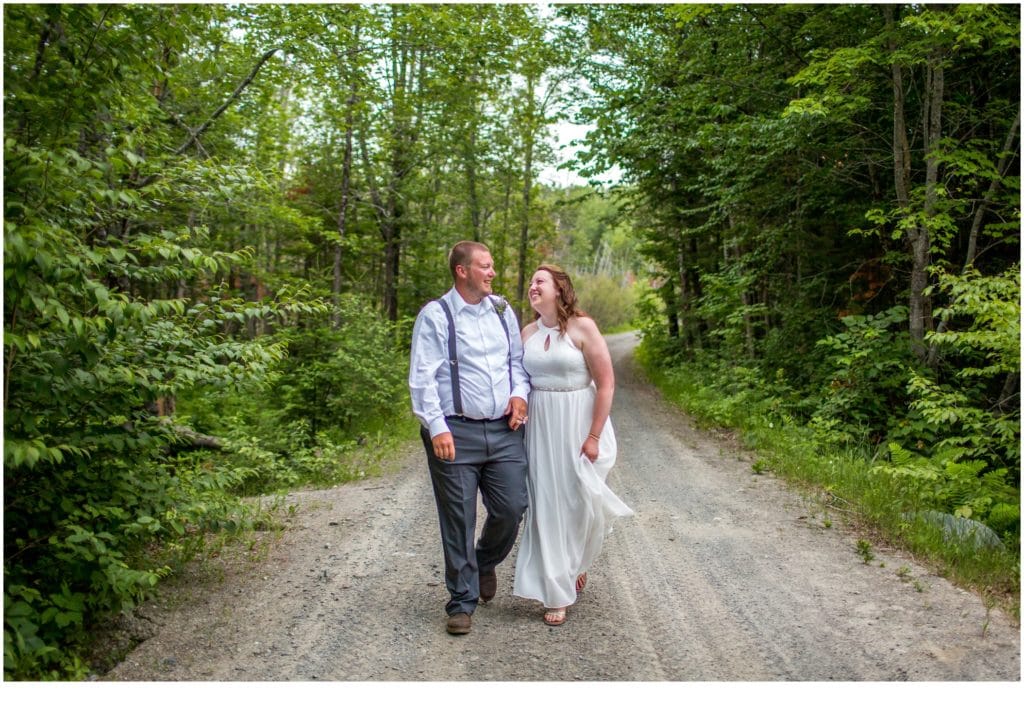 Sometimes you have to play with the cards you are handed. A simplified backyard micro-wedding ceremony with plans for a huge party the following year.
A REVAMPED WEDDING PLAN
Brittney and Connor had their wedding set for the summer of 2020, with a full guest list at a beautiful venue, and when COVID forced their hand, they changed plans and decided to opt for a split wedding and reception. Without giving up their ceremony this summer, they decided to hold their intimate wedding ceremony at a family farm with their closest family and friends, a guest list of under 25 people. They still plan for the blowout wedding party next year, and I'm thrilled to have such wonderful clients that they worked with me to shift plans to have everything they wanted and keep my wellbeing and business in mind at the same time. They are truly caring people and I'm happy to be their photographer.
A FAMILY AFFAIR
While original plans included photos of Connor and Brittney preparing for their ceremony, the new plans were much looser, nixing the idea of photos of them getting dressed, and opting instead for photography starting at their ceremony time and going through dinner. They set up a tent at their family farm, where the first names of everyone in the family are hung on the side of the large red barn. Brittney and Connor's names now hang together as an addition to the family tree.
This Maine family started their day shooting rifles on the farm in the morning (I arrived to the crisp sound of gunshots in the distance), utilized family property and a beautiful field and continued with photos of the newlyweds alone down a dirt road that we accessed on their own ATV.
The family pitched in to pick wildflowers that became the centerpieces for the tables, and the bouquets and boutonnieres were handmade as well. Even more special, Connor's wedding band was made by his own father, Will. The pig roast was also accomplished with the love and helpful hands of family members and their newly rescued pup were by their side the entire day as well.
NEXT YEAR
Plans hold steady, so far, for their party next year with their extended family and a large guest list of friends, but to be part of such a romantic, fun, and intimate backyard micro-wedding this year truly made me feel like I was part of the family, and it makes me even more excited to see them all again next year. Best wishes to Brittney and Connor!
VENDORS
Photographer: LAD Photography
Connor's Wedding Band: Handmade by Groom's father
Brittney's Wedding Band: Chaya Studio
Brittney's Engagement Ring: Day's Jewelry
Tables, & Chairs Rental: The Tent Shop
Desserts: Little Spruce Cookies
Etched Glasses: BKidentitywear
Pig: L&P Bisson & Sons Inc. (cooked by the groom & family)
Appetizers & Sides Caterer: C&C Knead Thyme Catering
Flowers: DIY
Venue: Hall Farm, Athen's ME
Tent: Markham Tent Company