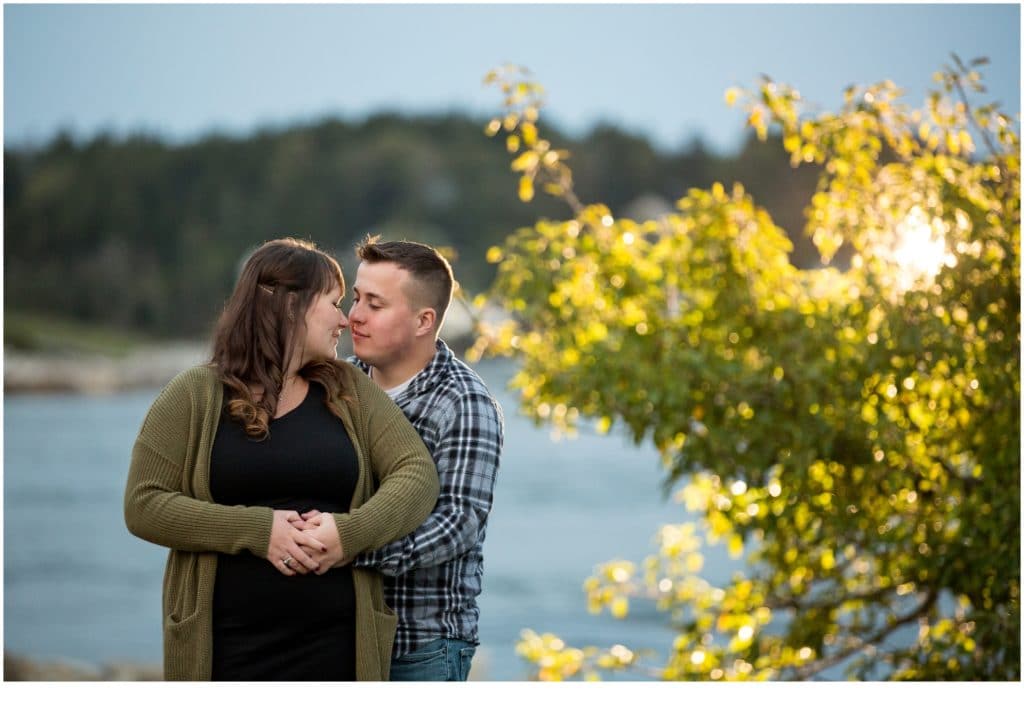 Brooke and Alex met online and instantly fell for each other.  They are planning their wedding and expecting their first baby all at once, and I loved photographing this cute quirky couple for their Popham Beach Engagement Session!
Brooke was very much looking forward to their session, while Alex, being a typical guy, was a bit skeptical about how awkward it all might be. But as with all the guys who feel "dragged along" for these photo sessions, he wound up enjoying the experience and his time alone on the beach with Brooke.
FORT POPHAM
I love Popham Beach in Phippsburg, Maine as a location for photo sessions.  The long beach is usually quite empty at the end of the day, giving you the feeling like you have it all to yourself, and being in the moment becomes that much easier.
At the end of the beach is Fort Popham, a fun place to walk around when it's open, and the rust-colored stones of the fort create an interesting backdrop for photos as well.
WHAT TO WEAR
Brooke and Alex opted to bring a change of clothes for their engagement session.  Their first outfits were casual and coordinated without looking matchy-matchy and worked well with the greenery surrounding the Fort.  Their second clothing choice was slightly more dressy, and great for a walk on the beach.  Brooke's pinkish-red dress offset the blues of the sky and water so nicely, and a simple white polo for Alex complimented her dress pattern.
Their Popham Beach Engagement Session was so much fun. What a sweet couple at the beginning of their journey together.