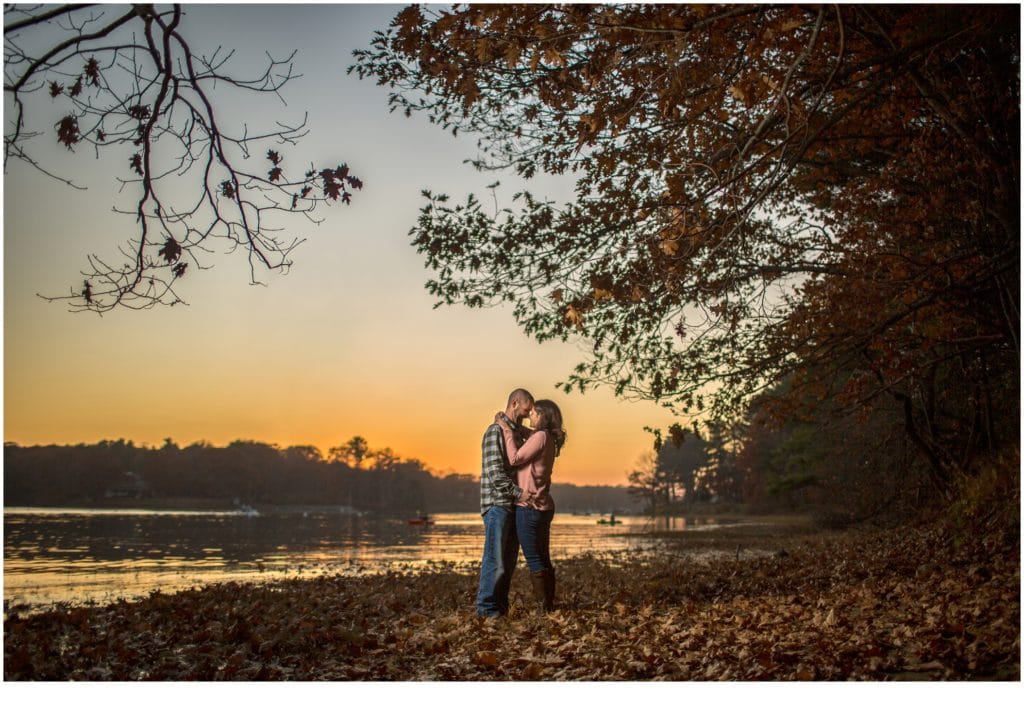 Maine has so many unique and beautiful places, but not all work well for photography.  I often find myself suggesting a list of go-to places to my clients for their Maine engagement sessions, knowing that the light will be good, and the location will always photograph well.
The Wiggly Bridge in York, Maine, however, was a brand new location, and one I've fallen in love with!  After doing a family session at this location a week or so beforehand, I recommended the Wiggly Bridge to Denise and Noah, and I'm so happy they made the drive from over an hour north to meet for their York, Maine engagement session!
THE WIGGLY BRIDGE
Denise and Noah are two of the warmest, most smiley people I've had the honor of photographing this year. After hiring me to photograph their wedding at the Governor Hill Mansion in Augusta, Maine, they were excited to schedule their engagement session. Even before the session, Denise and I became friends online and it's such a nice feeling that she not only follows my work, but also makes happy comments on the posts about my personal life as well. What a genuinely sweet and fun woman!
The Wiggly Bridge is a great location for photography, as it presents an incredibly diverse set of backdrops within a five minute walk! From walking paths and tunnels of greenery, to a beautiful shoreline with a setting sun in the perfect place on the horizon, to a super cool walking bridge (and yes, it wiggles!), this location is going to become one of my go-to favorites.
PERSONALITY MATTERS!
Infusing your personality into your photos is essential for a great experience, and I work to accomplish that with everyone I photograph. Denise and Noah exude this chill, sweet vibe. I can tell they're laid-back and fun, but also have a refined side that appreciates old-fashioned romance. Being a hopeless romantic myself, it didn't take long for us to click, and for them to knock every image out of the park!
The end of the evening presented a stunning orange sunset, which I emphasized with some gelled flashes, making an already amazing sunset look like a sky on fire. It's so much fun to not only photograph what we see with our own eyes, but to create little illusions like this that make it stand out that much more in our minds.
TRUSTING YOUR PHOTOGRAPHER
It's the most wonderful experience as a photographer to be trusted to do right by my clients. Noah and Denise trusted me when I told them that although they might feel unnatural during the session, their photos wouldn't look stiff or posed.
Noah expressed concern about feeling "posed". Neither of them wanted images that felt contrived. Even after the session he mentioned feeling quite unnatural and was worried about what the photos would look like… until they received them and Denise said all his worries were laid to rest. They were so happy with their images, and with this level of trust, their wedding day will be that much more wonderful with all doubts removed.
I can't wait to create something extraordinary for them on their wedding day!