The day couldn't have been more incredible.  A change in weather from thunderstorms during our final meeting only two days before the wedding, to clear skies and a coastal breeze at 70 degrees, Stephen and Amy were married at the incredibly gorgeous Sebasco Harbor Resort in Phippsburg, Maine on May 30, 2015.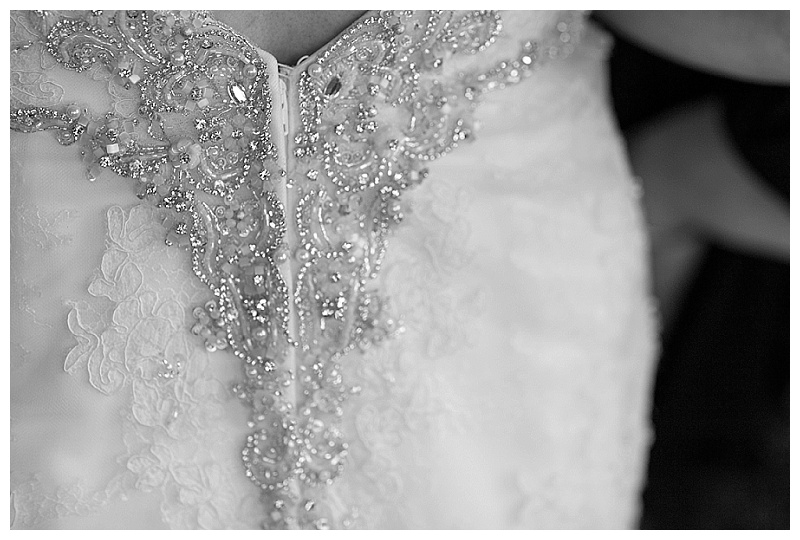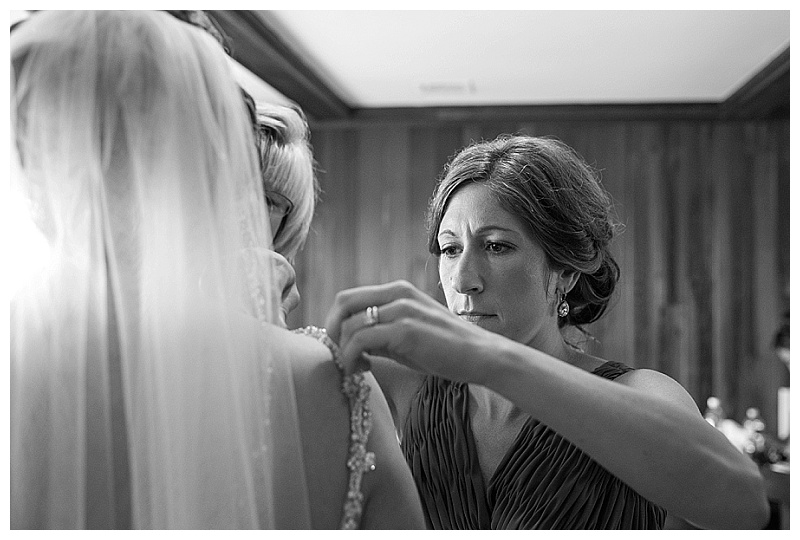 As Amy prepared, the overwhelming feeling of what was about to happen hit her and she began to cry as she her jewelry on.  Her mother, also teary, reassured her "breathe, just breathe" as they tried not to ruin their makeup.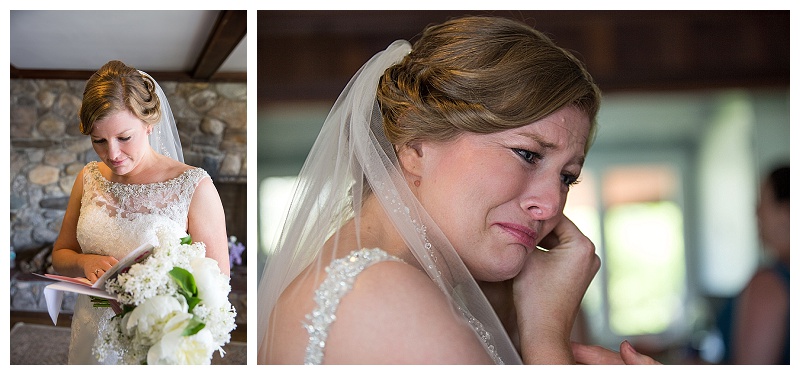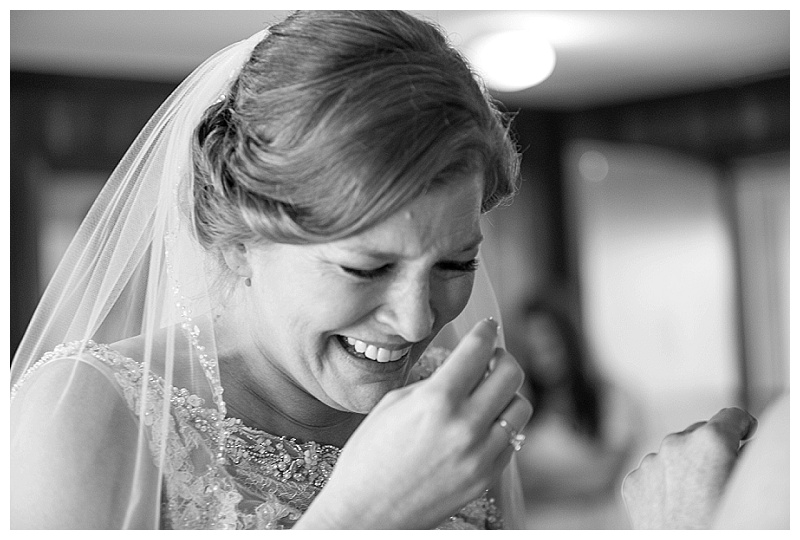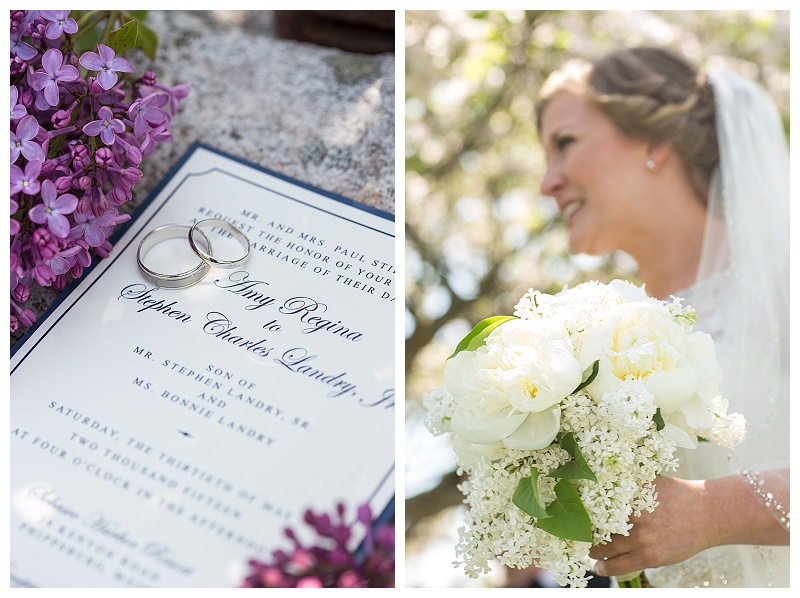 Steve and his wedding party, on the other hand, were cucumber cool as they laughed and joked and did their best to fasten the boutonnieres to their tuxedos.  As the moments just before the first looks approached, country music played in Amy's cottage, and their flower girl lightened the mood by admiring herself in the full length mirror.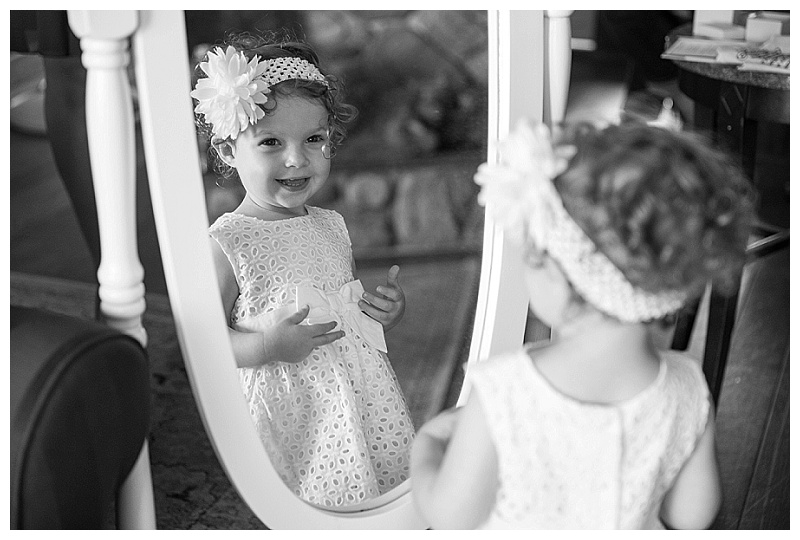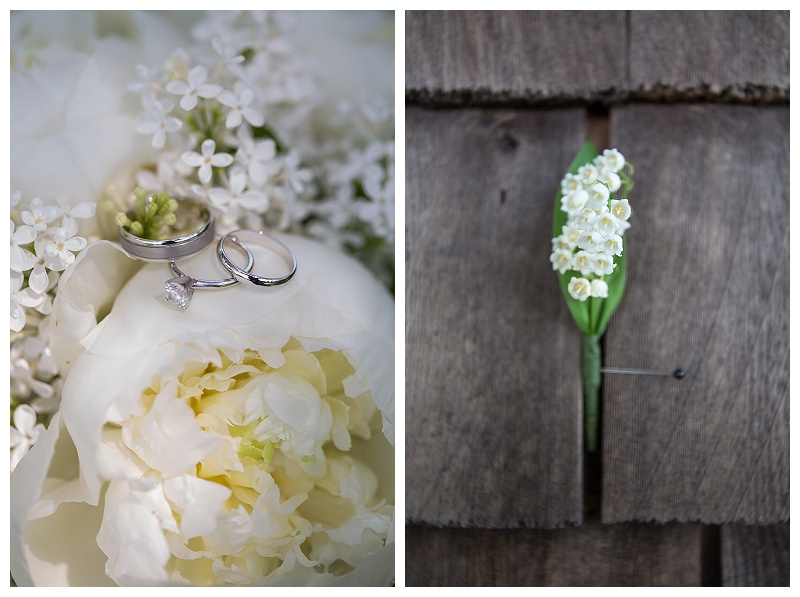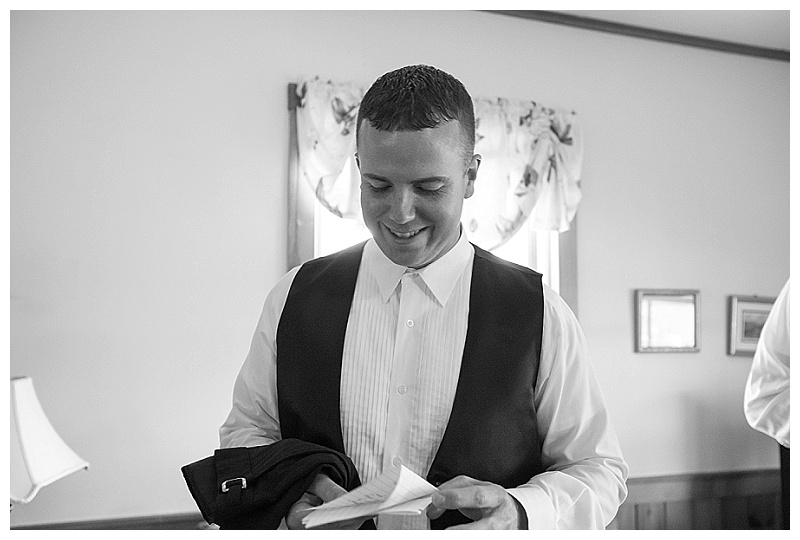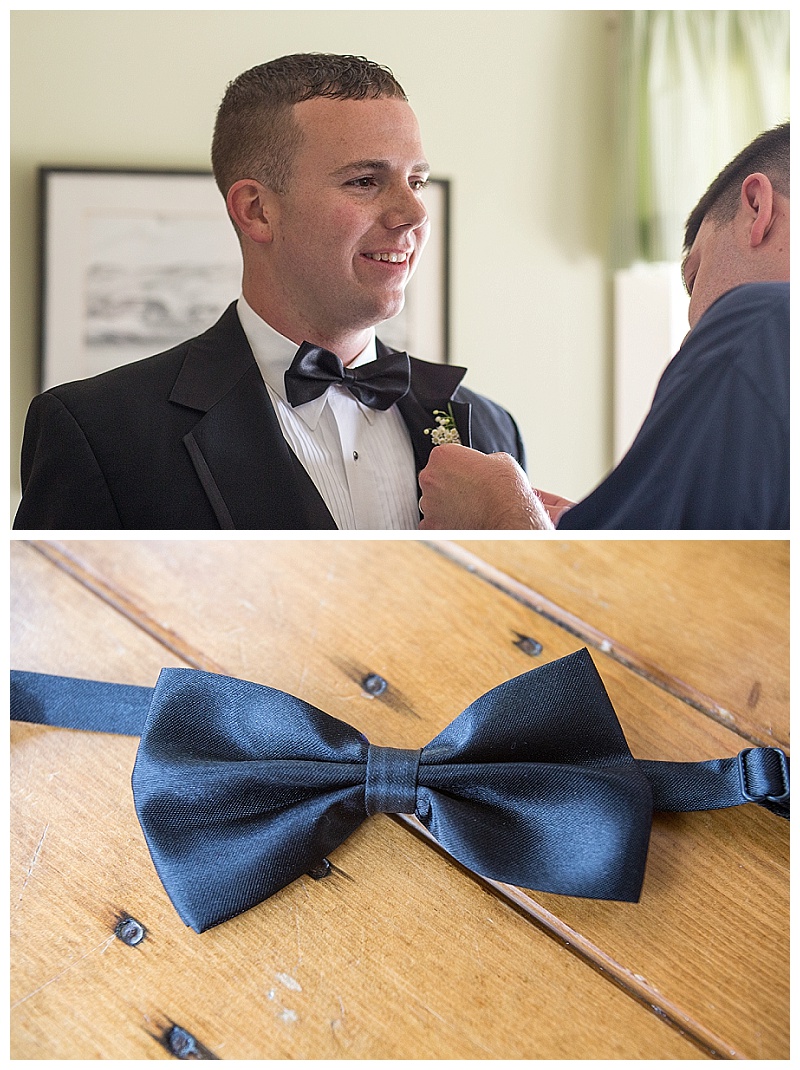 Steve and Amy chose a small alcove of lilacs to one side of her cottage for their first looks location.  It was important to them to have this moment alone, where nobody from the wedding party could see them, and they could show some true emotions.  As Amy smiled and giggled her way through it, Steve became noticeably quiet, trying to hold in his emotions.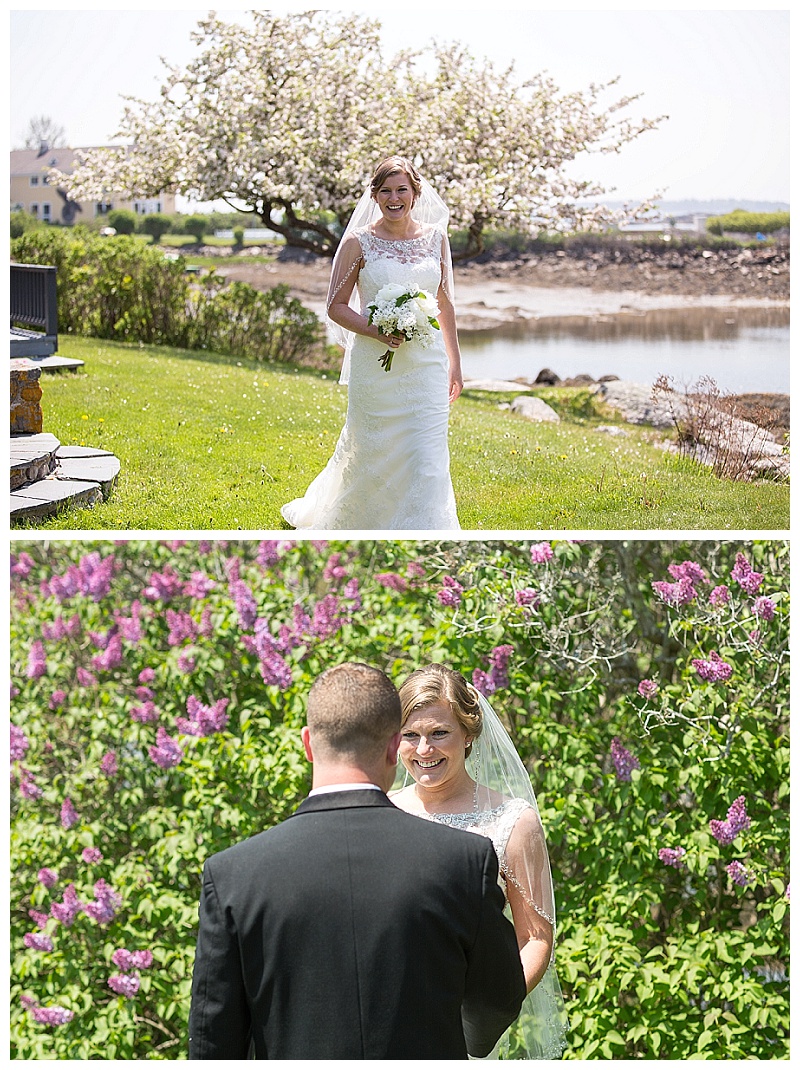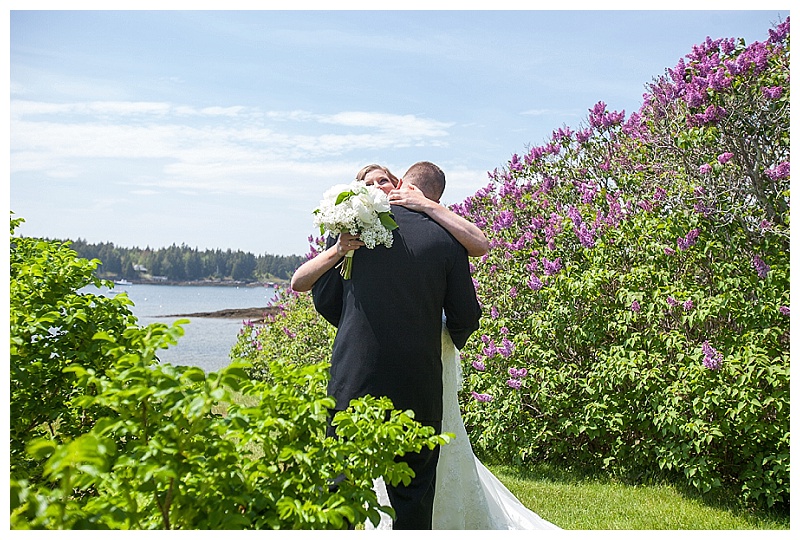 When first looks were finished, they walked out from their private little area where the entire wedding party and their parents were looking on from the cabin, and I had the opportunity to photograph them around Sebasco's sprawling property, under a blooming apple tree, on the docs, and on a seaside cliff.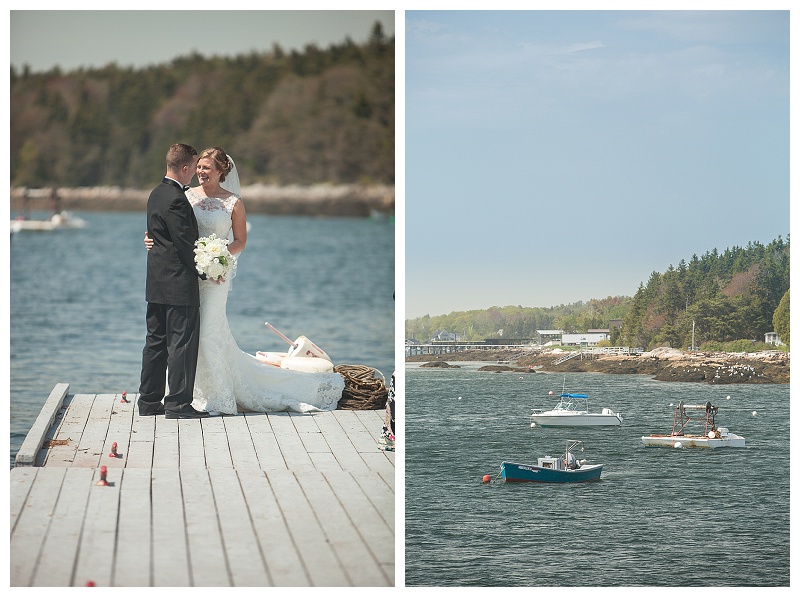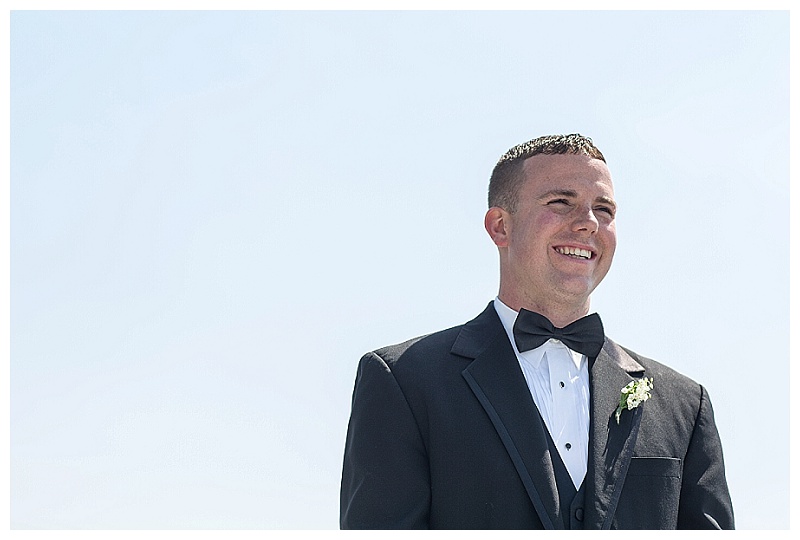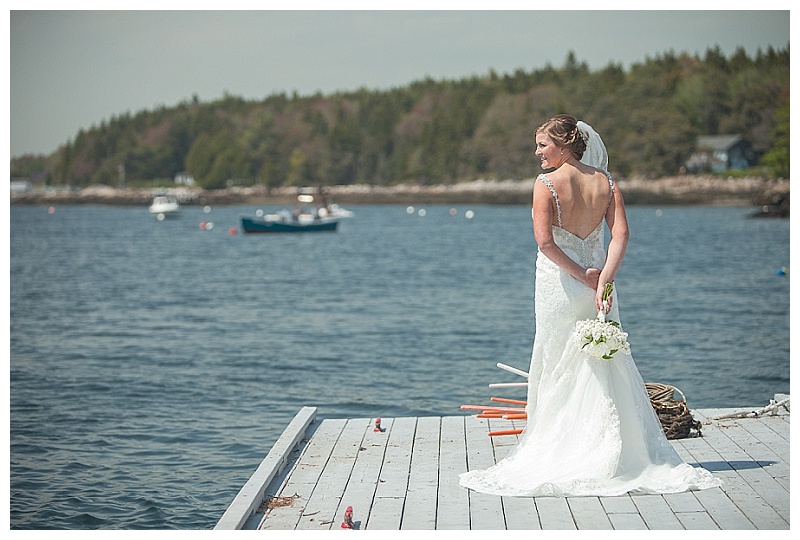 And when it was time for the ceremony, the emotions ran high again, as Amy and her father patiently awaited their walk down the aisle.  Both Steve's and Amy's mothers with tears rolling down their faces, and an incredible speech by Captain Ken Barnes, who officiated the ceremony.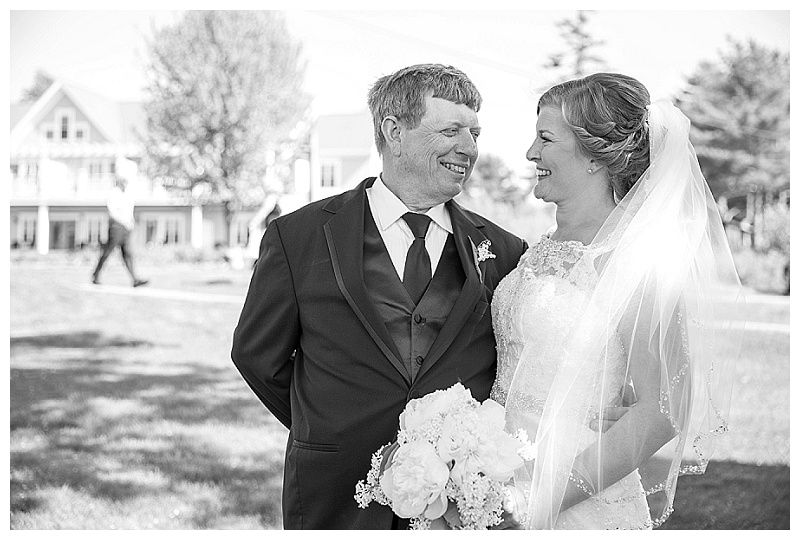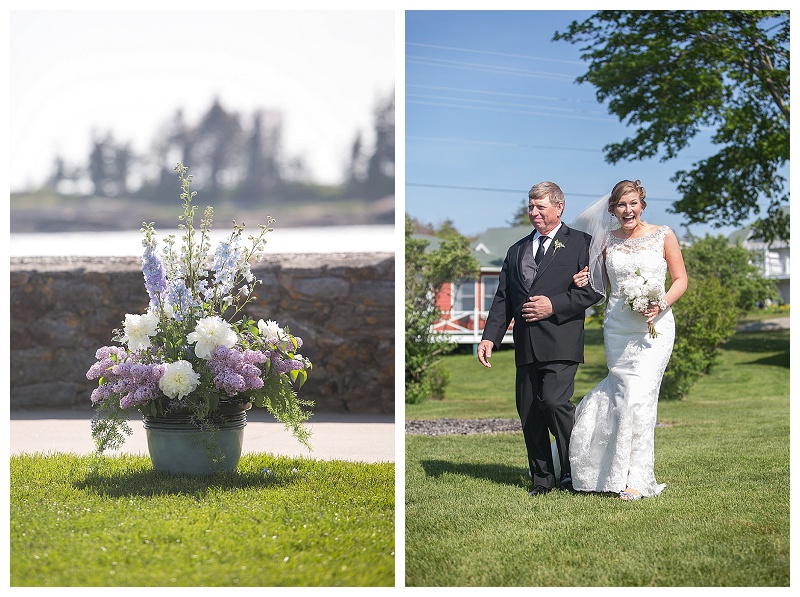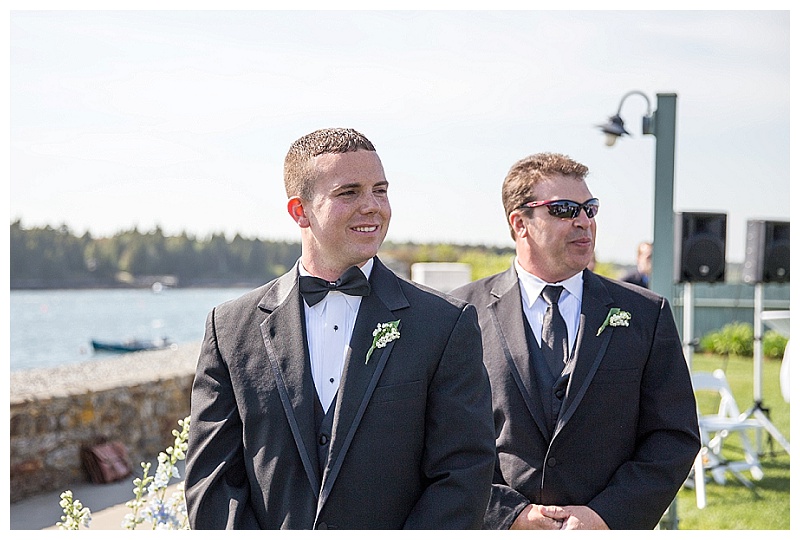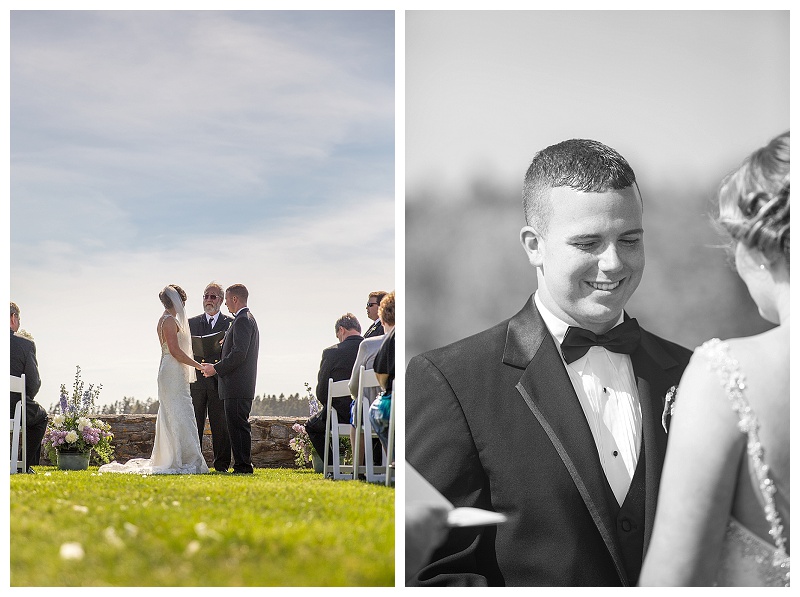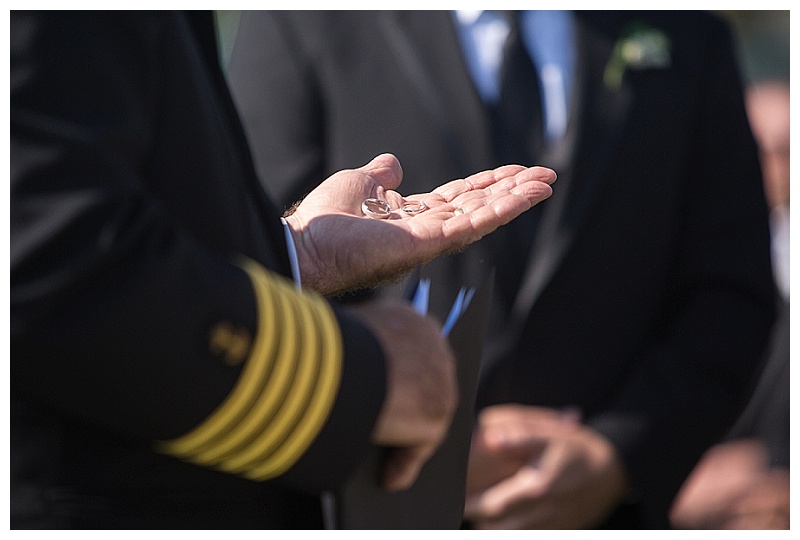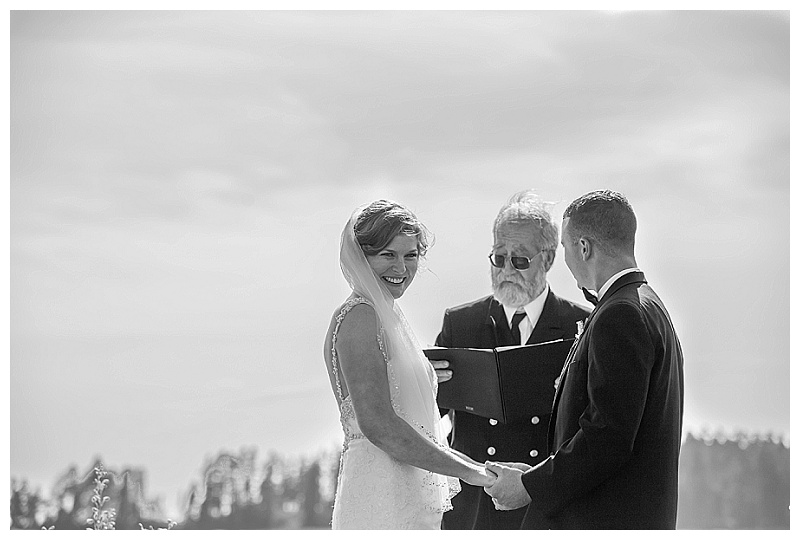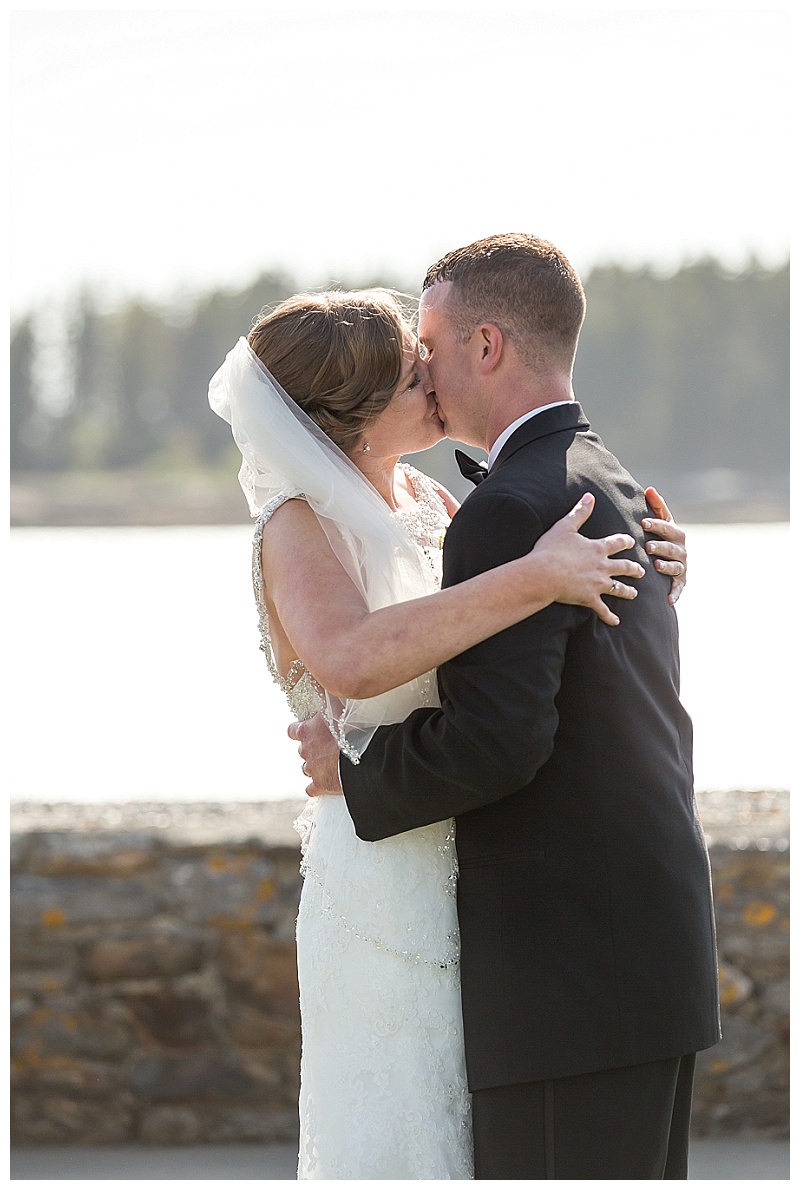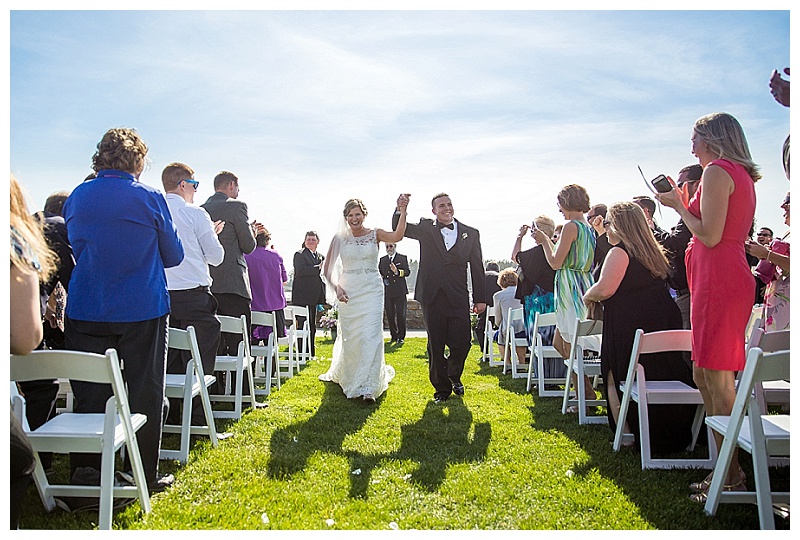 And then the party starts!!!  Beautiful and delicious Hors d'oeuvres were served on the lawn overlooking the ocean, and the bar was fully stocked.  It was important to Amy and Steve to be able to be part of their cocktail hour, and thanks to a first looks earlier, that was able to happen after a few wedding party photos were taken around the property.  We loved the big tap dancing wooden sculpture we lovingly called "The Crazy Lobster Man" on the side of one of Sebasco's buildings, and got some great images in front of that wall.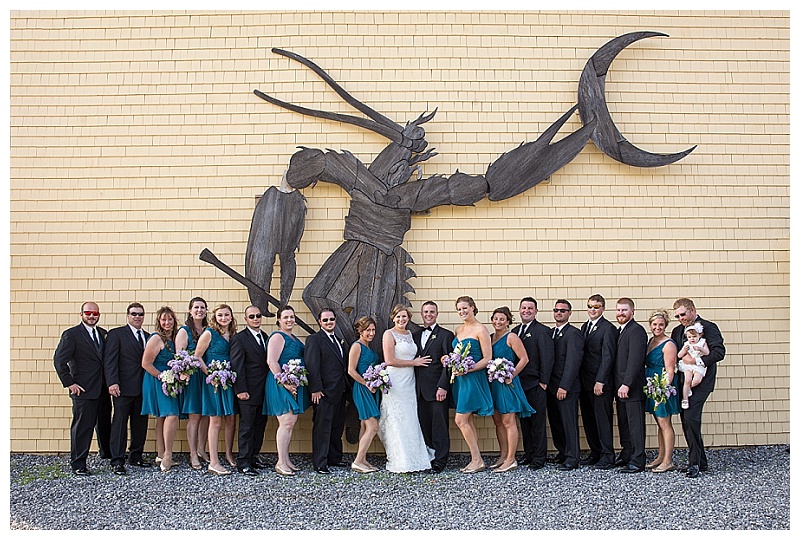 Amy calls this her "happy dance", which she admits is something she does whenever she's happy.  Akin to "raising the roof", this little move of hers has less dance and more goofball involved to it, and it became one of my favorite images of the day.  From the look on the faces of her bridesmaids, they know this dance very well.   Ha!!!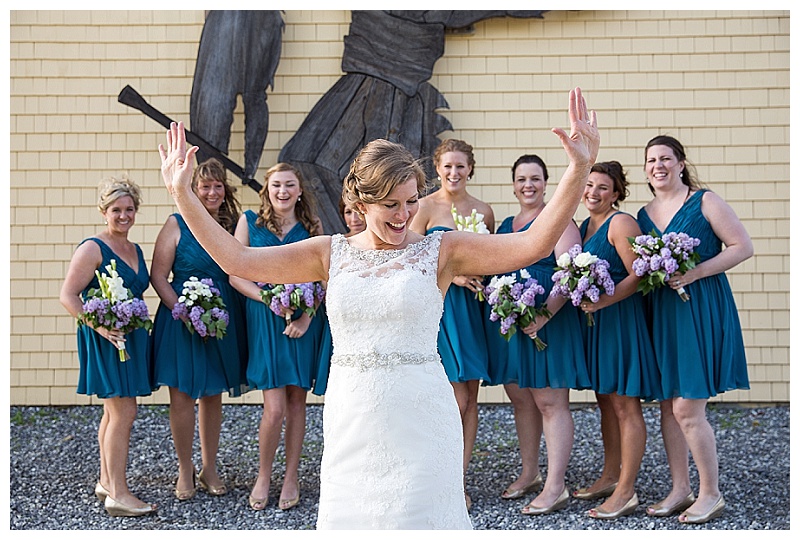 The reception was adorned with fresh lilacs, making the entire room fragrant.  Simple but well thought out decorations made for an incredibly classy room, and Amy even represented each person's meal choice with either a moose, a chickadee, or a pine cone (she said is was the best she could think of as a "Maine" way to say "vegetarian").  I think it was genius.  Maple syrup bottles were given to each guest as a gift.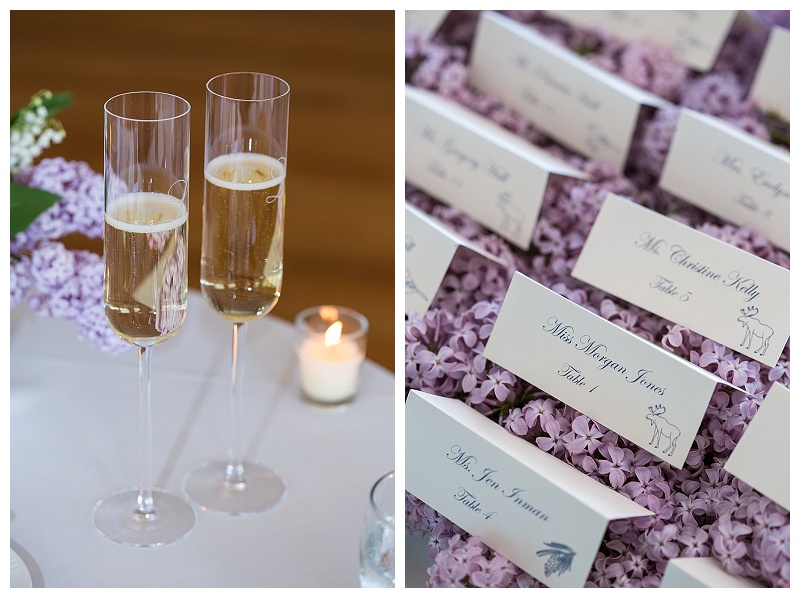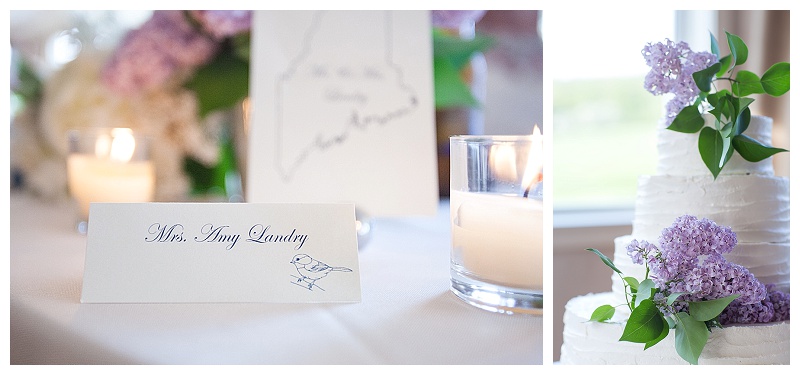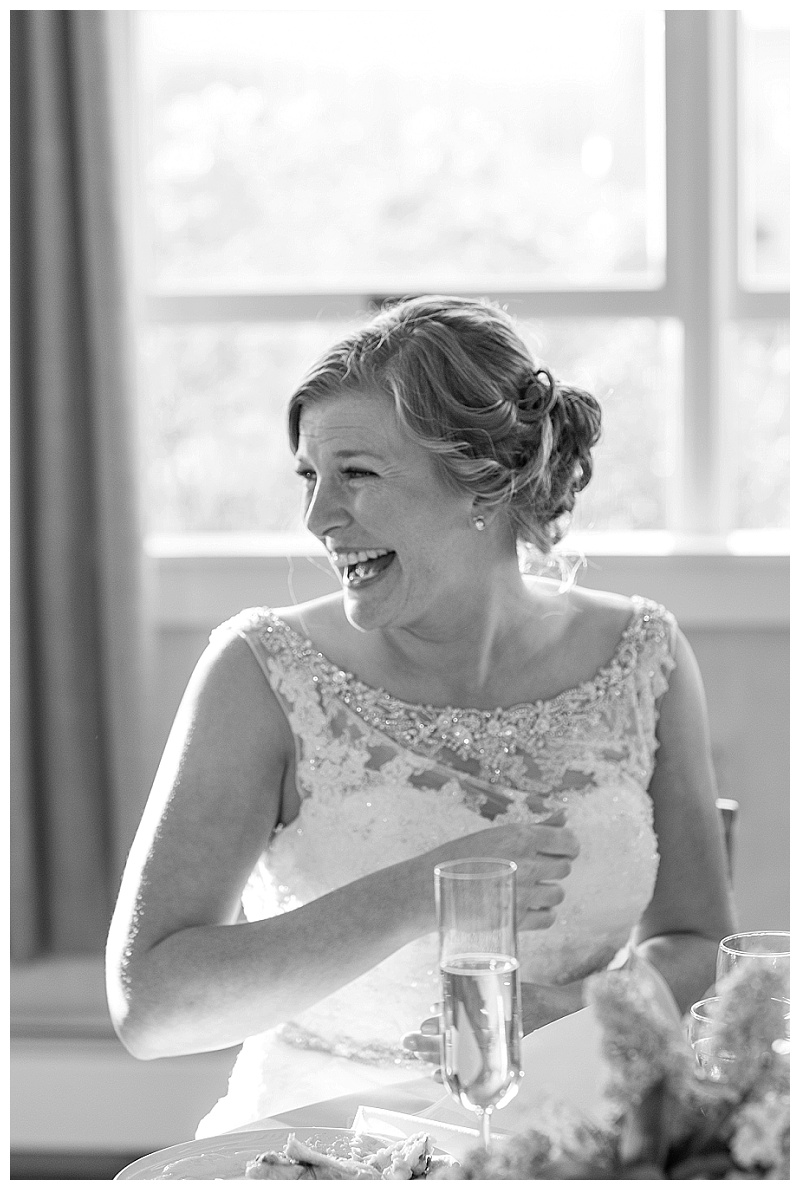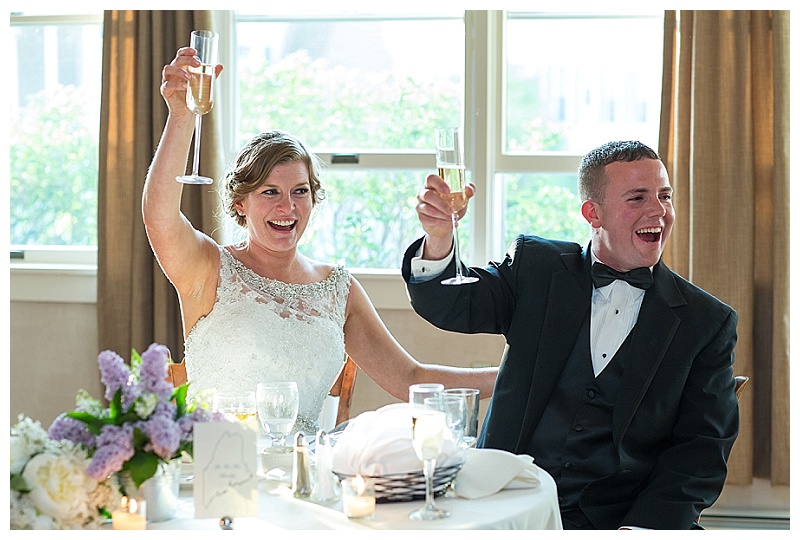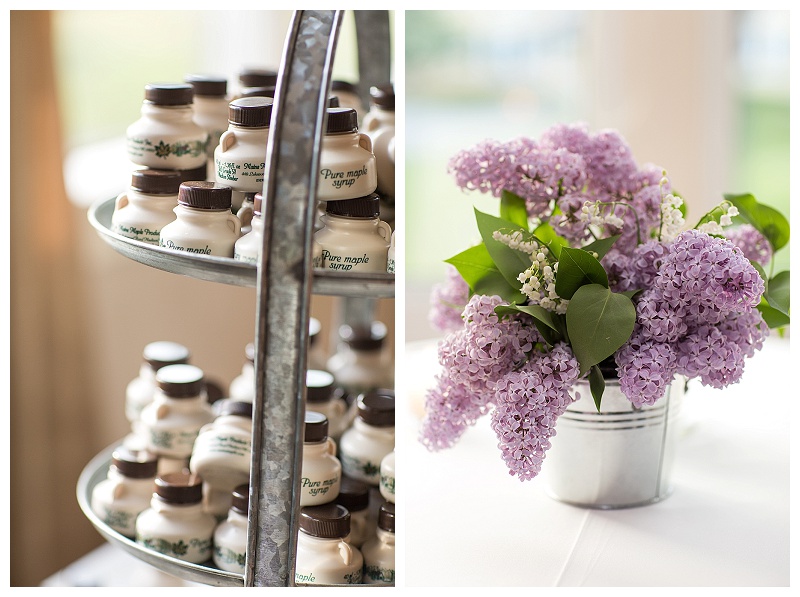 When the sun hit the right spot on the horizon, the entire place glowed, and just outside the reception hall I spied a gorgeous spot for a photograph.  Amy and Steve happily agreed to meet me outside for a few quick shots, and this amazing image is what came of it: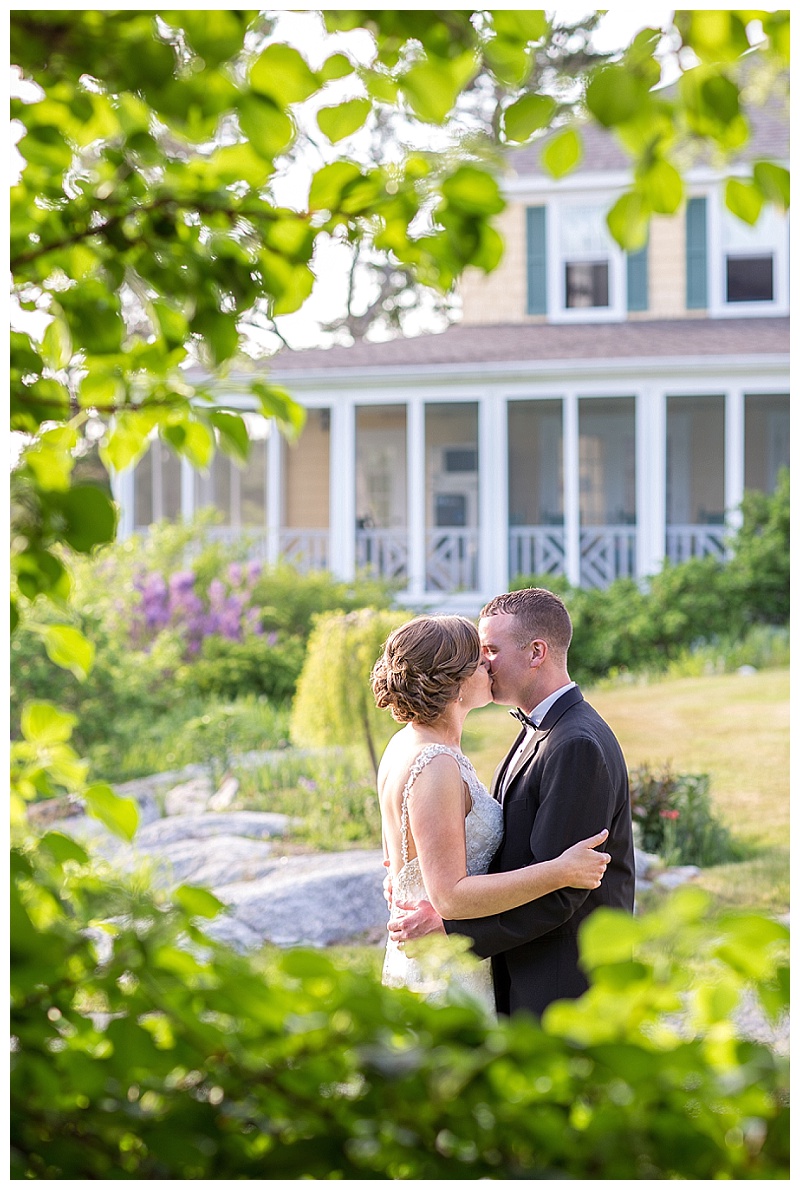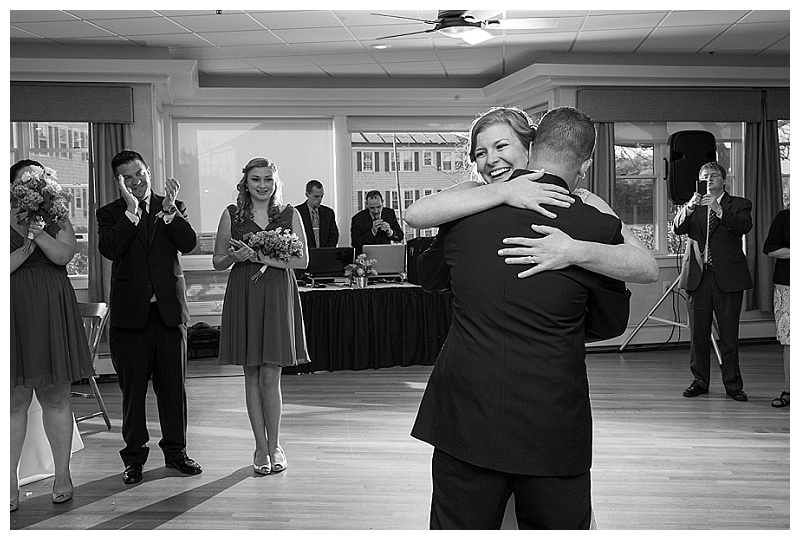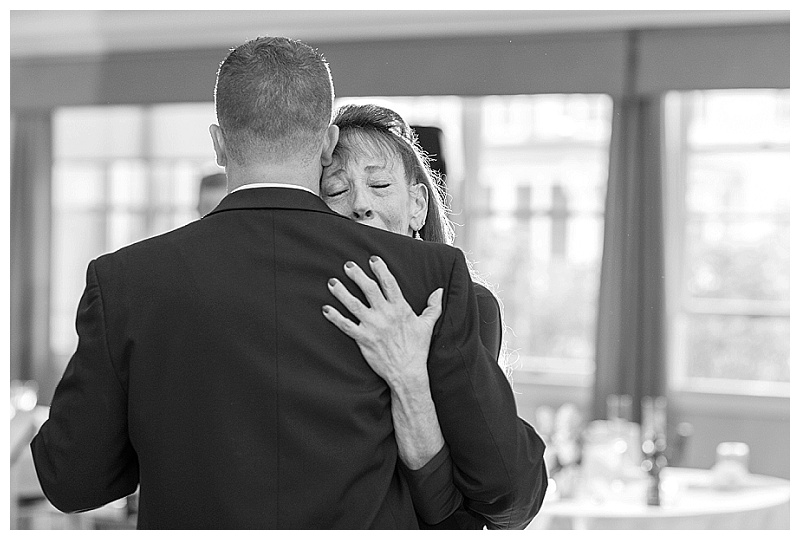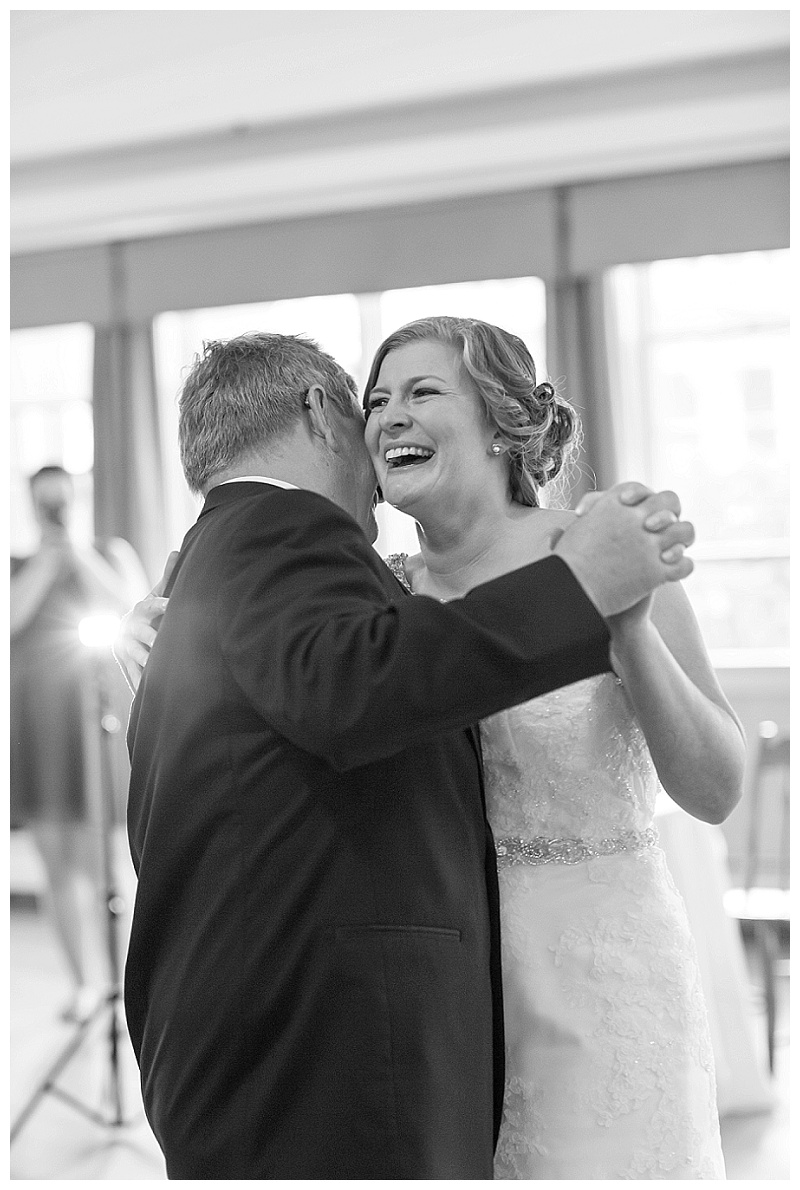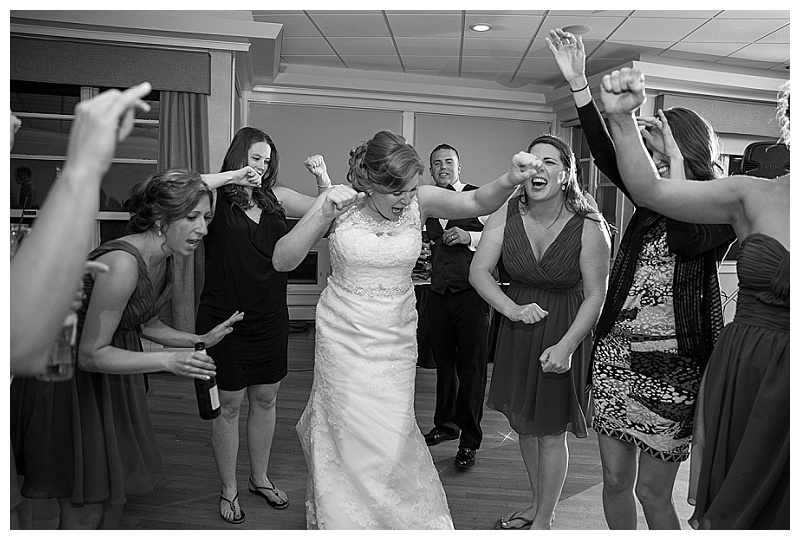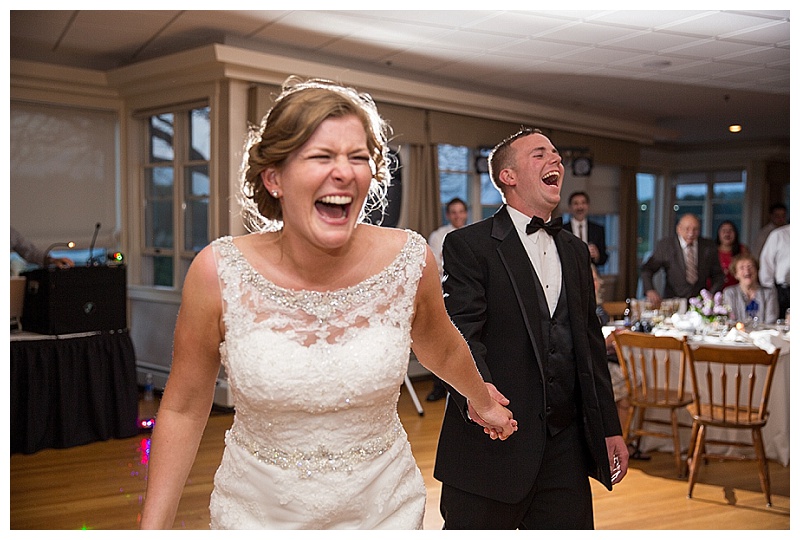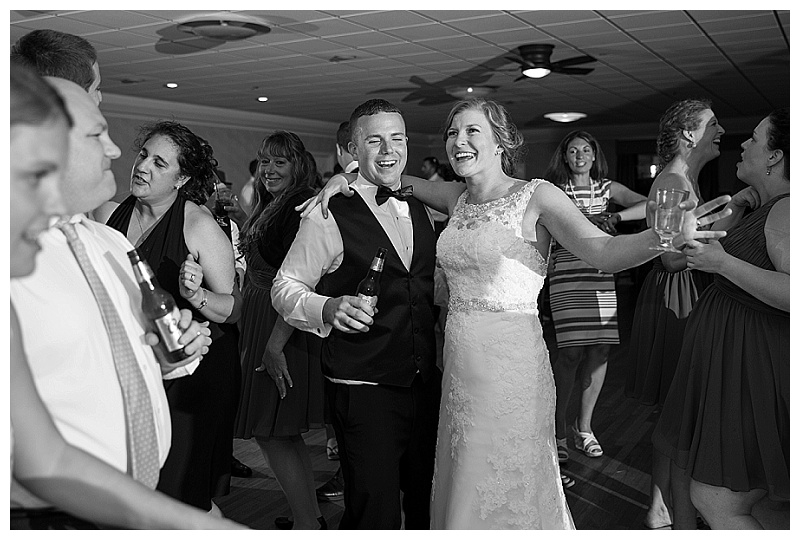 All in all, this was one heck of a wedding day.  As we were riding around in golf carts from one photo location to the next, from the time first looks was complete to when we stole away to the cliff at sunset for one epic photograph, to when I hugged Steve and Amy goodnight and walked away as they partied on the dance floor, one single word was repeated time and time again.  AWESOME.  This day was awesome.  Steve, Amy, their family and friends, the venue, the vendors who participated in putting it all together for them, and even the weather.  Completely AWESOME.  Congratulations to you both.  Big big hugs!!!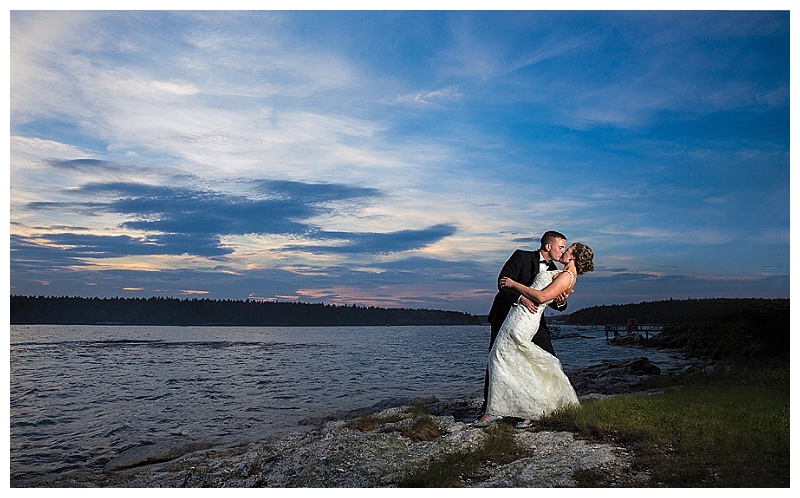 Vendors:
Photography: LAD Photography, Farmingdale, Maine
Venue: Sebasco Harbor Resort, Phippsburh, Maine
Dress: Modern Bridal, Bedford, NH
Rings: Belden Jewelers, Nashua, NH
Mens' Attire: Jos A. Bank, Nashua, NH
Hair: Stylin' Salon Sevices, Augusta, Maine
Makeup: From This Day Forward, Rockland, Maine
Officiant:  Captain Ken Barnes, Rockland, Maine
Cake: Cherie Millet, Phippsburg, Maine
Florals: The Flower Spot, Richmond, Maine
Music: Dionne Entertainment, Gorham, Maine