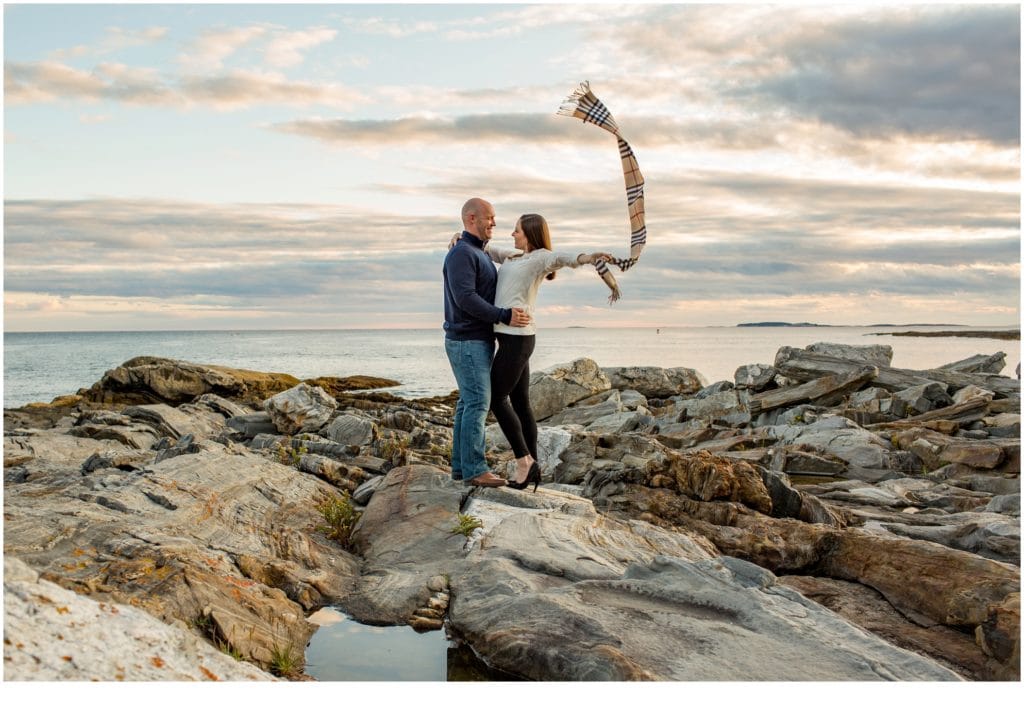 Ashley and James are all about destinations. I am so happy to have been their photographer for their Pemaquid Point Engagement session!!
James is in the military so he and Ashley don't get to see each other a lot, but came to Maine for vacation last summer and decided to do their engagement photos here. He also has roots in Maine so Pemaquid Point was the perfect destination for their engagement photos.
The light was magical that evening. Casting a glow over the rocky coast and lighthouse before retreating behind the clouds. We walked the rocks and grounds of the lighthouse and got such a variety of shots. I brought my lights for some post-sunset dramatic lighting as well.
Ashley is a leading lady, not just to James, but in her everyday life, taking each day by the horns, She is a force of nature, and is smart and sweet all at the same time.. James, on the other hand, is super laid back and funny. They are the perfect balance for each other and have so much fun together. I can't wait for their wedding on the Amalfi Coast of Italy in June!!! I'm so psyched to say I'll be photographing it!