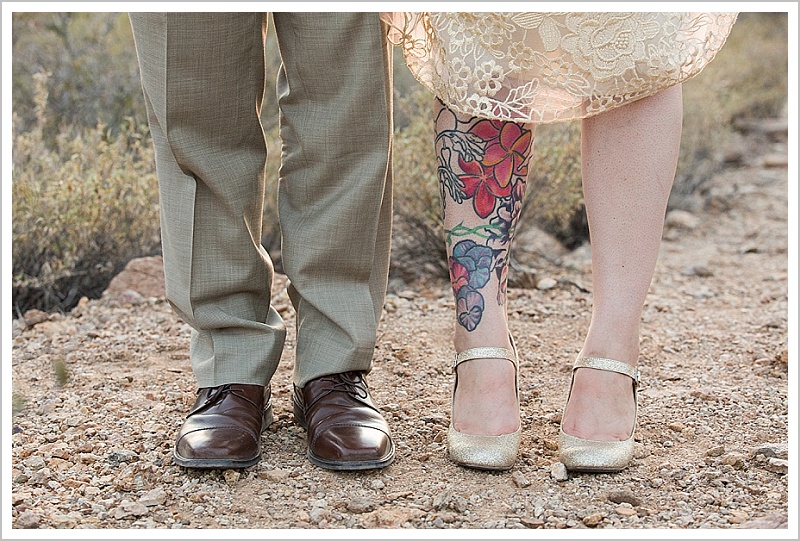 Ashley and Matt had planned on having a large wedding in June 2013 and hired me for the event.  But as they began planning the big day they realized that a big wedding and a white dress just didn't fit their creative personalities.  They had met and fell in love in Tucson, Arizona, and decided this was exactly where they wanted to wed, so they changed their plans and brought me along for the ride!  The event was a tiny, two-day affair in March 2014, with only a few friends and family present for the ceremony.  March is Arizona is an absolutely gorgeous time of year, when the native plants are beginning to spring back to life with beautiful brightly-colored blooms, so the day after the ceremony we spent a day on the town (and in the desert!) photographing the two of them alone together.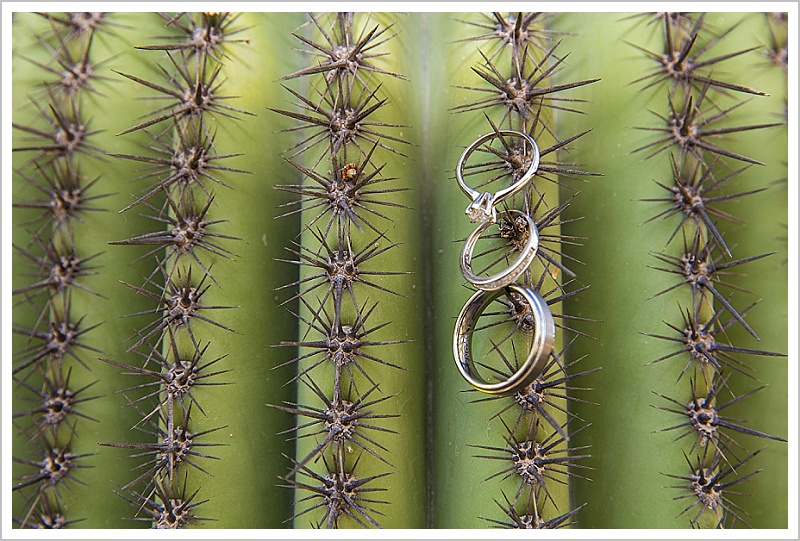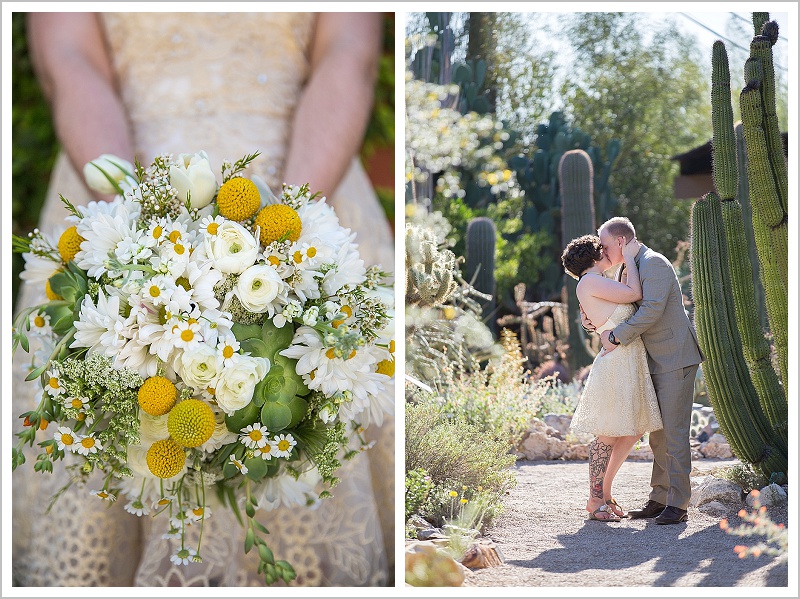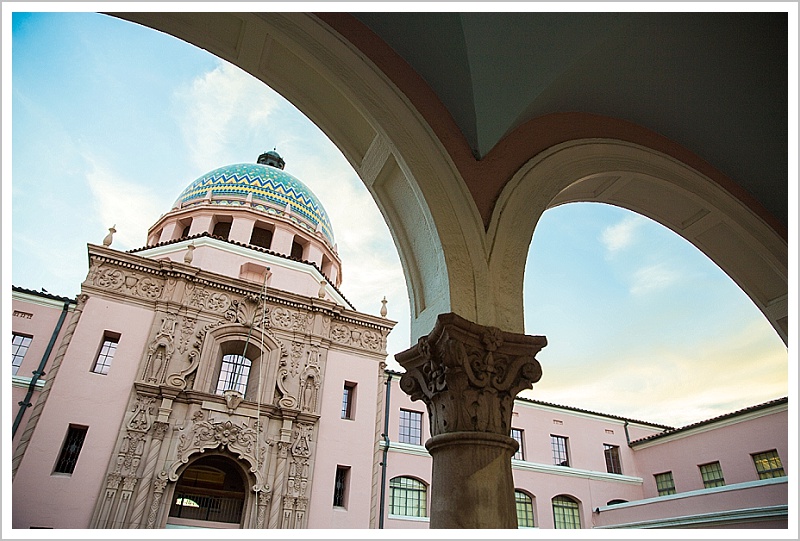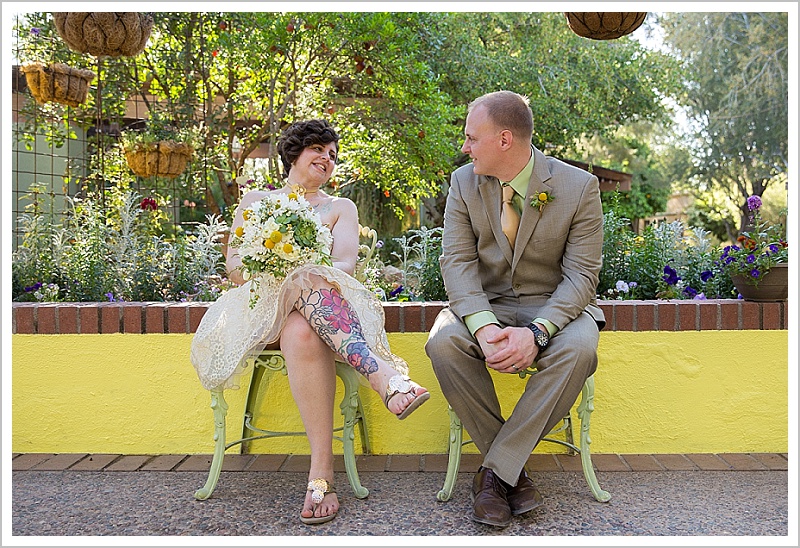 The Grand Canyon State is so gorgeous, and I can see why it holds a special place in their hearts. I'm truly privileged to know this couple, still be in touch, and consider Ashley an incredible friend of mine!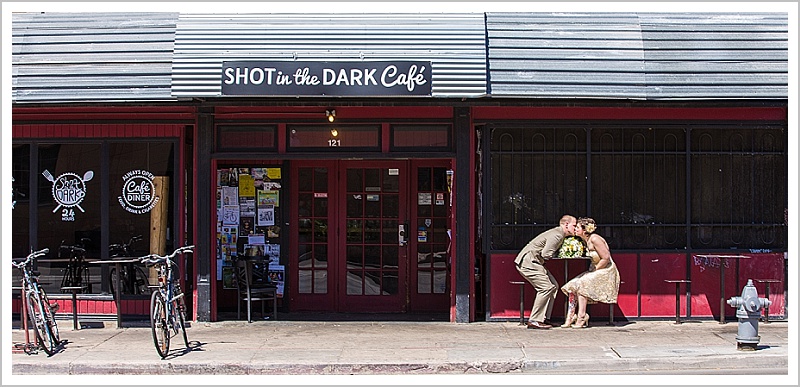 I ADORE Ashley's gold tea-length dress, the flower in her hair, and she even had amazing little gold skull earrings.  Her shoes glittered gold as well.  The most fitting ensemble for a desert wedding!!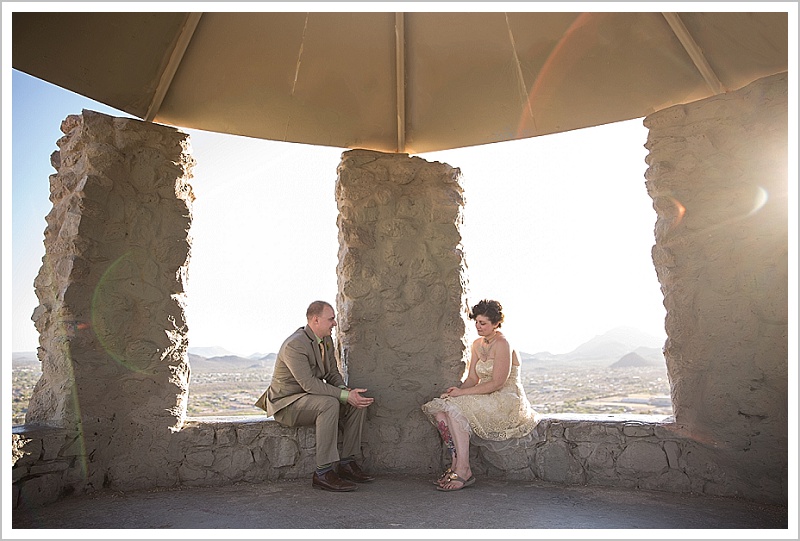 After they received their images from me, Ashley provided me with a little love:
"Just received our wedding photos in the mail from the amazing Lauren DelVecchio from LAD Photography. WOW, I've never been so happy. Lauren has essentially been photographing our lives since before our daughter was born, and out of all the shoots she's done for us, THIS completes us. She captured so many perfect, beautiful, special, emotional moments that really revealed our core selves: passionate. Looking at them took me back to the stellar experiences of our weekend desert elopement and I felt like crying!"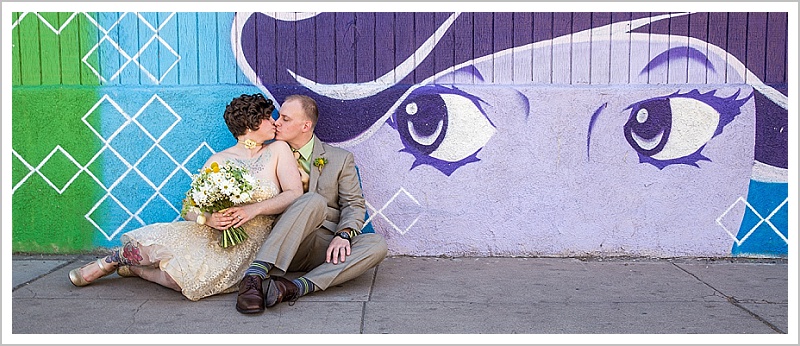 Matt & Ashley's two-day elopement was also featured in Simply Elope.