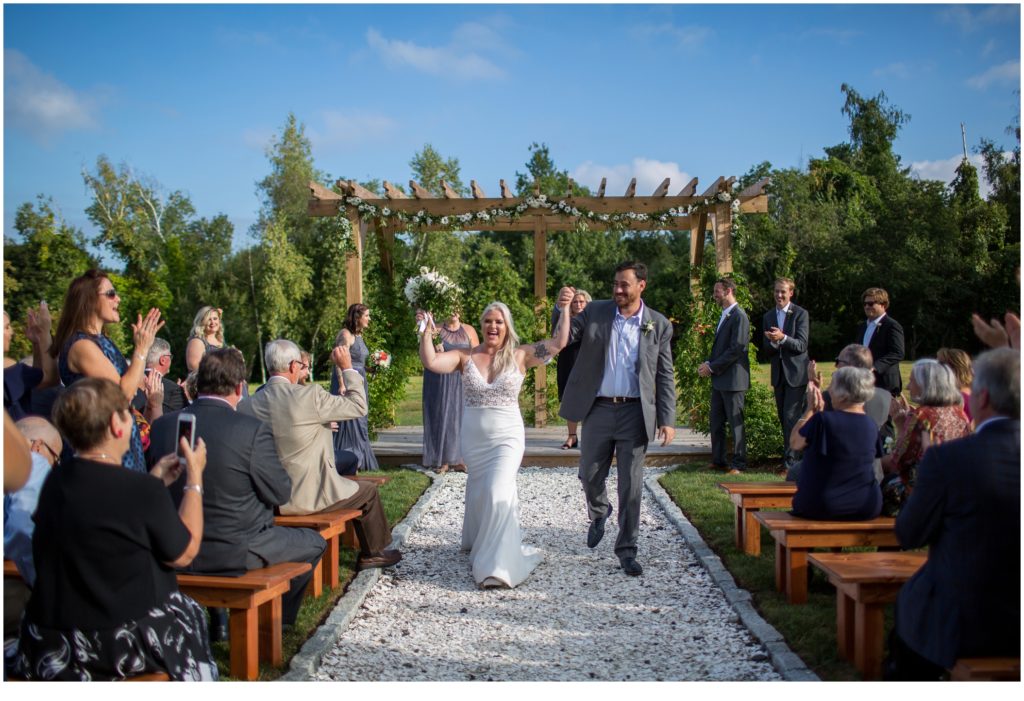 A cool couple and a wedding at The Barn at Bradstreet Farm in Rowley, Massachusetts.
Janie's father contacted me originally, because he is a bit of a photographer, and when his daughter and future son-in-law weren't sure they wanted a photographer for their wedding, he let them know just how important it is to document their wedding and told them to do it right. He loved my work and knew after speaking to me that Janie and I would get along really well, too.
Janie and Pete had originally chosen a venue in southern Maine, they felt as though it just didn't fit their personalities, and they opted for Bradstreet instead. I have to say, from the first time I walked into the Barn at Bradstreet, I loved it. This is no standard barn venue. They actually have pigs, ducks, and goats!  And watch out! Those goats will eat your bouquet (or your dress!) if you hang out by the fence for too long.  Ha!!!
Pete is an unconventional guy. He bucks the norm and does his own thing. He doesn't wear ties and wasn't sure how he felt about having a boutonniere on his wedding day. Which is perfect for Janie, who is an unconventional chick! She's a powerlifter and one tough cookie!  In fact, as she was taking her first steps down the aisle, she asked for the song "Walk" by Pantera to be played. The entire crowd laughed, knowing that the song fit them better than any instrumental that might have taken its place.
The couple did opt for a first look before the ceremony, which allowed them to get photos together, and photos of the wedding party, out of the way before the ceremony, and I thought it was pretty awesome that Janie decided even before the ceremony that she would trade in her pretty high heels for her custom-made converse high-tops, and then figured it would be fun to take a moment out to walk the resident goat, Hank. Could this get any better?!?
The ceremony was short and sweet, and I love that Pete's ring was made out of a 1928 Half Dollar coin!
The rest of the evening was filled with food, drinks, laughter, lawn games, what looked for a second like an attempt at murder during the cake cutting, and so much dancing!!!!
I absolutely loved this wedding!  xoxo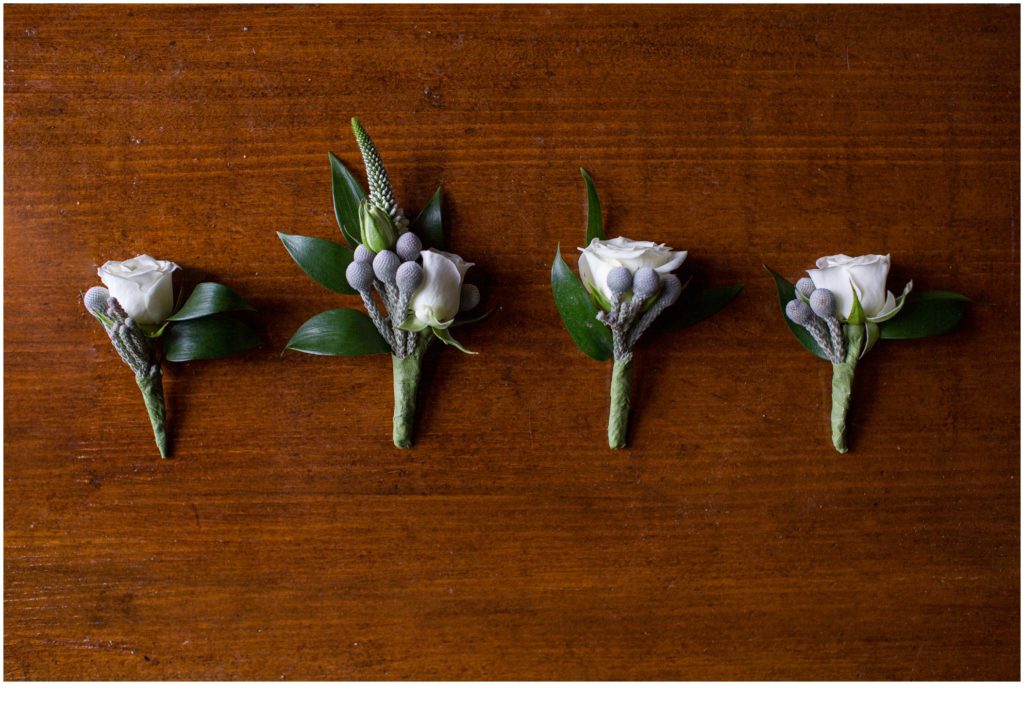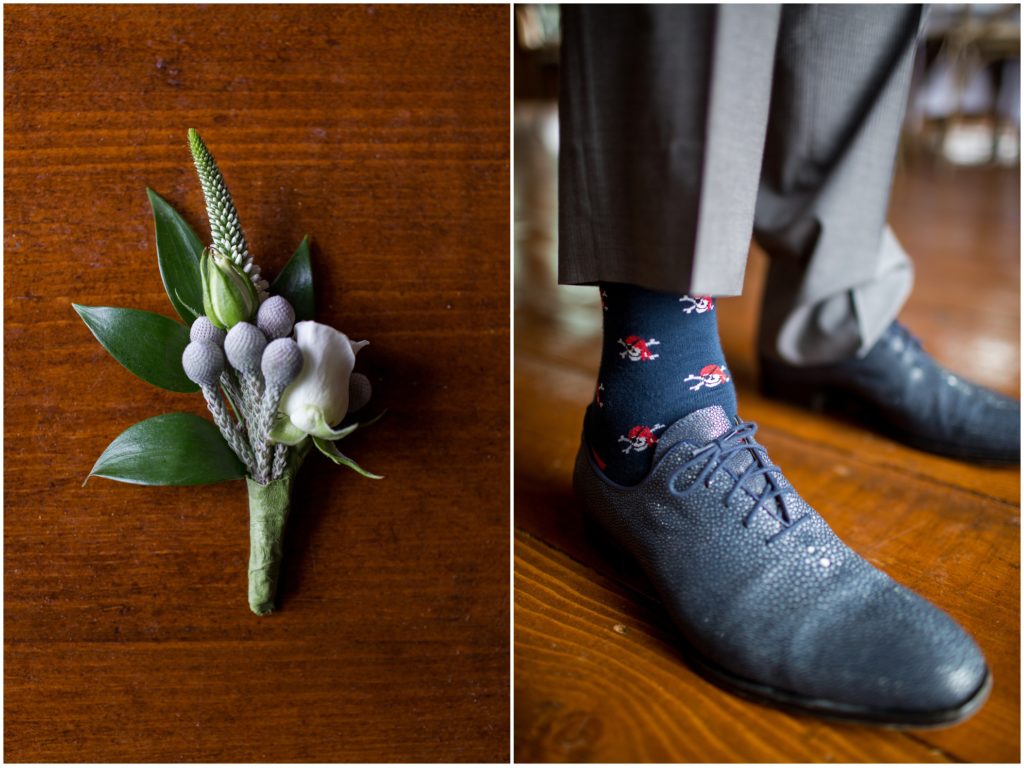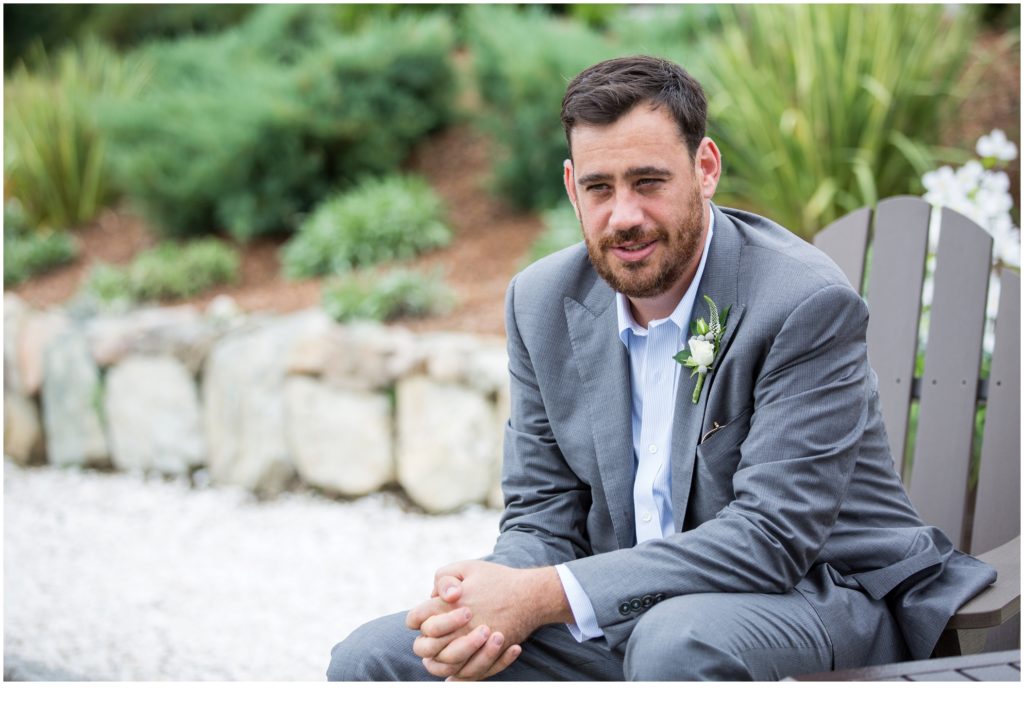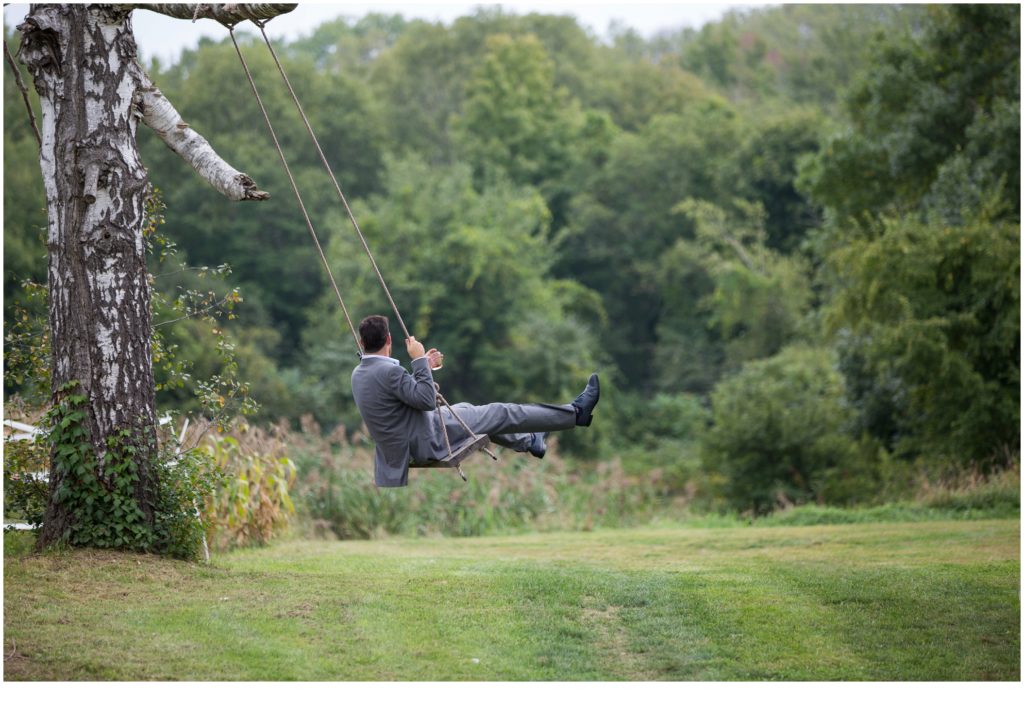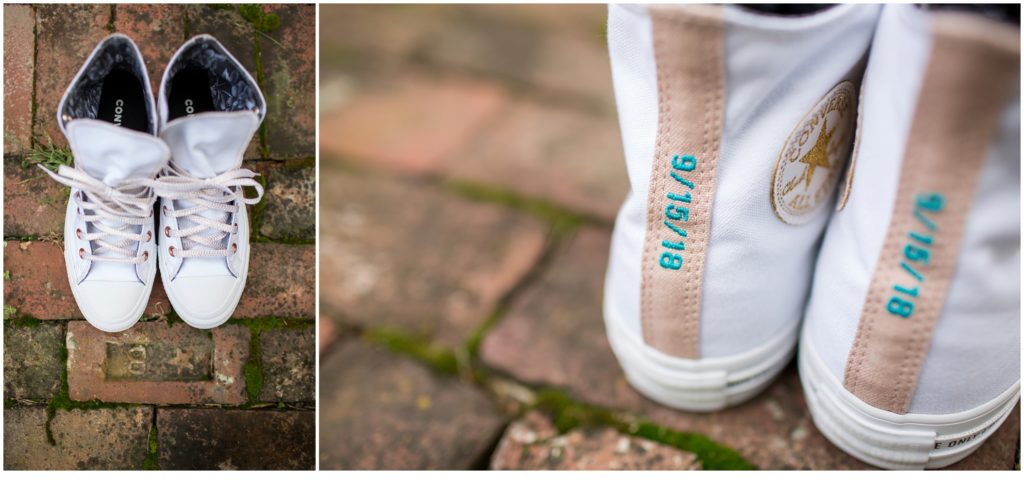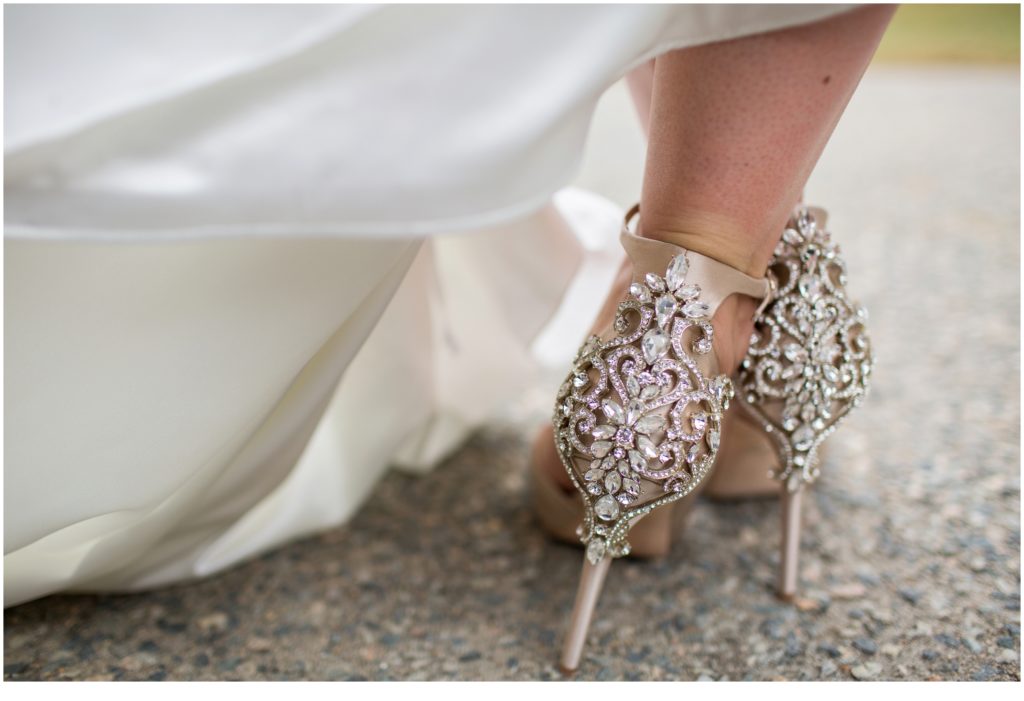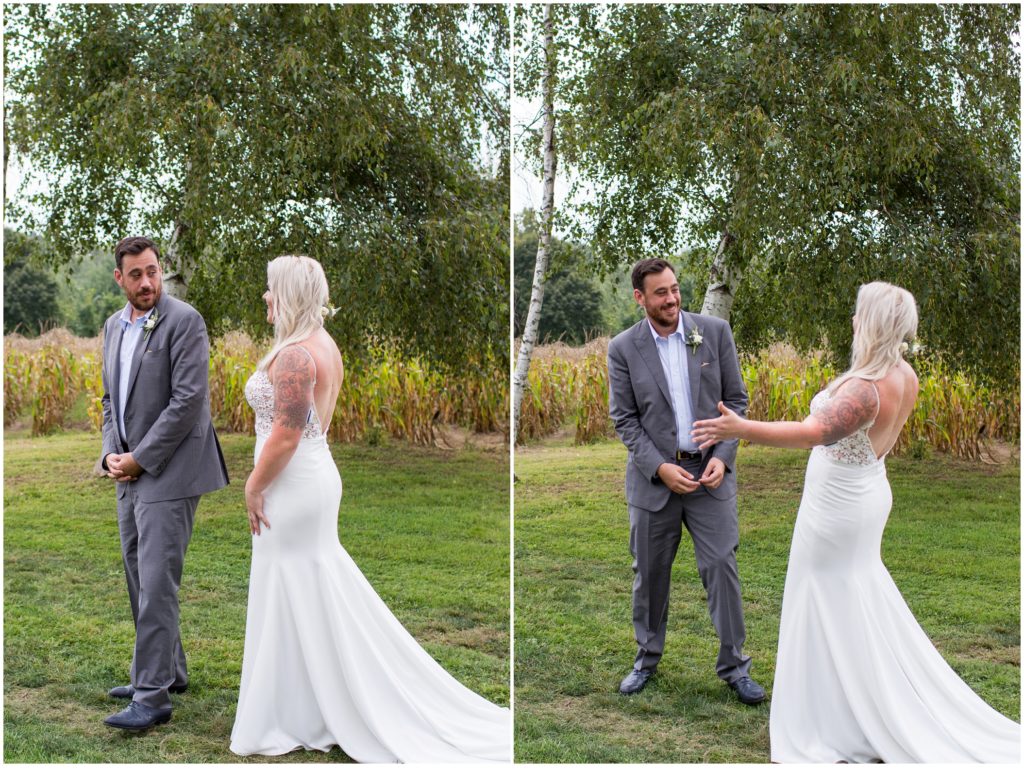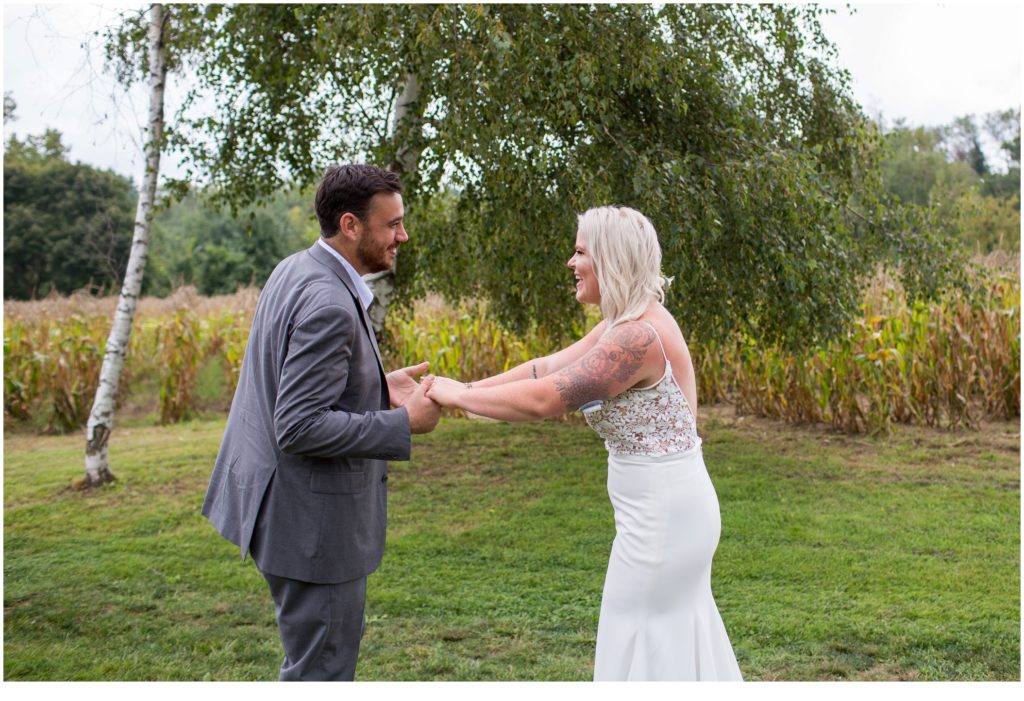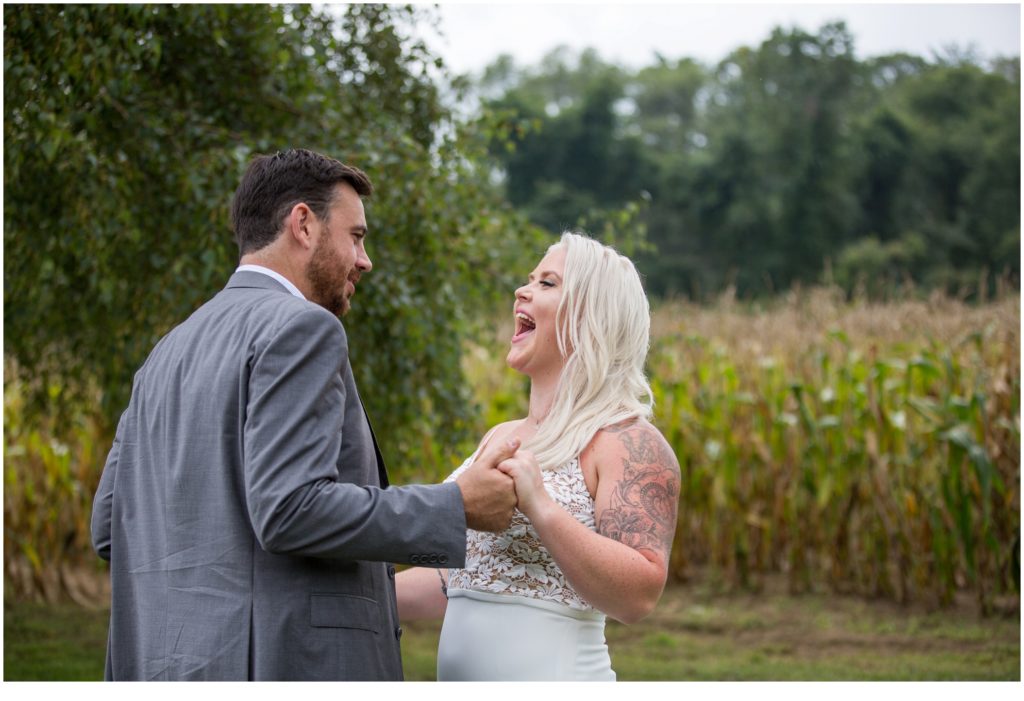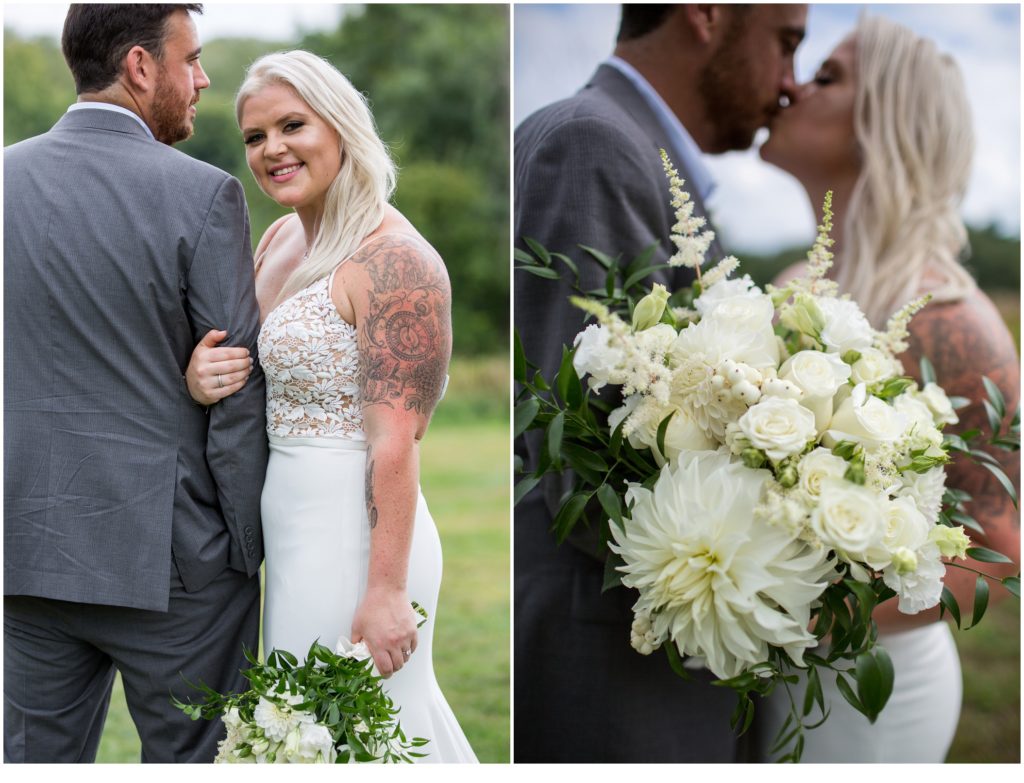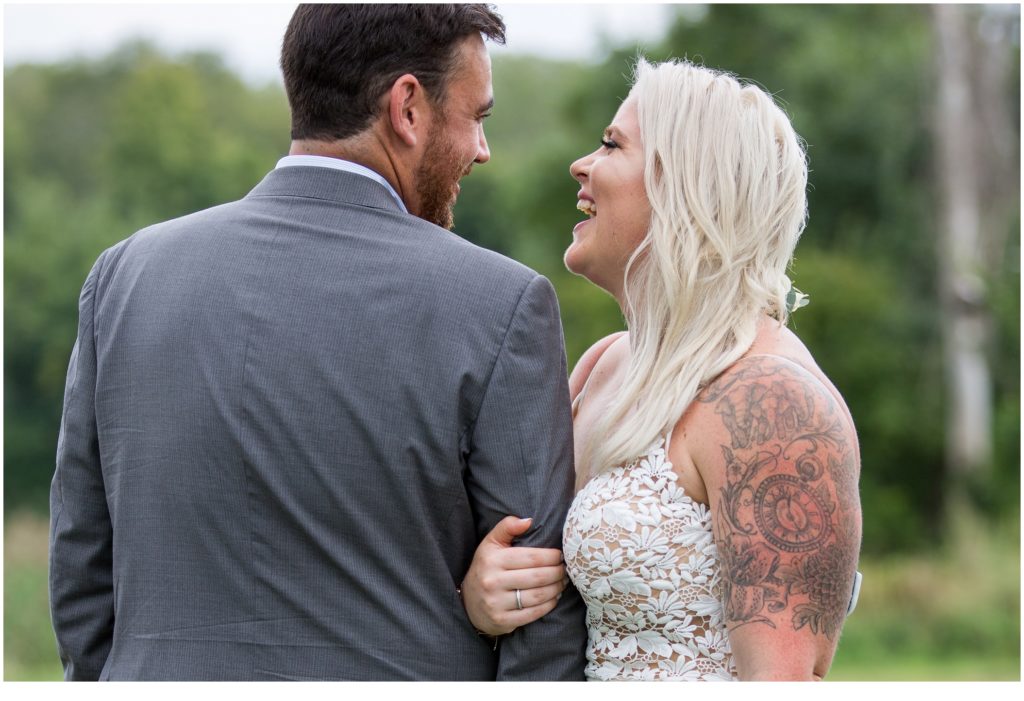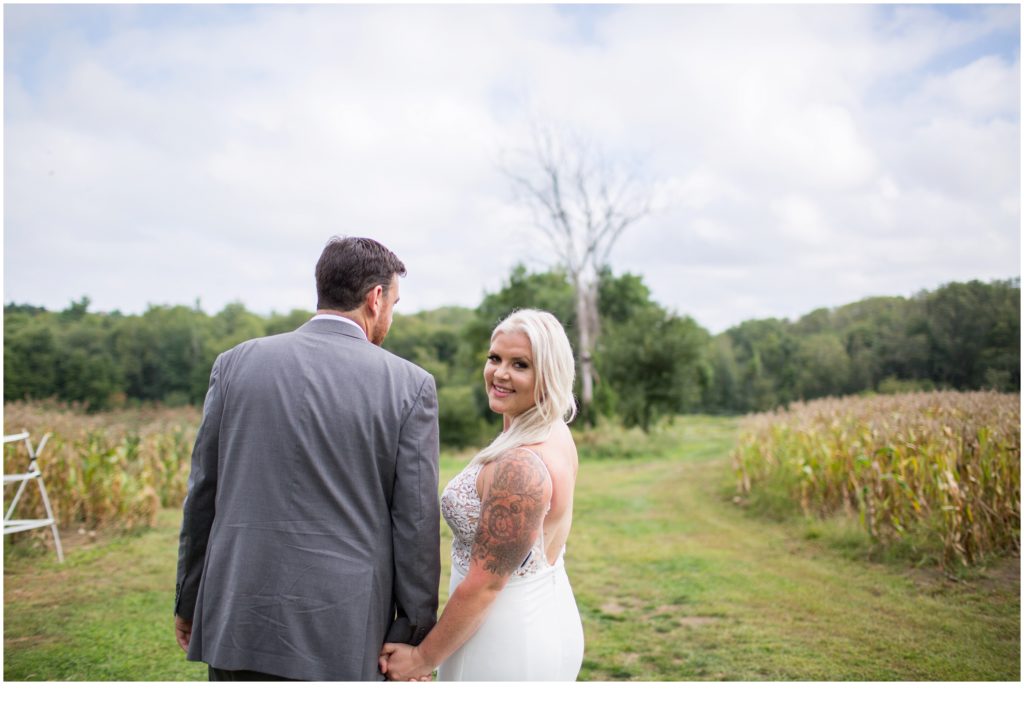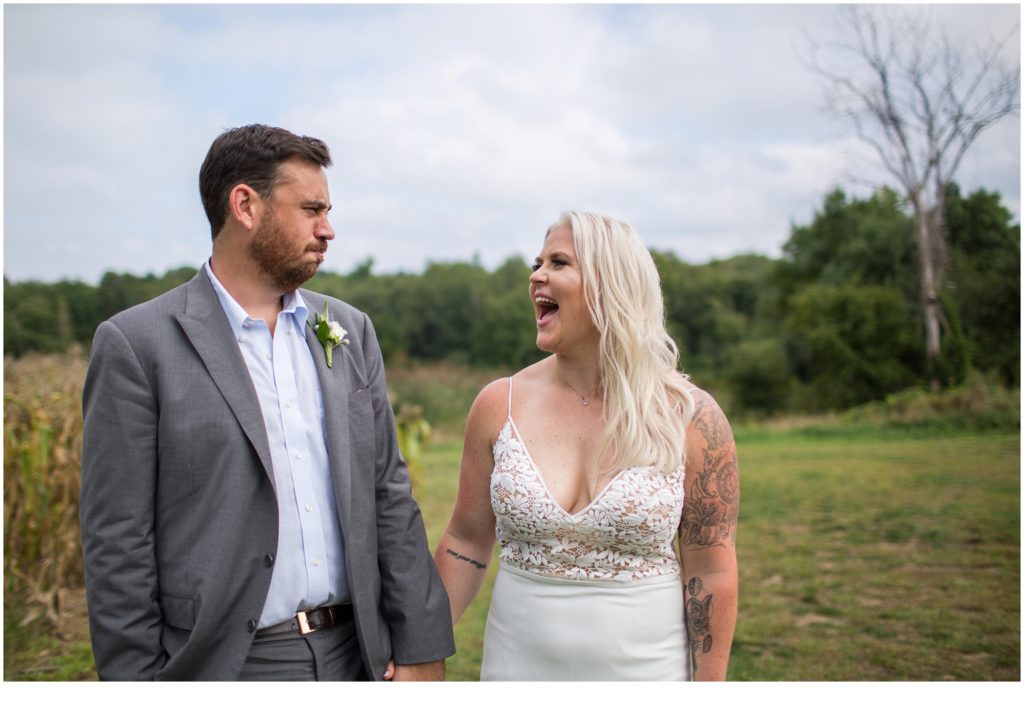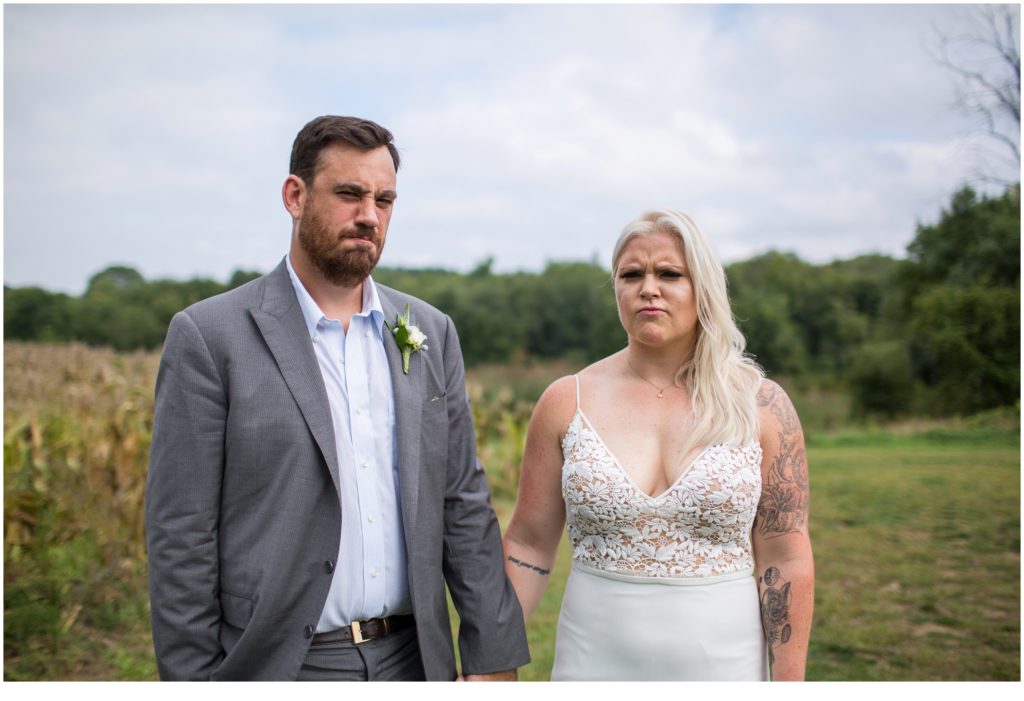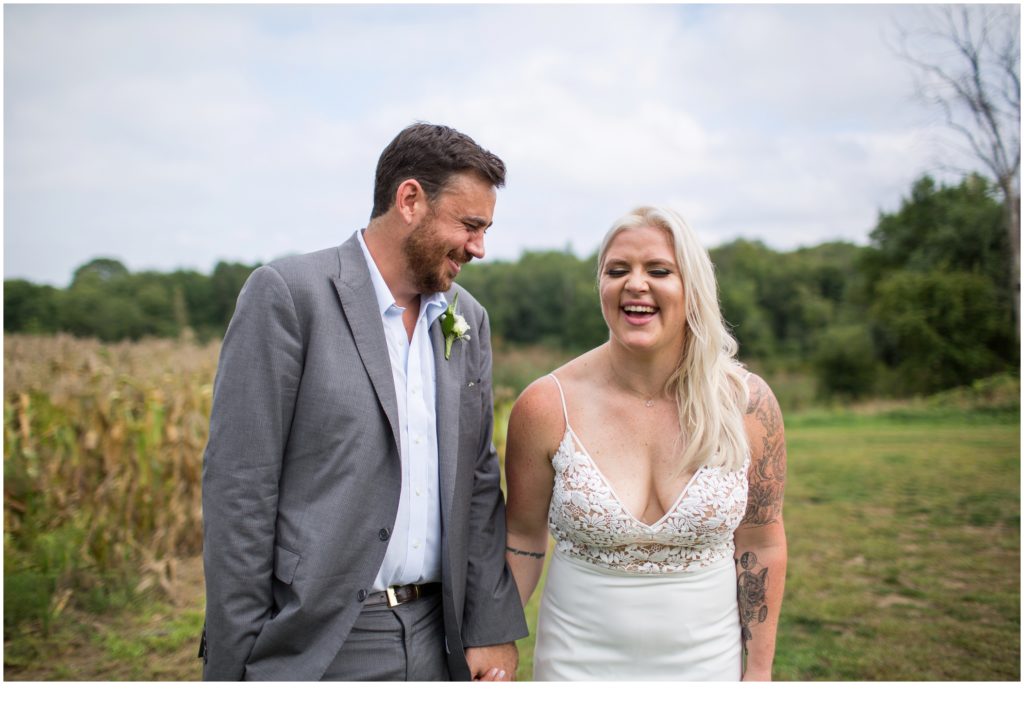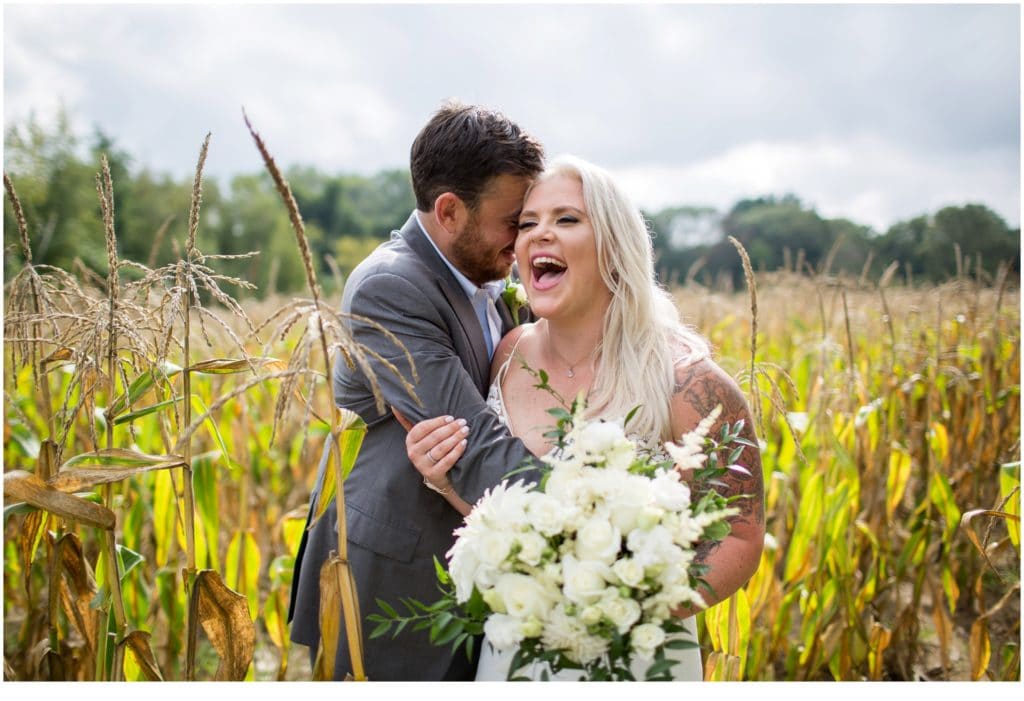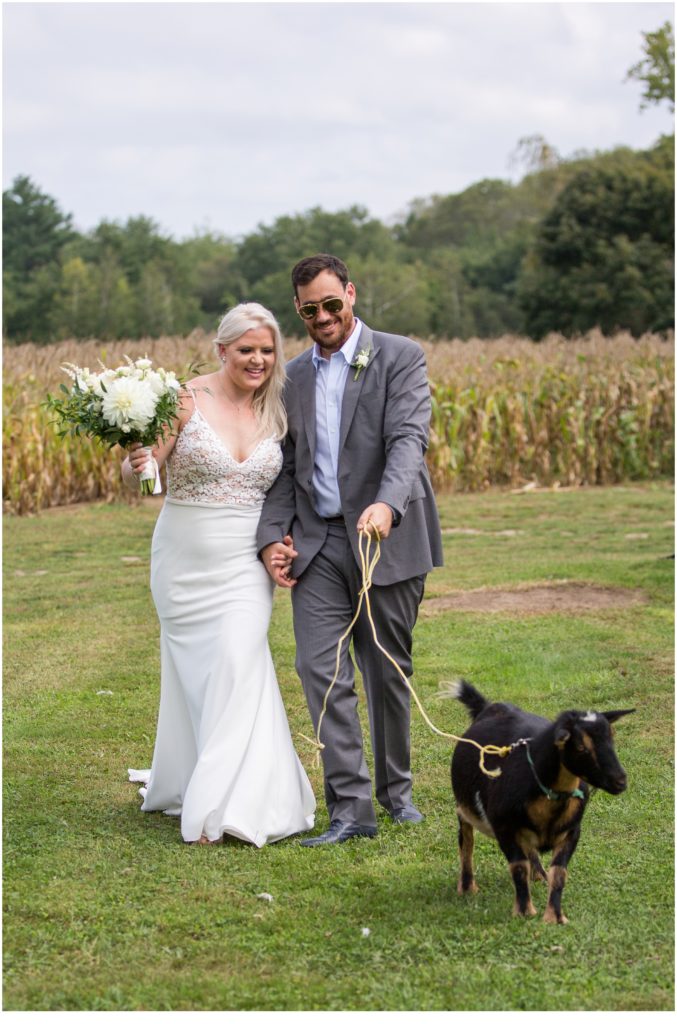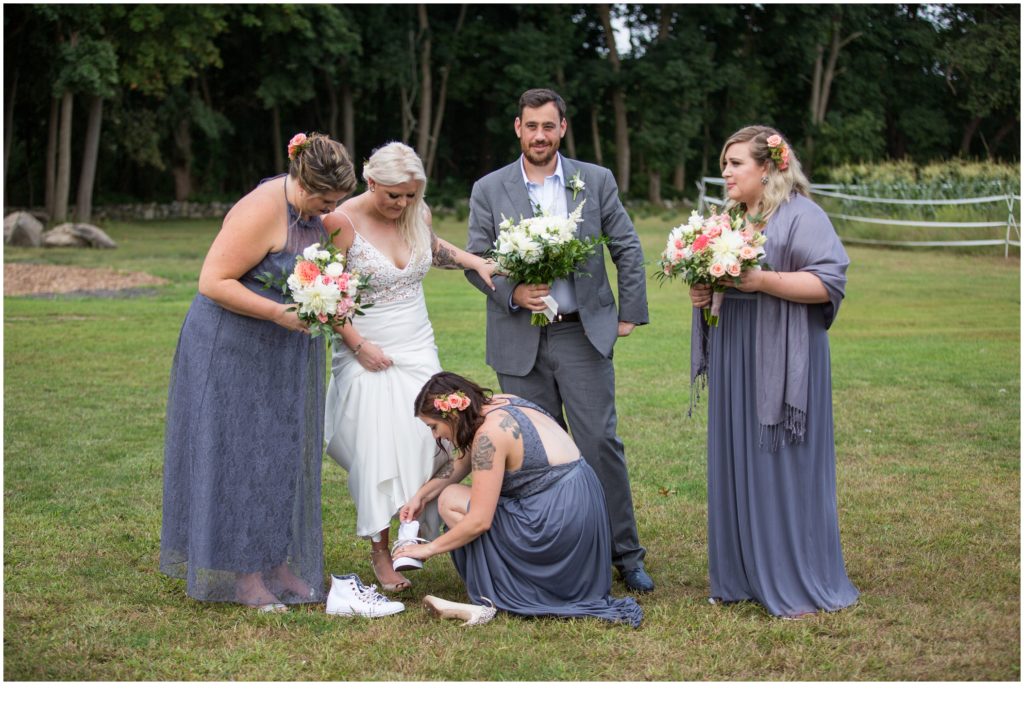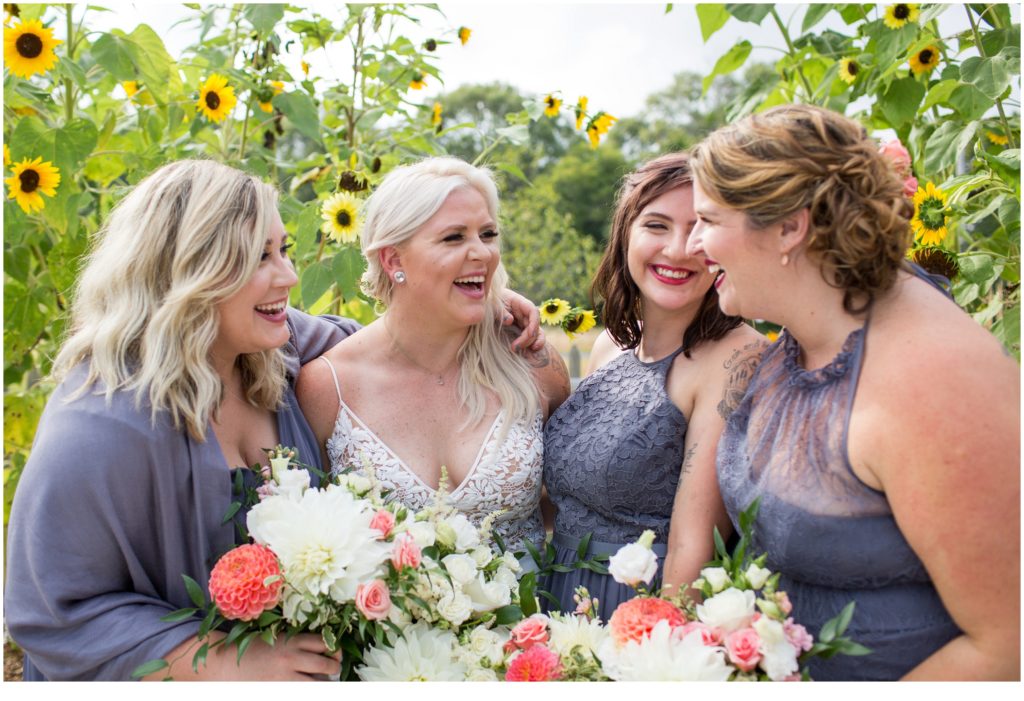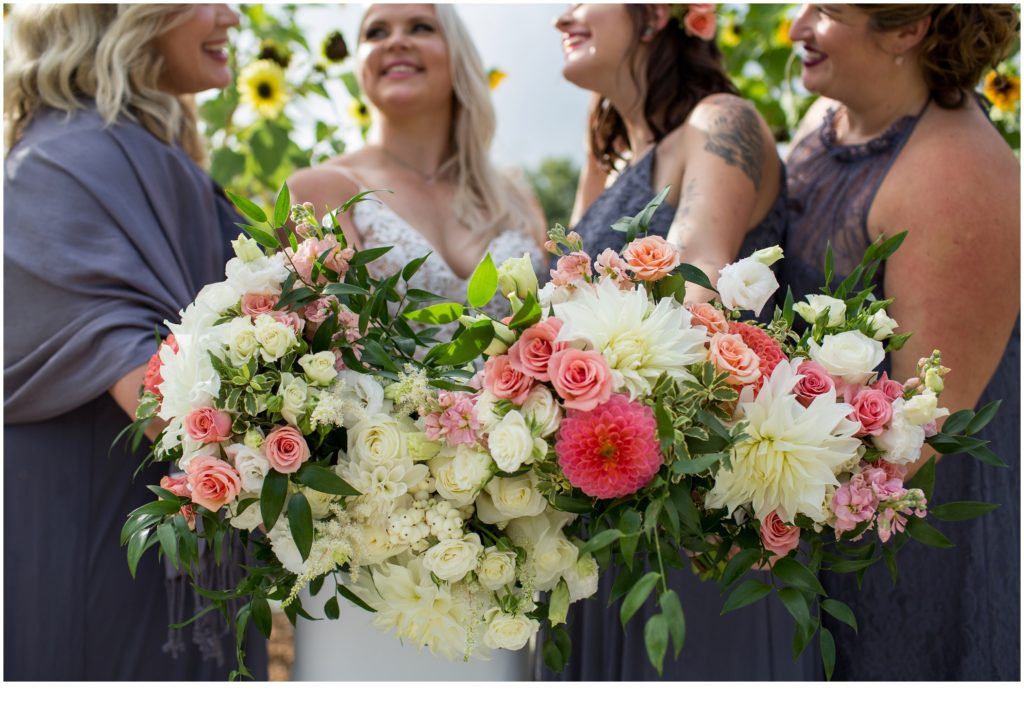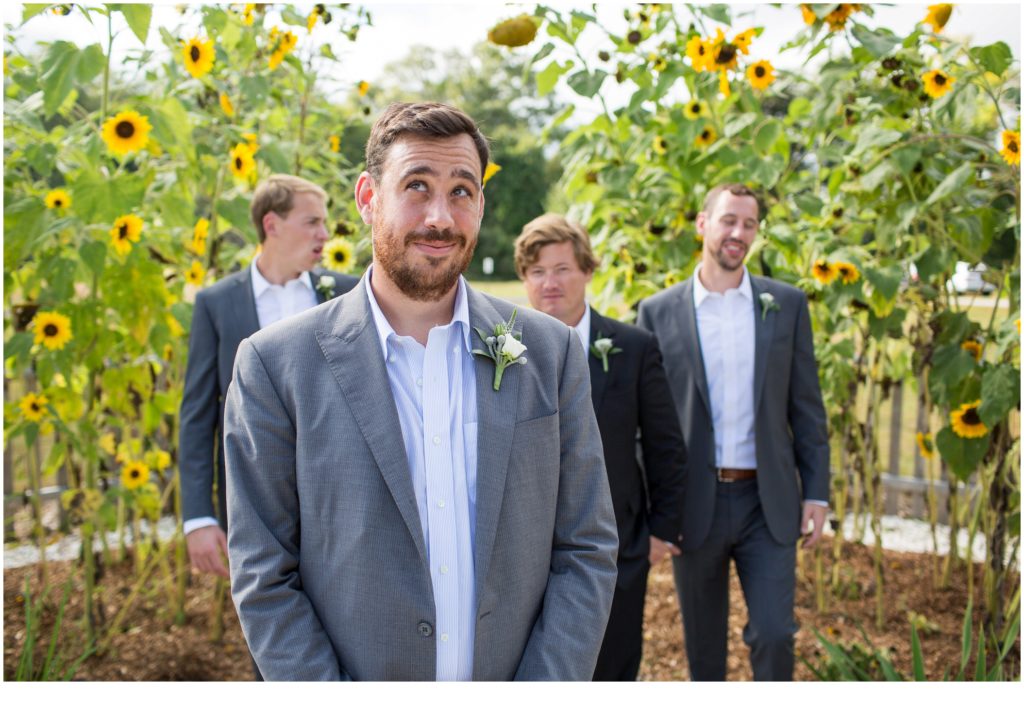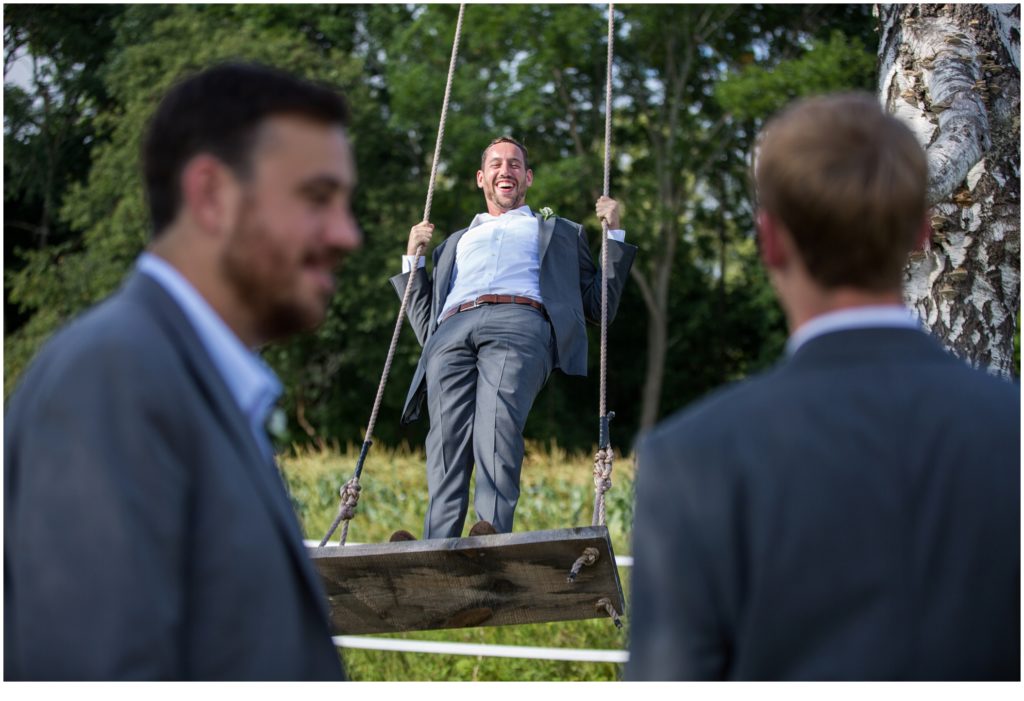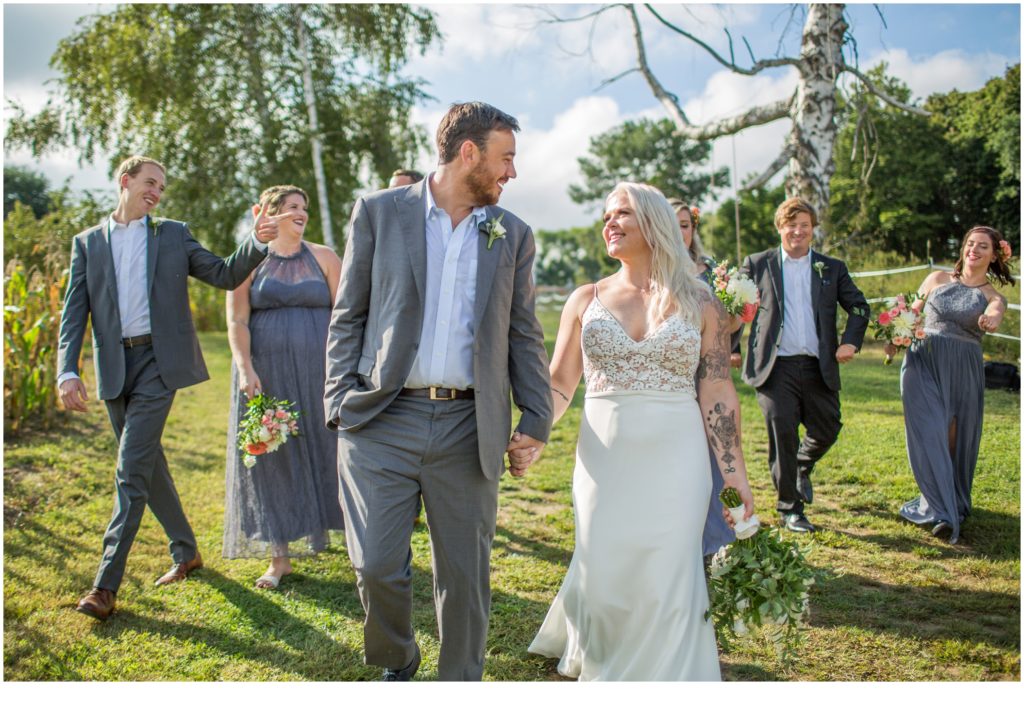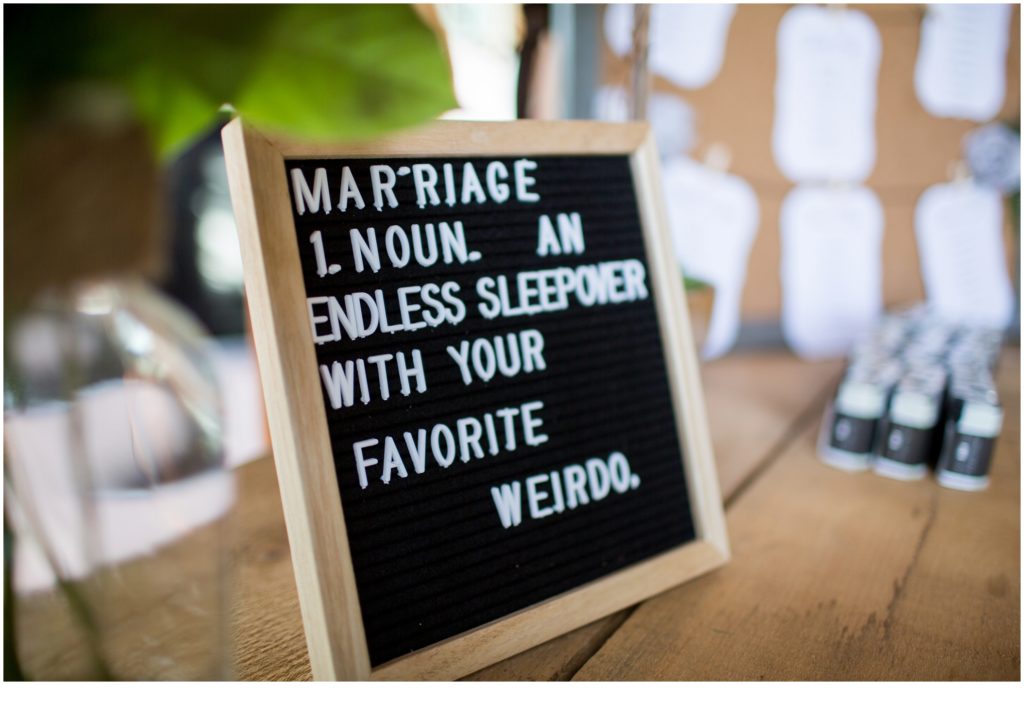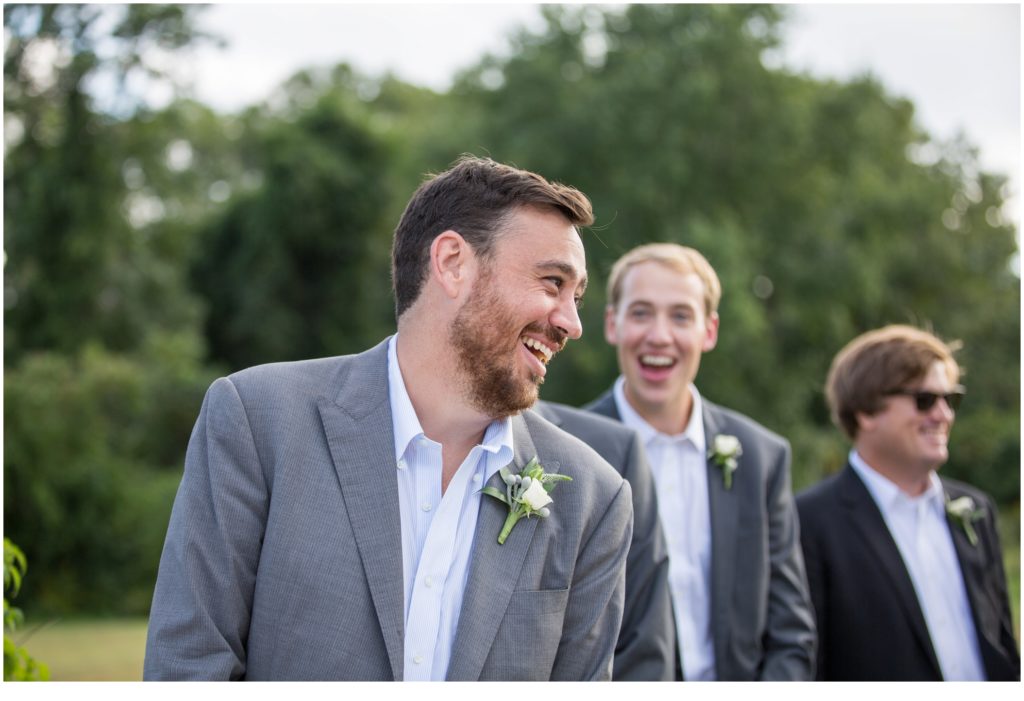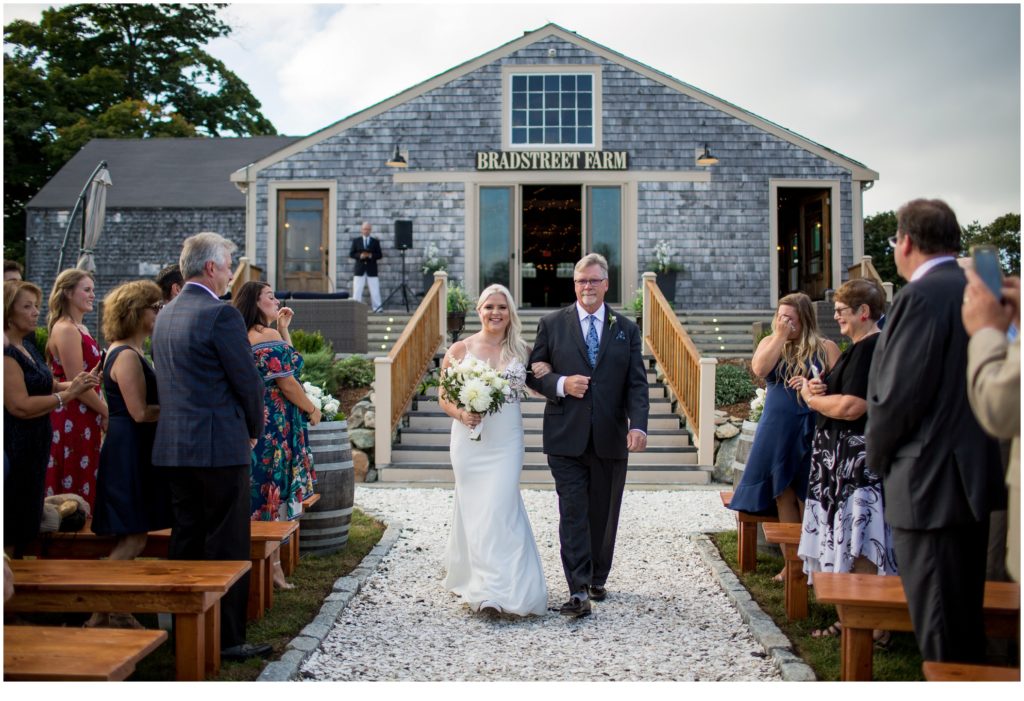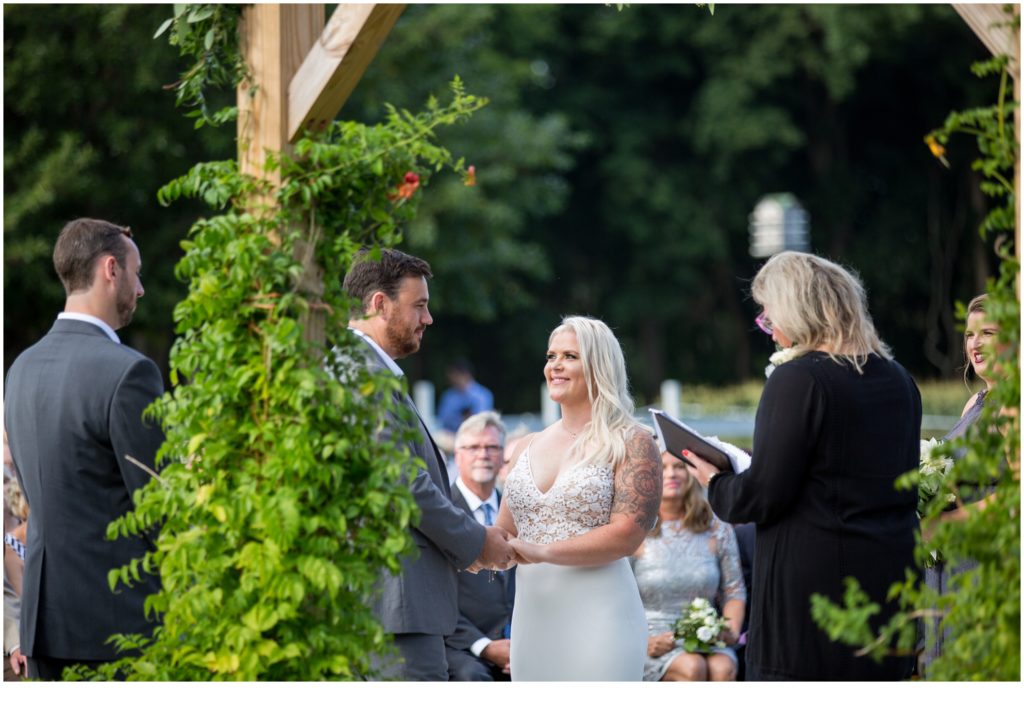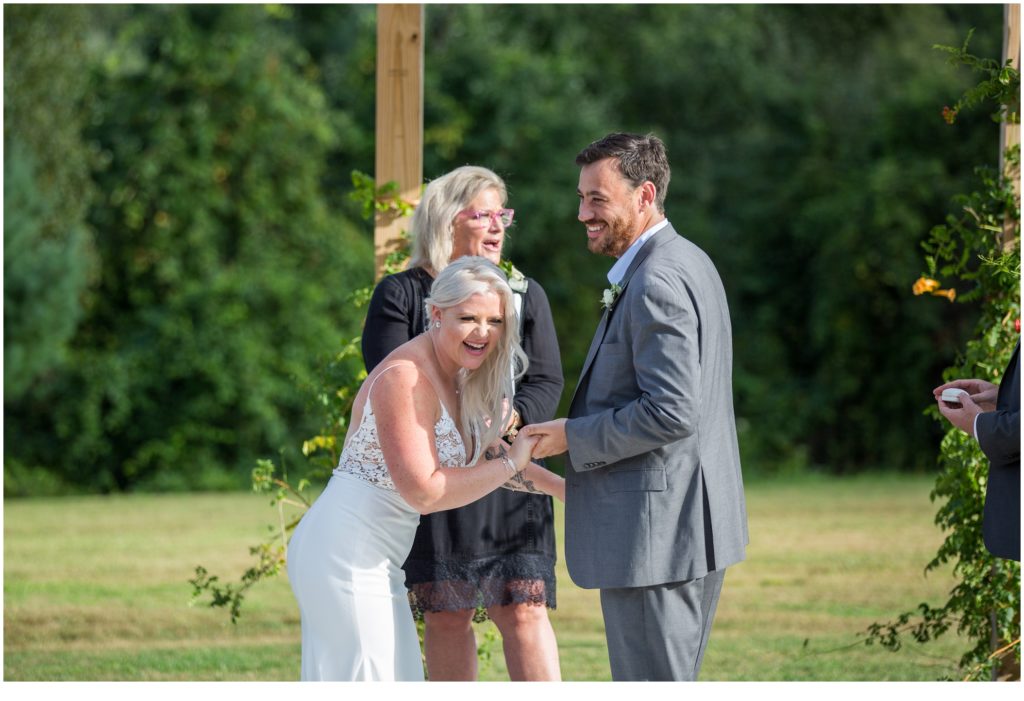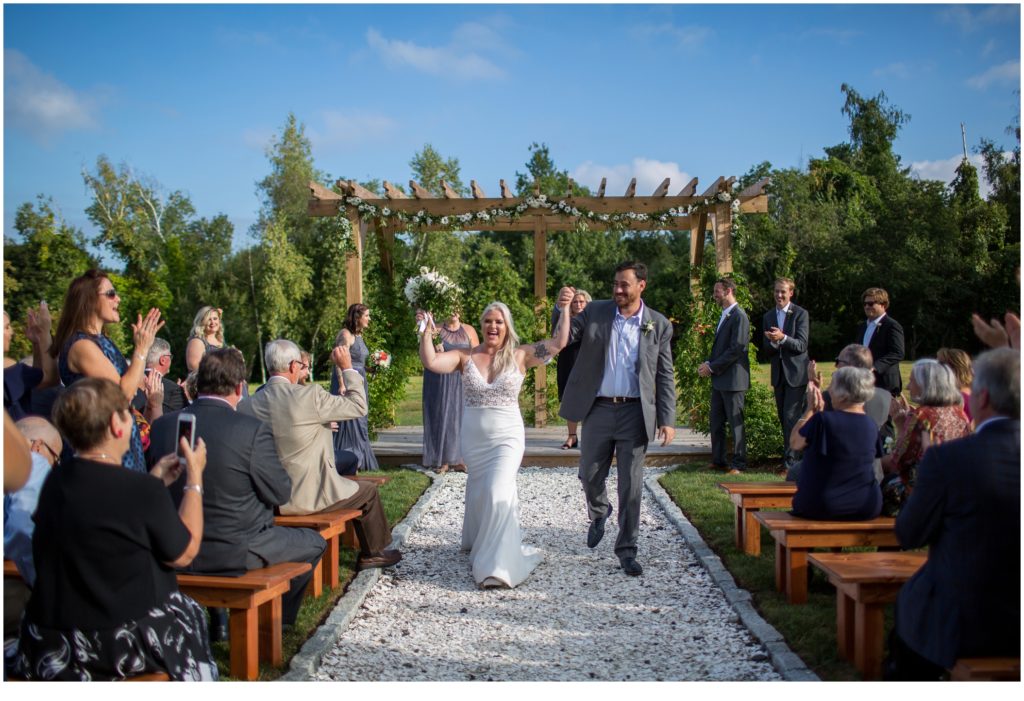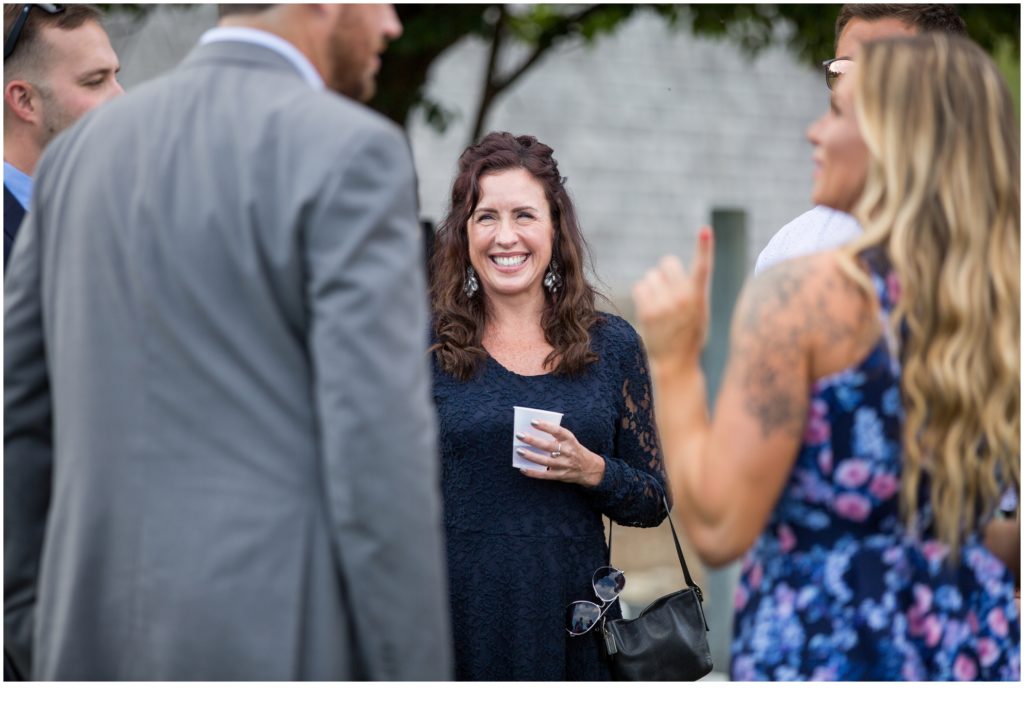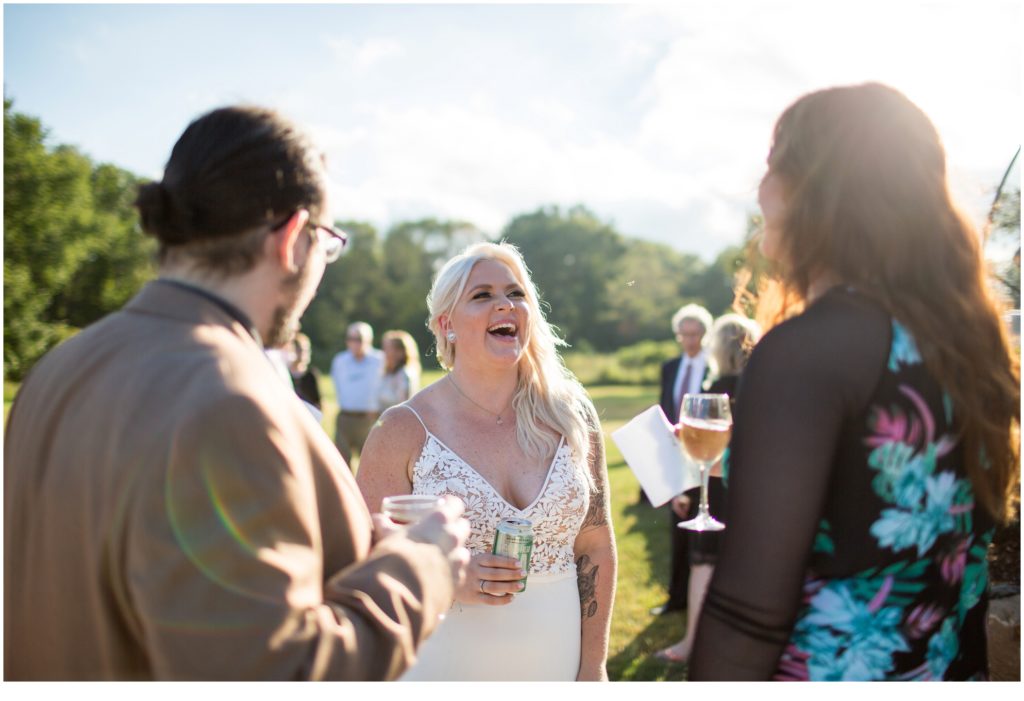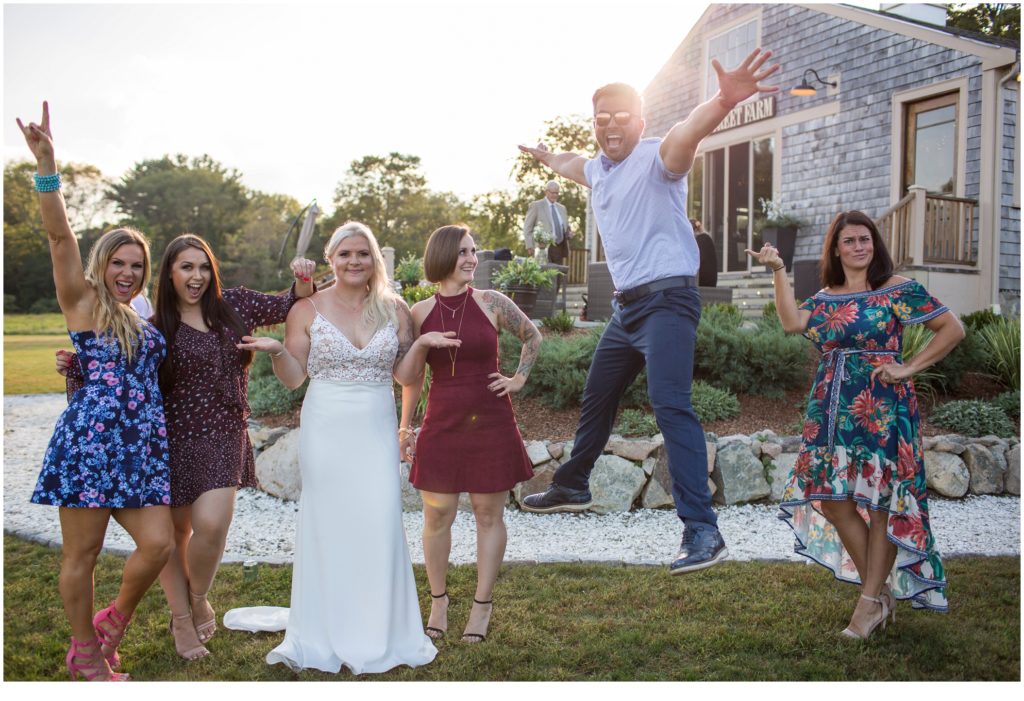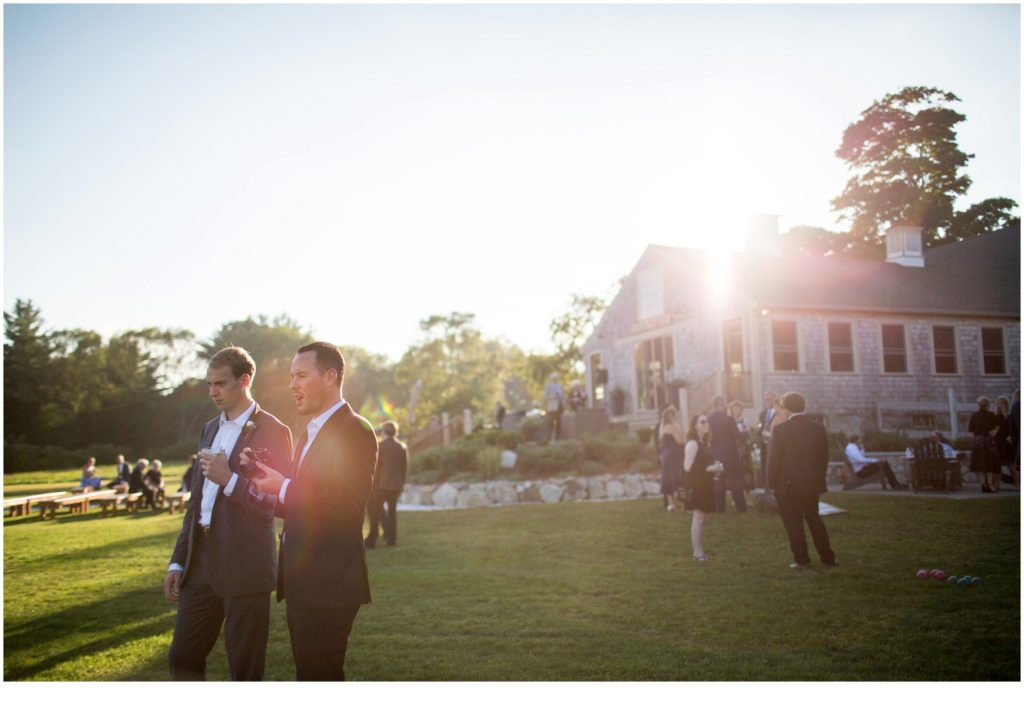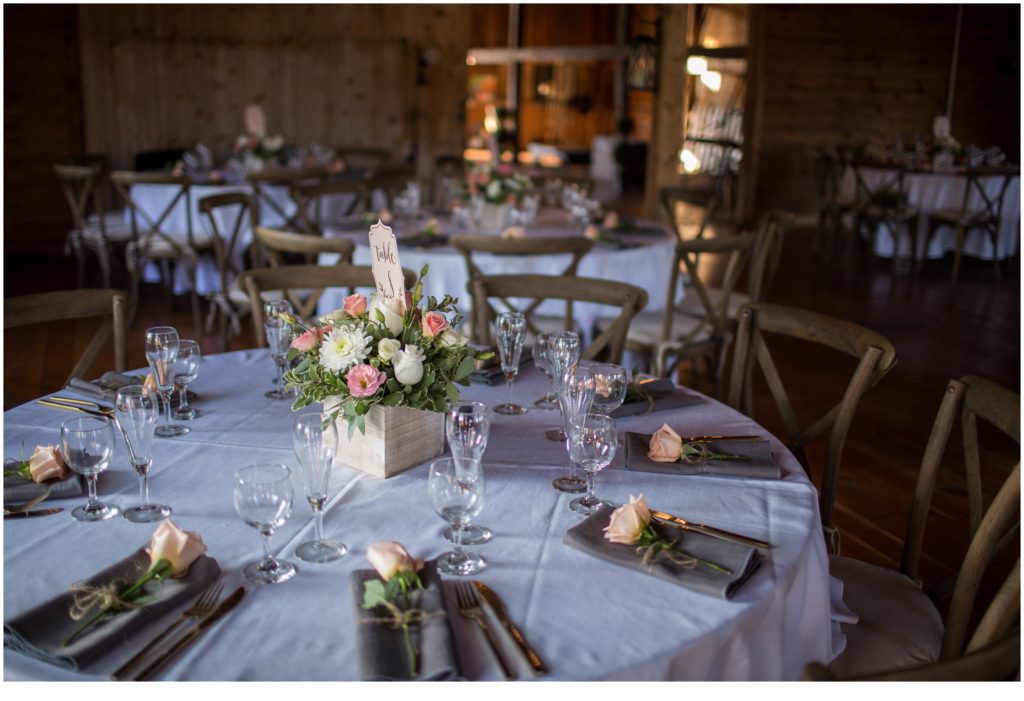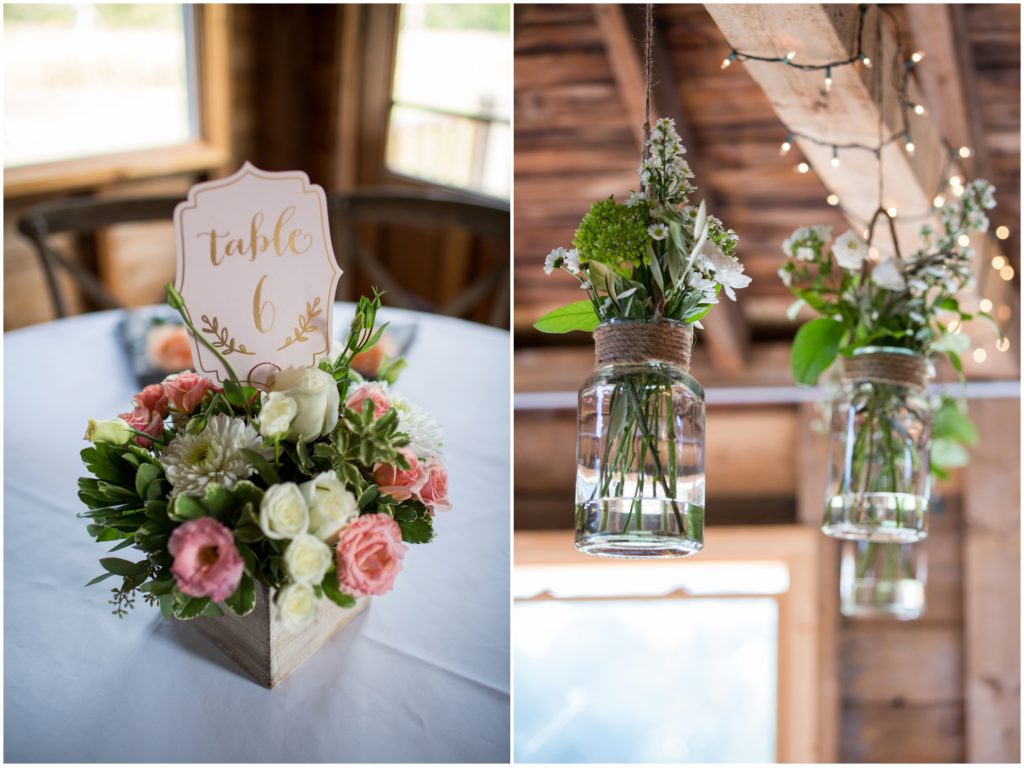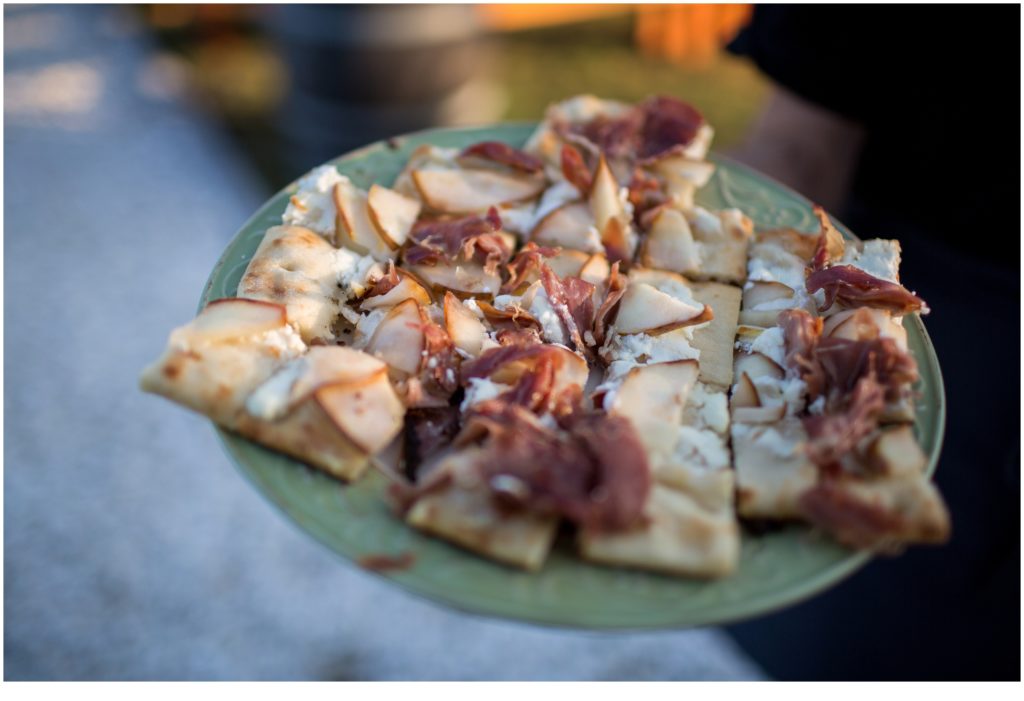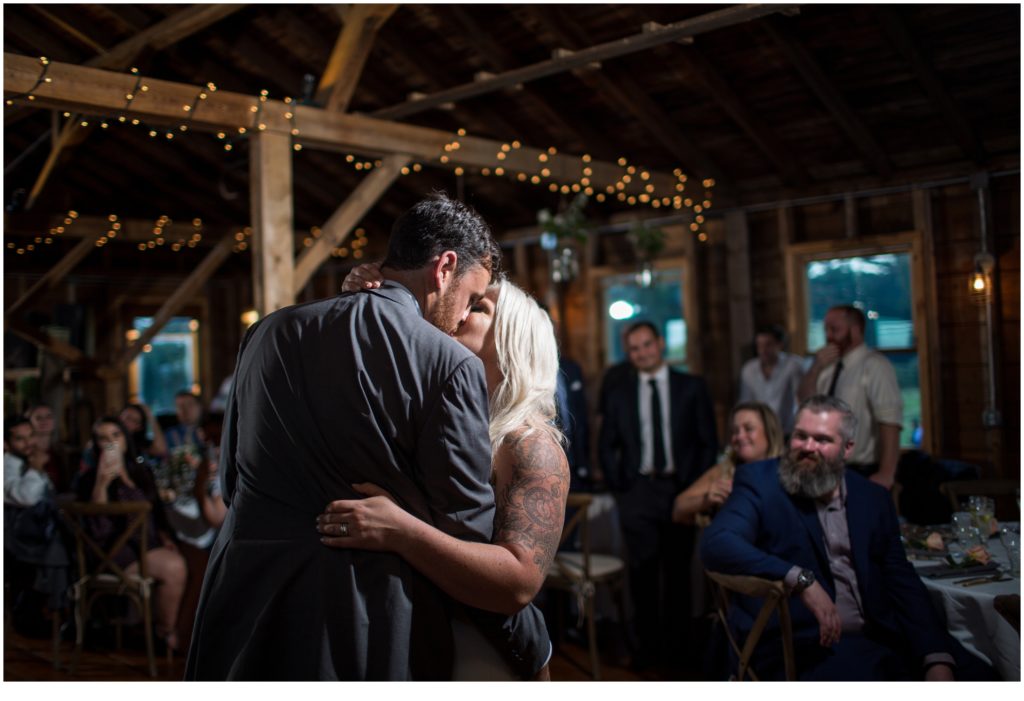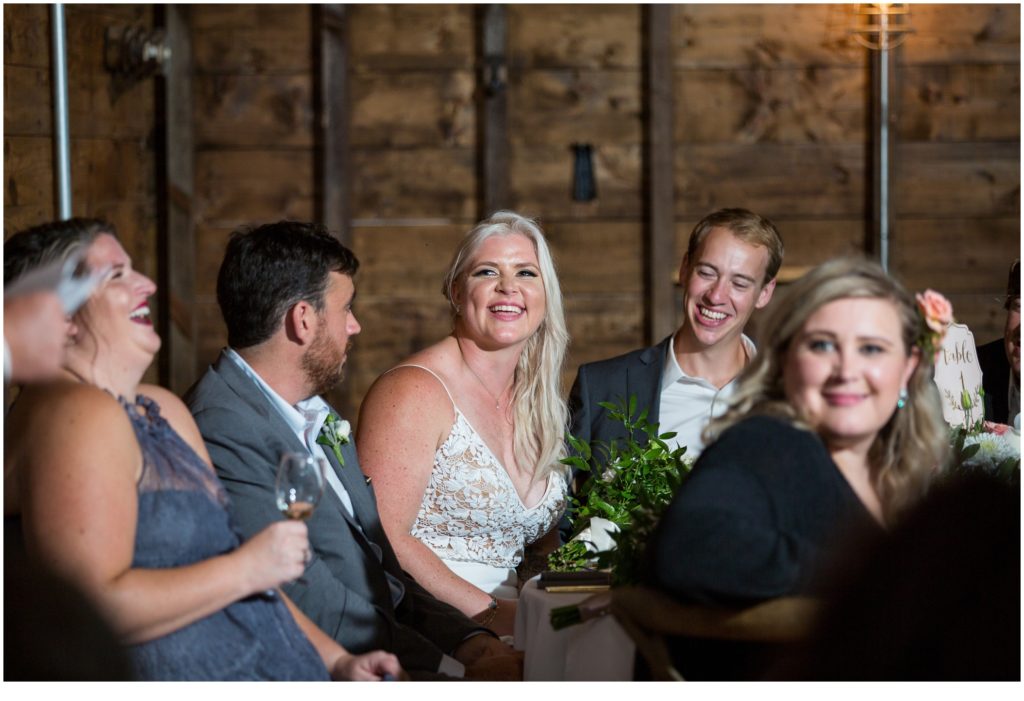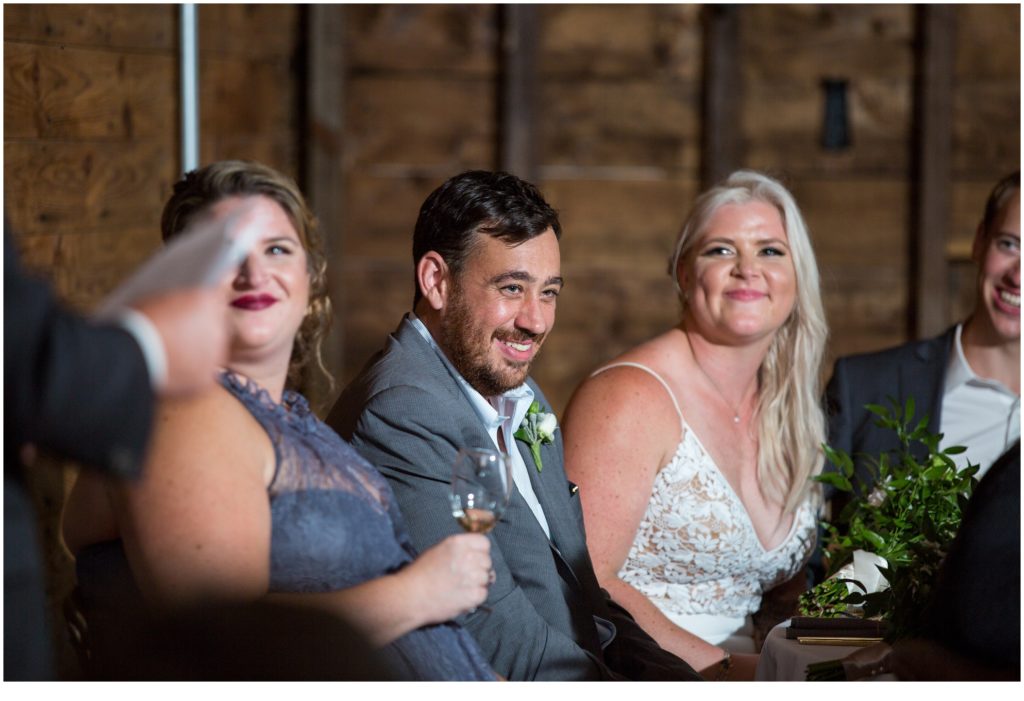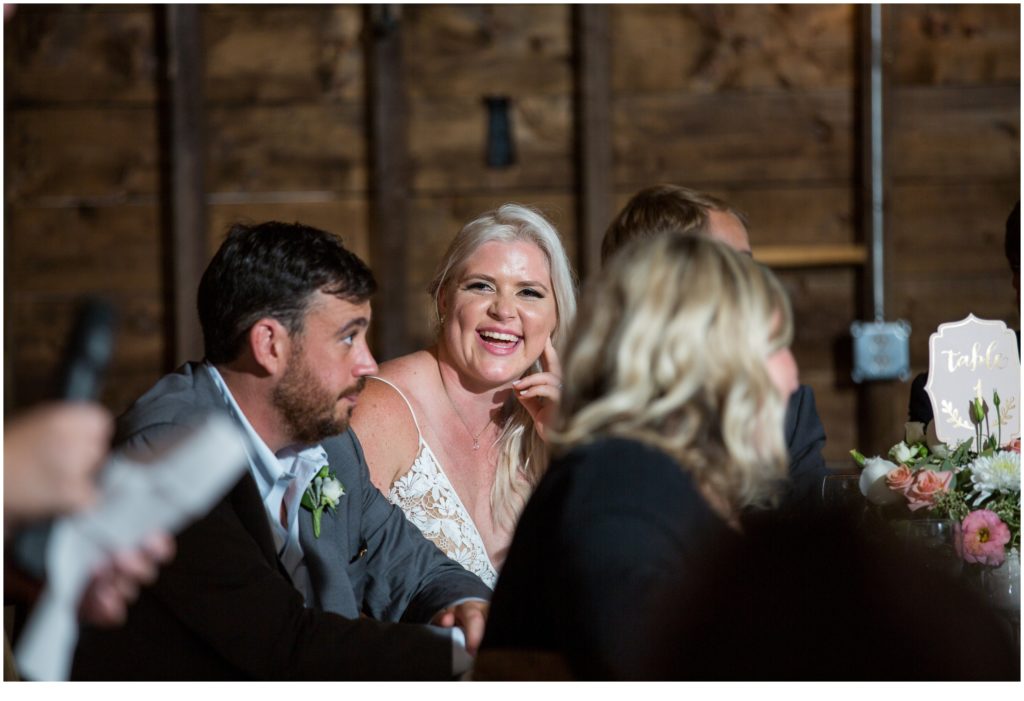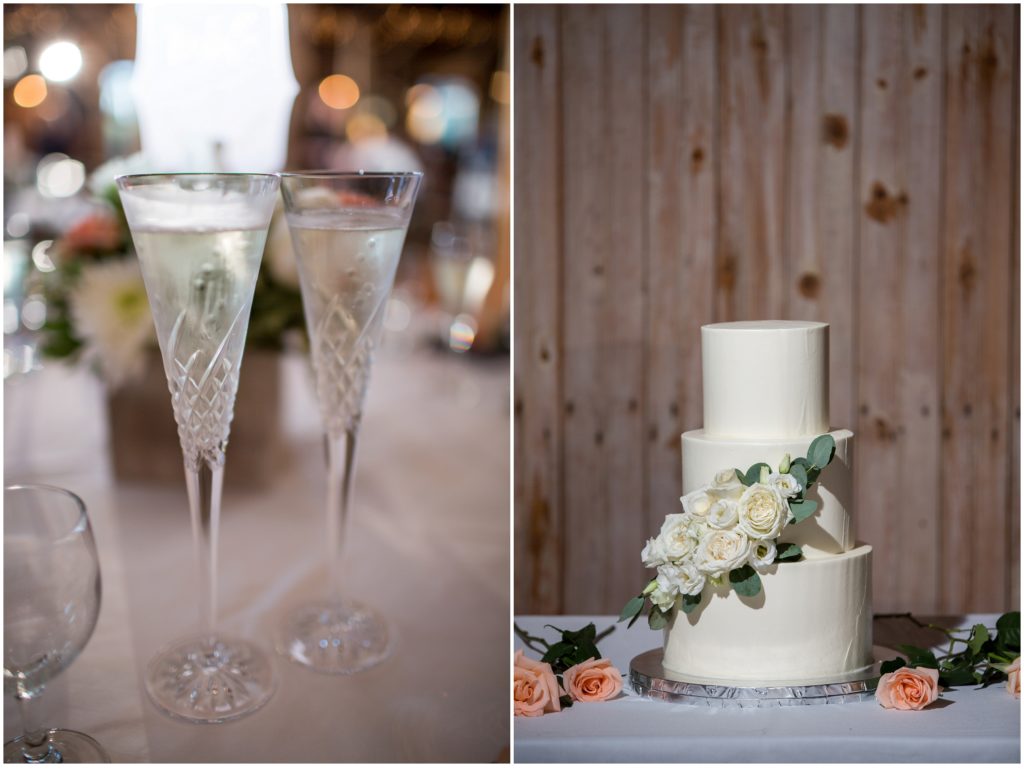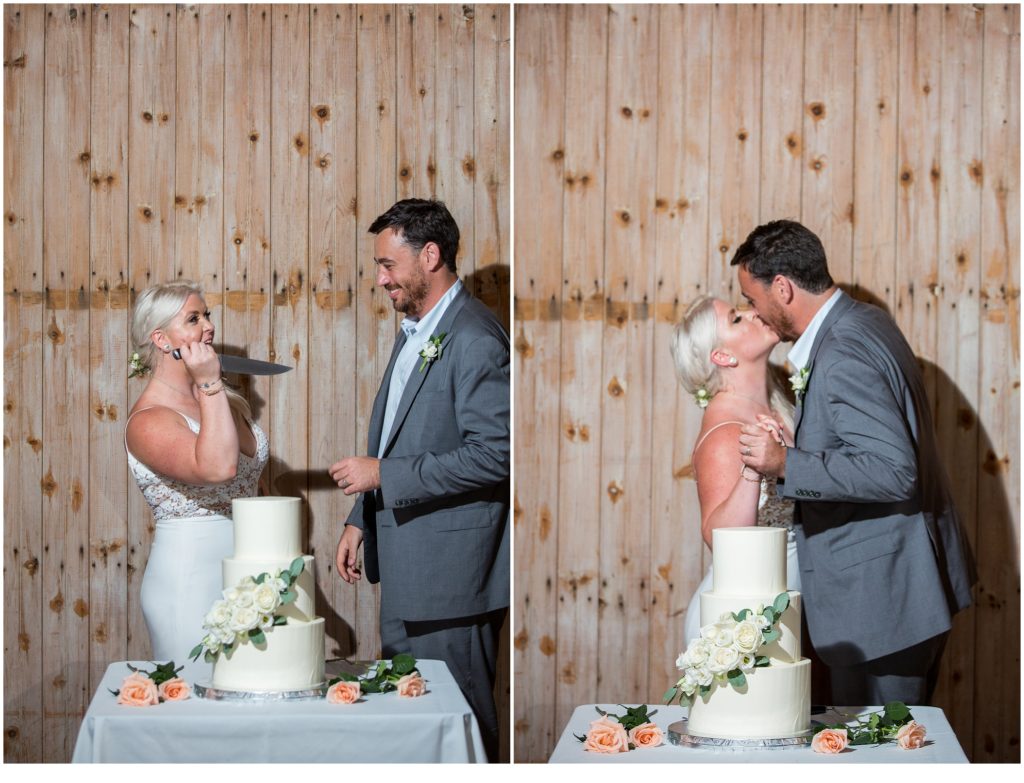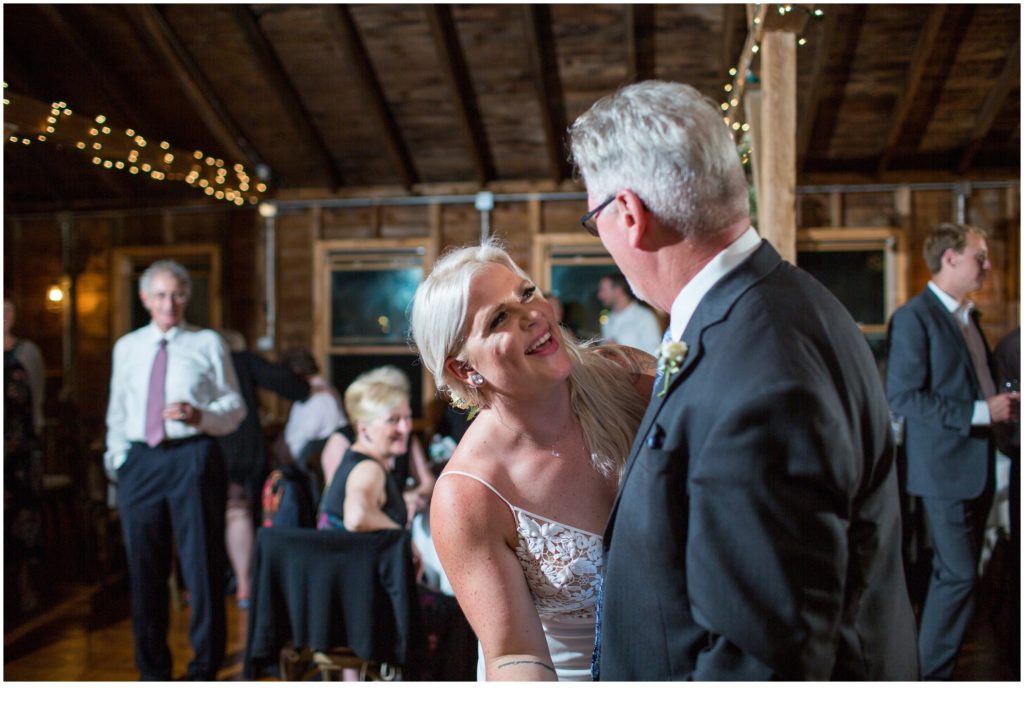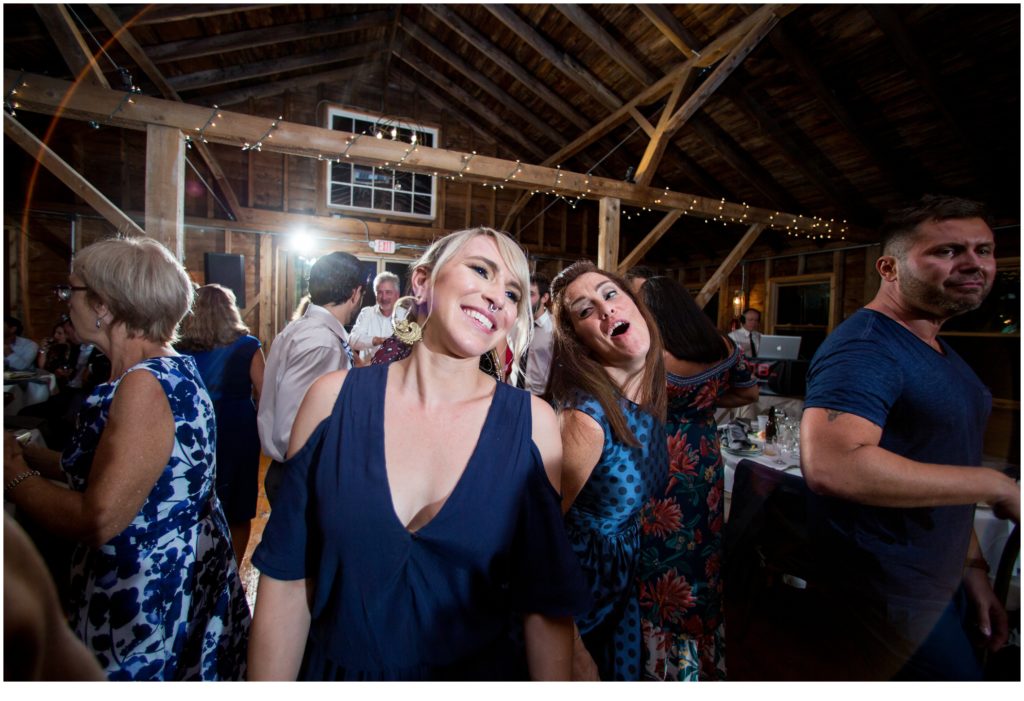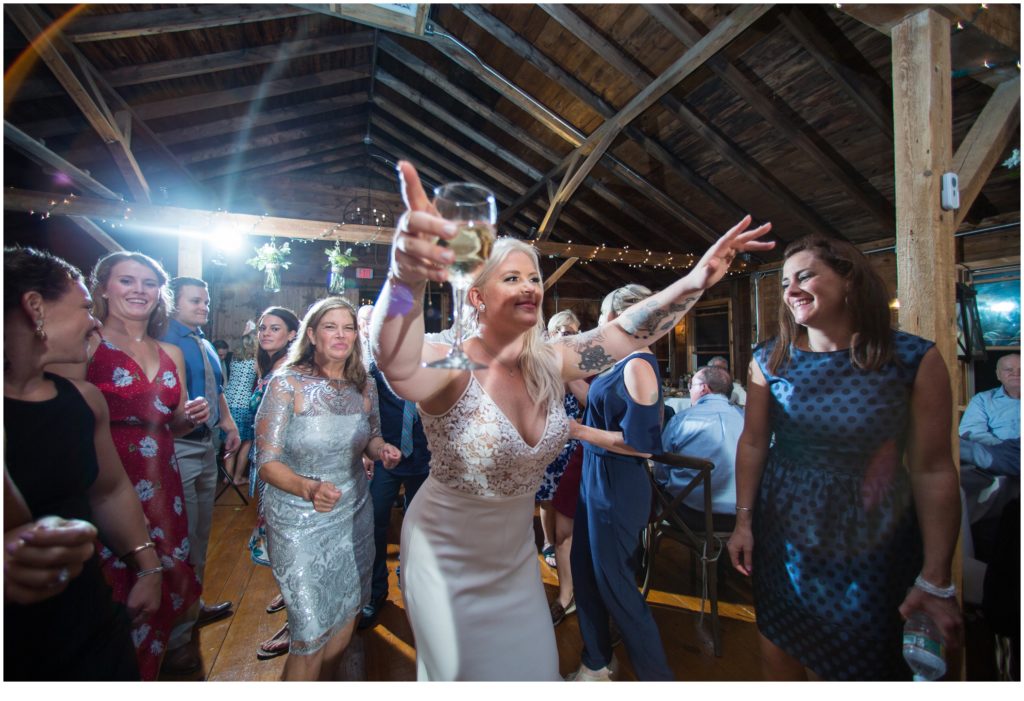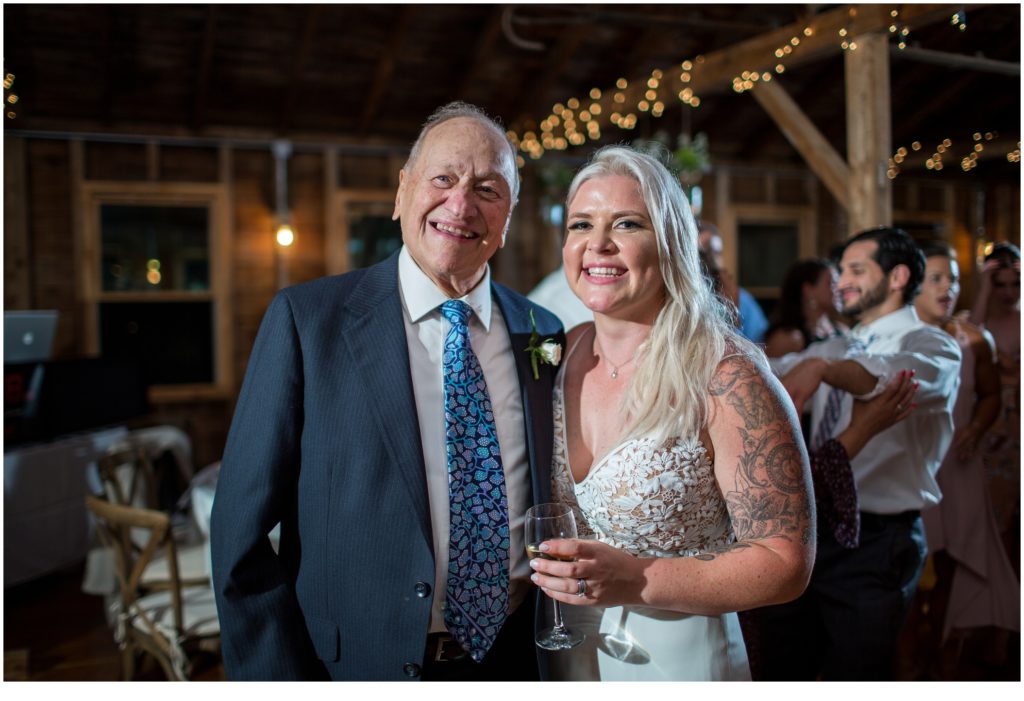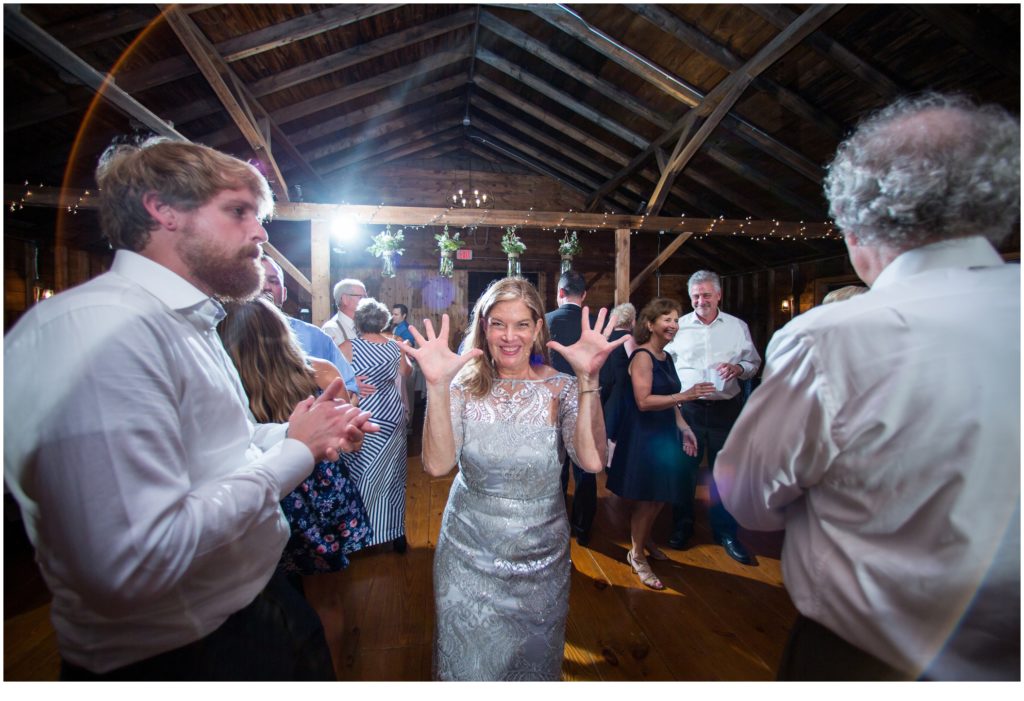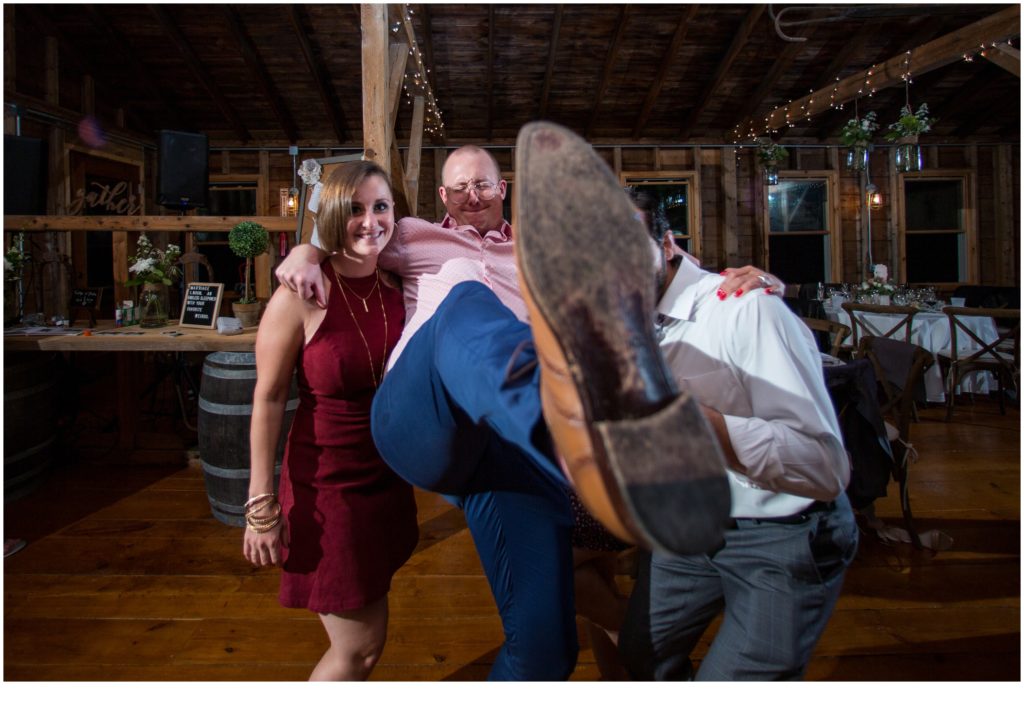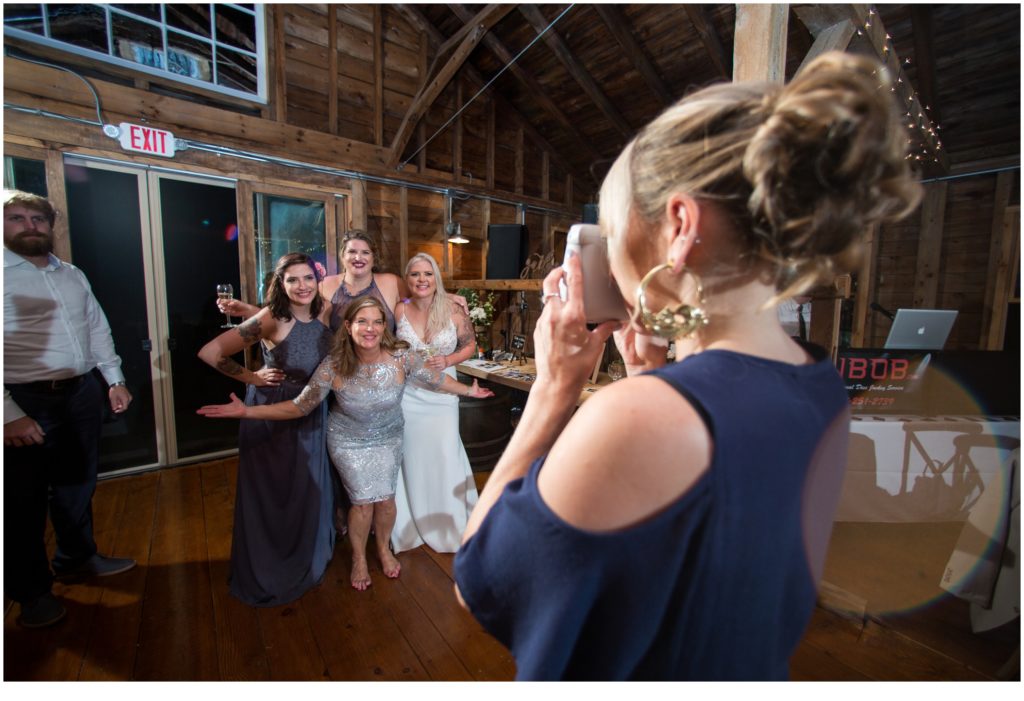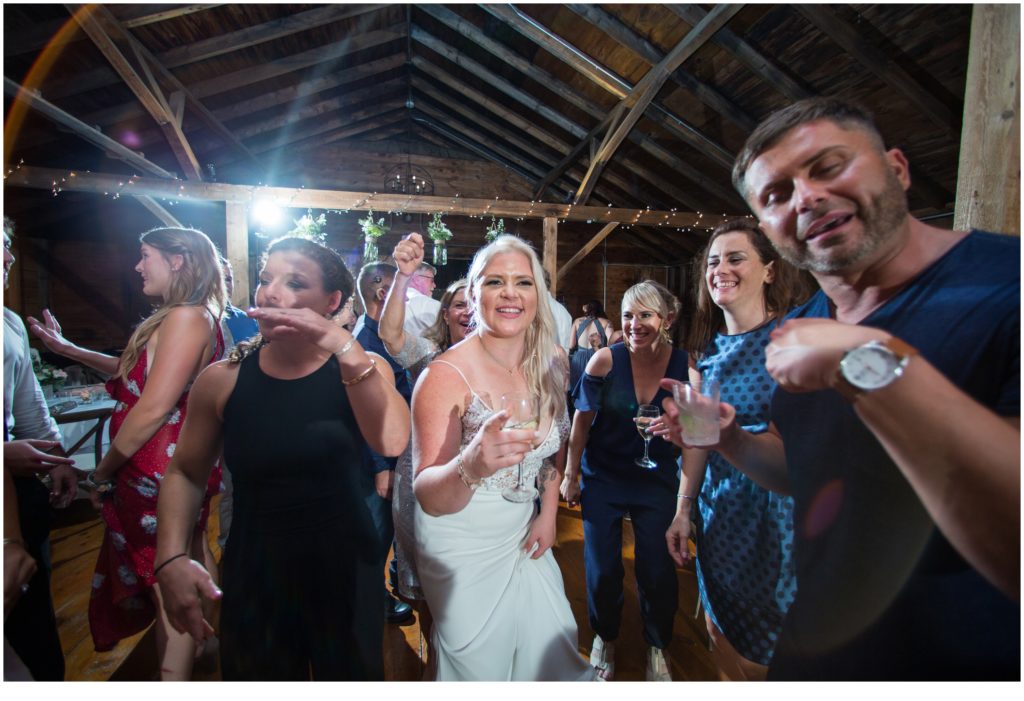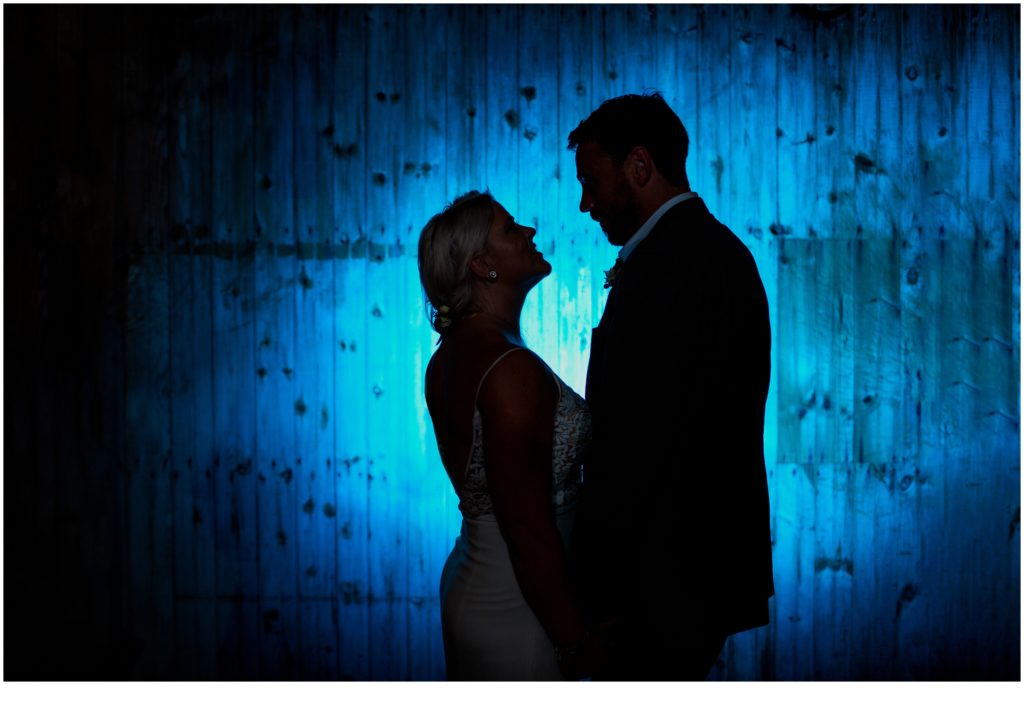 Venue: The Barn at Bradstreet Farm Rowley, Massachusetts
Dj: DJ Bob, Maine
Coordinator: Tiffany with Bradstreet Farm
Catering: Woodland Catering, Amesbury, Massachusetts
Dress: Cristina's Bridal, Andover, Massachusetts 
Bridesmaids' Dresses: David's Bridal, Danvers, Massachusetts
Cake: Love and Flour Bakery, Salem, New Hampshire 
Flowers: Beach Plum Flower Shop, Newburyport, Massachusetts
Tent: Exeter tent and events, Newmarket, New Hampshire
Bartending services: Andover Wine and Liquor, Andover, Massachusetts