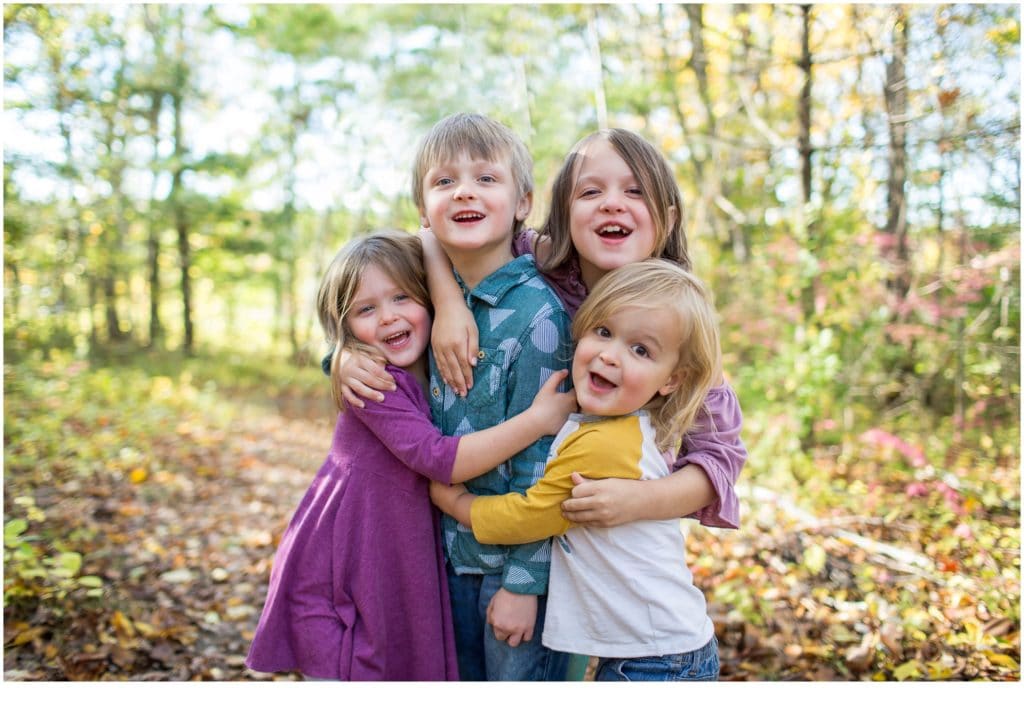 The Harwath Family clearly has way too much fun. It's such a blast to be their family photographer! I love these fun Viles Arboretum Family Portraits. Full of funny faces and happy kids.
We walked the trails of Viles Arboretum in Augusta, Maine which was the perfect place for the kids to run and have some fun. The little one did get a little tired towards the end and dad put him on his shoulders.
The kids really stole the show and were very comfortable in front of the camera. The family has a YouTube Channel called Chickadee Market that features the day-to-day of the family farm. Lindsey and Luke manage it but also feature the kids (Foxley, Wilha, Ransom, and Naomi) from time to time. You will definitely want to check them out.
Getting individual shots of the kids is a great way to capture where they were at that moment in life. Mom and dad also need to get have some of them together. This family has a lot of personality, that is for sure!!!