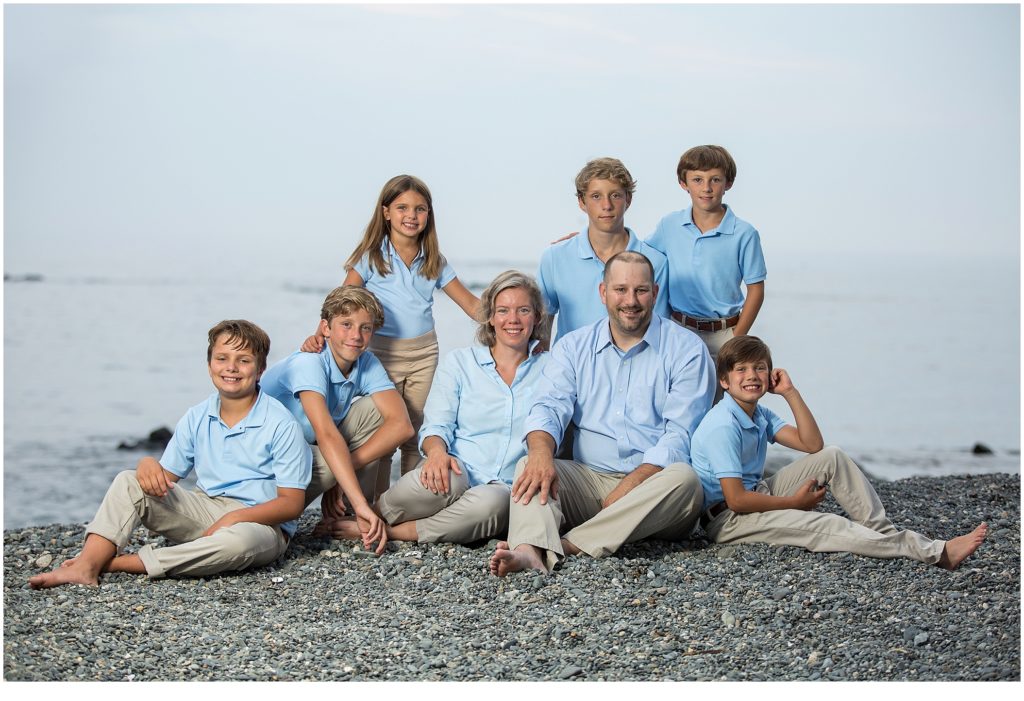 It is always such a pleasure working with wedding clients to photograph their amazing family! This family was no exception! Gooch Beach was the perfect scene for this loving family because they live nearby and their kids adore playing on this beach.
You may remember Jason and Britt's wedding last year at Funky Bow Brewery. I love that they asked me to venture out to Gooch Beach in Kennebunk for the quintessential Coastal Maine backdrop. The rocky coast and ocean views paired with the color palette of soft blues and tan of their matching outfits was the perfect combination.
If you couldn't guess, the two oldest boys are twins and love to throw a "dab" anywhere they could. There was a little dancing just for fun, and some attempts at "flossing," the dance fad that all the kids are doing. The little girl is definitely the princess in the family and even gets her own bathroom in the house. Isn't she cute!
We had so much fun even though the weather was overcast. Bringing lights with me is one way to combat that, adding a little punch to an otherwise flat looking scene. That's the best thing about being mobile is that I can go anywhere your family wants to create some amazing images!