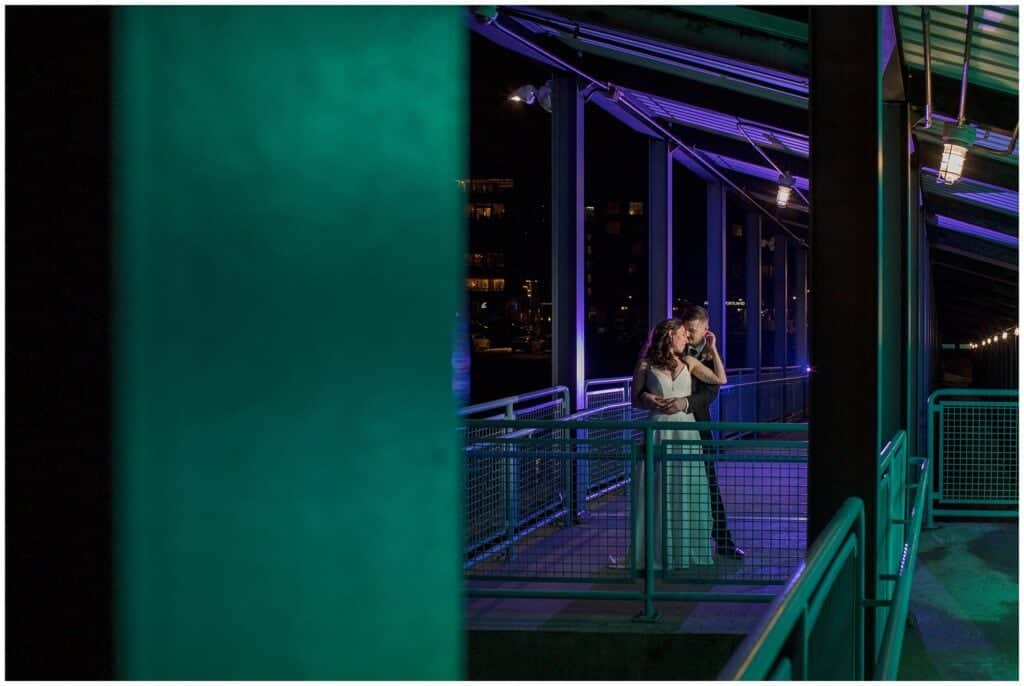 I am so excited to share Abby and Jesse's gorgeous wedding held at one of my all-time favorite venues, Ocean Gateway in the Old Port of Portland, Maine. Abby and Jesse are such a devoted couple, and it was evident from the moment they saw each other during their first look. After getting ready in separate locations, they met up with one another for a first look and to read their vows. As they read their vows to each other, their love to one another was undeniable, and I felt so honored to capture those precious moments.
Pre-Wedding Photos at Kettle Cove
Before the ceremony, the bride, groom, and I headed to Kettle Cove, which is located in Cape Elizabeth, Maine, just a few miles south of Portland. Kettle Cove is a beautiful beach that offers stunning views of the ocean and a rugged coastline that is perfect for photos. Abby and Jesse were such troopers, braving the cold weather to get some amazing shots on the rocks and in the snow. Abby wore a cape for some photos, and I loved it – thus began my absolute adoration for any bride who wears a cape.
Before taking photos at Kettle Cove, we created some fun shots with the wedding party on Wharf Street in the Old Port. Wharf Street is a charming cobblestone street located in the heart of the Old Port. The brick buildings and old-fashioned streetlights make for a picturesque backdrop, and the energy of the street is infectious. It was so much fun to capture the wedding party's excitement and anticipation before the ceremony.
The Ceremony
The ceremony was held at Ocean Gateway and it was absolutely breathtaking. The venue offers panoramic views of Casco Bay, making it a perfect Maine wedding location. The space itself is impressive, with high ceilings and large windows that flood the room with natural light. The simple yet elegant decor provided the perfect canvas for Abby and Jesse's wedding, along with gorgeous floral arrangements. Abby and Jesse exchanged vows in front of their closest friends and family, and I could feel the love in the room. The Ocean Gateway is such a great venue, and I am so glad Abby and Jesse chose it for their special day.
Dancing the Night Away
The reception was held in the same space as the ceremony, and it was so much fun! One thing that really stood out to me was the energy in the room. The band, Time Pilots, played all night long, and the dance floor was packed with guests who were having the time of their lives. Bands always make for a great dance floor. It was a joy to capture these moments of pure happiness and love. Abby and Jesse's reception was a beautiful celebration of their love. The venue was stunning, the decor was elegant, and the energy in the room was electric.
Having Some Fun
As the night went on, I got a little creative with Abby and Jesse and took some photos of them on the ramp into Ocean Gateway. I brought flashes out and gelled them with creative and complimentary colors, making the otherwise plain metal beams stand out. I love getting creative with my shots, and Abby and Jesse were such a fun couple to work with. They were up for anything and happy to entertain my crazy photo ideas, which made it even more enjoyable for me as a photographer.
Abby and Jesse's wedding at Ocean Gateway was truly special. From the first look to the last dance, it was evident that this couple's love was genuine and beautiful. I am so grateful to have been a part of such an amazing day and to have captured memories that will last a lifetime. I wish the newlyweds a happy and healthy life!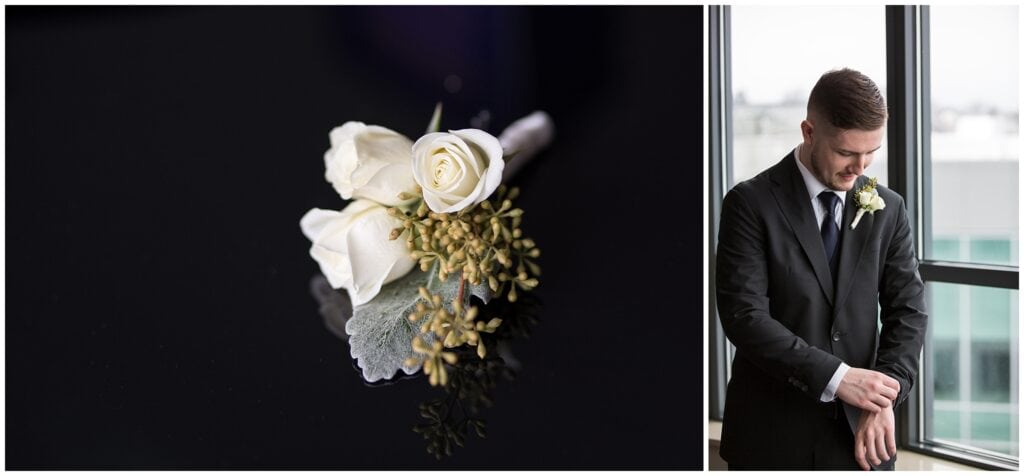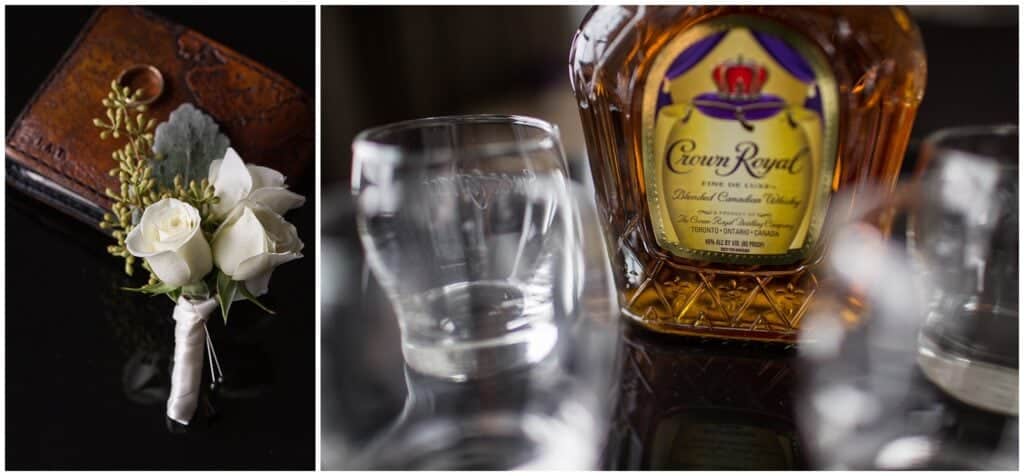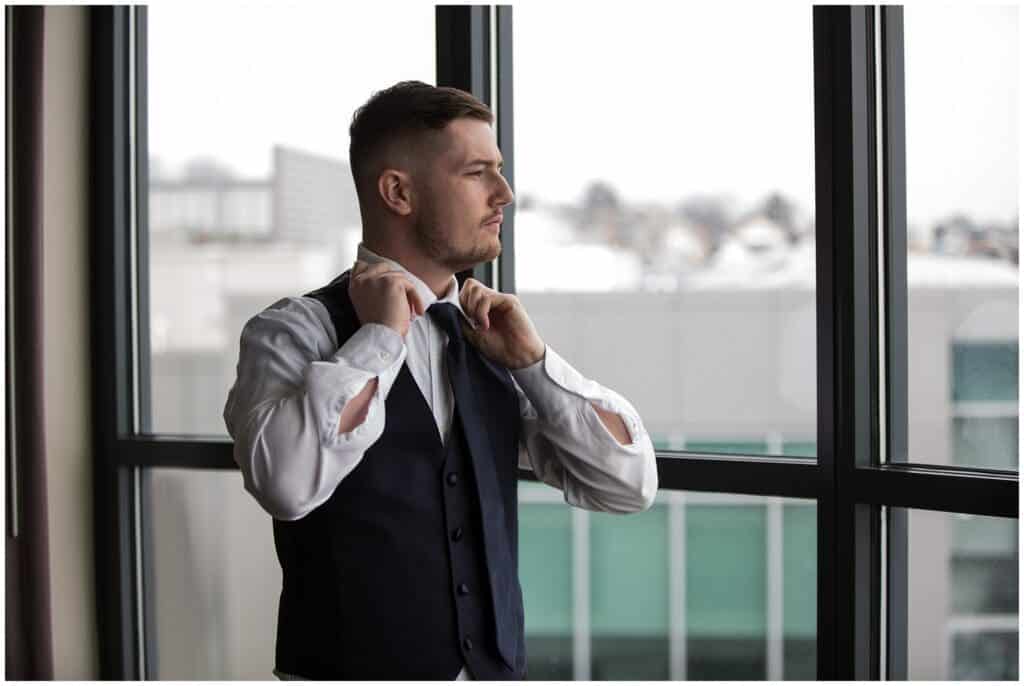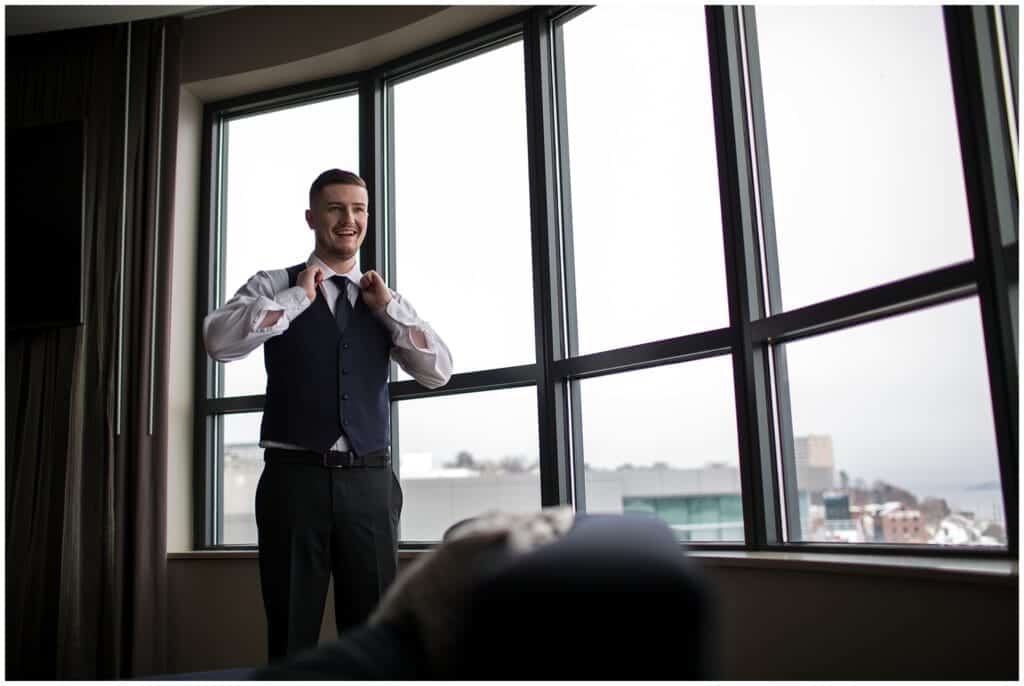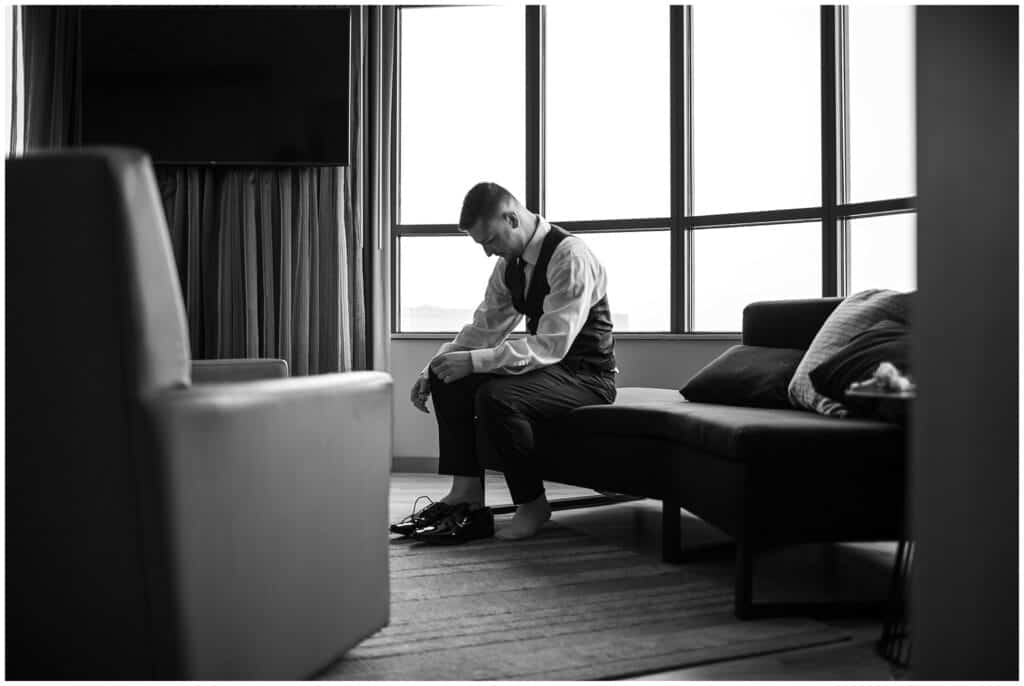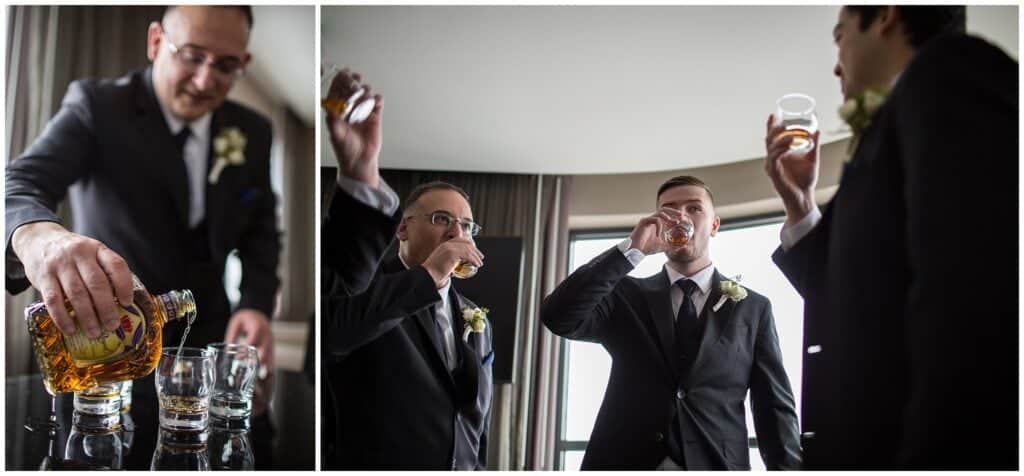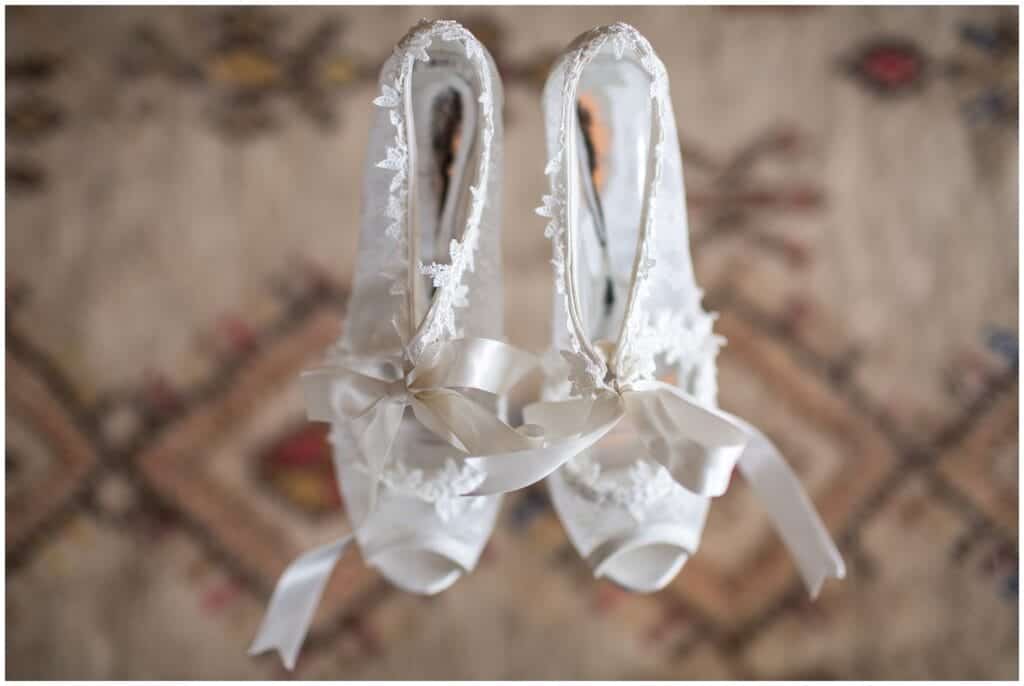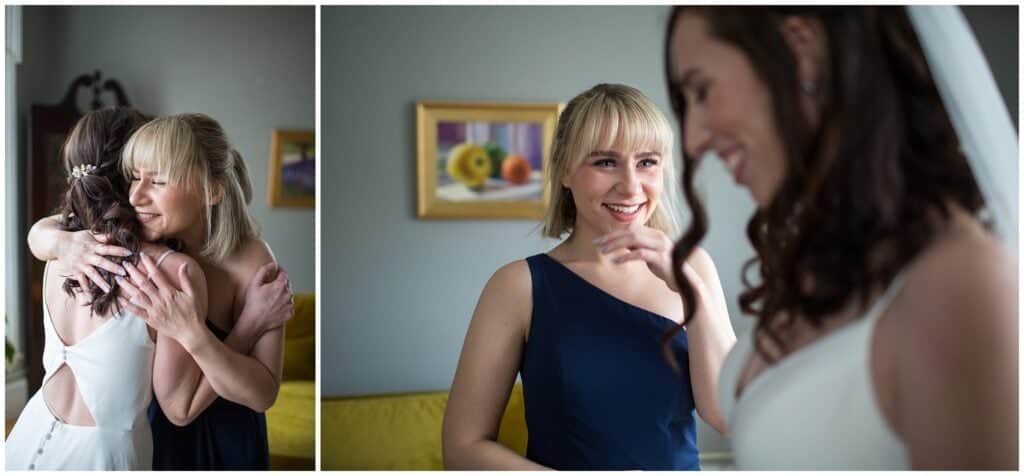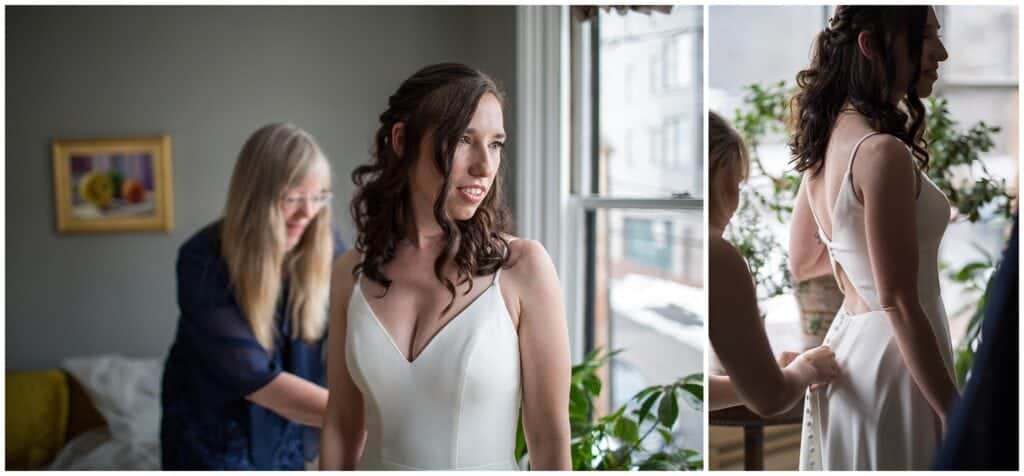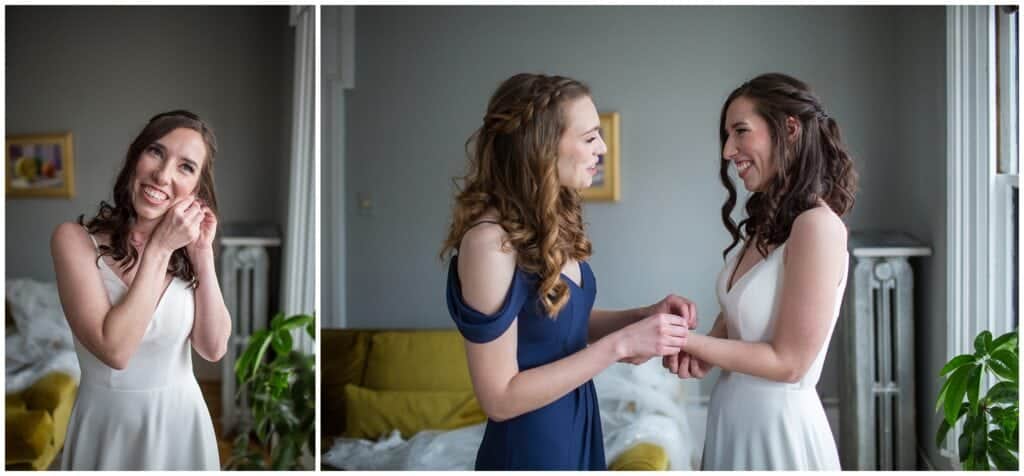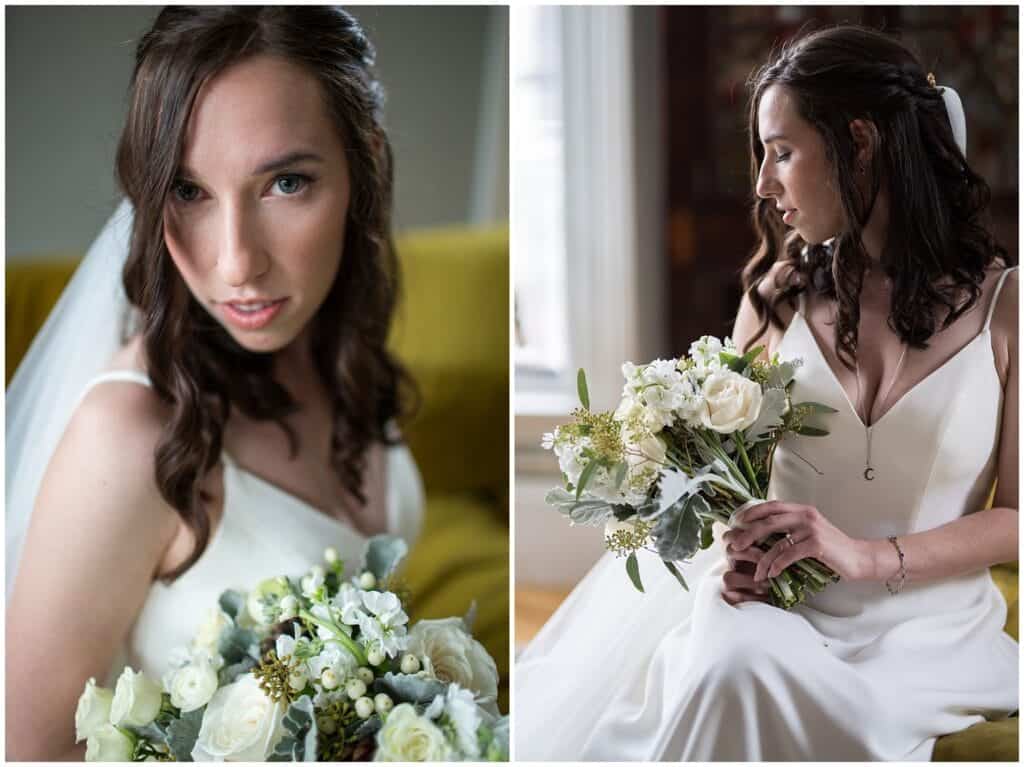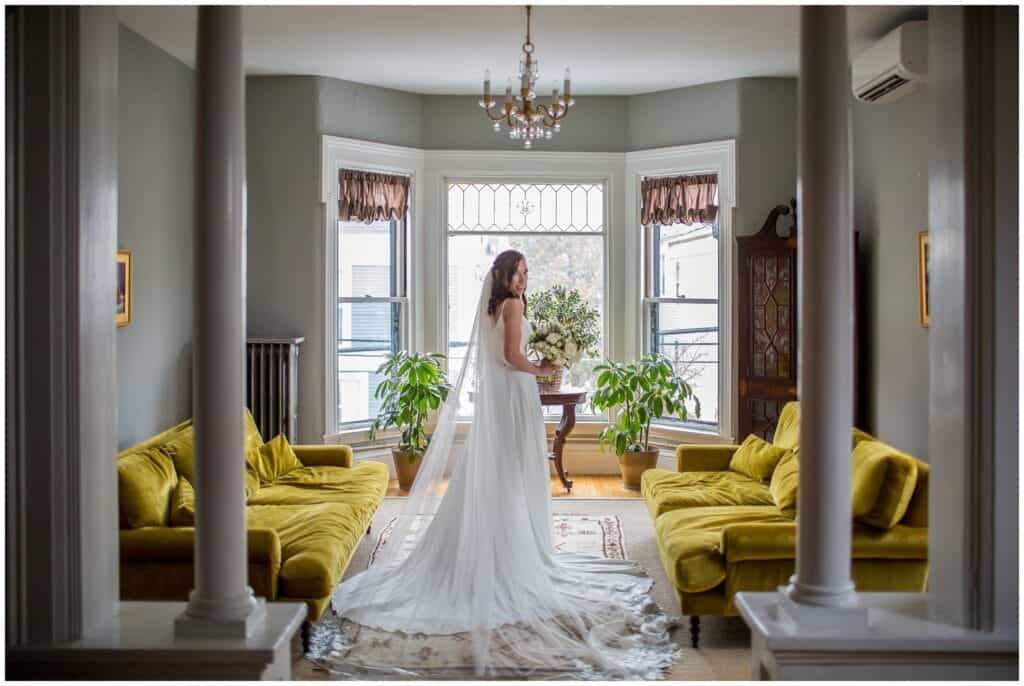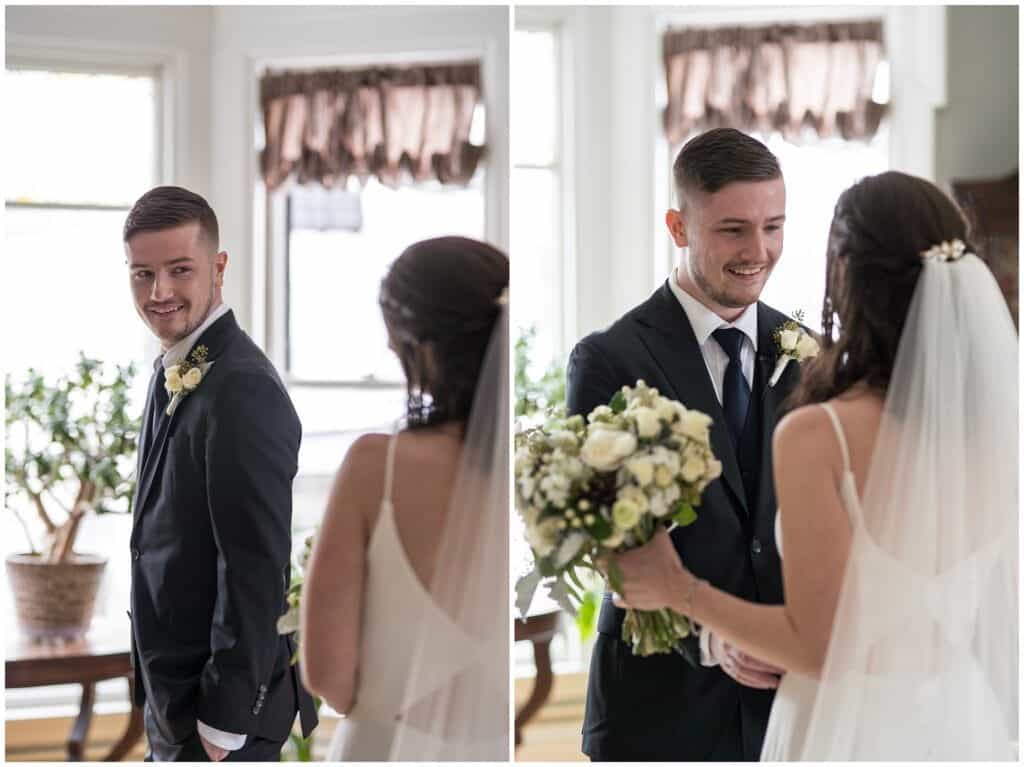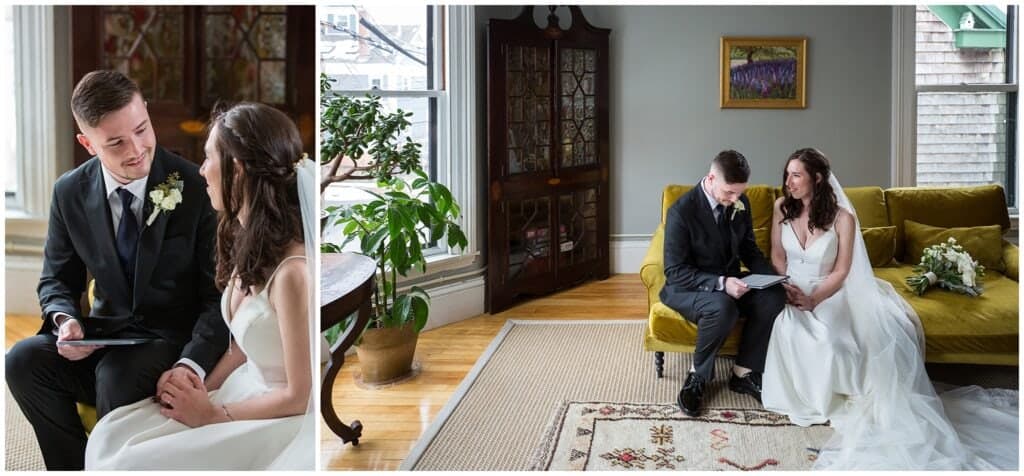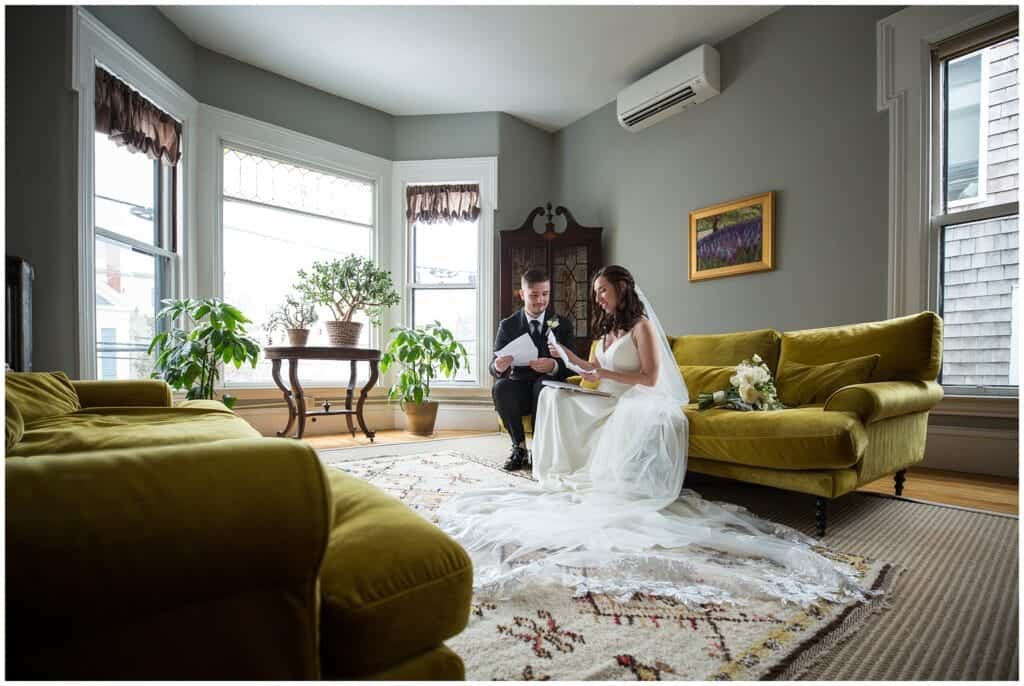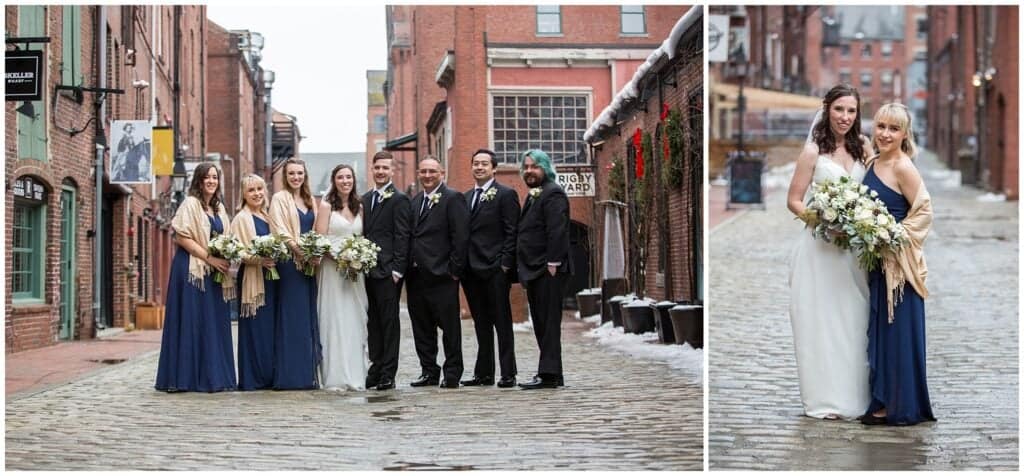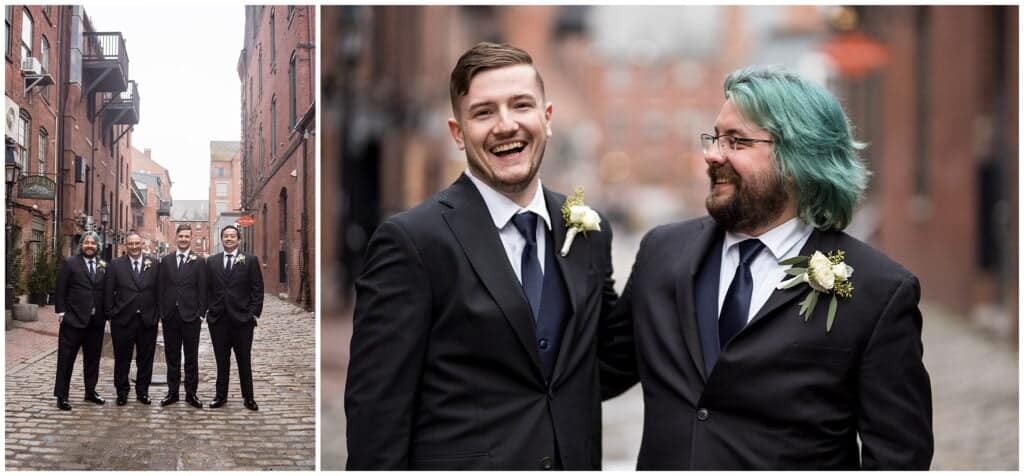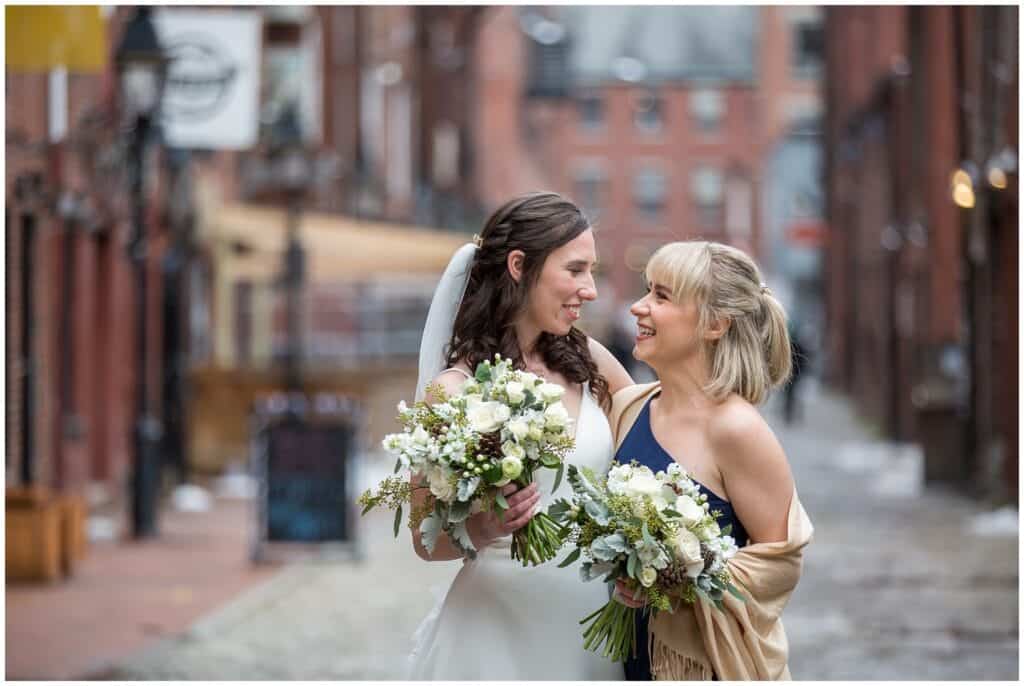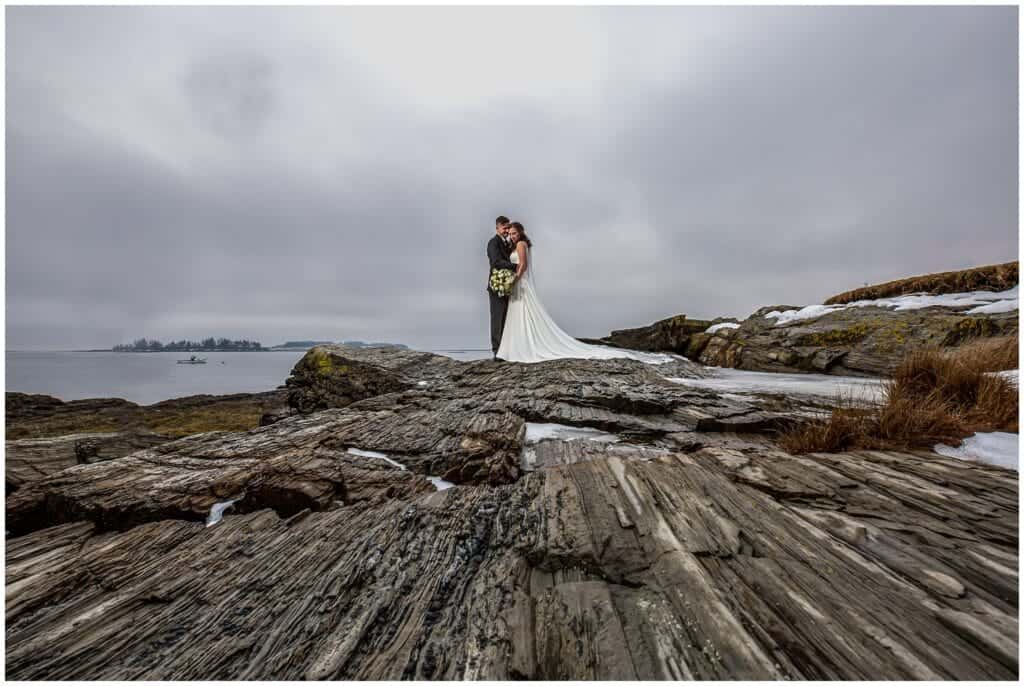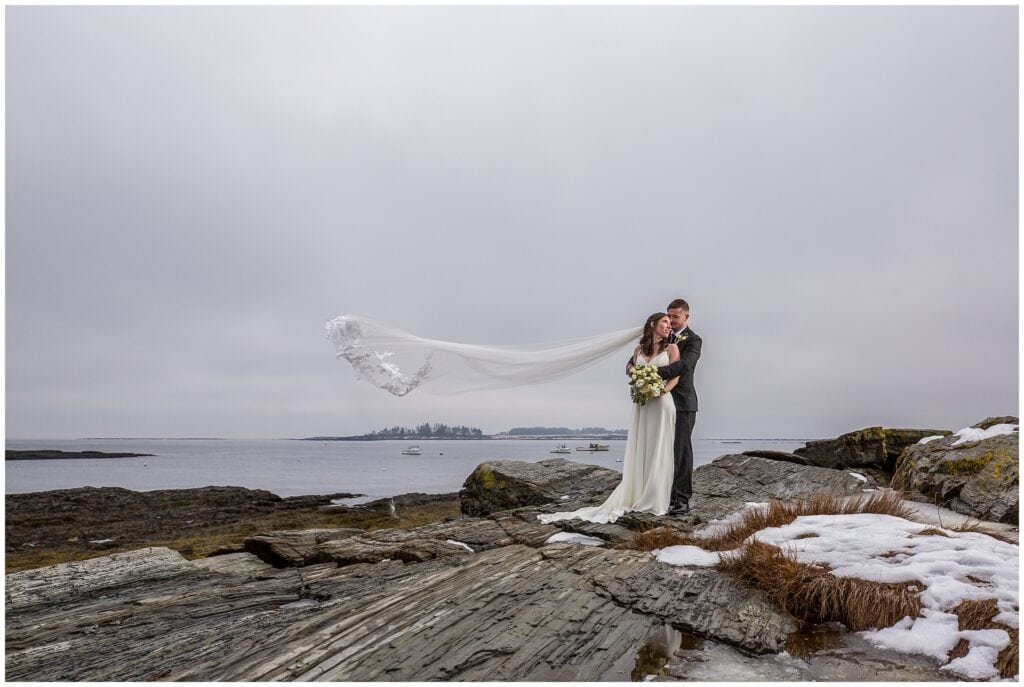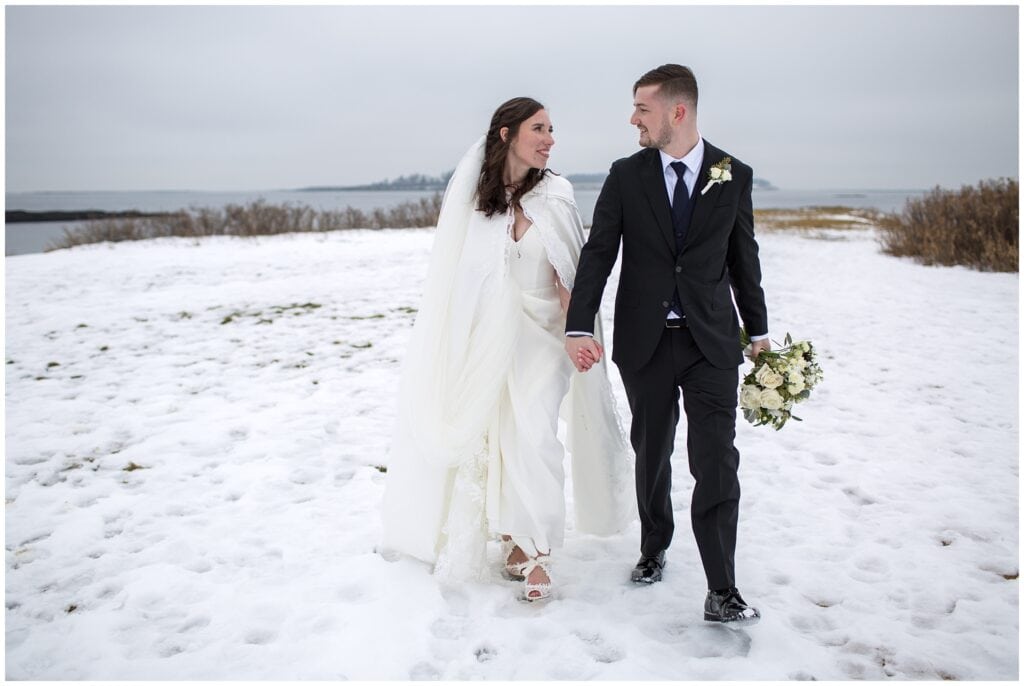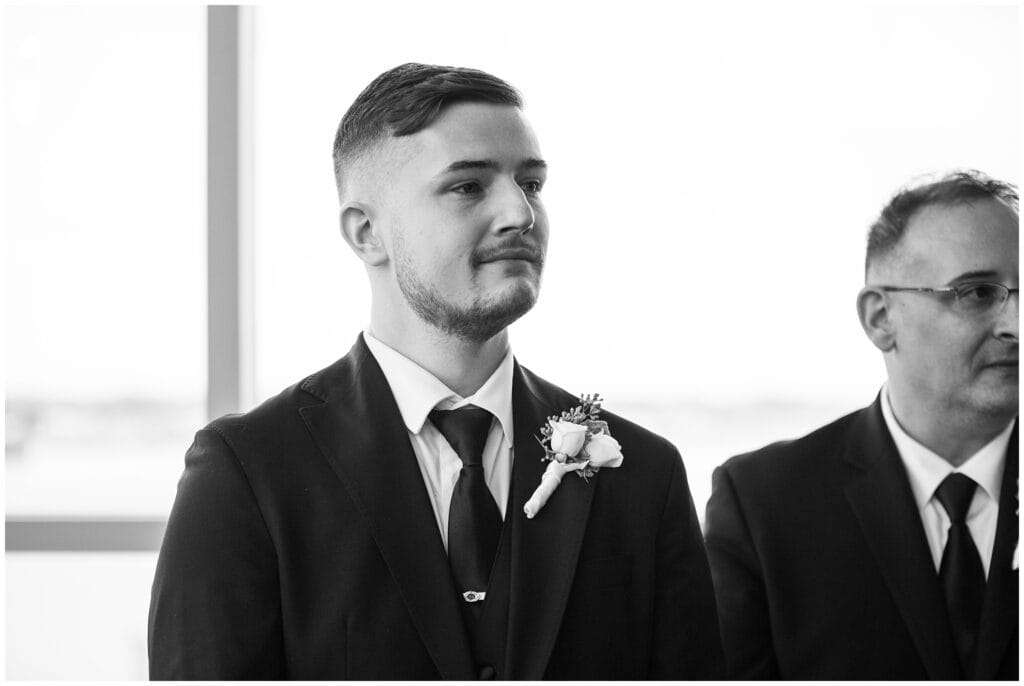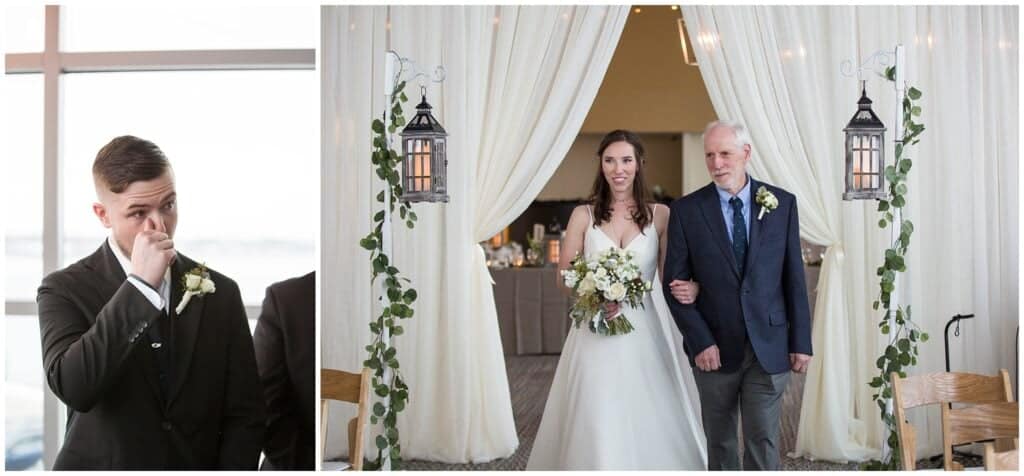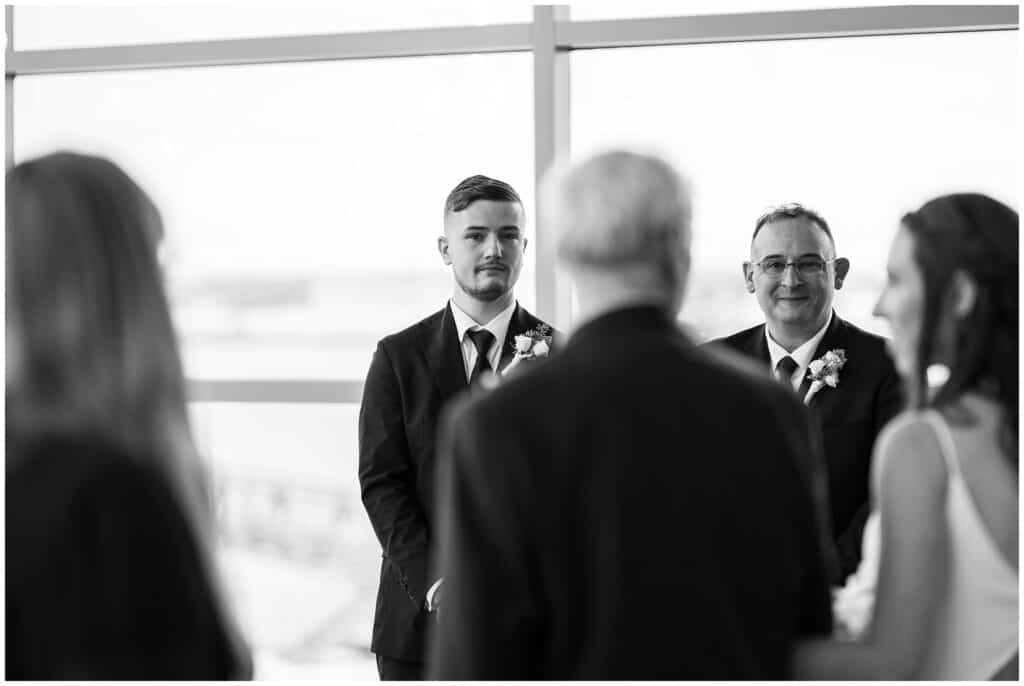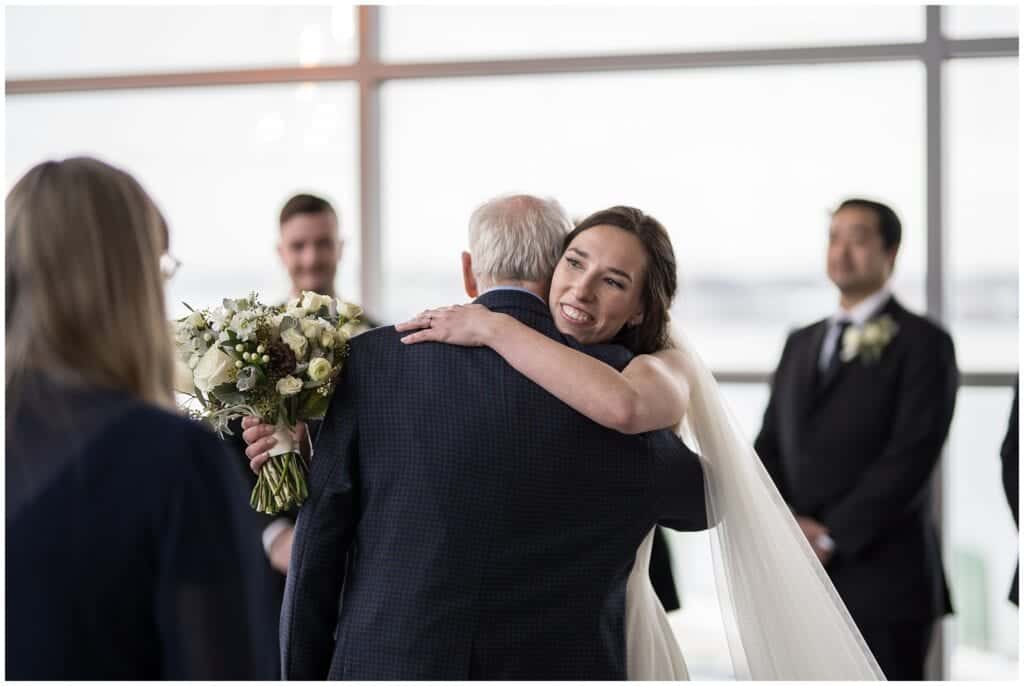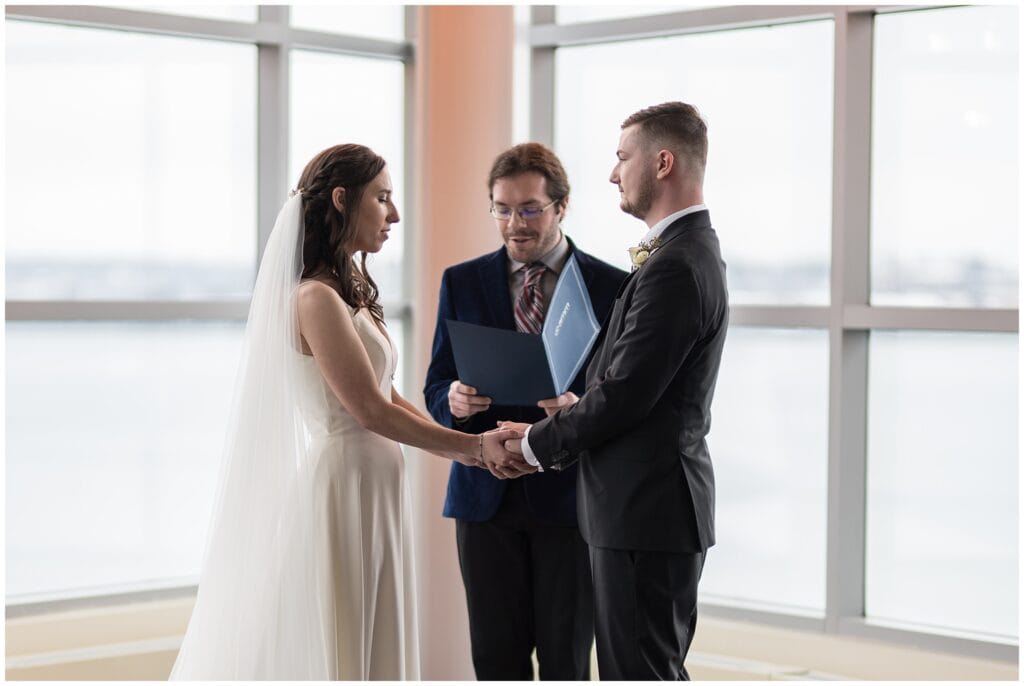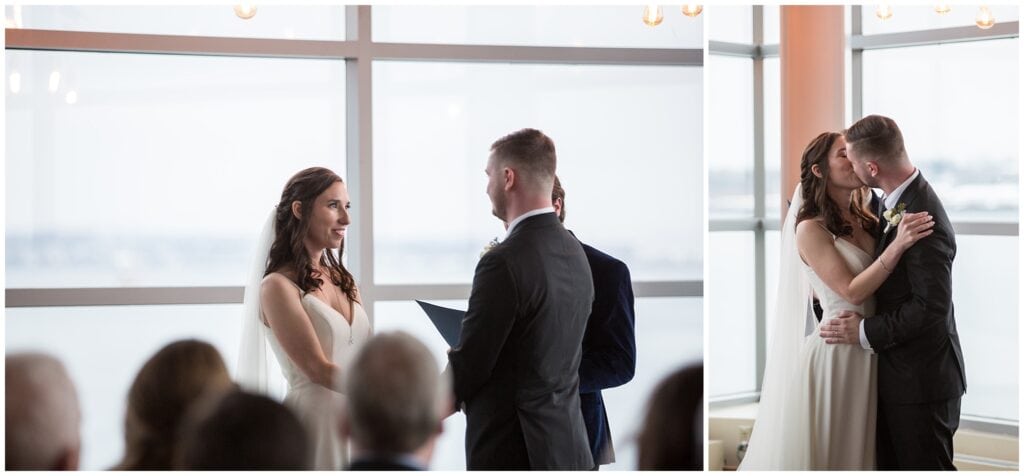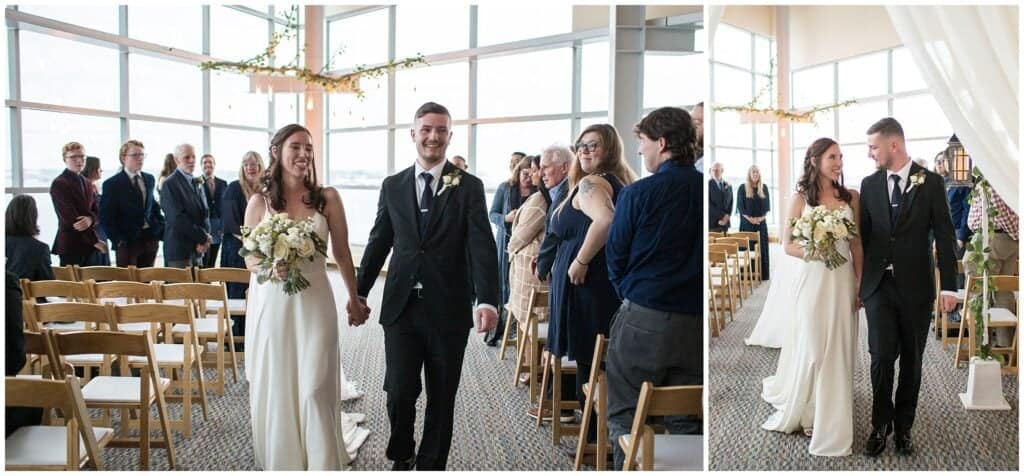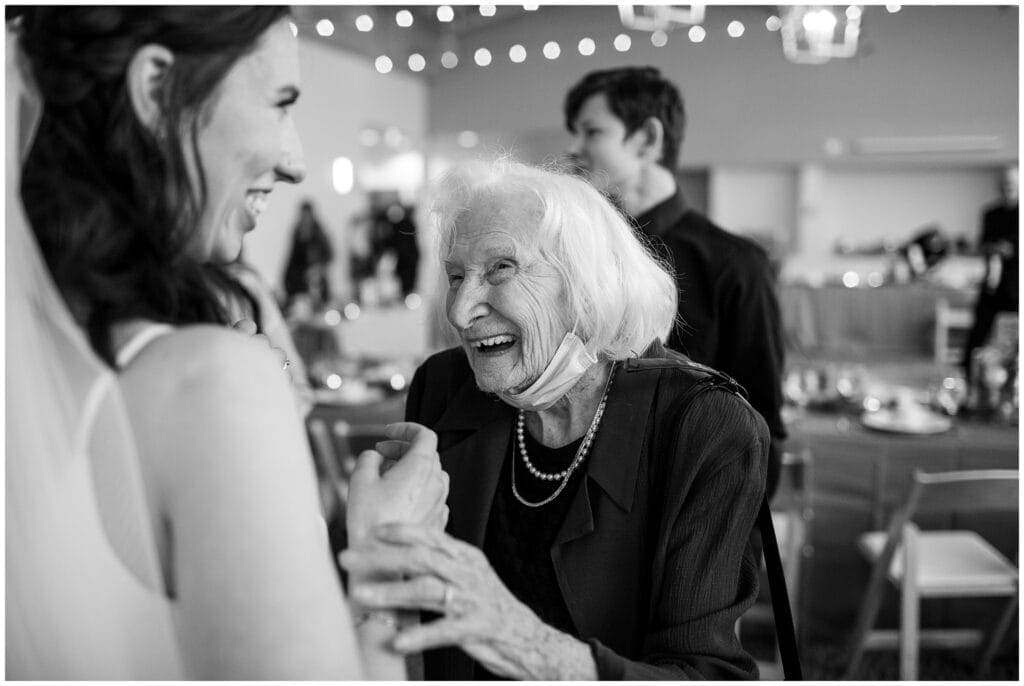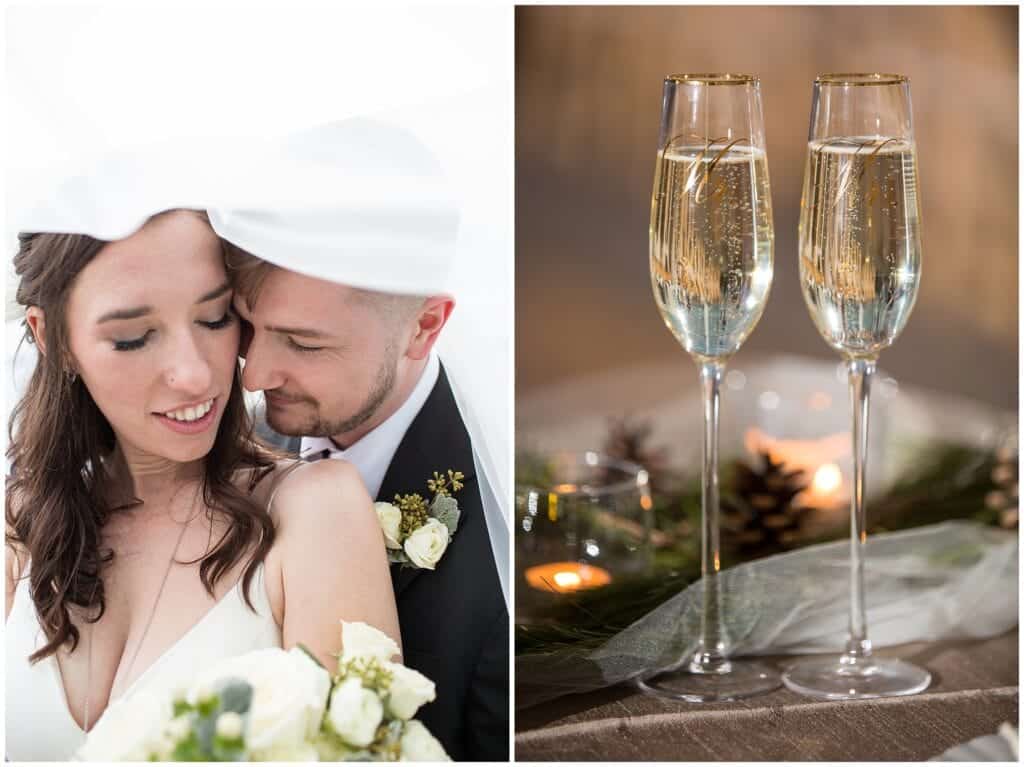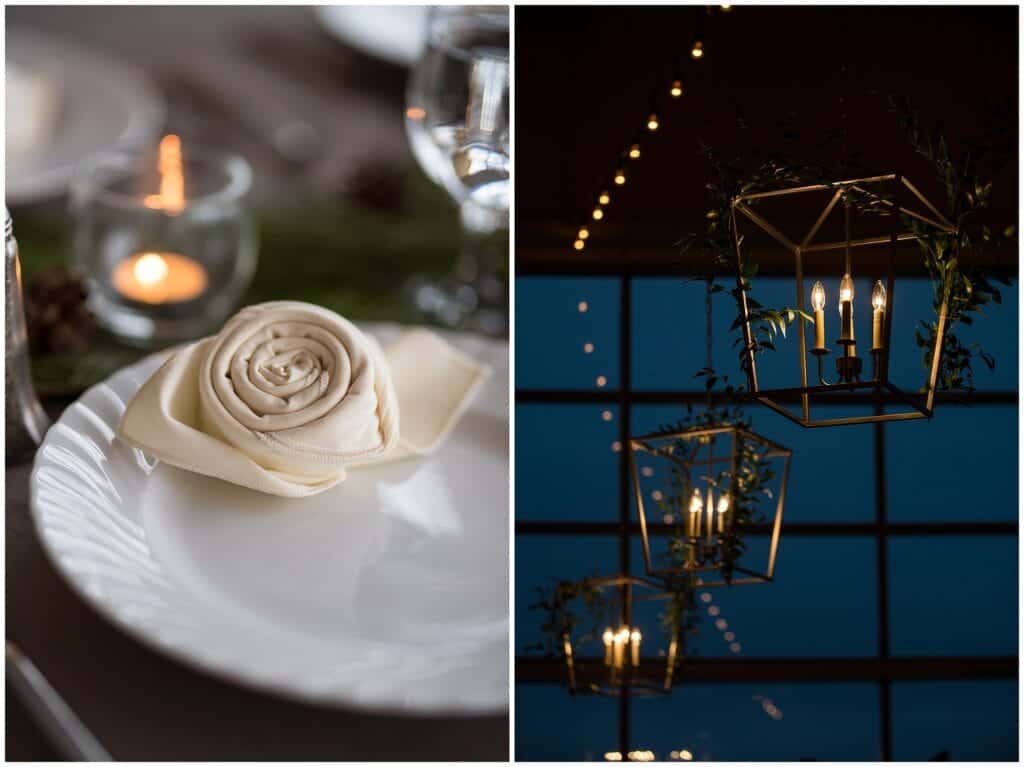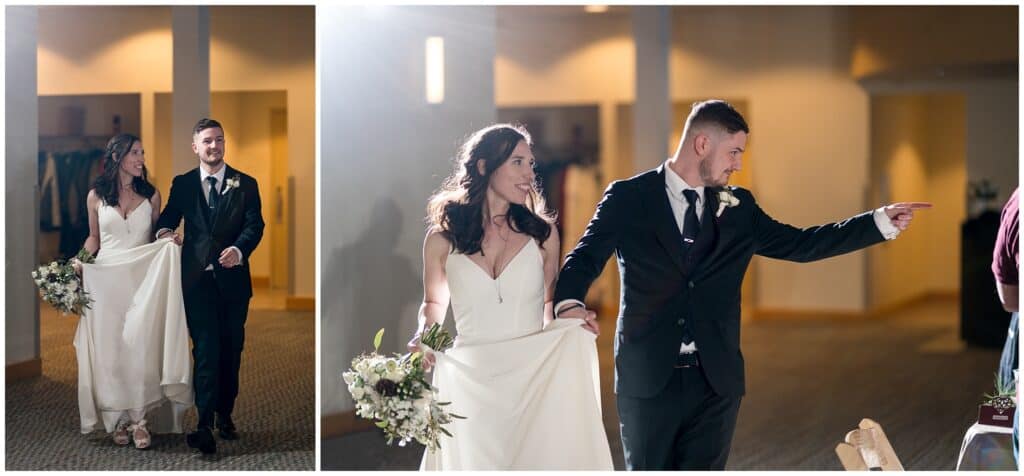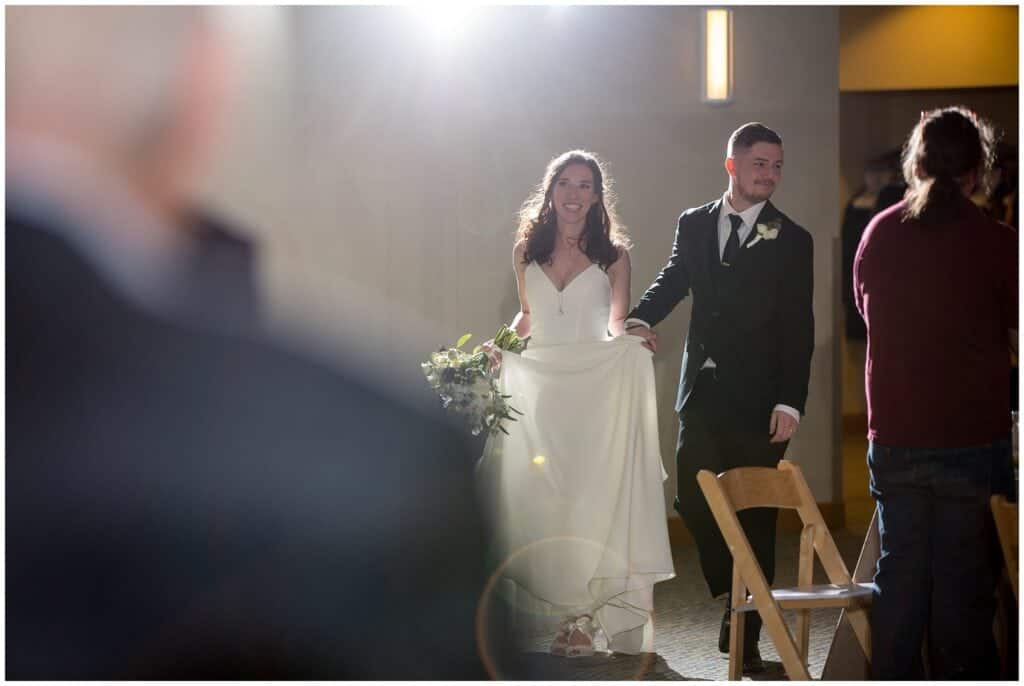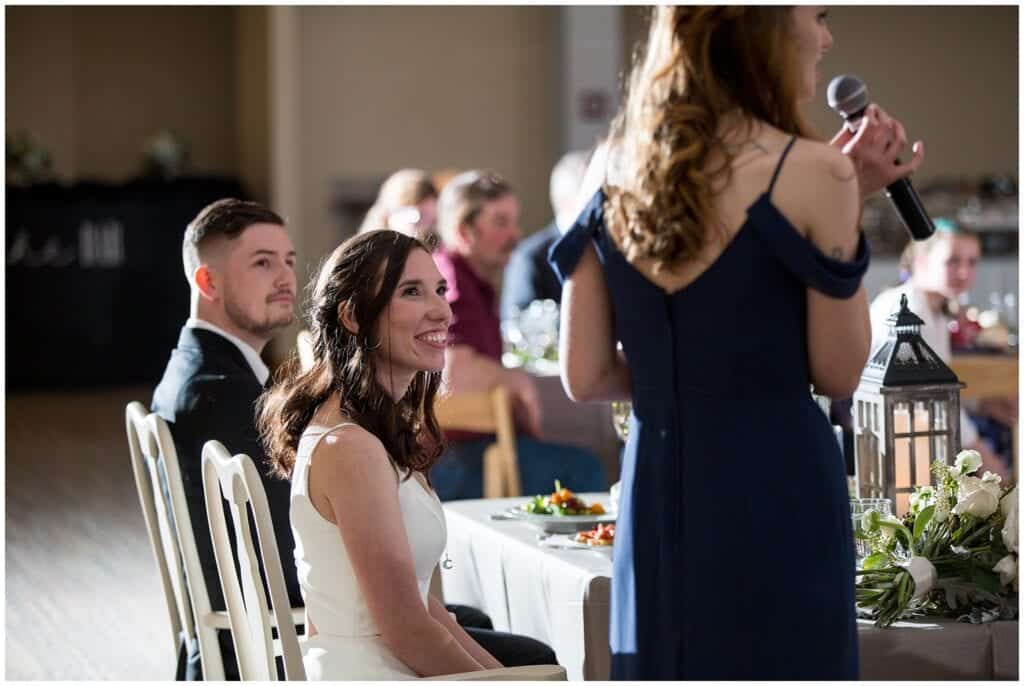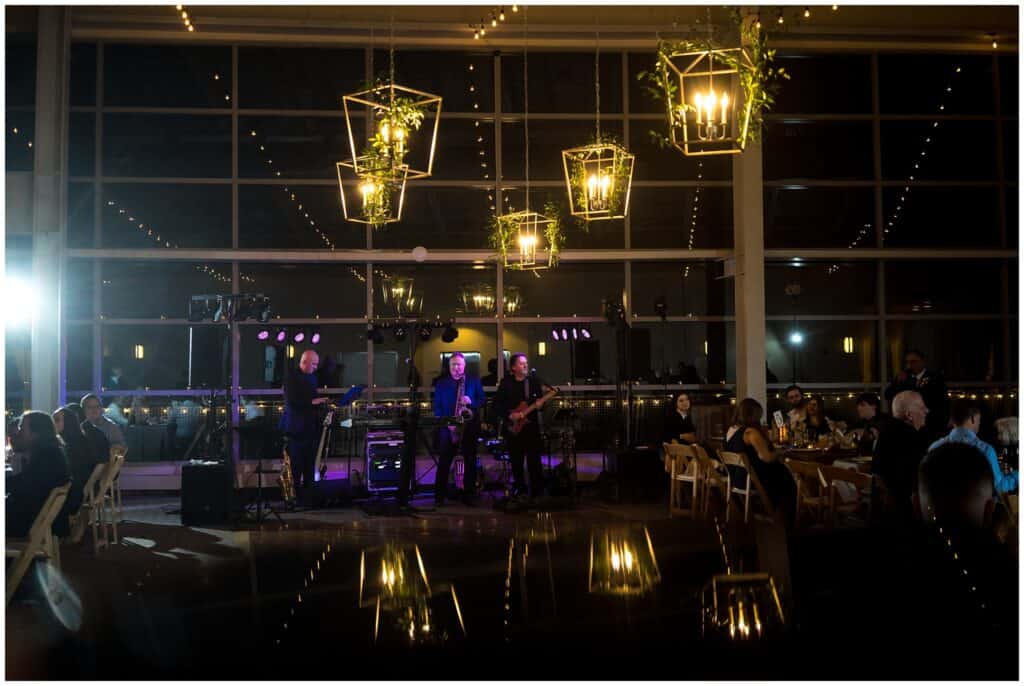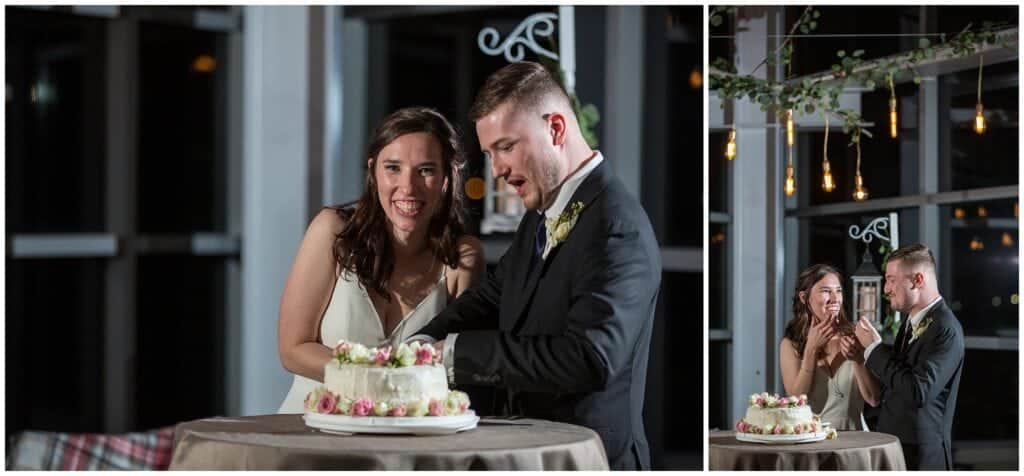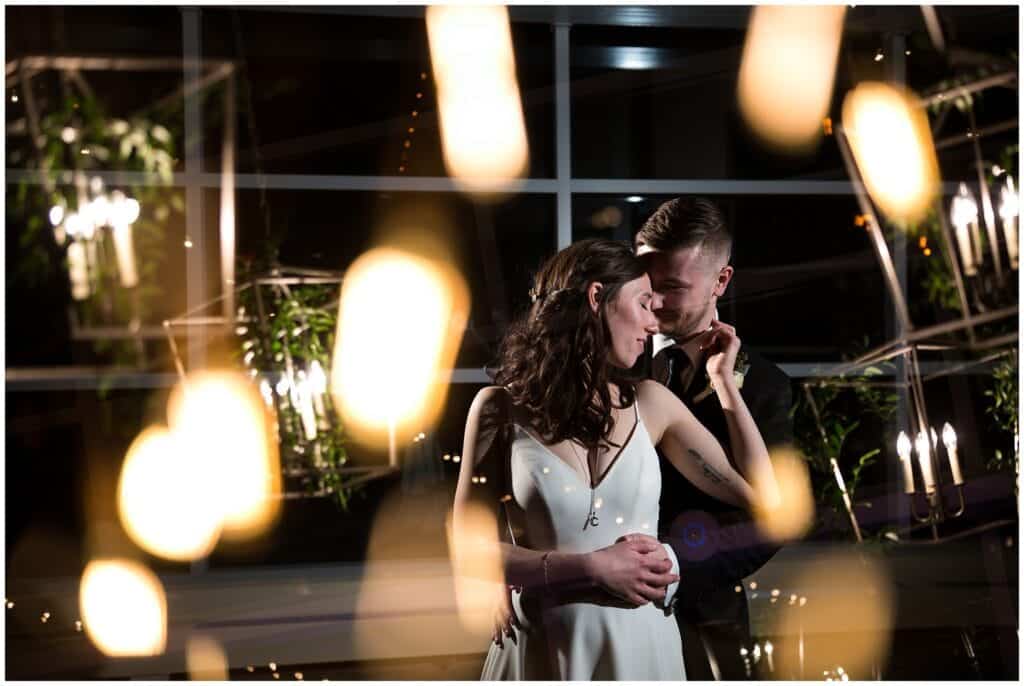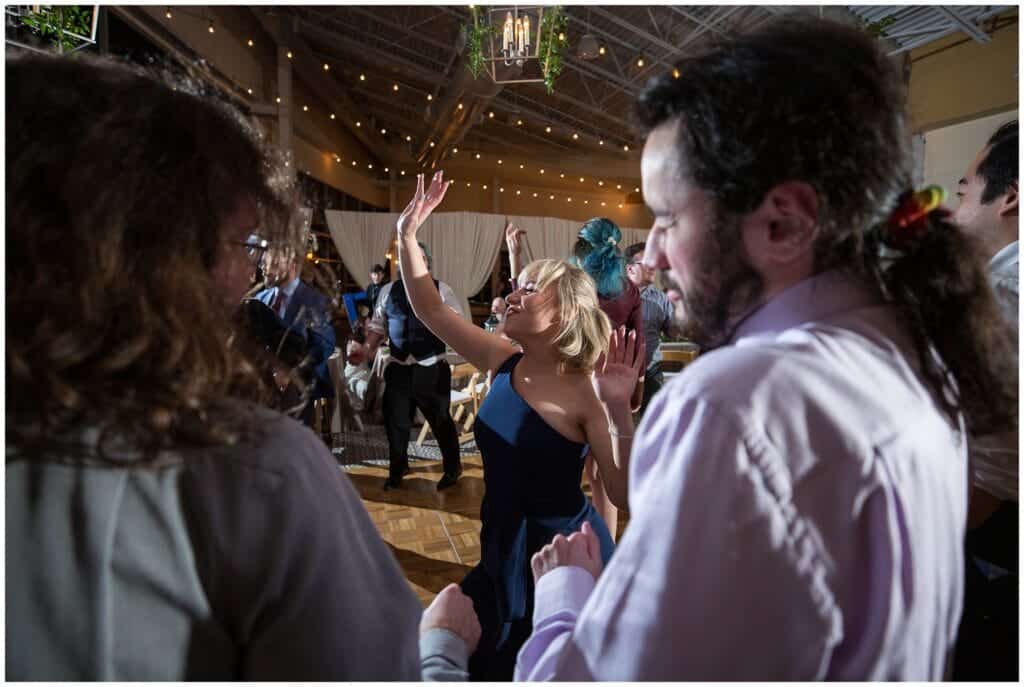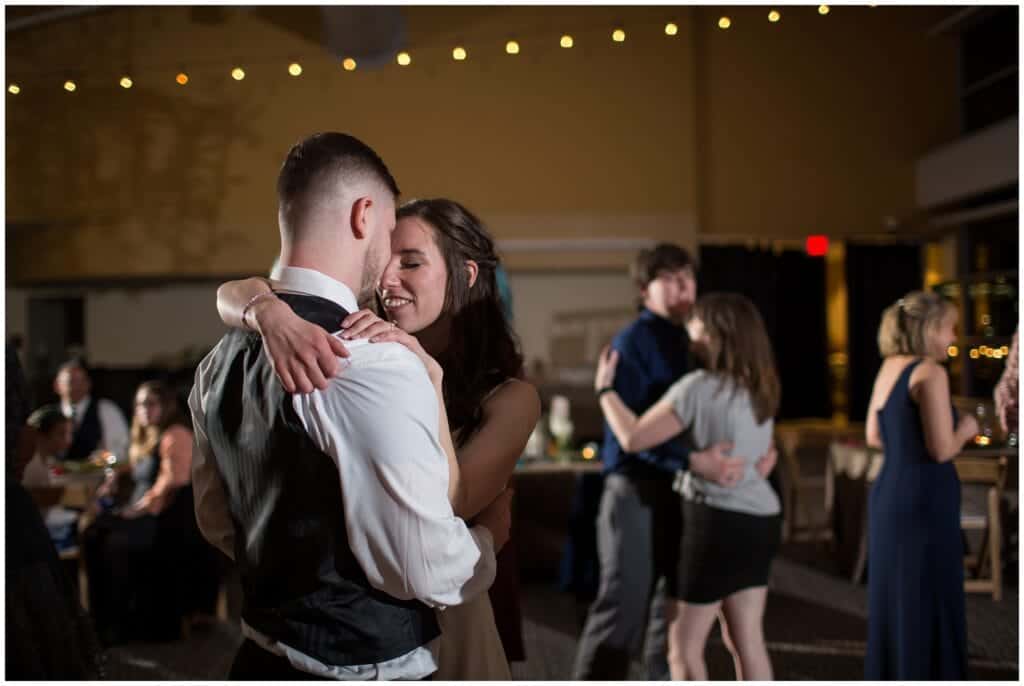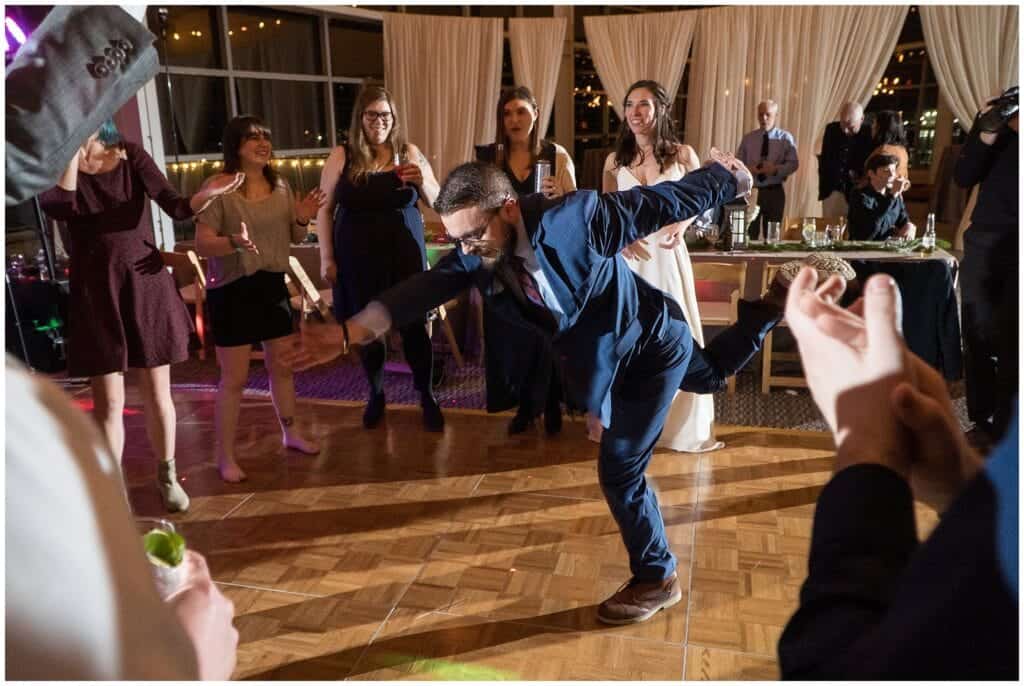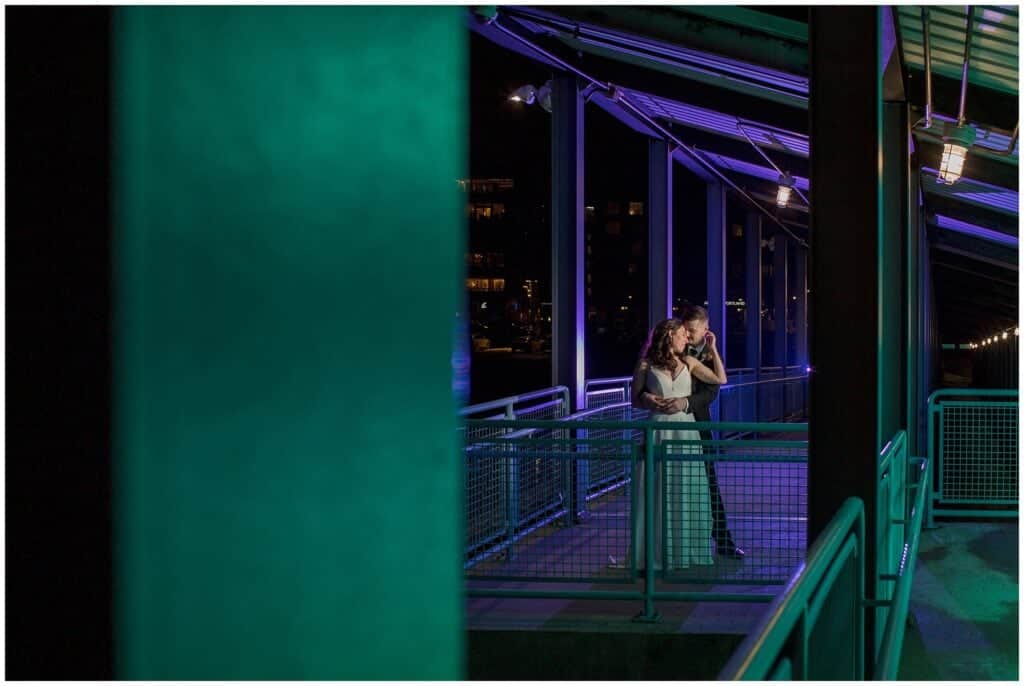 Vendors List
Caterer: Blue Elephant Events & Catering
Venue: Ocean Gateway
Bartender: Dogfish Bartending aka Spirits Beverage
Rental Company 1: APlusPartyRental
Rental Company 2: Maine Event Design & Decor
Florist: Harmons Floral Company
Music: Time Pilots
Videographer: Connor Smith
Hair & Makeup: New England Glam Squad- Kim Donahue
Rings: Kay Jewelers
Wedding Dress: Andrea's Bridal
Bridesmaid's Dresses: David's Bridal
Groom's Suit: Joseph's of Portland
Groomsmen Suits: Men's Wearhouse