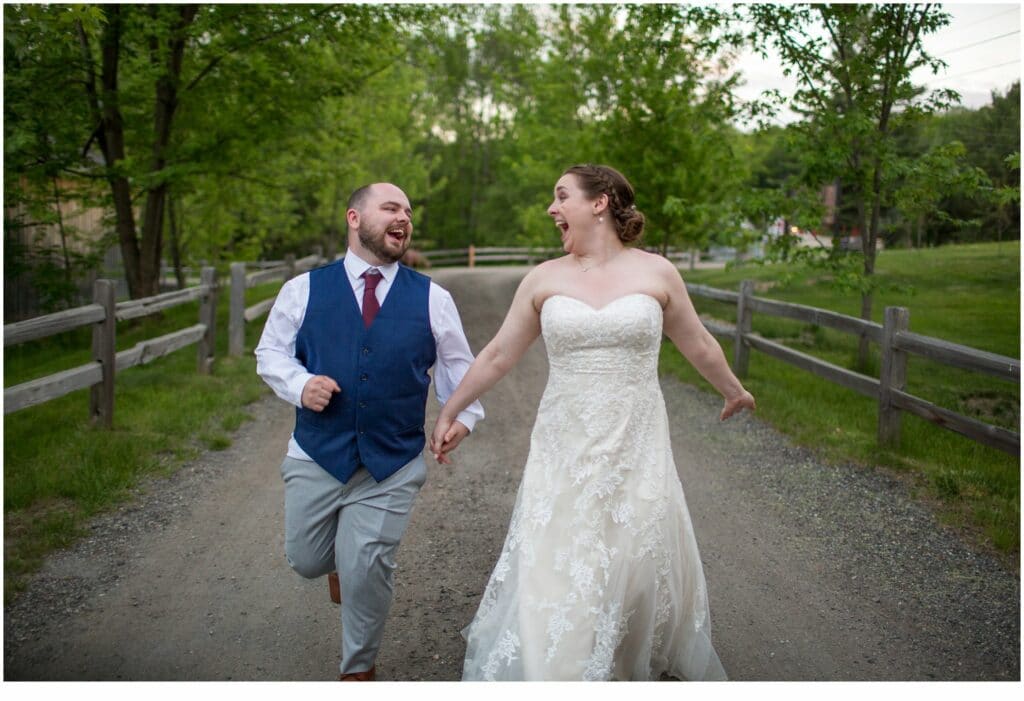 A goofy couple and a wedding at The Barn at Silver Oaks made for a wild party. Cheers to Sean and Lauren and an amazing day.
The Barn at Silver Oaks Estate is a fantastic venue in the Augusta, Maine area.  The owners, Gene and Veronica, are super attentive to their clients.  Veronica helps decorate (and she has a keen eye for it!) and dances now and then during the reception, always in the area to make sure everyone has exactly what they need.  I love working with these two!
Sean and Lauren are a quirky couple that love Star Wars and anything witty and fun.  During the ceremony, Sean, an author, even ad-libbed a portion of his vows to accommodate for the fact that Lauren had just swatted a large bug off his suit for him.  The entire crowd was roaring with laughter.
DETAILS FOR A FUN COUPLE
Sean and Lauren made sure the day was injected with their personalities, as Sean and his groomsmen sported superhero socks, and wore candy rings as they got ready for the day.  Their tables "numbers" were all titles of movies they love, and even their rings were colorful and unique!
DANCING THE NIGHT AWAY
The party is always wilder when the newlyweds find their way to the dance floor, and both Sean and Lauren did just that.  Energy levels stayed high, and the majority of the guests were still dancing their butts off when my time was up for the night.  
I'm happy to say that one of Sean's groomsmen has also hired me for his wedding in a year, and Sean will be officiating that wedding.  It will be fun to see everyone again!
Vendors
Photographer – LAD Photography
Venue – The Barn at Silver Oaks Estate 
Videography – Northern Oak Media
Cake – Euphoria Cake Shop
Catering – Lilac Mixology & Catering
Transportation – Northeast Charter