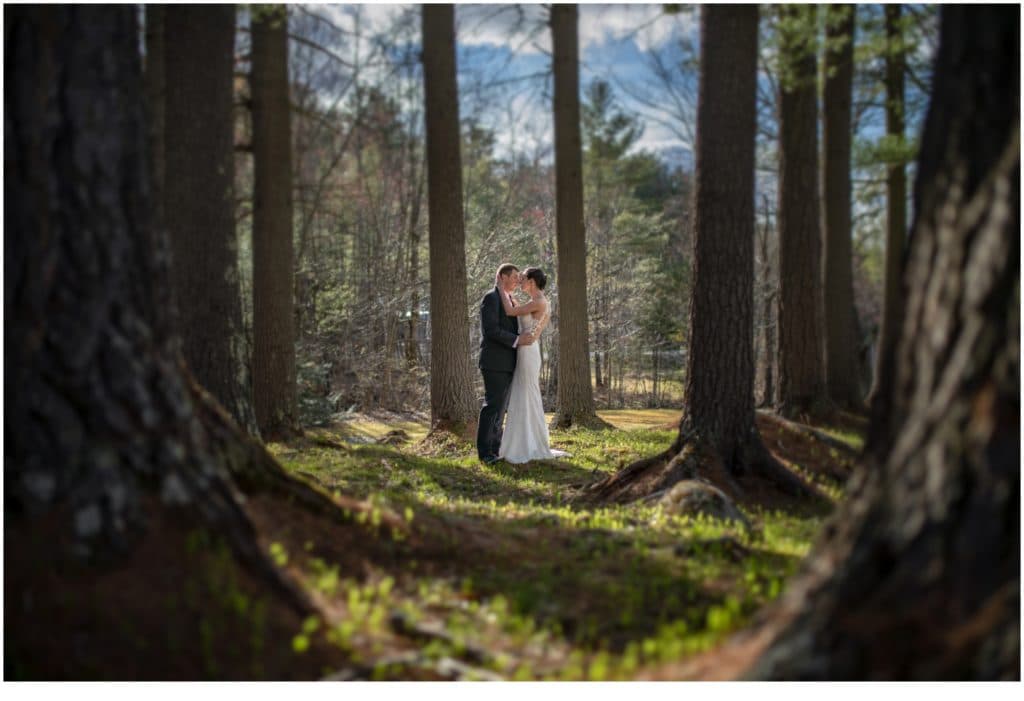 For The Love of the Mountains
Rachel and Nick are outdoor enthusiasts and love the mountains, wildlife, and the Maine woods. What better place for their sweet spring wedding than The Bethel Inn, with a ceremony overlooking the beautiful White Mountains. I loved being their wedding photographer at this gorgeous location!
Spring Colors
The colors they chose for their wedding were soft pastel pinks and creamy whites, which perfectly complimented the green grass of spring and the blue sky they were lucky to have on the day of their wedding. It had poured the night before for their rehearsal, but mother nature had better plans in store on this particular day in May.
Their ceremony was fun and personal, and afterwards we were able to take a couple golf carts around the property for some amazing photos of Rachel and Nick alone. I love this part of the day, when the couple gets to escape the crowd and have a few moments alone.
A Traditional Wedding Celebration
Nick and Rachel decided to keep their wedding quite traditional, choosing not to have a first look, and maintaining some of the more time-honored events that many wedding have let go by the wayside nowadays. Aside from their first dance together, and dancing with their parents (which most couples still do) they also opted to cut a cake, and do a garter and bouquet toss. Beware the ceiling fan above the dance floor at the Bethel Inn, which created one hilarious moment during the bouquet toss! Rachel's bouquet went into the air, hit the fan, and was thrown across the room into the lap of someone not even on the dance floor trying to catch it! Ha!!!!
The party continued with non-stop dancing, provided by the amazing DJ, Dionne Entertainment!
What a fun day with a fun couple! All the best to Rachel and Nick!!!

Vendors
Venue: The Bethel Inn Resort, Bethel, ME
Officiant: Curtis Malcom (family friend)
Music: Dave Dionne, DJs of Maine, Gorham, Maine
Hair: Nicole & Co., Lakeville Massachusetts
Makeup: Eden Salon, Brewer, ME
Dress: New York Lace- Taunton, MA
Flowers: Pooh Corner Farm Greenhouse and Florist, Mason Twp., ME
Rings: Designs by Aaron, Bangor, ME
Suits: The Henry's Bridal boutique, Bangor, ME
Bridesmaid dresses: New York Lace- Taunton, MA
Invitations: Minted
Cake: Piece of Cake by Carri McPherson
Photo booth: Go Foto Yourself New England, Lebanon, ME
Signage: Bucks n' Buoys